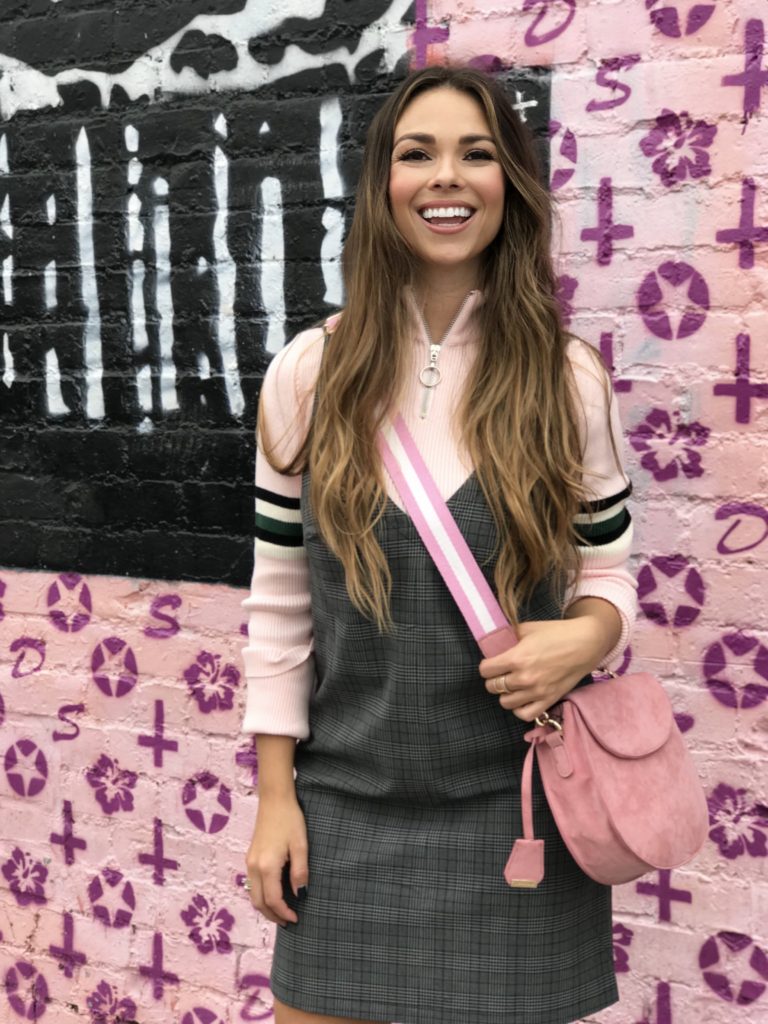 Good morning friends and happy Monday!  I hope you all had wonderful weekends!
Its sweater weather season- my favorite time of the year!  Today I am sharing one of my favorite sweaters I purchased this season PLUS a full roundup of my favorite sweaters under $100!  Keep reading for details on this cozy sweater look plus all my favorite sweater deals!

I paired this cozy zip up turtleneck sweater (under $60) with a grey plaid dress (under $70), a pink suede bag (only $45) and grey suede boots.  Pairing your favorite sweater under a shift dress creates a cute layered look for fall and winter.
This is a perfect look for brunch, running errands or even a casual dinner and movie date with your boo.
More sweaters under $100!

Kisses and sweater weather wishes,