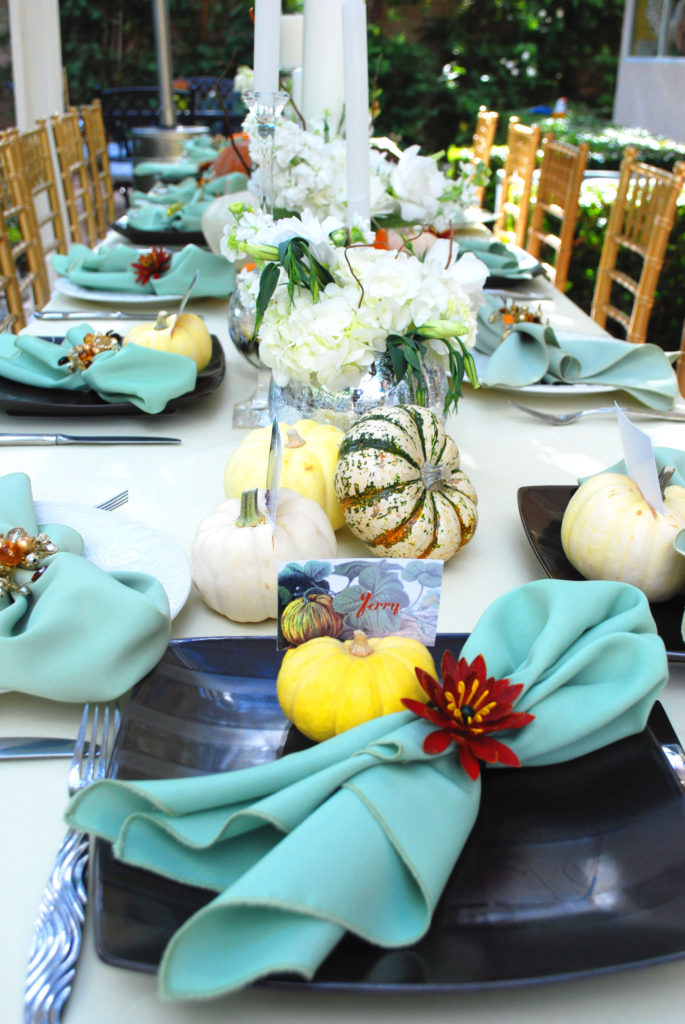 Happy Monday y'all!  I hope all of you had wonderful weekends!  Mine was great, but it felt so so short.  It's always so hard having Walker leave Sunday mornings after having such a great weekend together.  Last night we got all our Christmas decorations up (pics to come soon) and we had a blast doing so!
Today however is all about Thanksgiving here on the blog!  Every year I do new and different Thanksgiving tablescape for our Thanksgiving feast.  This sage and pumpkin table is from our dinner two tears ago.   Stay tuned because over the next few weeks I'll be sharing even more Thanksgiving tablescape inspo!
Get the look.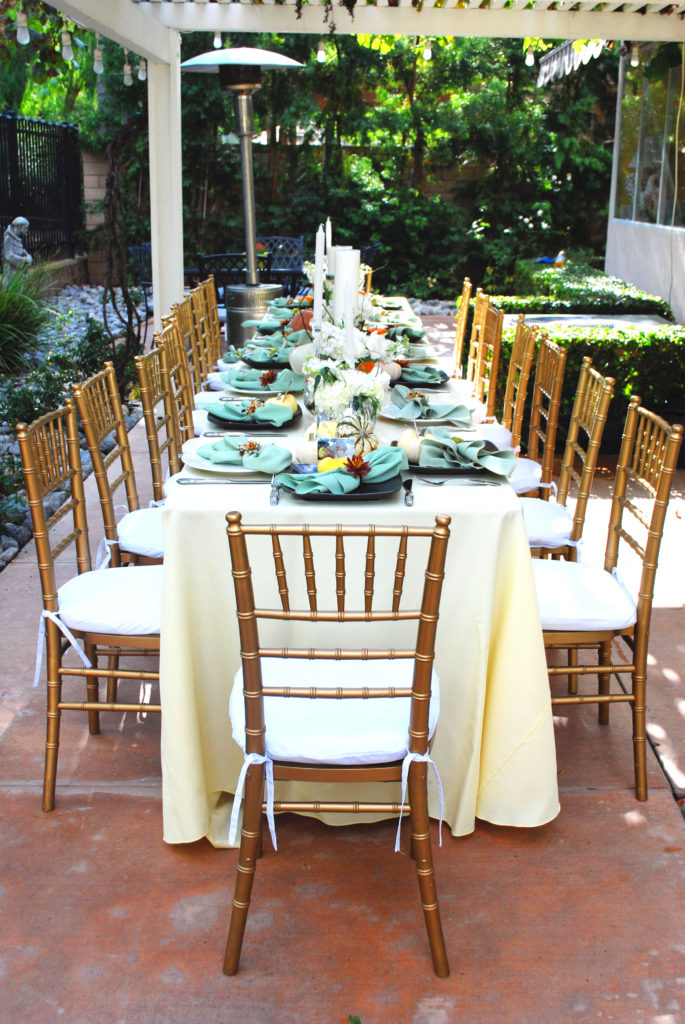 Feel free to mix and match plates and glasses.  It's Thanksgiving with family and friends, not a State Dinner, so feel free to keep it casual!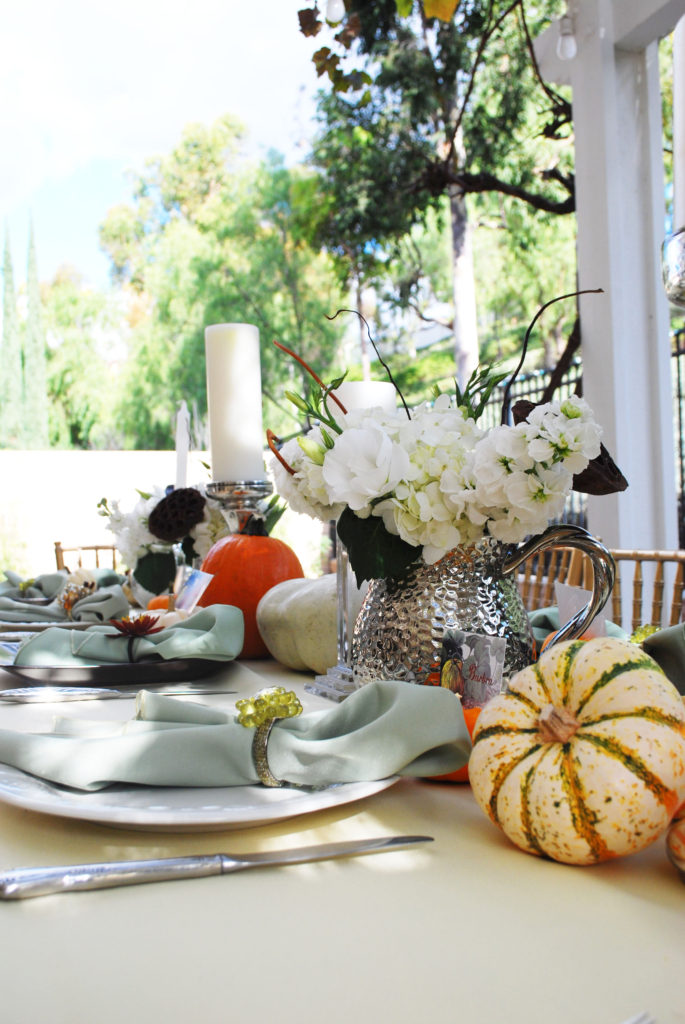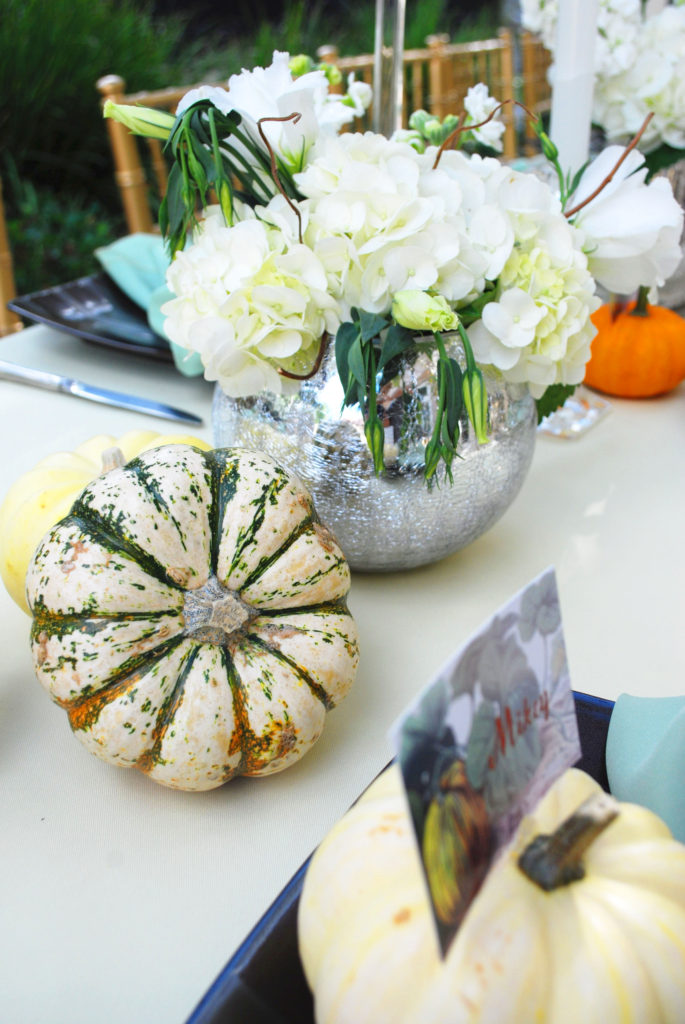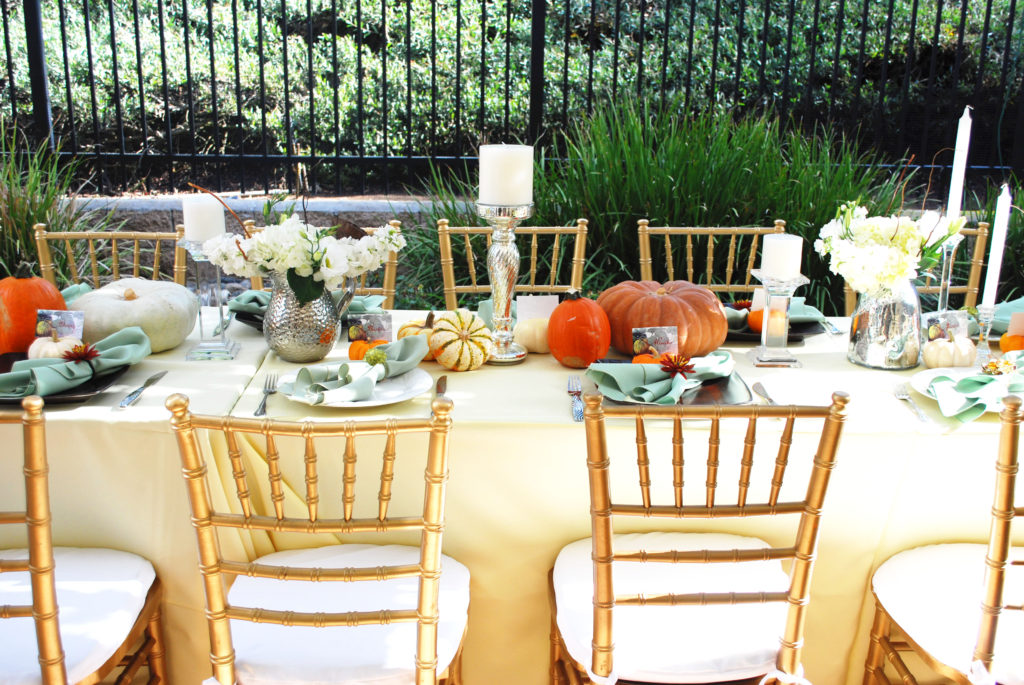 I like using place cards when I throw dinner parties.  These are your friends and family so you know who will get along best with who.  Sit people next to each other who have things in common.  It will create a more fun, lively and chatty environment.  Also, as the hostess place yourself closest to the kitchen incase you need to get up throughout the meal.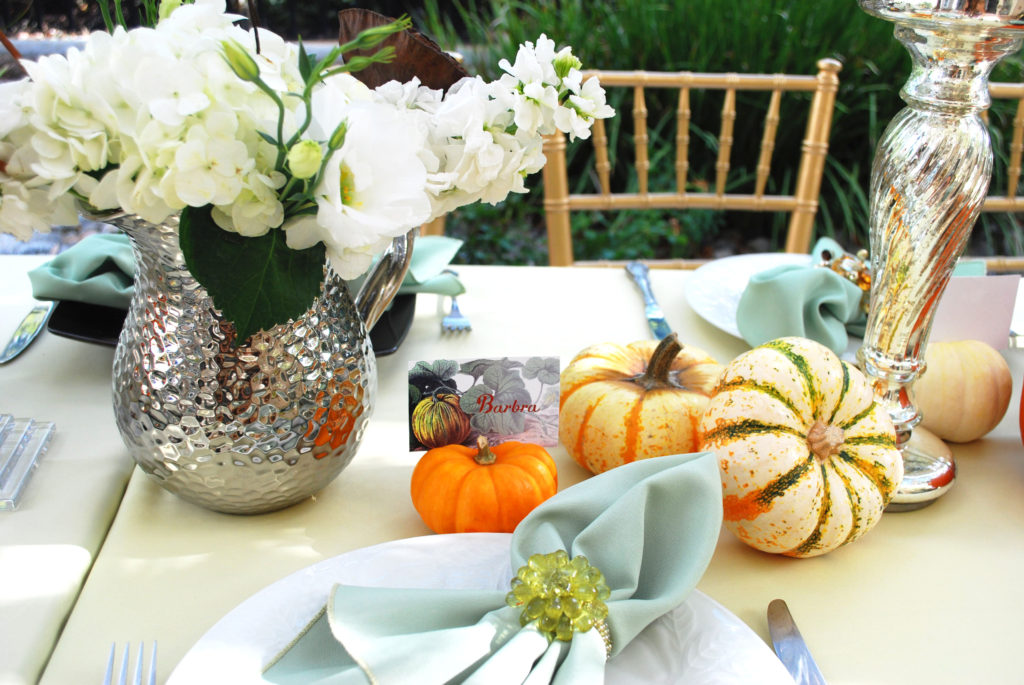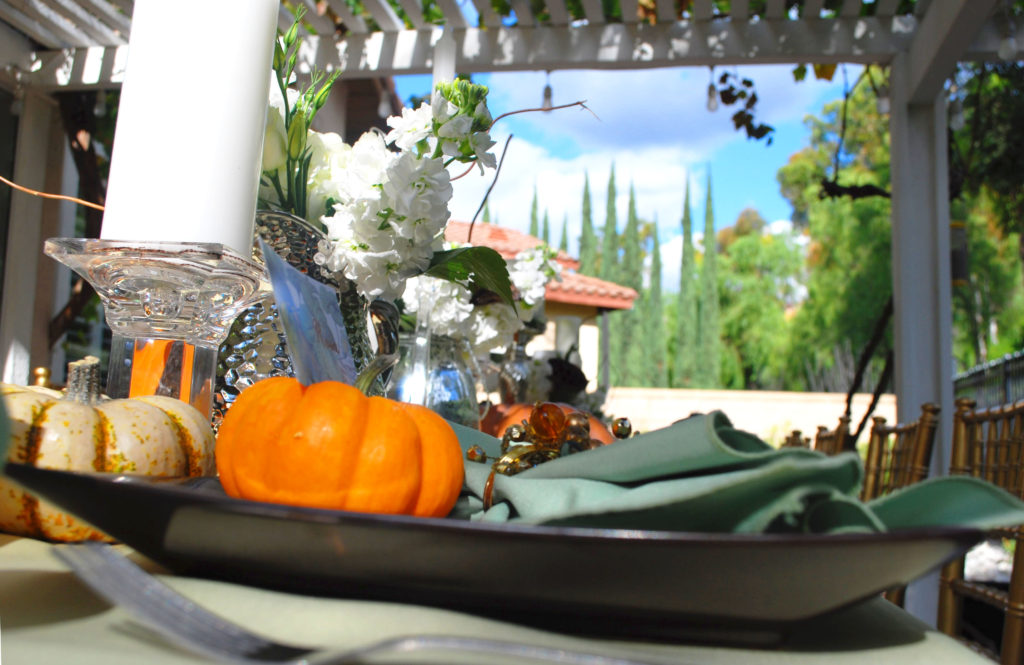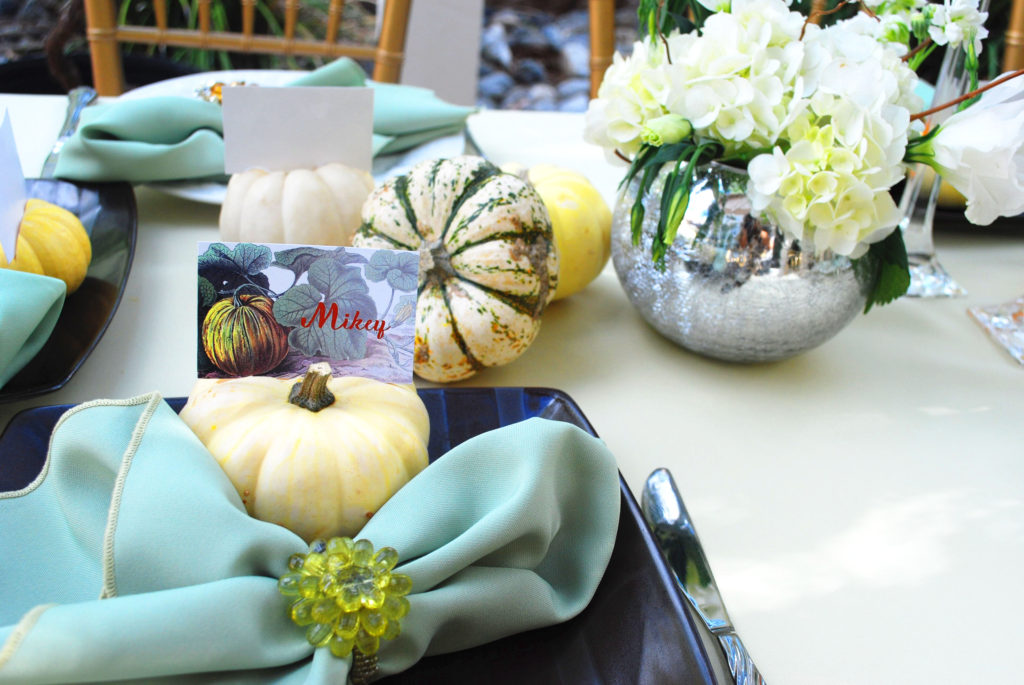 I like placing a few opened bottles of wine on the table so my guests can just serve themselves throughout the meal.  I like doing a few different white and a few different reds so there's something for everyone!  I mean there's nothing worse than not having wine at dinner! OMG!  The horror!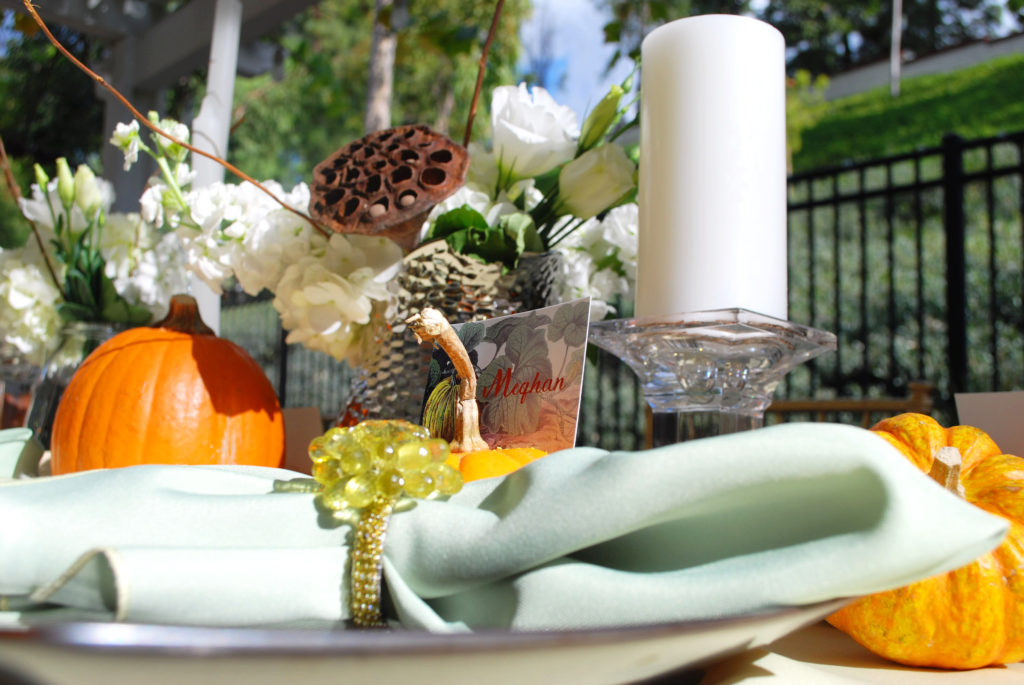 I hope this gave you some inspiration to decorate your table this year!  Stay tuned as I'll be posting yummy Thanksgiving recipes, Thanksgiving #OOTD ideas and all the details on the best Black Friday sales!
Kisses and Thanksgiving wishes,