"You don't need a silver fork to eat good food." -Paul Prudhomme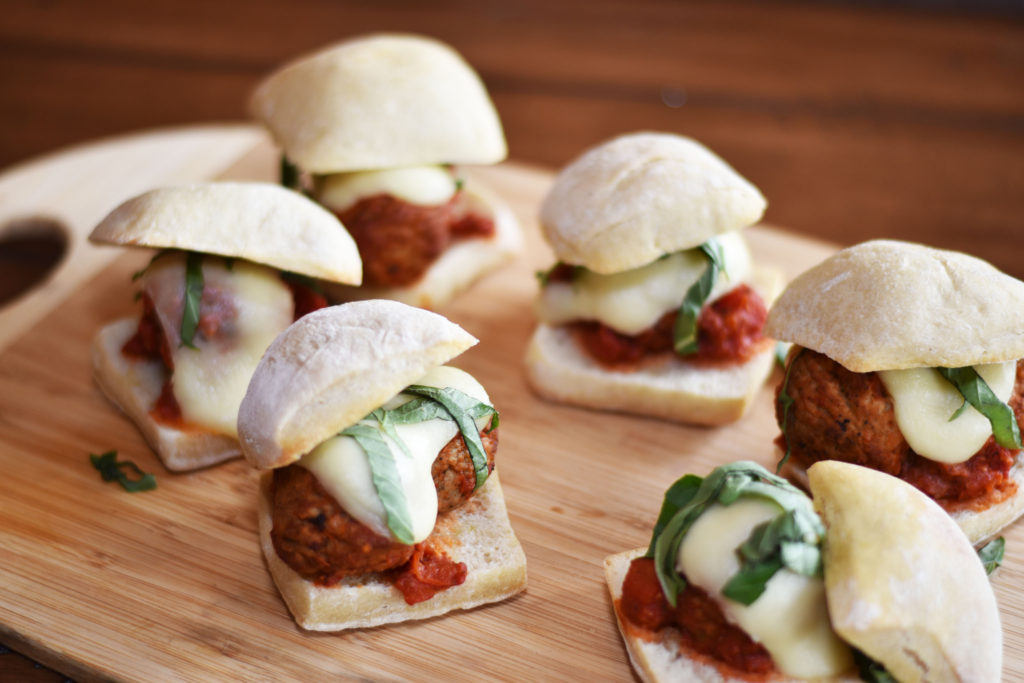 Sliders are a great party appetizer, they're bite sized, cute, and a crowd-pleaser. Today I'm sharing a slider recipe that is cheesy and spicy and oh-so yummy!
These spicy meatball sliders are great for any gathering and are simple and easy to make.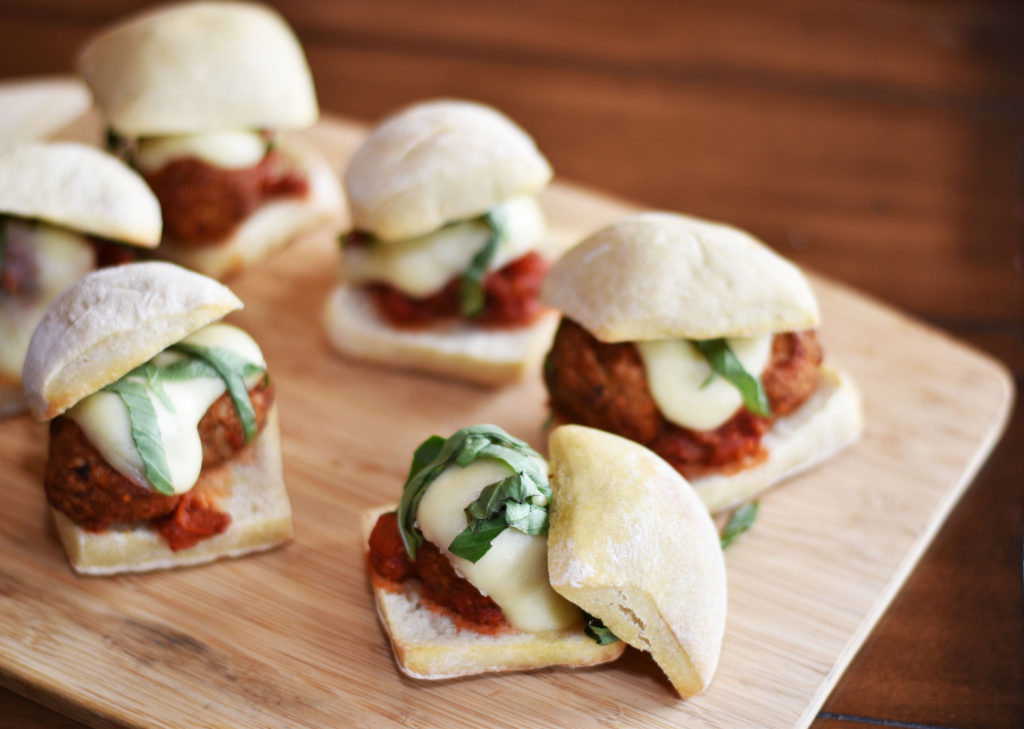 INGREDIENTS:
1/2 cup milk
1/2 cup Italian style breadcrumbs
1 large egg
S&P to taste
1/2 cup grated Parmesan cheese
1/4 cup Italian parsley, minced
1 pound ground meat such as beef, pork, turkey, chicken, or veal, or a mix
1/2 cup yellow onion, finely chopped
2 cloves garlic, minced
1/2 tablespoon crushed red chili pepper flakes
1 jar spicy marinara sauce
dinner rolls
Fresh mozzarella
1/2 cup basil, chopped
DIRECTIONS:
Preheat oven to 350°F
In a small bowl, combine the milk and breadcrumbs and set aside. The breadcrumbs will absorb the milk and become soggy.
Whisk the egg, S&P, Parmesan, chili flakes and parsley in a large bowl.
Combine the egg mixture and ground meat.
Add the onions, garlic, and soaked breadcrumbs to the meat and mix thoroughly.
Form the meat into 1 inch meatballs.
Bring marinara sauce to a simmer and add as many meatballs as will fit comfortably in the pan. Cover and simmer for 30 minutes.
Meanwhile, slice dinner rolls in half and arrange on a baking sheet.
Bake for 5 minutes.
Remove rolls from oven and place one meatball on each "bottom" slice of roll and a spoon full of sauce.
Top each meatball with a slice of mozzarella. Don't put the "top" buns on yet.
Return sliders to the oven.
Bake for 10 minutes or until cheese is melted.
Top with basil and place "tops" on the sliders. Serve and enjoy!
Kisses and appetizer wishes,