"There's nothing more romantic than Italian food." -Elisha Cuthbert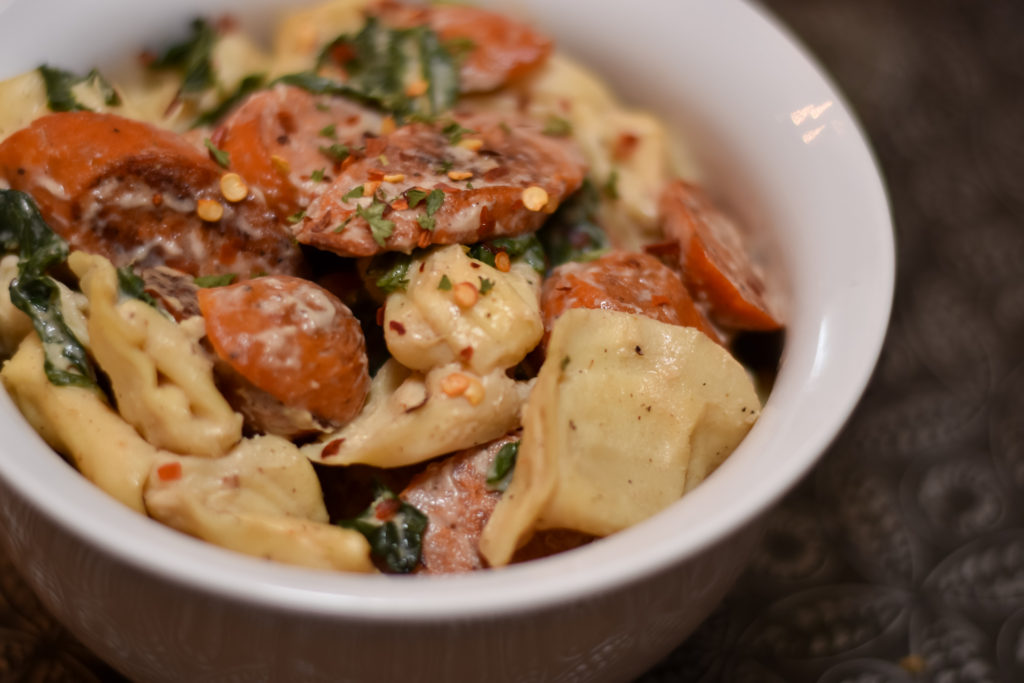 Walker and I just finished watching Sopranos so we've been on an Italian food kick lately.
Walker LOVES pasta. Especially tortellini. I made this recipe for him a few weeks ago and he absolutely loved it. Serve this pasta with a great bottle of wine and some garlic bread and I promise you'll be a happy camper.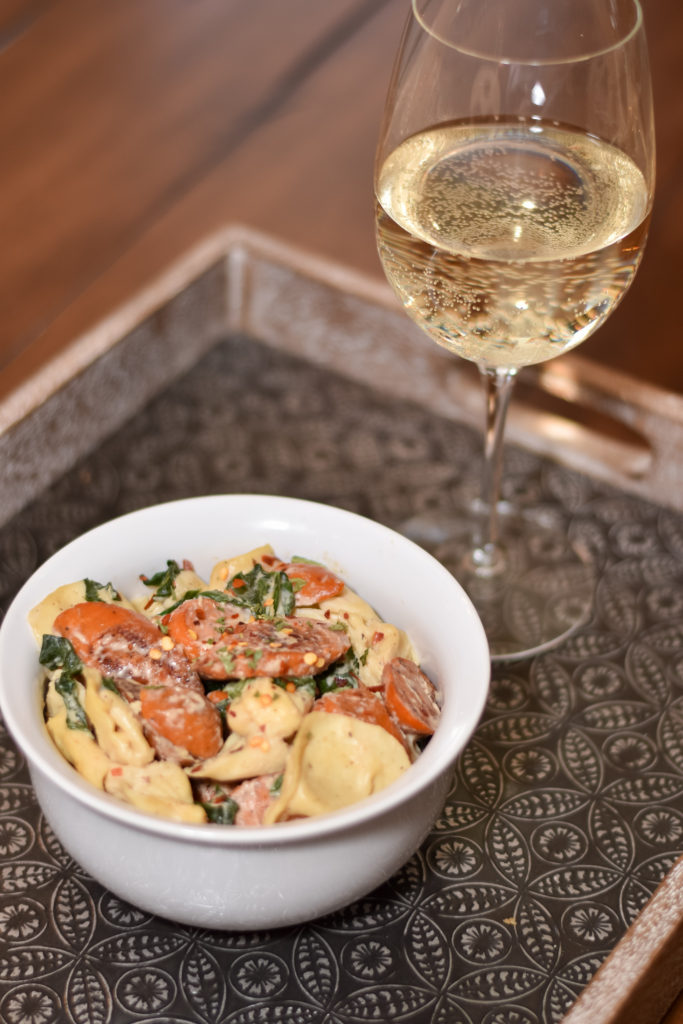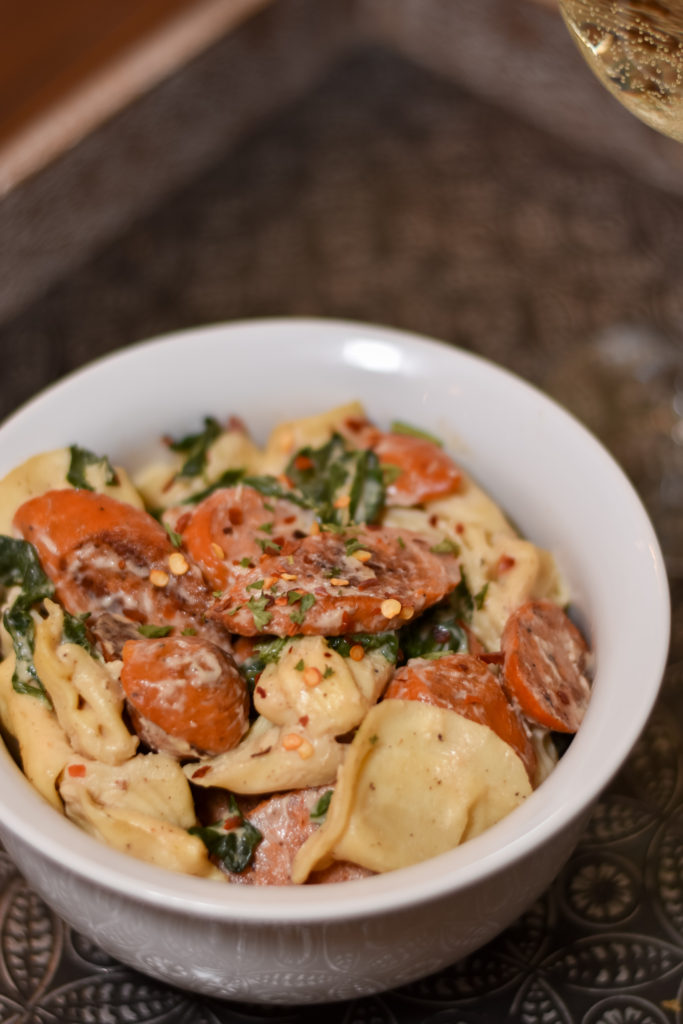 INGREDIENTS:
1/2 cup butter
4 roasted garlic cloves, smashed
2 cups heavy cream
S & P
1 1/2 cups grated Parmesan cheese
2 tablespoons of creamed horseradish
2 cups of raw spinach
1 container of pre-made cheese tortellini
4 fully cooked Italian sausages
DIRECTIONS:
In a sauce pan over medium heat melt butter.
Add garlic, cream, S&P and horseradish.
Bring to a low boil and reduce heat to medium low and simmer for 10 minutes.
Remove from heat and slowly add cheese.
Return to stove on low and cook for 2, stirring constantly.
While the sauce is cooking, boil pasta according to the directions on the package.
Cut sausages into 1/2 inch slices and grill until warmed throughout on a grill pan.
In a serving bowl add spinach. Once the pasta is cooked add on top of spinach. This will wilt the spinach but leave it nice and green.
Next add the sauce, toss and serve.
Kisses and Italian wishes,