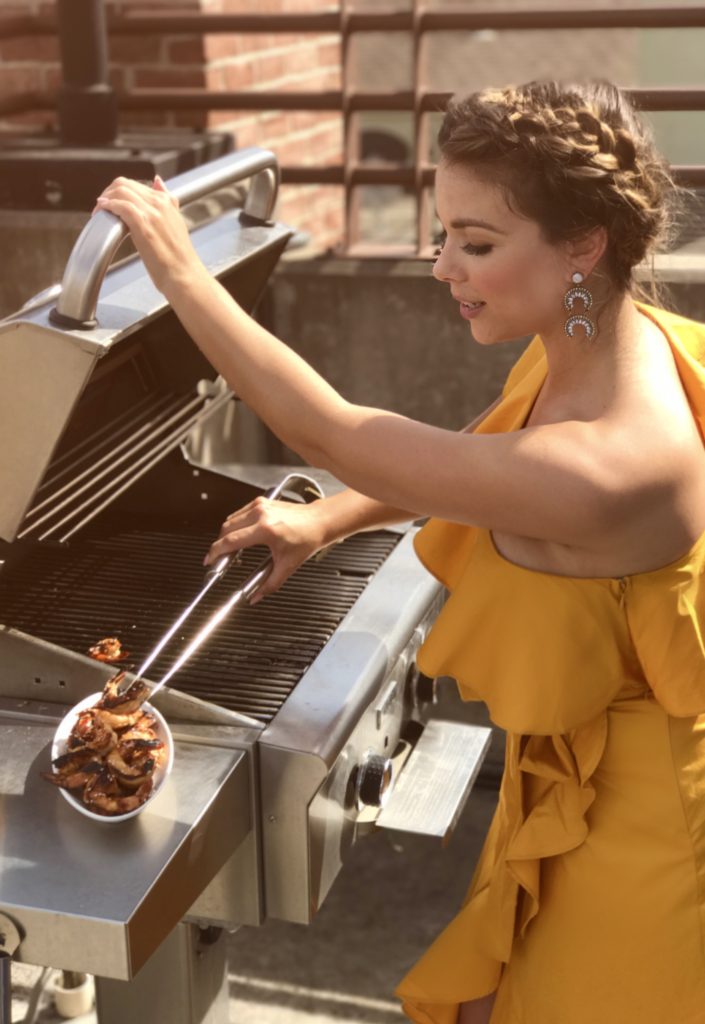 Its summer which means its time to light up the grill and cook up some bright summer flavors! Today I am sharing one of Walker and my favorite summer grilling recipes- my tropical grilled shrimp!  With a hint of sweet and a touch of spice these grilled shrimp will leave you craving more!


Ingredients:
2 lbs raw, peeled and deveined shrimp
1/2 jalapeno, sliced
1 cup pineapple juice
2 tablespoons low sodium soy sauce
1/4 cup honey
1/2 tablespoon sesame seeds
Directions:
In a bowl add shrimp, jalapeño, juice, soy sauce and honey.
Marinade in the fridge for 30 minutes.
Heat grill and cook shrimp for 2 minutes on each side.
Transfer to serving plats and top with sesame seeds.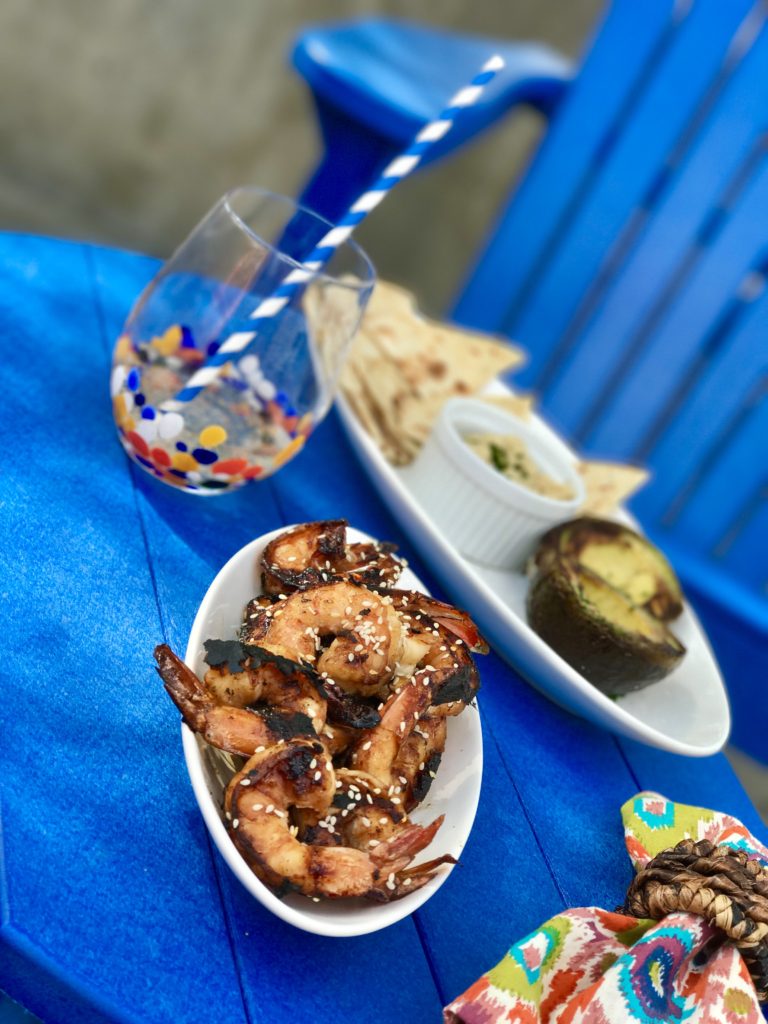 Kisses and grillin' wishes,
PS: Check out these summer recipes too!  Italian shrimp and beans, light mint juleps and pulled pork sliders!