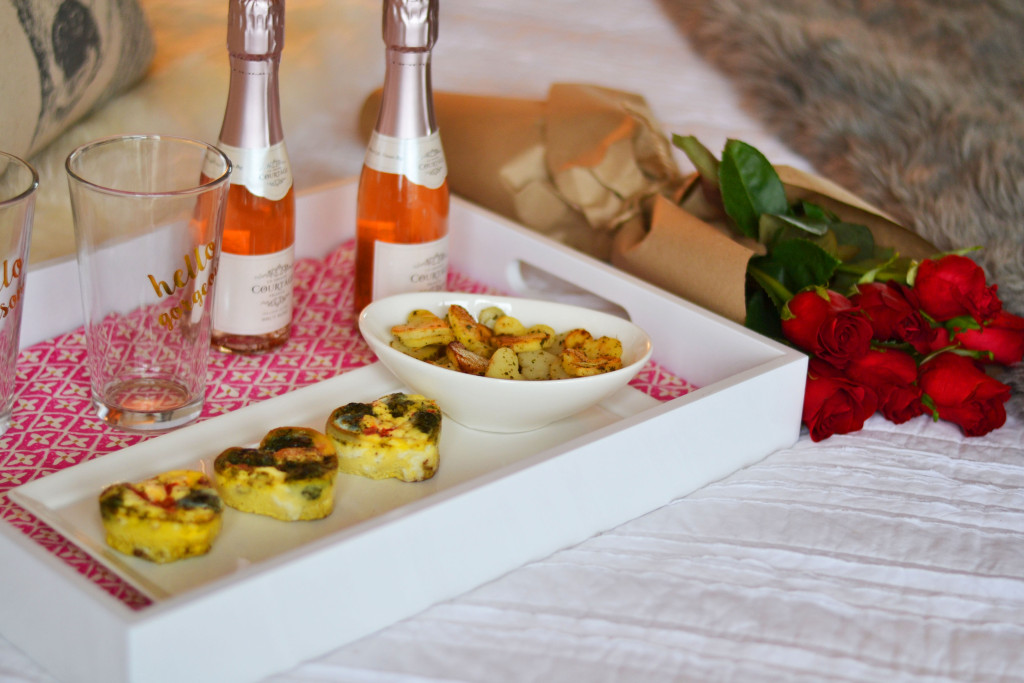 Nothing really says "I heart you" like making someone breakfast in bed. These two easy Valentine's Day Recipes will surely show your boo you heart them lots!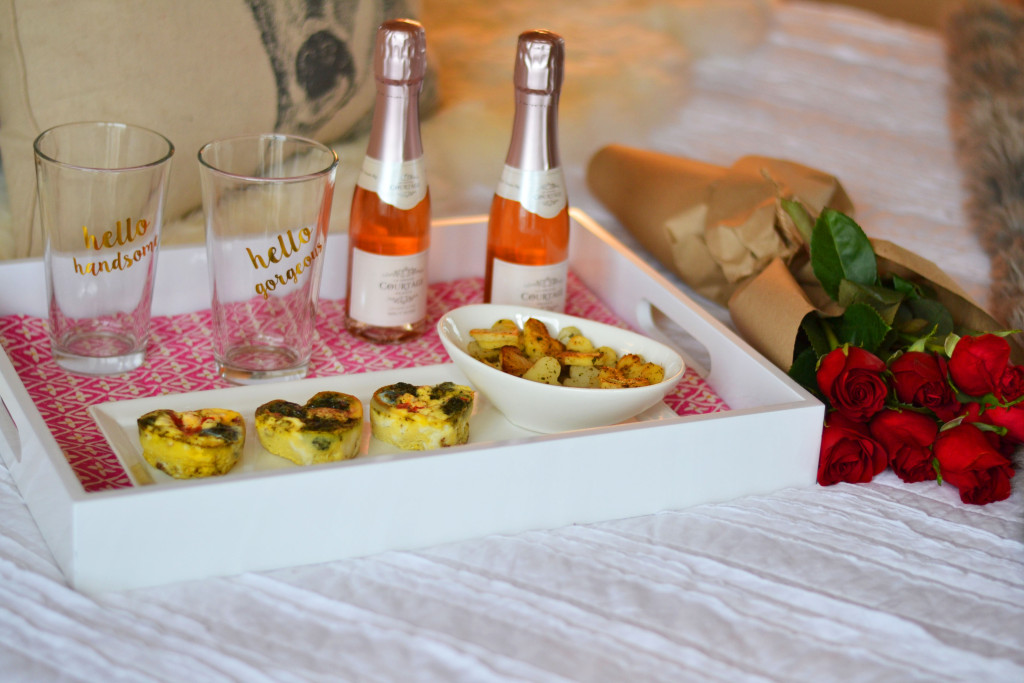 HEART SHAPED EGG FRITATTAS
Ingredients:
eggs
cooking spray
desired filling
Directions:
Preheat oven to 350°.
In a large mixing bowl, beat eggs. For 6 muffins I used 5 eggs.
Add whatever ingredients you like in your eggs (Walker loves goat cheese so I put goat cheese, spinach and red bell pepper in these). *If you choose to add meat, make sure it is fully cooked before adding it to the egg mix.
Spoon into heart shaped muffin cups coated with cooking spray.
Bake 20-25 minutes or until a knife inserted near the center comes out clean.
HEART SHAPED ROASTED POTATOES:
Ingredients:
2 potatoes
dried parsley
rosemary
EVOO
S&P
Directions:
Preheat oven to 420°
Thinly slice potatoes into 1/4 inch sliced. I like using a mandoline for this step.
Using a small metal heart shaped cookie cutter cut heart shapes into the sliced potatoes.
In a mixing bowl add potatoes, S&P and herbs to taste and EVOO.
Mix well.
Pour onto a greased baking sheet.
Bake for 20 minutes tossing once half way through.
Kisses and so much love wishes,