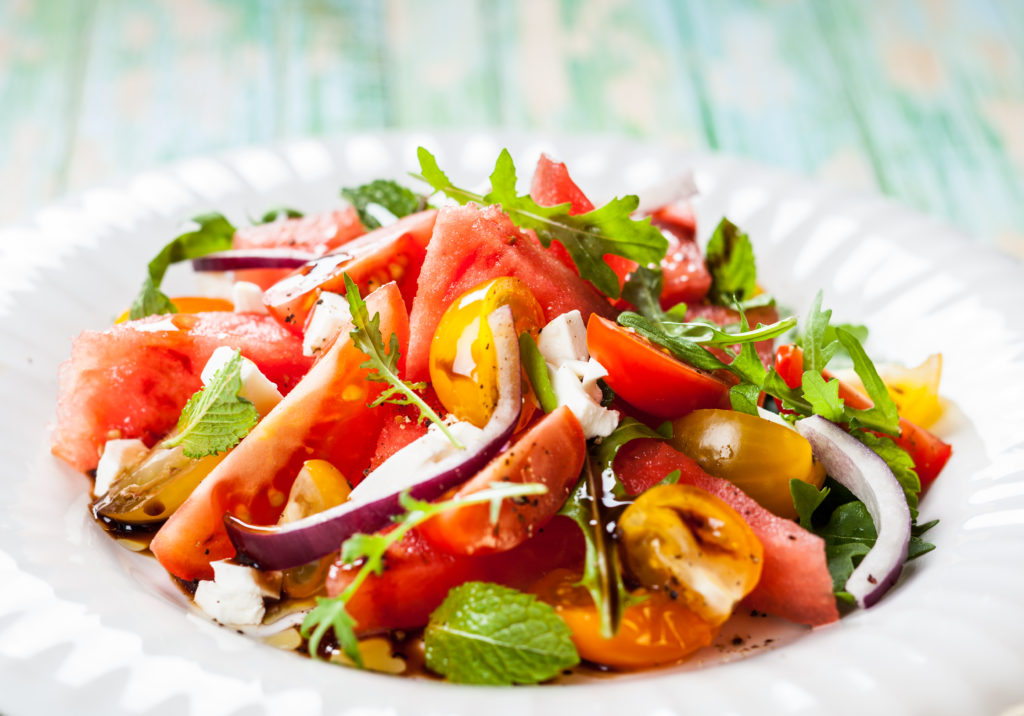 Labor day is this weekend which means summer has finally ended.  Today I am sharing a quick and easy Labor Day recipe with you that will give you all the summer feels just one last time.  Keep reading for recipe details for my watermelon salad.


Watermelon Salad Ingredients:
1/2 cup freshly squeezed lemon juice
1/4 cup minced shallots
1/2 cup EVOO
1 teaspoon kosher salt
1/2 teaspoon  black pepper
1/2 cup arugula
2 cups seedless watermelon, sliced
12 ounces  feta cheese,diced
1/4 cup whole fresh mint leaves
2 tomatoes, quartered
1/4 cherry tomatoes, halved
1/4 red onion, sliced
2 tbs balsamic reduction
Watermelon Salad Directions:
Whisk together the lemon juice, shallots, salt, and pepper
Slowly pour in the olive oil, whisking constantly
Place the arugula, watermelon, onions, feta, tomatoes and mint in a large bowl
Toss with vinaigrette
Top with balsamic reduction and serve
Like this recipe?  Check out my meatball slider recipe!
Kisses and good bye summer wishes,