"It's a smile, it's a kiss, it's a sip of wine, it's summertime." Kenny Chesney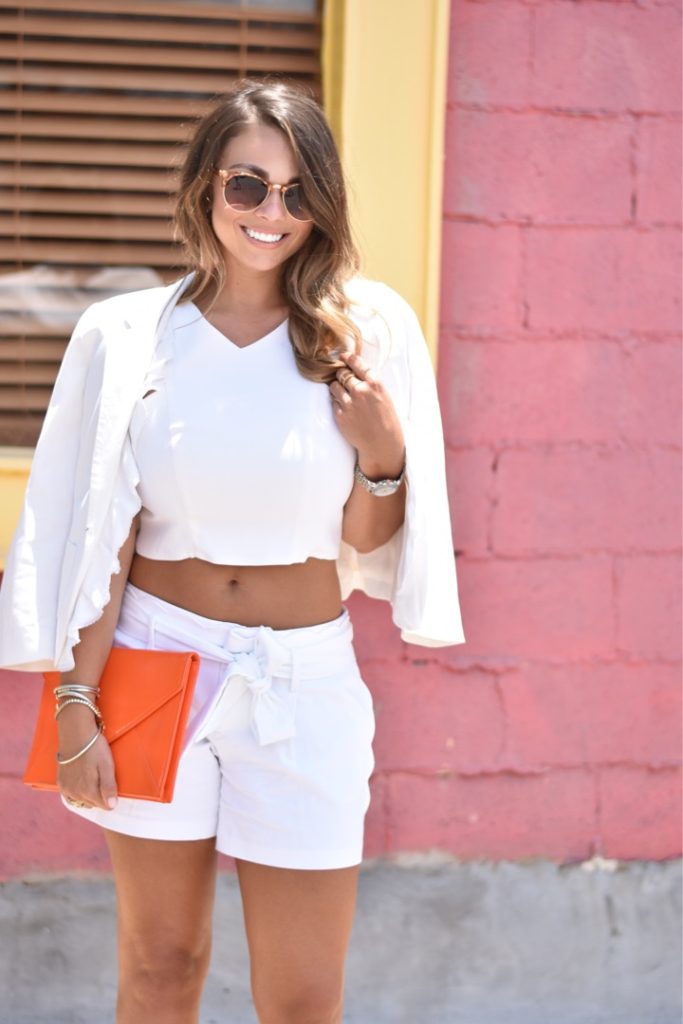 I love all white looks with pops of fun and bright colors for summer.  White is just so crisp and clean and vibrant colors like orange just feel like summer!


These white shorts are from Banana Republic and I have worn them about a dozen times already.  Not only are they adorable and perfect for summer but they are a crazy great steal! I paired these shorts with a crop top (similar here and here) and a blazer (similar here and here).  For some colorful pops I added an orange clutch (similar here, here and here) and these amazing orange tassel earrings.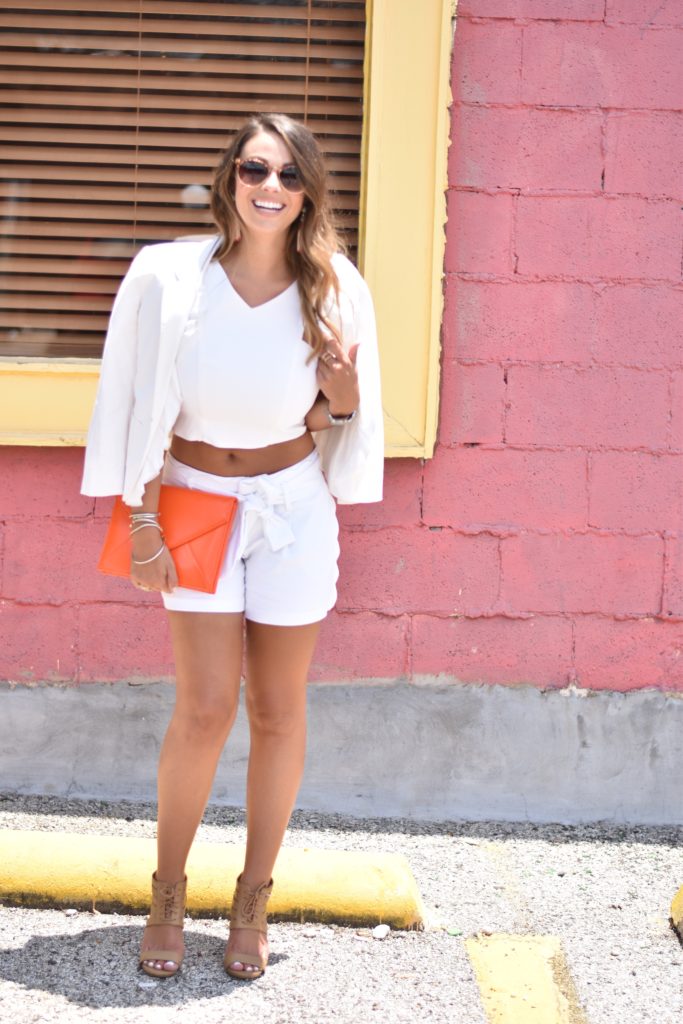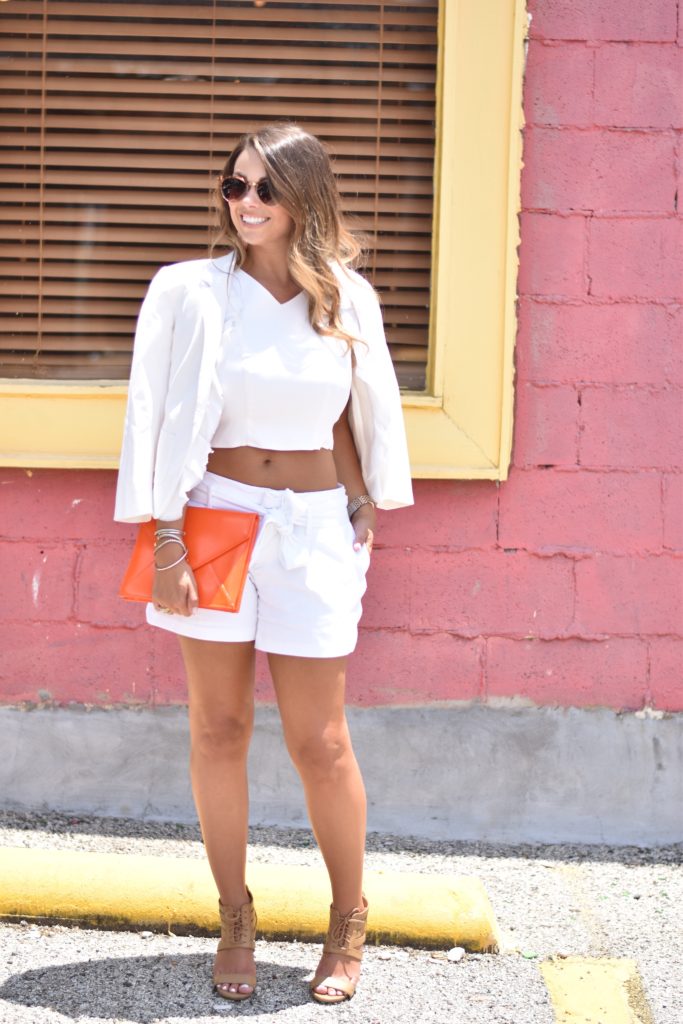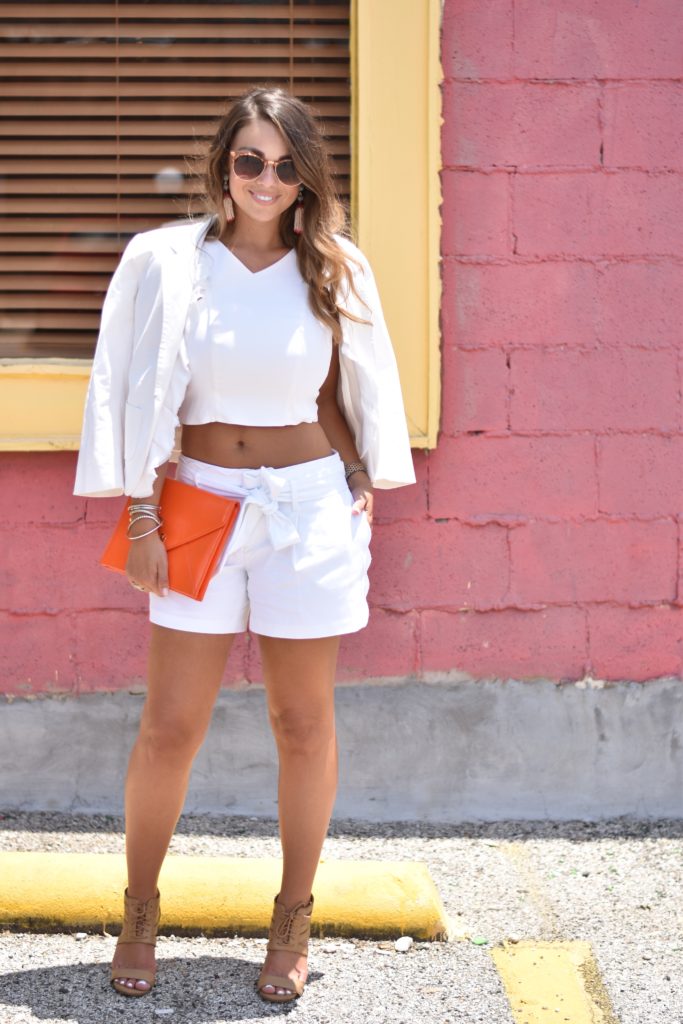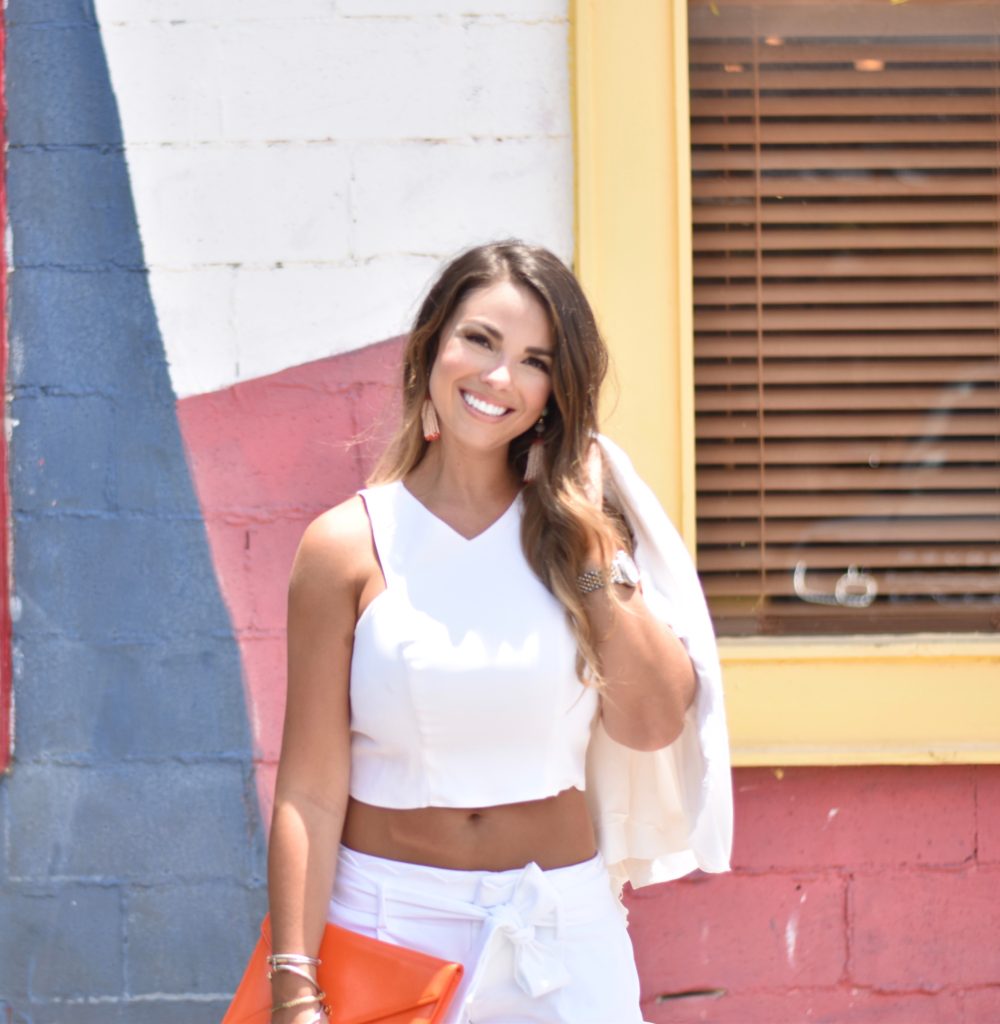 SHOP THE POST:
white shorts: Banana Republic | similar crop: Nordstrom | similar crop: Nordstrom | similar blazer: Nordstrom | similar blazer: Nordstrom | similar clutch: Saks | similar clutch: Macy's | similar clutch: Nordstrom | sunglasses: Nordstrom | tassel earrlings: BaubleBar | similar heels: Nordstrom | similar heels: Nordstrom | gold ring: Nordstrom | Michele band: Nordstrom | David Yurman bracelet: Neiman Marcus | David Yurman bracelet: Neiman Marcus | David Yurman bracelet: Neiman Marcus | finger nail polish Essie in "Marshmellow": Nordstrom | toe nail polish Essie in "She Said Yes": Norstrom" target="_blank">Accessory Concierge | Michele watch: Nordstrom | Michele band: Nordstrom | David Yurman bracelet: Neiman Marcus | David Yurman bracelet: Neiman Marcus | David Yurman bracelet: Neiman Marcus | finger nail polish Essie in "Marshmellow": Nordstrom | toe nail polish Essie in "She Said Yes": Norstrom
Kisses and summer wishes,