"Life is a combination of magic and pasta." -Frederico Fellini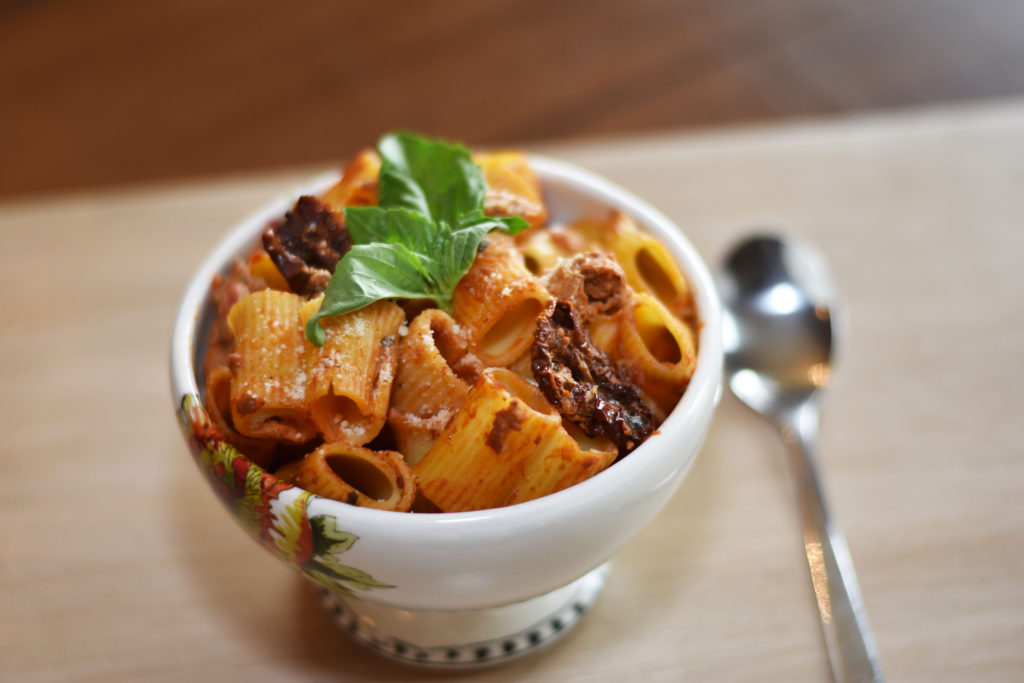 The recipe I am sharing with you today combines these two loves and creates a mind-blowing pasta! Served with crusty garlic bread and a bottle of red wine this meal is perfect for any occasion!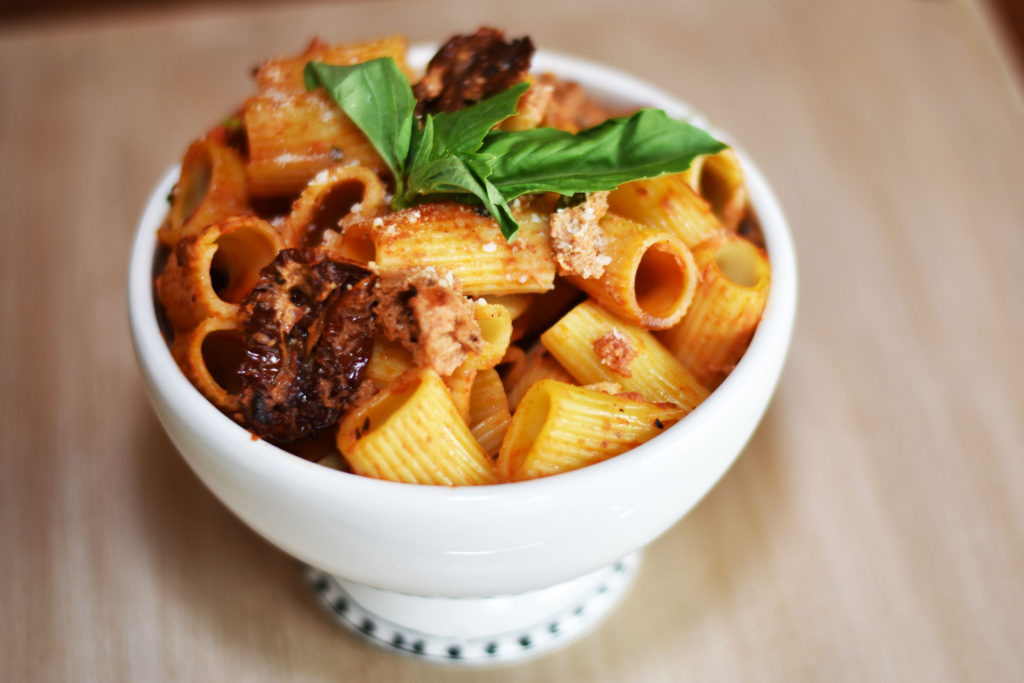 INGREDIENTS:
1 lb penne pasta, cooked
1⁄4 cup EVOO
4 garlic cloves, minced
1 teaspoon crushed red chili pepper flakes
1 teaspoon chili pepper
1 28oz can crushed Italian style tomatoes
1 onion, chopped
1⁄2 cup good vodka
1⁄2 cup heavy whipping cream
1⁄4 cup chopped fresh basil
10oz hot Italian sausage
S&P to taste
1/2 cup sun dried tomatoes
DIRECTIONS:
Cook pasta according to directions on the package.
In large skillet, heat oil.
Remove casting from sausage and add to skillet. Cook breaking up the meat, until brown.
Add onions, garlic, dried tomatoes and red chili flakes & chili pepper to and cook, stirring until garlic and onion are golden brown.
Add tomatoes and S&P.
Bring to a boil.
Reduce heat and simmer 30 minute.
Add vodka and cream.
Simmer 30 more minute
Add the drained pasta to the sauce.
Top with fresh chopped basil.
Kisses and carb-loading wishes,