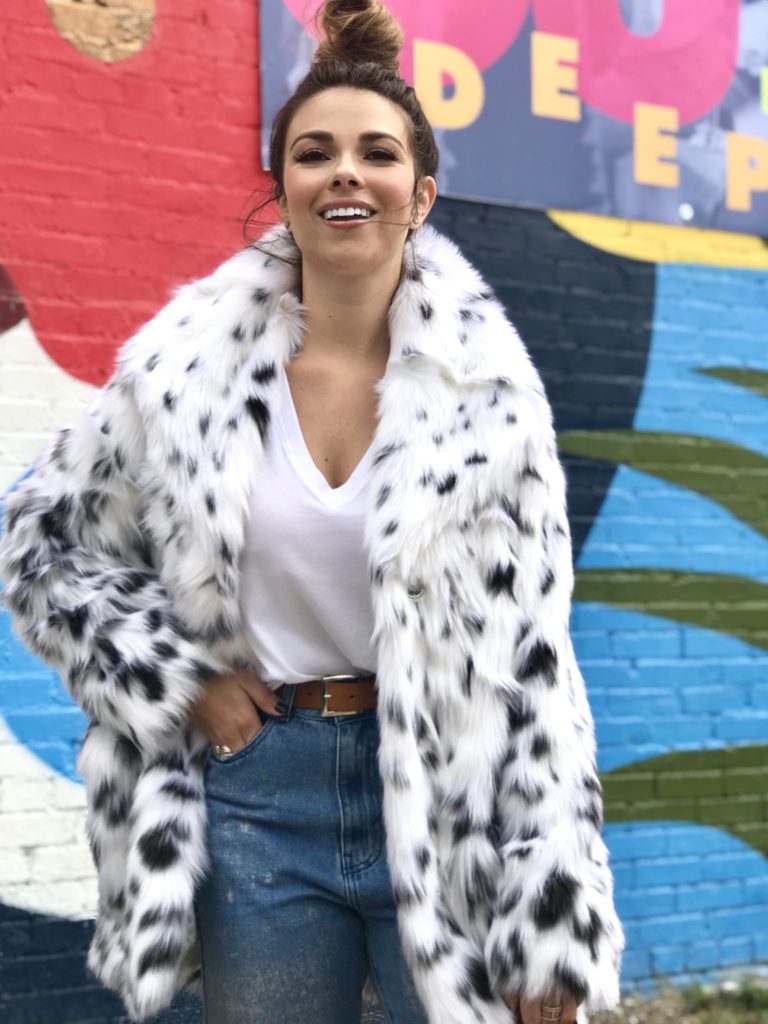 Today is my second post for my Winter Fashion Trends Series and I am so excited to share this series with you!  I have tons of fun trends planned for you like monochromatic pink, vintage inspired fur, galaxy print and more!
Today's trend is vintage inspired furs!  I am all about the fur this season, both faux and real and today's vintage fur really gives me all the feels.
Continue reading for full details on this vintage inspired fur look, plus a full rundown of ALL my favorite winter trends!


I paired this amazing snow leopard fur coat with a simple tee, a saddle colored belt, silver flats and a saddle tote.  This look is perfect for a casual brunch with you gal pals!
1.  Grey plaid.

2.  Red, hot! All red everything.

3.  Berets.  Ms. Lewinski loves them too!

4.  Vintage inspired faux fur.

5.  Silver, and well, silver.

6.  Galactic prints.  Oh, my. Starry eyed surprise.

7.  Turquoise on turquoise on turquoise.

8.  Be a leopard lady!

9.  Be a flamingo and think pink!

10.  P. Diddy's fave- puffer jackets.

11. Patent leather and vinyl.

12.  Winter white.

13.  Demin on denim.

14.  Neckerchiefs galore!

15. Workwear.  Not just for 9-5 anymore.

16.  Embellished denim.

17. Mules.  The shoes.  Not the animal.

18.  White boots.

19. Military jackets.

20.  Pearl detailing.

Stay tuned for more winter fashion trends posts and I will he your HQ for everything Christmas!  From recipes, to gift guides, to #OOTD's… and more!
Kisses winter wishes,