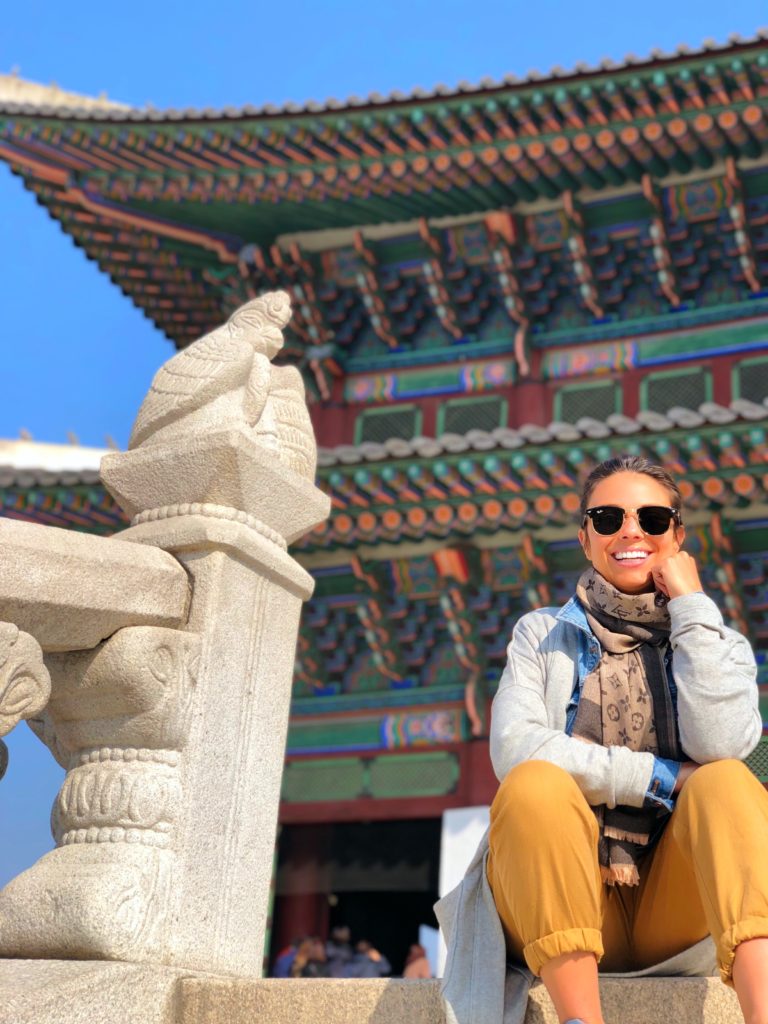 On our 42 hour, yes we timed it, journey home from our honeymoon in Asia we stopped in Seoul, South Korea for a 15 hour layover. Keep reading for a recap of what we did!

Once we landed at Incheon airport, there was a place to store our luggage at the airport so we wouldn't have to haul our things around with us all day. It was very simple and only a small fee.
We boarded the train and were off to Seoul! Simply take the Airport Railroad Express (AREX) from Icheon Airport (ICN) to Downtown Seoul and take the "express" not the "all stops" for a faster journey.
About 1 hour later we arrived in Seoul! Our first stop was the National Palace Museum of Korea. There we saw many beautiful and interesting artifacts from the many rulers of Korea over the centuries. This is a great stop to make before exploring the adjacent Gyeongbokgung Palace.
Next we walked across the street to the Gyeongbokgung Palace which was the main royal palace of the Joseon dynasty. Built in 1395 it is the largest of the Five Grand Palaces built by the Joseon dynasty.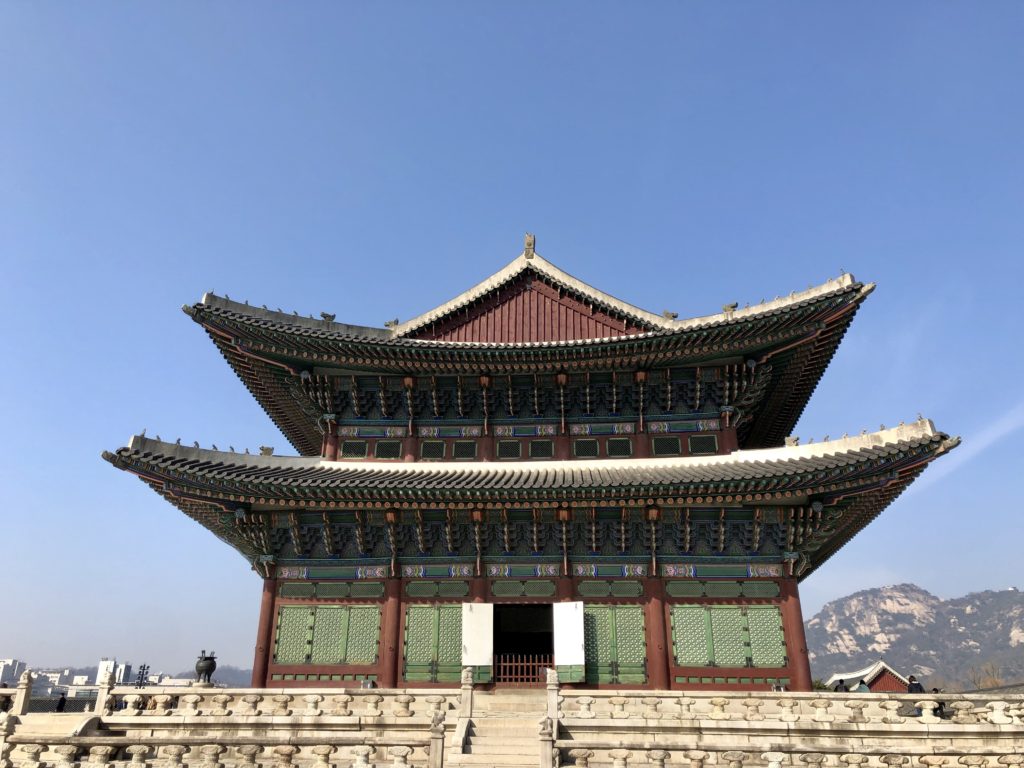 We arrived just in time for the changing of the guards which was really interesting! I highly recommend catching this! Next we explored the large palace complex. It was beautiful and fascinating to see many locals visiting in the traditional garb.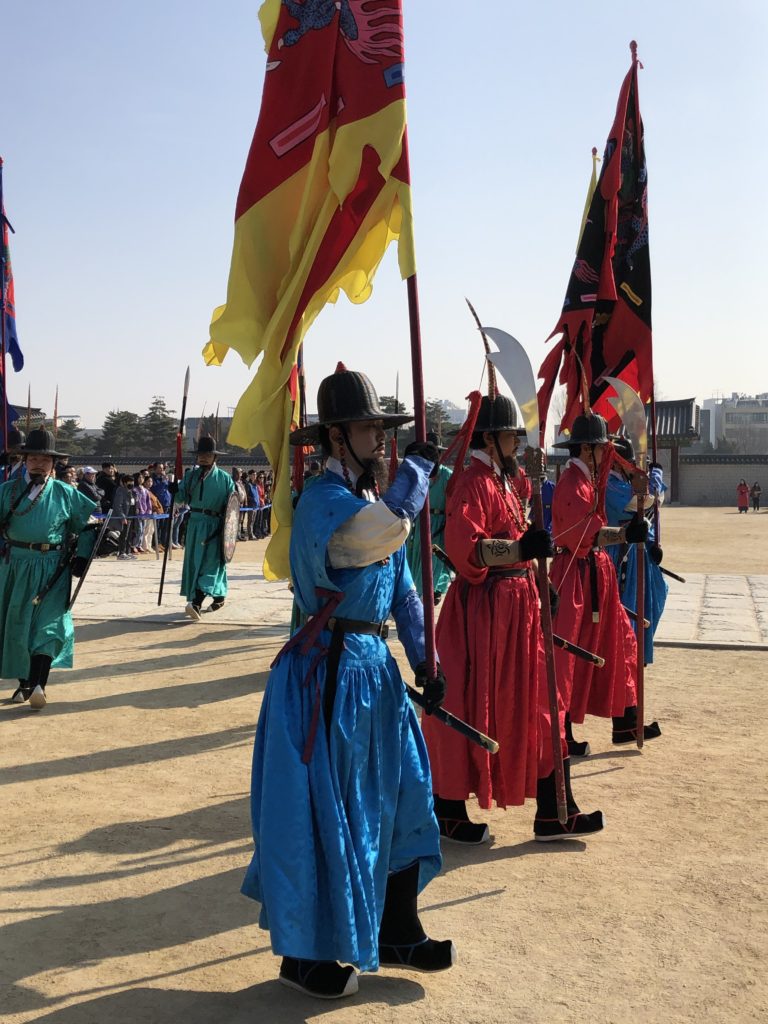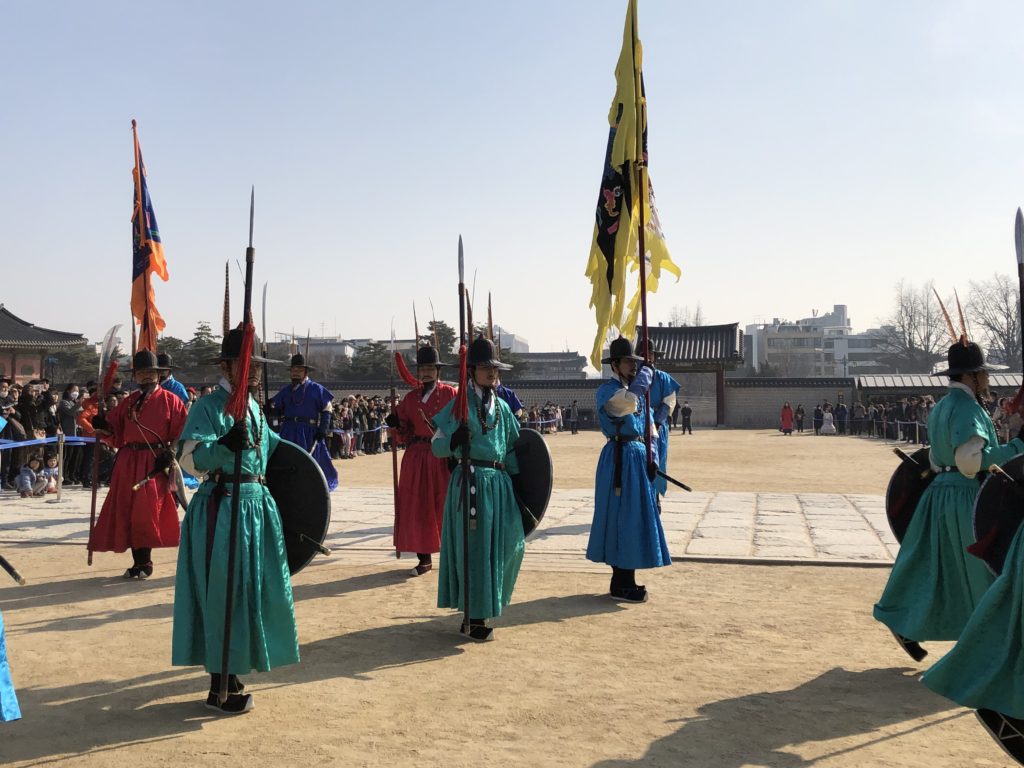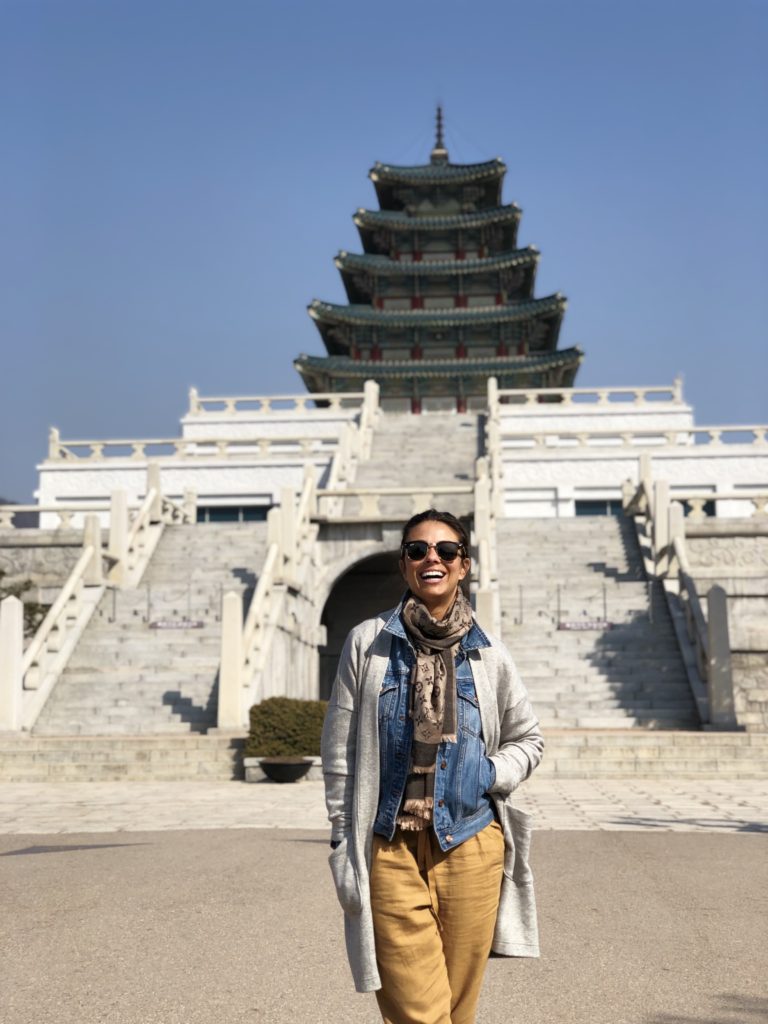 shop the look: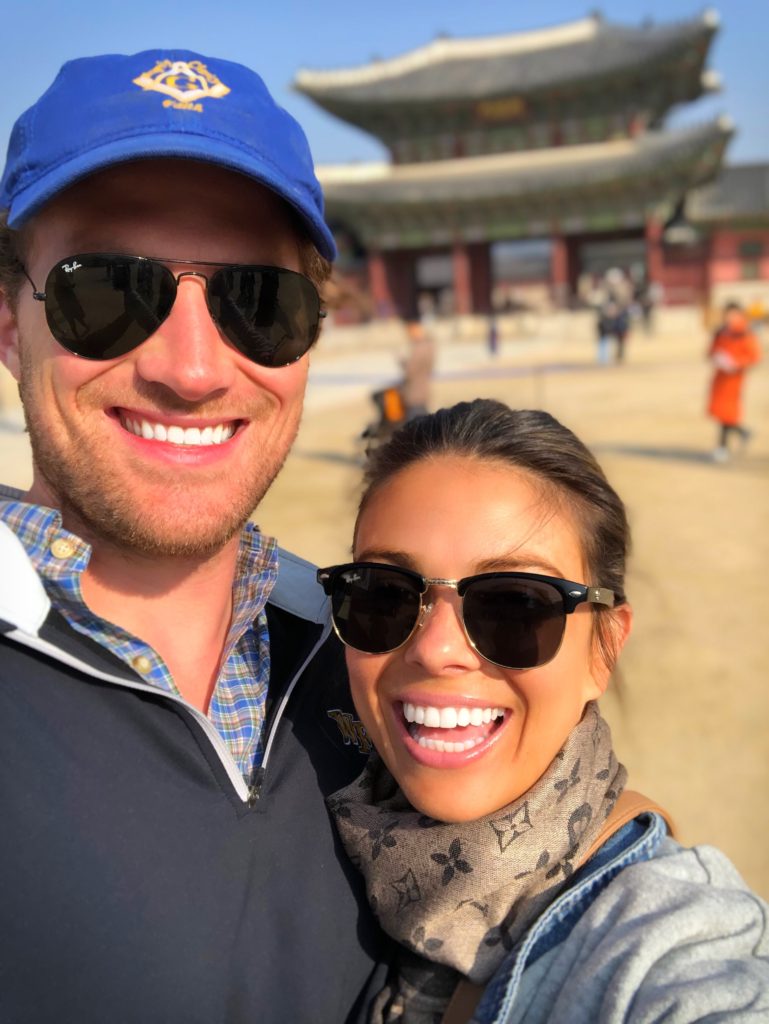 Next we walked through Bukchon Hanok Village on our way to lunch. Bukchon Hanok Village is a traditional Korean village and is preserved to show a 600-year-old urban environment
Next we enjoyed Korean BBQ at Maple Tree House. It was both of our first times to have Korean BBQ. It was exciting and delicious!
After lunch we grabbed a drink at Café Commune which had a beautiful view of the palace and we were off to the train station to head back to the airport.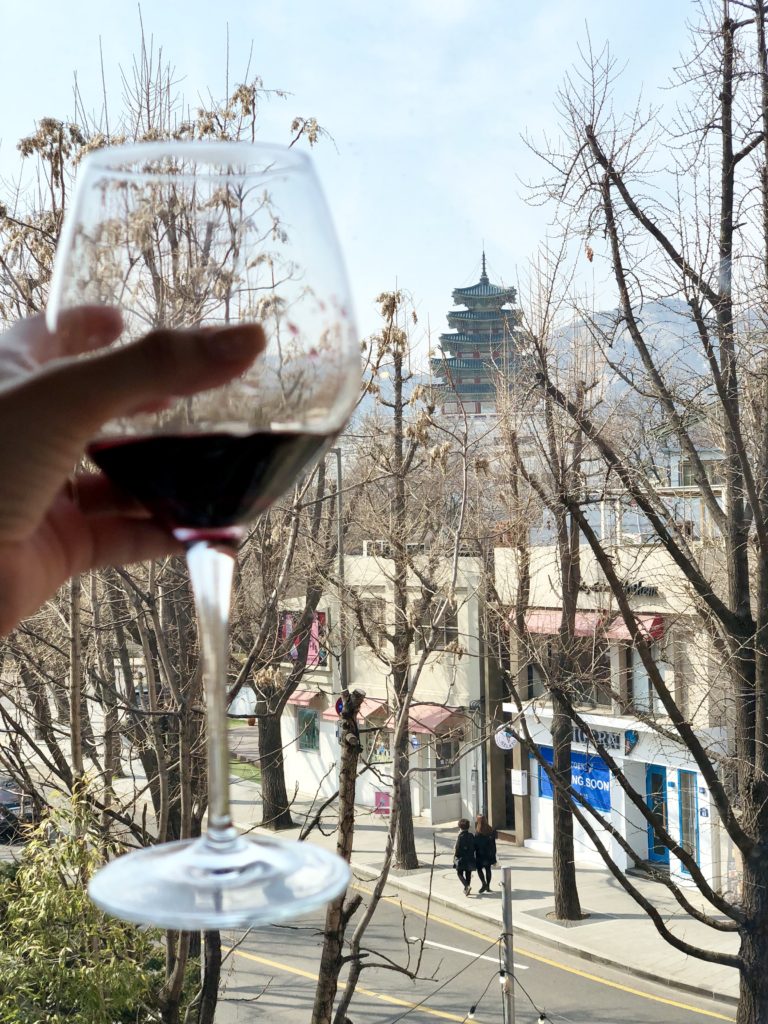 That officially wraps up our honeymoon folks! Stay tuned as this week I will be starting to share details from my month long European adventure!
Kisses and Korean wishes,