"Good soup is one of the prime ingredients to good living." -Louis P. Gouy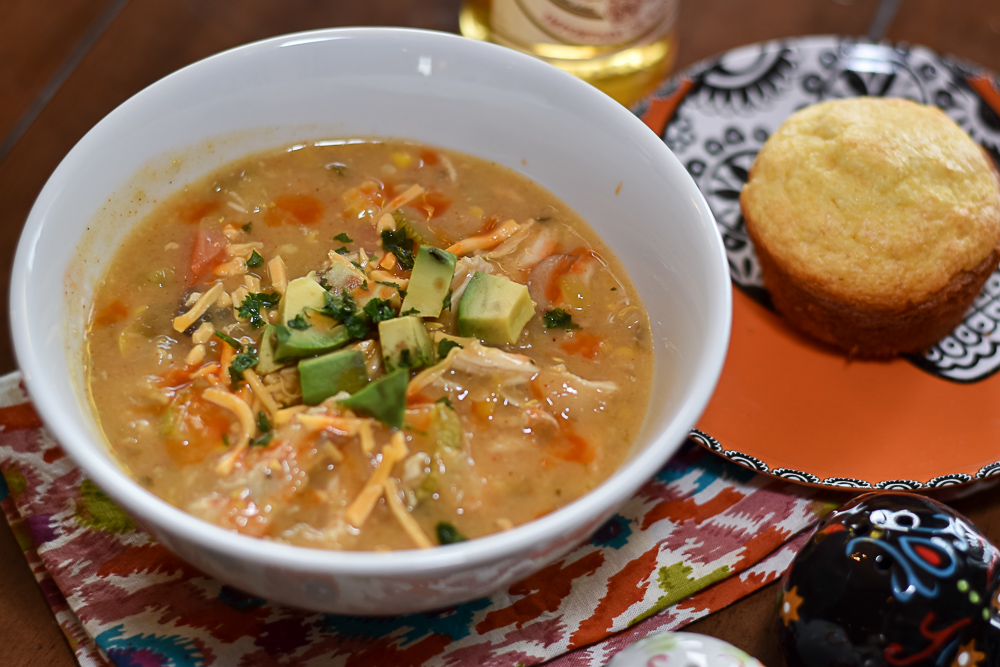 Happy dia de los muertos!  There's no better way to celebrate this fun holiday than with Mexican beer and delicious Mexican food!  Today I am sharing an easy and tasty soup that is perfect for fall! If you can use a can opener, you can make this soup!  This is a great fall recipe that will leave the whole familia smiling!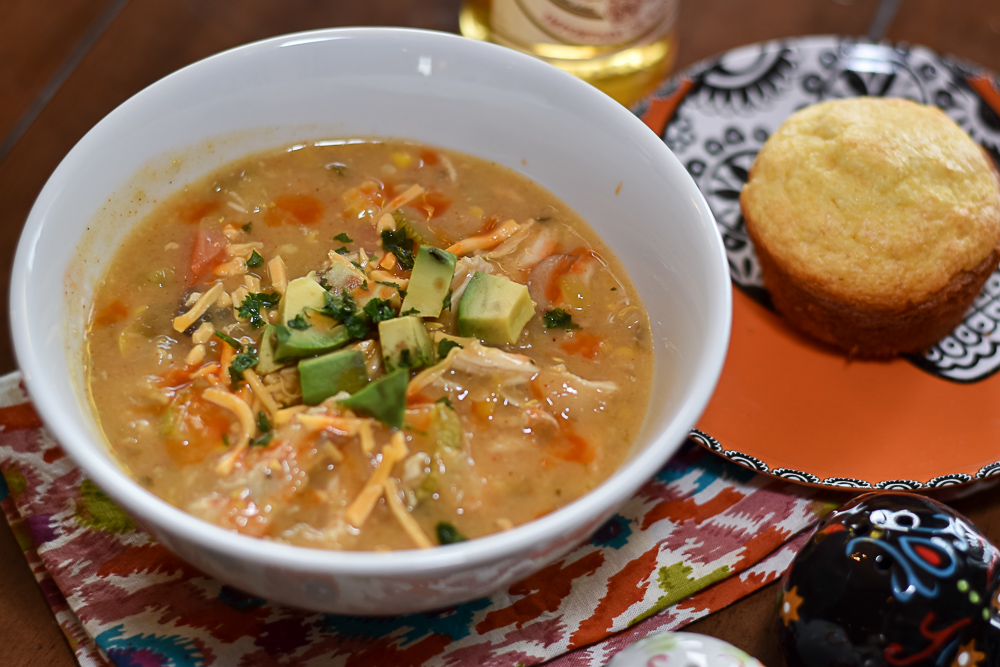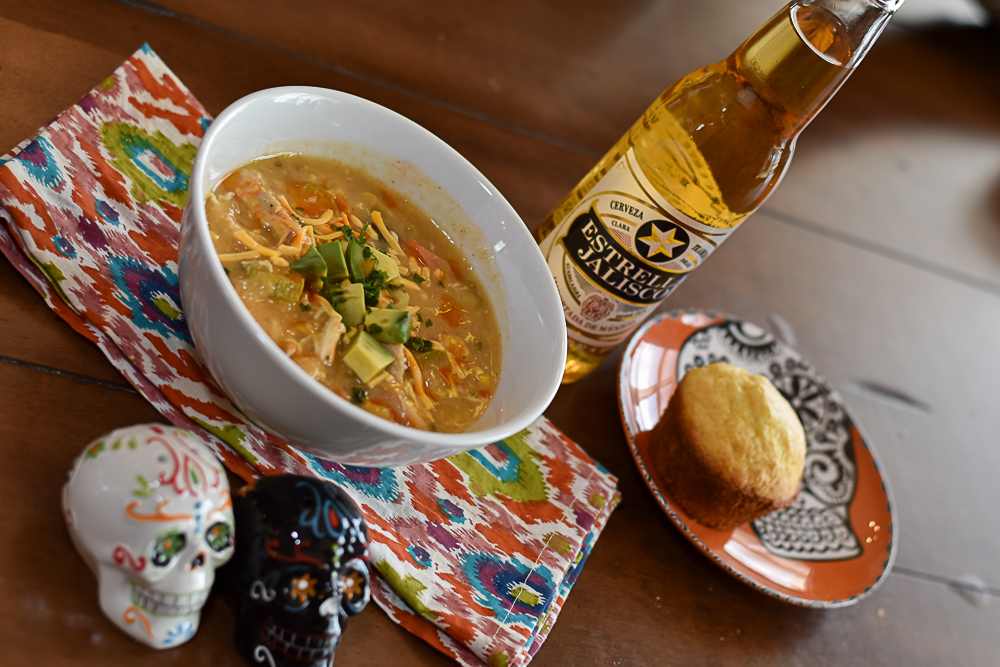 Ingredients:
1 EVOO
1 yellow onion, chopped
1 red bell pepper, chopped
1 green bell pepper, chopped
3 garlic cloves, minced
1 (16 oz) carton low-sodium chicken broth
1 tsp of each chili powder
1 tsp cumin
1 tsp paprika
1/2 cup hatch chilis
2 cups shredded chicken
2 cans corn chowder soup
1/2 frozen corn
1 (15 oz) can Mexican style stewed tomatoes
1 avocado
1/4 cup of cilantro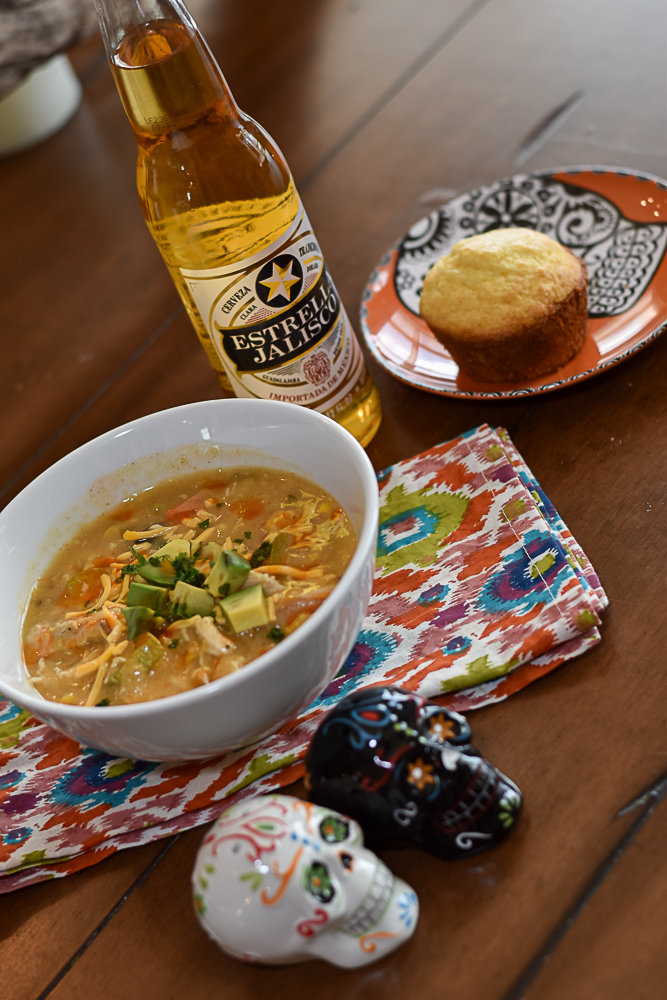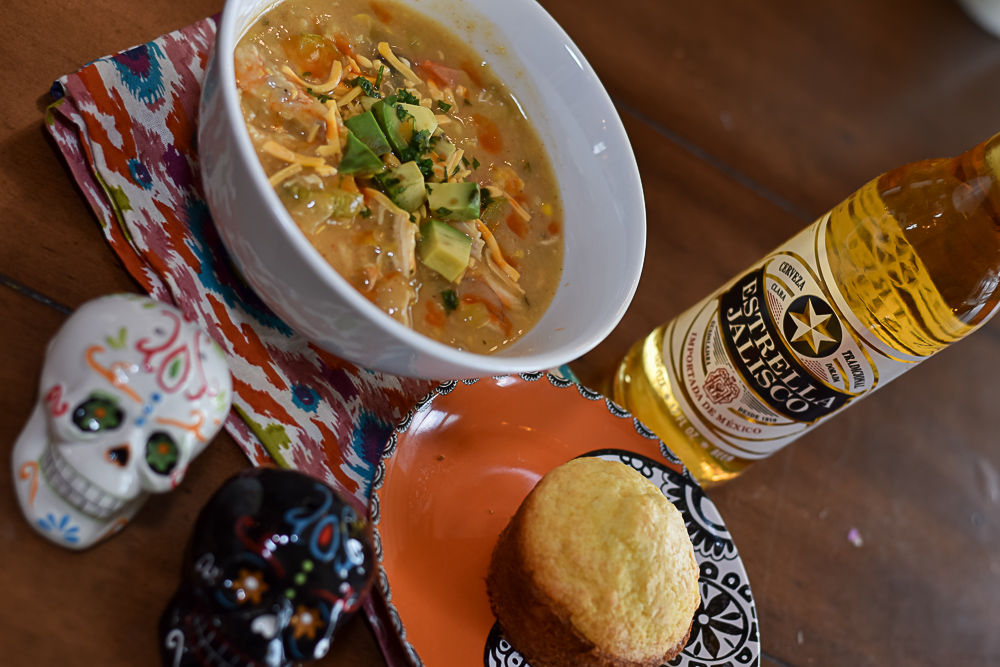 Directions:
Heat EVOO in a large pot over medium heat.
Once hot, add onion, bell peppers and garlic and sautee for 5 minutes.
Add chili powder, cumin, paprika and season with salt and pepper to taste.
Next, add chicken, frozen corn, canned tomatoes and chilis.
Add chicken broth and bring mixture to a boil, then reduce heat to medium, cover pot with lid and gently boil for 15 minutes.
Add cans of corn chowder.
Heat through and serve. Top is avocado and cilantro.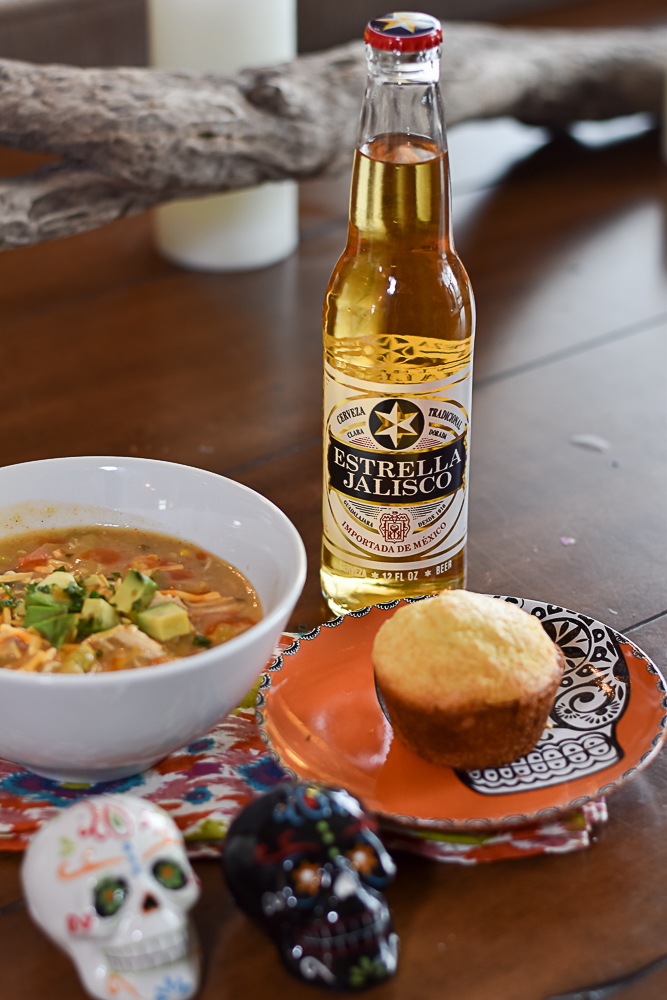 Kisses and fiesta wishes,