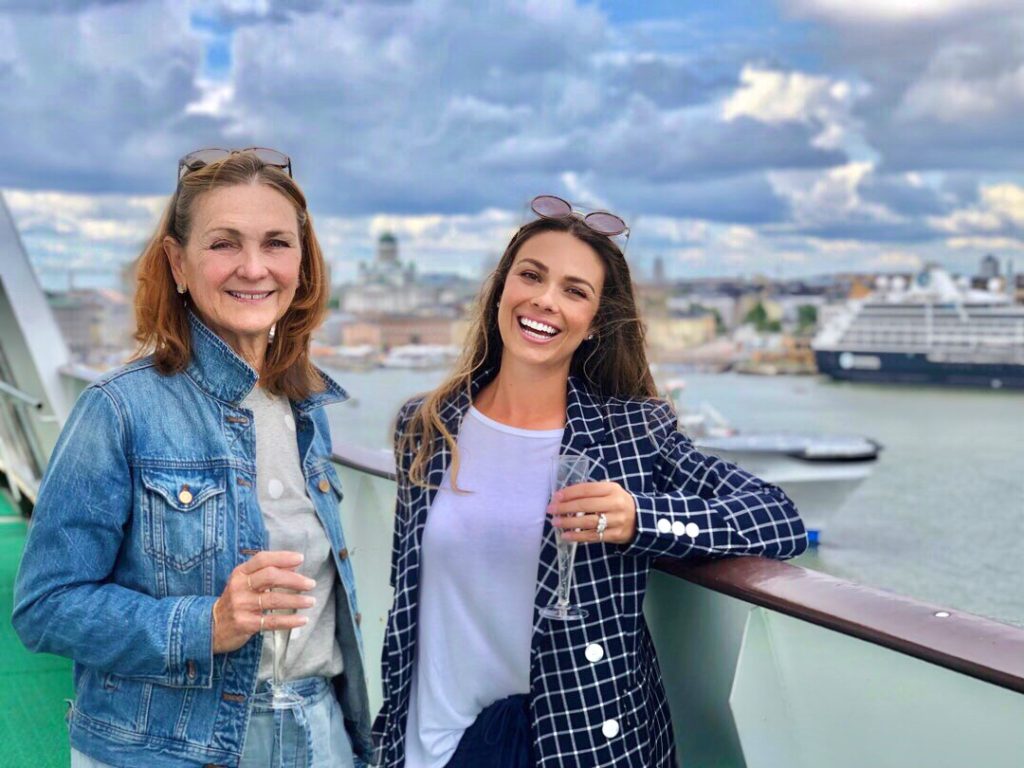 Hello my fellow travel enthusiasts and good morning! Today I am sharing all the details about our experience with Tallink Ferries. During our 24 days in Europe we took the Tallink ferry twice. Our first trip was a 2 hour cruise from Tallinn, Estonia to Helsinki, Finland and our second, the over night cruise from Helsinki to Stockholm, Sweden. Keep reading for all the deets!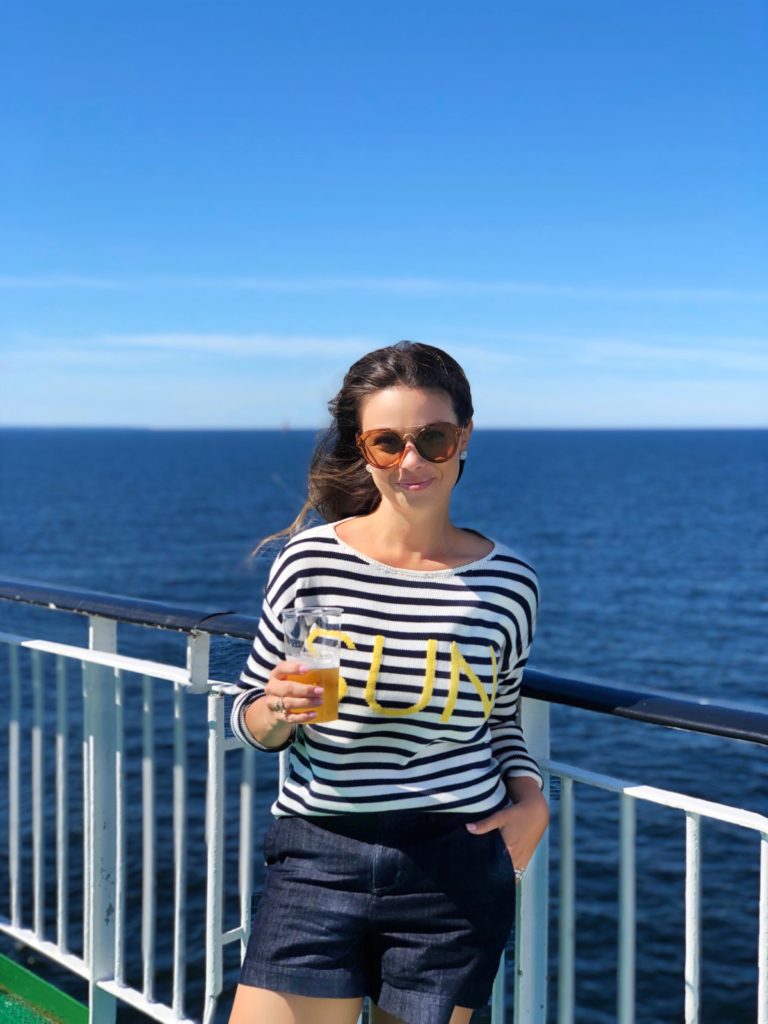 shop the look:

We showed up at the Tallinn ferry terminal early not knowing what to expect. We showed our mobile boarding passes and entered our gate. It was that simple and we felt stupid for arriving hours early. Who knew the process would be such a breeze?!
We boarded the ship and made ourselves at home in the bar area. Duh. On board there was live entertainment, a beautiful sun deck, a casino and duty free shopping! We spent our time sipping ice cold beers and mapping out our adventures in Helsinki and before we knew it we were in Finland.
For two nervous fliers this was amazing! Even if you're a fan of the friendly skies, this is the way to travel! It was so affordable and comfortable and much easier and quicker than plane travel.
Four days later we boarded another Tallink ship to Sweden. Since this wasn't our maiden voyage and at this point we felt like we were pro Tallink travelers, we arrived at the ferry terminal 15 minutes before boarding. We checked into our rooms and were very excited about the complementary champagne waiting for us. Our cabin was clean and spacious, especially for a ship, and we had a beautiful view from our window.
We poured ourselves glasses of champs and headed up to the sundeck for departure. We sipped champagne and watched the beautiful scenery as we passed by charming little archipelagos. Once the sun was down, that was our cue to head into our cabins and freshen up for dinner.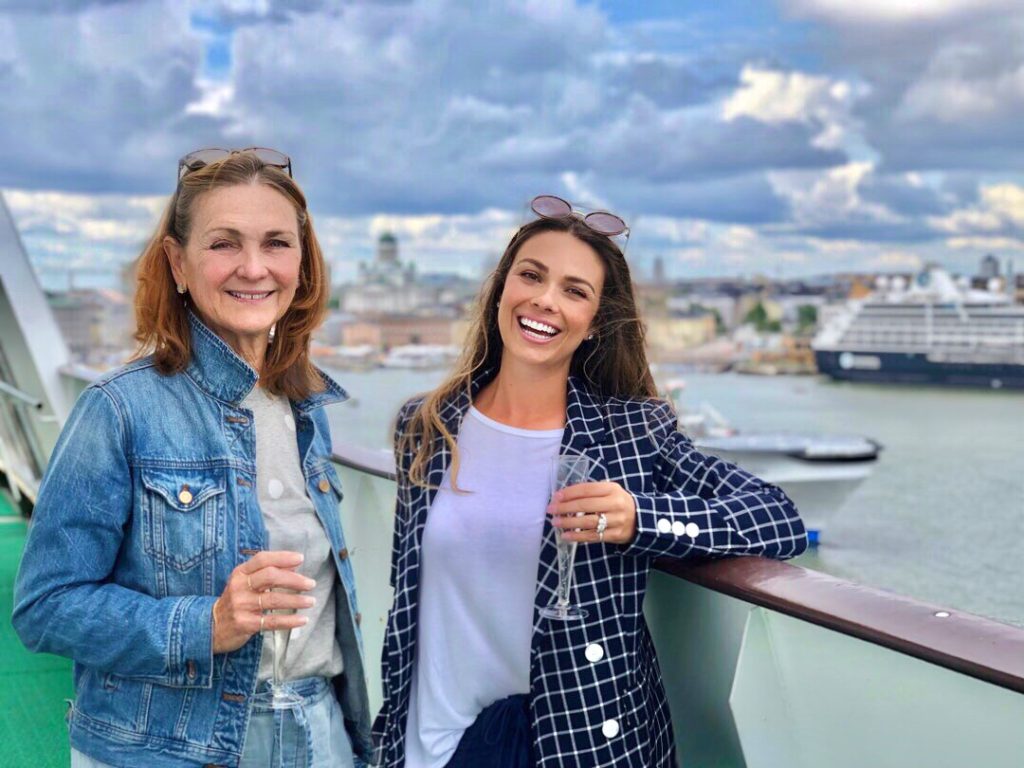 shop the look: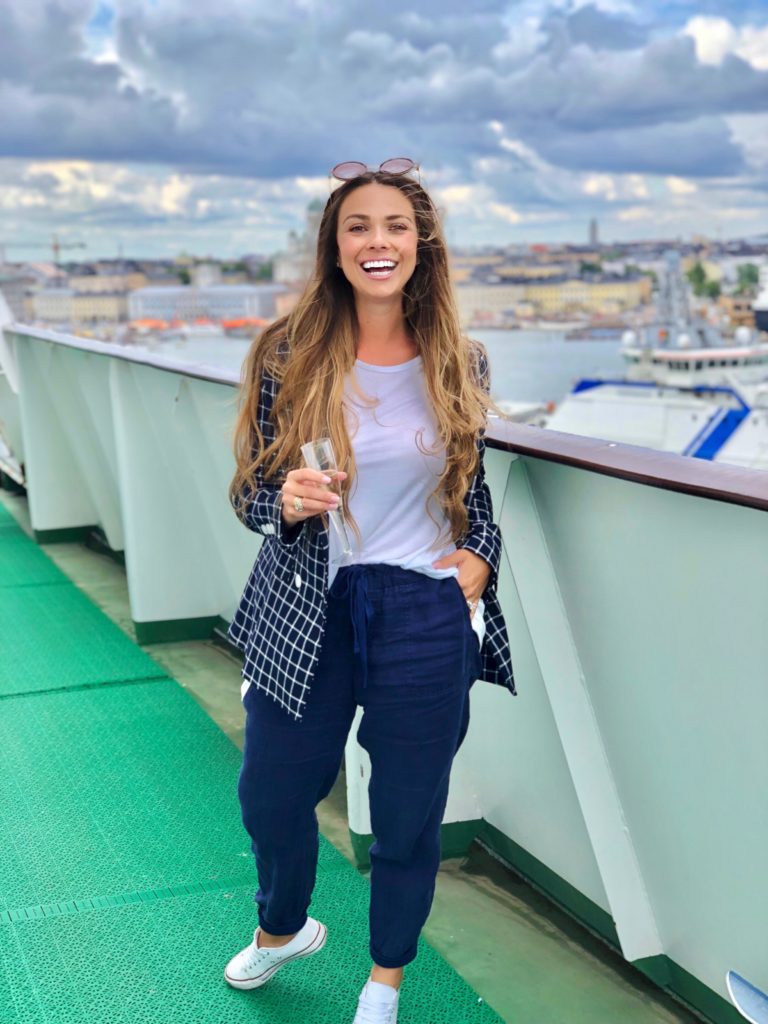 shop the look: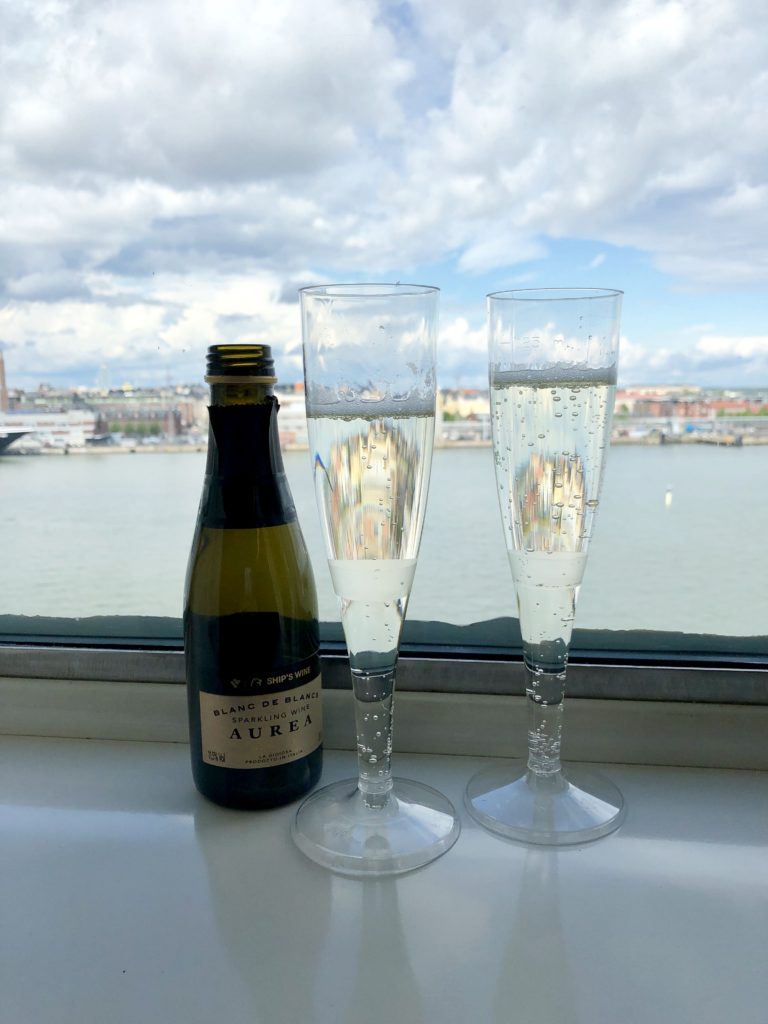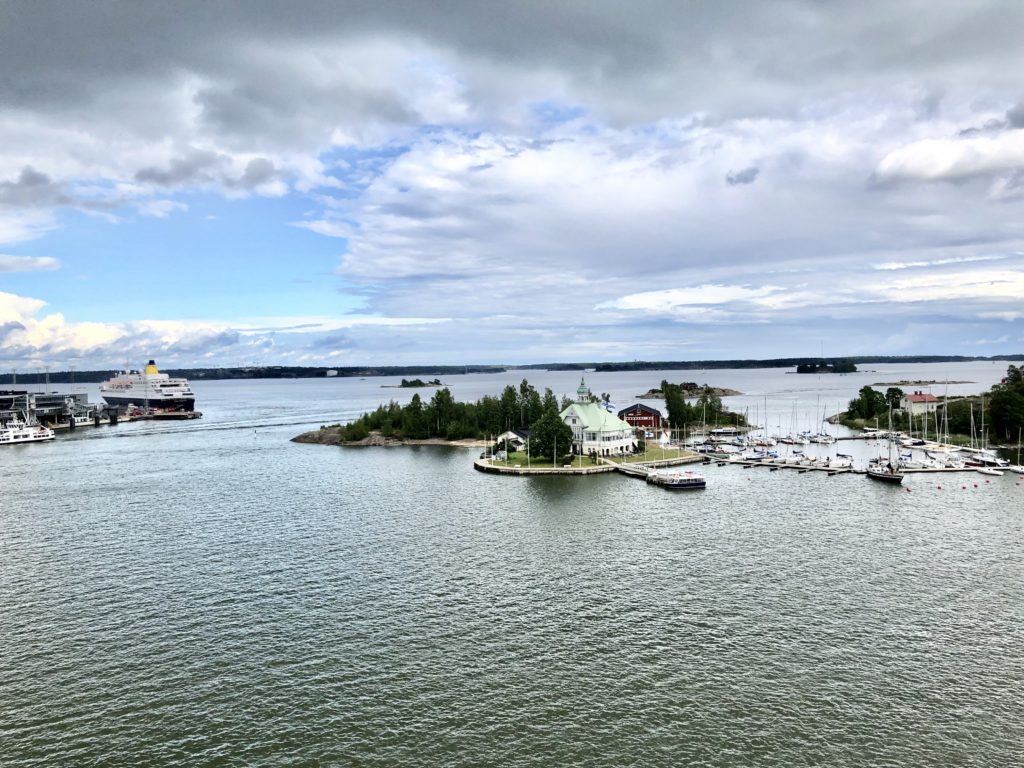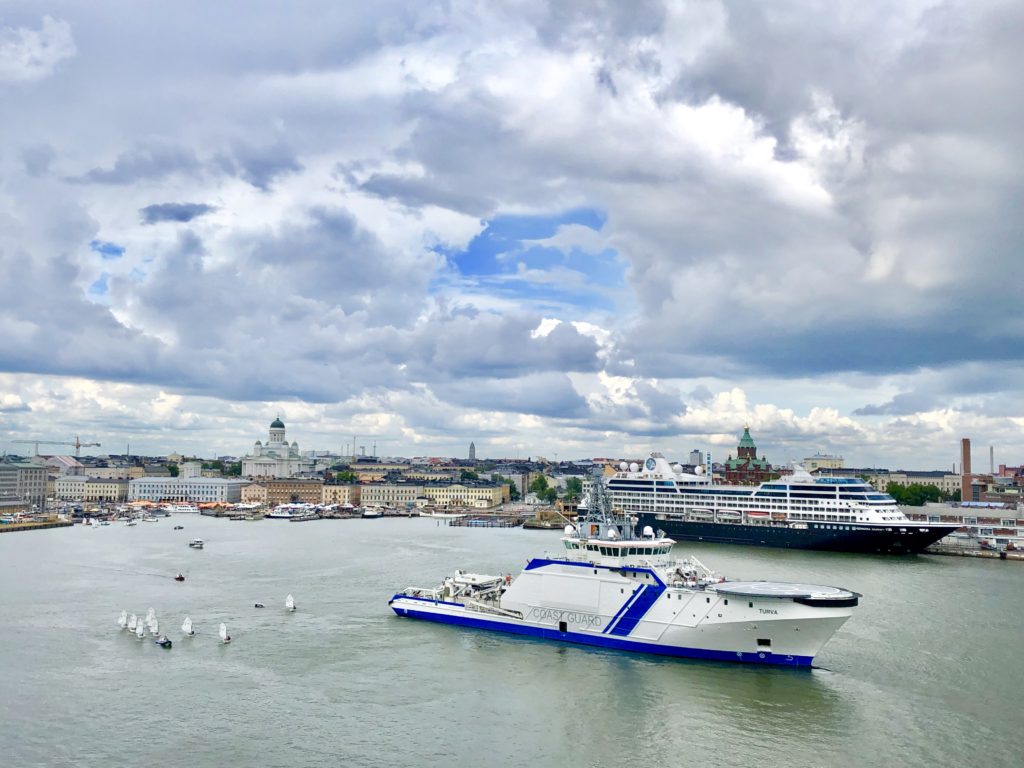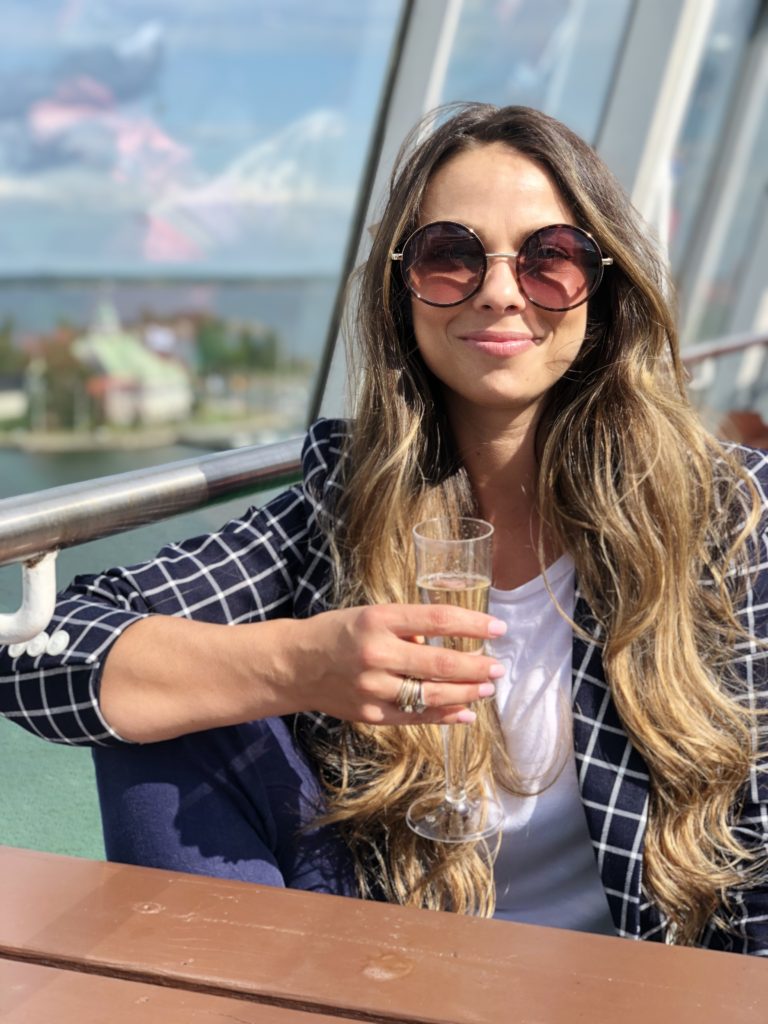 shop the look: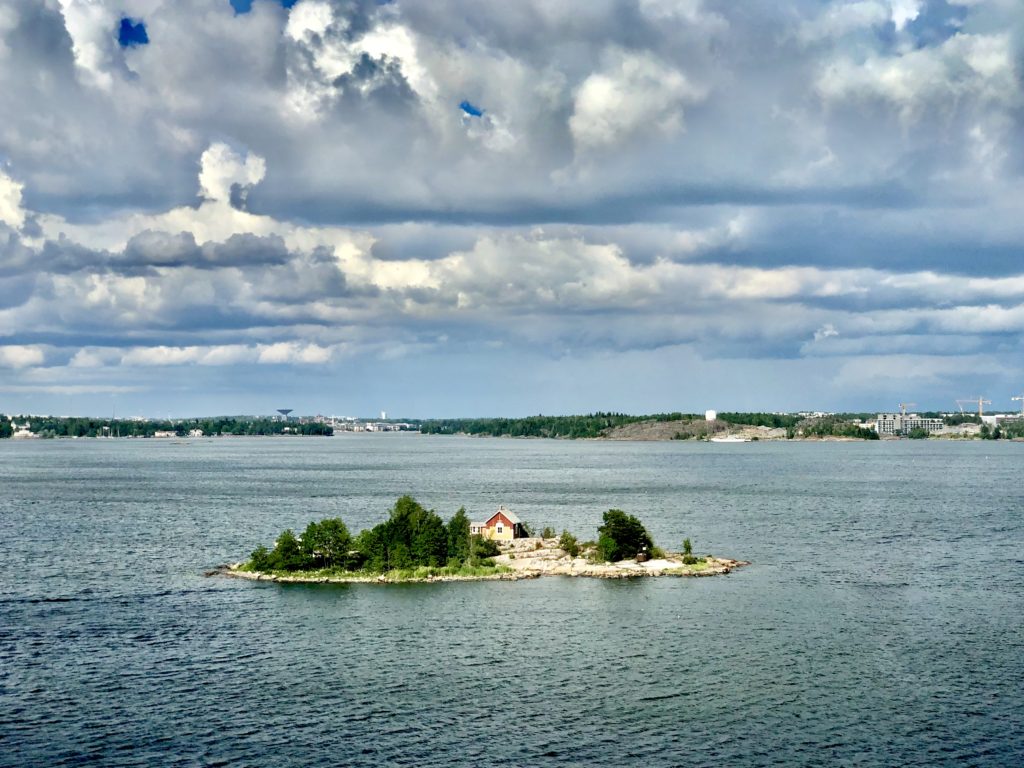 We dinned at Happy Lobster, the ships upscale seafood restaurant. We started with skagen, a dish we would soon learn we would eat at almost every meal in Stockholm because we loved it so much! And lobster. For our entrée we split monkfish served with gnocchi. The food was amazing! As was the service.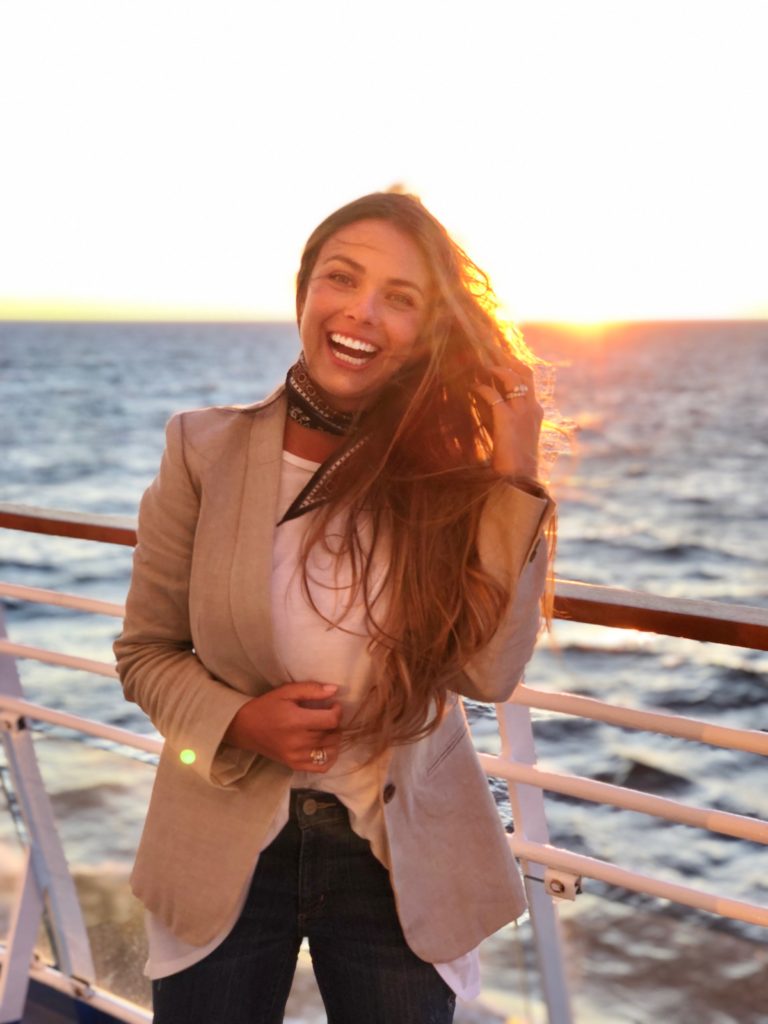 shop the look: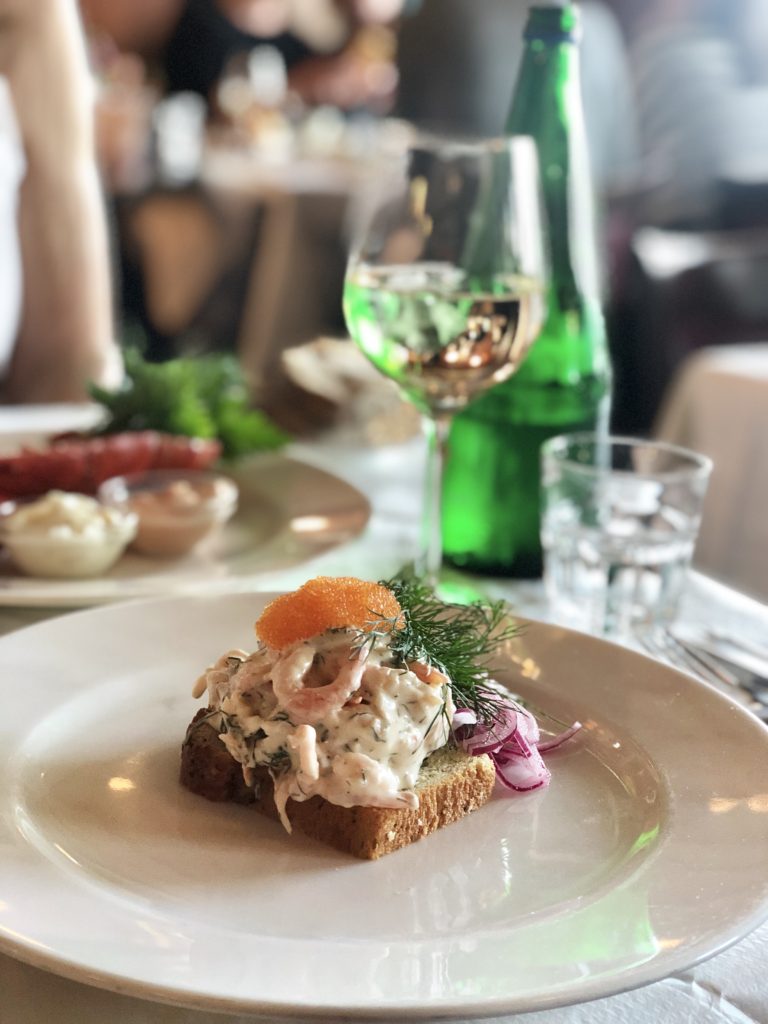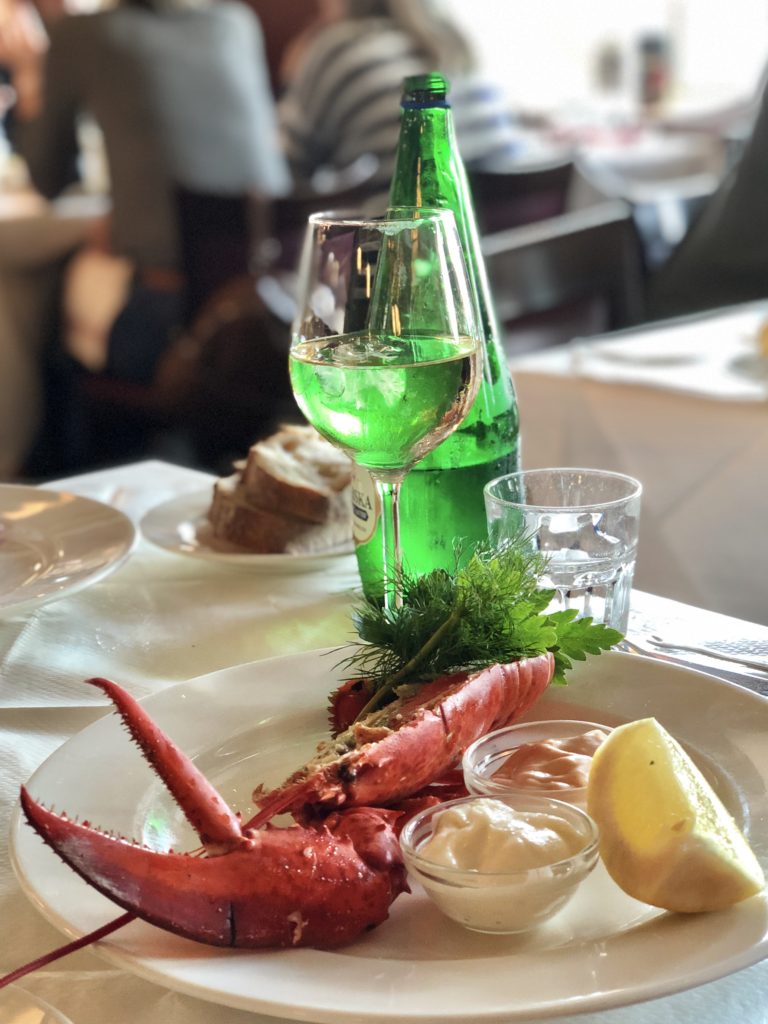 Next we checked out the casino and karaoke bar, which we did not partake in singing at, but had a ball watching others!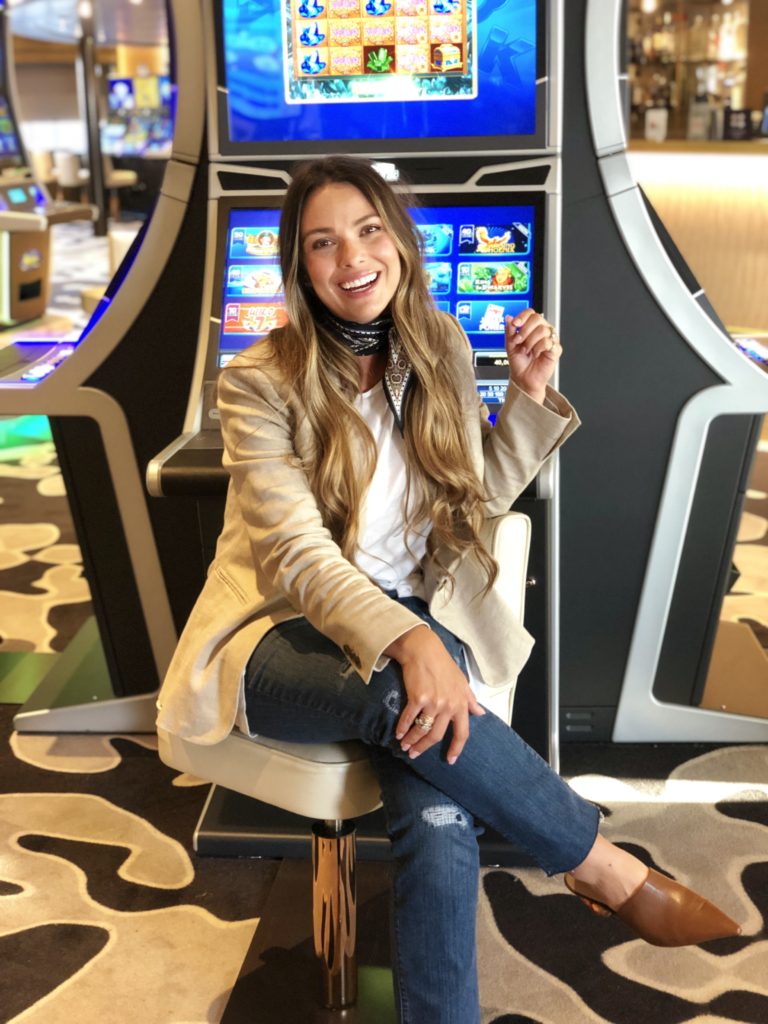 shop the look:

We slept like babies and the next morning we woke up early to enjoy the views and a delicious breakfast buffet complete with champagne!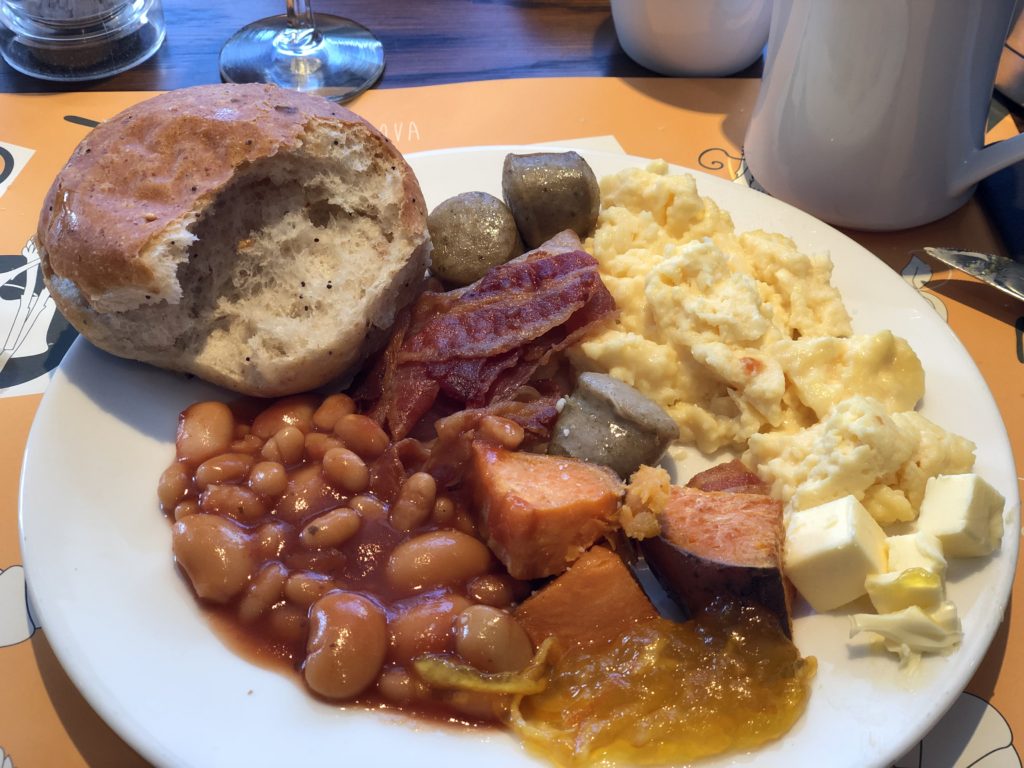 And by 9am we were in Stockholm.
Taking Tallink was so easy! I highly recommend it over flying! And we greatly enjoyed both our experiences on the Tallink ships.
Thank you so much to Tallink for getting us safely to our destinations and for the amazing and fun experiences aboard.
Kisses and bon voyage wishes,