"You don't need a silver fork to eat good food." -Paul Prudehomme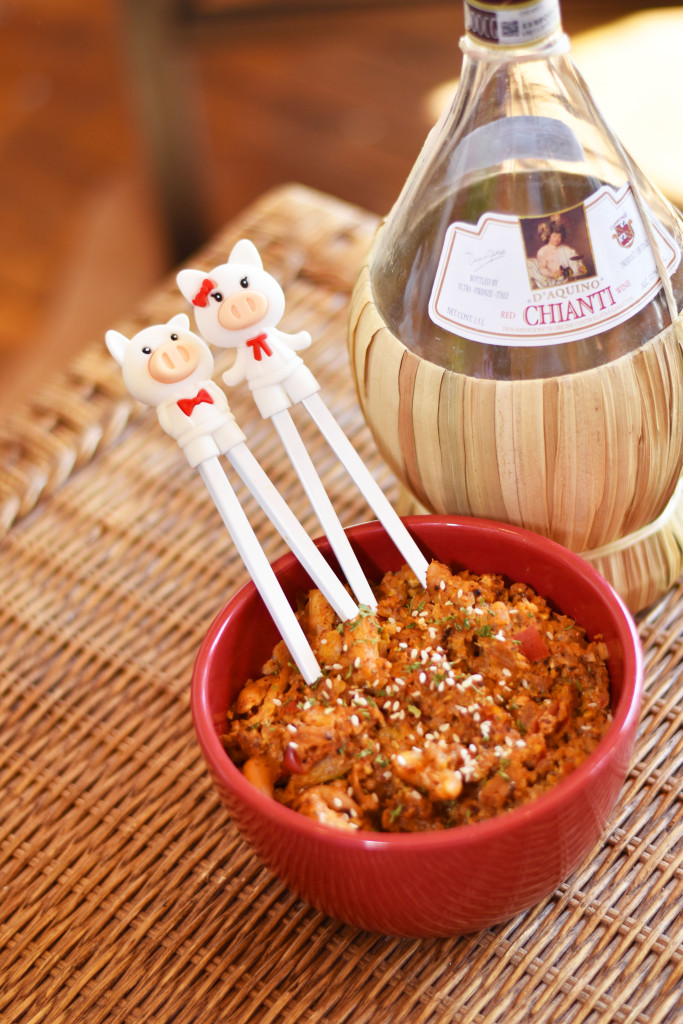 I've told you my New Year's resolution is to lose 15 pounds before my best friend's wedding in August.  I'm down 5 pounds already and I attribute most of my weight loss to eating healthy!
I'm not the type of person who could live off grilled chicken breasts and steamed broccoli.  I'm lose my mind after about 1 day and end up eating Grimaldi's out of all their pizza.  I've found I'm most successful at losing weight when I eat "real food" just made healthier.
This cauliflower fried rice recipe is just that.  You feel like you're eating something naughty, but in reality you're basically just eating veggies and scrambled eggs.  So healthy!  Even Walker loved this recipe!
EAT YOUR FRIED RICE IN STYLE:


click items to shop
Serves: 4 servings
INGREDIENTS:
1 medium-sized head of cauliflower
2 tablespoons sesame oil
1 medium onion, chopped
1/2 unsalted cashews
1 small can of pineapple
2 garlic cloves, minced
1/2 red bell pepper, chopped
1/2 teaspoon of yellow curry powder
1/2 teaspoon crushed red chili pepper flakes
4 beaten eggs
3 tablespoons low sodium soy sauce
sesame seeds for garnish
PREP CAULIFLOWER:
Shred cauliflower using the largest side of a grater or by pulsing rough cut pieces in a food processor. The end product should resemble small grains of rice. For a time saver, Trader Joe's has "cauliflower" rice already made in the produce section of the store. This is what I used.
DIRECTIONS:
Heat 2 tablespoons sesame oil in a large skillet over medium low heat. Add onions, bell peppers and garlic and stir fry for 5 minutes. Add the cauliflower, pineapple, curry, soy sauce and chili flakes. Stir fry quickly to cook the cauliflower to a soft texture. Add eggs and stir until the eggs are fully cooked. Add cashews and sesame seeds. Serve hot.
This summer in San Francisco Walks and I picked up these adorbable chopsticks in China town.  Here, here and here are similar chopsticks.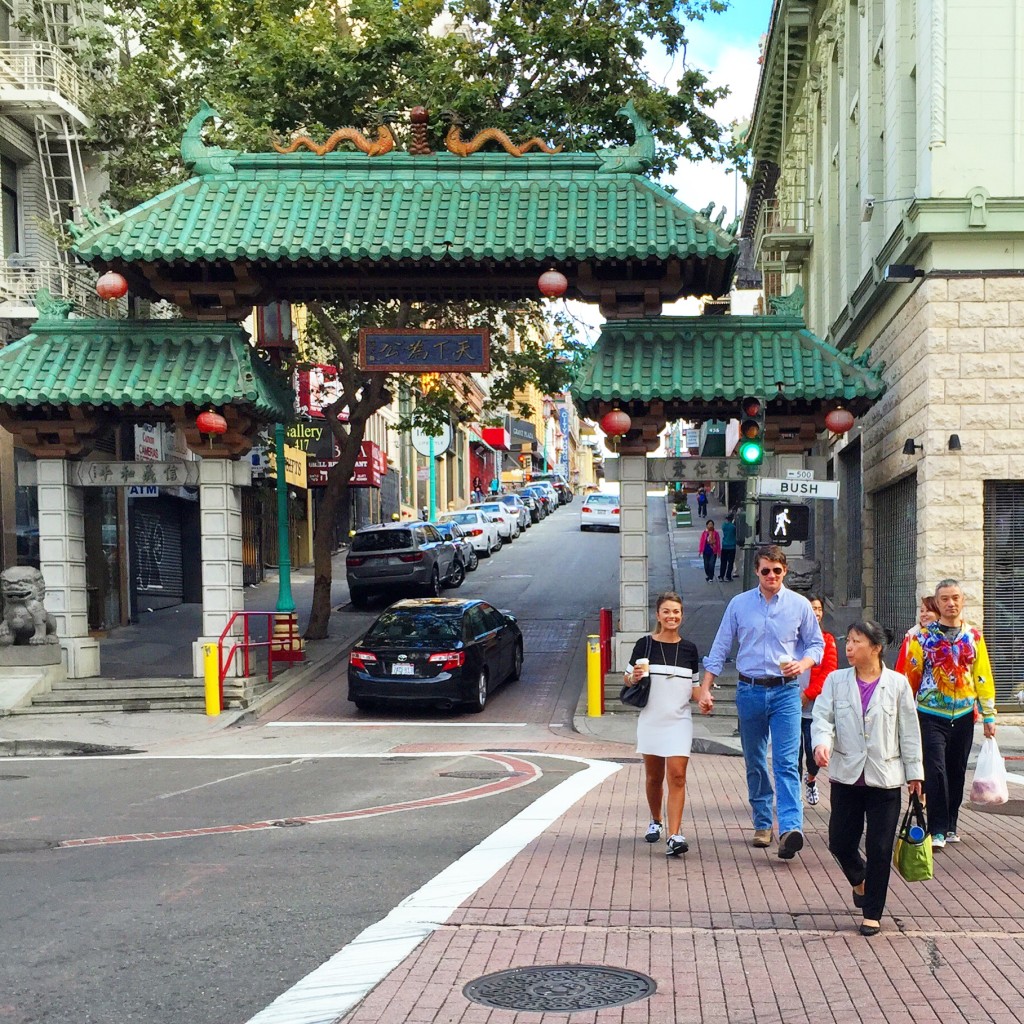 SHOP THIS LOOK:


click items to shop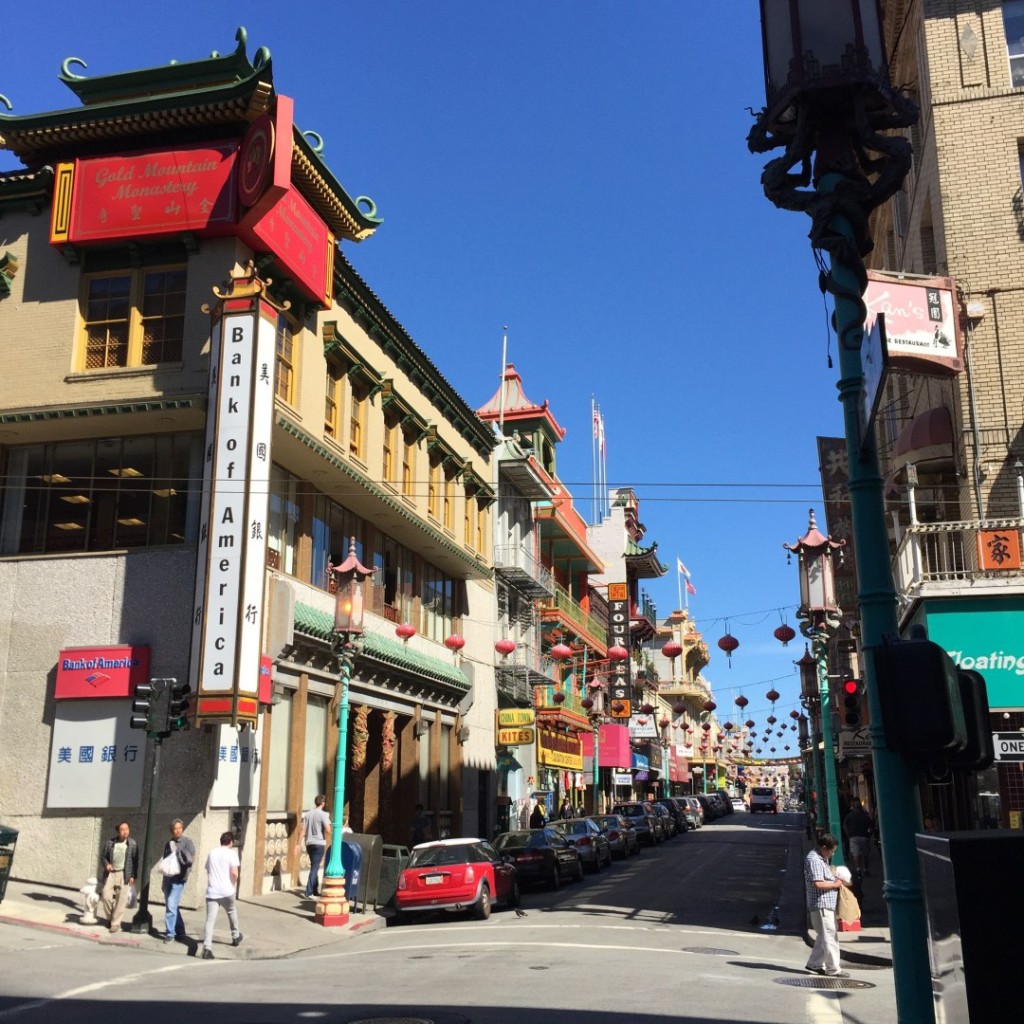 Kisses and healthy eating wishes,