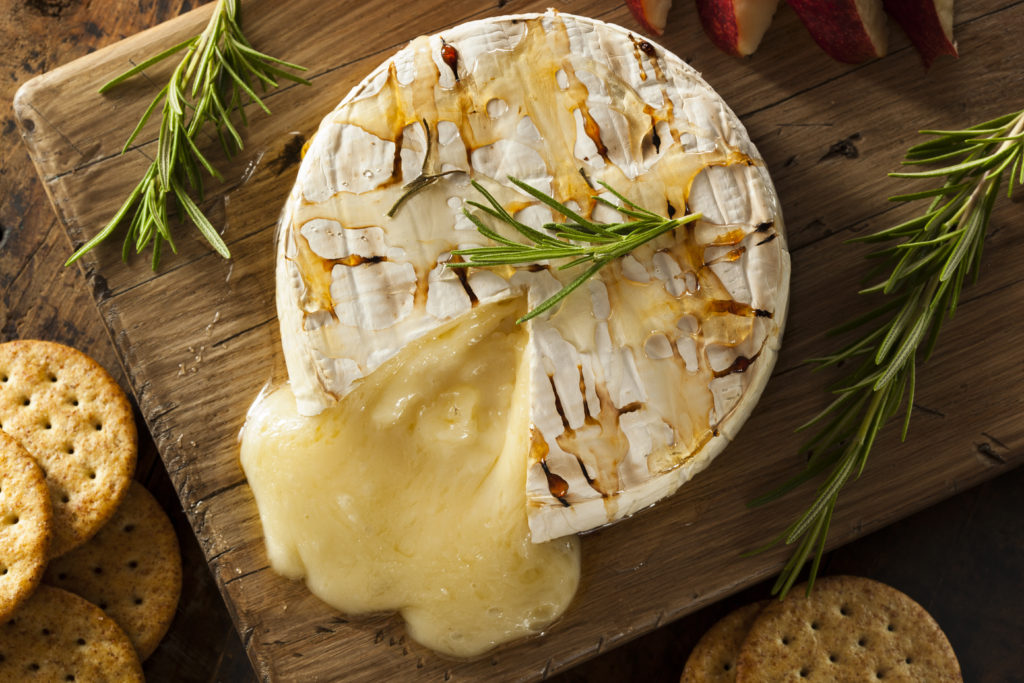 Brie is arguably one of my favorite cheeses in the world and baked brie is for sure in my top 5 favorite appetizers.  Today I am sharing the easiest and most decadent baked brie appetizer ever!
This ooey gooey appetizer will leave your guests thinking you've slaved in the kitchen all day!  Little will they know you threw this app together in less that 10 minutes!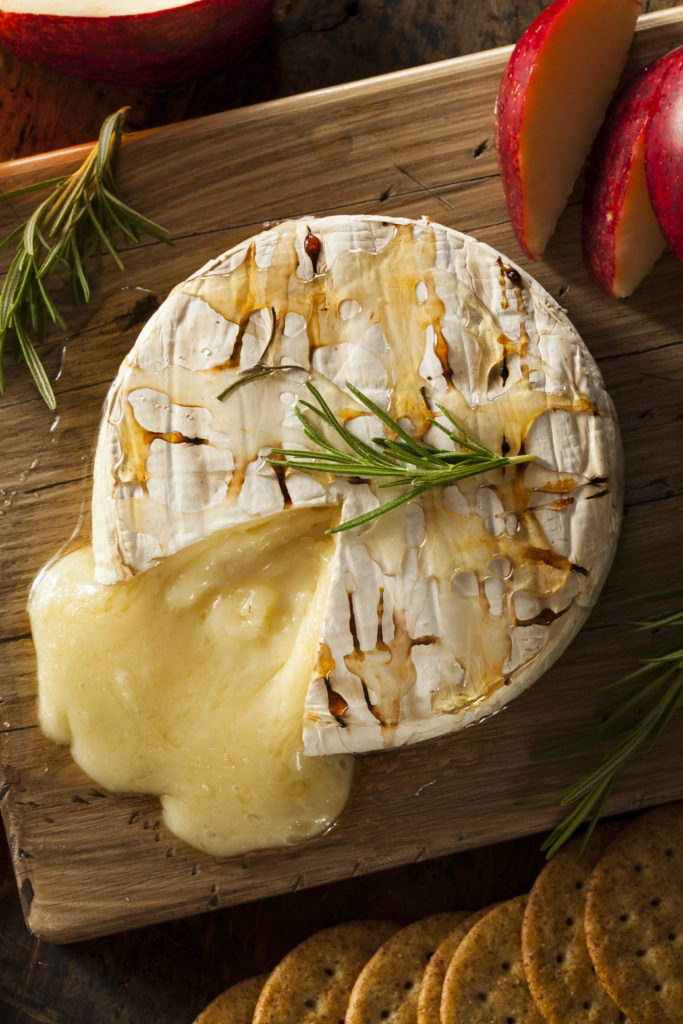 Ingredients:
1 wheel of brie cheese
3 tablespoons honey
4 sprigs fresh rosemary (optional)
Directions:
Preheat oven to 375.
Top brie with honey.
Bake for 5-7 minutes.
Transfer and top with rosemary.
Serve with apples and crackers.
Looking for more easy appetizers like this easy baked brie?  Check these out! Ricotta cheese dip, pulled pork sliders, spicy meatballs sliders and healthy kale and spinach dip.
Kisses and cheesy wishes,