"One of the most glorious messes in the world is the mess created in the living room Christmas Day." -Andy Rooney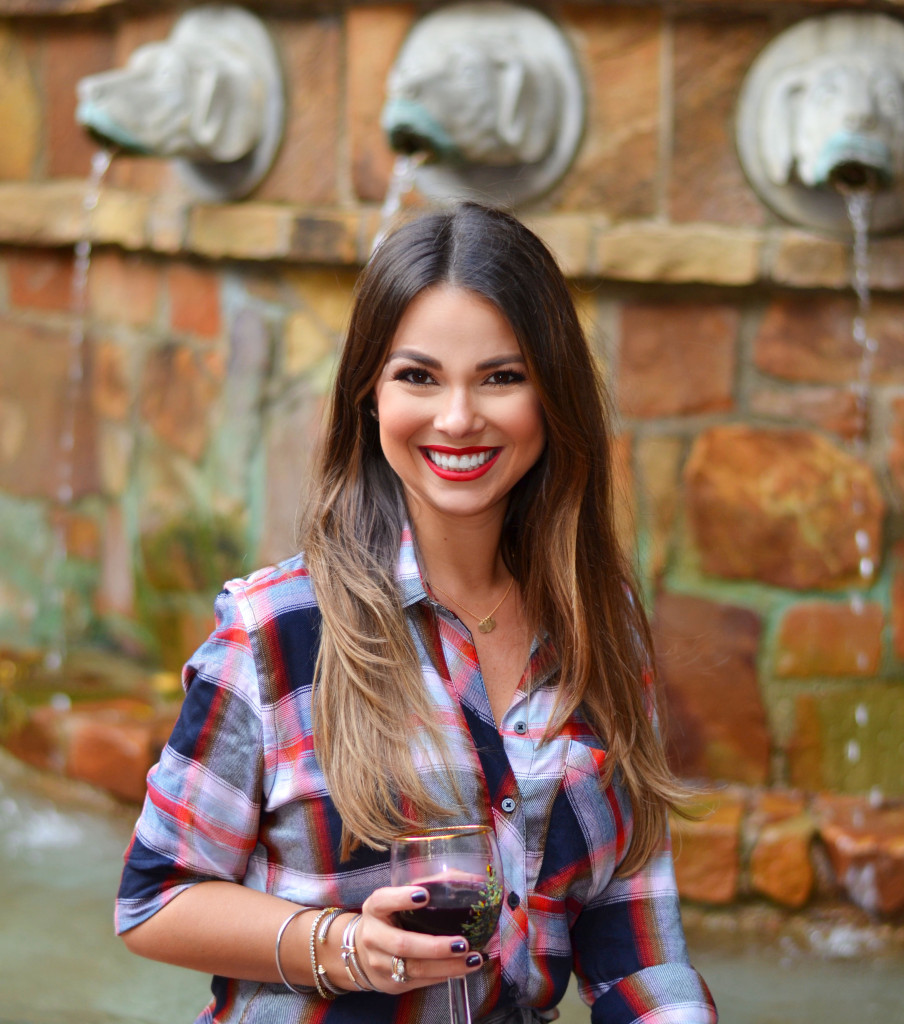 Christmas Day is all about spending time with loved ones and relaxing! If you plan on being down on the floor and playing with the little ones or even just maxin' and relaxin' on the couch watching Christmas movies all day you want to be comfy! To me, nothing says comfort like a cozy flannel and distressed stretch (I plan on eating lots on Christmas so stretch jeans are a must!) jeans. What else is comforting to me is my mom's amazing homemade caramelized onion and bacon quiche. That with some mimosas is the perfect post present opening breakfast.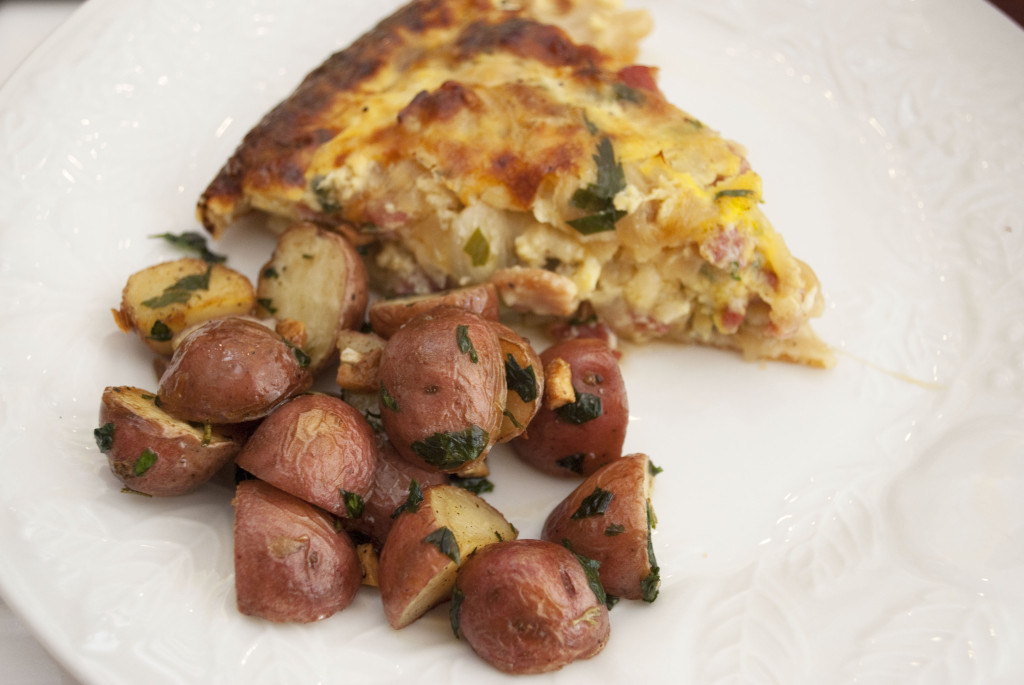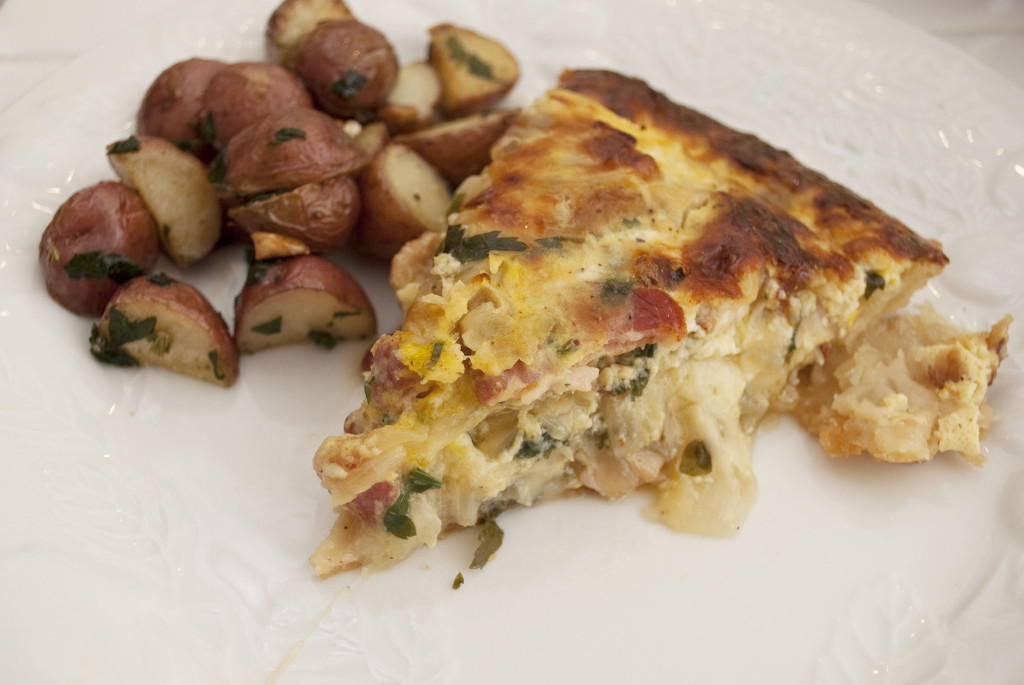 These are my top 5 favorite flannels right now and these Topshop stretch grey jeans are my favorite!
Caramelized Onion and Bacon Quiche
Ingredients:
1 pre-made frozen pie dough
6 ounces bacon, chopped
3 cups thinly sliced onion
2 teaspoons fresh thyme
1 teaspoon minced garlic
1/2 cup chopped flat leaf parsley
1/4 teaspoon nutmeg
S & P
1/2 cup heavy cream
5 large eggs
4 ounces grated Gruyere
Directions:
Preheat oven to 400 degrees F.
In a 9-inch pie pan, prepare the pie dough as directed and press the dough into pie tin
Bake for 10 minutes
Preheat the oven to 375 degrees F.
In saute pan over medium heat cook the bacon, stirring often, until most of the fat has rendered and the meat is crispy
Remove the bacon from the pan and drain on a paper towel lined plate
Add the onions to the pan and cook, stirring occasionally, until the onions are lightly caramelized
Add the mushrooms, thyme, and garlic to the pan and season with the S & P
Cook the onions and mushrooms, stirring occasionally, until most of the moisture has cooked out of the mushrooms and they are caramelized
Remove the pan from the heat and allow the onions and mushrooms to cool for 10 minutes before placing in the reserved pie tin with the cooked bacon
In a medium mixing bowl, combine the heavy cream and eggs and whisk until frothy
Pour the cream mixture over the onion, mushroom and bacon mixture, and sprinkle the cheese over top Place the pie tin on a sheet pan and place in the oven
Bake until golden brown, and the custard has set, 35 to 40 minutes
Be sure to rotate the sheet pan after 15 to 20 minutes to ensure even browning


click item to shop
SHOP THE POST:
Grey skinny jeans: Nordstrom
Featured flannel: Gap
Green and blue flannel: Loft
Red and blue flannel: Nordstrom
Black and blue flannel: Express
Flannel poncho: ASOS
Peep toe booties (similar): Macy's
Wine glass: Macy's
David Yurman 1: Neiman Marcus
David Yurman 2: Neiman Marcus
David Yurman 3: Neiman Marcus
Michele watch: Nordstrom
Michel watch (band): Nordstrom
Red lip stain: Sephora
Spode apron: Target
Spode oven mitt: Target
Red pan: Target