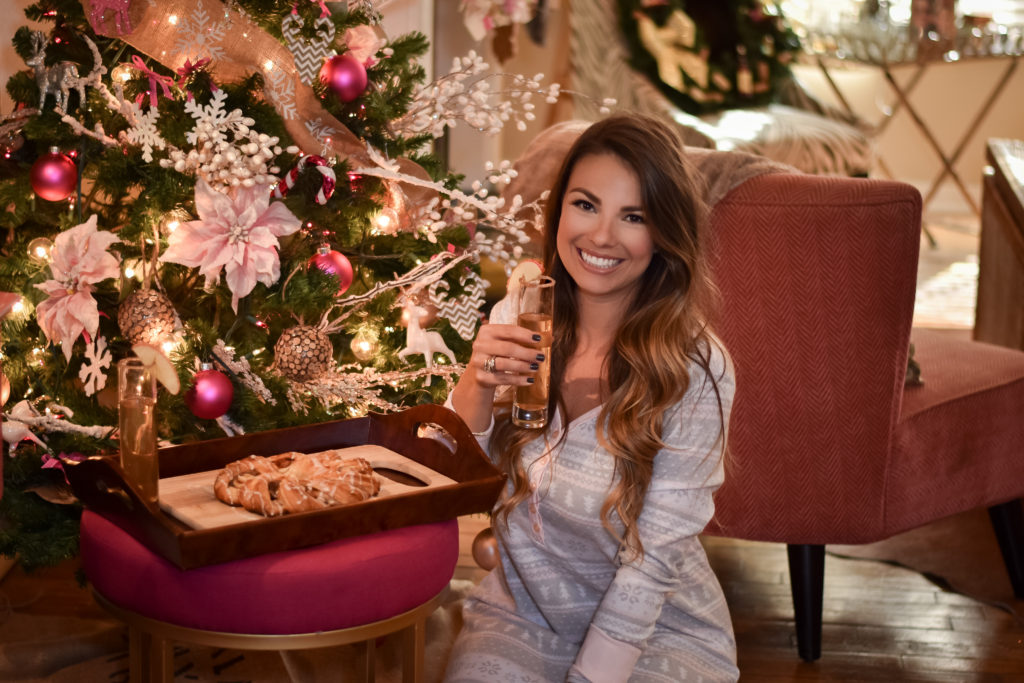 Christmas is the most magical day of the year! Every year my mom and I make a wonderful and festive breakfast and today I am sharing some of our favorite recipes- cinnamon roll wreath, apple cider mimosas and teddy bear Christmas hot cocoa! Keep reading for details and recipes and also for adorable Christmas pajamas for the whole family!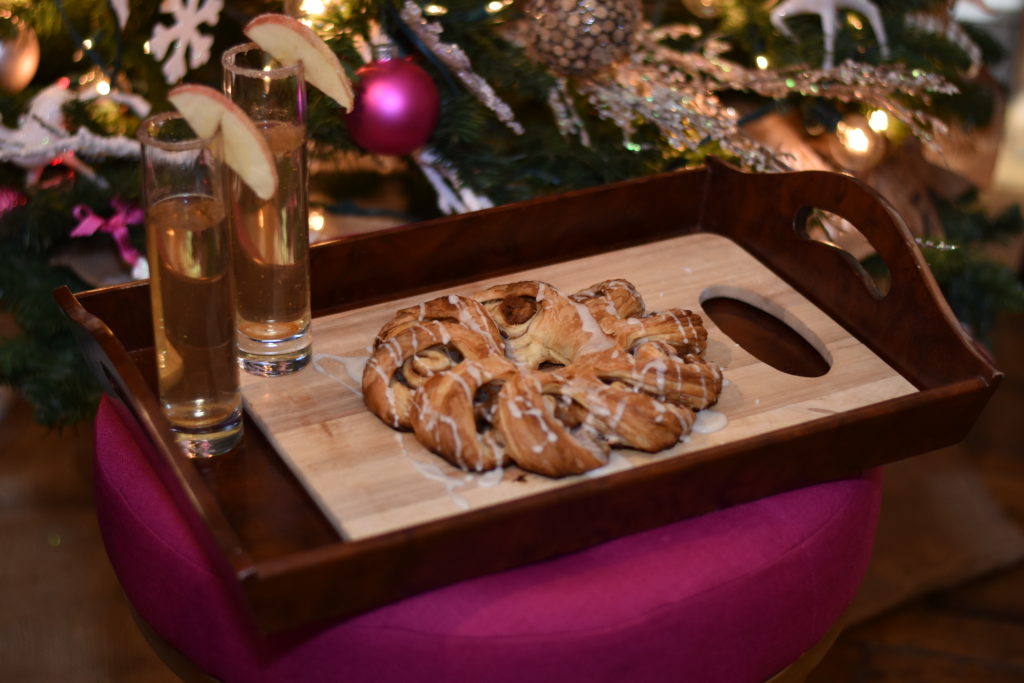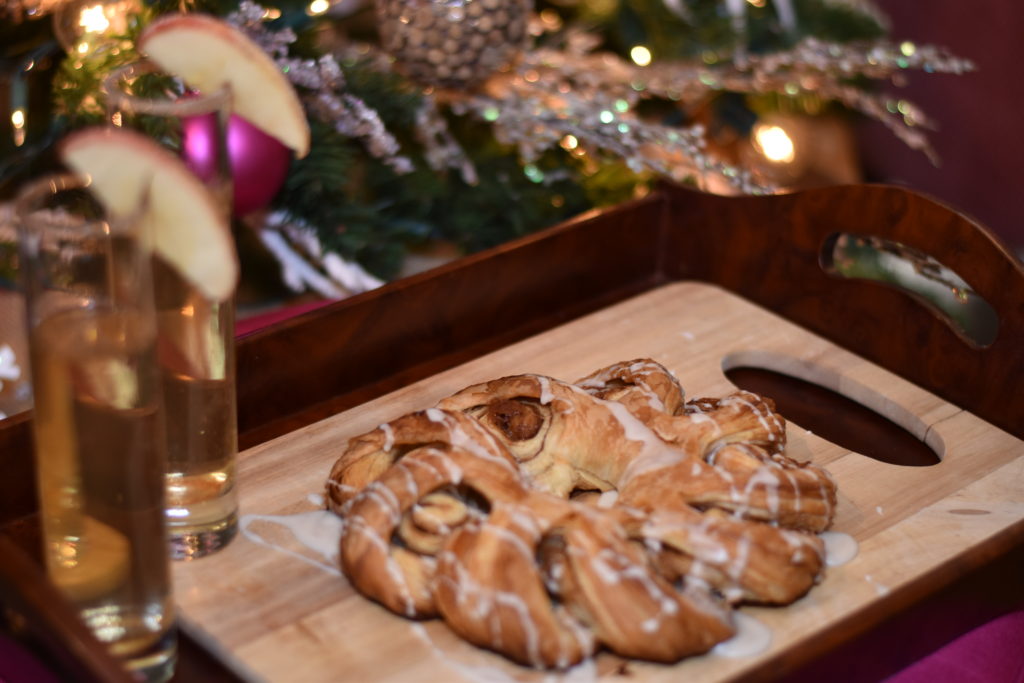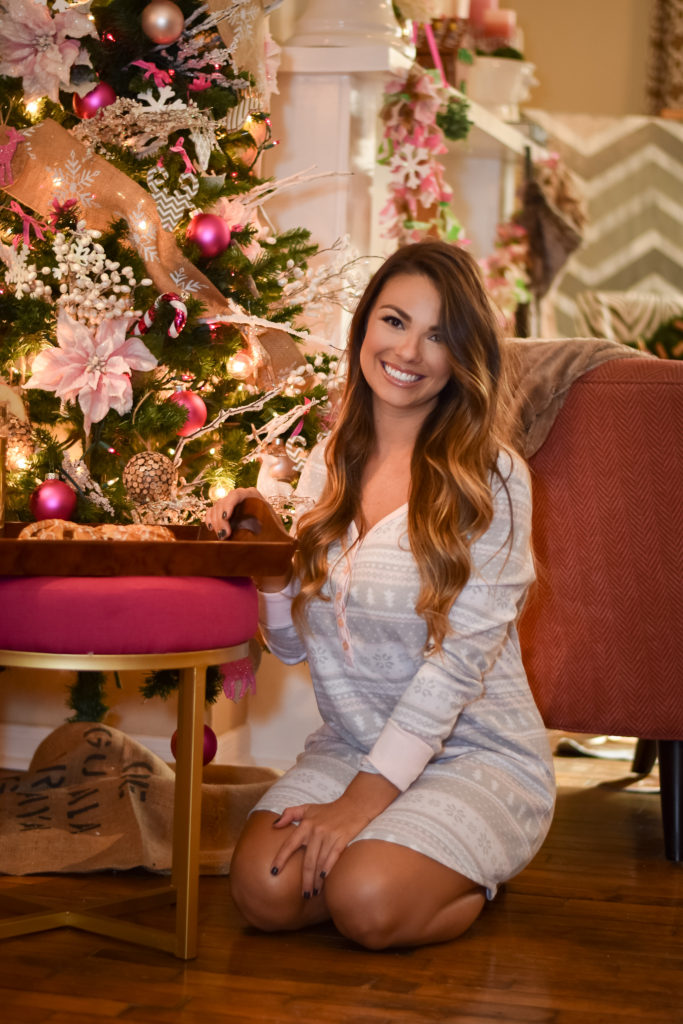 Cinnamon Roll Wreath
Ingredients:
2 cans of remade cinnamon rolls
1/2 cup powdered sugar
3 tablespoons milk
½ teaspoon vanilla or almond extract
Directions:
Heat oven to 375°F. Separate dough and place slices slightly overlapping in a wreath shape on ungreased large baking sheet.
Bake for 12 to 14 minutes or until golden brown.
Meanwhile, in a small mixing bowl mix powdered sugar, extract and milk to make a glaze.
Remove wreath from cookie sheet and place on serving plate drizzle with glaze and serve.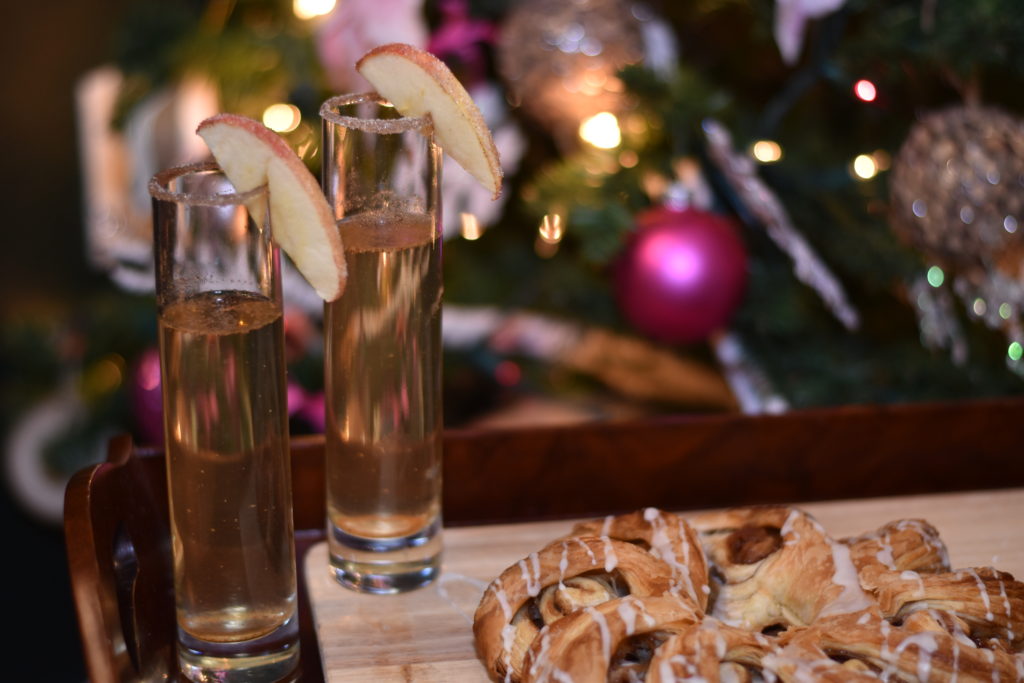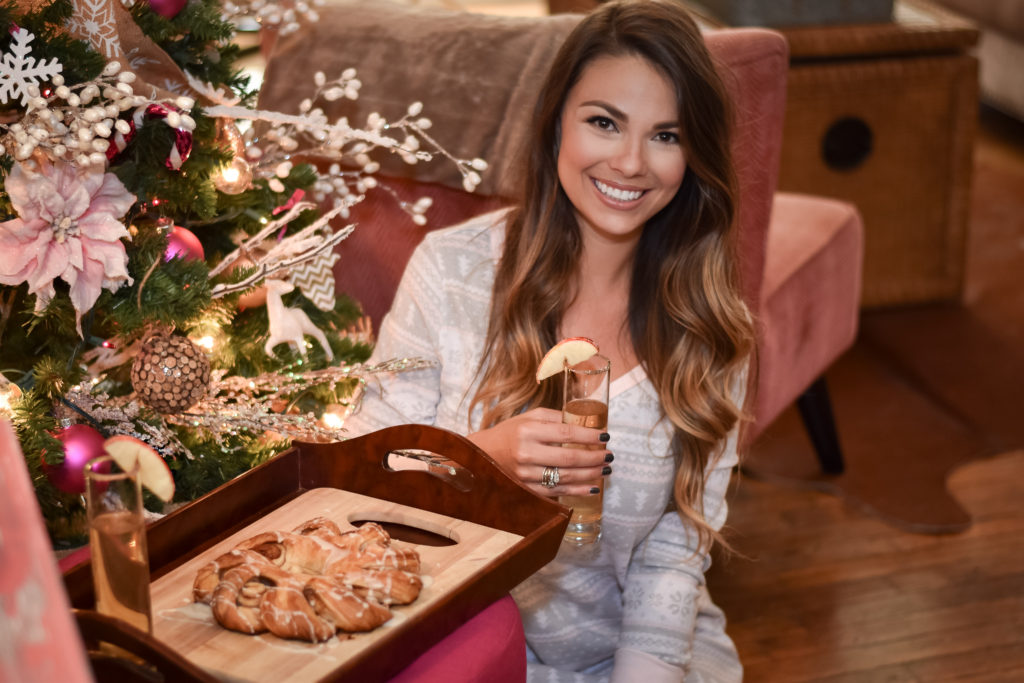 Apple Cider Mimosas
Ingredients:
Apple Cider
Champagne
1 tablespoon agave nectar
1 tablespoon sugar
1/2 tablespoon cinnamon
apple slices for garnish
Directions:
Squeeze agave onto a small plate.
On a second small plate mix cinnamon and sugar.
Dip glasses into agave then the cinnamon sugar mixture and refrigerate for at least 15 minutes upside down on a plate.
Meanwhile, dip the skin of the apple slices into the agave then in the sugar mix.
Fill glasses half way with cider and top with champagne.
Garnish with apple slice.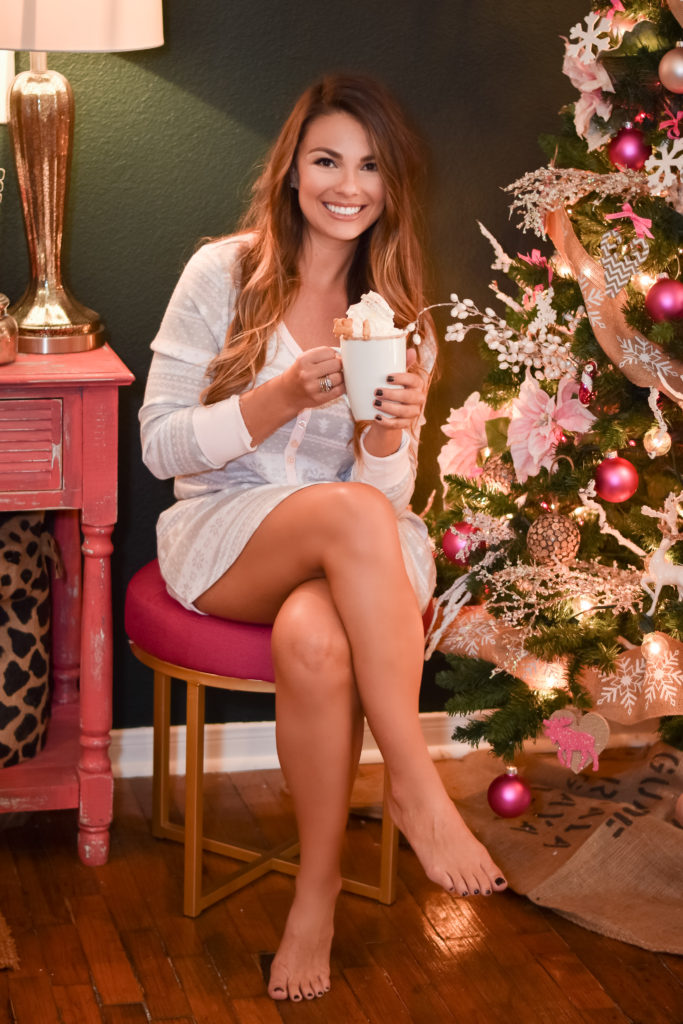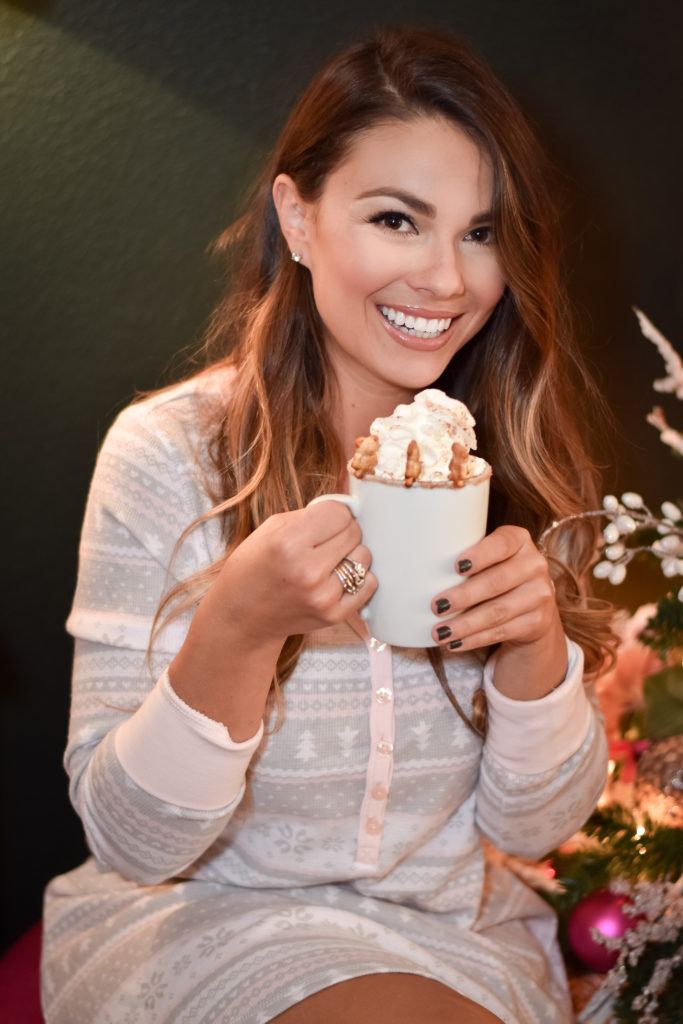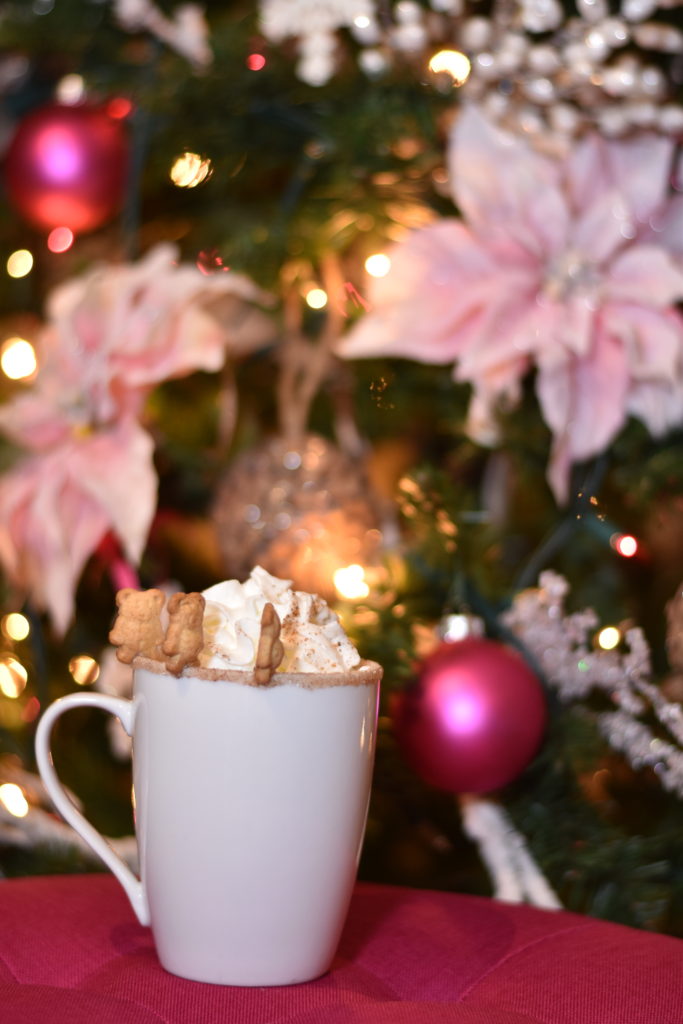 Teddy Bear Christmas Hot Cocoa
Ingredients:
¼ cup unsweetened cocoa powder
½ cup granulated sugar
⅓ cup hot water
⅛ tsp salt
4 cups milk
1 teaspoon vanilla extract
whipped cream
Teddy Grams
Cinnamon for garnish
Directions:
Combine the cocoa, sugar, water, and salt in a medium saucepan.
Over medium heat, stir constantly until the mixture boils.
Lower heat and stir constantly for 1 minute.
Stir in the milk and vanilla.
Top with whipped cream, Teddy Grams and cinnamon.
Serve immediately.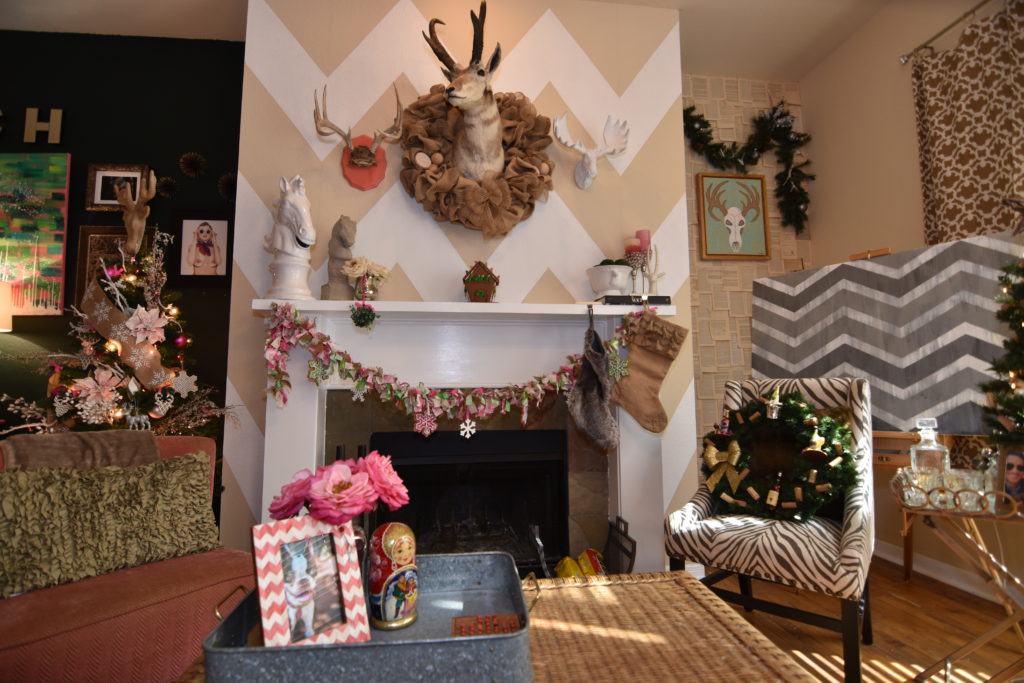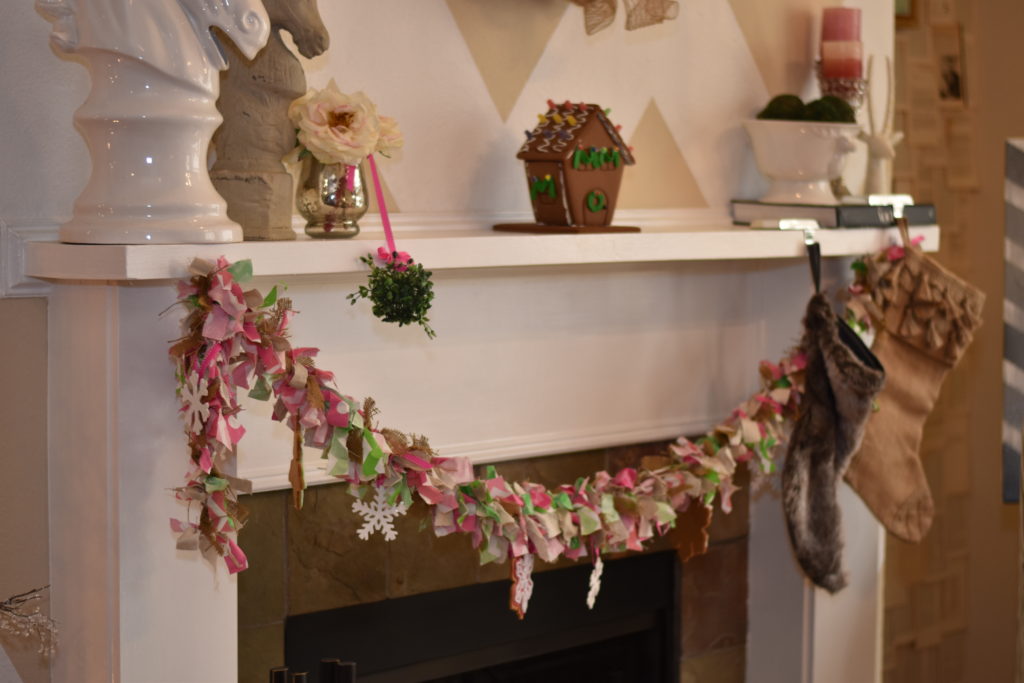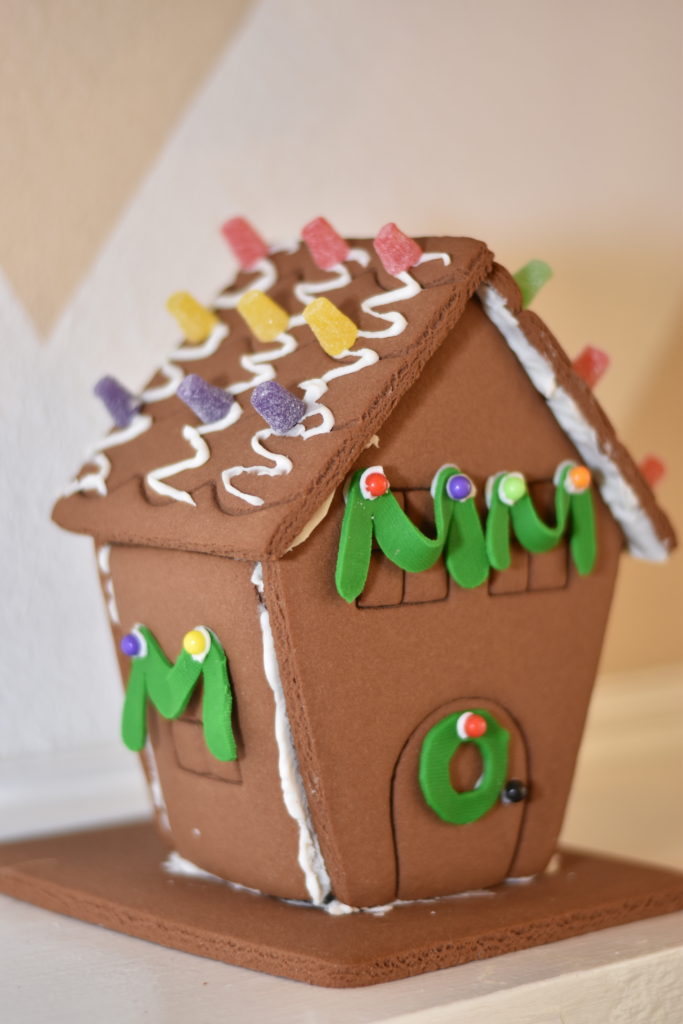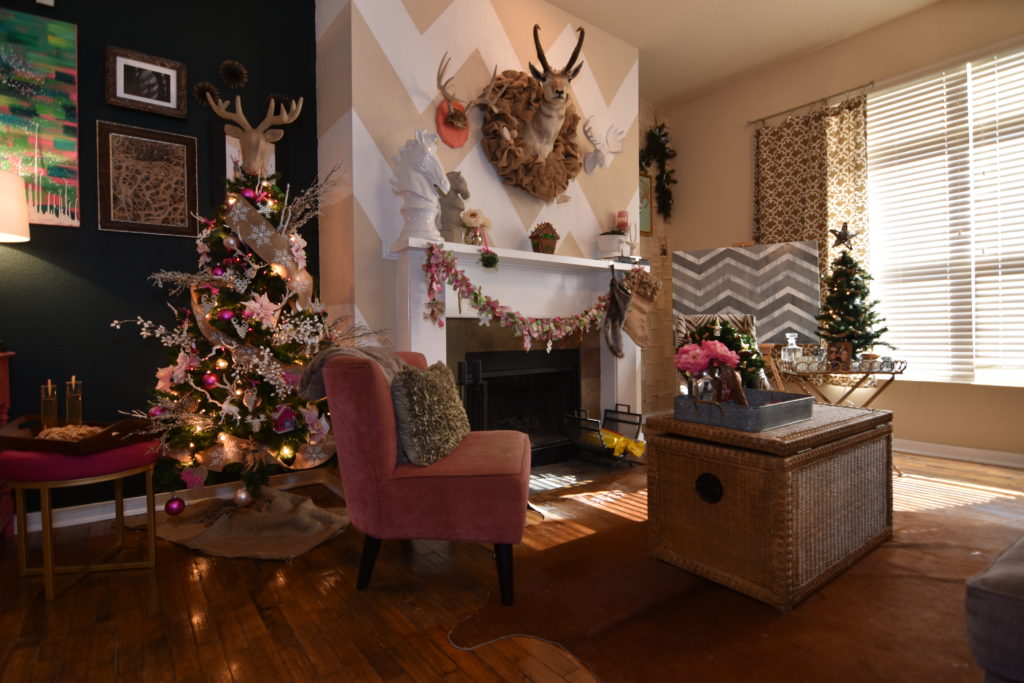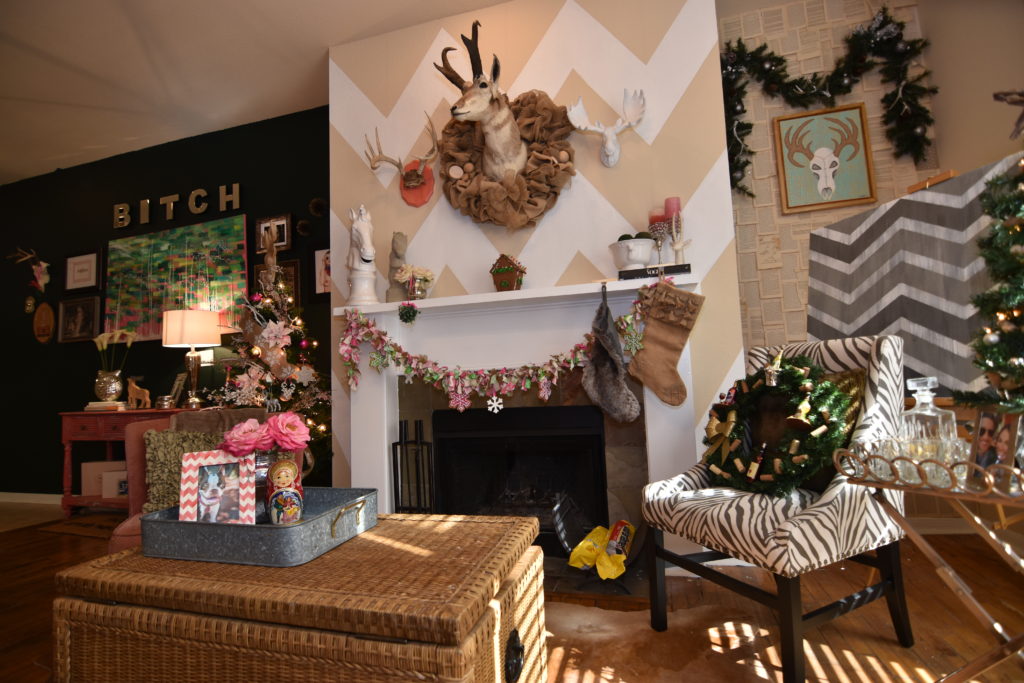 Christmas PJs:


Be Festive:


Kisses and Christmas wishes,