"When witches so ridding and black cats are seen, the moon laughs and whispers ' 'tis near Halloween.'"-Unknown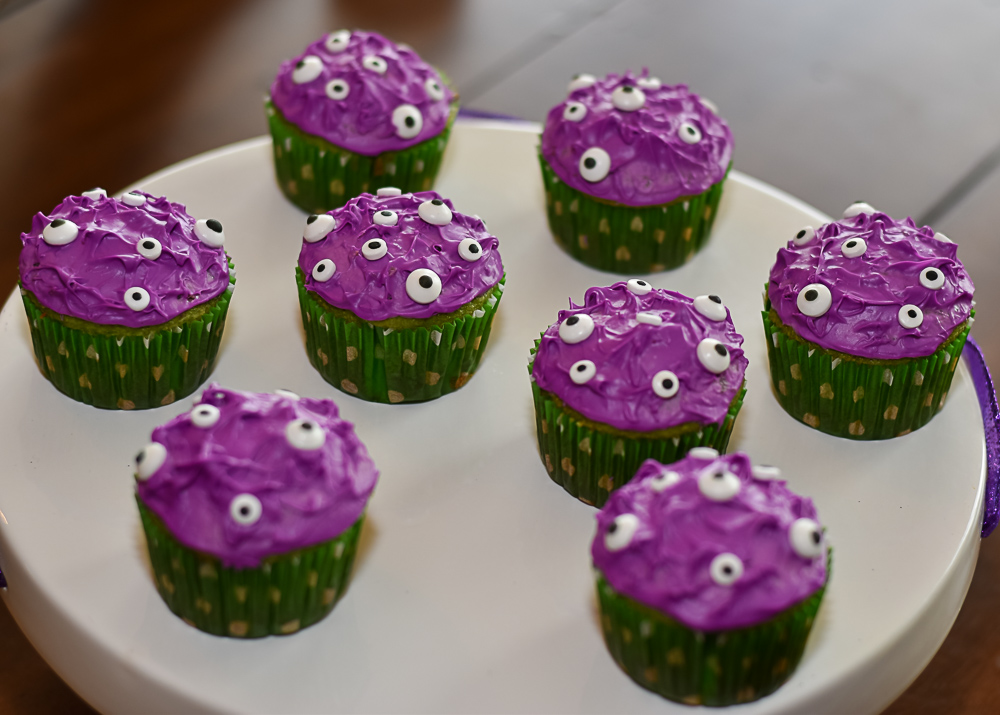 Halloween is just around the corner, and as promised, I've been sharing Halloween recipes this month. Today I am sharing easy monster key lime pie cupcakes. This Halloween recipe is perfect for adults and kids alike! Stay tuned for more Halloween recipes later this month.

Key Lime Pie Monster Cup Cakes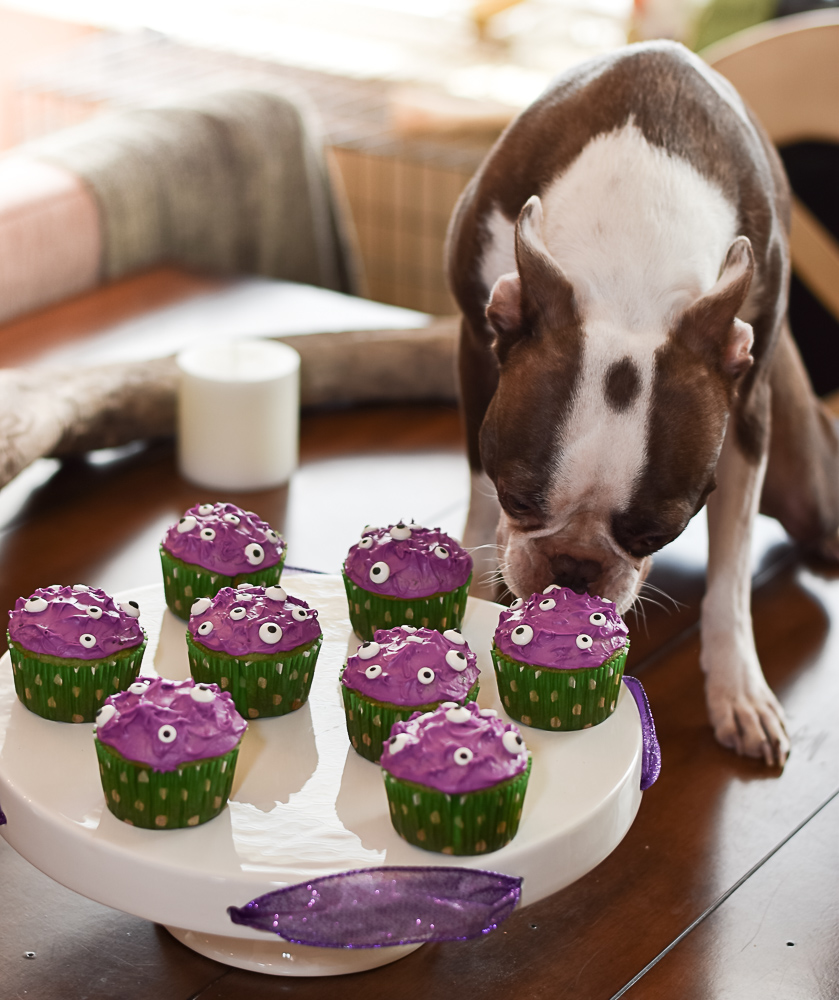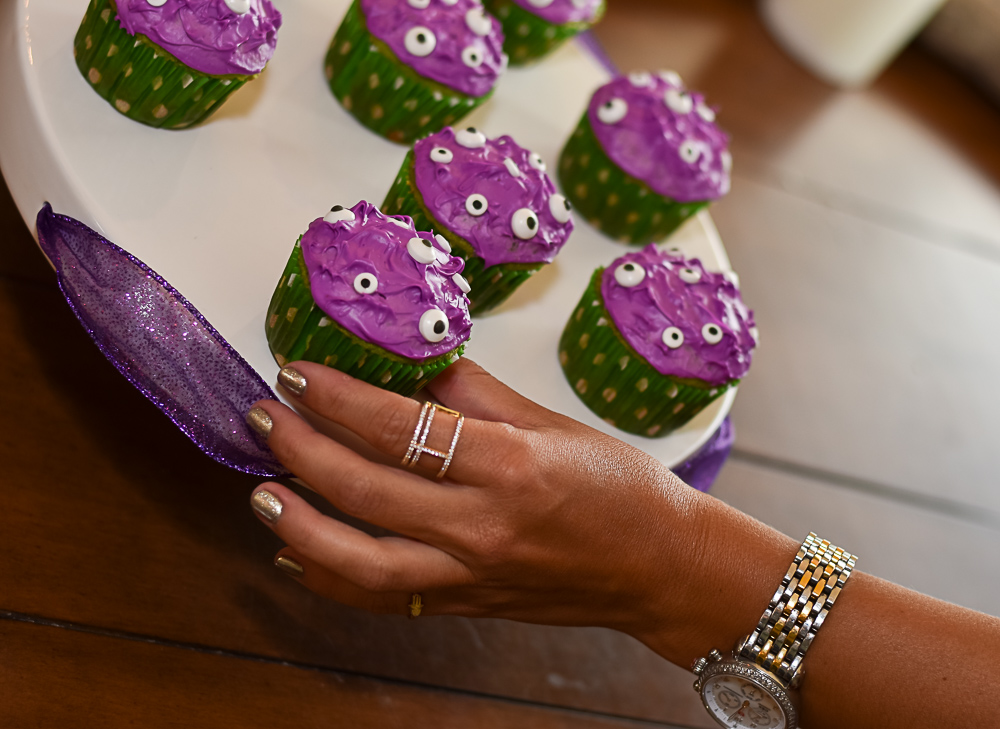 Cupcake Ingredients
1 box lemon cake mix
1 box lime-flavored Jell-o
3/4 cup water
1/3 cup Key lime juice
1/3 cup vegetable oil
3 eggs
3 drops green food color
Frosting Ingredients
1 package 8 oz cream cheese, softened
1/4 cup butter, softened
1 teaspoon vanilla
3 1/2 cups powdered sugar
6 drops purple food coloring
Directions
Pre heat oven to 350°F.
Place paper baking cup in each of 24 regular size muffin cups.
In large mixing bowl, beat cupcake ingredients with electric mixer until fully incorporated.
Divide batter evenly among muffin cups, filling each about two-thirds full.
Bake 20 to 25 minutes or until toothpick inserted in center comes out clean.
Allow to cool completely.
Meanwhile, in large mixing bowl, beat cream cheese and butter on medium speed until fluffy.
Next, add vanilla and 3 1/2 cups powdered sugar. Beat until mixed.
Frost cupcakes and top with candied eyes.

Kisses and spooky wishes,