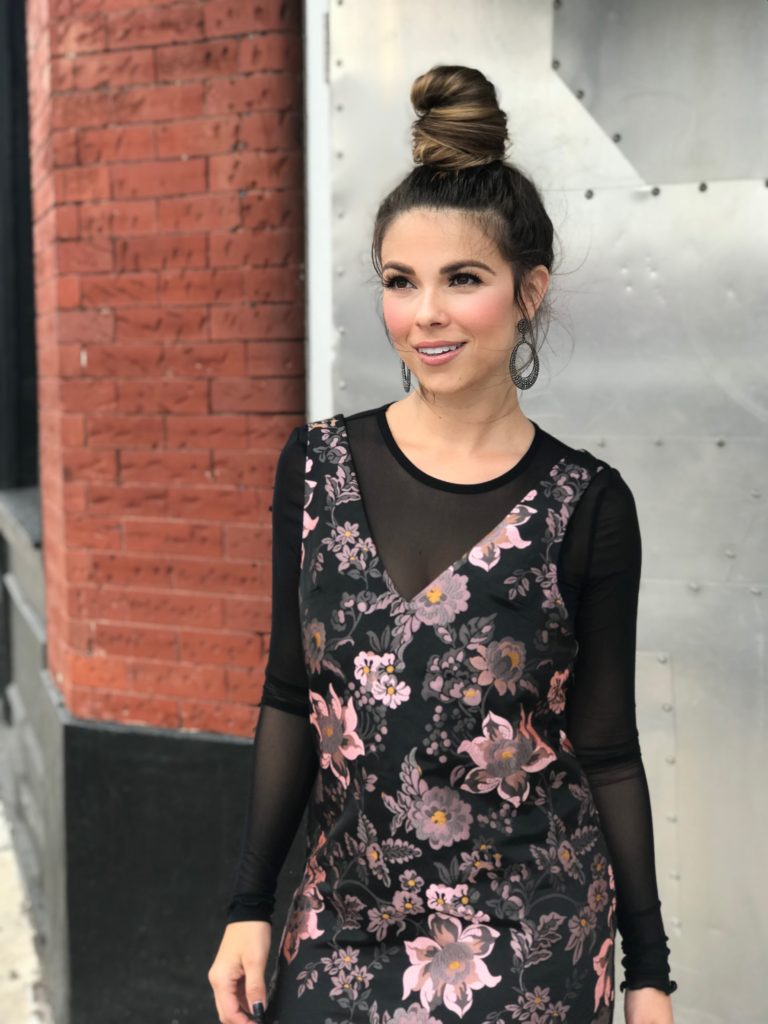 Good morning friends! Raise your hand if you have like 400 Holiday parties to go to tis Christmas season.  So I'm assuming that means you're on the hunt for Holiday party dresses.  Look no further!  Today I am sharing this adorable holiday party dress plus holiday party dresses for every budget!

I paired this metallic and floral dress with a sheer top (under $30), metallic heels, statement earrings (similar here) and an embellished bag (under $65).

Holiday Party Dresses Under $50

Holiday Party Dresses Under $100

Holiday Party Dresses Under $200

Stay tuned for even more holiday content here on the blog and also on my social channels!  I will be posting more Christmas party attire, Christmas recipes, Christmas gift guides for all your loved ones and even New Years Eve looks!
Kisses and Holiday wishes,