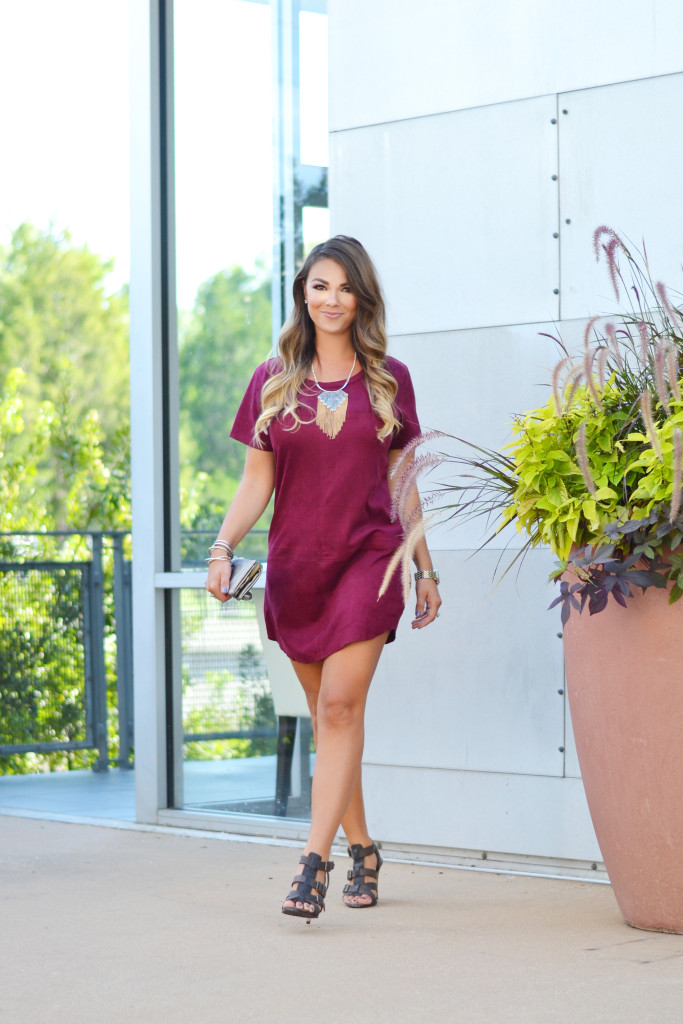 Depending on where you live, even though its October its still HOT out, which causes quite the fashion dilemma. Its in the high 90's out, but its fall- what to wear?!
I found this adorable marsala (the color of the year by the way) suede dress from Movida Boutique in Mockingbird Station. This dress is perfect for these hot fall days. Its short with short sleeves so you can stay cool, but the material and color make it look fall-ish.
Movida will give you 20% off this dress (they have it in adorable other colors too) if you mention my name. This offer applies to in store and call in purchases. I mean its Friday night, you just got paid… what better way to spend that check than on 20% off suede!?
I paired this suede number with a clutch and necklace also found at Movida and my favorite pair of Manolos. The featured Manolos are sold out but I found an amazing and similar pair.
Kisses and weekend wishes,