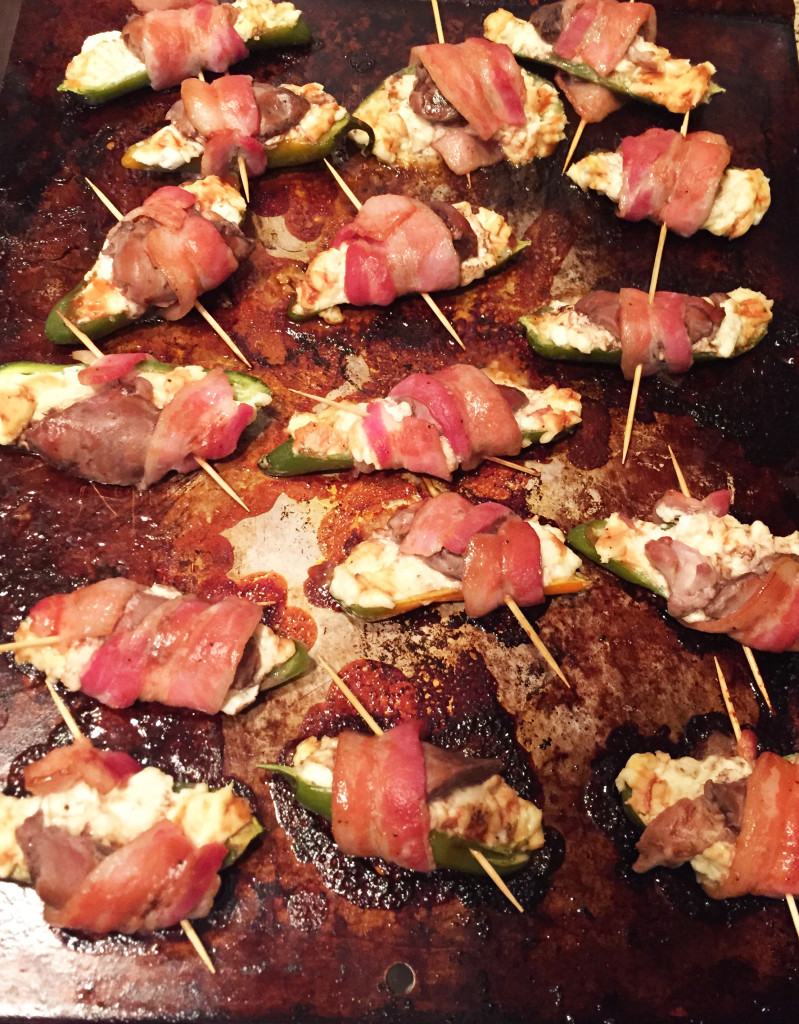 It's hunting season, which means your man will be coming home after long weekends with the boys with (hopefully) mass amounts of both delicious and interesting meats. Cooking with new ingredients can be exciting but also scary sometimes. Keep reading for a fool proof recipe incorporating your boo's game.
Ingredients
toothpicks
8-oz package of cream cheese, softened
½ cup mozzarella
Garlic salt
Jalapeños cut halved lengthwise and seeded (I like fresh but pickled works too)
Package of bacon
BBQ sauce
Can of Coke or Dr. Pepper
Directions
Heat oven to 375°F
Line cookie sheet with foil
In small mixing bowl, mix cream cheese, mozzarella and garlic salt. Spoon mixture evenly into jalapeño halves
Cut each bacon slice in half
Spoon in cream cheese mixture into the jalapeño half and top with dove
Wrap 1 piece of bacon around each stuffed jalapeño
Secure with a toothpick and place on cookie sheet
In a bowl combine BBQ sauce and soda- the consistency should be like maple syrup
Lightly brush with the BBQ soda mixture
Bake for 30 minutes
Serve warm with ranch dressing
This recipe is for dove but can be made with any protein your honey brings home.
Dove 375° for 30 min
Quail 400° for 15 min
Pheasant 350° for 45 min
Venison 350° for 20 min
Or if your hunting is indoors and your prey can be found in the frozen section…
Chicken can be cooked at 400° for 25 min
Kisses and spicy wishes,