"A girl should be two things… classy and fabulous." -Coco Chanel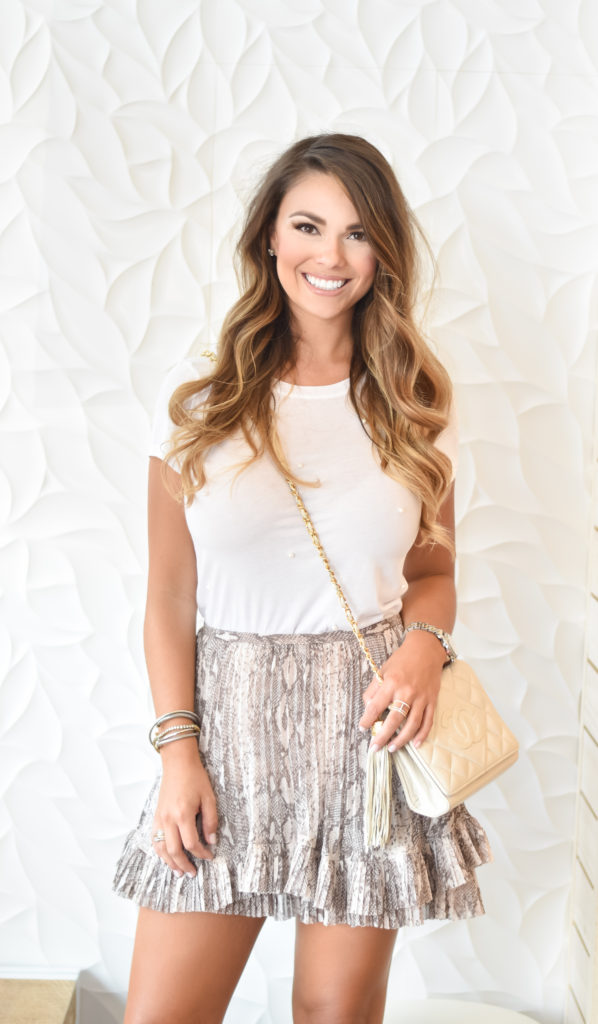 I am a color girl but every now and then I like to switch things up and go neutral with my look. Today's look is all about rockin' neutral colors with a pop of fun pattern.


Not only is this skirt so flirty and girlie, it's also ON SALE! I paired this Banana Republic skirt with a basic white T I hand stitched pearls on, simple nude pumps and a class Chanel bag (similar here and here). The snake skin patter on the skirt keeps things fun and young even though the look is done completely in beige.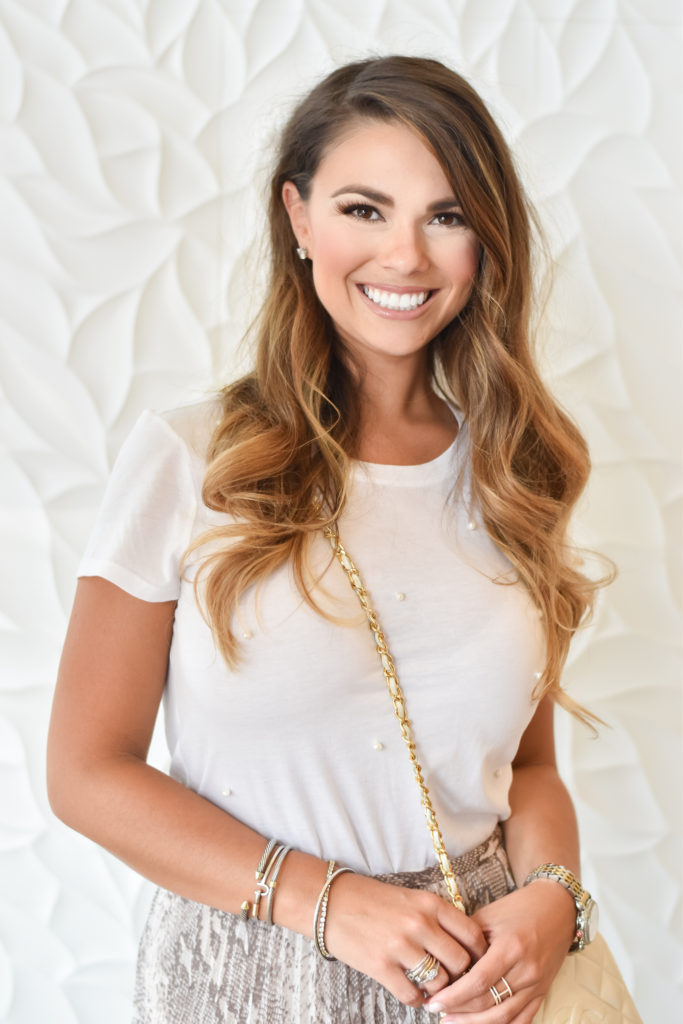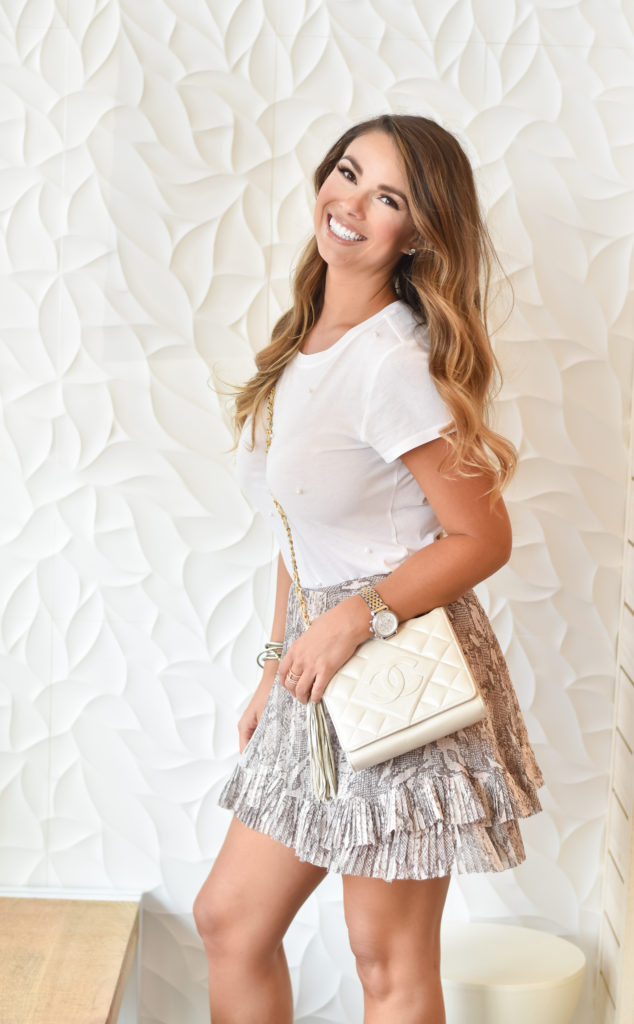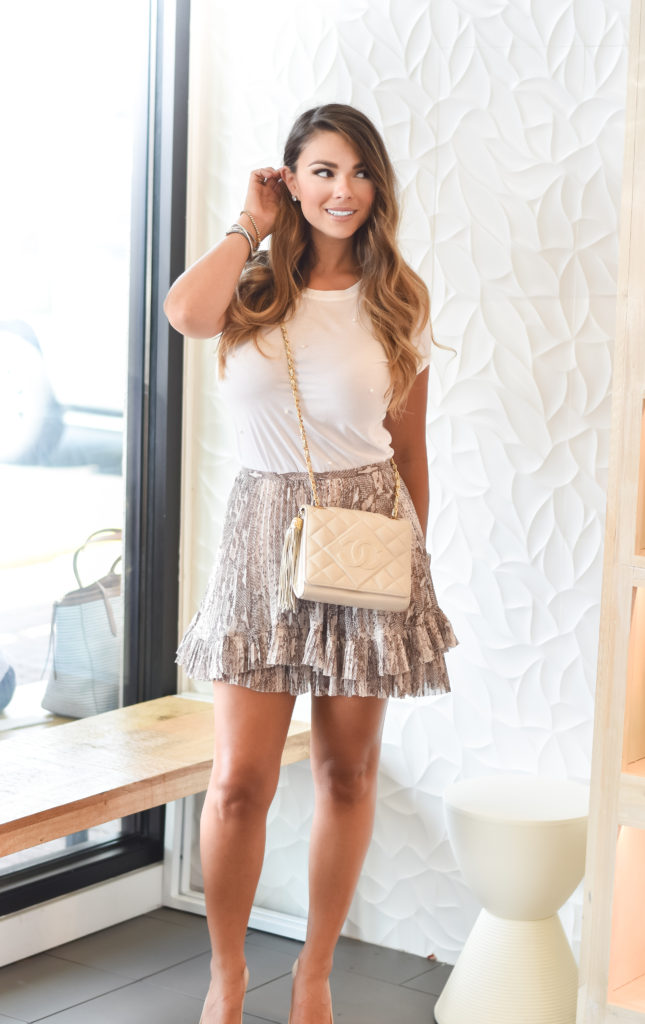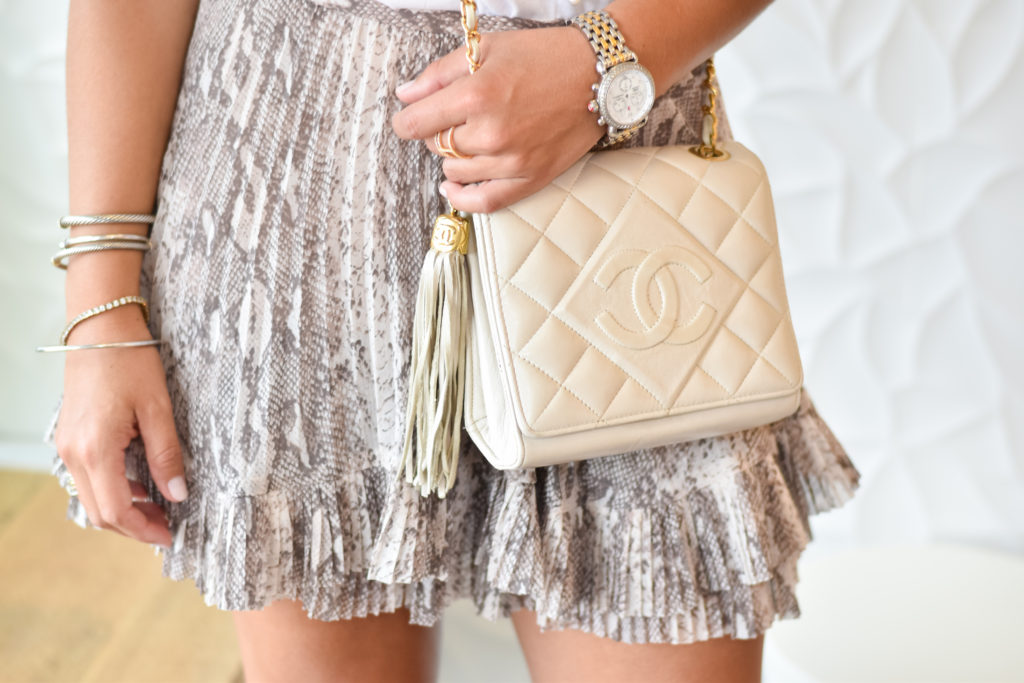 SHOP THE POST
skirt: Banana Republic | white tee: Loft | nude pumps: Nordstrom | similar Chanel bag: Bella Bag | similar Chanel bag: Bag Borrow or Steal | gold ring: Nordstrom | Michele band: Nordstrom | David Yurman bracelet: Neiman Marcus | David Yurman bracelet: Neiman Marcus | David Yurman bracelet: Neiman Marcus | finger nail polish Essie in "Marshmellow": Nordstrom | toe nail polish Essie in "She Said Yes": Norstrom" target="_blank">Accessory Concierge | Michele watch: Nordstrom | Michele band: Nordstrom | David Yurman bracelet: Neiman Marcus | David Yurman bracelet: Neiman Marcus | David Yurman bracelet: Neiman Marcus | finger nail polish Essie in "Marshmellow": Nordstrom | toe nail polish Essie in "She Said Yes": Norstrom
Kisses and beige wishes,