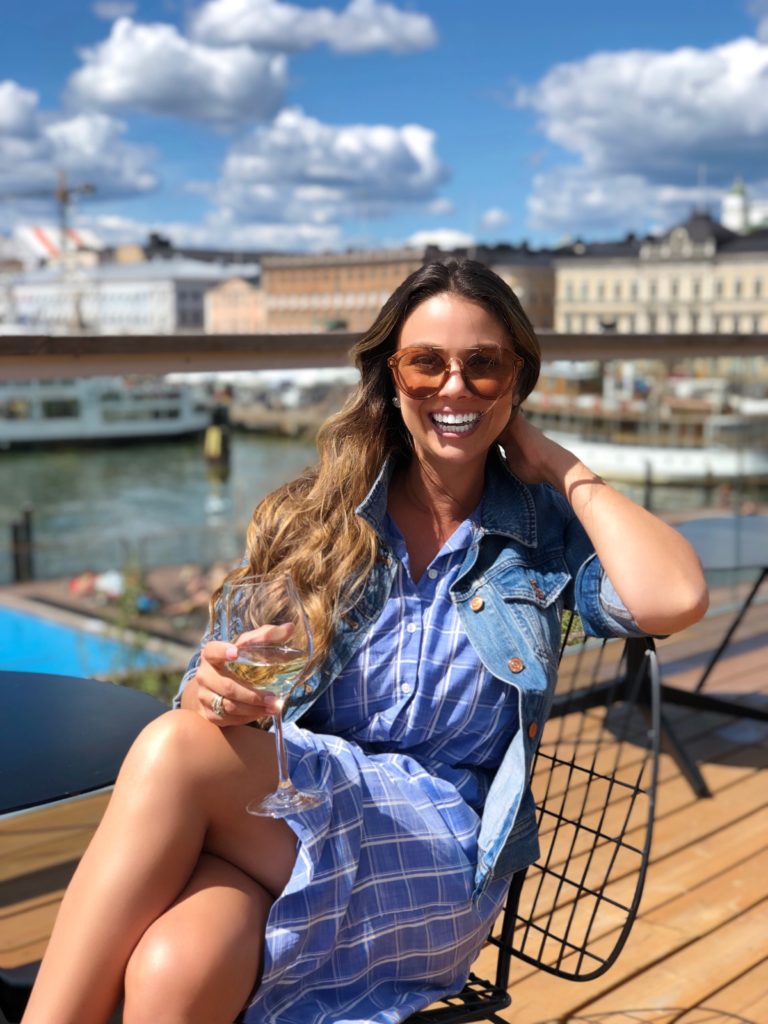 Happy Wednesday my friends! Today I am sharing all the details from our stay in Helsinki, Finland with Hotel Katajanokka!  Enjoy!
After a quick ferry ride on Tallink Cruise Line from Tallinn, we arrive arrived in Helsinki. I highly recommend taking the ferry over flying. It was quick, so enjoyable and much easier than flying.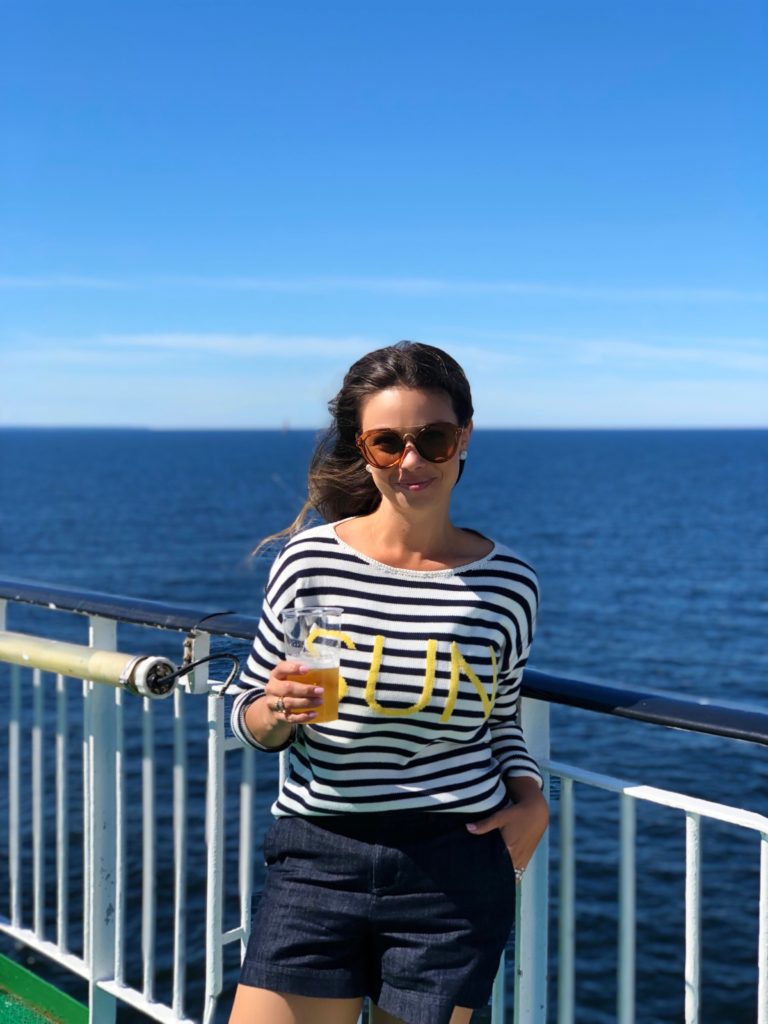 shop the look:

After a short cab ride we arrived at Hotel Katajanokka. Hotel Katajanokka is a modern Hotel with a long and colorful history! Originally opened as the Helsinki County Prison, the building dates back to 1837 and remained a prison until 2002. Following extensive renovations, the prison was reborn into a modern, highclass hotel 5 years later. Protected by the Finnish National Board of Antiquities, the main hallway, exterior shell and surrounding red brick walls remain today to remind visitors of the numerous, and often tragic, stories of the hotel's past. In 2017 Hotel Katajanokka went through another renovation making the venue a modern lifestyle hotel featuring luxurious and upscale accommodations in unique and historic surroundings. Inside the red brick prison walls you will find a serene comfort, stylish design, a hint of Nordic luxury and five star service!
We checked into our beautiful room shocked it was once a prison cell and were off to explore Helsinki, Finland's southern capital.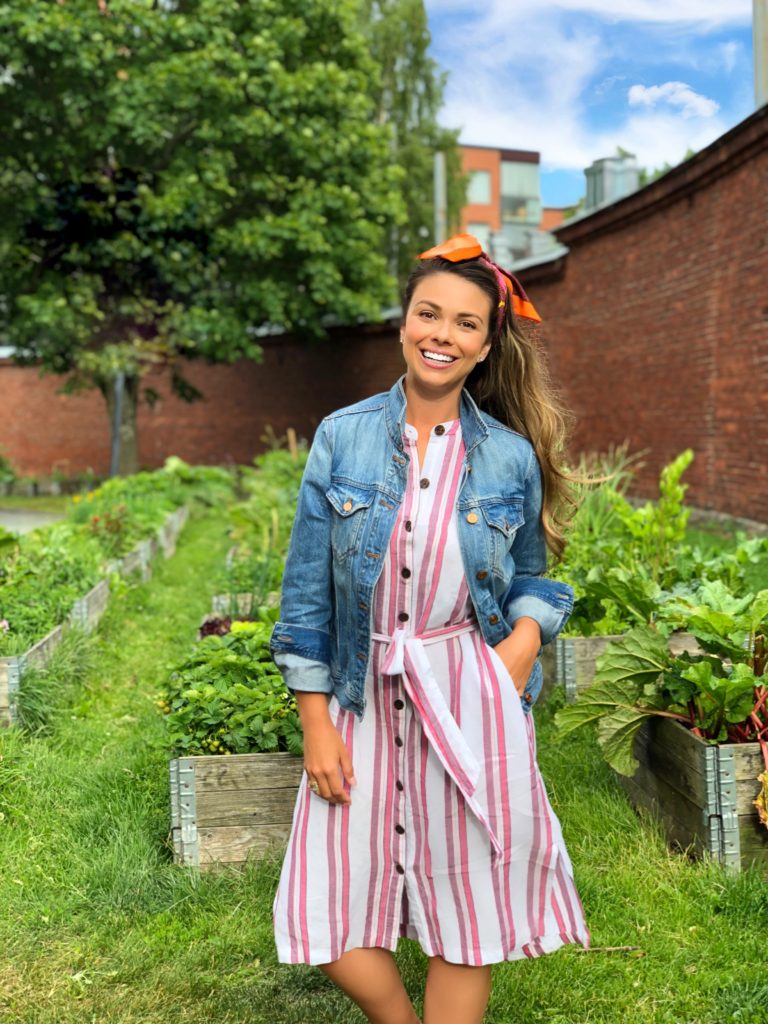 shop the look: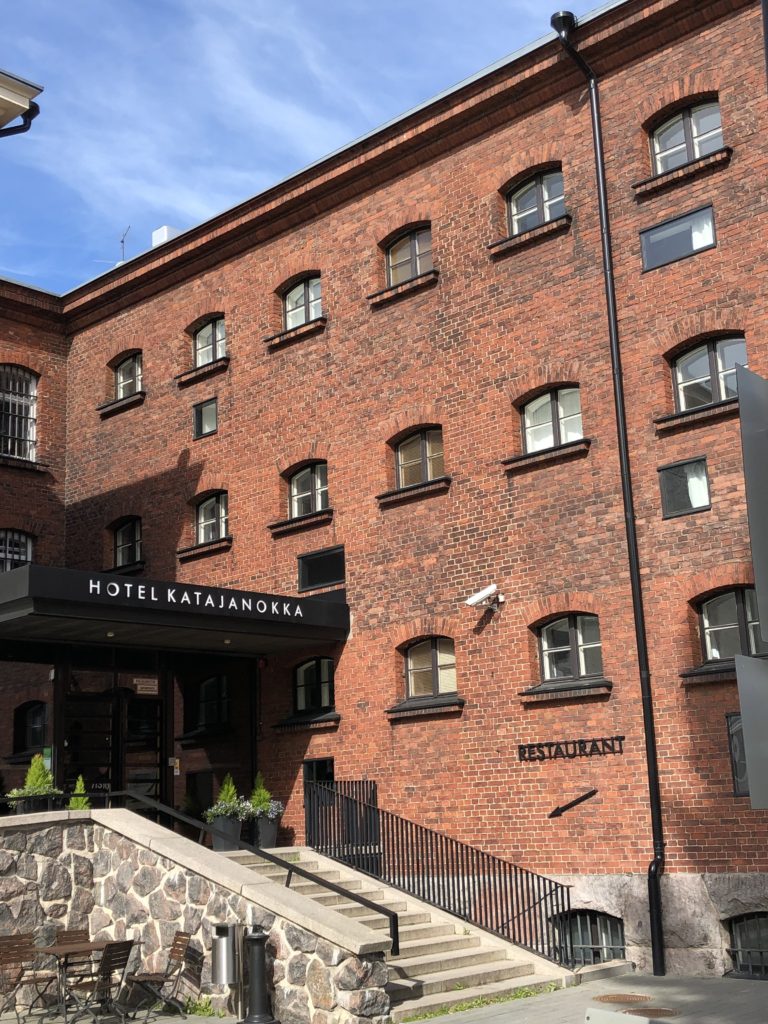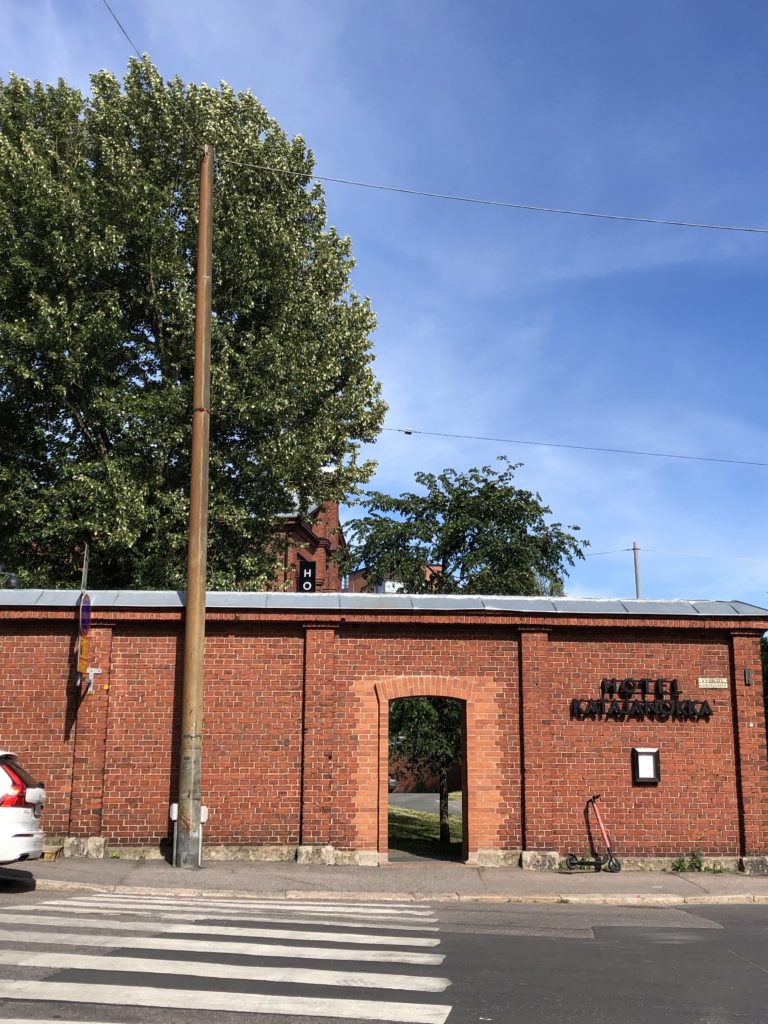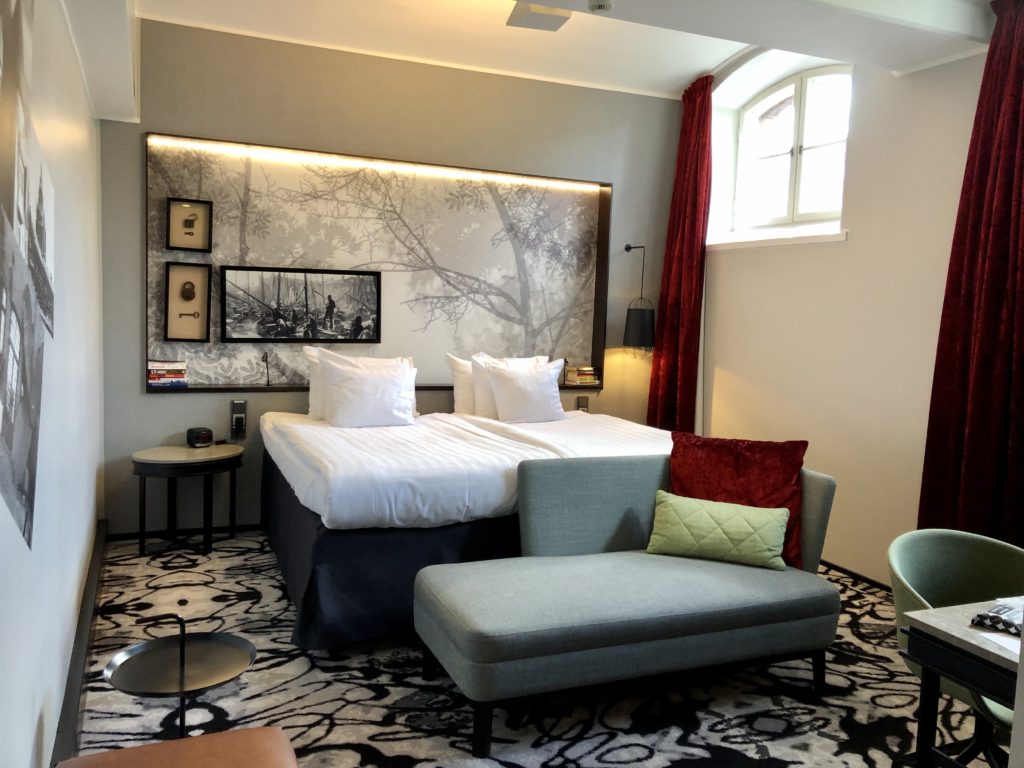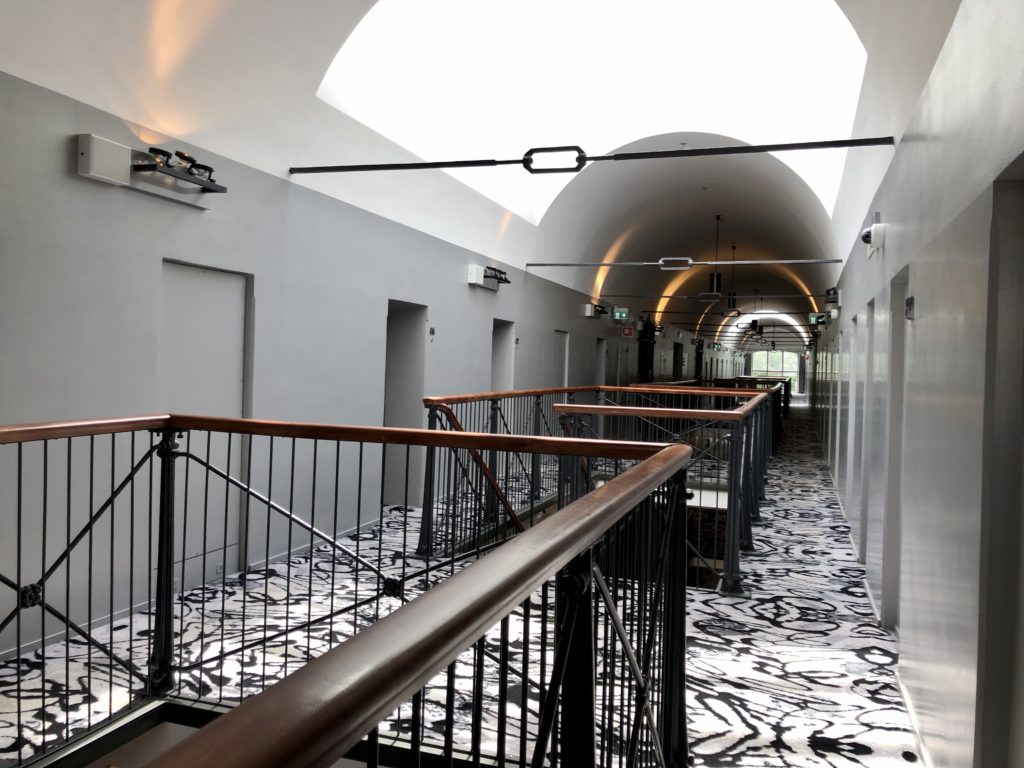 Our first stop was lunch at Allas Sea Pool, a sauna facility a short walk from the hotel. Saunas have existed in many cultures throughout history, but it is in Finland that they have become entwined in the national culture and the country's identity. It is estimated that there are two million saunas in Finland, for a population of 5.3 million. Wow! Allas Sea Pool features saunas, multiple pools, a beach and a restaurant all right on the water showcasing beautiful views. Judi and I each had a glass of wine and split a cheeseburger. Yum!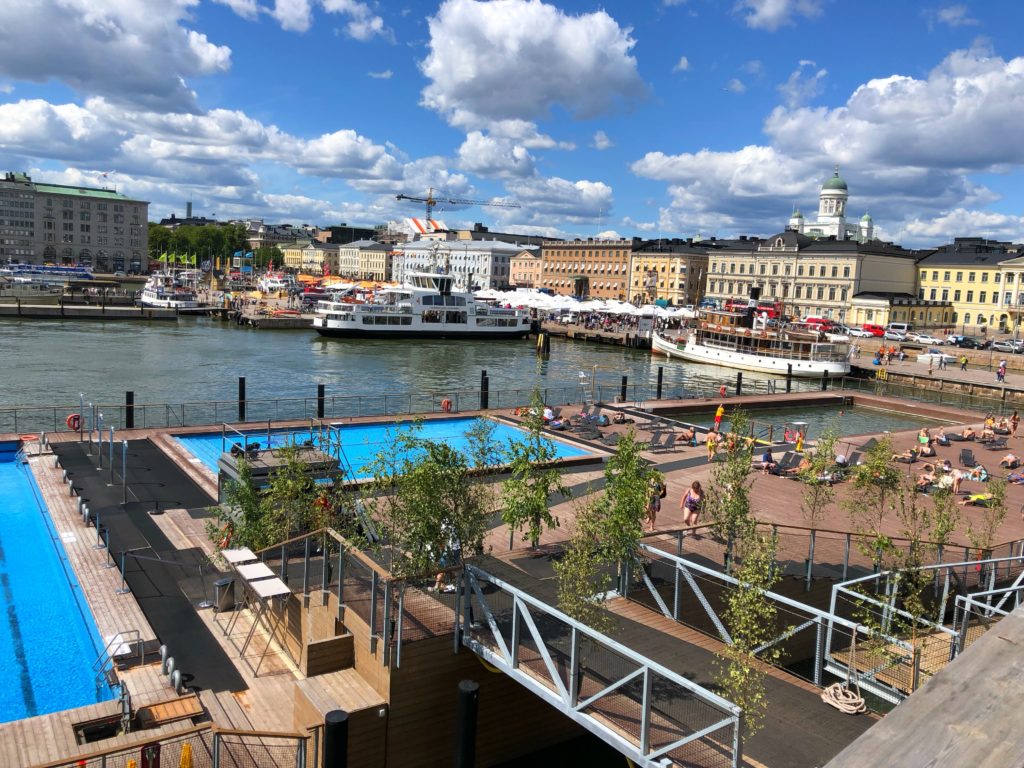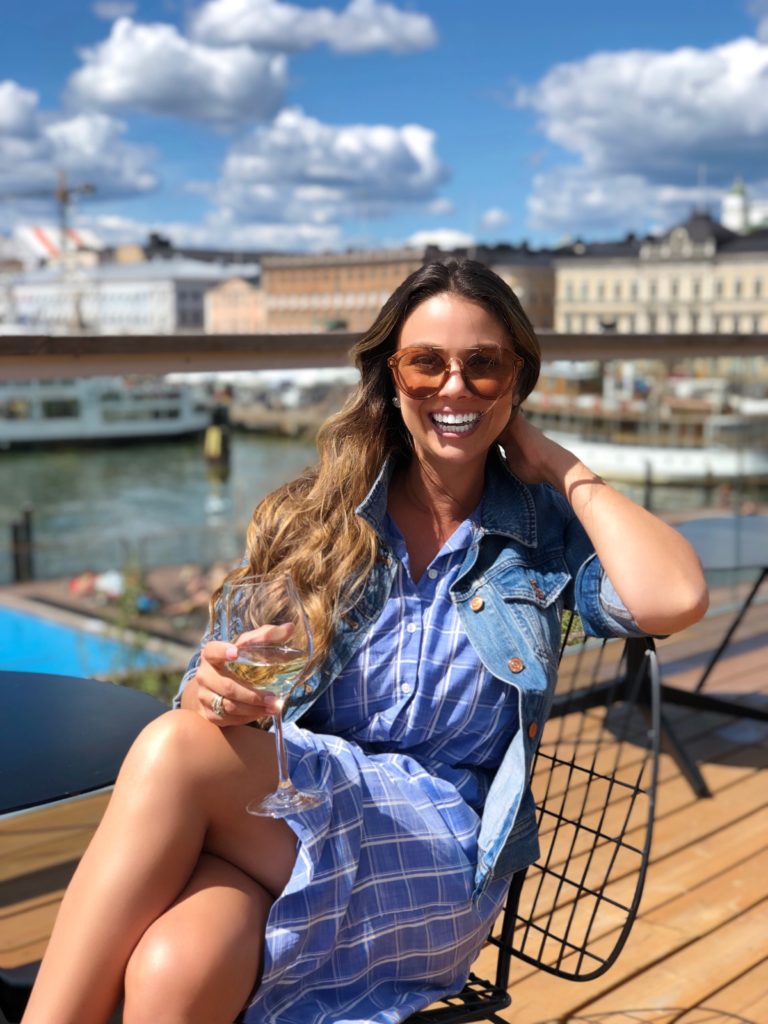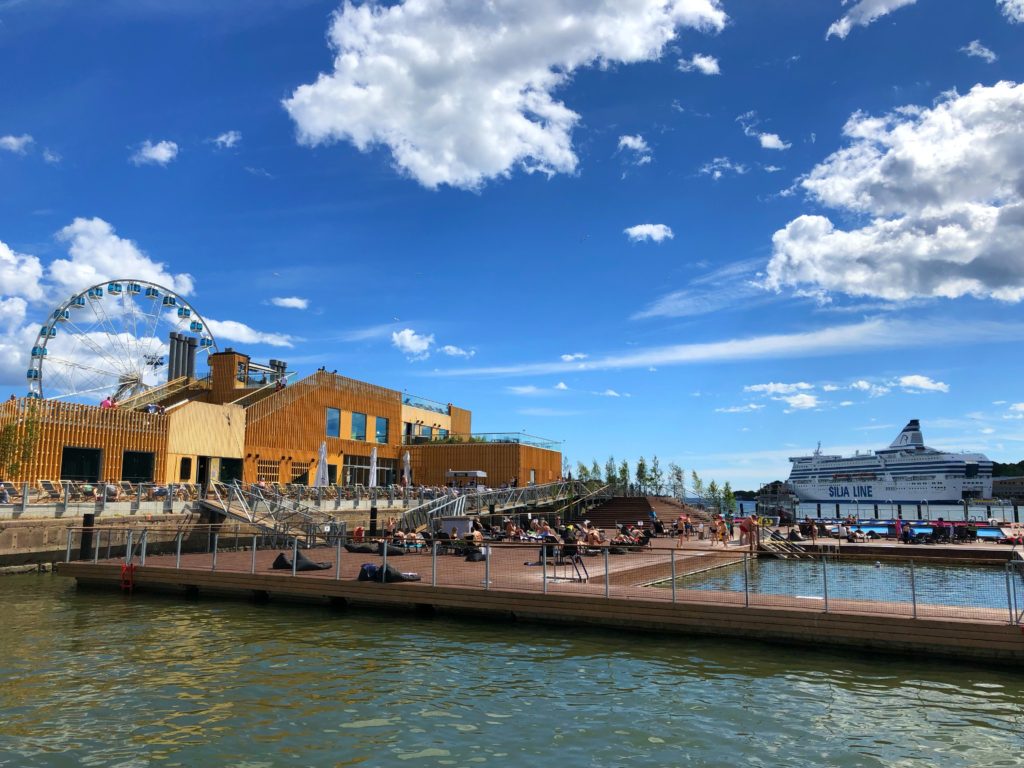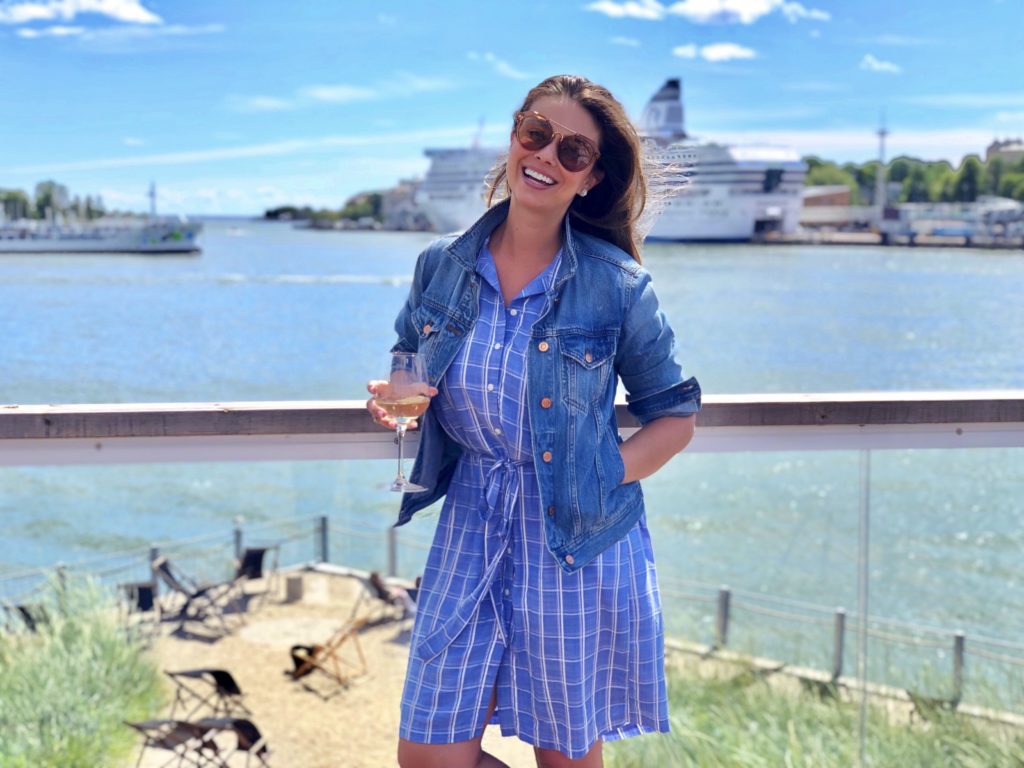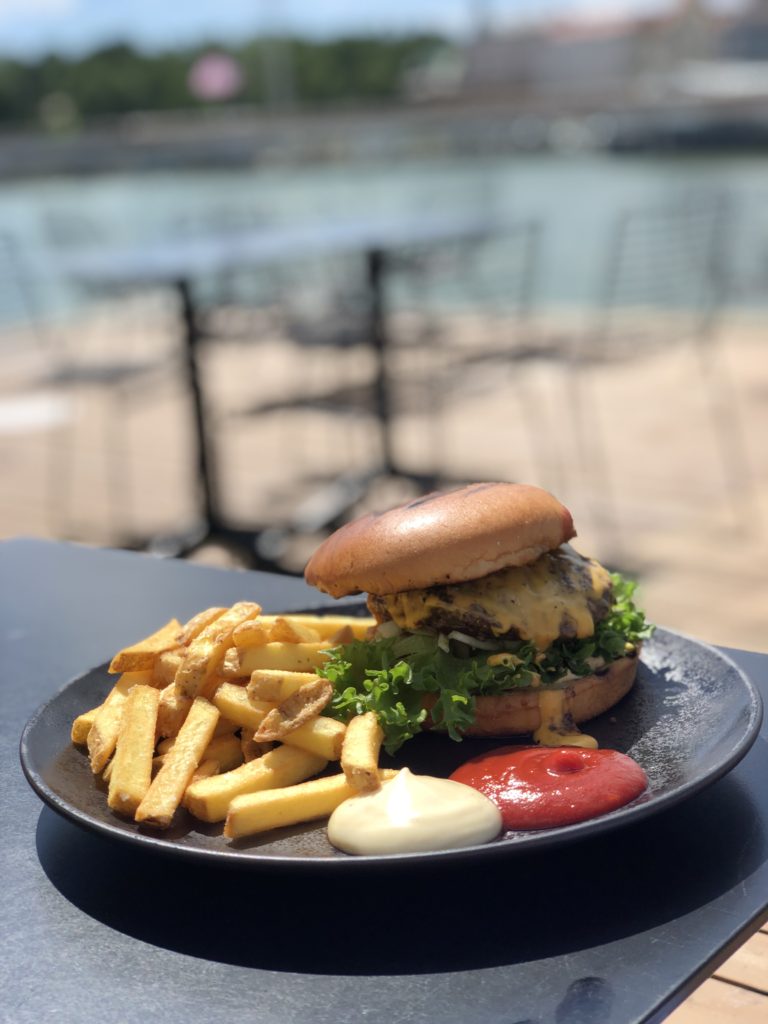 Full and ready to explore, our first stop was the Helskini Cathedral. Helsinki Cathedral is the Finnish Evangelical Lutheran cathedral located in the centre of Helsinki. The church was built in 1830 in tribute to the Grand Duke of Finland, Tsar Nicholas I of Russia.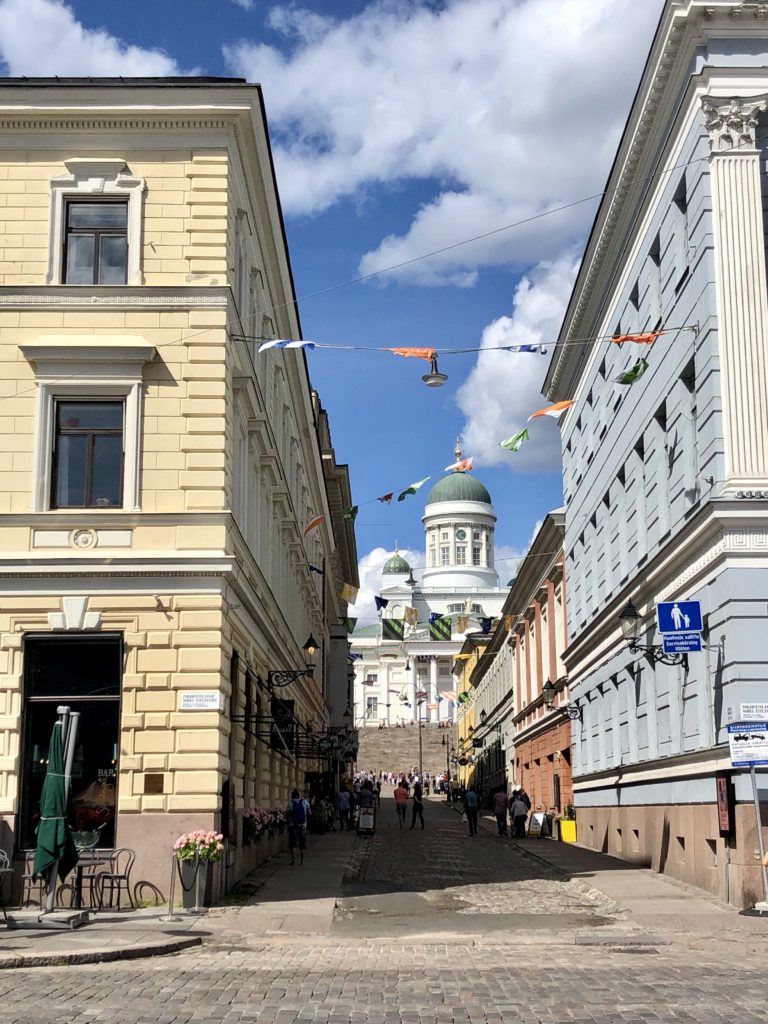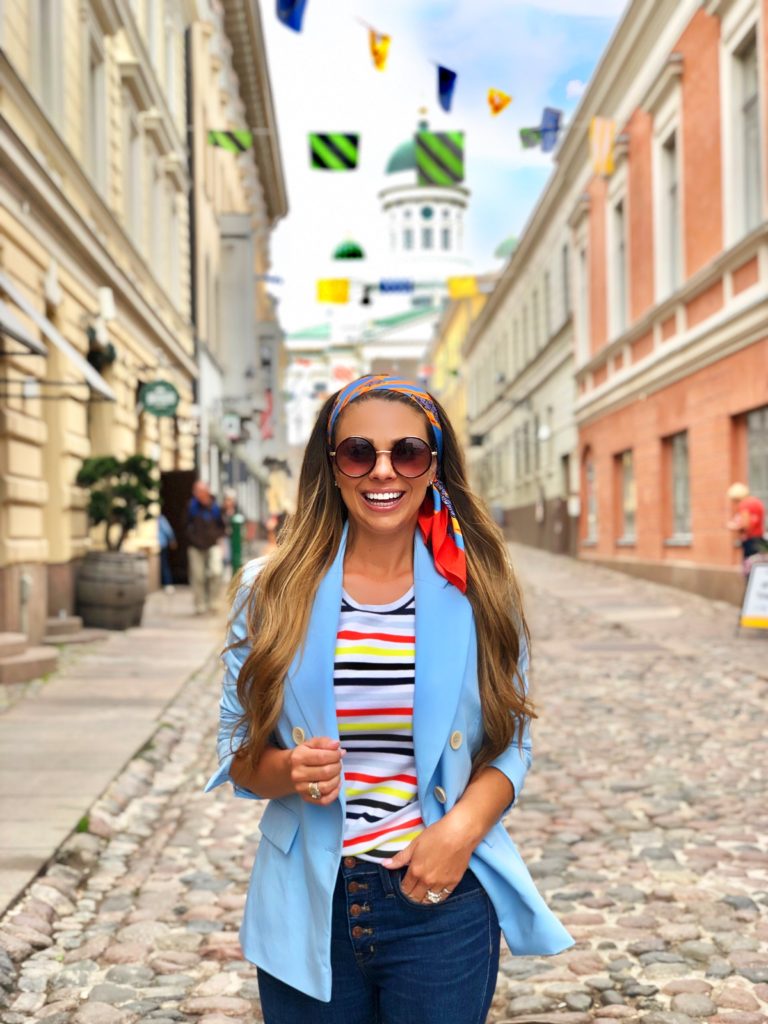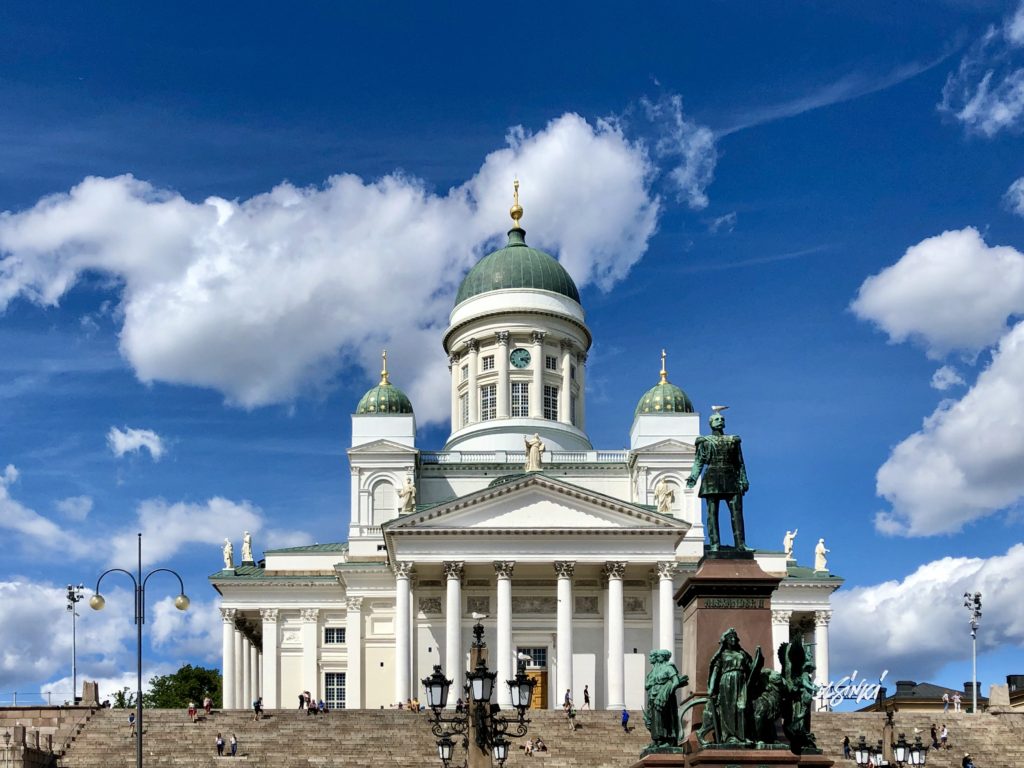 After the cathedral we checked out Senate Square. The Senate Square and its surroundings make up the oldest part of central Helsinki. Actor and director Warren Beatty filmed scenes from his film Reds, shot in 1981 in the square.
Next we stopped for drinks at Majakkalaivia Relandersgrund, a boat that has been turned into a bar featuring amazing views of Uspenski Cathedral. We sipped our first Aperol Spritz in Finland and took in the scenery.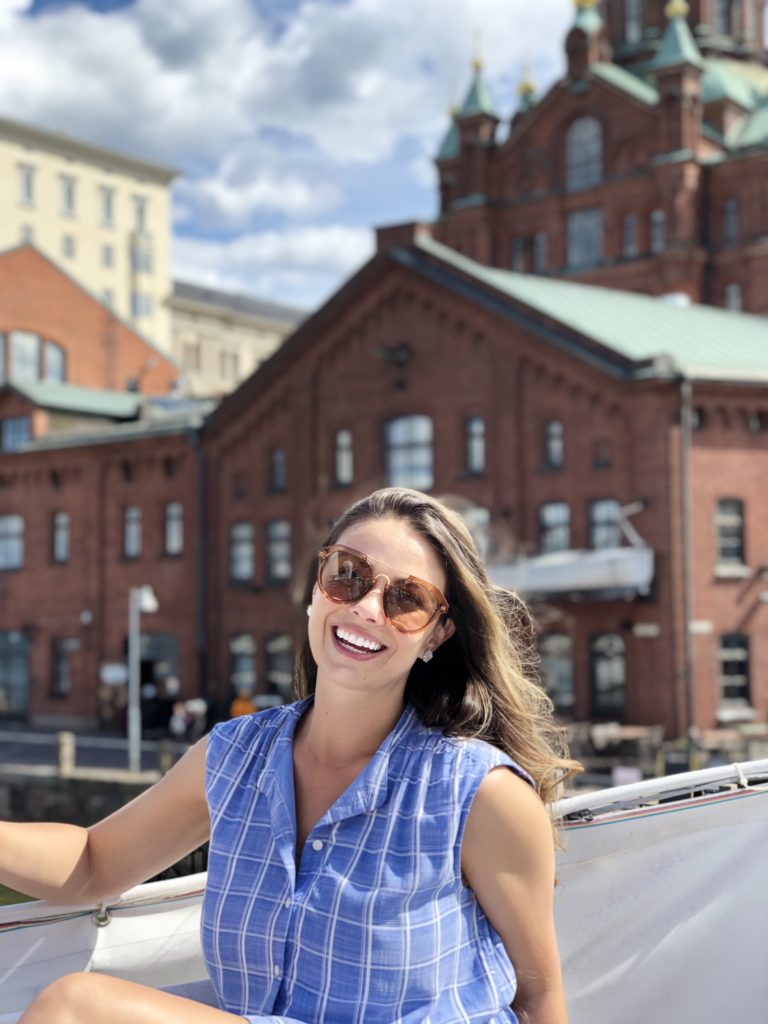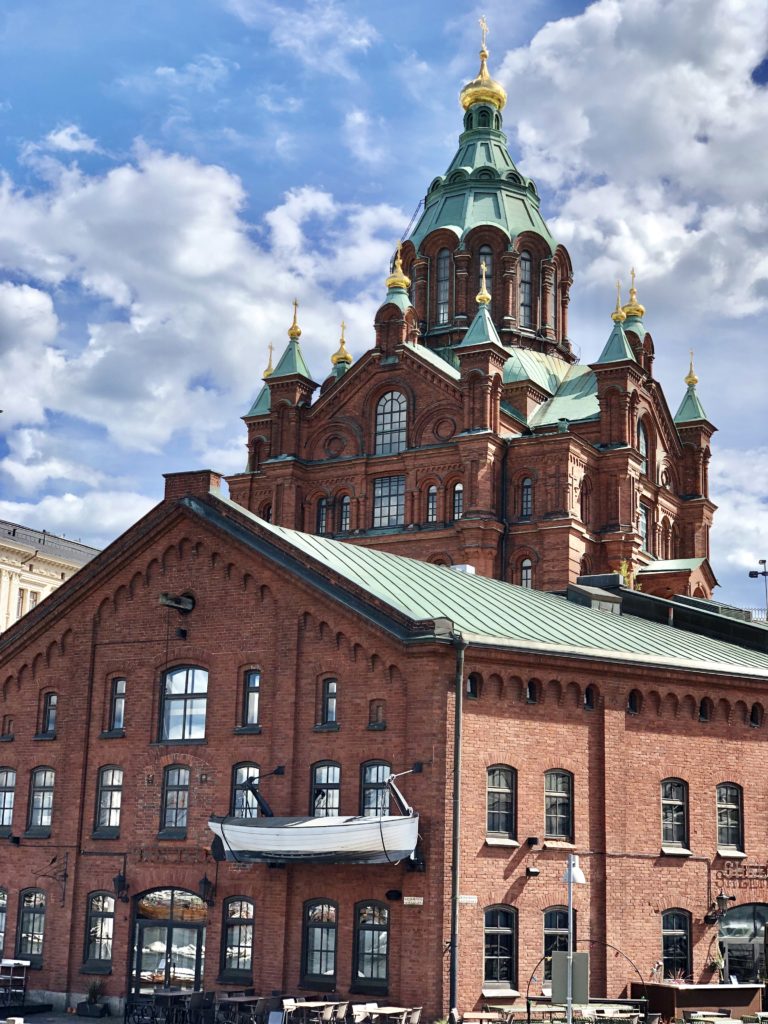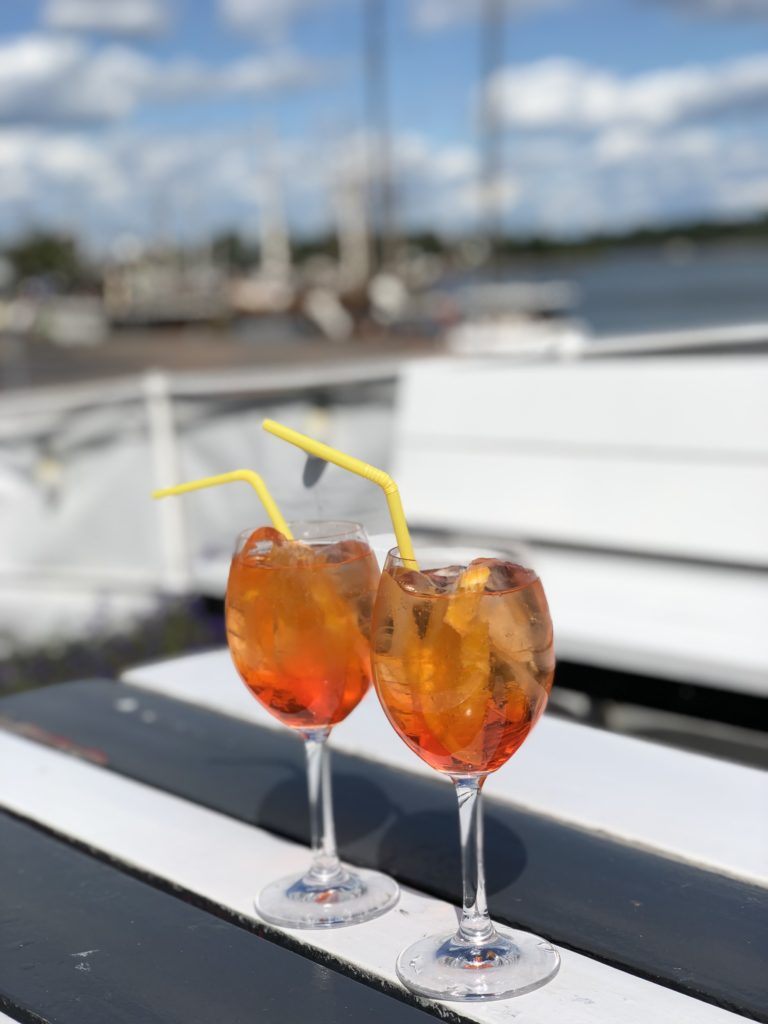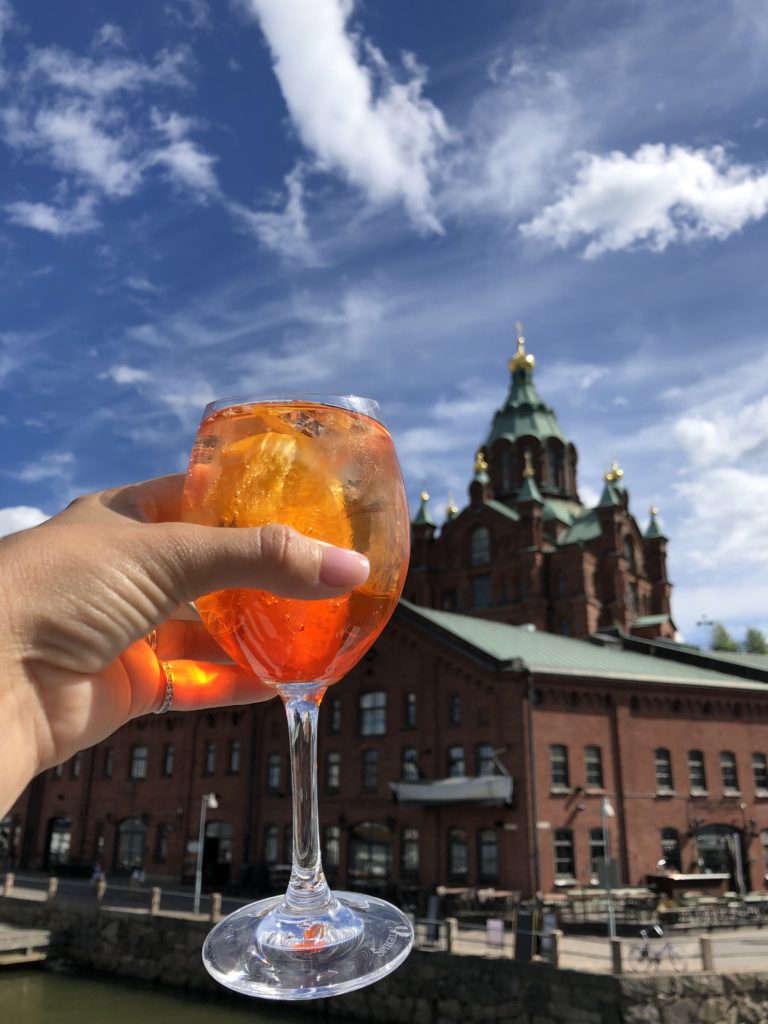 The next morning we enjoyed the hotel's breakfast then hit the town to explore.
Our first stop was Senate Square to catch a double-decker buss. The full route was about 90 minutes and we saw all the must see sights of Helskini.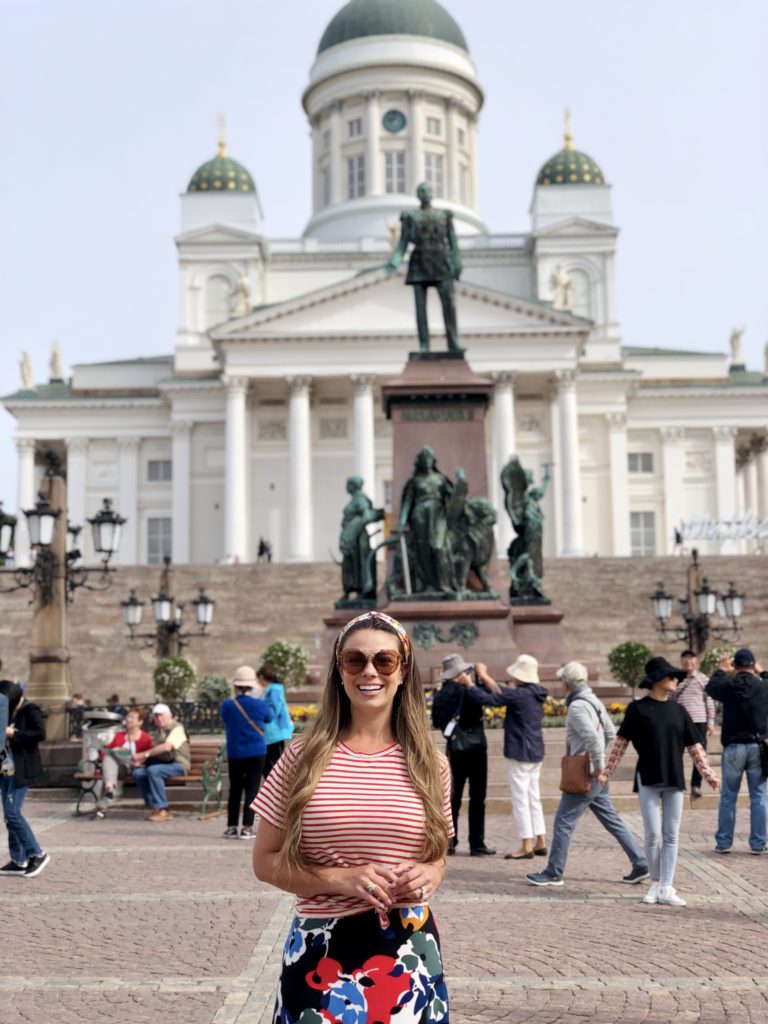 shop the look:

For lunch we ate at Brasserie Kamp. We had delicious salads and wine on the patio and enjoyed the people watching while we dinned and sipped.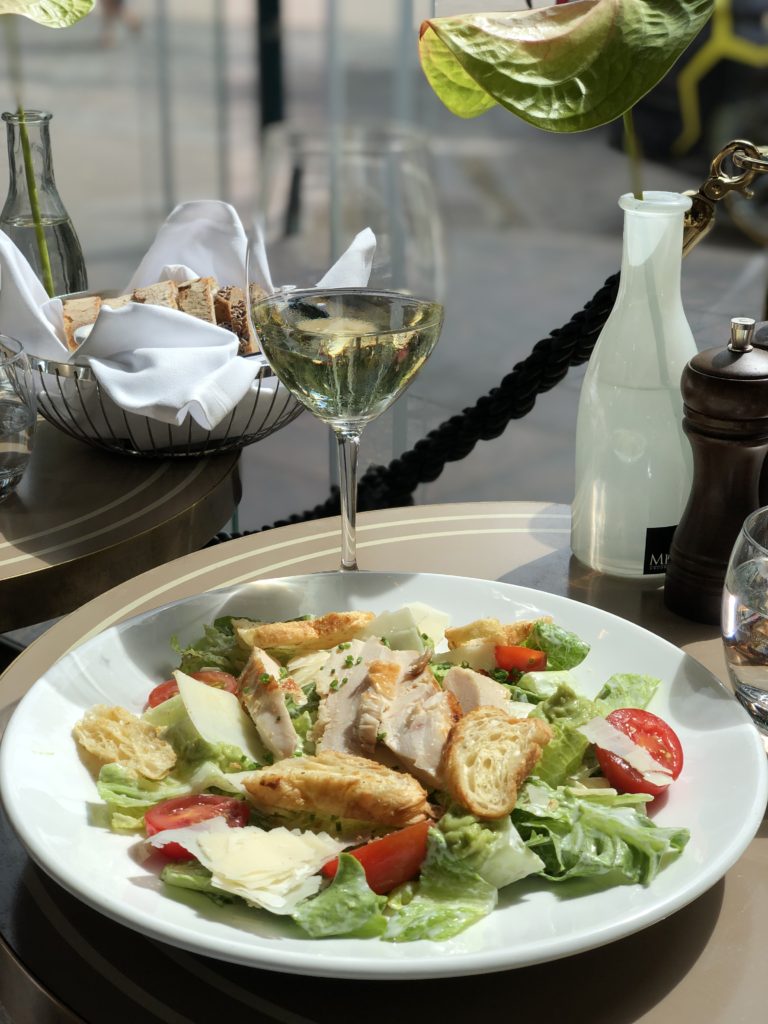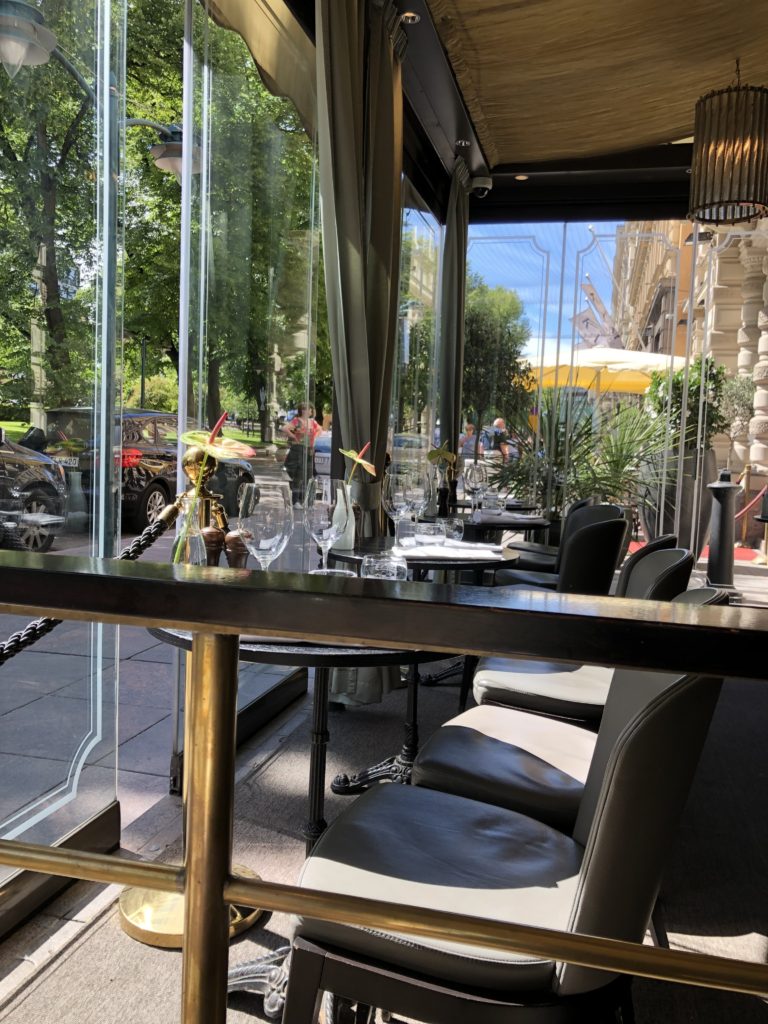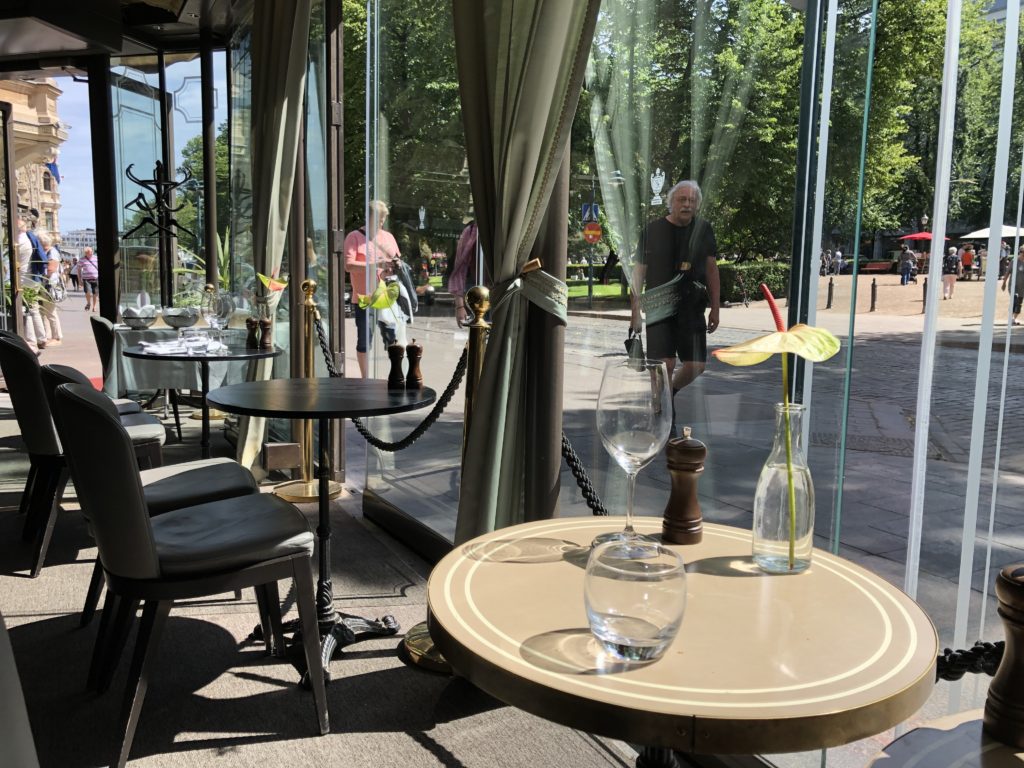 After lunch we went on a long walk to explore more of the city and we did some antiquing as well.
On our walk we stumbled upon Mattolaituri, a wine bar, and stopped to have wine on the water. Mattolaituri is a must while in Helsinki. It was so beautiful and relaxing and one of my favorite moments from our stay in Finland.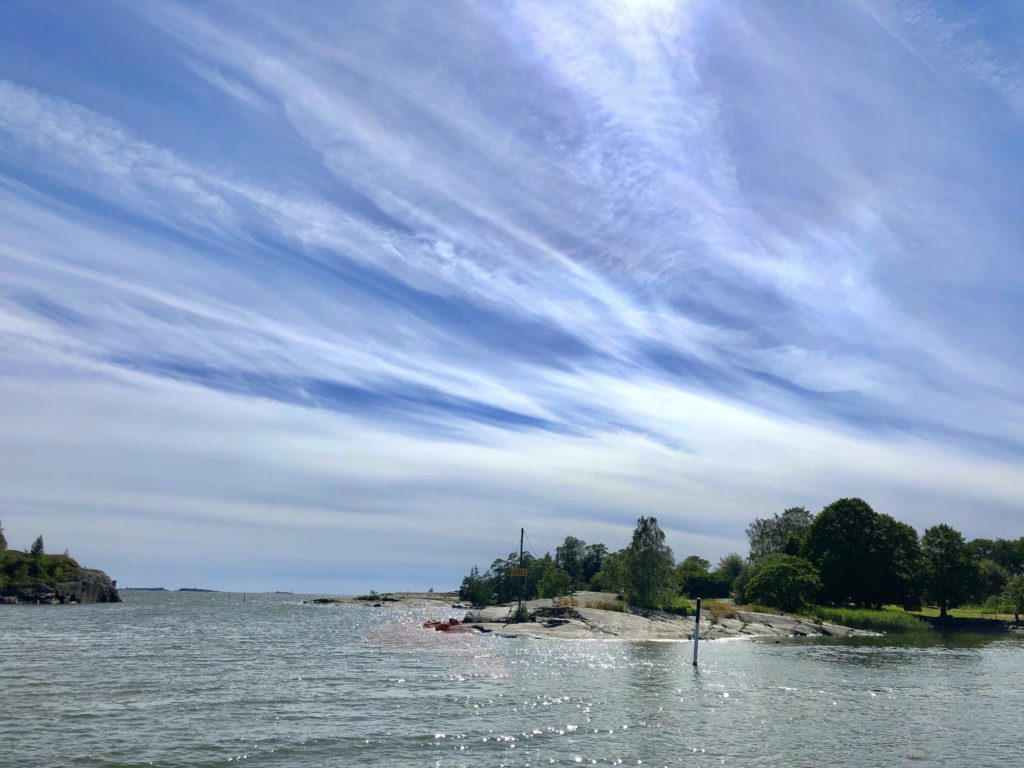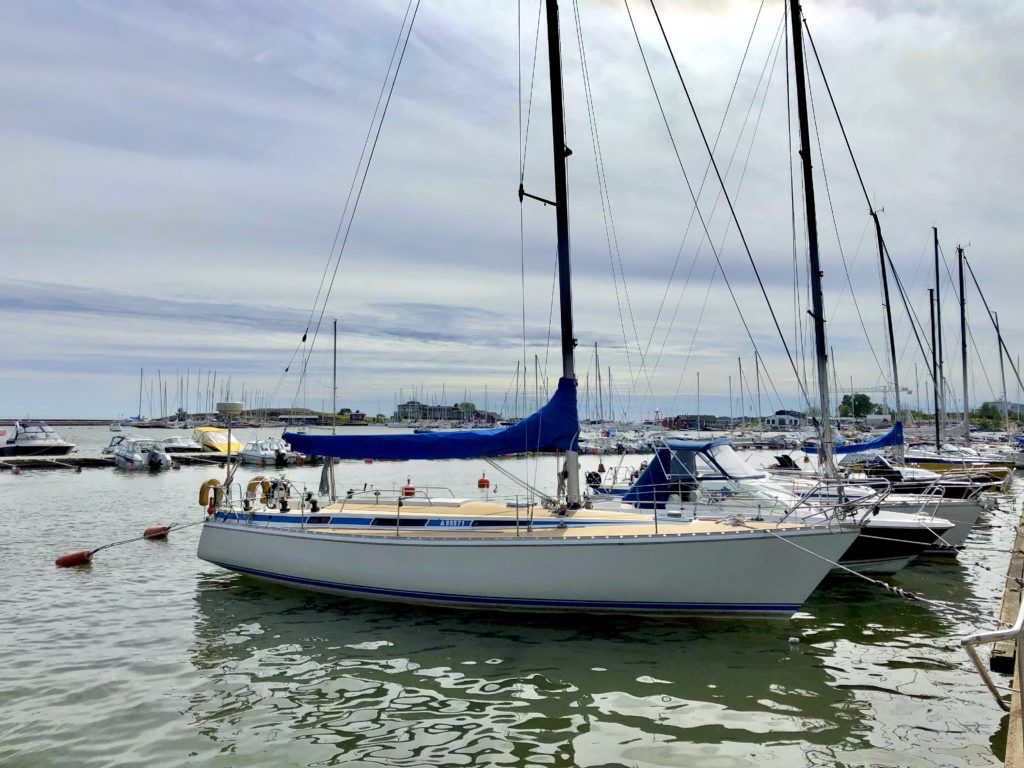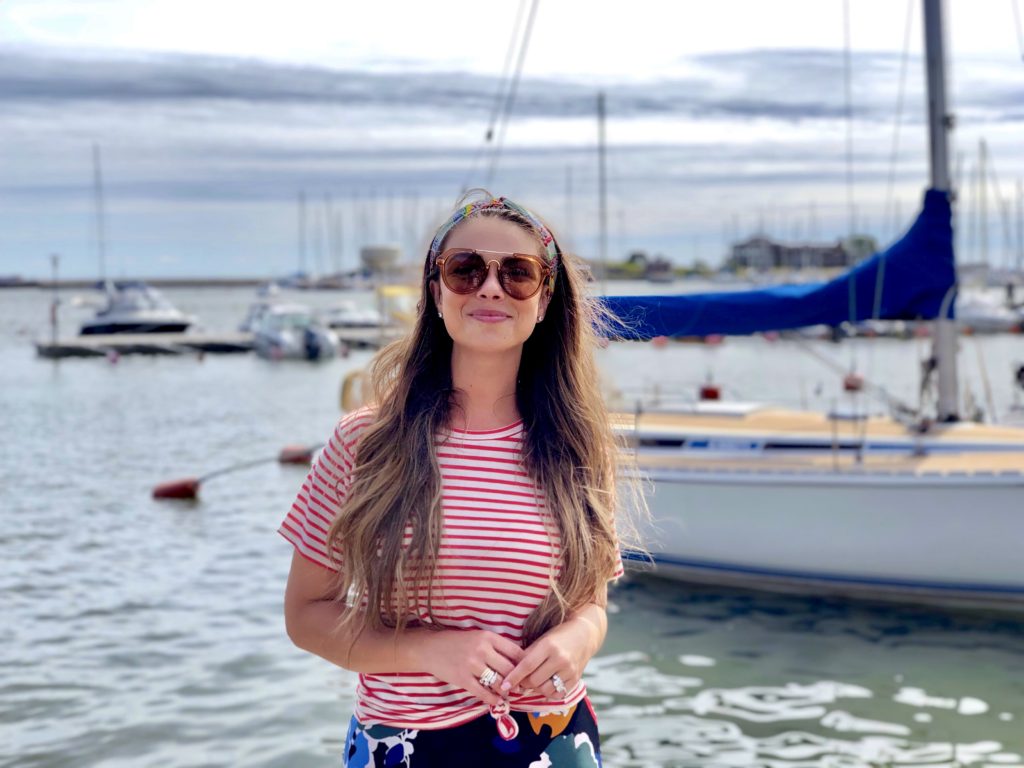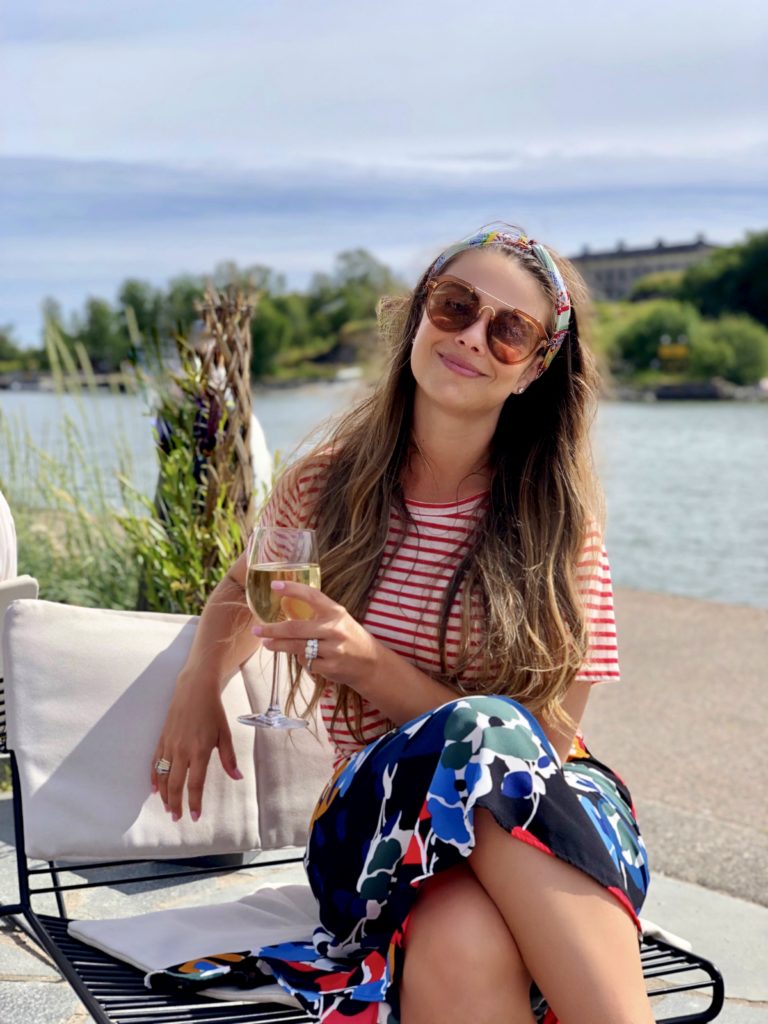 shop the look:

Walking distance from our hotel, we ate at Ravintola Wellamo for dinner. We sipped wonderful white wine and started with a pesto bruschetta and baked brie. Then we split a delicious steak served with creamy potatoes, roasted garlic and veggies. Nom nom nom.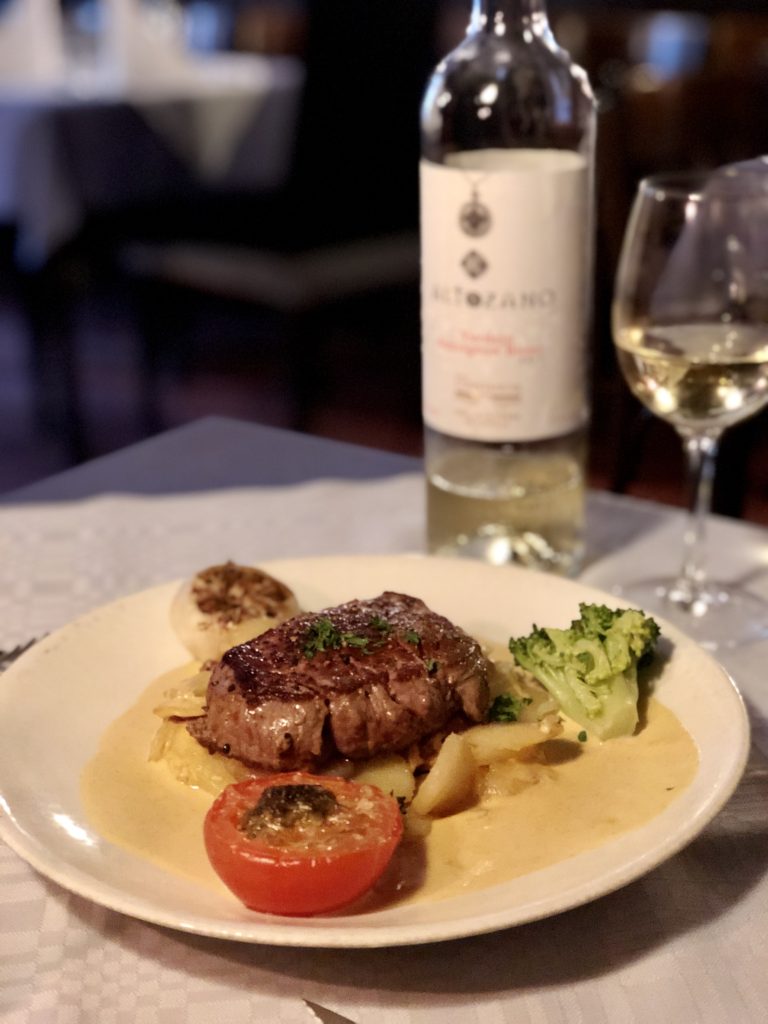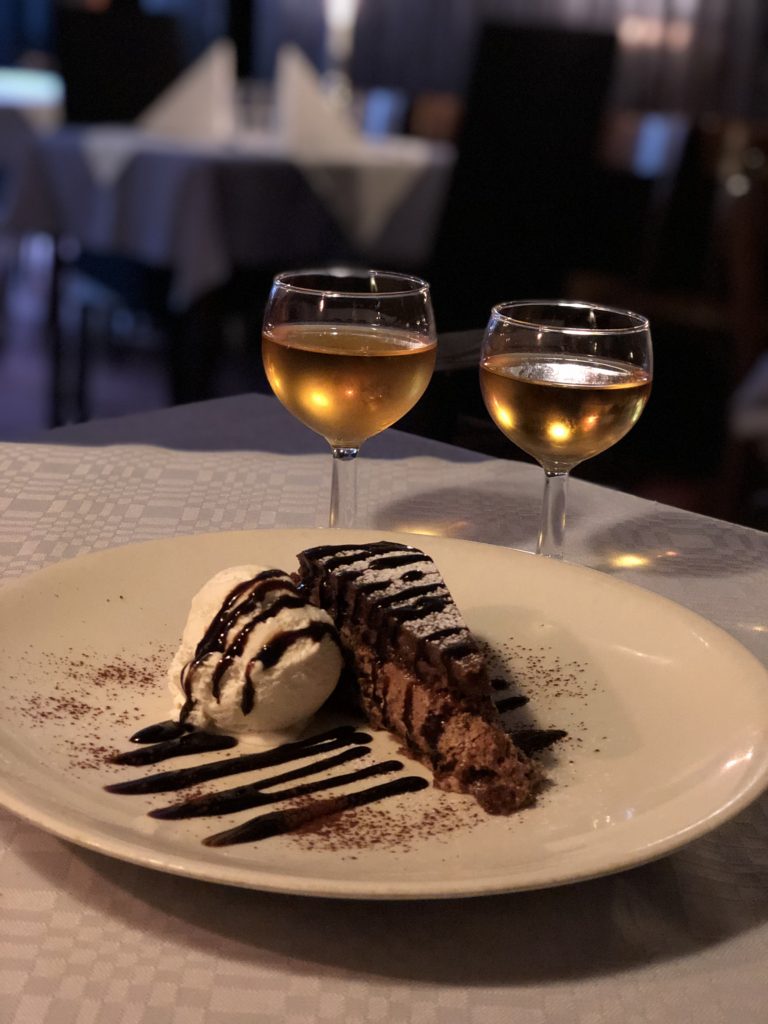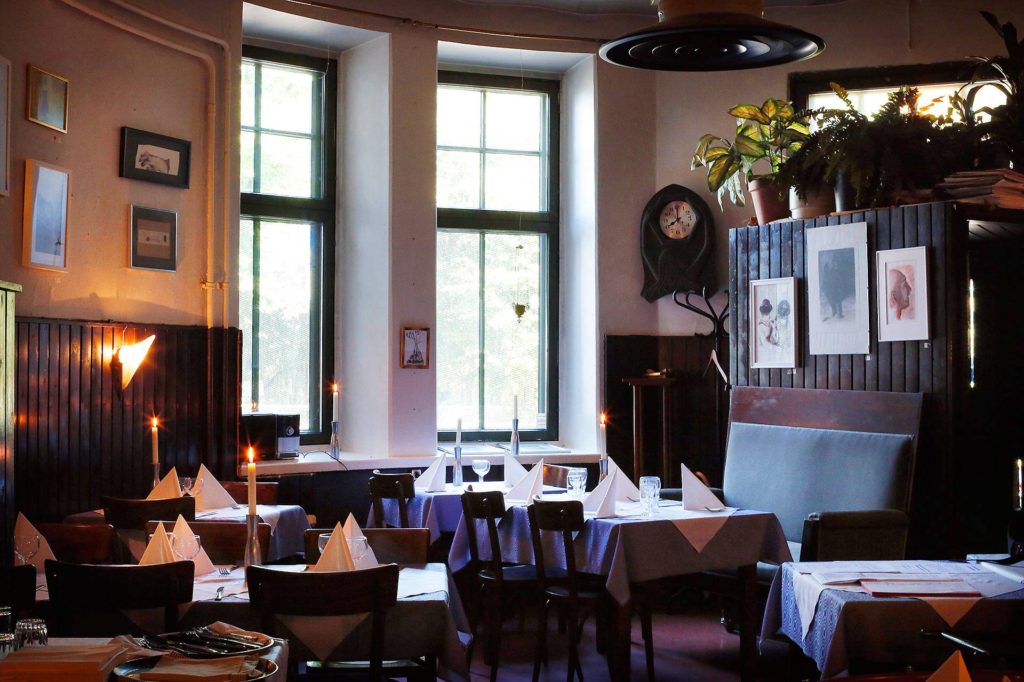 We started the morning the same as the day before, with breakfast at the hotel. After breakfast we explored the hotel's original prison cells, which were fascinating!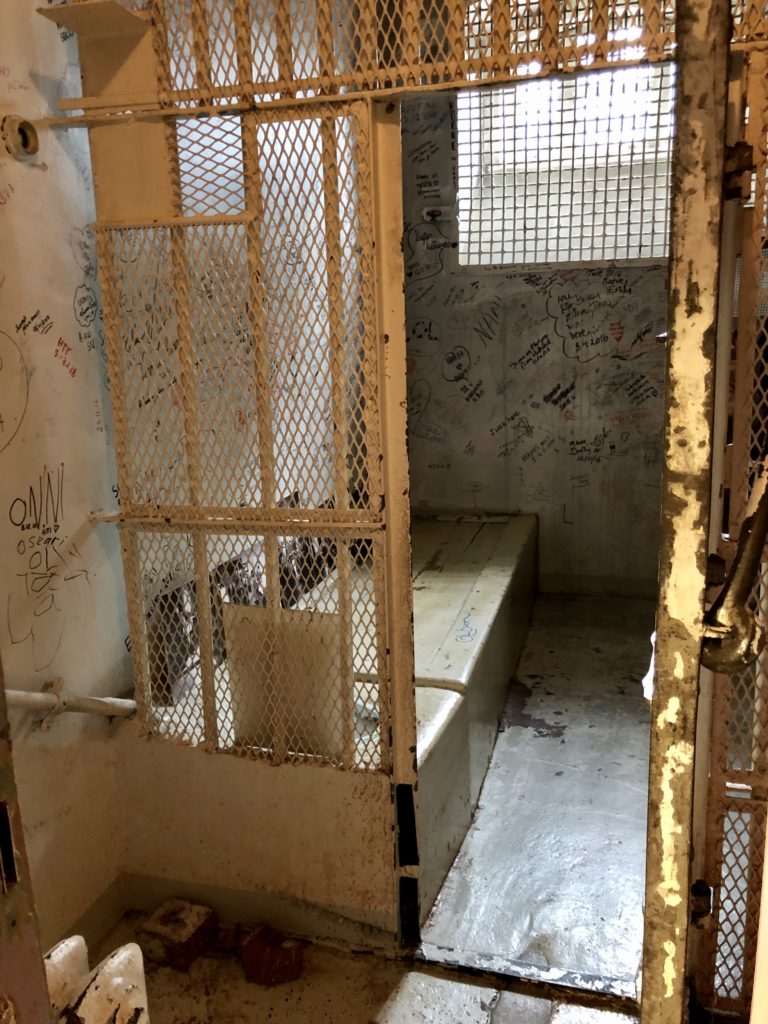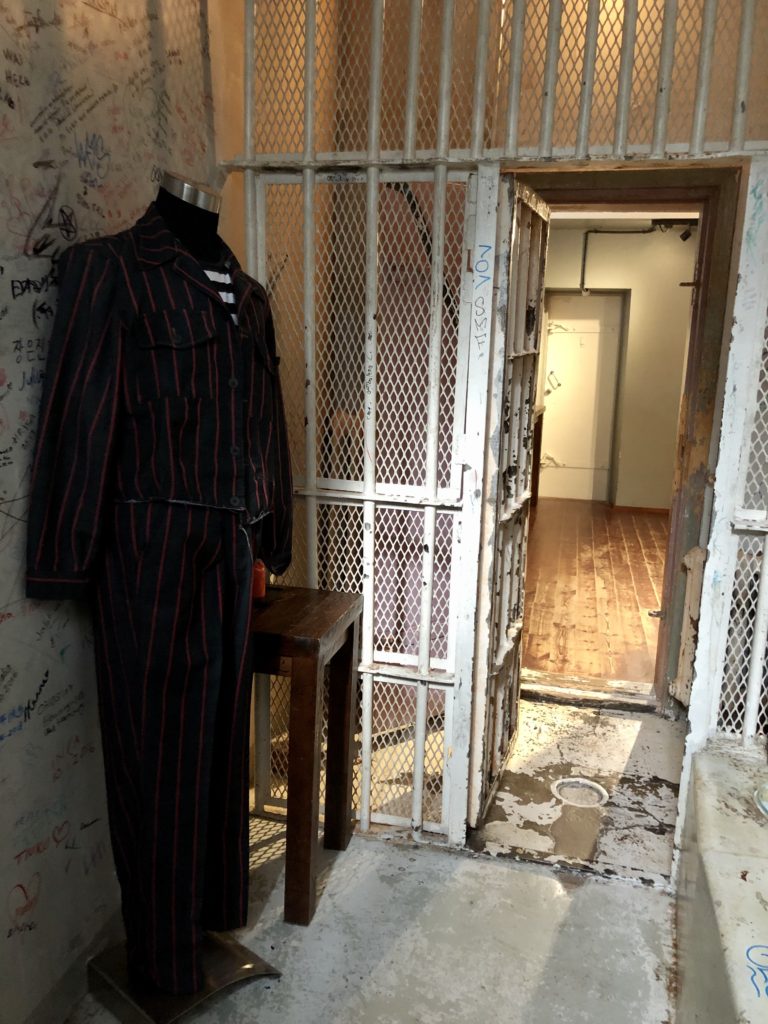 Our first stop was the National Museum of Finland which had a beautiful and amazing collection of early Christian art, which always fascinates me. This was our favorite "touristy" stop of the trip and I highly recommend a visit to this museum while in Helsinki.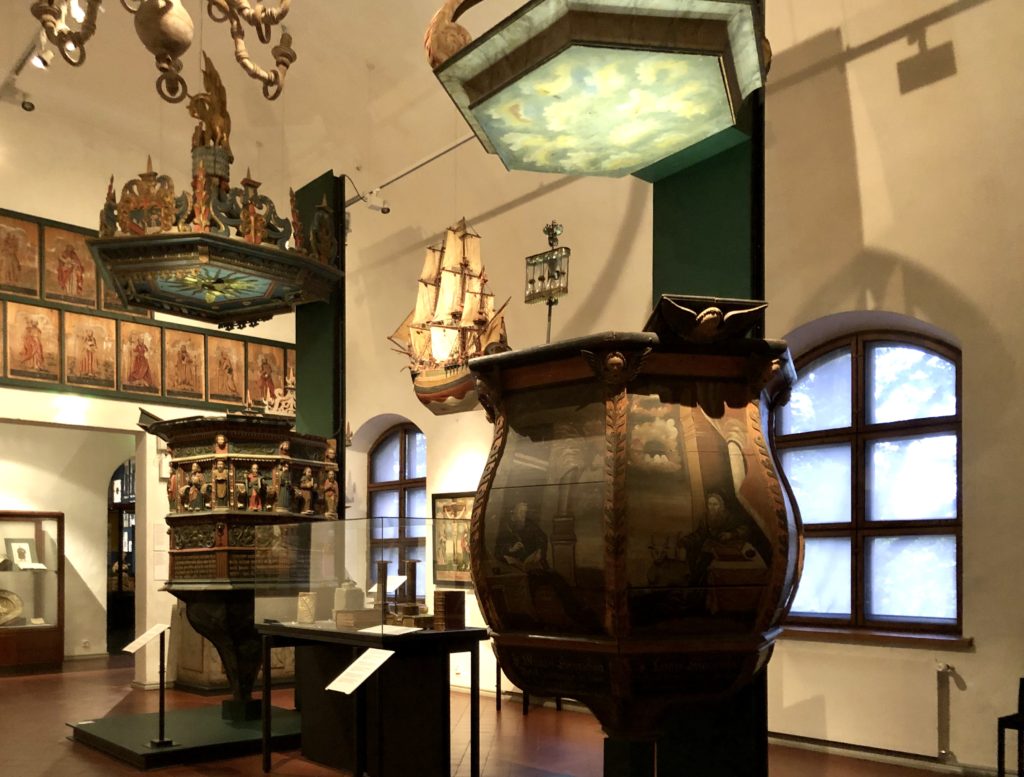 For lunch we went to Hietalahden Kauppahalli, a large market hall housing many small restaurants with almost any cuisine you can imagine! We chose to eat at Le Marche. We had white wine, delicious creamy salmon soup and a mixed green salad.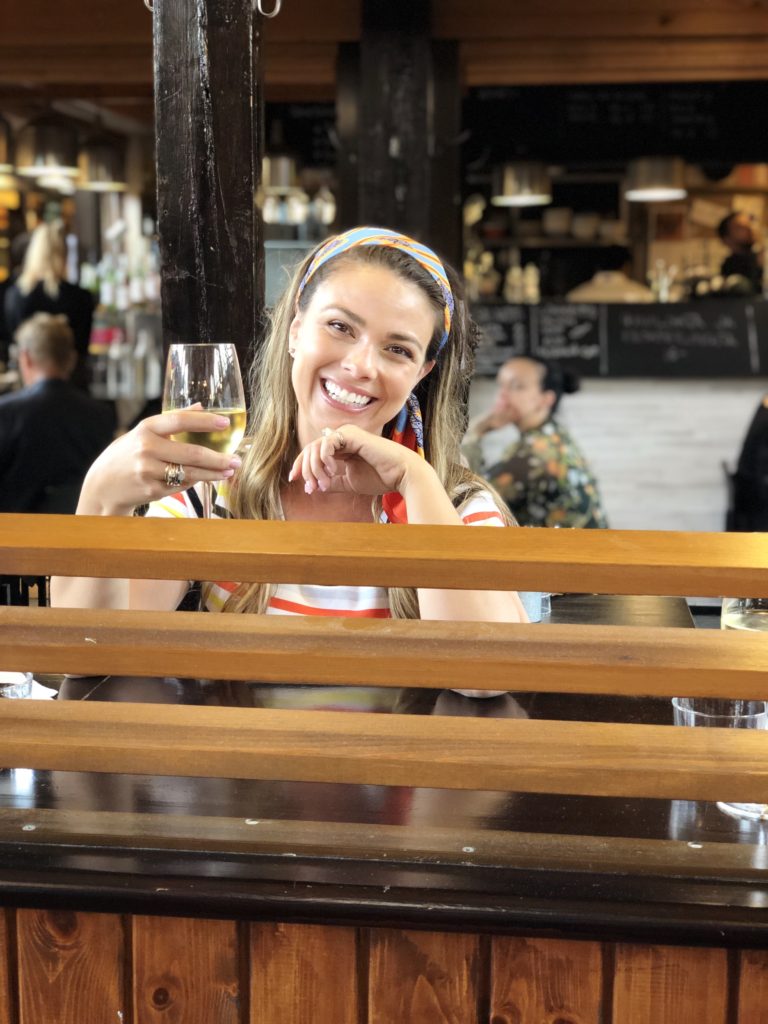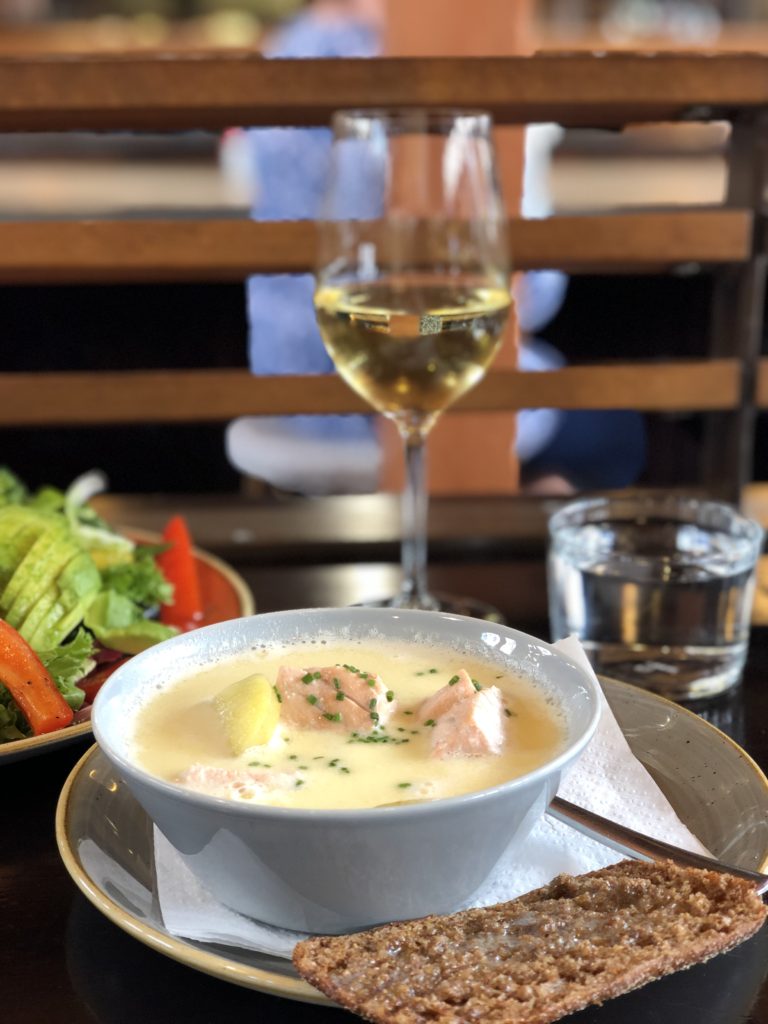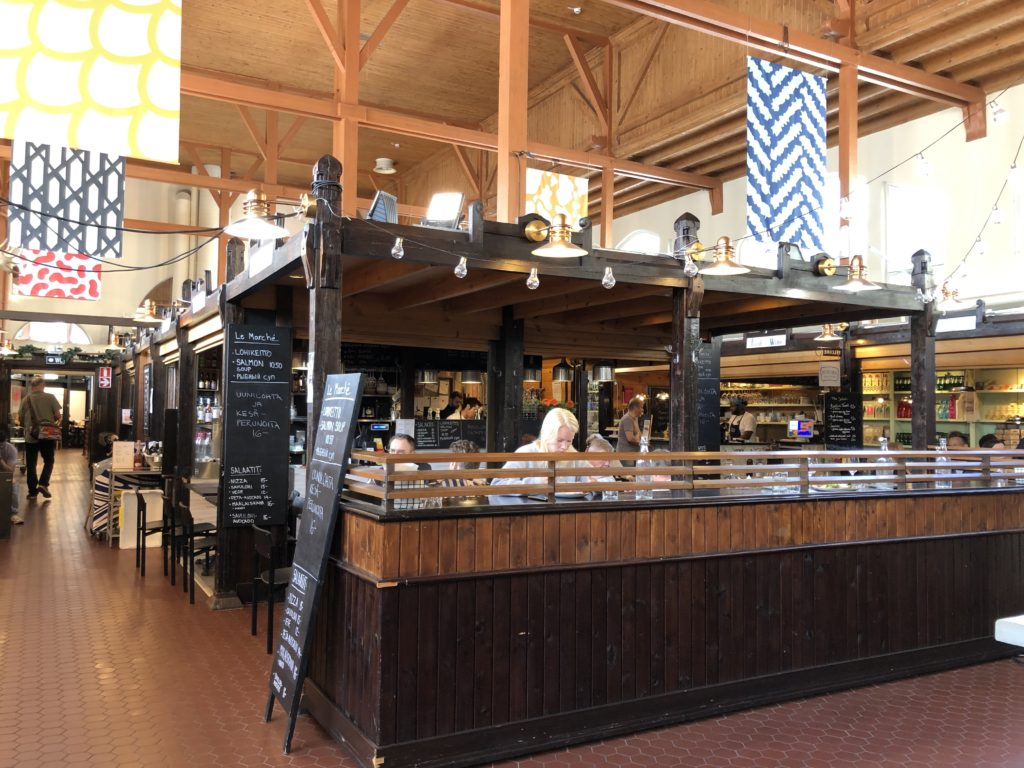 Right outside the market hall was a large outdoor flea market where I bought a beautiful still life painting from the '70s for 3 euro! What a steal! It now hangs in my living room next to a piece I picked up the day prior while antiquing in Helsinki.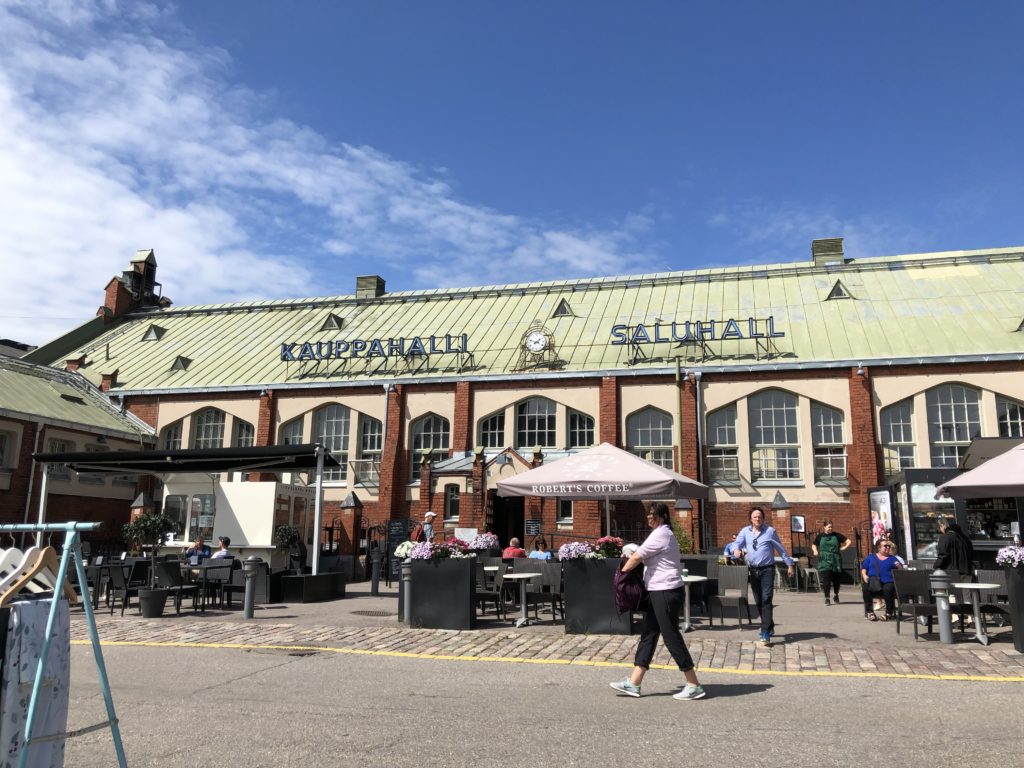 That night we had dinner at Ravintola Lappi, a restaurant featuring traditional Laplandic décor and cuisine. A must if you're in Helsinki! Judi and I shared the game plate for 2 which featured veggies, potatoes, braised reindeer, reindeer sausage and roasted elk all topped with a creamy and delicious peppercorn gravy and lingonberry jam for dipping. It was so good! And I love being adventurous while abroad so this restaurant was a win win!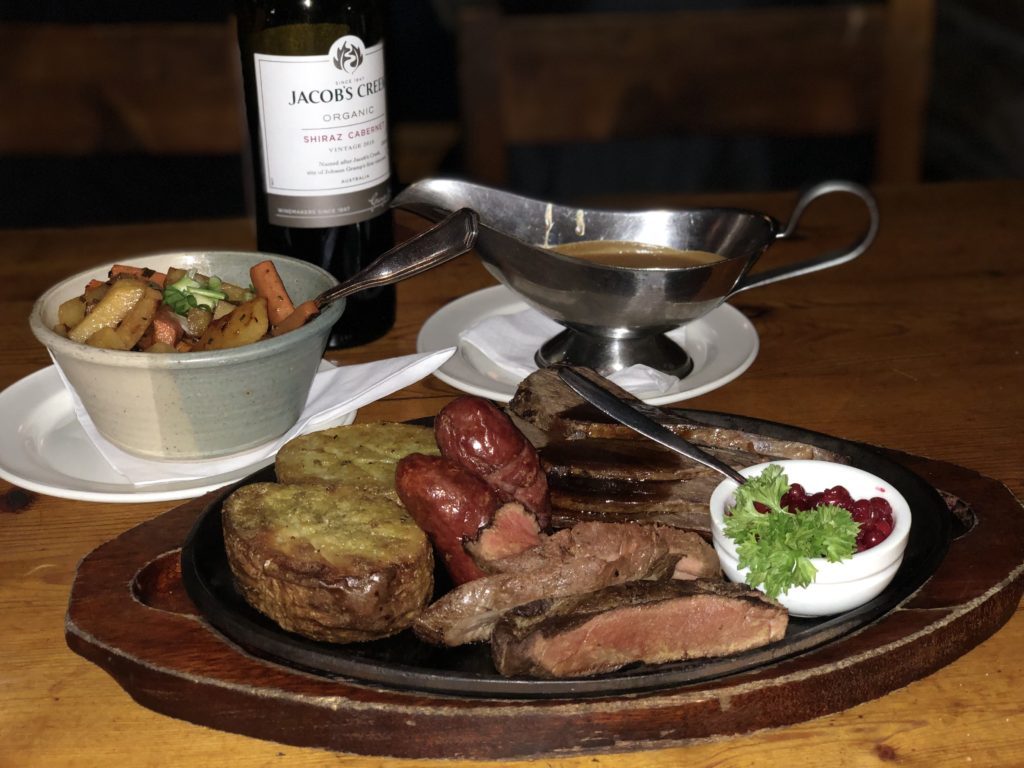 We enjoyed another breakfast at the hotel and were off to see our final sight of Helsinki and have lunch before boarding a ferry to Stockholm.
We visited the beautiful Uspenski Cathedral, which was a quick walk from our hotel. Built in 1868, Uspenski Cathedral is an Eastern Orthodox cathedral and the main cathedral of the Orthodox Church of Finland. It was stunning.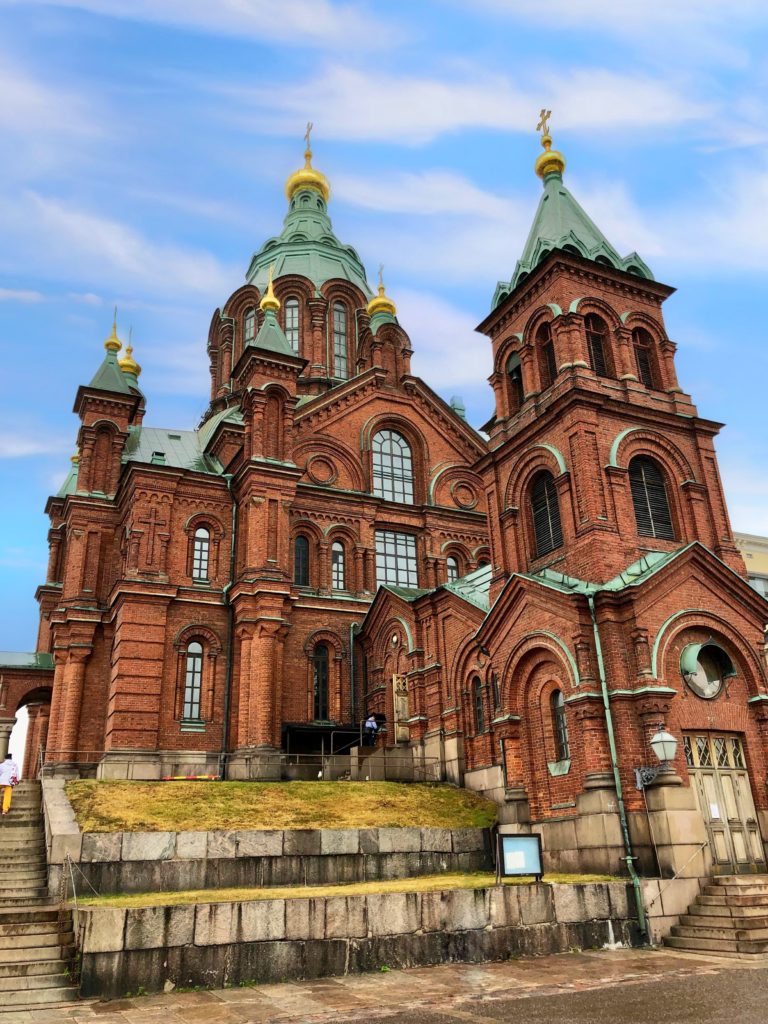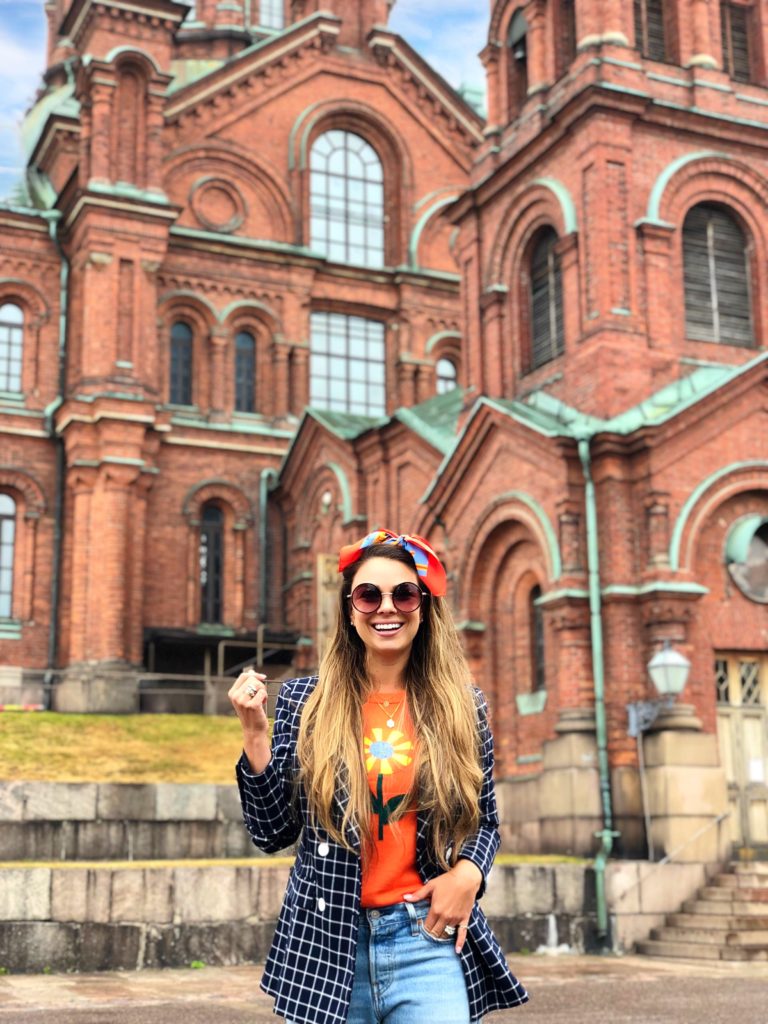 shop the look: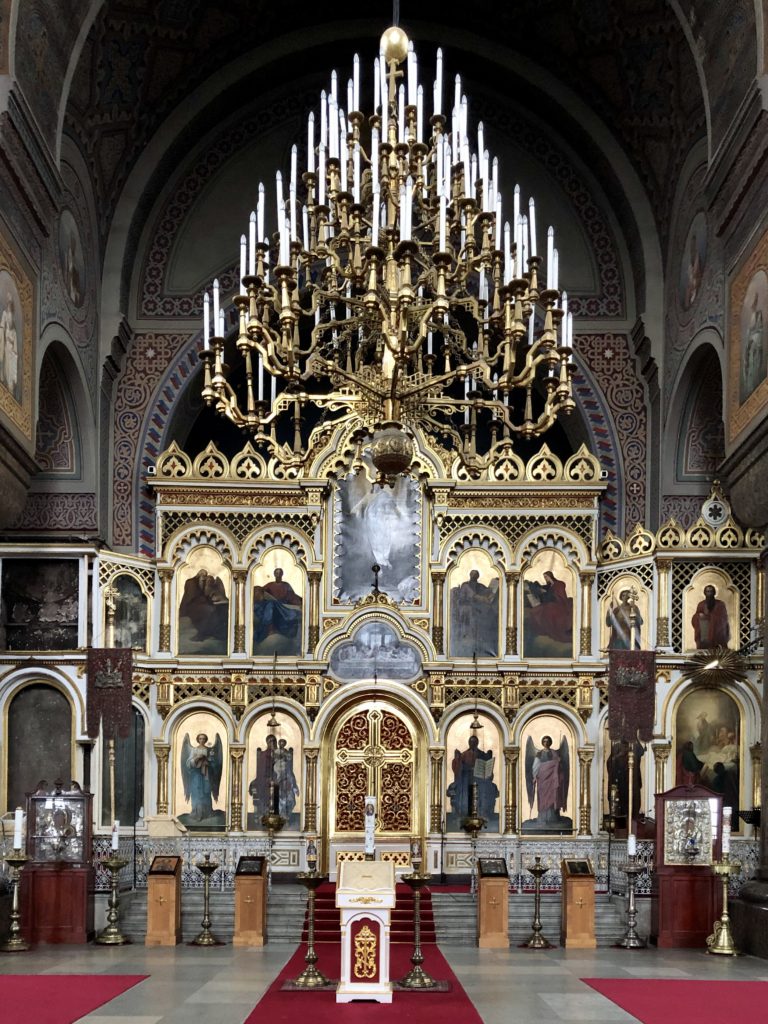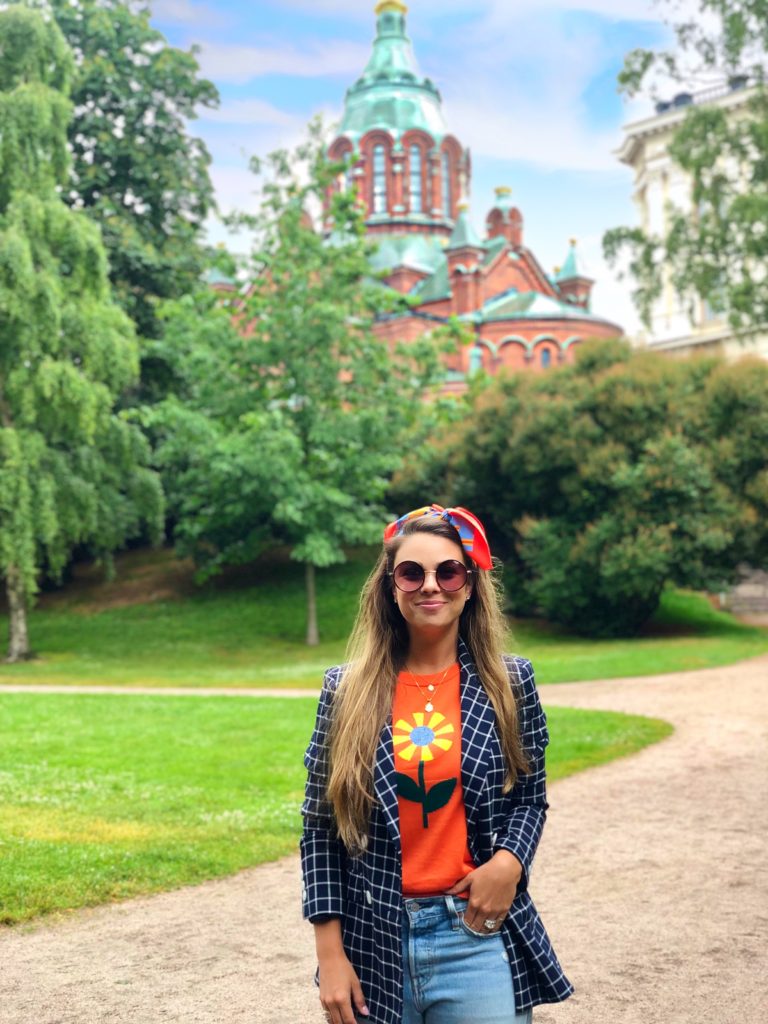 After we walked to the Old Market Hall, another market hall in Helsinki, for lunch and had delicious salmon soup and beers.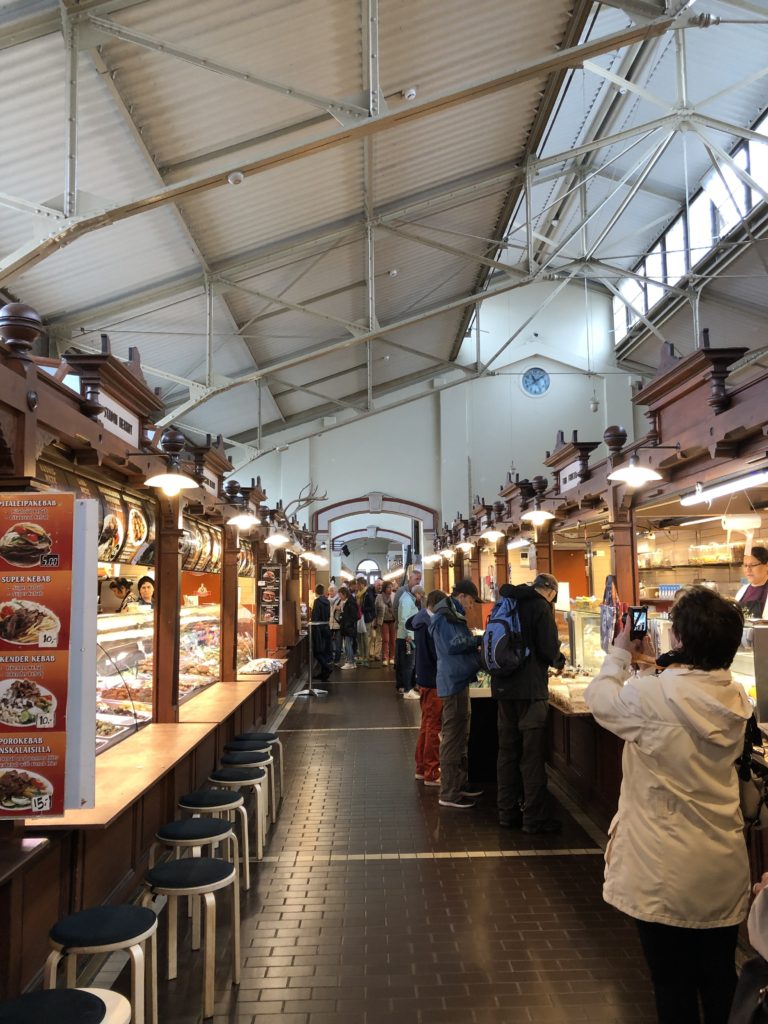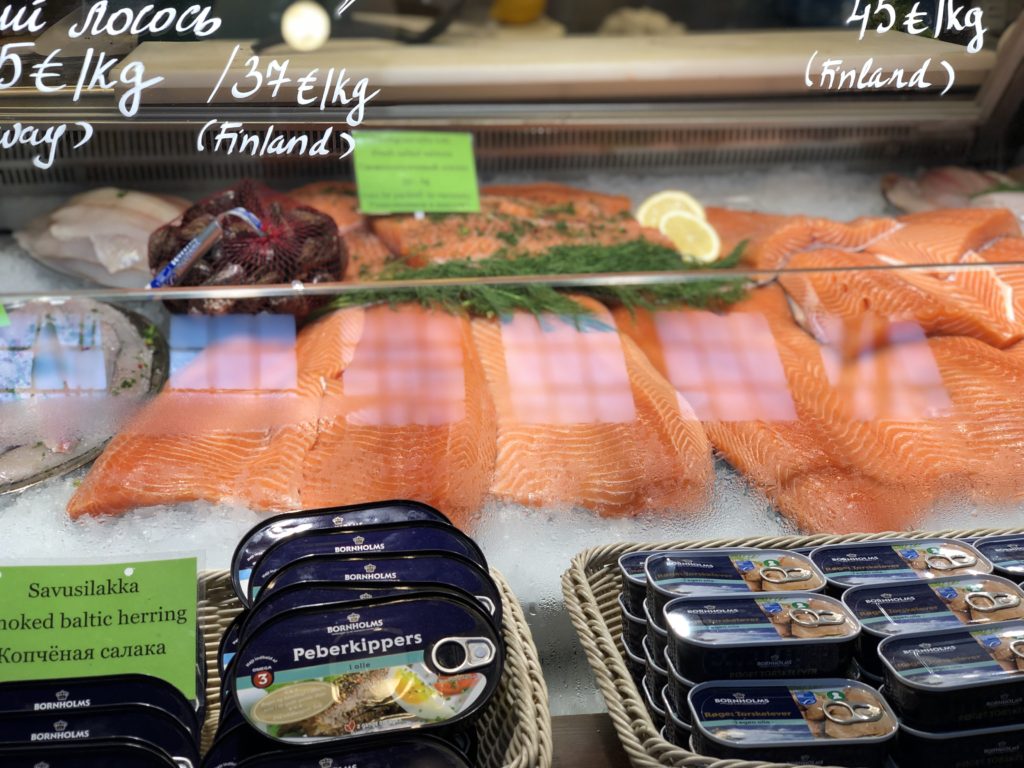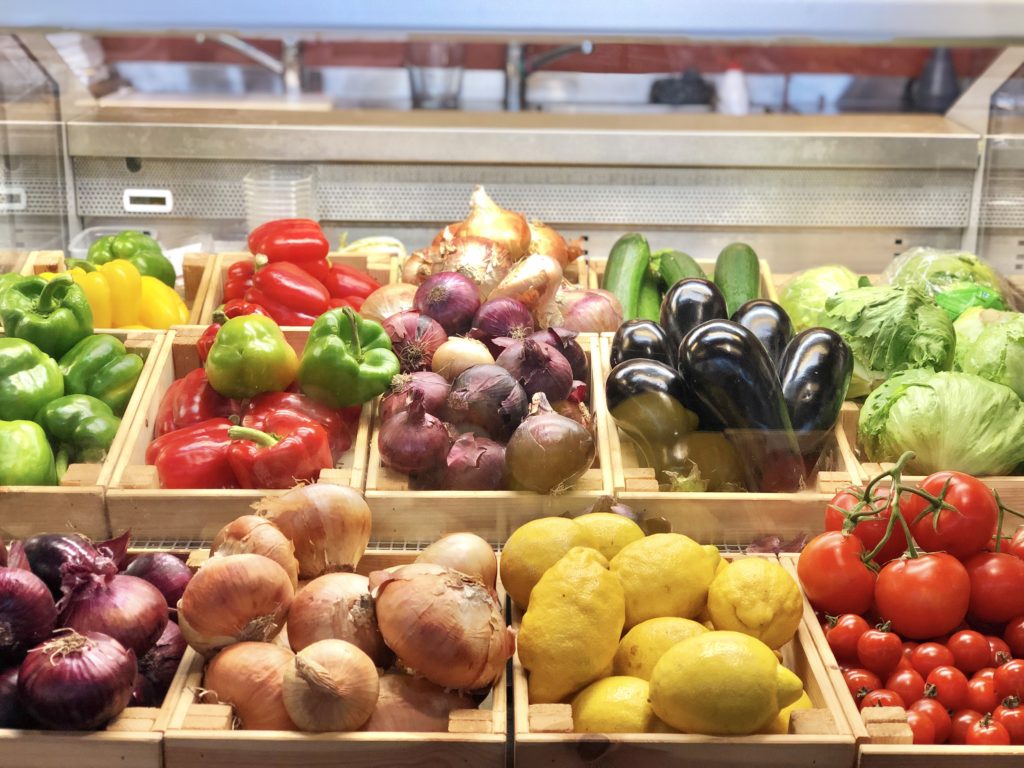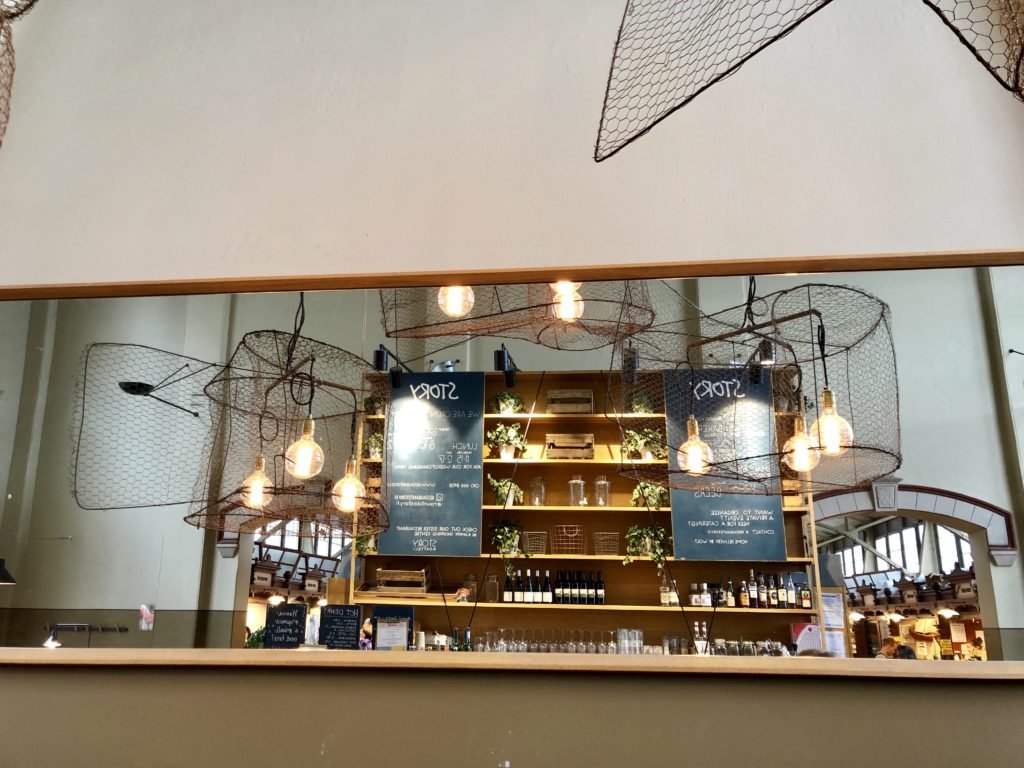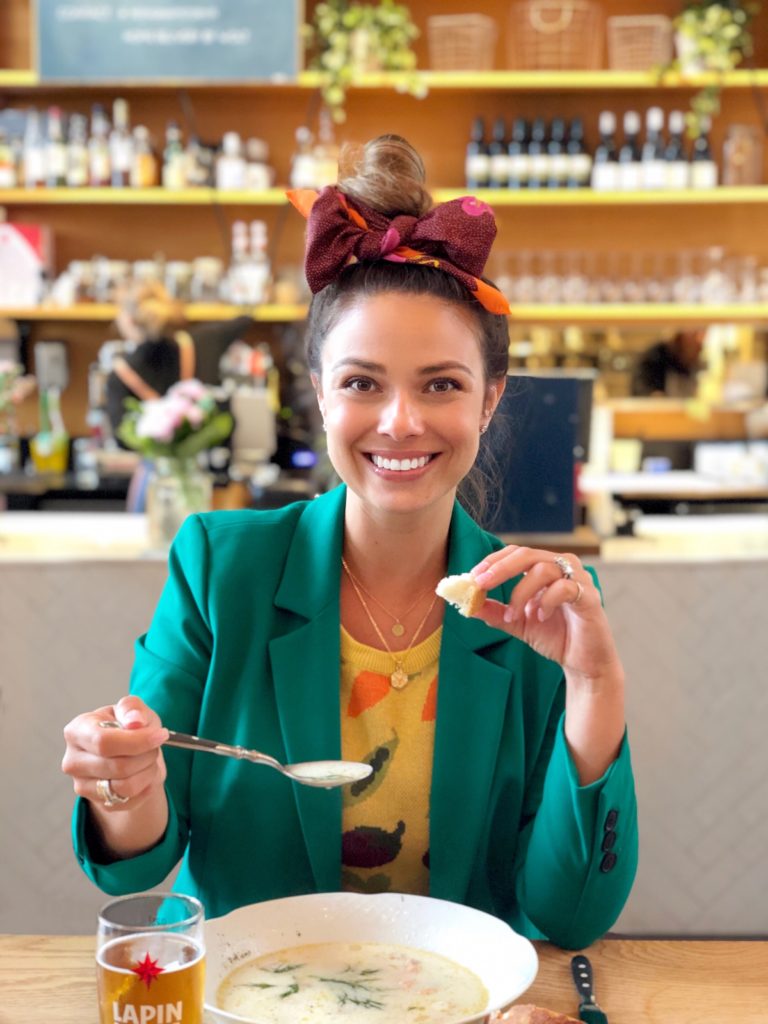 shop the look: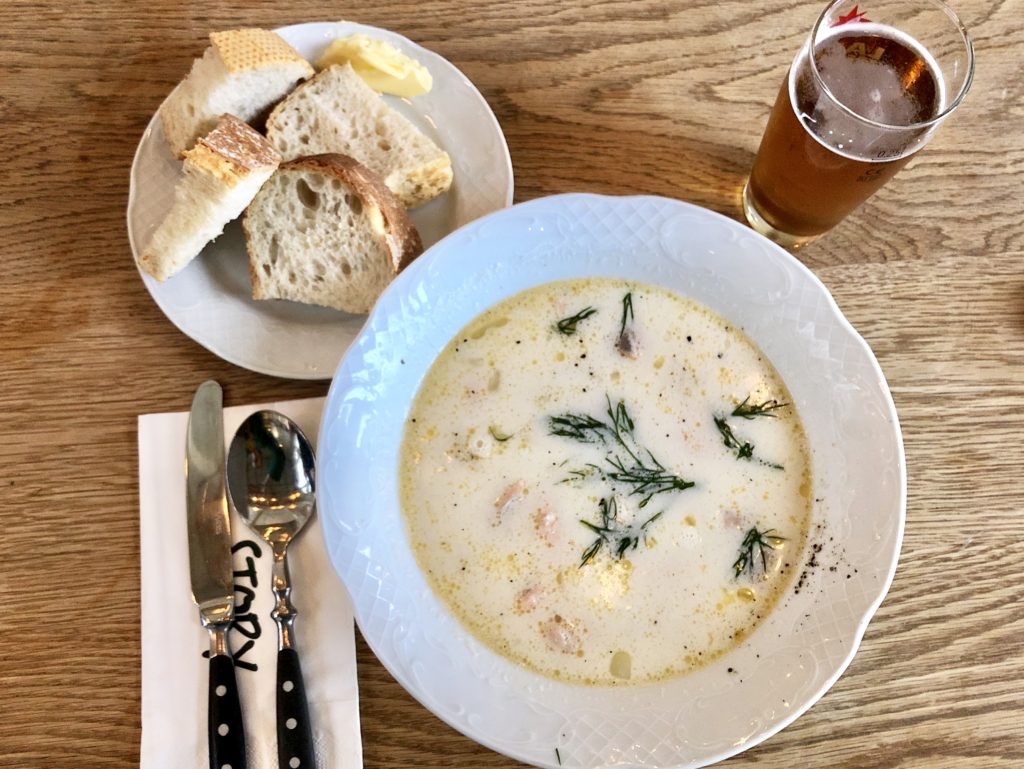 Thank you so much to the team at Hotel Katajanokka for making our stay in Helsinki a wonderful one!
Kisses and traveling wishes,