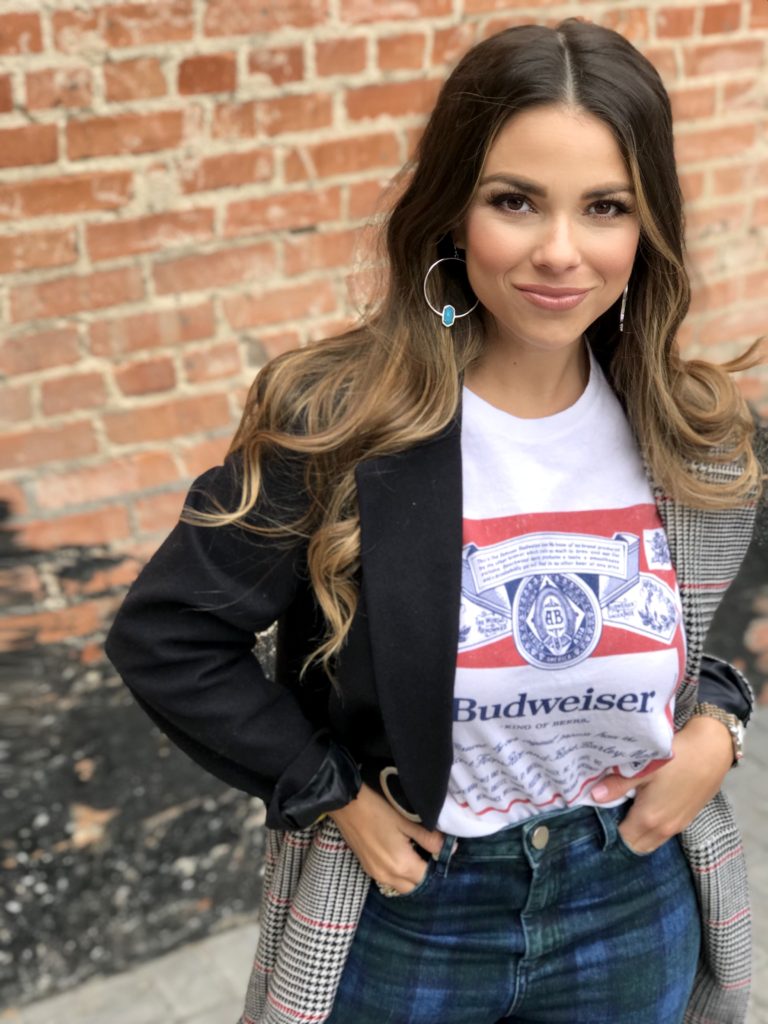 Happy Thursday gal pals!  Just one more sleep 'til Friday!  Yay!
Today I am sharing one of my favorite fashion trends- plaid on plaid! If denim on denim is the Canadian tuxedo would plaid on plaid be the Scottish tuxedo?  Whatever you want to call the trend, I am obsessed with plaid on plaid!
Today I am sharing this plaid on plaid look, how to pull the trend off and my favorite plaid pieces!

When wearing plaid on plaid wear plaids keep the plaid in the same color family like red plaid pants with a red plaid blazer or keep both plaids neutral like I've done today- denim plaid with black and navy plaid.  Also, keep the pieces you're pairing with your plaid simple!  Think solid colors and no pattern.
I've paired this plaid trench with plaid denim.  To keep things simple I added a hoop earring (similar here), a vintage inspired tee and silver pumps (similar here and here).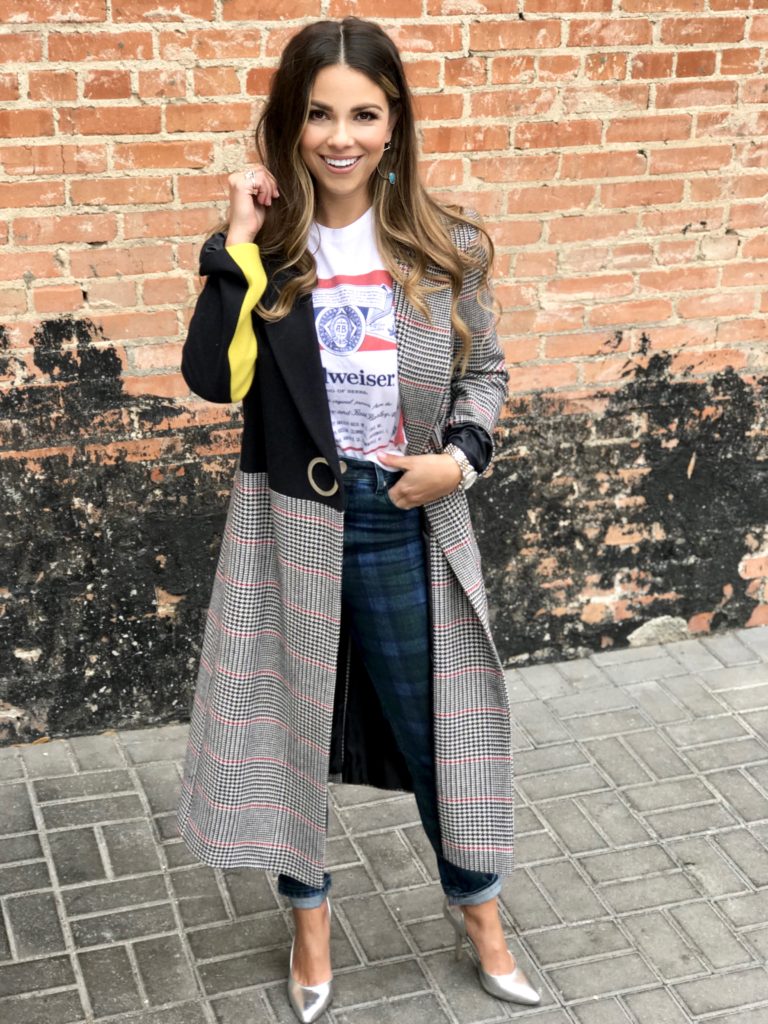 Below I have rounded up some of my favorite plaid pieces your you to create some amazing plaid on plaid looks with!
Plaid Outerwear

Plaid Pants

Plaid Skirts

Plaid Accessories

Plaid Dresses

Kisses and plaid wishes,