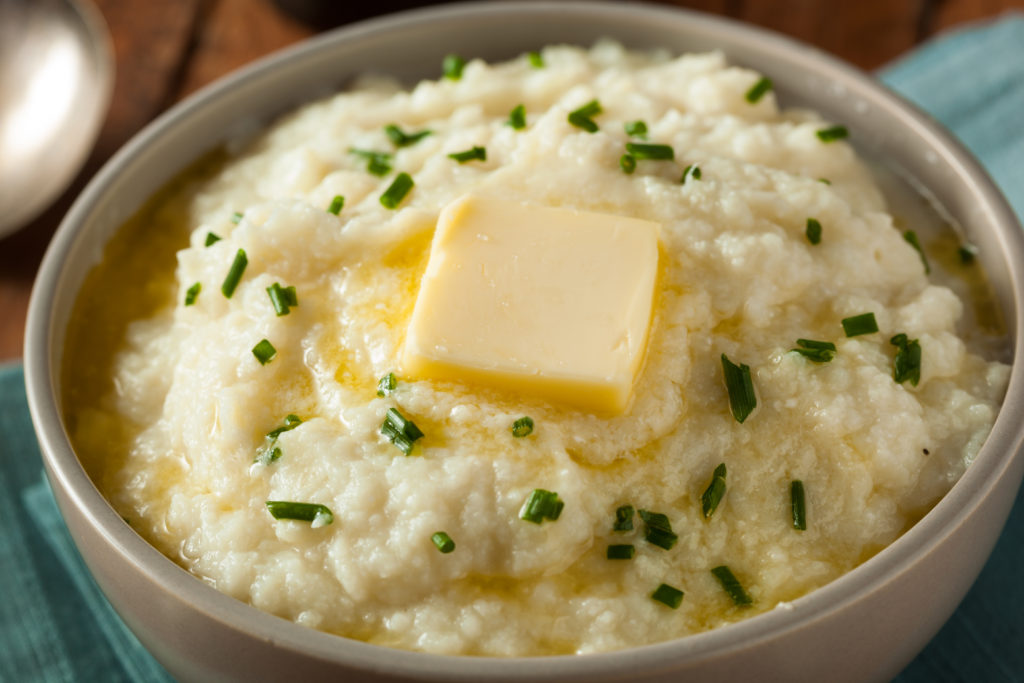 Hey guys!  Happy Friday!
Over the next few Friday's I'm going to be sharing meatless recipes with you.  Lent started on Wednesday so that means no meat for me on Fridays for the next new weeks.  I know not all of my followers are Catholic like I am, but these recipes are all going to be yummy, easy and healthy!  I like sharing with you what I am actually making in my kitchen and eating so here we go with the first recipe- garlic chive cauliflower mashed "potatoes".
I am making these cauliflower mashed "potatoes" tonight with roasted broccoli and salmon piccata!  Yum!
Garlic Chive Cauliflower Mashed "Potatoes"
Ingredients:
3 cups riced cauliflower
1/2 cup chicken stock
1 1/2 TBSP chives,chopped
1/2 TSP garlic powder
1 TBSP butter (more for topping if desired)
2 TBSP nonfat Greek yogurt
S&P to taste
Directions:
In a sauce pan bring cauliflower and chicken stock to a boil.
Boil for 5 minutes.
Reduce heat to low.
Using a masher, mash cauliflower until it has the consistency of mashed potatoes.
Add 1 TBSP chives, garlic powder, butter, yogurt and S&P.  Stir well.
Top with remaining chives and butter if desired.
Kisses and kitchen wishes,