"Of soup and love the first is the best." -Venetian Proverb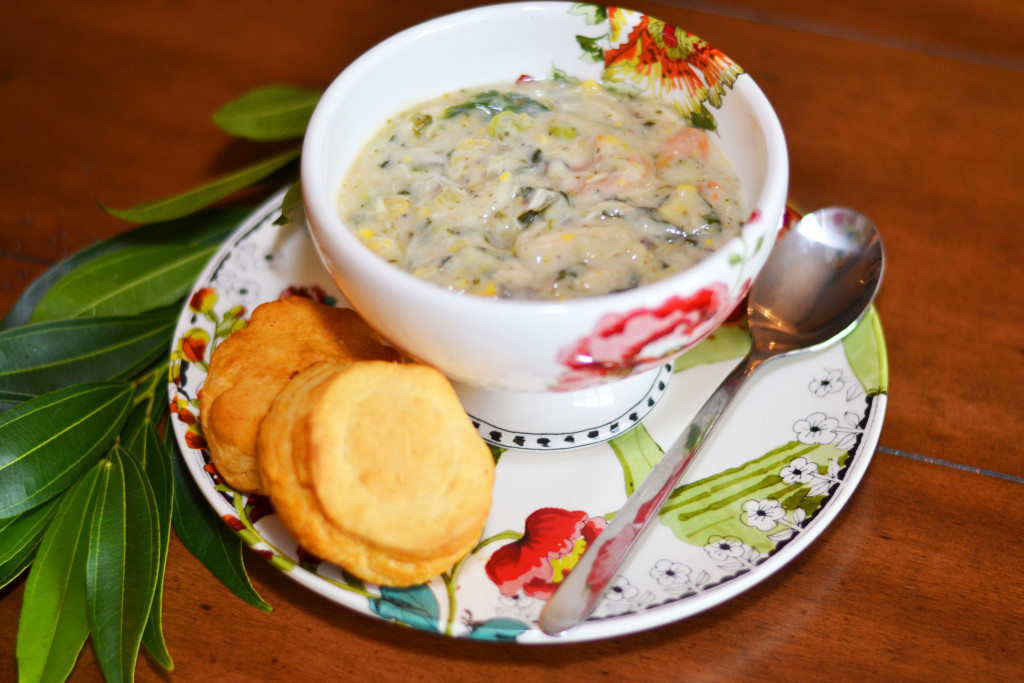 I love this recipe for when I don't feel like going to the store but its time to make dinner. With this recipe you can play around with the ingredients in your freezer and pantry and make a healthy and hearty soup in a flash!

click items to shop
This is the exact recipe, but depending on what you have in the fridge add or subtract any ingredient.  Had Thai for dinner last night, throw in the left over steamed rice.  Have bacon in the fridge, cook it up and throw it in.  This recipe can be whatever you make of it!
INGREDIENTS:
2 tablespoons EVOO
1 small onion, finely chopped
2 celery ribs, chopped
2 carrots, sliced
1 cup of mushrooms, sliced
1 can of corn
2 cups chopped cooked chicken- canned or a store bought rotisserie chicken is great!
1 cup of nonfat Greek yogurt
1 bouillon cube
1 cup frozen kale
1 cup frozen spinach
1 can of nonfat cream of mushroom soup
1 large can of chicken stock
DIRECTIONS:
In a large pot, heat butter over medium-high heat. Add onion, celery, mushrooms and bouillon cube.
Stir in corn, chicken, canned soup, yogurt, stock and frozen veggies.
Heat through, stirring occasionally, do not boil!
Kisses and easy cooking wishes,