Happy Monday y'all!  Have you been enjoying following along on our trip to Palm Springs on Instagram?  I sure hope so!
Today is Walker's birthday!  Yay!  If you're reading this babe, happy birthday!
Today I am talking about one of my greatest fashion obsessions- sets.  Today's post is all about short sets and I am so so so excited about this look and to share it with y'all!
Keep reading for detail on this short set look and I've also rounded up more short sets on my wish list.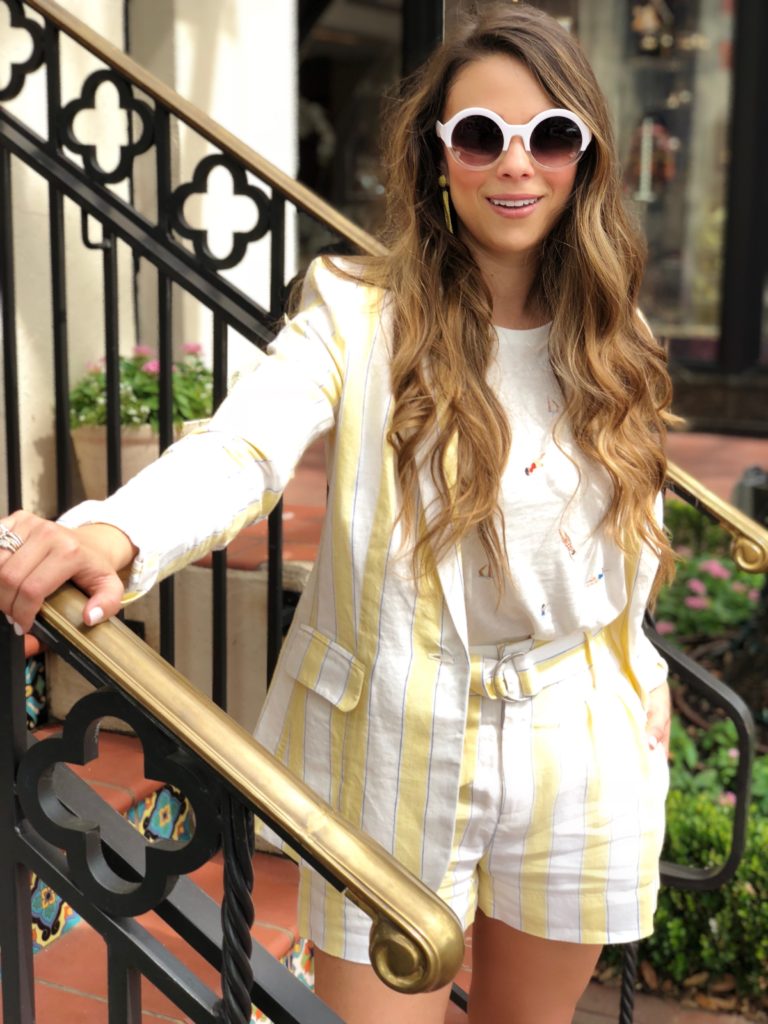 This adorable short set is located at many different retailers.  To shop the pieces, please click below.

I accompanied this adorable yellow and white striped co-ord with retro white round sunglasses, white and yellow hoop beaded earrings and a white patterned tee shirt (also here).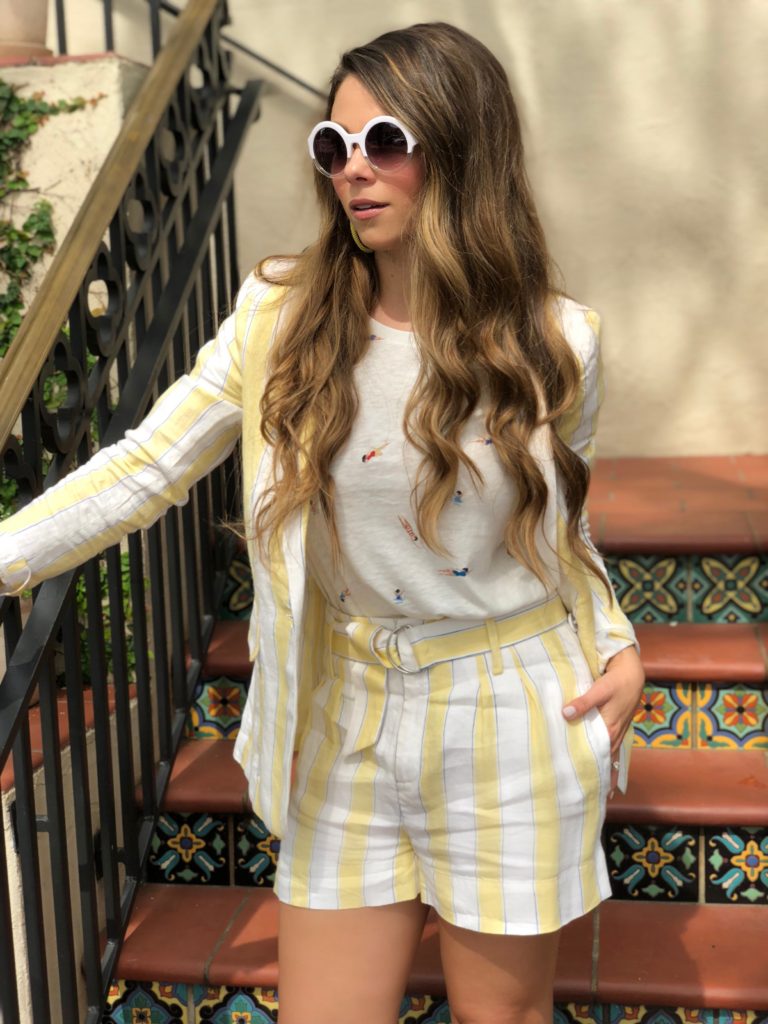 More Short Sets To Swoon Over

If you love this look this one will getcha going too!
Kisses and twinning wishes,