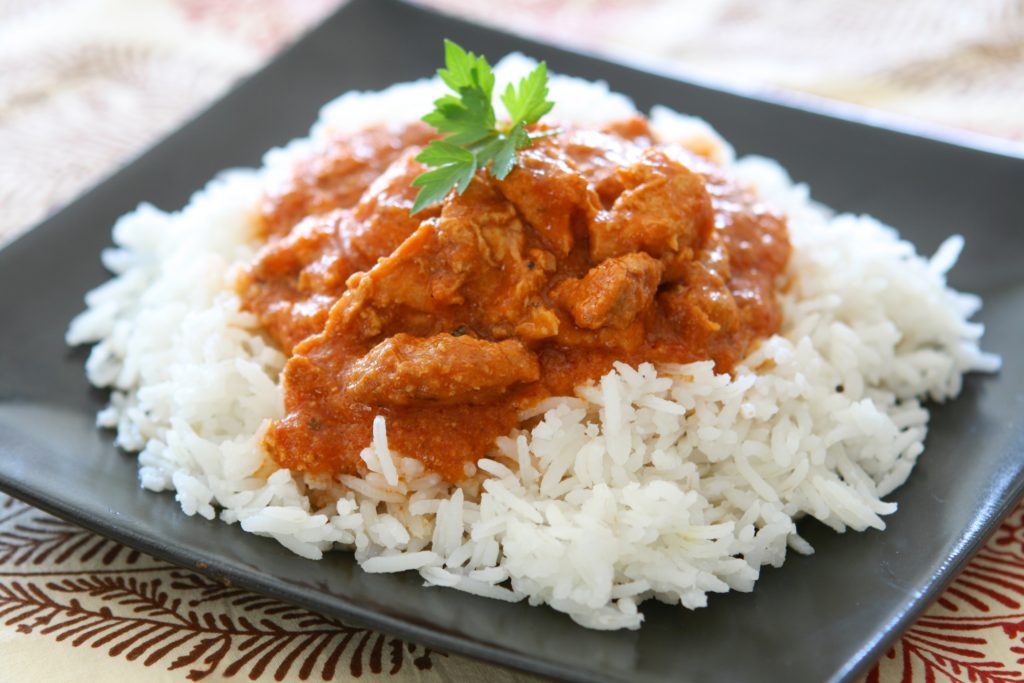 It's finally Friday! Whoop is up my people!  Gosh, this week literally seemed like the longest week EVER!
Today Walker and I are heading out to Palm Desert, CA to hopefully finalize our wedding venue.  At the bottom of this post I'm sharing a sneak peek of what's in my suit case for the trip.  Follow along on Instagram to see more looks and for a look into the venue we're thinking of having our wedding!  Eek!
Today however, I am sharing a really easy but flavor packed recipe with you.  This easy chicken tikka masala recipe is so simple and a total crowd pleaser!  I absolutely LOVE Indian food and Walker and I get Indian take out all the time, but I also love making this dish as well!  Keep reading for recipe details.  I'm also sharing which Winc wine I love pairing my Indian food with.  Haven't tried Winc?  What are you waiting for?!  Click here for a discount on your first box.

Chicken Tikka Masala
Ingredients:
28 oz boneless, skinless chicken thighs, cut into bite-sized pieces
1 cup plain Greek yogurt
3 Tbsp minced garlic
2 Tbsp ginger
3 1/2 tsp garam masala
2 tsp turmeric
2 1/2 tsp ground cumin
1 teaspoon ground coriander
1 1/2 tsp ground red chili powder (more if you like your food spicy!)
2 tsp of salt
2 Tbsp of veggie oil
2 Tbsp butter
1 large onion, finely diced
14 oz tomato puree
1 1/4 cups of heavy cream
1 tsp brown sugar
Fresh cilantro for garnish
Directions:
In a bowl, combine chicken with all of the ingredients for the chicken, Greek yogurt, 1 1/2 Tbsp garlic, 2 tsp garam masala, 1 tsp turmeric, 1 tsp cumin, 1 tsp coriander and 1/2 tsp chili powder and marinate at east 1 hour to an hour (over night is best).
Heat oil in a large skillet, add chicken and cook until browned on each side (you will finish cooking the chicken in the sauce).
Set aside.
Melt the butter in same pan.
Sauté the onions until soft while scraping up any browned bits stuck on the bottom of the pan.
Add remaining garlic, ginger, garam masala, cumin, turmeric and coriander.
Stir until fragrant.
Pour in the tomato puree, chili powder and salt.
Let simmer for about 10-15 minutes, stirring occasionally until sauce thickens.
Stir the cream and sugar into the sauce.
Add the chicken and its juices back into the pan and cook for an additional 8-10 minutes until chicken is cooked through and the sauce is thick and bubbling.
Garnish with cilantro and serve with basmati rice.
I love pairing this dish with Winc's Mercana Malbec.  Click here to try Winc!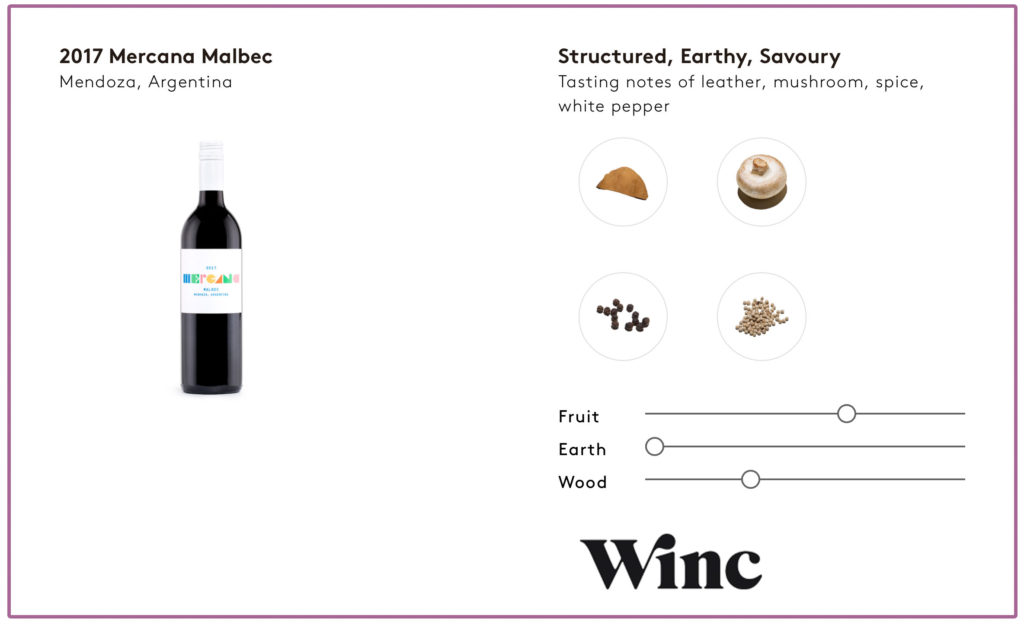 As promised above, here is a sneak peek of what I am bringing to Palm Springs with me!

Kisses and chicken tikka masala wishes,