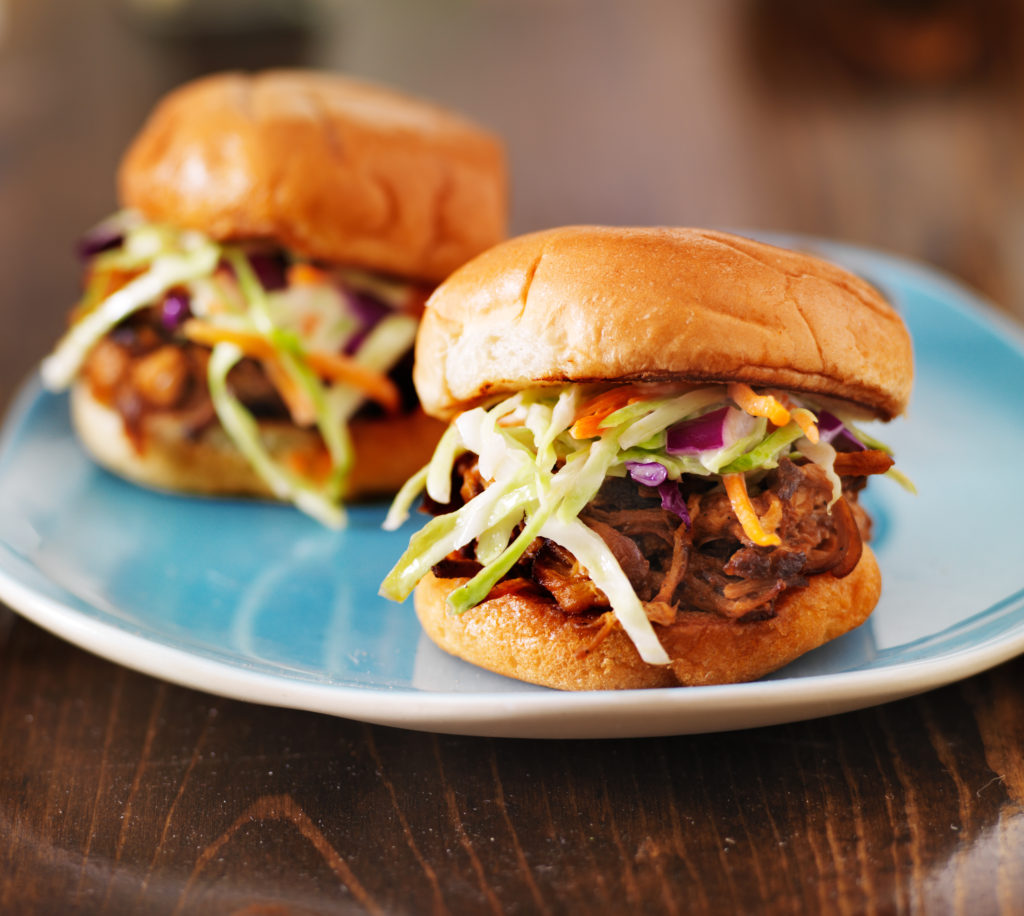 Having all of your friends over and enjoying great food and great cocktails is one of the best parts of summer.  Though entertaining is so much fun, it can be a lot of work!  Today I am sharing my easy sweet and spicy pulled pork slider recipe with y'all and let me tell you, IT IS SO SIMPLE!  These pulled pork sliders are sure to wow your guest and keep your prep time to a minimum.

Ingredients:
2 – 2.5 lbs. boneless pork loin
1/2 onion, chopped
1 Tbsp paprika
1 tsp onion powder
1 tbsp cayenne
1 tsp celery salt
1 tsp chili powder
1 tsp paprika
3/4 c. bottle BBQ sauce
1 can Dr. Pepper
2 cloves garlic, minced or pressed
Hawaiian rolls, slices in half
1-16 oz bag coleslaw mix
1-8 oz can of crushed pineapple; drained
2 jalapeños, sliced into thin strips
1/4 c. mayo
Directions:
All all ingredients from pork loin to garlic cloves to the crockpot
Cook on medium for 5-6 hours or low for 8-10 hours
Mean while warm Hawaiian rolls in the oven at 350 degrees for 5-8 minutes
Combine remaining ingredients into a mixing bowl and mix well
Once meat is cooked, assemble the pulled pork sliders and enjoy
Kisses and finger lickin' good wishes,
PS: See more recipes here! Meatball sliders, goat cheese purses and bean dip.