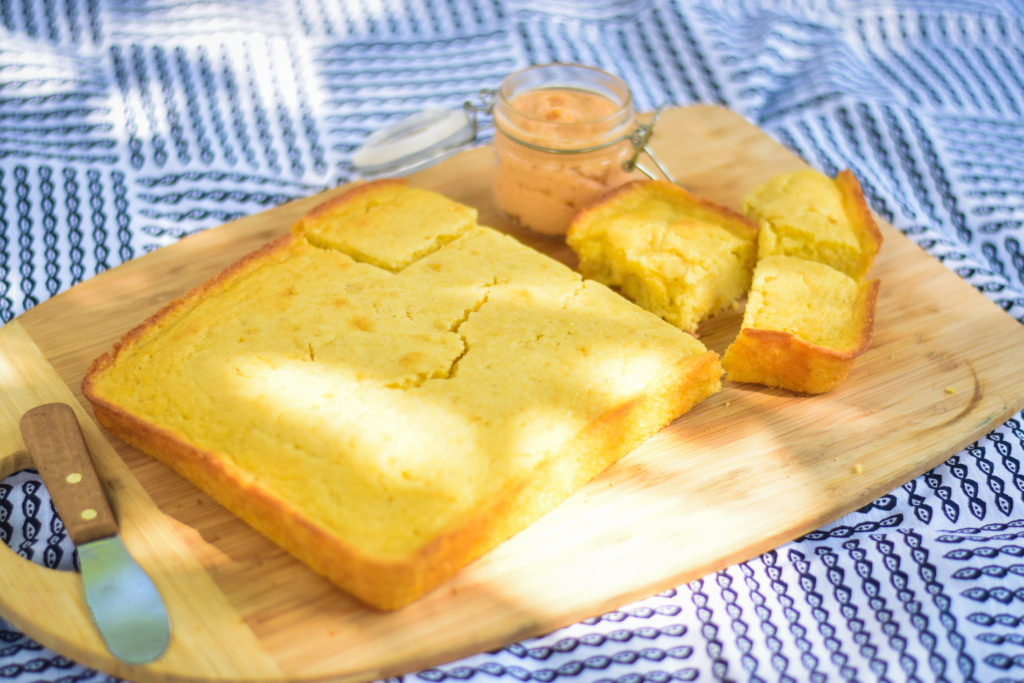 Who doesn't love cornbread? At a summer picnic or grill out or even with a hearty soup or chili in the winter, you really can't go wrong. This corn bread recipe is not only easy but it will be the moistest cornbread you've ever had!  Pair it with this honey BBQ butter and its a home run!

CORNBREAD INGREDIENTS:
2 boxes Jiffy corn muffin mix
1 cup sour cream
3 eggs, beaten
½ cup melted butter
1 teaspoon salt
16 oz. can creamed corn
CORNBREAD DIRECTIONS:
Mix all ingredients together and pour into greased 9×13 baking dish.
Bake at 375 degrees for 35 minutes or until lightly brown.
HONEY BBQ BUTTER INGREDIENTS:
2 sticks butter, softened, but NOT melted
¼ cup
3 tablespoons honey
HONEY BBQ BUTTER DIRECTIONS:
In a food processor pulse until all ingredients and fully combined.
Transfer to a serving dish and chill in the fridge until ready to serve.
Kisses and honey wishes,