"I'm here for the boos." -Unknown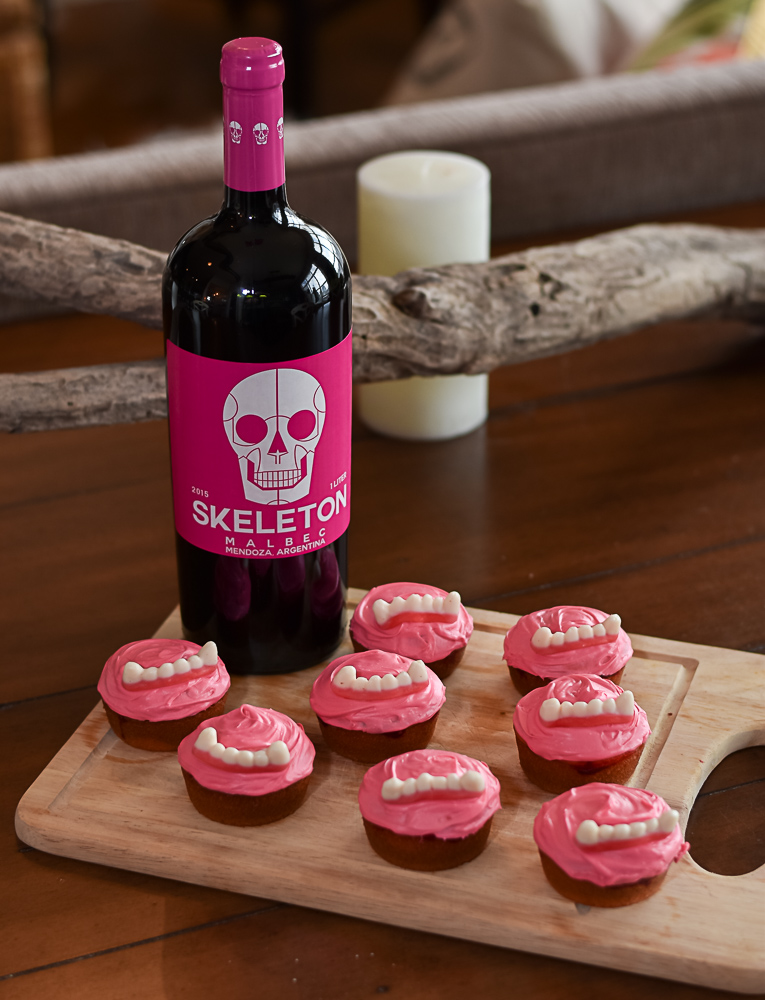 Looking for fun and festive Halloween recipes? Look no further!  Today I am sharing my strawberry vampire cupcakes.  Stay tuned because later this month I will be sharing even more holiday recipes and ideas!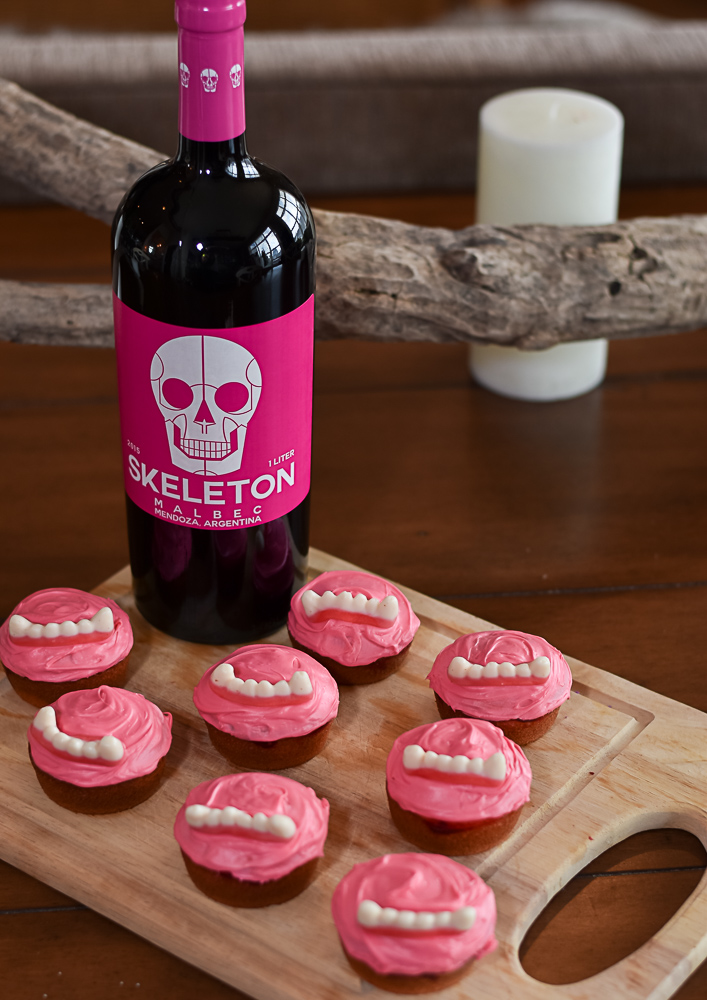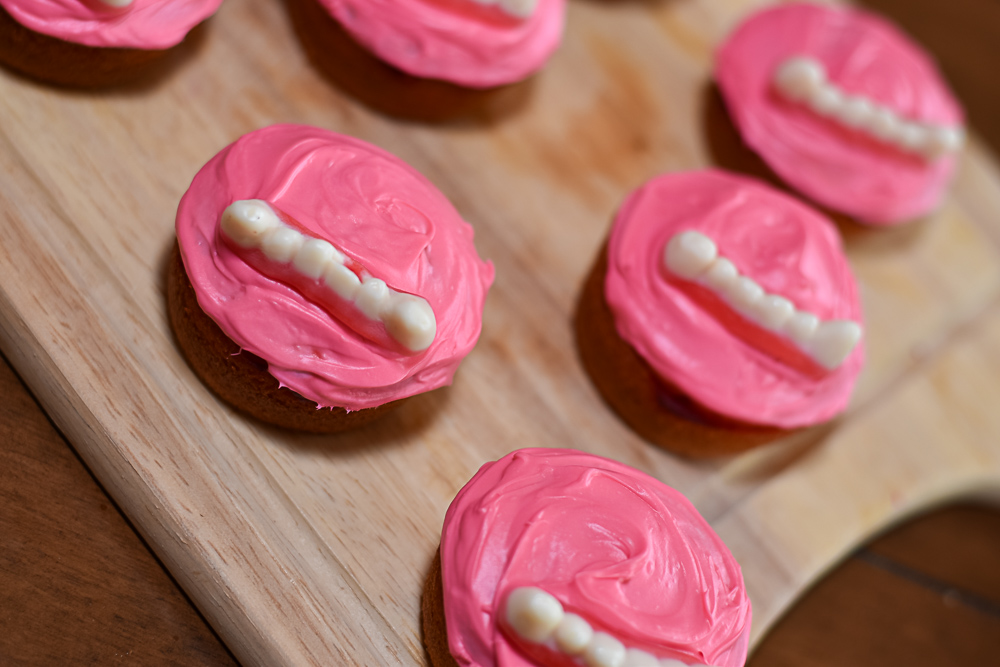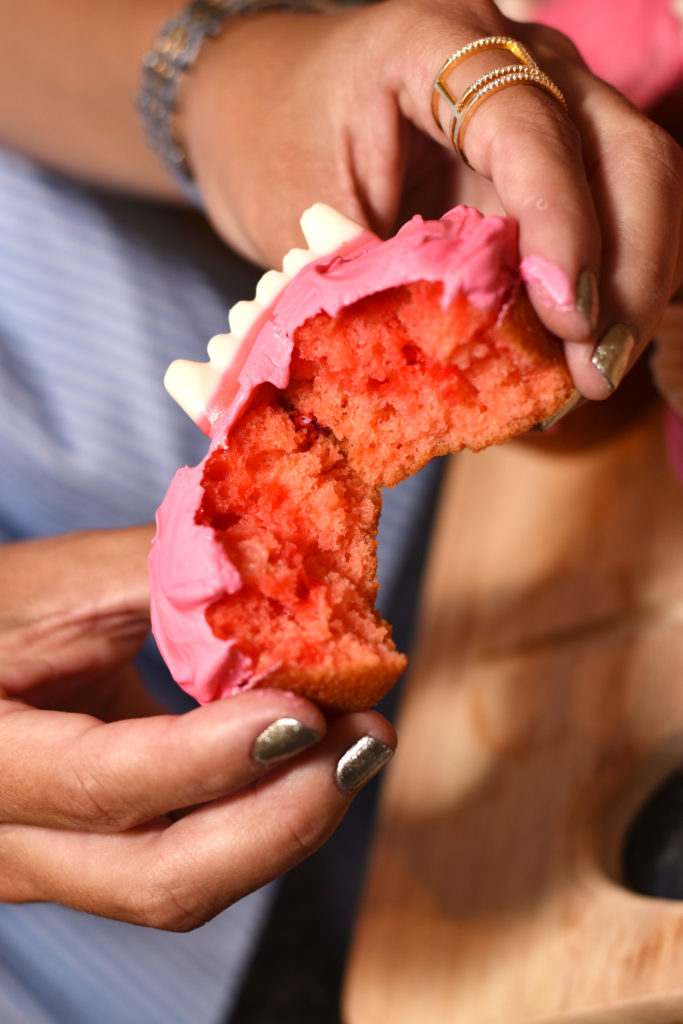 INGREDIENTS:
3/4 pound strawberries, washed and hulled
1/4 cup water
1 box white cake mix
3 egg whites
1/3 cup canola oil
neon pink food coloring
vampire teeth candies
store bought cream cheese frosting
DIRECTIONS:
Preheat the oven to 350 degrees F.
In a blender combine the strawberries and 1/4 cup water and puree until smooth. Puree should equal about 1 1/2 cups, if not add more water.
In a large mixing bowl beat together the cake mix, egg whites, vegetable oil, and 1 1/2 cups of pureed strawberries for 2 minutes.
Fill the muffin greased tins about 3/4 of the way to the top.
Bake for 8 to 10 minutes.
Allow cupcakes to cool before frosting.
Meanwhile, add food coloring to the frosting and mix well.
Frost and top with vampire teeth.

Kisses and spooky wishes,