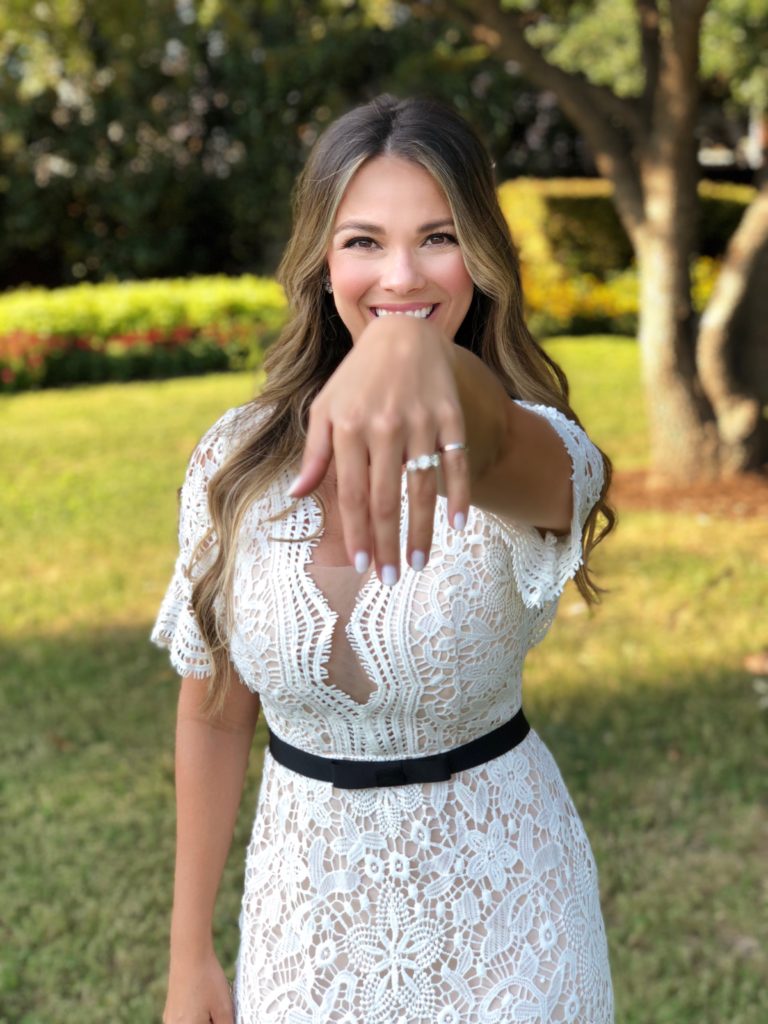 Hello gals pals!
In today's post I am sharing my new go to spot to find all of my bride-to-be needs- David's Bridal!
Keep reading for details on this ultra chic bride-to-be look and for all the reasons I love shopping with David's Bridal.
My favorite aspect of shopping at David's Bridal is they literally have everything a bride-to-be could need! Though they're famous for their wedding gowns and bridesmaids dresses, David's Bridal offers so many casual options too, not just wedding or bridesmaid gowns!
They offer a huge variety of chic and trendy styles for all the events you may have surrounding your upcoming wedding! From engagement parties to engagement photos, from bachelorette parties and bridal showers, to rehearsal dinners and cake cutting, to honeymoon, to celebrating your first anniversary… Like I said, for literally EVERY wedding related event, David's Bridal has your back. And feet and ears. David's Bridal may be know for their gorgeous dresses, but they also offer every accessory you'd need to complete your dream bride-to-be look!
Not only do they offer on trend styles, but they're all at an affordable price! Sticking to a budget when wedding planning can be next to impossible, but when shopping for all your wedding related events and occasions you won't break the bank getting all your looks at David's Bridal.
This David's Bridal look I am sharing today is just perfect for engagement photos or a bridal shower. This illusion lace shift dress with contrasting black ribbon is what bride-to-be dreams are made of! Not only is this dress simply stunning, but it's under $170! I paired this sweet lace dress with black bow front heeled sandals and crystal dusted hibiscus earrings with pearl accents both from David's Bridal too!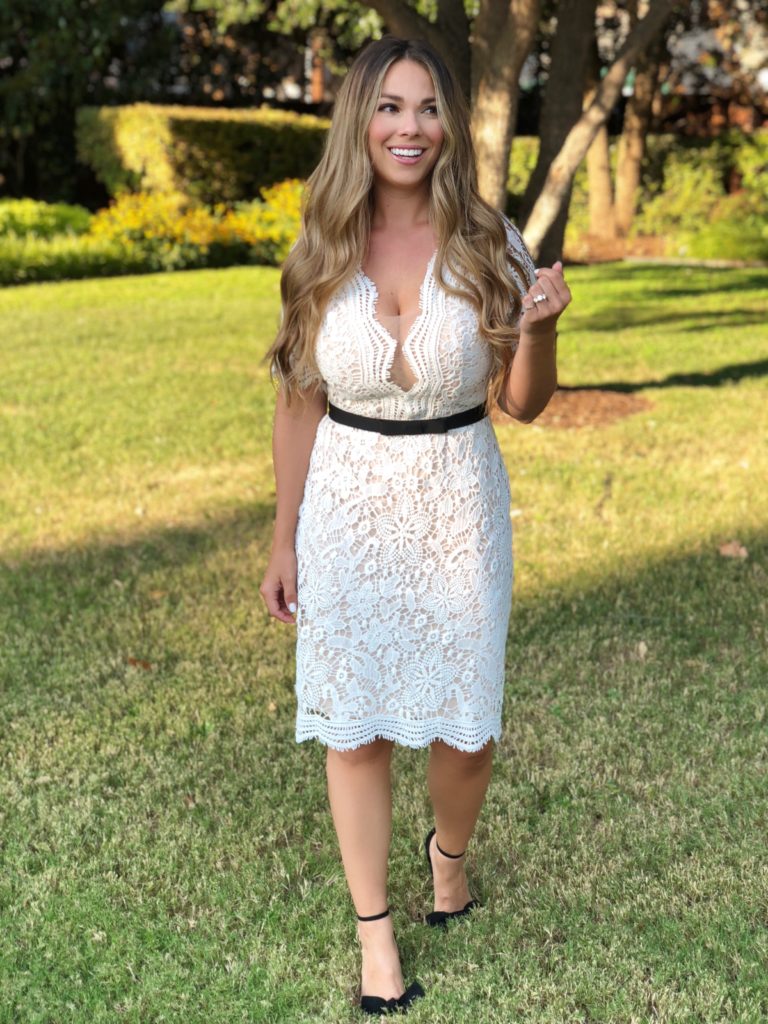 David's Bridal goes beyond the gown and is the perfect one stop shop for all of your bride-to-be needs!
Kisses and bride to be wishes,