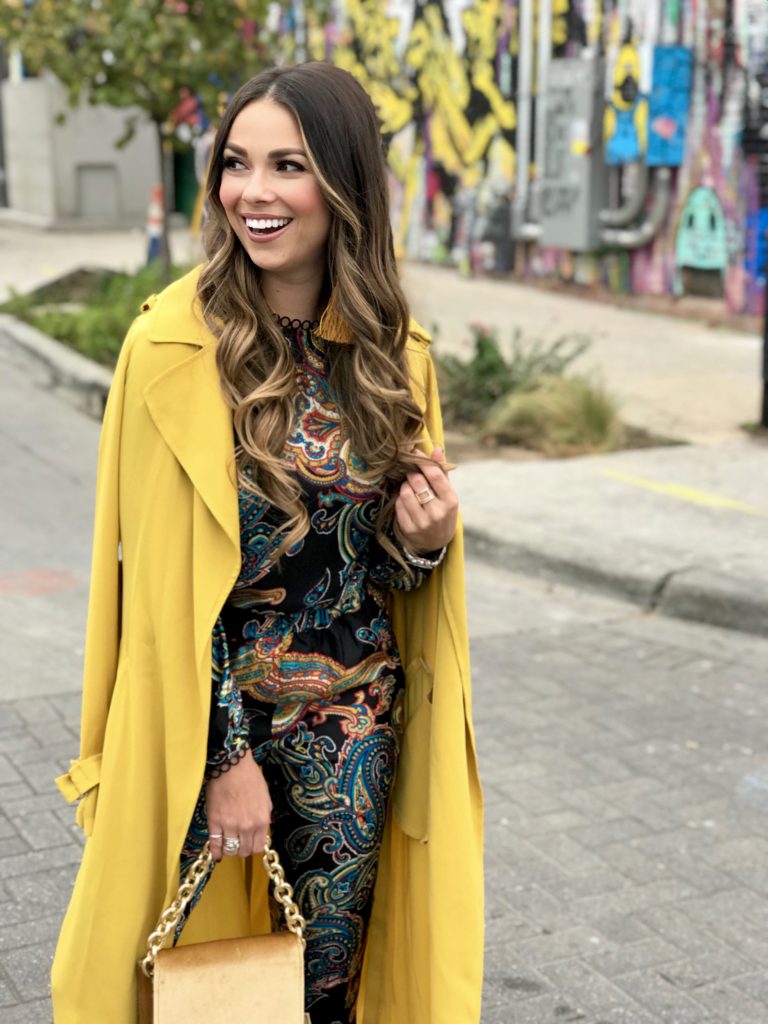 Hello friends and happy hump day!  I hope all of your weeks have been going wonderfully!
If you know me or follow me you know I love a co-ored, or matching set.  I think they're so chic and fashion forward.  Today I am sharing this adorable co-ord, more of my favorite co-ords plus tips on how to pull off this matchy matchy look!

Today's co-ord is a matching top and pant combo.  When wearing a co-ord or a matching set, be sure the pieces are tailored properly!  There's a lot goin' on, so you want this look to look crips and polished.
I paired these matching pieces with a yellow trench, bag (under $40), earring and mule.  When accessorizing a co-ord look I like to have all my accessories be the same color.  This is especially important if your co-ored is patterned.  I like picking out one color from the pattern and accessorizing solely in that color.  This keeps the look looking polished!

More Co-Ords To Swoon Over!

Kisses and fashion forward wishes,