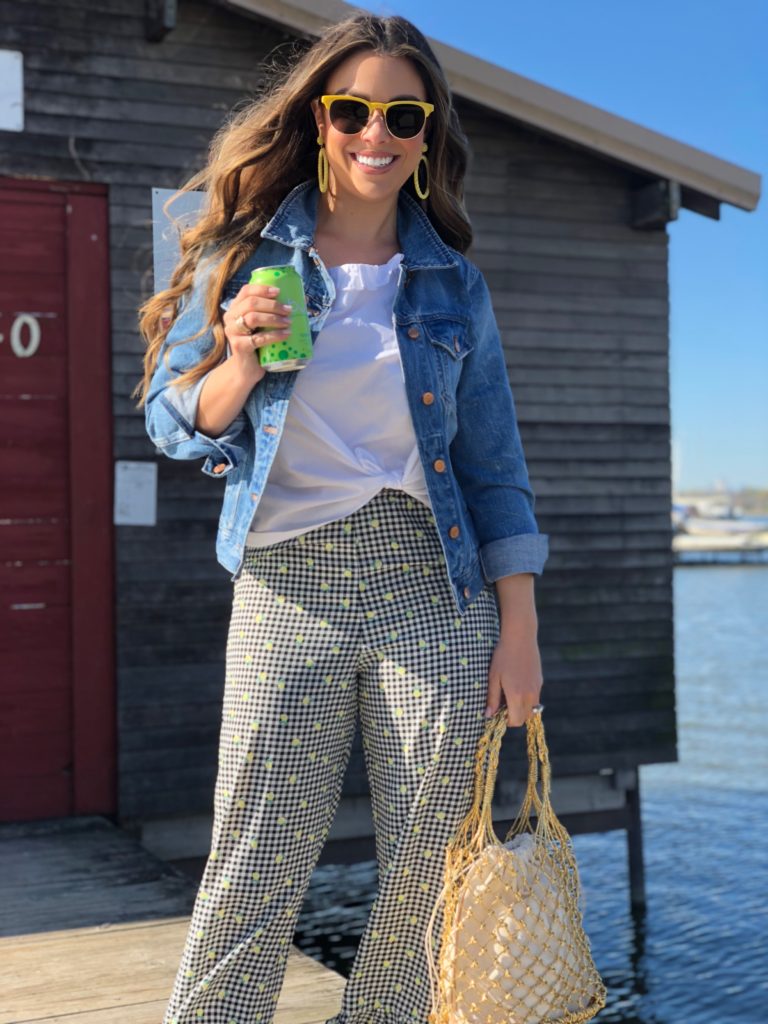 Happy Monday Amigas!  I hope you all had wonderful wonderful weekends!
I have a busy busy week ahead of me!  I leave for Europe next Monday, but before I go I have a trip to San Diego and a trip to the OC so I'll be racking up those miles, packing and unpacking and scheduling post posts for y'all so you still have fun spring content while I'm away!
But let's talk spring fashion- I don't know what it is about fruit patterned pieces but I am obsessed with them!  I shot two looks last week with a lemon print and I'm really digging both!  (I have been saying the word "digging" so much lately and I would like it to stop.)
Here is the first look incorporating lemons!  Keep reading for full look details and even more spring approved lemon pieces!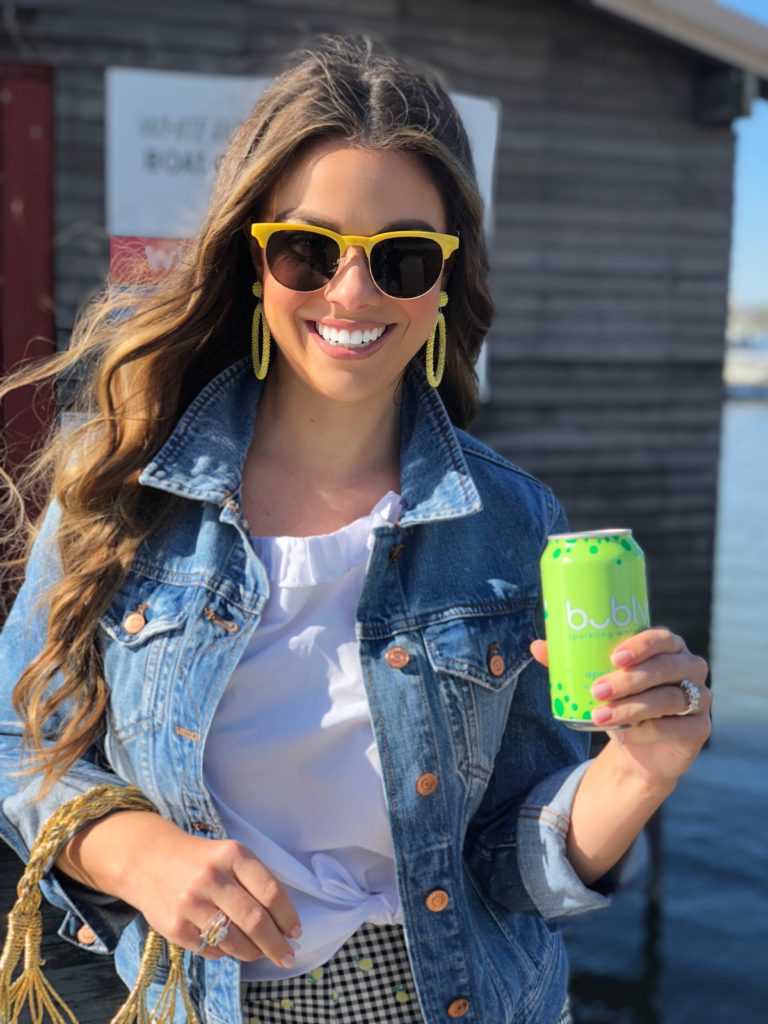 Like I said, I'm obsessed with fruit print pieces, especially for spring.  First, I just think it's down right cute, second, I feel like it's so fresh and fun for spring and summer!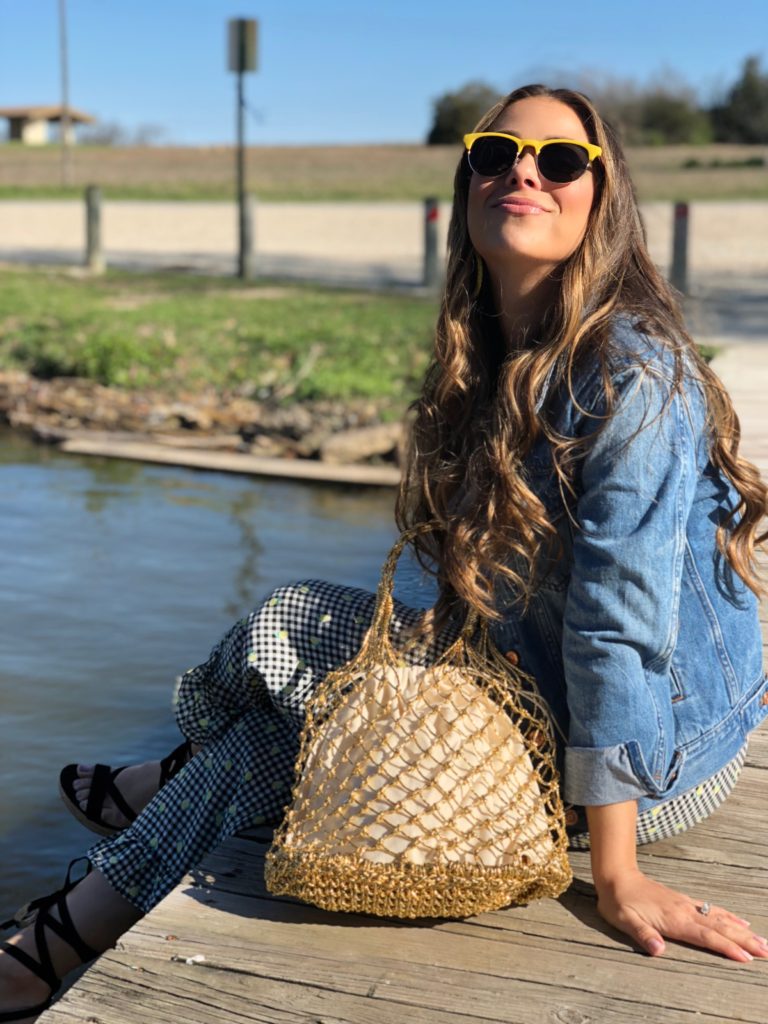 I paired these gingham and lemon print ruffle pants ($35) with a simple white tank with ruffle dealing as well ($75).  To accessorize, I topped the look off with my new denim jacket that I simply can't get enough of (also here), a gold shopper bag (under $40), yellow and white beaded hoops (under $25), black lace up wedges (similar here) and yellow sunglasses (similar here and here).

More Lemon Print Pieces To Love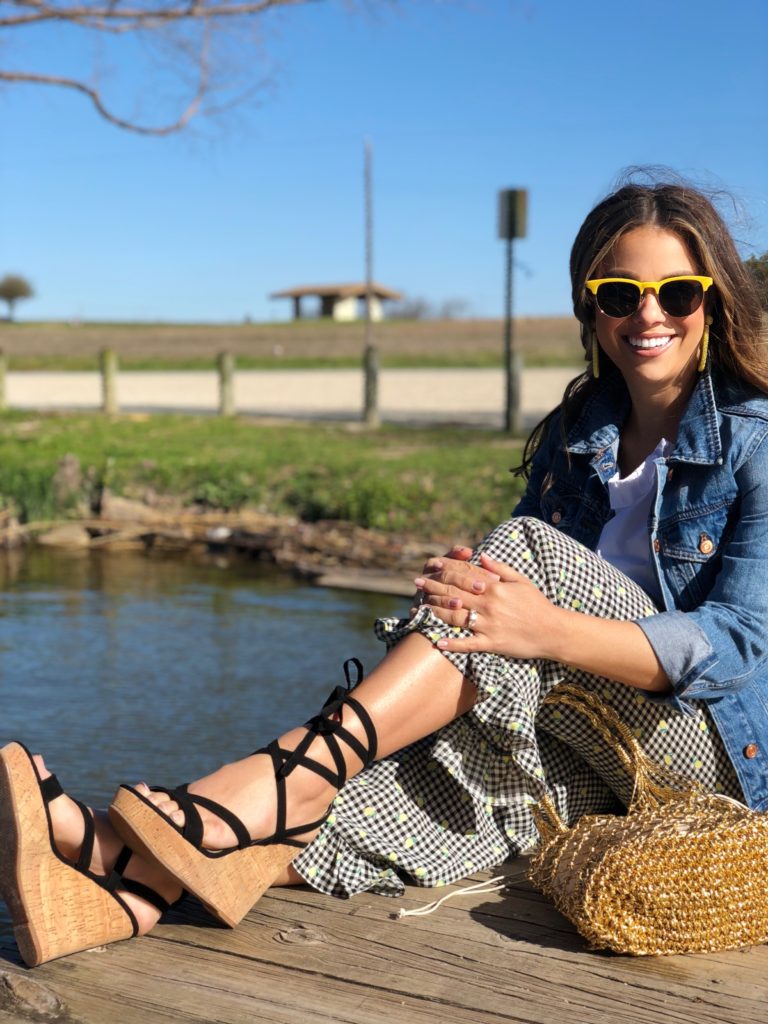 Kisses and spring fashion wishes,