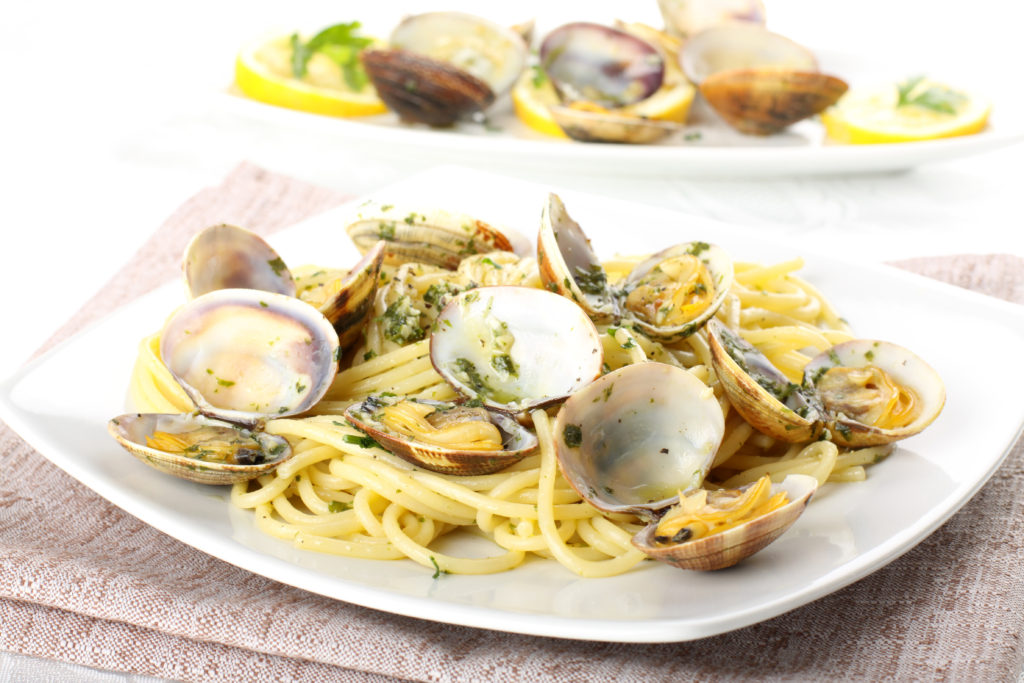 What's cookin' friends?!  Happy Friday!  Gosh, this week just flew by!  I feel like I have been so insanely busy lately.  I need a vacation, or at least a weekend where I don't have any plans.  This weekend we're going down to the ranch because Walker is getting initiated as a Mason, which is very exciting for him!  The weekend after that is his birthday and the weekend after that I'm going dress shopping!  Eek!  So it's all exciting stuff happening, but I need a break.  I am exhausted!
Today I am sharing one of my favorite recipes with you- linguini with clams.  If this dish is on the menu at a restaurant I always order it because I love it so much and it's actually really simple to make!  I love pairing this dish with one of my favorite new wines by Winc.  Click here for $25 off your first Winc order. Keep reading for more details on Winc and for this yummy and easy linguini with clams recipe!
Linguini With Clams
Ingredients:
1 pound linguini
1/4 cup EVOO
5 cloves garlic, chopped
1 tsp dried thyme leaves
1 tsp crushed red pepper flakes
1 lemon, juiced
1/2 cup dry white wine
1 (15-ounce) can whole baby clams, with their juice
1/2 cup flat-leaf parsley, chopped
Directions:
Bring a large pot of water to a boil.
Add salt and the linguini and cook according to time on package.
Add oil, garlic, thyme and red pepper flakes to a skillet over medium high heat.
Add wine and lemon juice to the pan.
Next add clams and their juice.
Drain pasta and add it to the clam sauce.
Toss and coat the pasta in sauce with clams until the pasta absorbs the flavor and juices, 2 to 3 minutes. Remove from heat and season with salt, add parsley and serve.
It's really that simple!
This is a great week night meal because how quick and easy it is, but it's also a great meal to entertain with because your guest are sure to be impressed with this delicious dish!
I love serving this pasta dish with homemade garlic bread and Pretty Young Thing Sauvignon Blanc from Winc. Winc is a wine delivery service I use every month and love it! They have such unique and delicious wines. I cannot wait for my box every month. Click here for $25 off your first Winc order.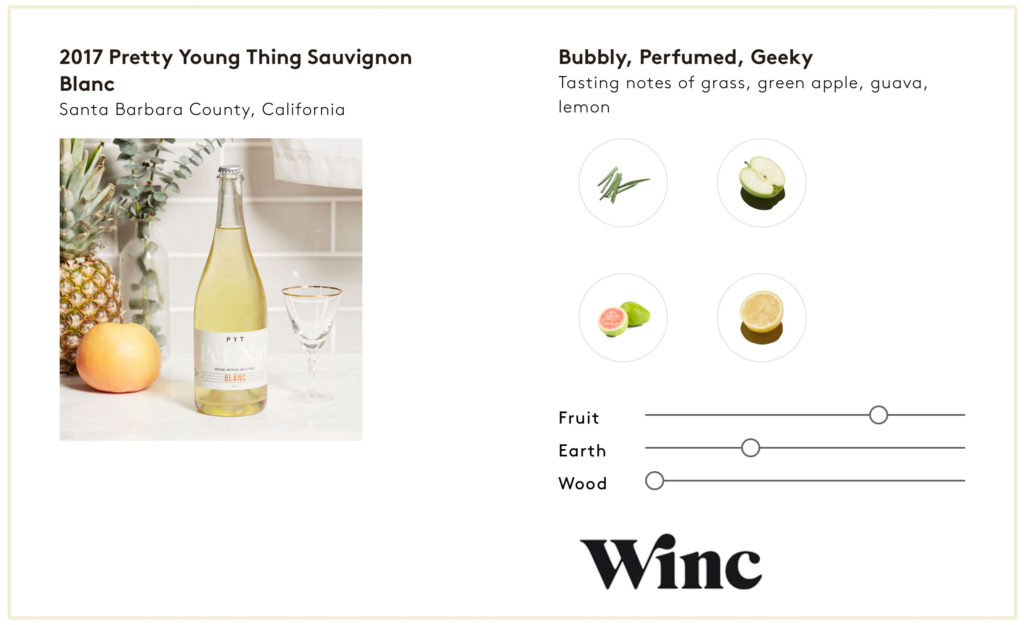 Kisses and kitchen wishes,