Hey friends! I hope you are all having wonderful weekends! Today I am sharing my food guide for Gdansk, Poland. Get ready to drool!
Dinner at Restauracja Targ Rybny – Fishmarkt. The charming white and blue décor was literally to die for and the food was tremendous as well! We started with a beautiful salmon tartar and for our entrée we split the fish special which was 3 different types of fish, turbo, zander and sea bass, served with whole grain mustard mashed potatoes and a light spring salad.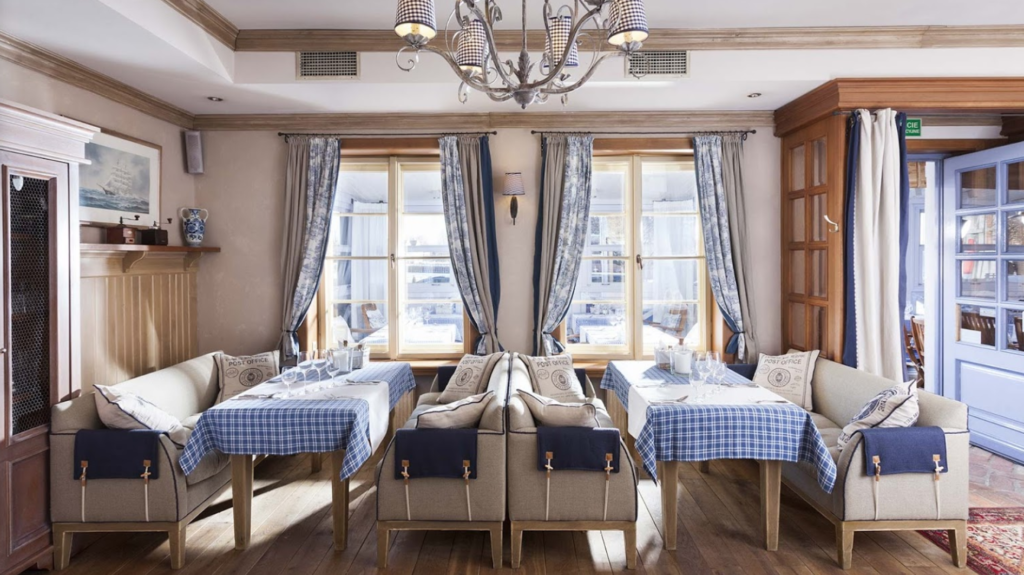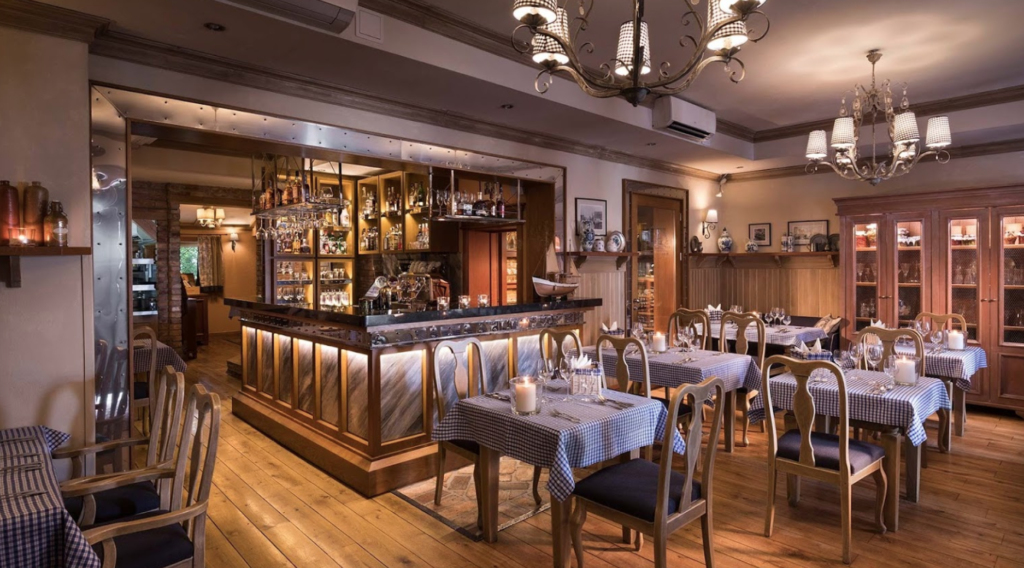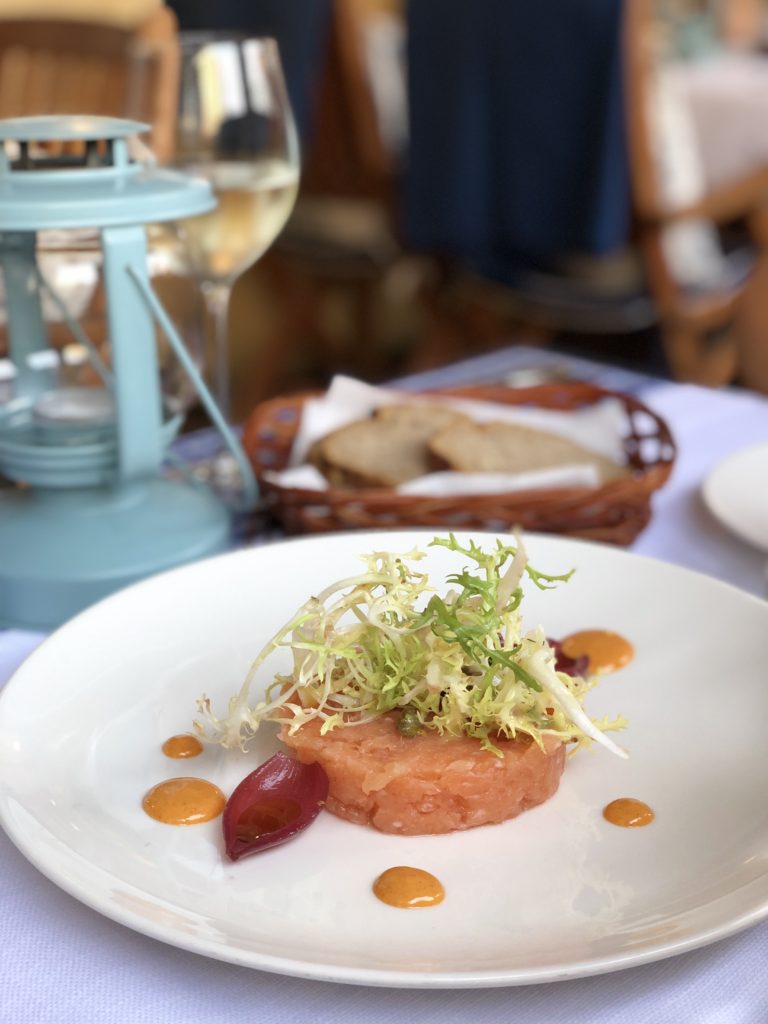 Dessert at Tawerna Dominikańska. The charming waterfront restaurant is decorated like the Garden of Eden complete with a 15 foot python snake who lives in an in ground glass cage. The snake's cage was thankfully inside and we chose to sit outside which was so charming! We had the apple cake and it was delicious!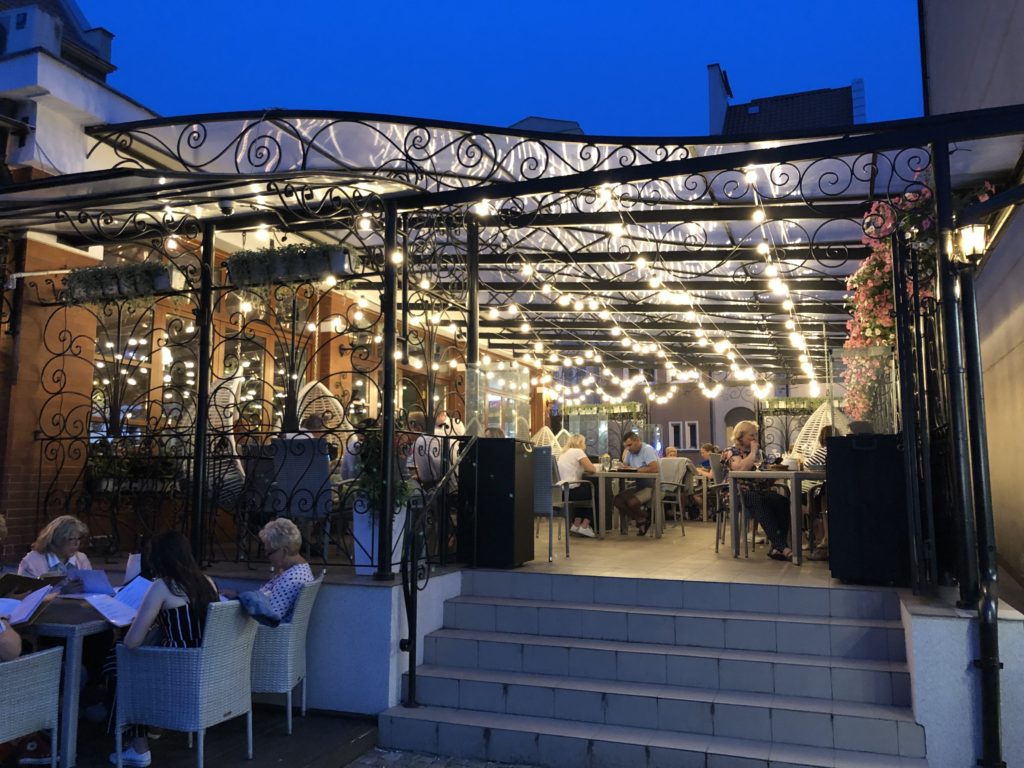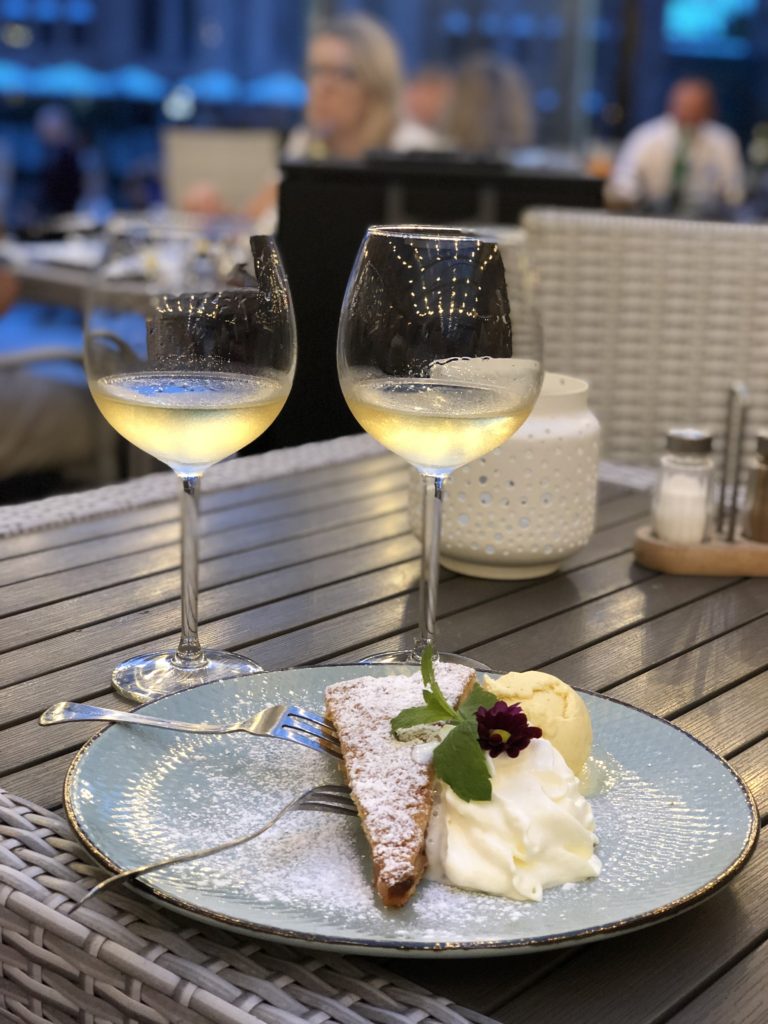 Lunch at Gdansk Bowke. It's right on the water offering great sights, people watching and traditional fare. We split the schnitzel, which was served with a a fried egg, a light cucumber salad and sweet and sour cabbage, which was out of this world! This restaurant is a great spot for lunch or even a casual dinner.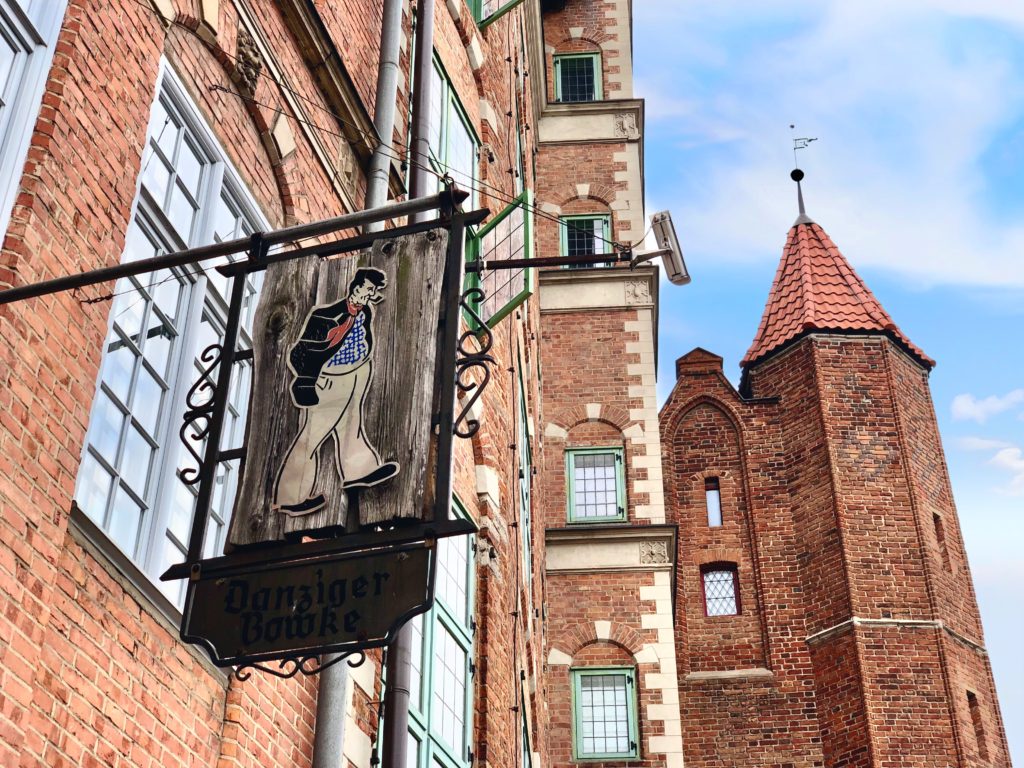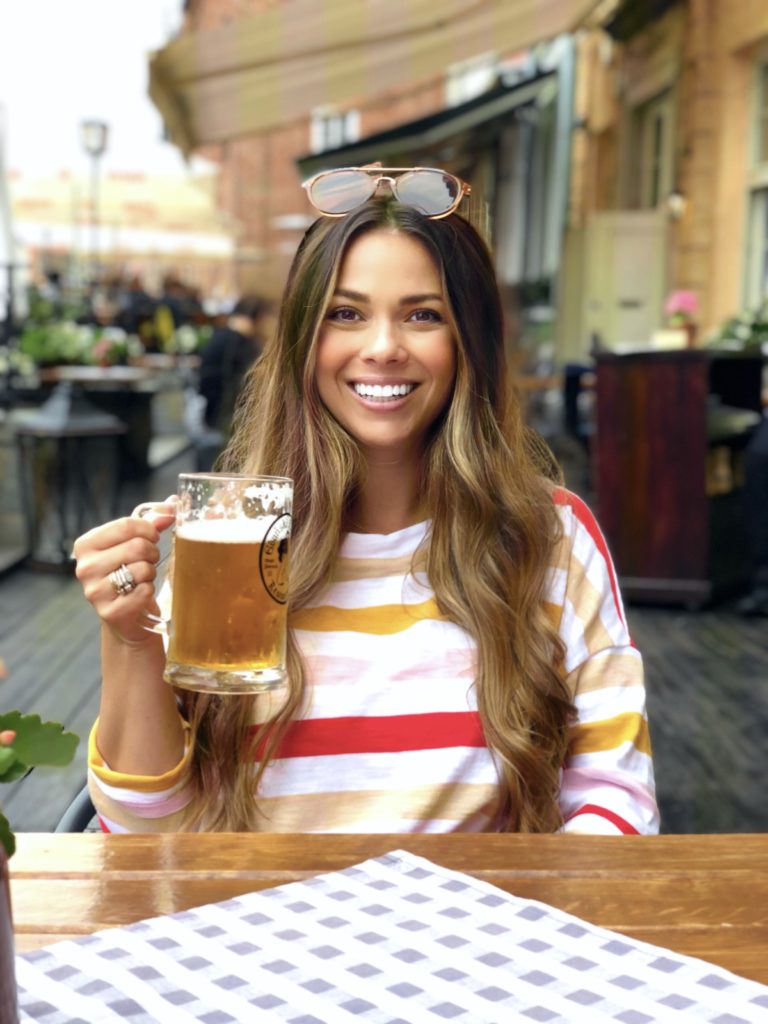 shop the look: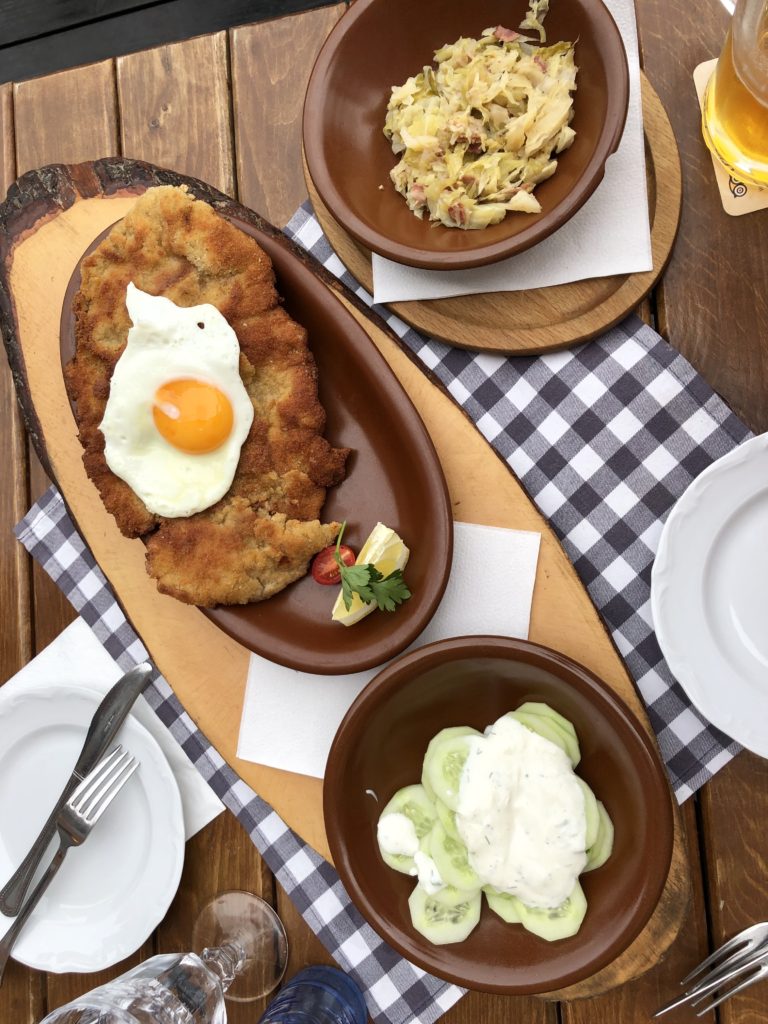 Beer tasting at Piwnica Rajcow, a restaurant and brewery directly outside of Artus Court and behind Neptune's Fountain. The local beer was tasty and the location is perfect to people watch and see street performers. We had an absolute blast sipping and people watching.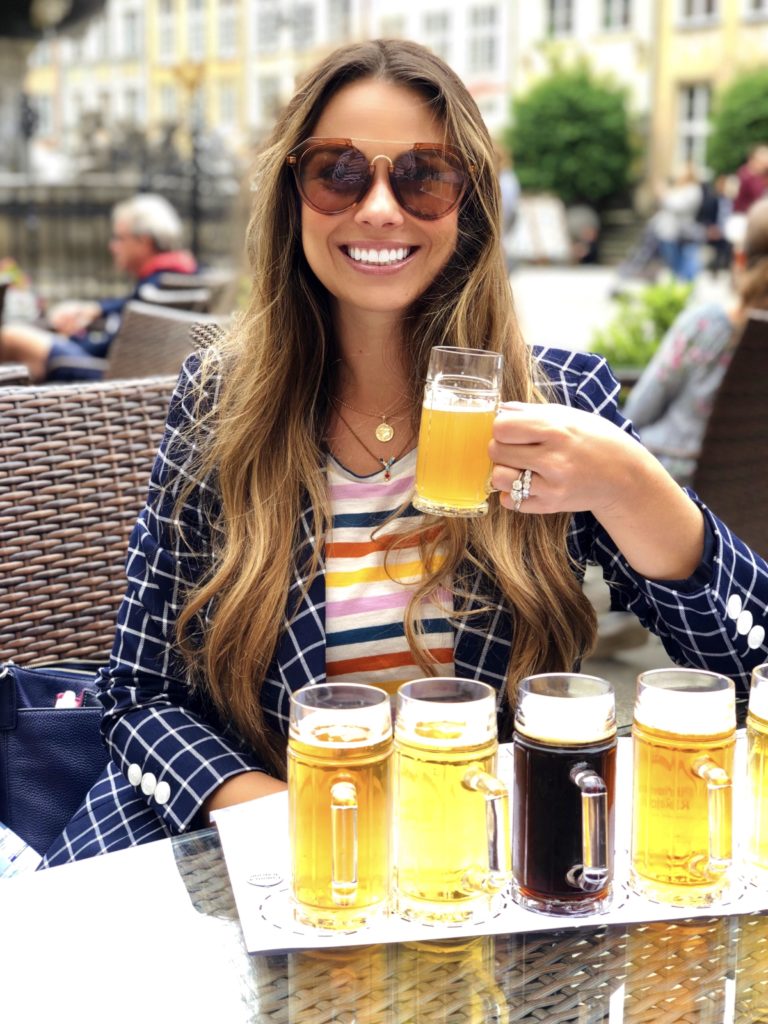 shop the look: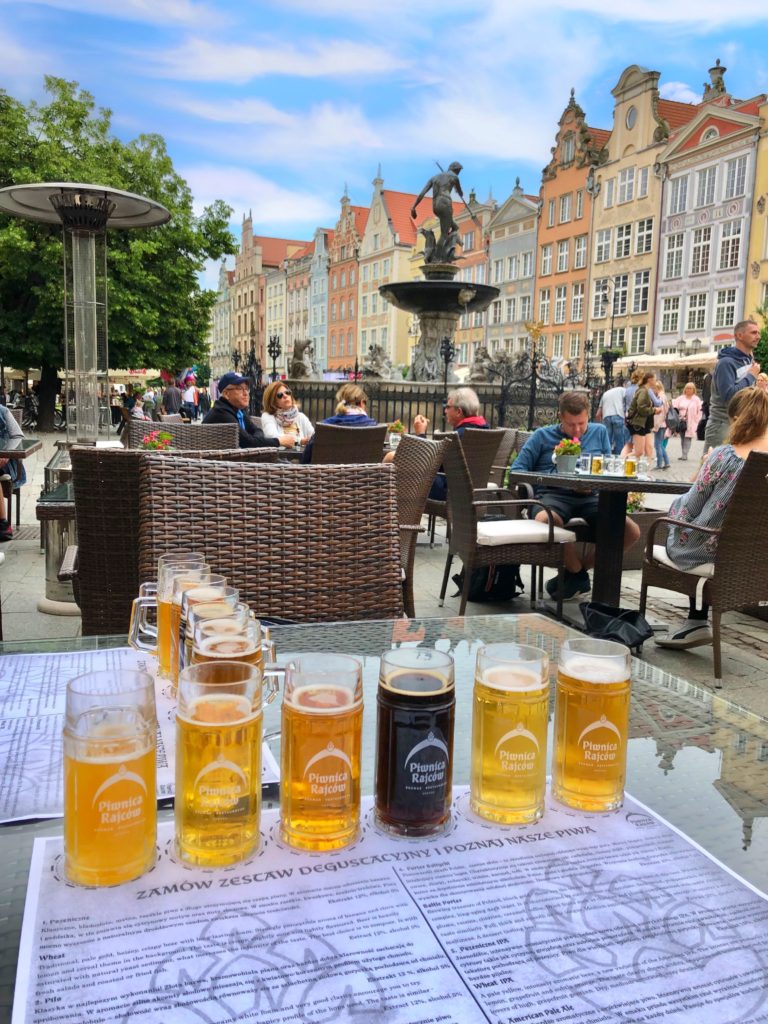 Dinner at Goldwasser. Firstly, the décor and ambiance were out of this world. So opulent but cozy at the same time. We sipped on white wine and took in the views of the water. We started with elk carpaccio then Judi had a Cesar salad and I lobster bisque. For our entrée we split the wild boar, which was served with traditional Polish dumplings, purple cabbage and a mushroom gravy. Yum! Stuffed, we decided to pass ob dessert and each have a glass of their house made Goldwasser. Goldwasser, also known as "the vodka of Gdansk", is a strong root and herbal liqueur that dates back to 1598. It is made from herbs and spices such as cardamom, cloves, cinnamon, lavender, thyme, coriander and juniper and had 23 karat gold flakes floating in it. Back in the day it was the drink of royals.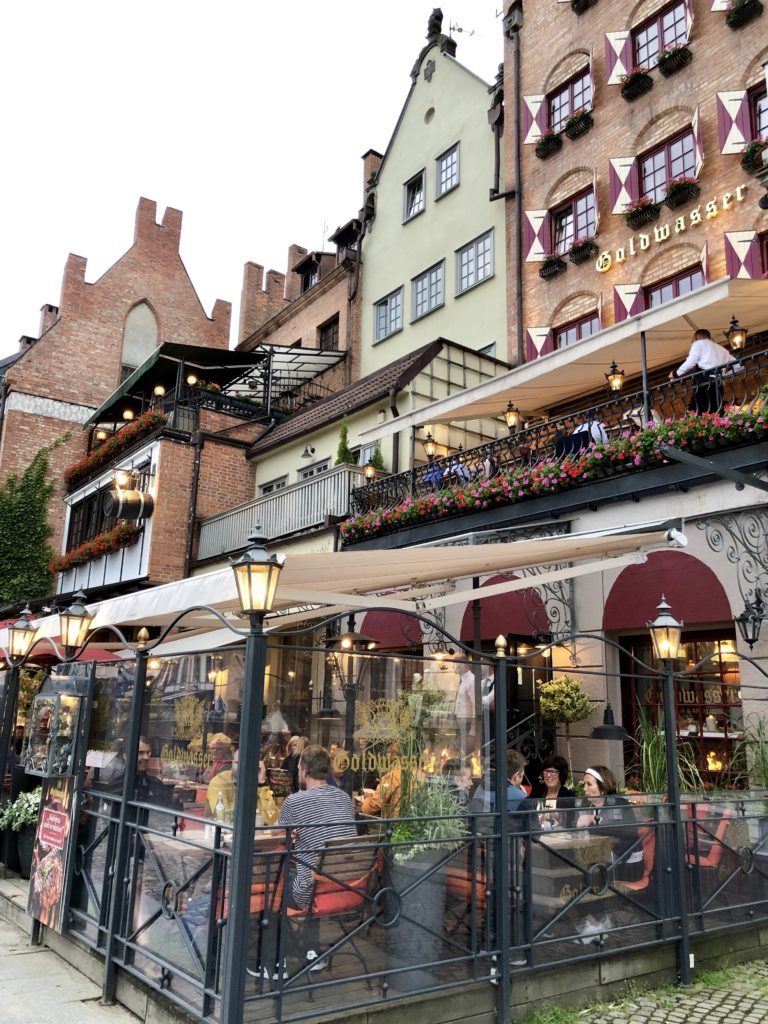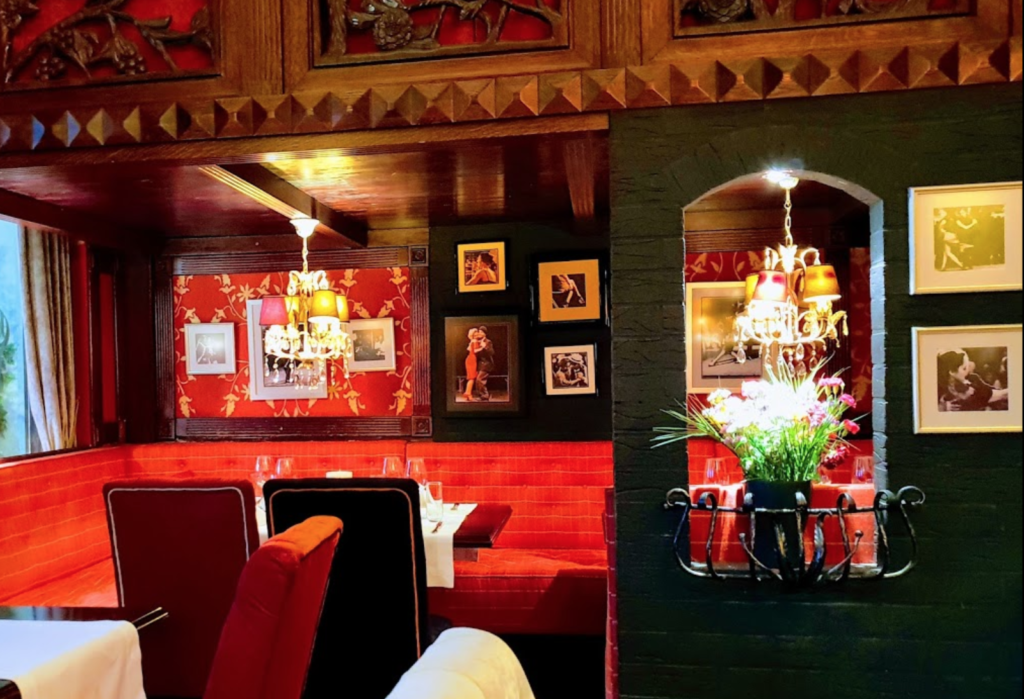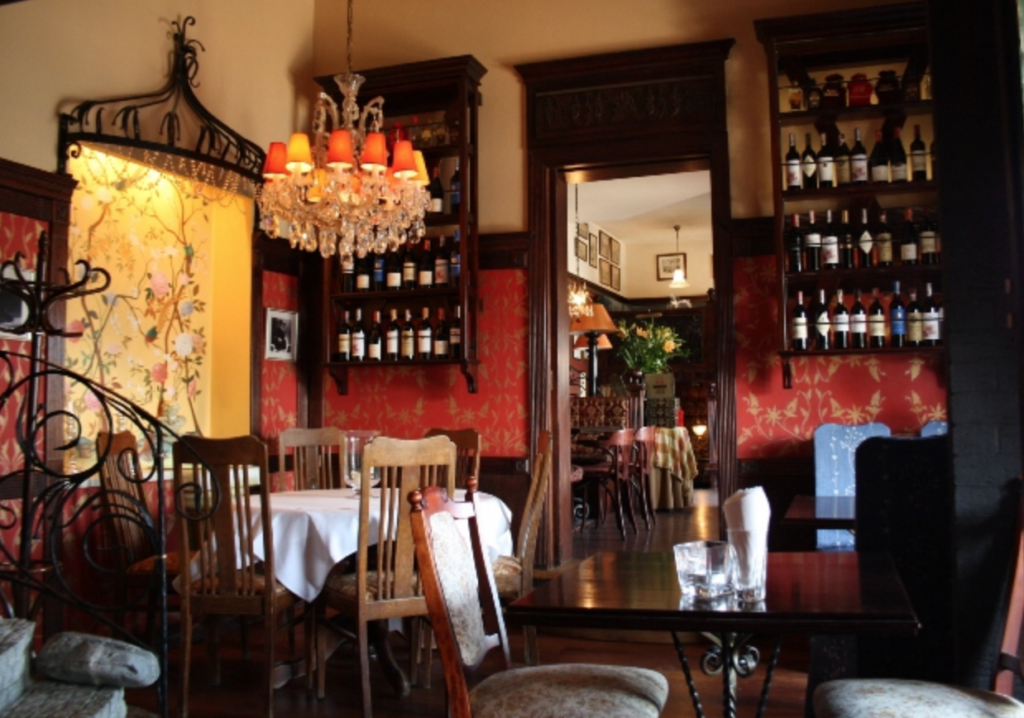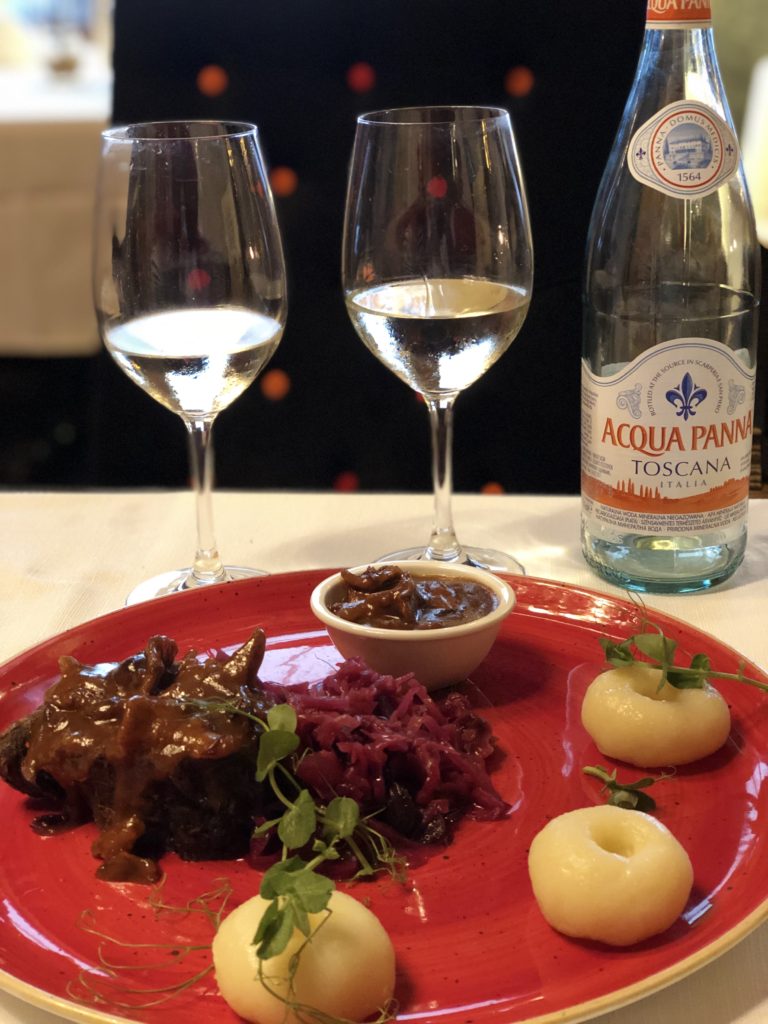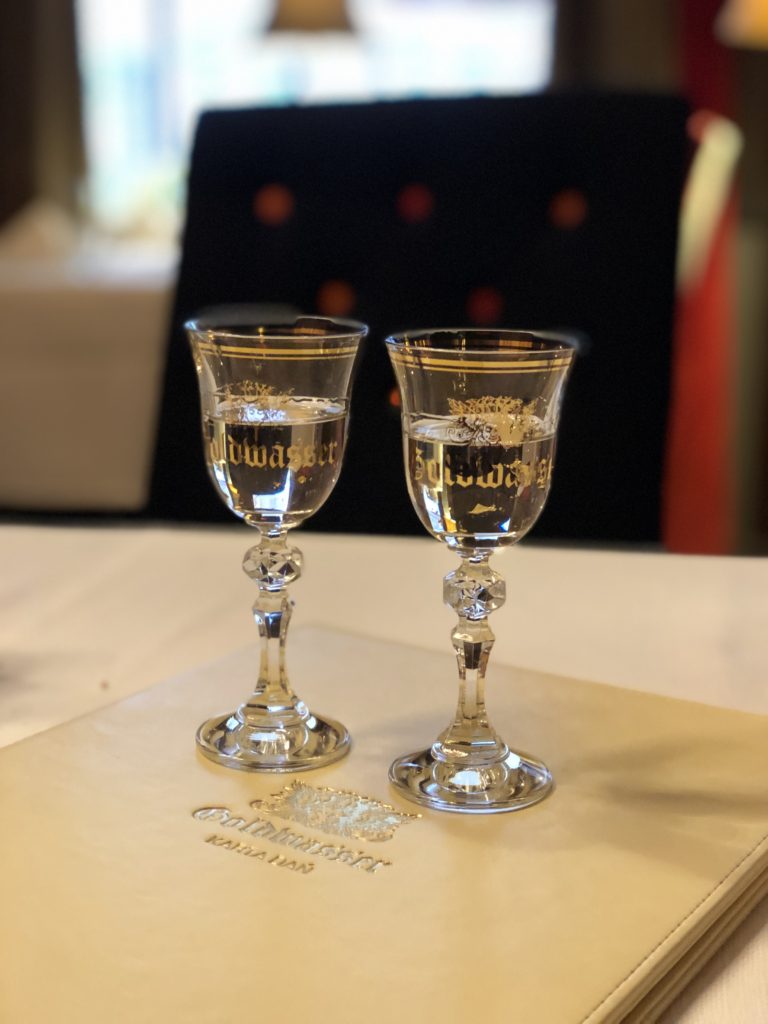 Dinner at Restauracja Gdańsk Pod Łososiem Goldwasser House. Boy, you're in for a treat! And you'll be in good company-Pope John Paul II, President George H.W. Bush and Margaret Thatcher have all eaten at the restaurant.  Firstly the décor was insane!  It felt as if we were eating in a grand ballroom of a royal palace.  Totally beautiful.  And the food was divine as well.  We started this scallops in a leek parmesan sauce.  OMG, Amazing.  For our entrée we had baked salmon crusted in 23 karat cold served with roasted vegetables, spinach noodles and a rich lobster cream sauce.  Wow.  And if that wasn't enough we finished the meal with a glass of Goldwasser again.  When in a Goldwasser House…  This is an absolute MUST in Gdansk!  If you have just one meal in Gdansk it should be here.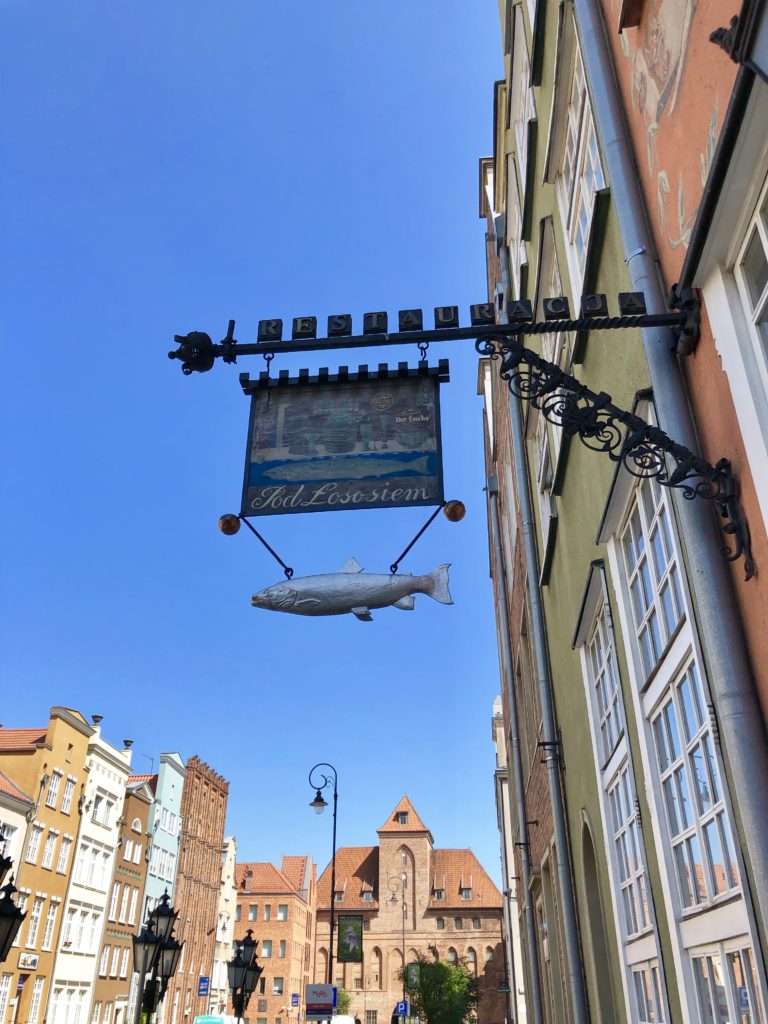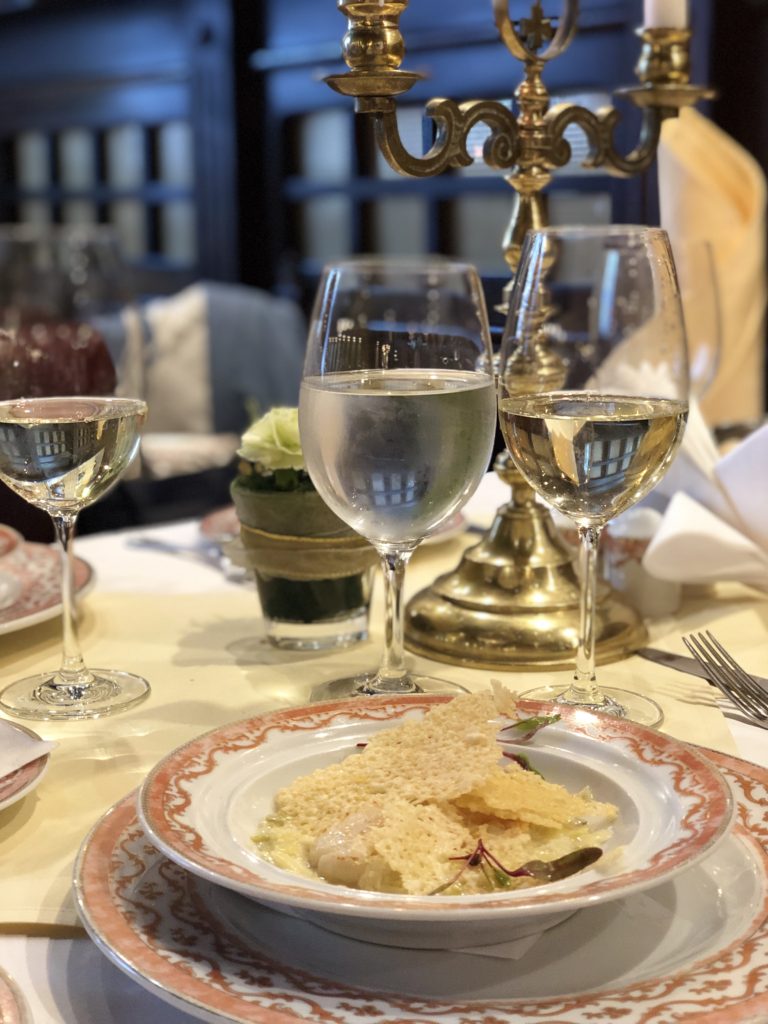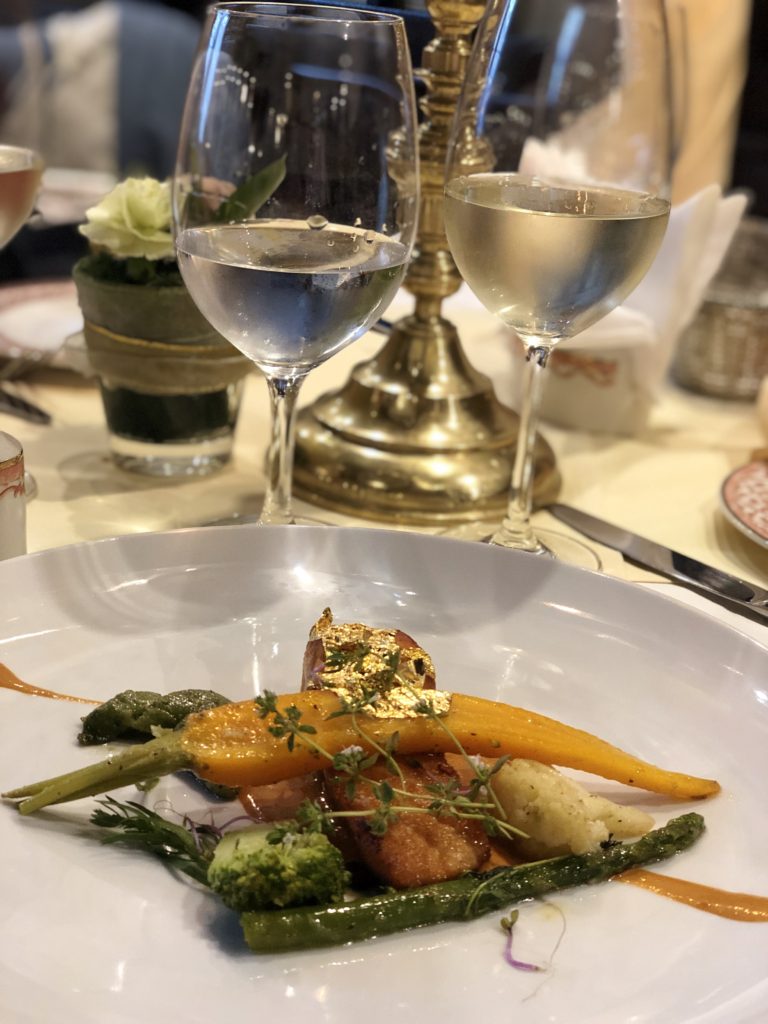 Thank you so much to Q Hotel Grand Cru for your amazing hospitality in your beautiful city. I could not recommend your hotel more!
I hope you enjoyed my Gdansk food guide! For my full Gdansk travel guide click here!
Kisses and foodie wishes,