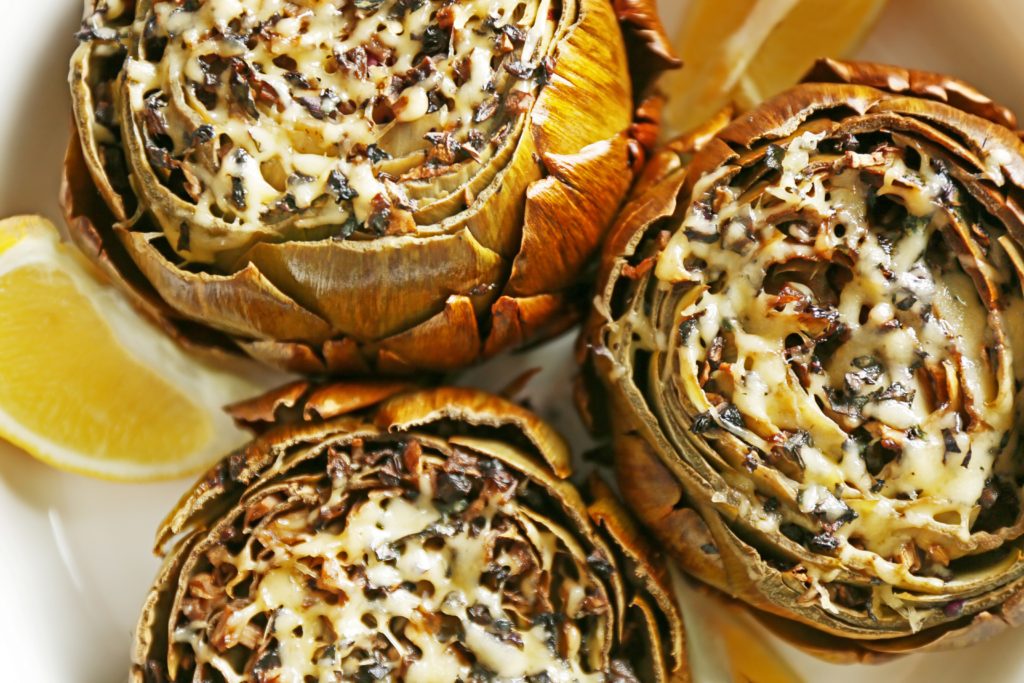 The Oscars are like my Super Bowl!  I see every movie nominated, I make ballots, Walker and I place bets, I start watching the Red Carpet at like noon and every since I was a little girl I'd have artichokes on Oscar Sunday.  I'm not sure how or why this tradition started but every year when I was growing up my mom would make artichokes to snack on while we watch The Academy Awards.  I've kept this tradition alive and ever since then artichokes are my go to Oscars watching party recipe. I will be making these roasted artichokes this Sunday fo sho!
Roasted Artichokes
Ingredients:
4 whole artichokes
1 ranch dressing pack
2 lemons, juiced
4 garlic cloves, minced
1/2 cup EVOO
1/2 cup parmesan cheese, shredded
1/2 cup bread crumbs
Directions:
Preheat over to 425.
Cut the first inch off the top, the stems and the sharp points off.
Place artichokes in a baking dish bottoms down and slightly open the leaves.
Drizzle with lemon juice and half the EVOO.
Sprinkle with garlic.
Cover tightly with foil.
Bake for 1 hour.
Remove from oven and sprinkle with ranch pack, cheese, bread crumbs and the rest of the EVOO.
Return to the oven and bake for 15-20 minutes or until the cheese is melted.
Serve with lemon and melted butter.
Kisses and foodie wishes,