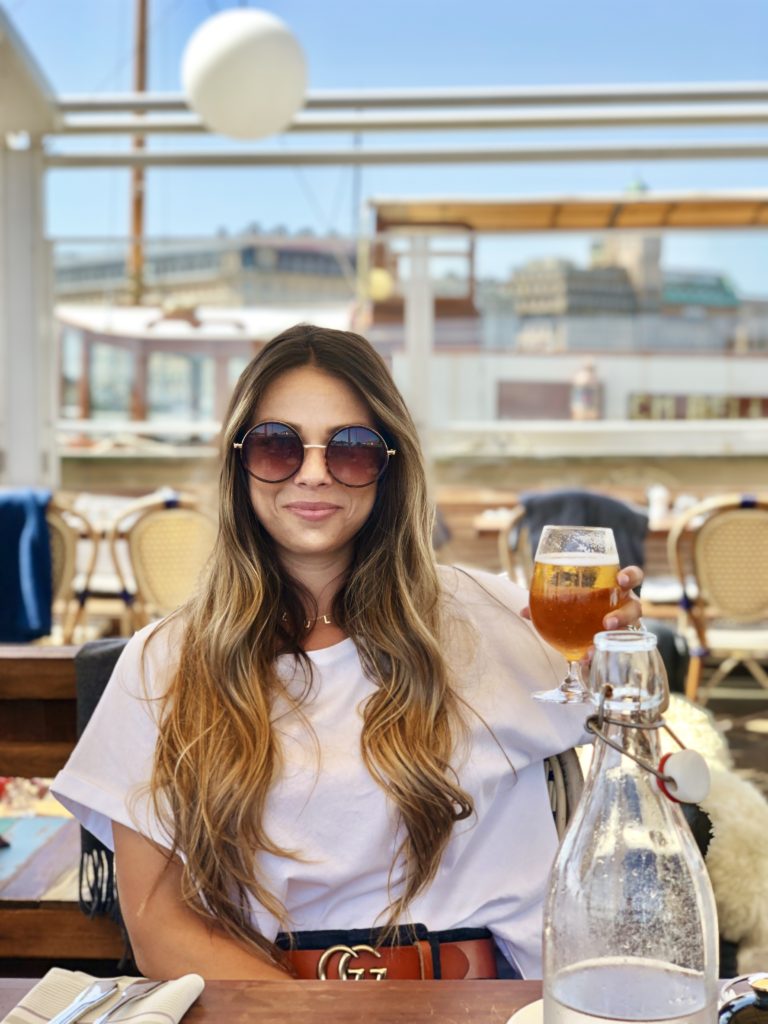 Hello friends! Today I am sharing my Stockholm restaurant guide with you and I am so excited to do so! Stockholm is my favorite city in the world and it offers so many amazing spots to get your eat and drink on. Here are a few of my favorites.

Dinner at The Hairy Pig Deli. The Hairy Pig Deli, a tapas style restaurant, is our favorite restaurant in Stockholm! There's nothing bougie or frilly about this spot in Gamla Stan, but it's packed with quaint charm and delicious food. We always order the same thing at The Hairy Pig Deli: salmon pâté, the sausage of the day and moose lasagna!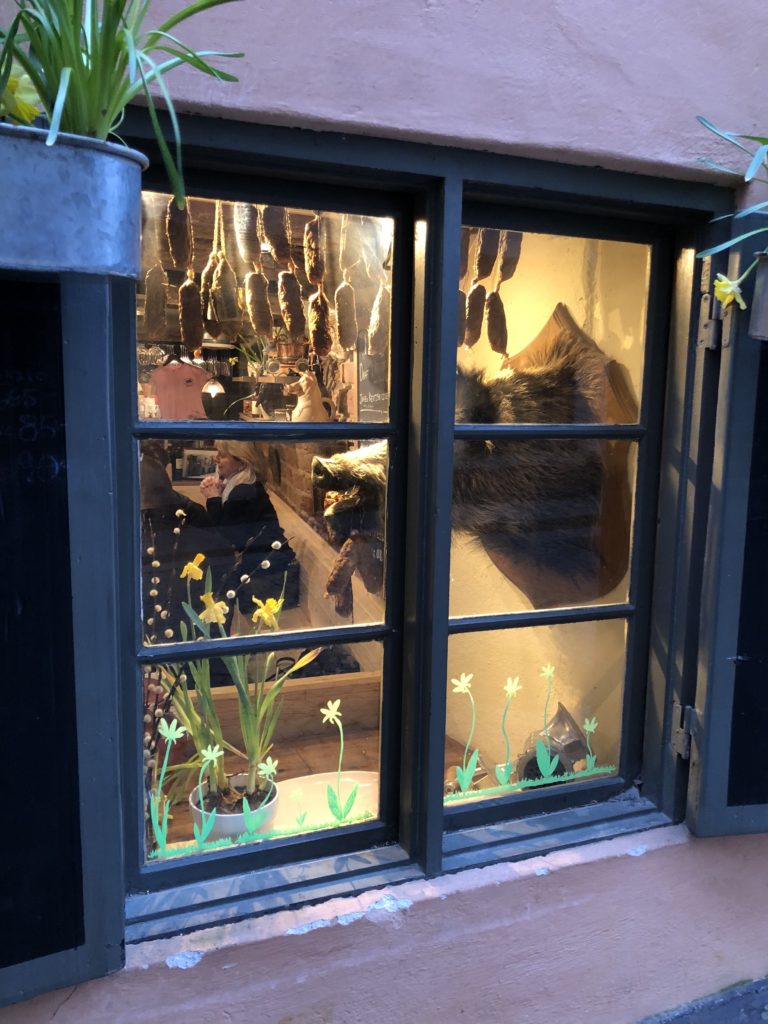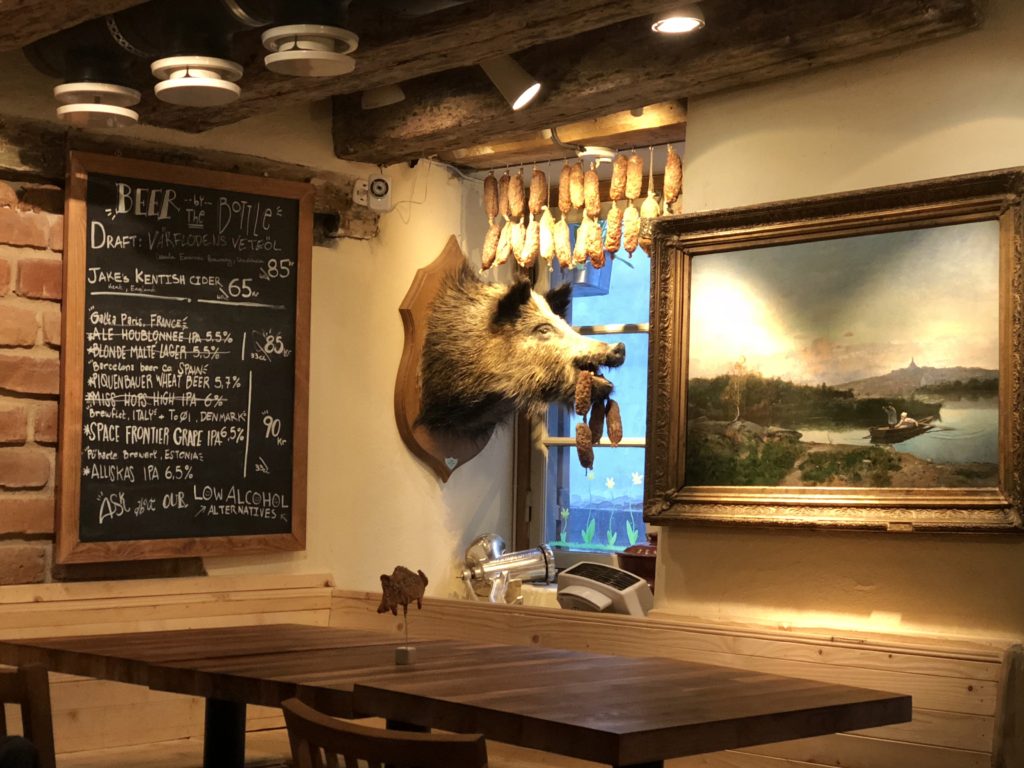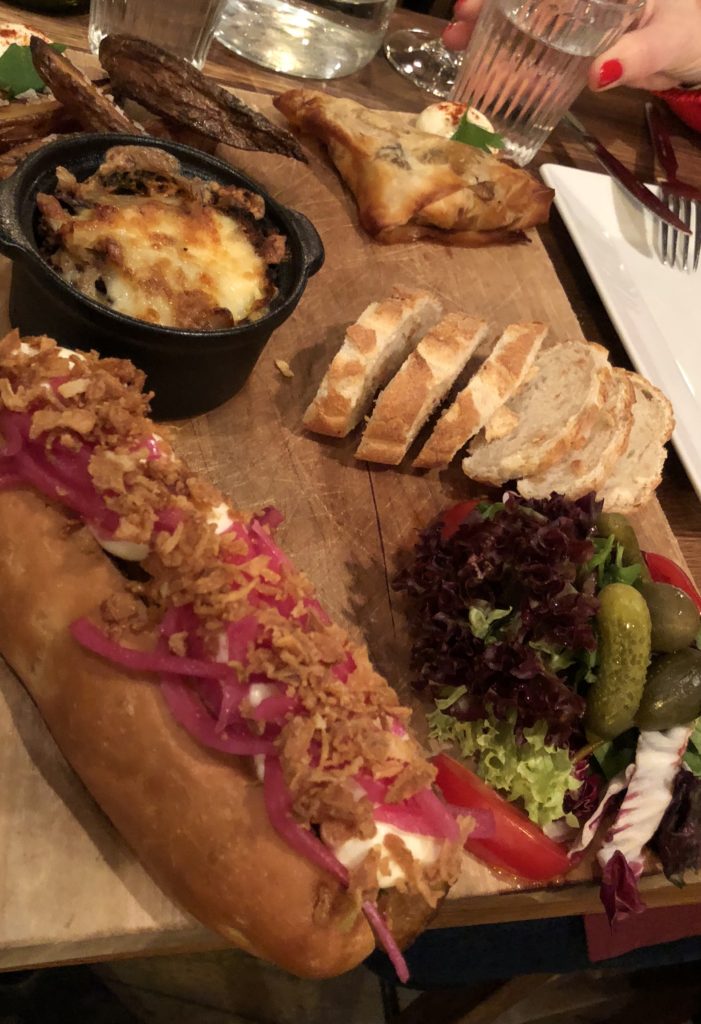 Dinner at Gastabud. Gastabud is a small and cozy restaurant with a real neighborhood feel. Serving up Swedish fare, there's nothing touristy about this local spot in the heart of Gamla Stan. Every time we dine at Gastabud we order the same thing because, why fix what's not broken. I always order the sausages which are served with creamy potatoes and lingonberry sauce. They're literally to die! Judi always orders the Swedish meatballs, when in Sweden, right? which are served with lingonberry sauce as well and a beautiful and hearty gravy.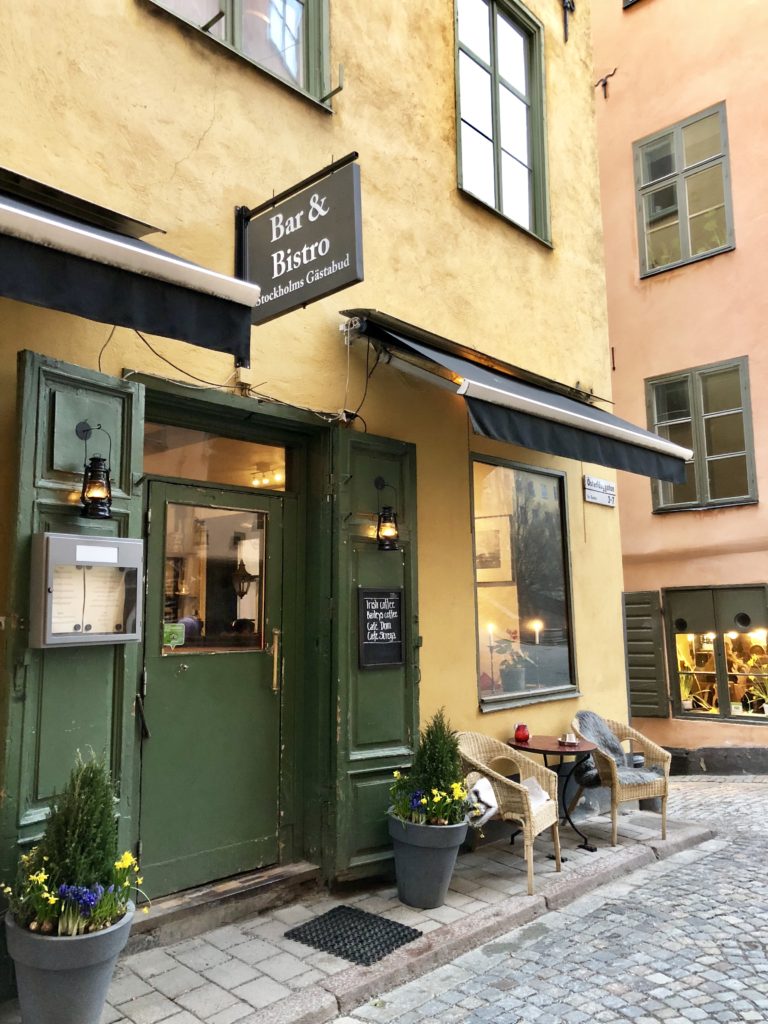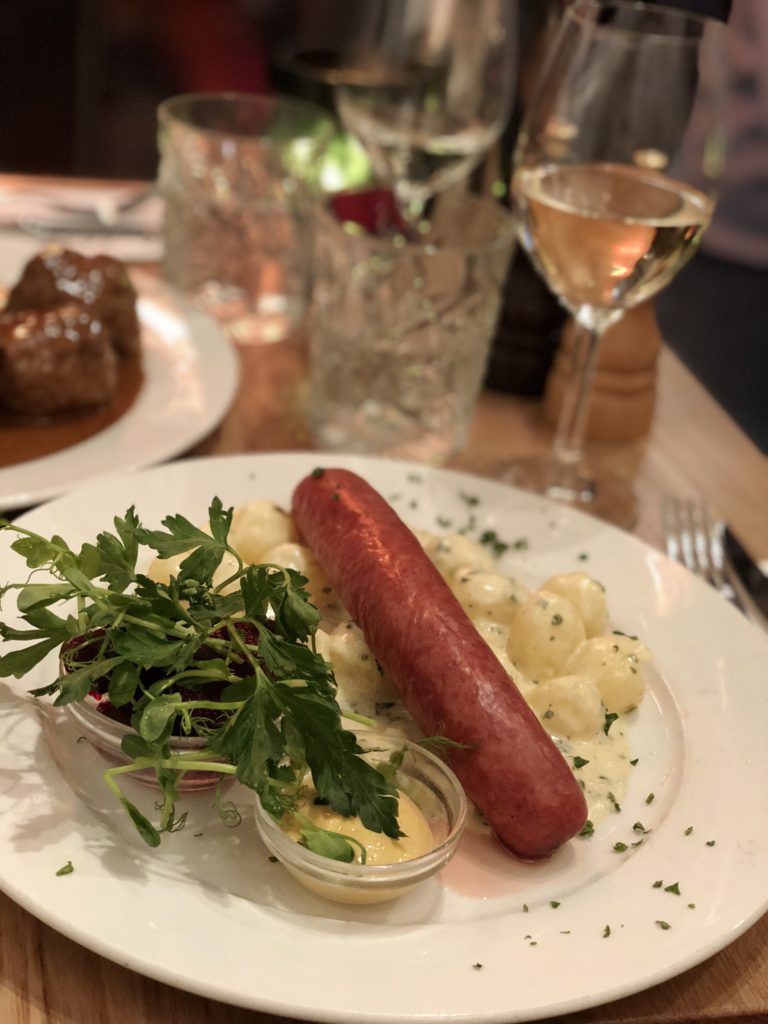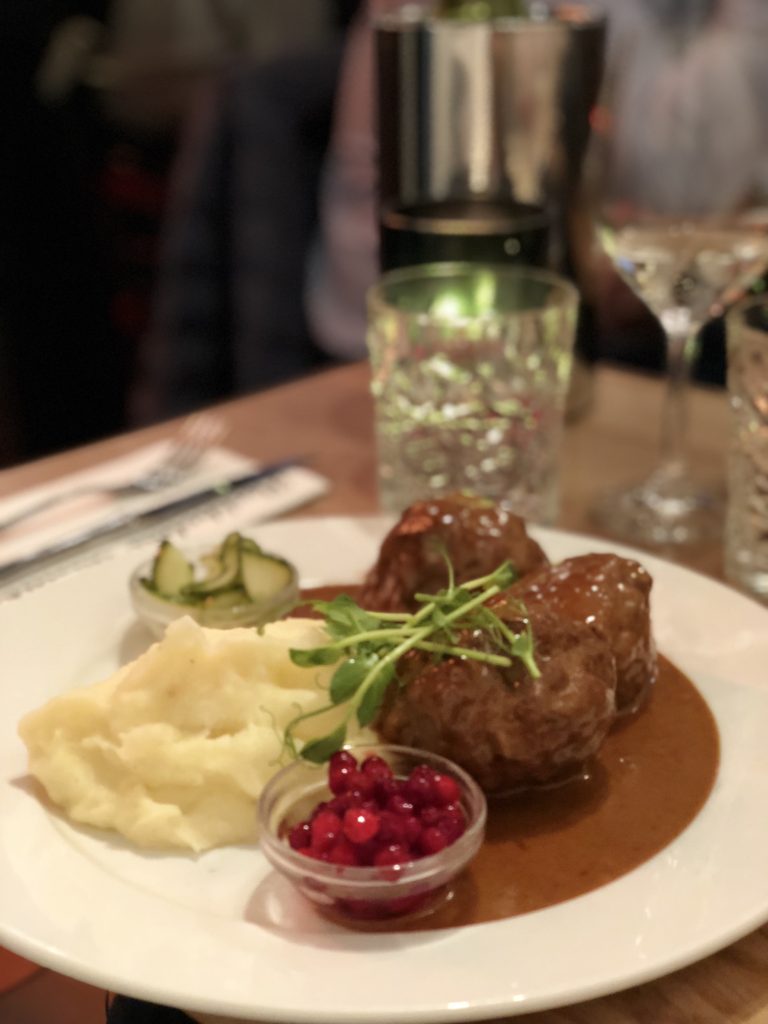 Dinner at Den Gyldene Freden. Den Gyldene Freden, meaning "The Golden Peace", has been in business continuously since 1722. One of Sweden's most well known restaurants, it is the second oldest restaurant in the world to have the same surroundings, according to the Guinness World Records. Its surroundings and environment are more or less unchanged since the day the restaurant opened. How cool is that?! The ambiance is warm and inviting. I highly recommend the beef wellington for two which was served on a bed of spinach. You can literally cut the meat with a spoon it is so delicious!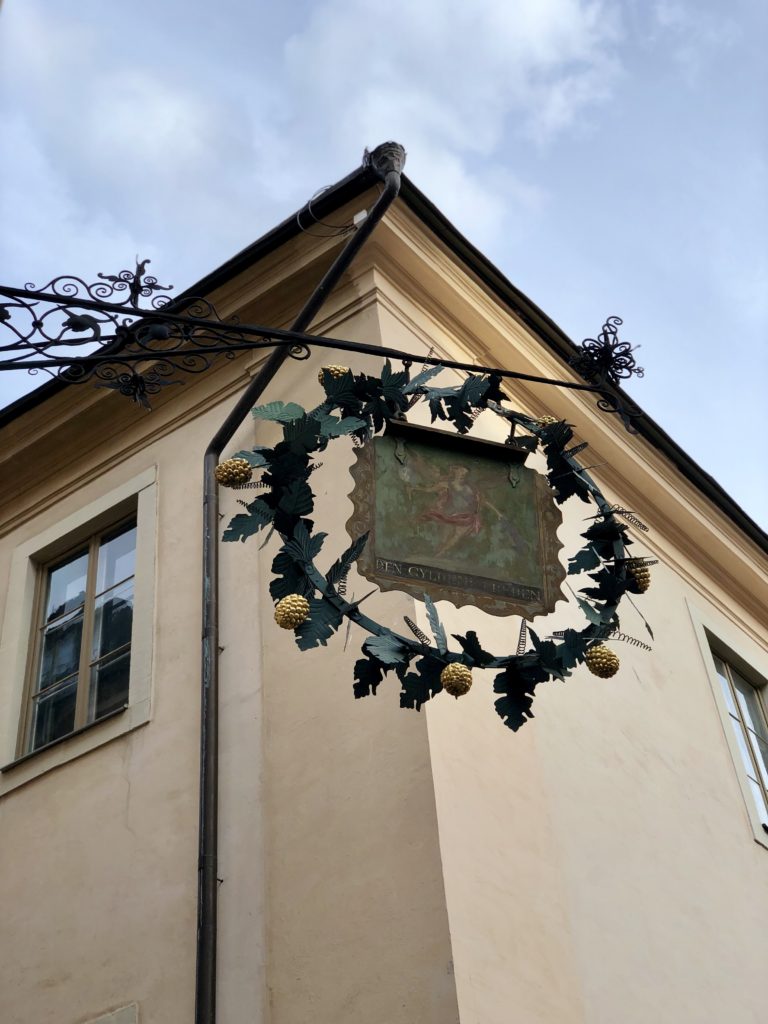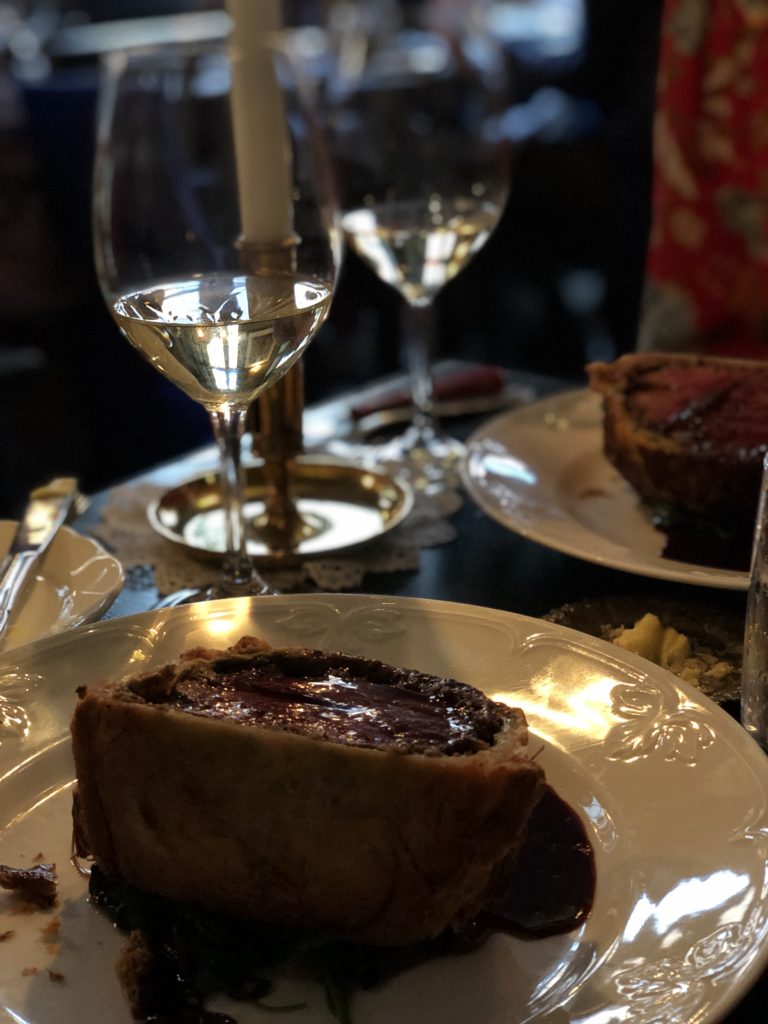 Lunch at Glashuset Kajplats 18. The restaurant is absolutely gorgeous and the food and service were equally as impressive! Located right on the water, the food and vibe are both light and fresh! While at Glashuset Kajplats 18 we sipped rose and enjoyed a salad of pea pesto, zucchini, sunflower seeds and aged goat cheese, deep-fried artichokes topped with parmesan & almonds and burrata topped with tomatoes, basil and croutons.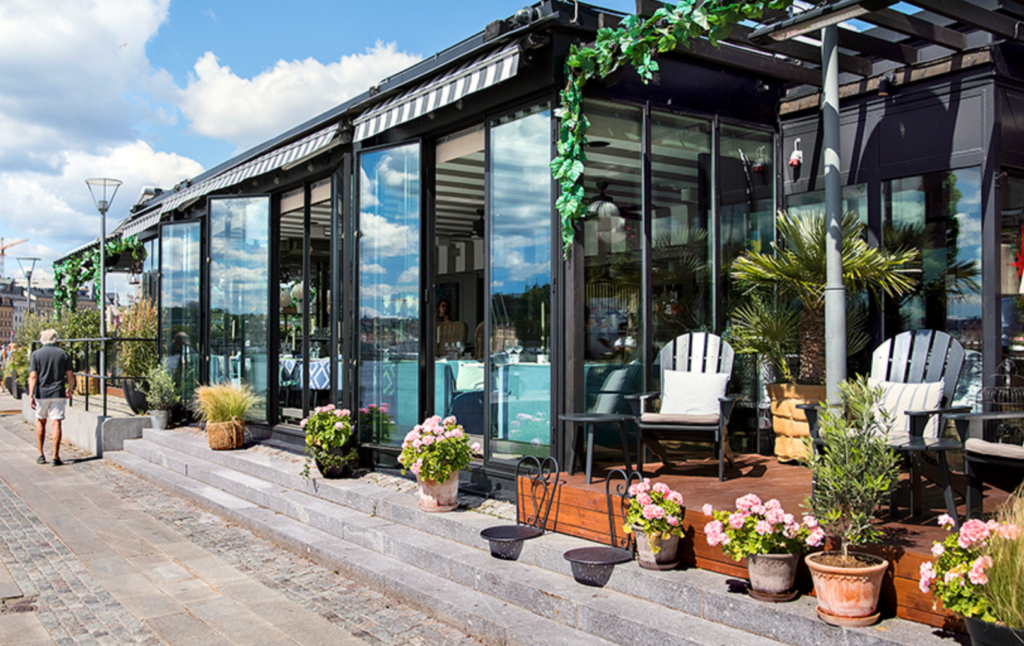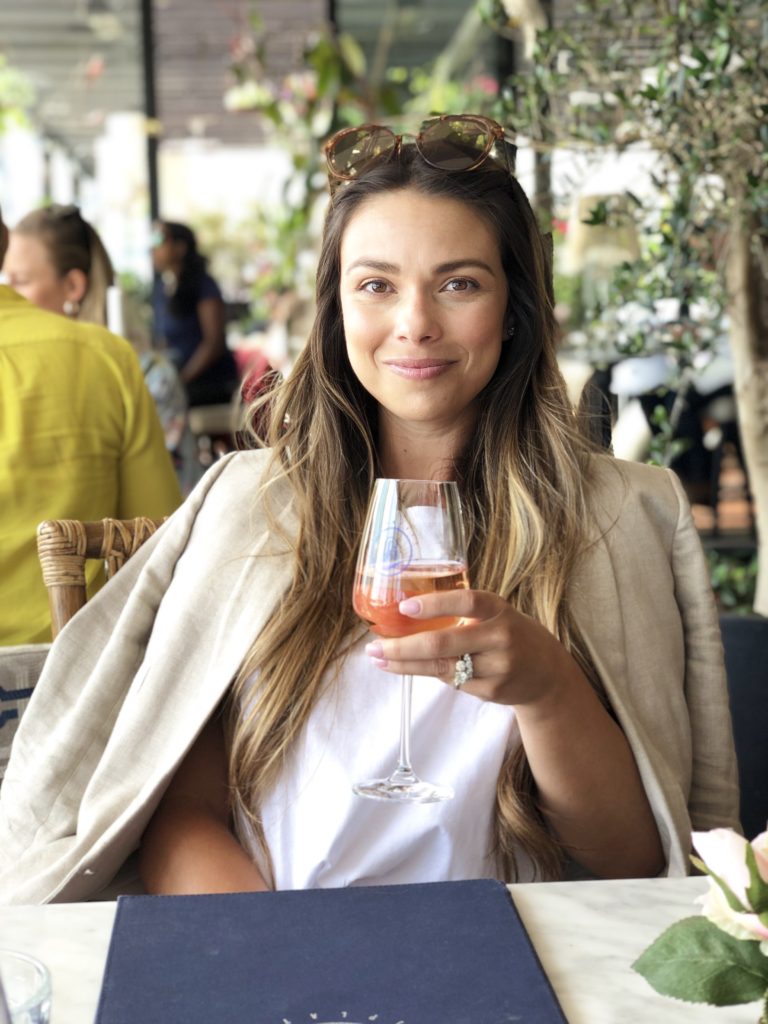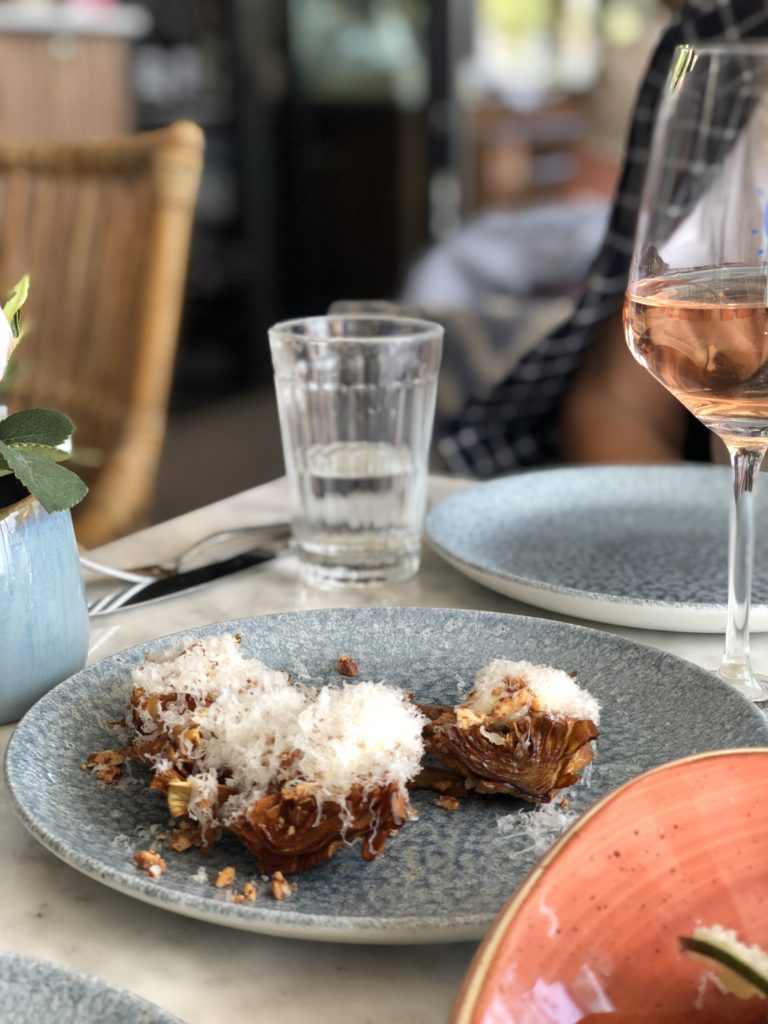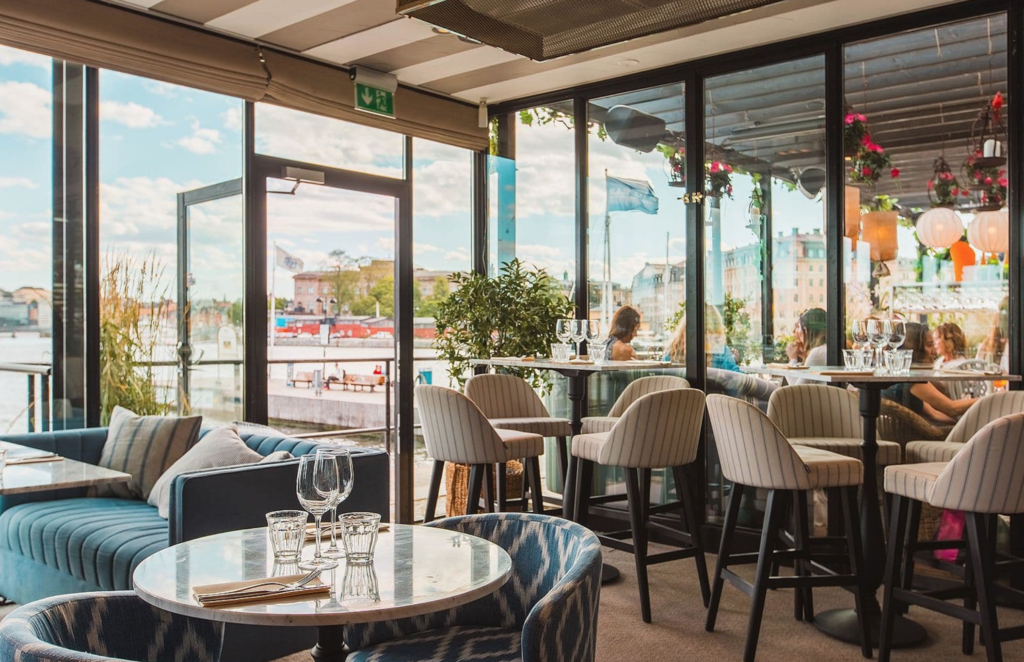 Drinks at Vau de Ville. Vau de Ville is a brasserie with a large outdoor patio in the ritzy part of Stockholm. Its the post work watering hole for the young and beautiful of Stockholm.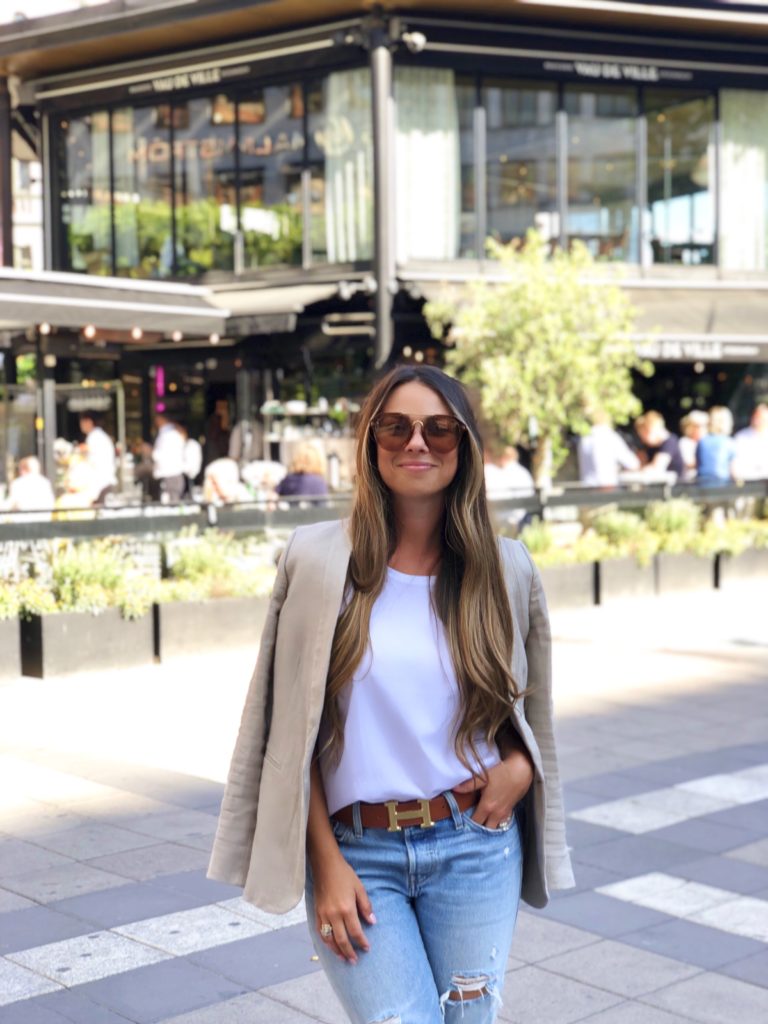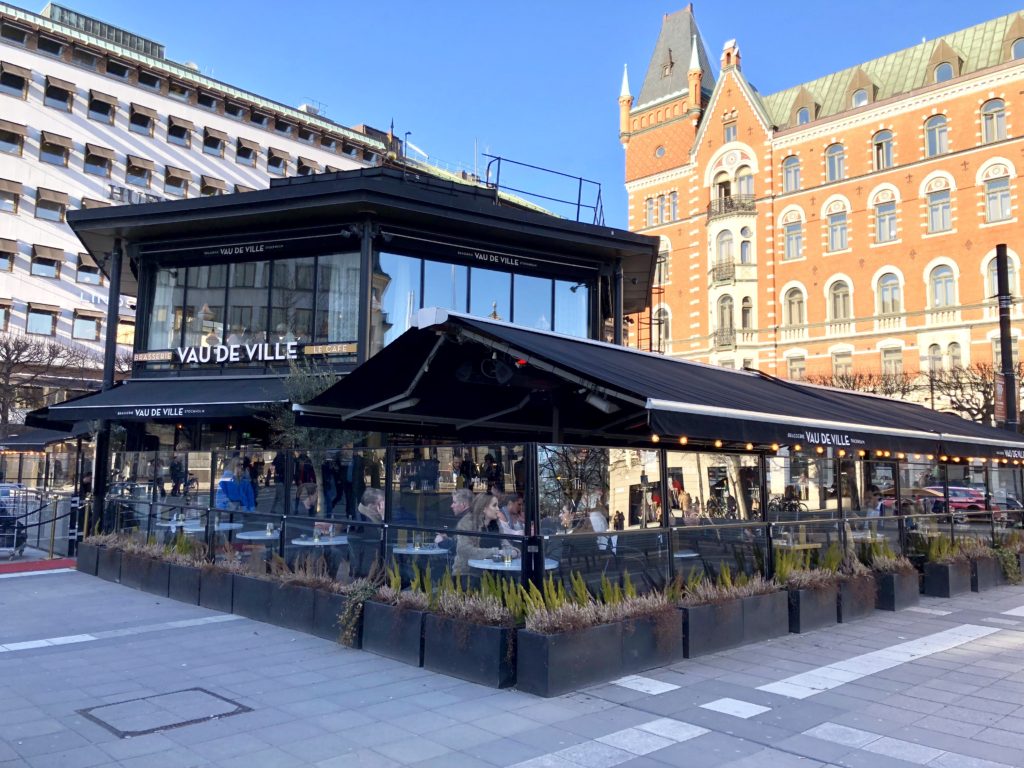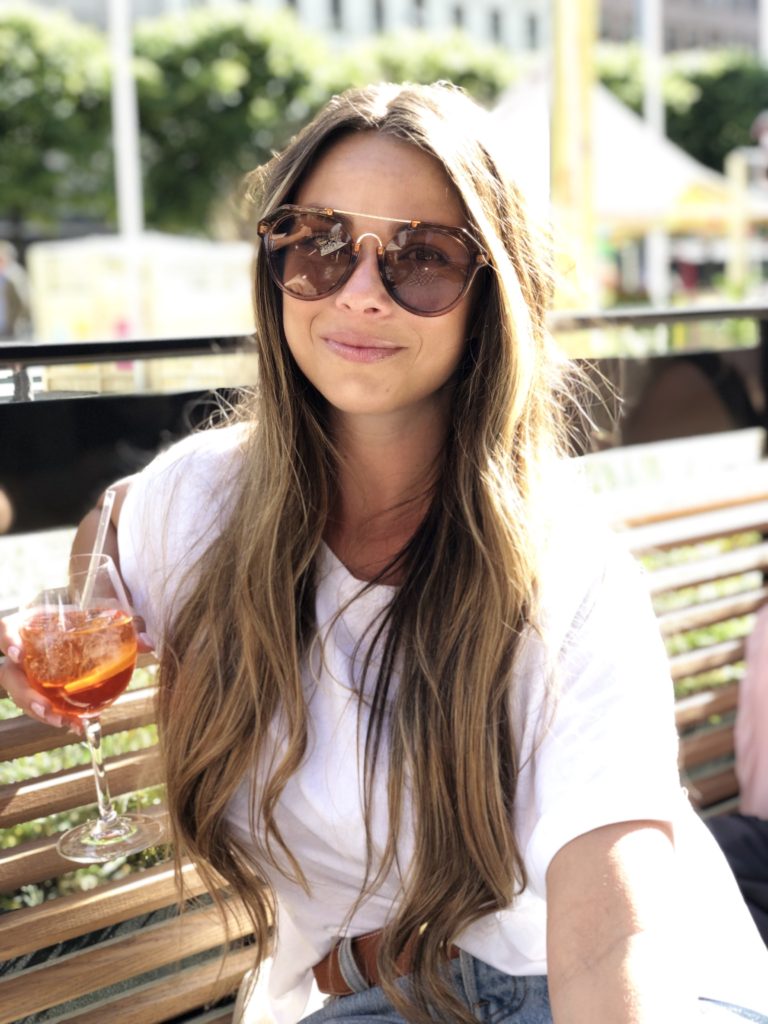 Lunch at Angbatsbryggan. Angbatsbryggan is a restaurant built on a large docked boat toting amazing views and a bright, laid back atmosphere. The fare is great as well! I recommend the goat cheese balls and the shrimp salad.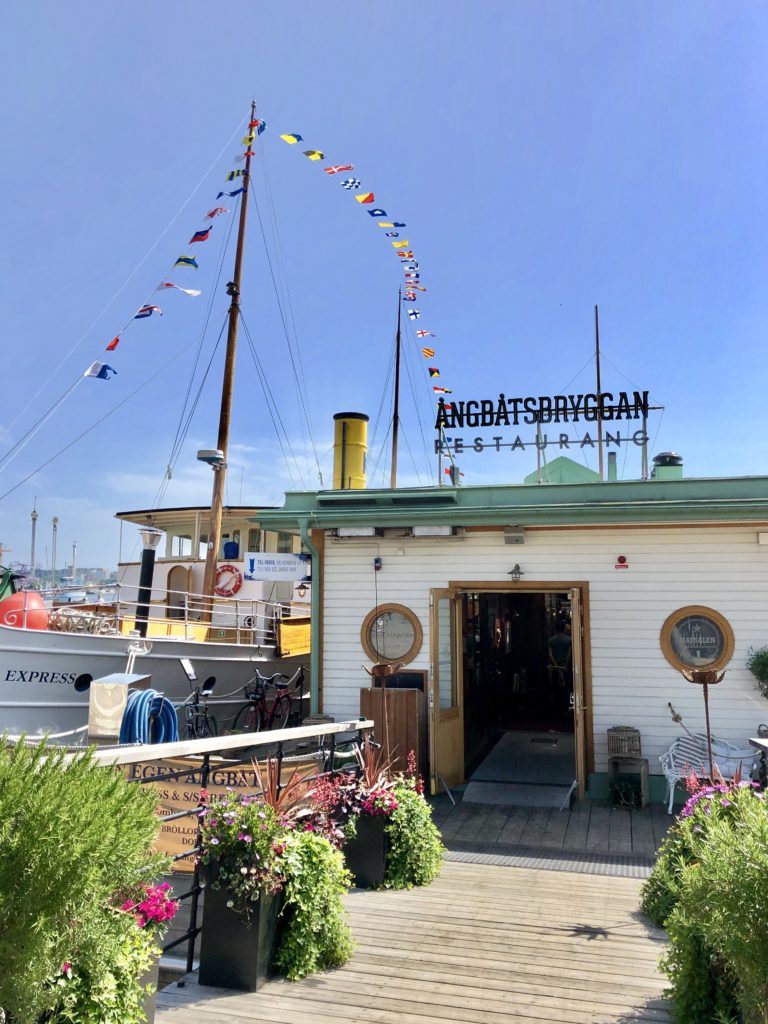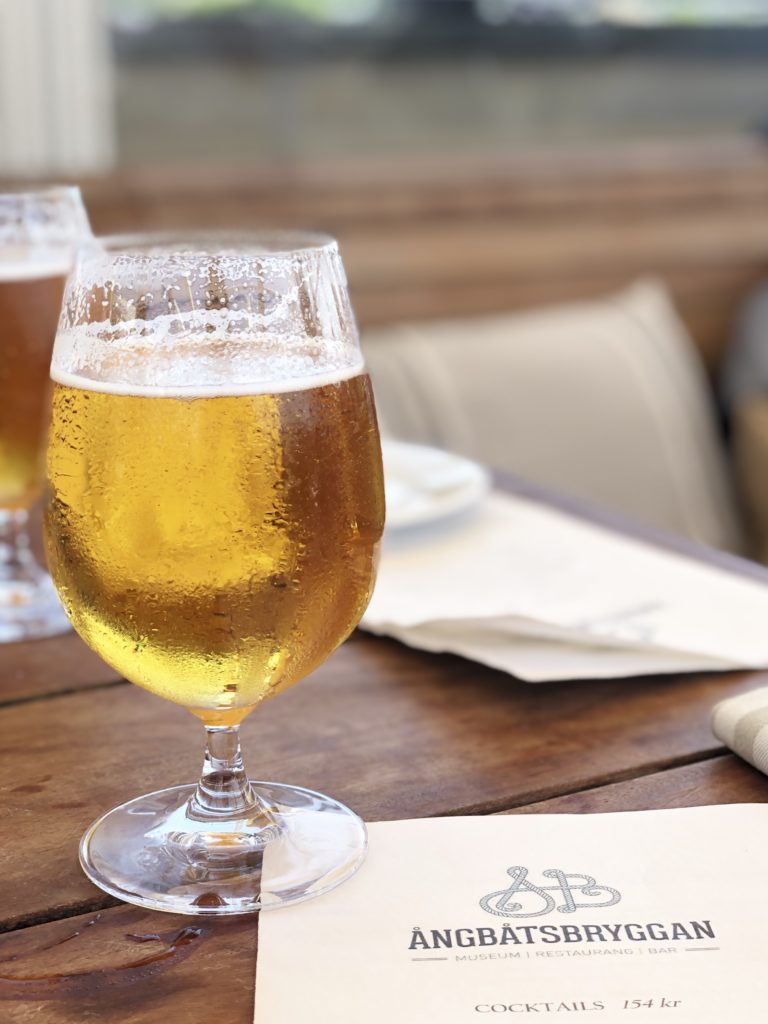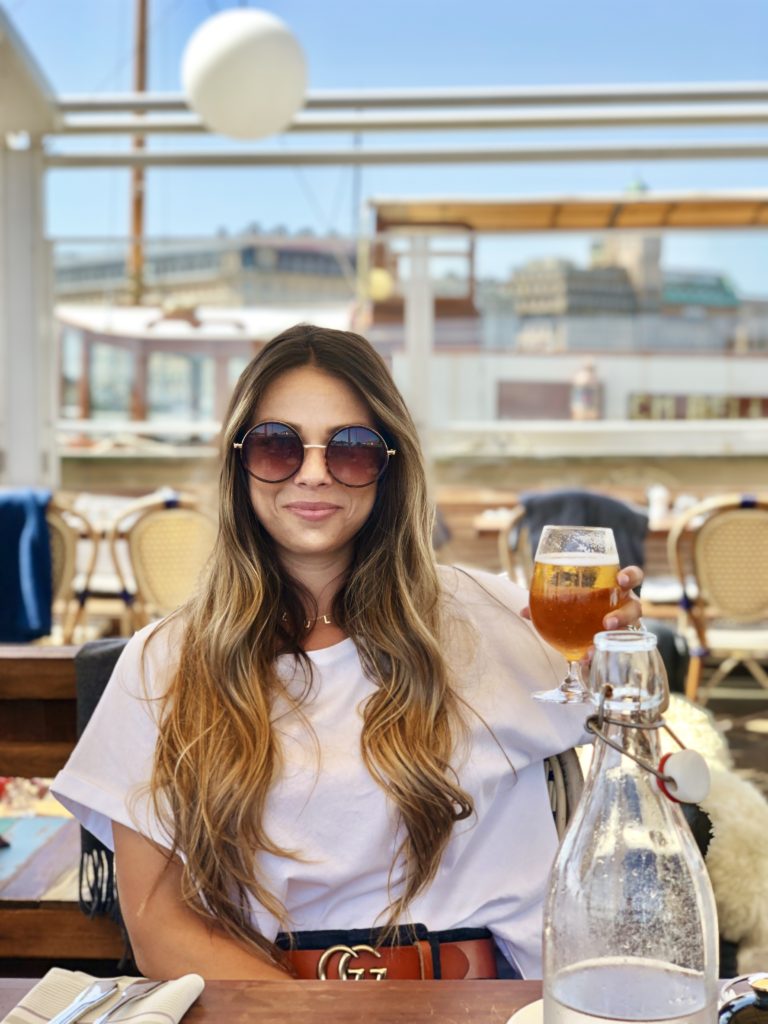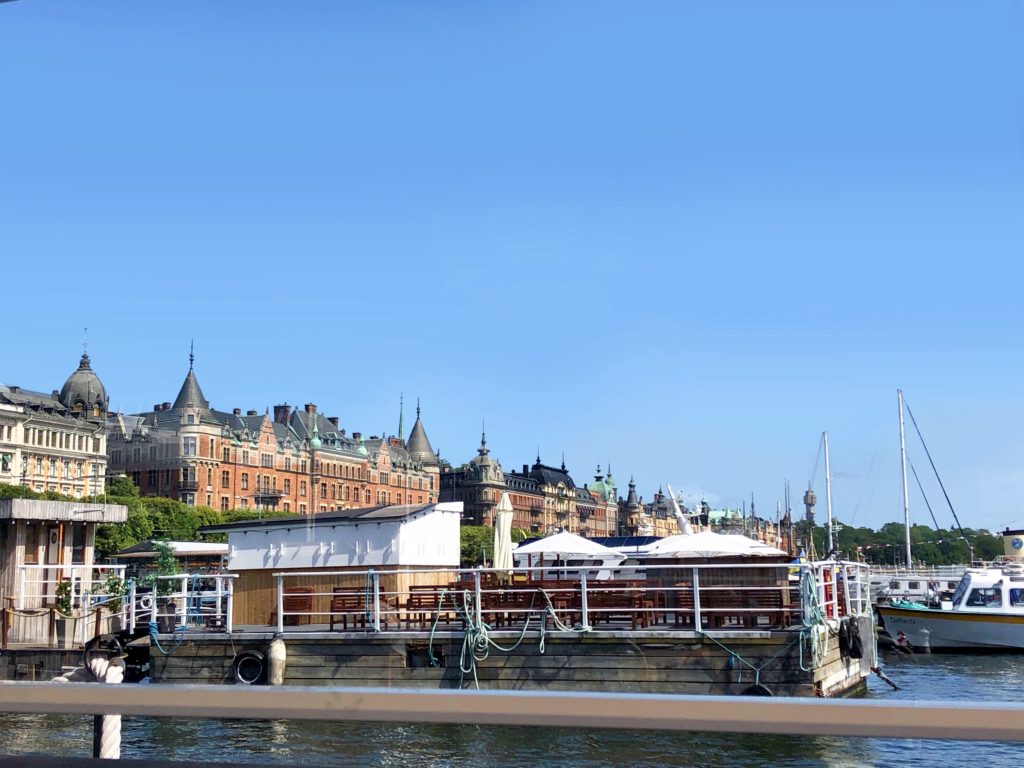 Drinks at Pharmarium. Pharmarium is a cocktail lounge in the Stortorget, the oldest square in Stockholm. The drink list is endless and the patio offers beautiful views of the colorful Stortorget.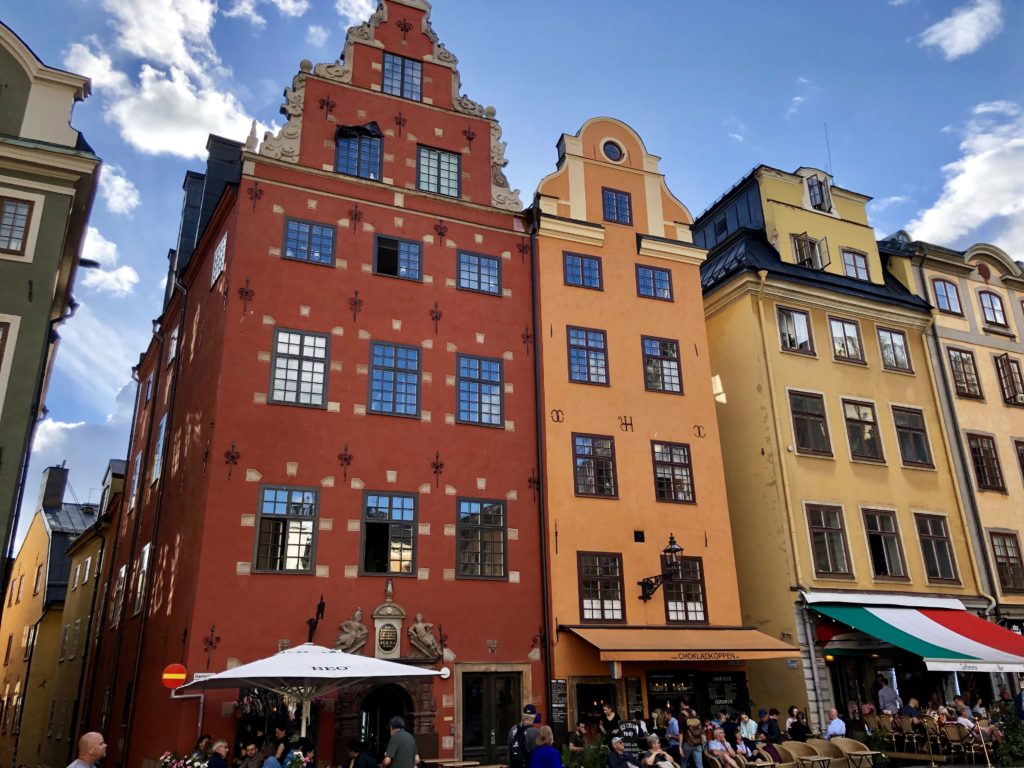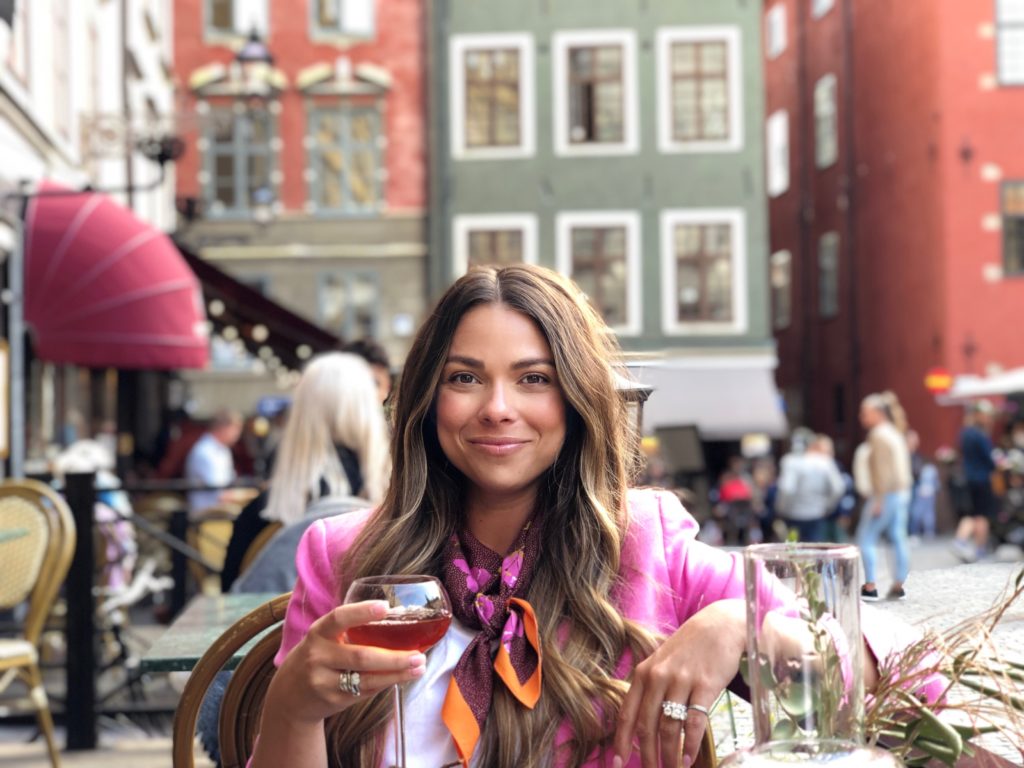 Lunch at Villa Godthem. The charming water front restaurant on Djurgarden, is a perfect spot to stop in for lunch after an afternoon of exploring on the island. Click here for my guide to Djurgarden. I highly recommend the shrimp salad!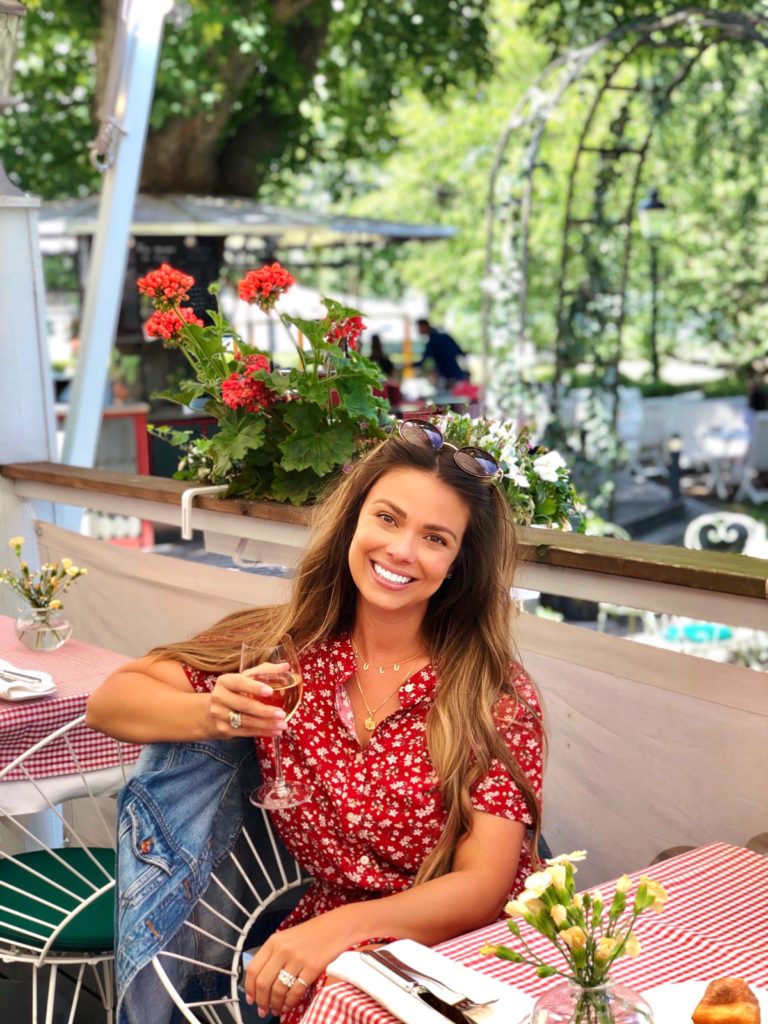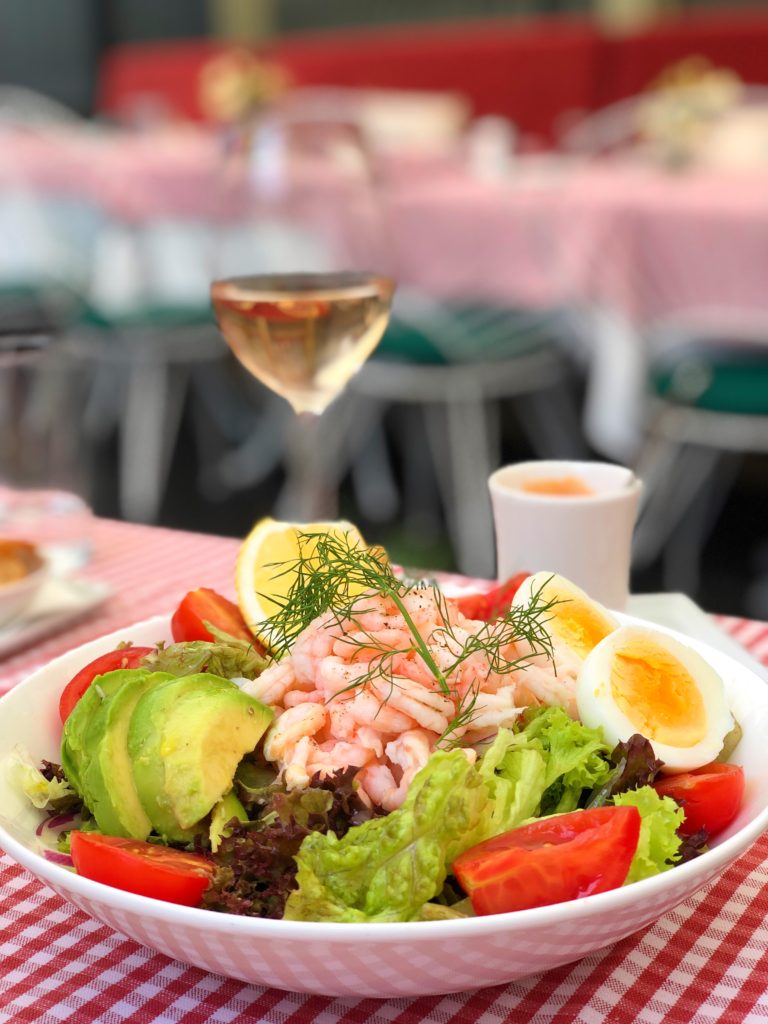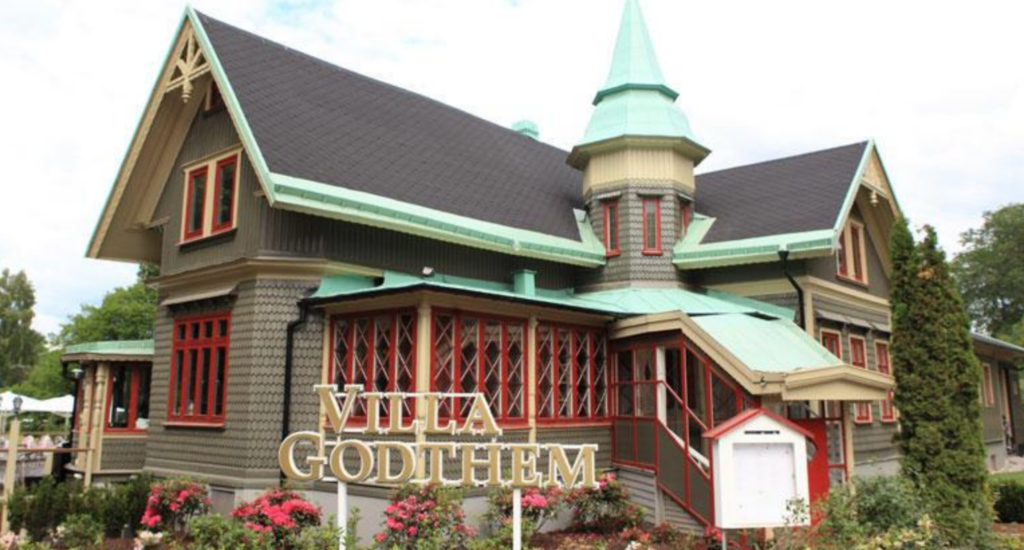 Lunch at Östermalm's Market Hall. Dating back to the 1880s, this food hall and market houses antique stalls selling produce, seafood & gourmet goods, plus several cafes. Stop in to explore the market, worked up an appetite and decide which one of the quaint restaurants to dine at. The options are endless!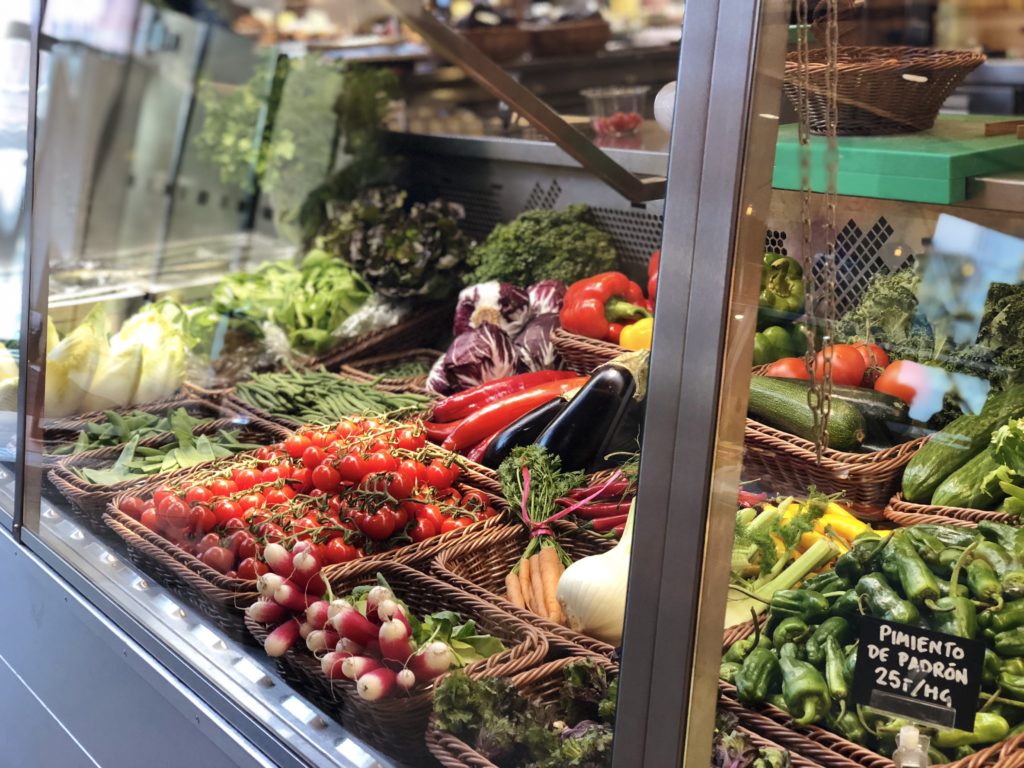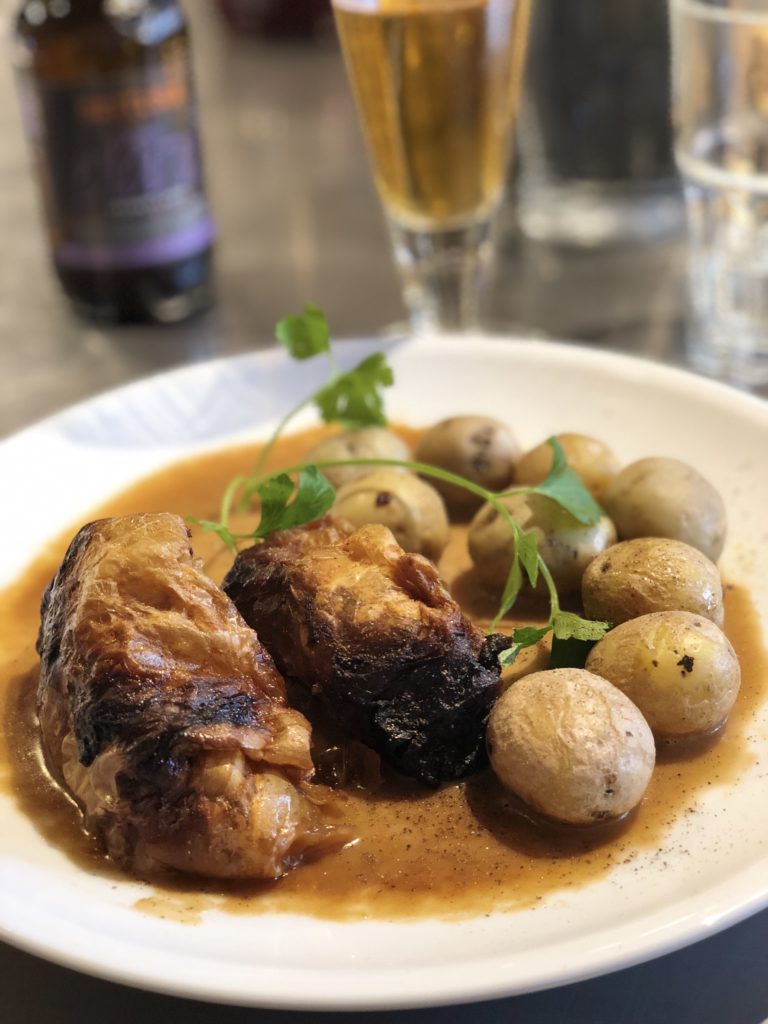 Thank you Visit Stockholm for such an exciting and memorable stay in my favorite city!
Kisses and Swedish wishes,