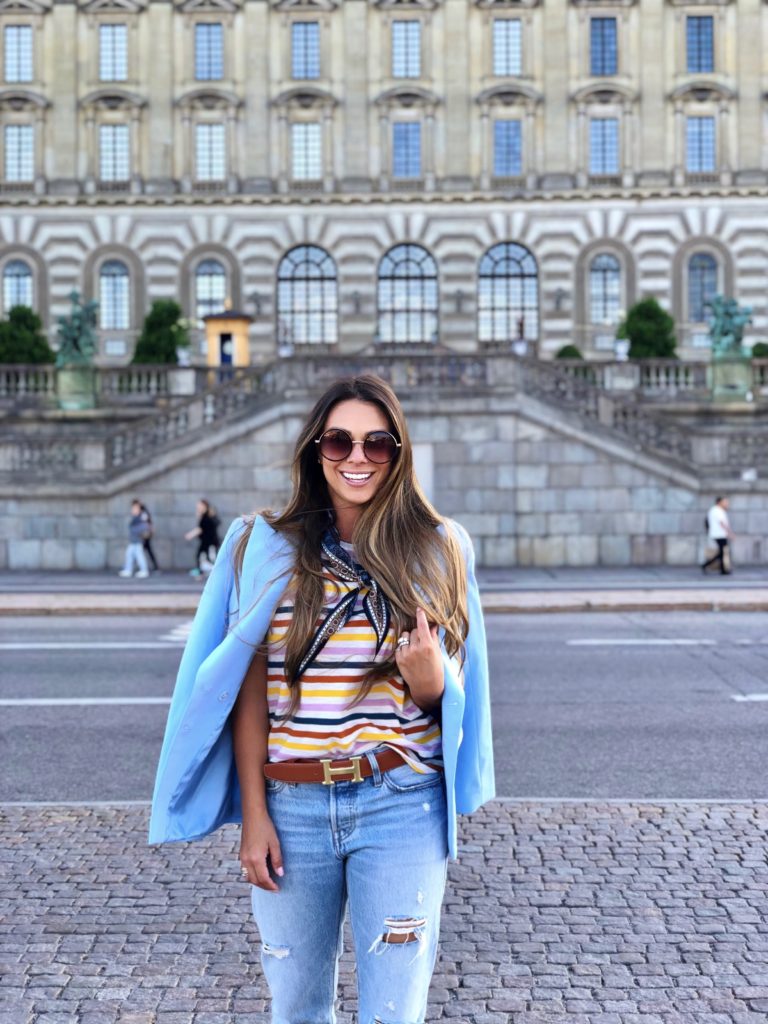 Hello Friends! And welcome to part 1 of my 3 part blog post of our 6 nights in Stockholm. Today I will be sharing all the details from our flawless stay with Elite Hotel Stockholm Plaza!

After an over night ferry from Helsinki on Tallink, which I highly recommend, we pulled up to Elite Hotel Stockholm Plaza and thought we'd arrived at a palace. Located in the bougiest area of Stockholm with neighbors like Louis Vuitton and Prada, the Elite Hotel Stockholm Plaza is a stunner!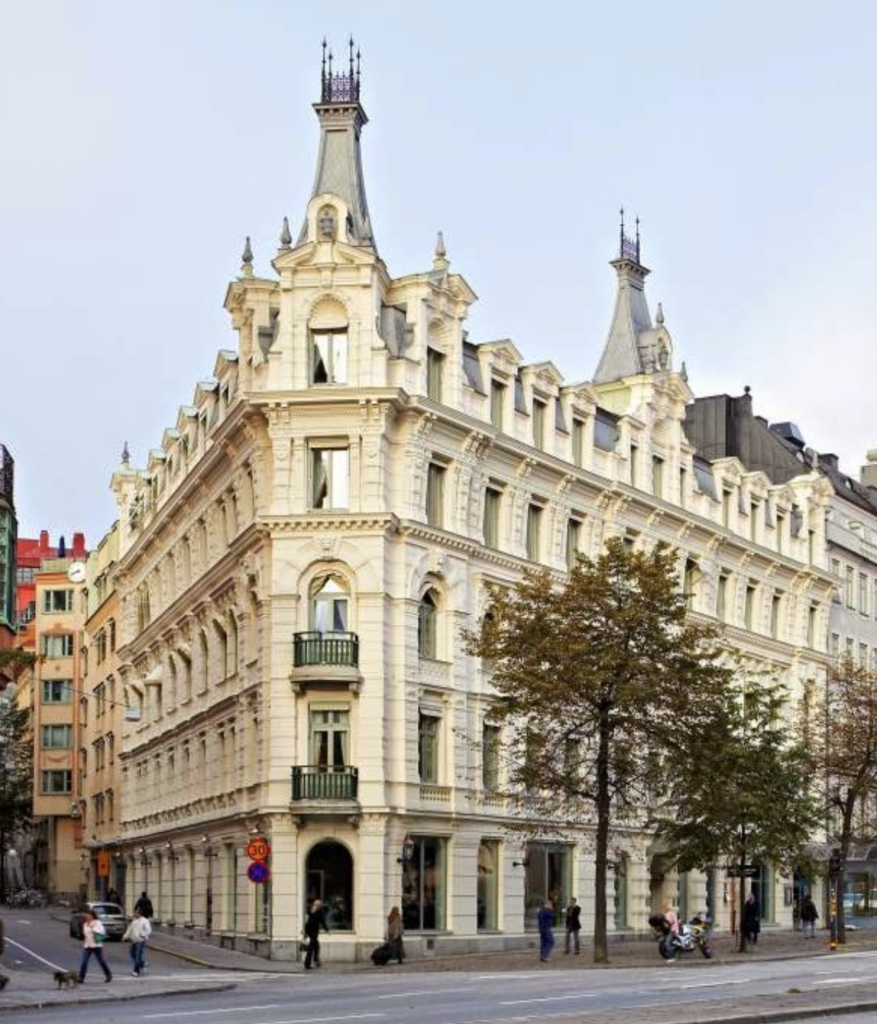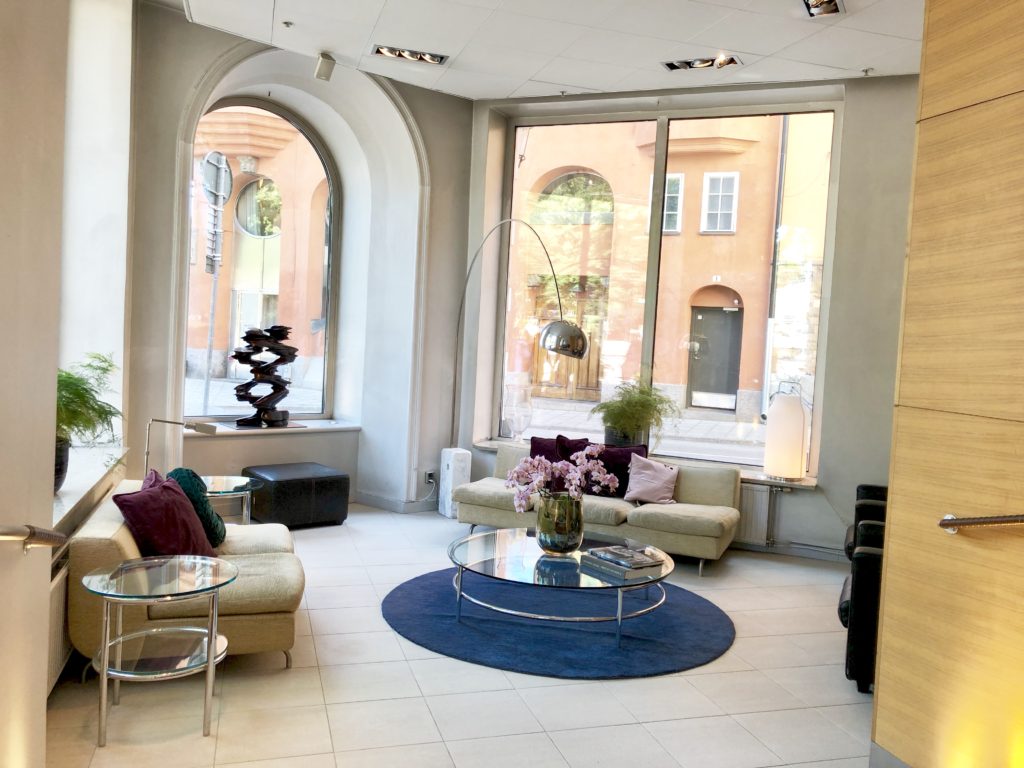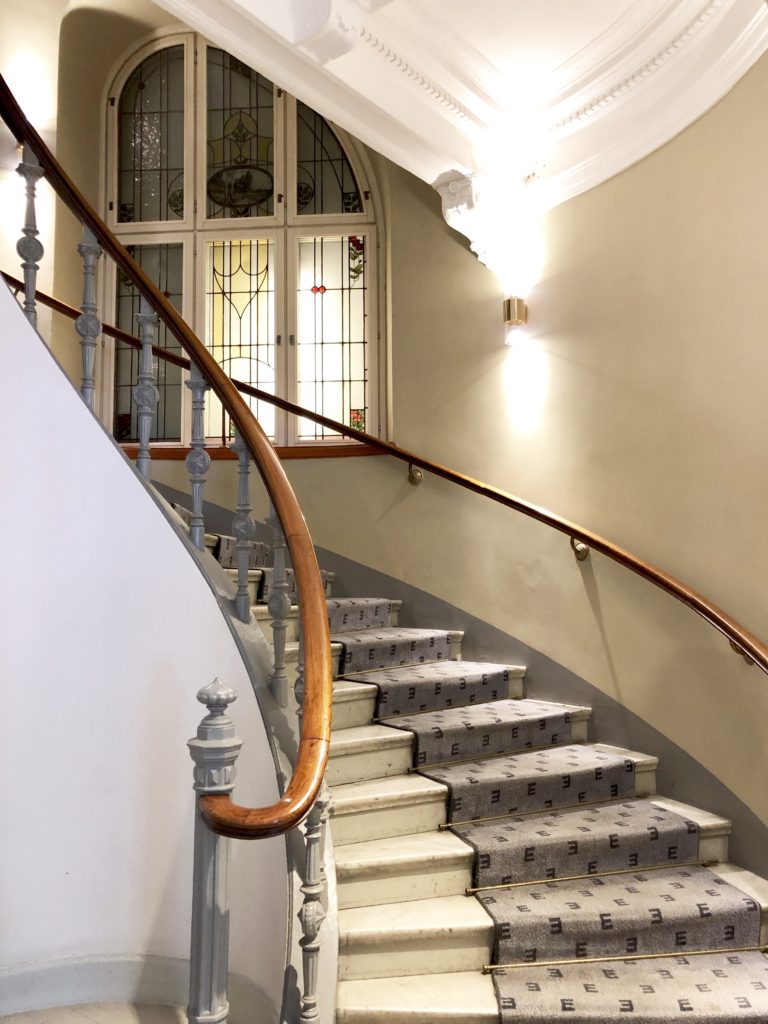 We checked into our suite and started crying it was so beautiful! First off, it was massive! The bedroom had a fireplace, which melted my heart and the bathroom had a HUGE bathtub! There was also a spacious living room with beautiful views. We were so excited to be staying in a room this beautiful!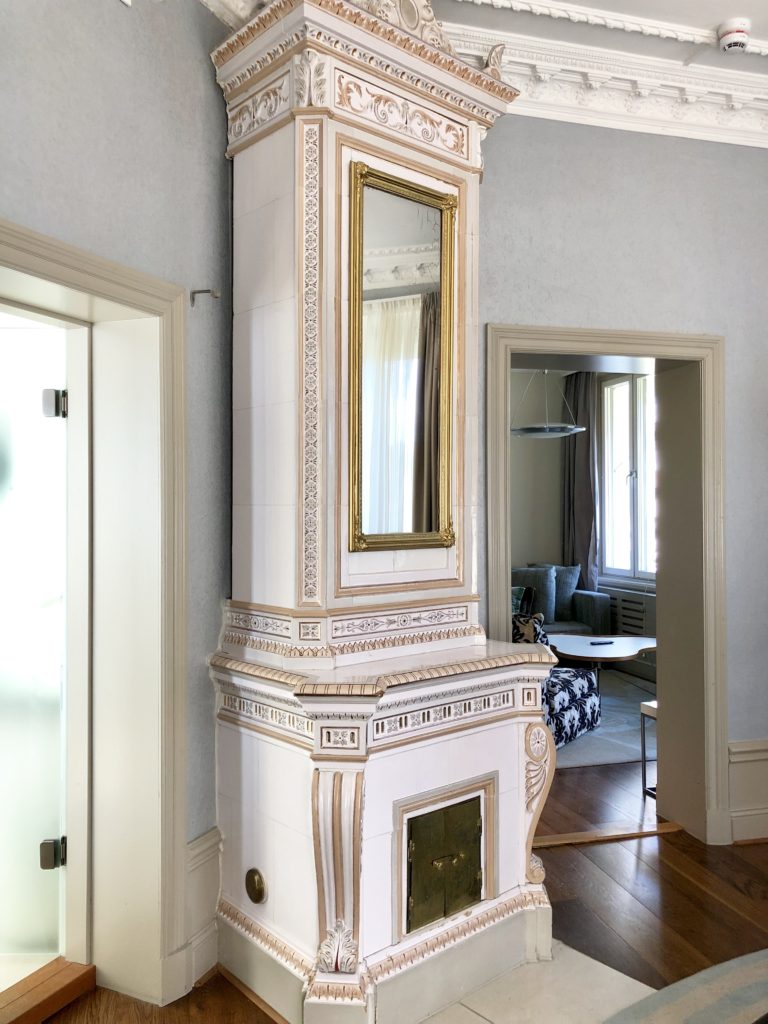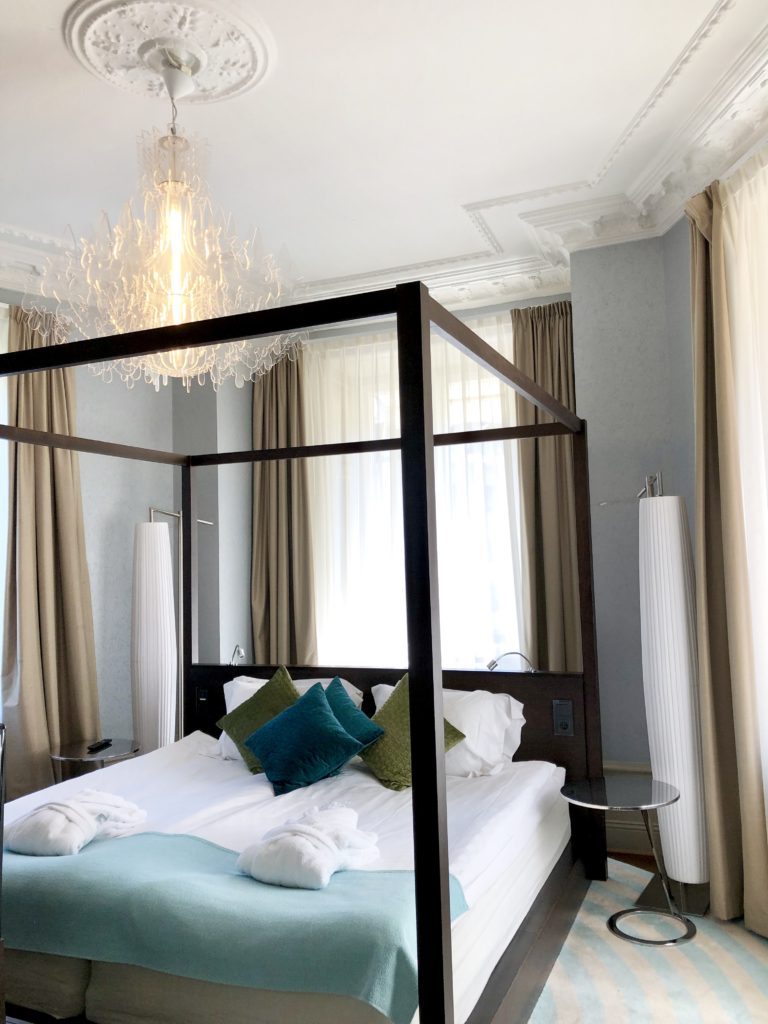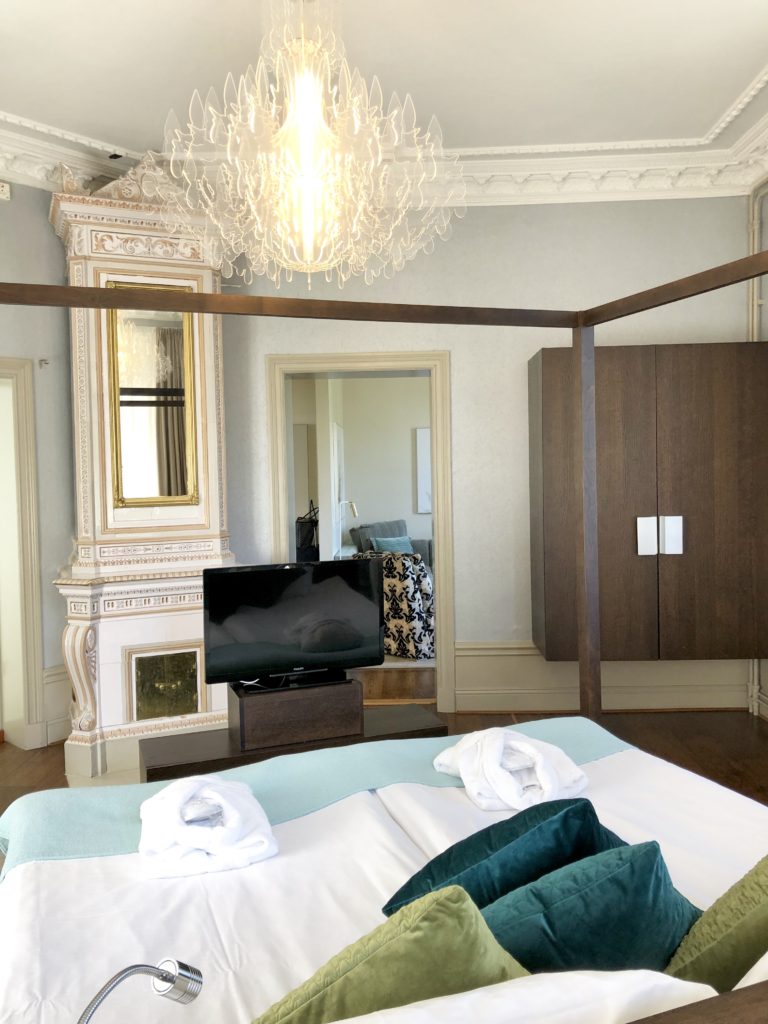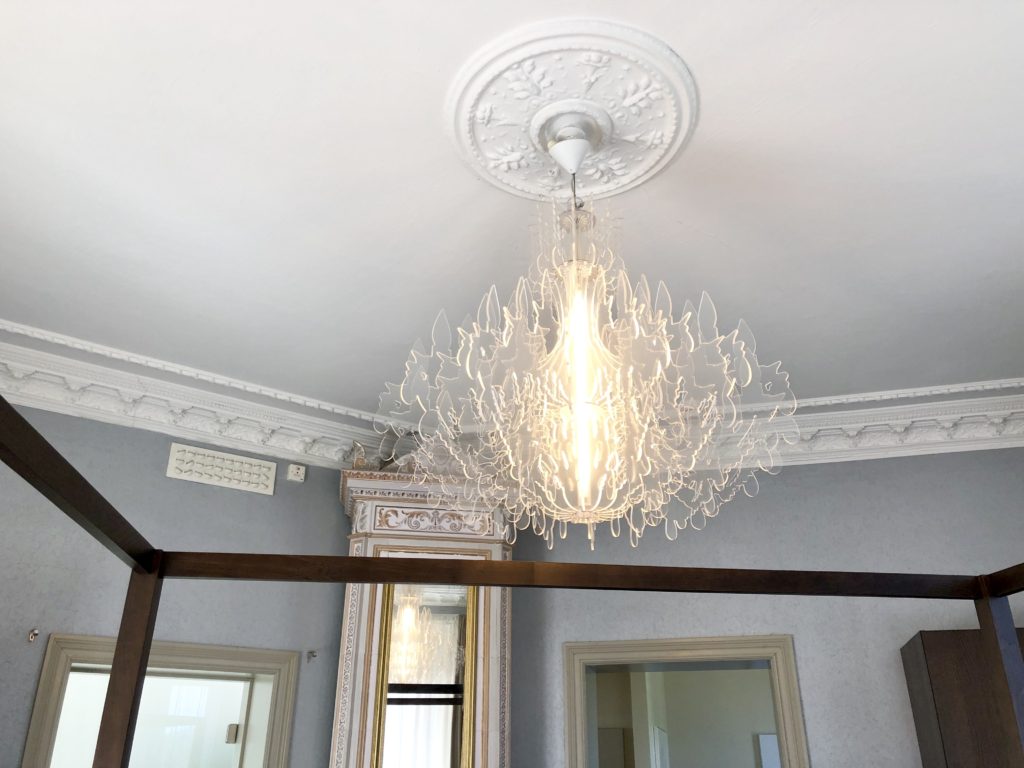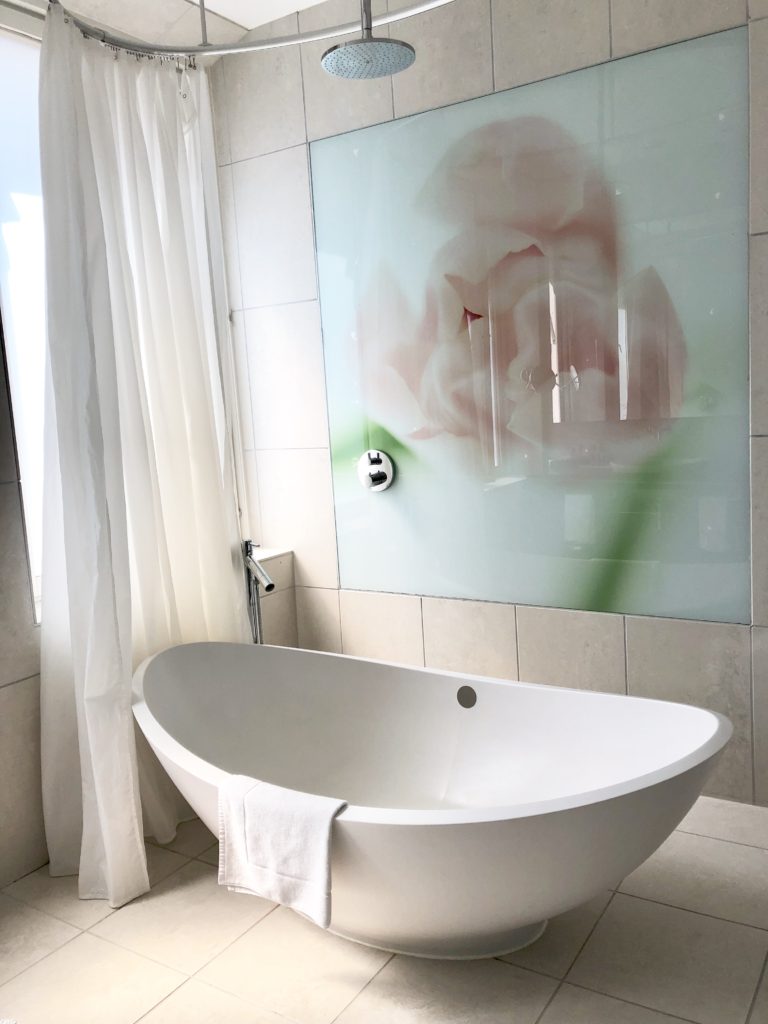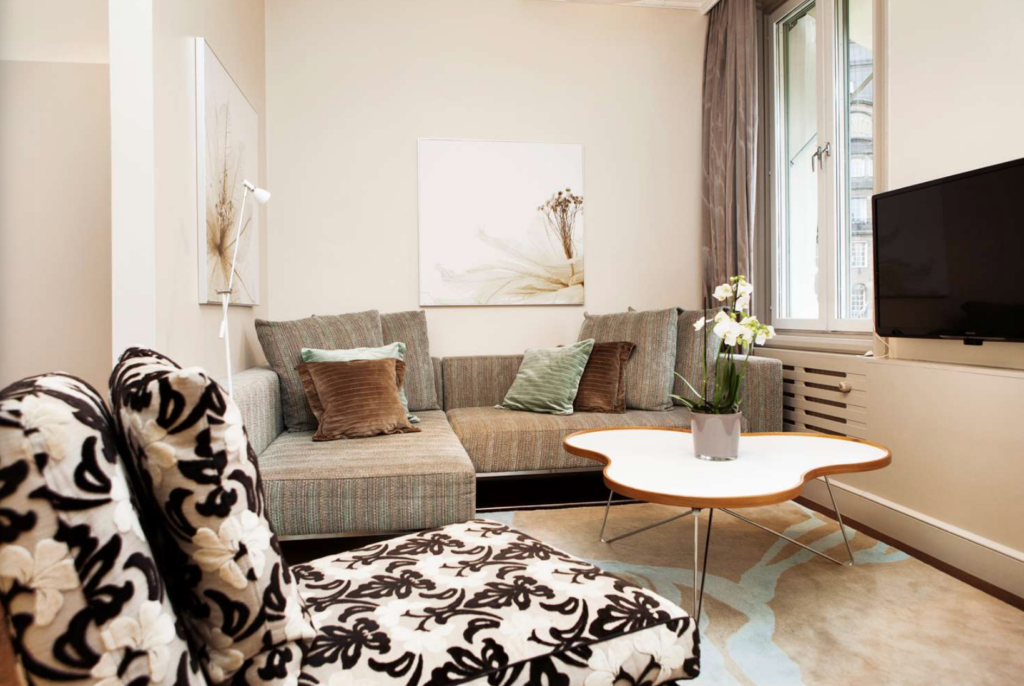 Our first stop was lunch. We ate right on the water at a super trendy and delicious spot called Glashuset Kajplats 18. The restaurant is absolutely gorgeous and the food and service were equally as impressive! We sipped rose and started with a salad of pea pesto, zucchini, sunflower seeds and aged goat cheese. It was so fresh and bright! Next we split deep-fried artichokes topped with parmesan & almonds. Also amazing! And we wrapped up with the burrata topped with tomatoes, basil and croutons. I highly recommend Glashuset Kajplats 18 for either lunch or dinner while in Stockholm!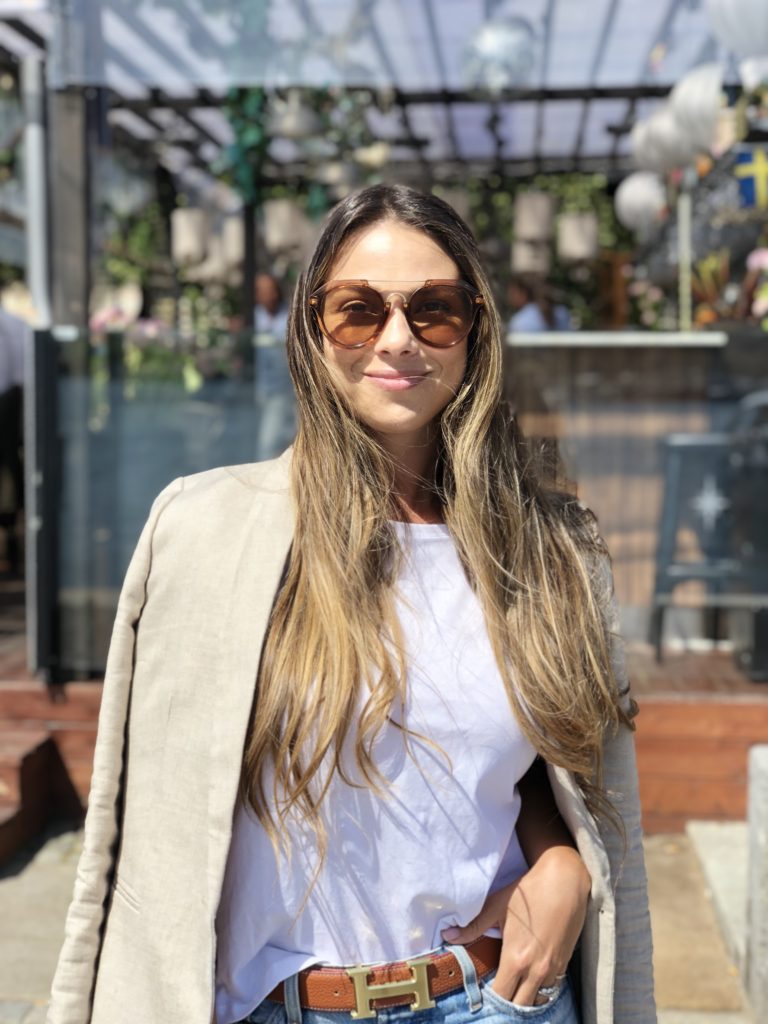 shop the look: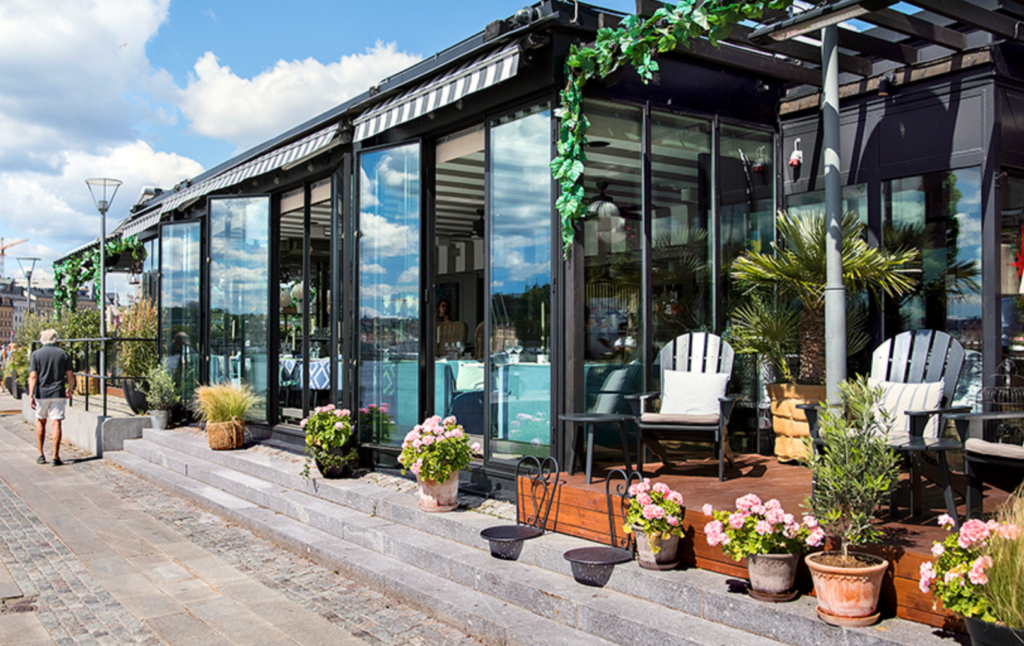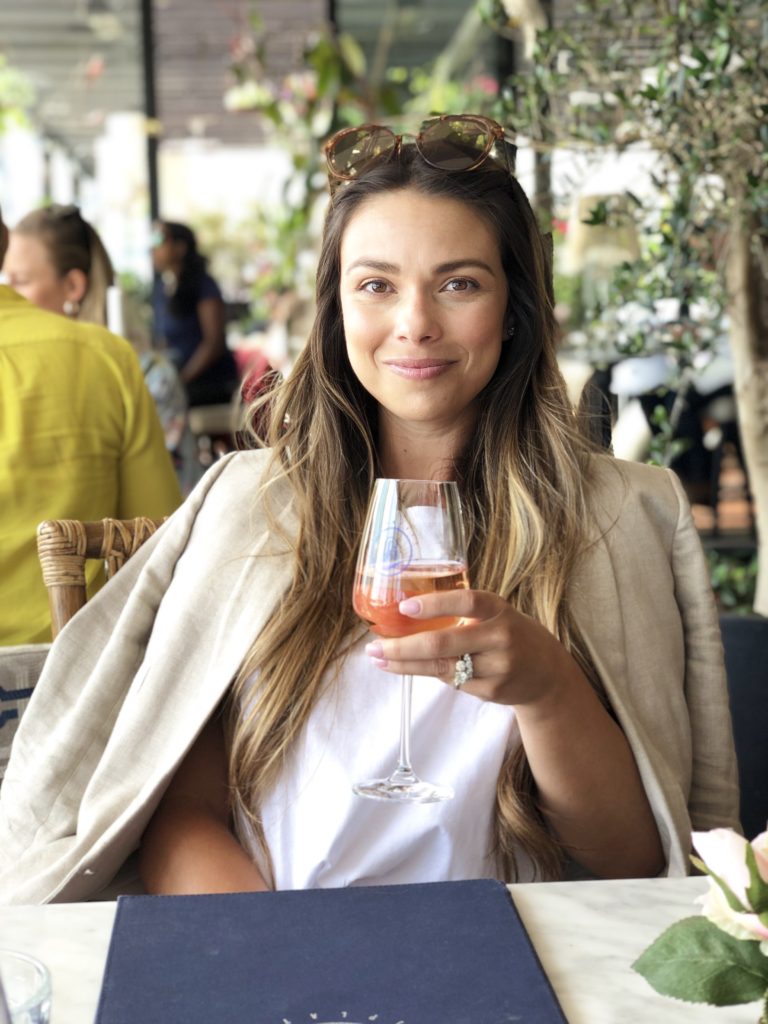 shop the look: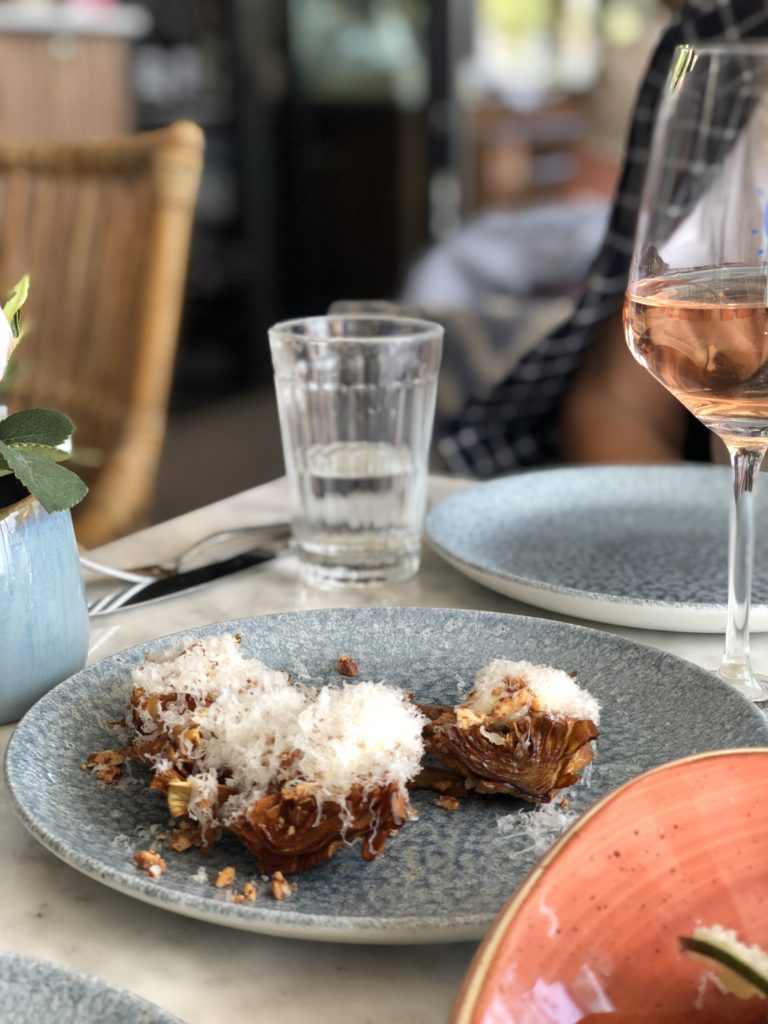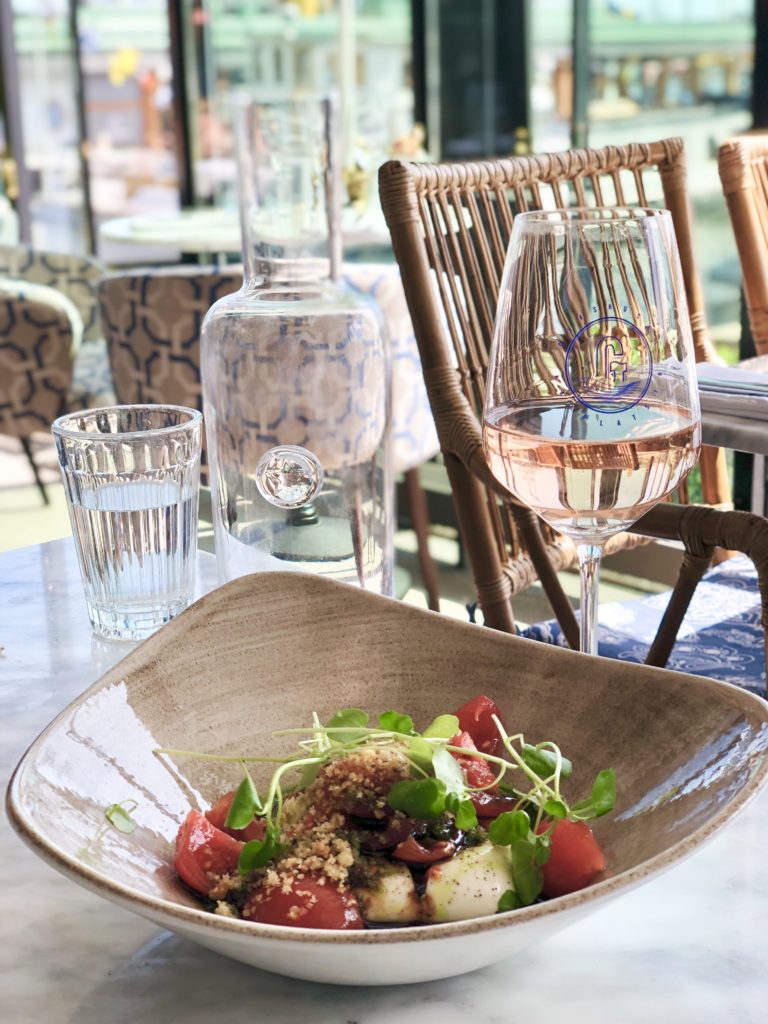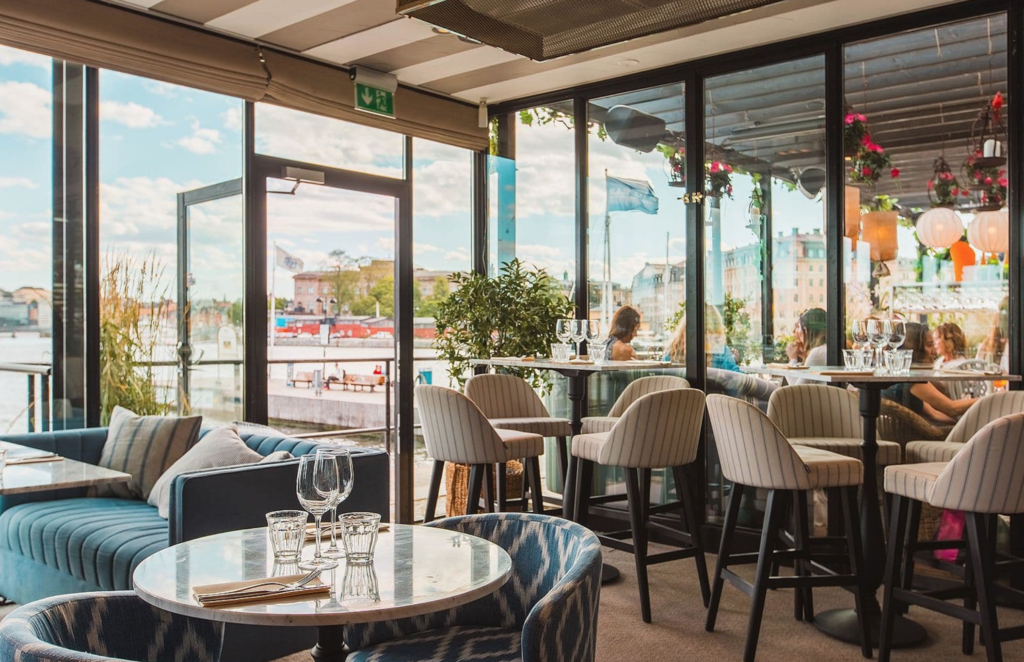 Full and frankly just elated to be back in Stockholm, we were off to do some exploring! Our first stop was the Swedish History Museum. The Swedish History Museum covers Swedish archaeology and cultural history from the Mesolithic period to present day. It was fascinating! One of our favorite things we saw there was the Backaskog Woman, a skeleton of a woman who lived around 7000 BC! As someone who studied early Christian art, I also enjoyed their large display of biblical relics as well.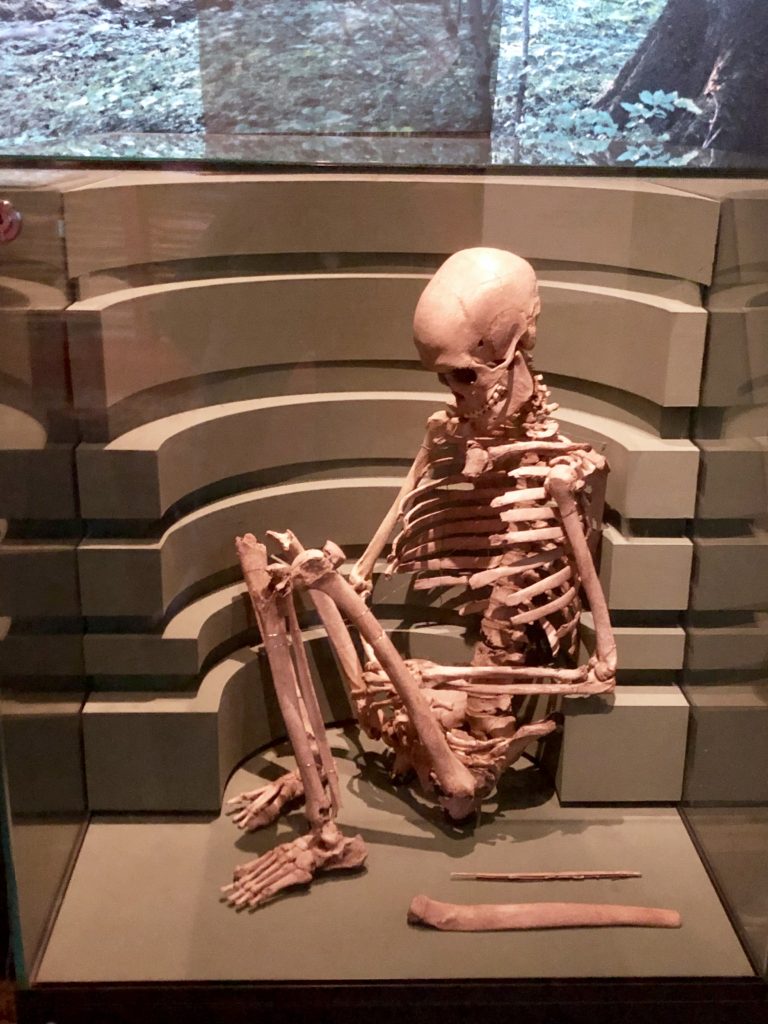 Next we were off to do one of our favorite traditions while in Stockholm- buy new perfume at Byredo then have drinks at Vau De Ville. We discovered the fragrance line on our first trip to Stockholm and have become obsessed with the brand ever since! This time I selected Inflorescence and Judi got Ba' D'Afrique. We also have Mojave Ghost, Flowerhead and Blanche.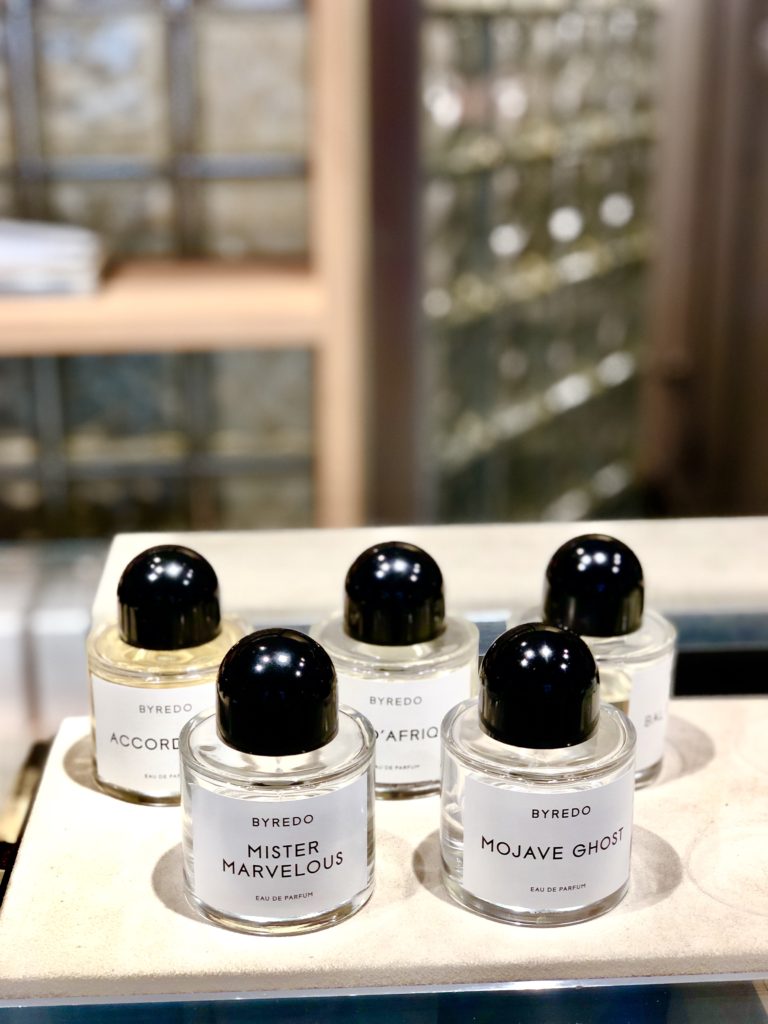 shop my favorites:

After perfume shopping we went to Vau De Ville for Aperol Spritz.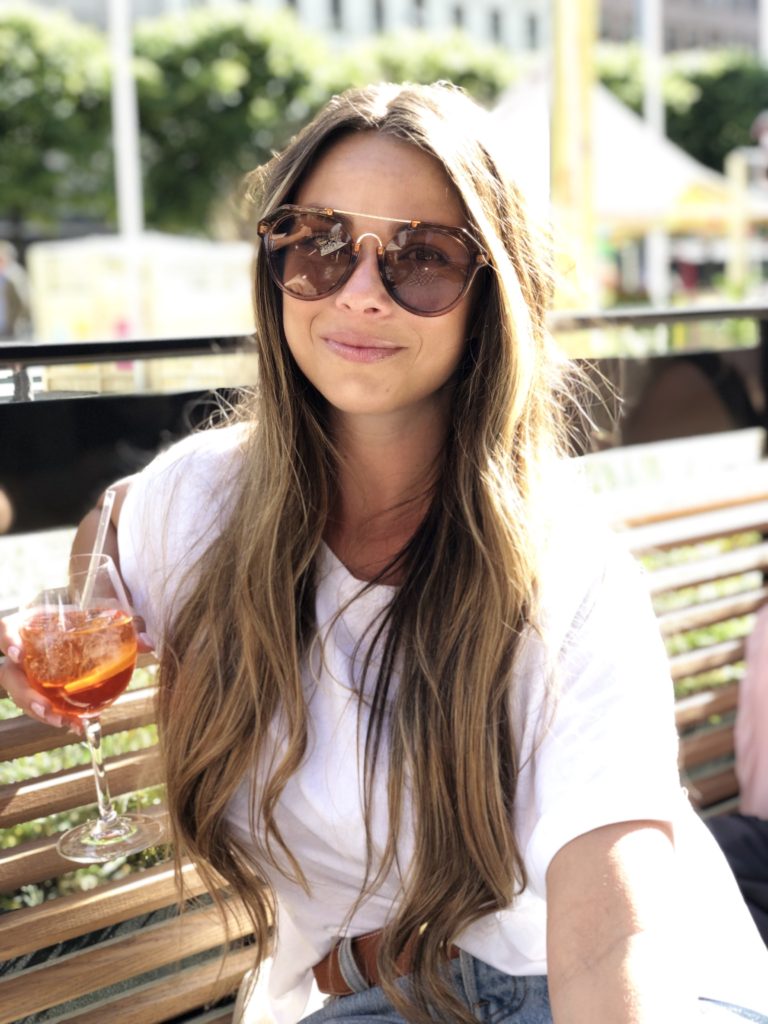 shop the look: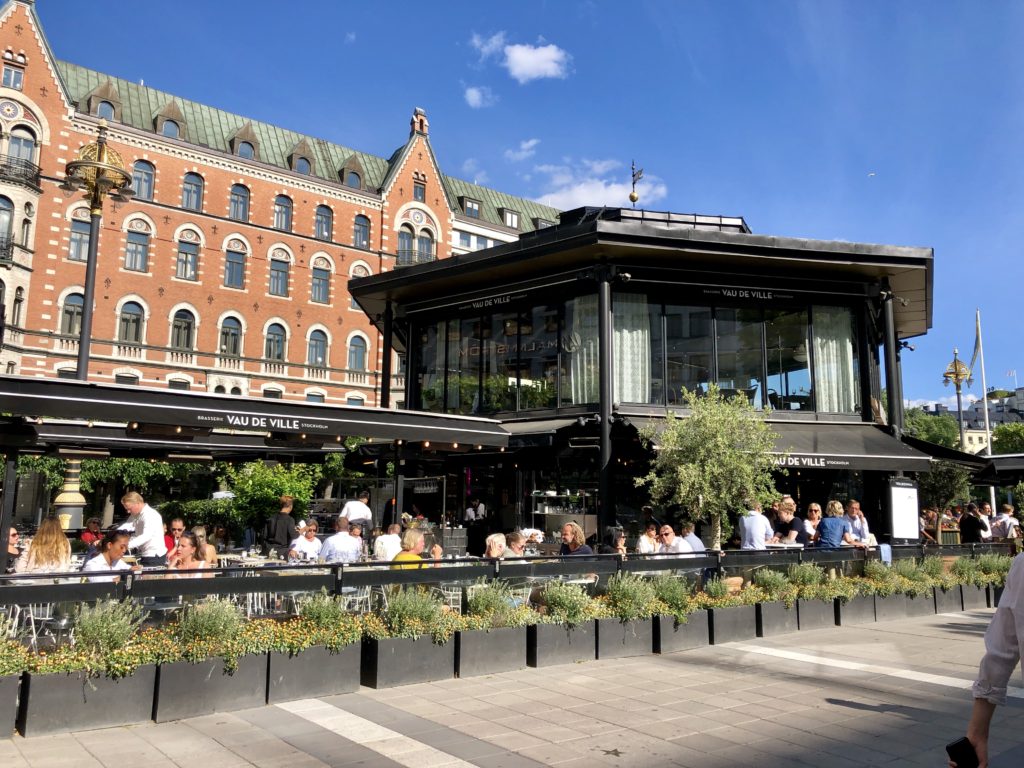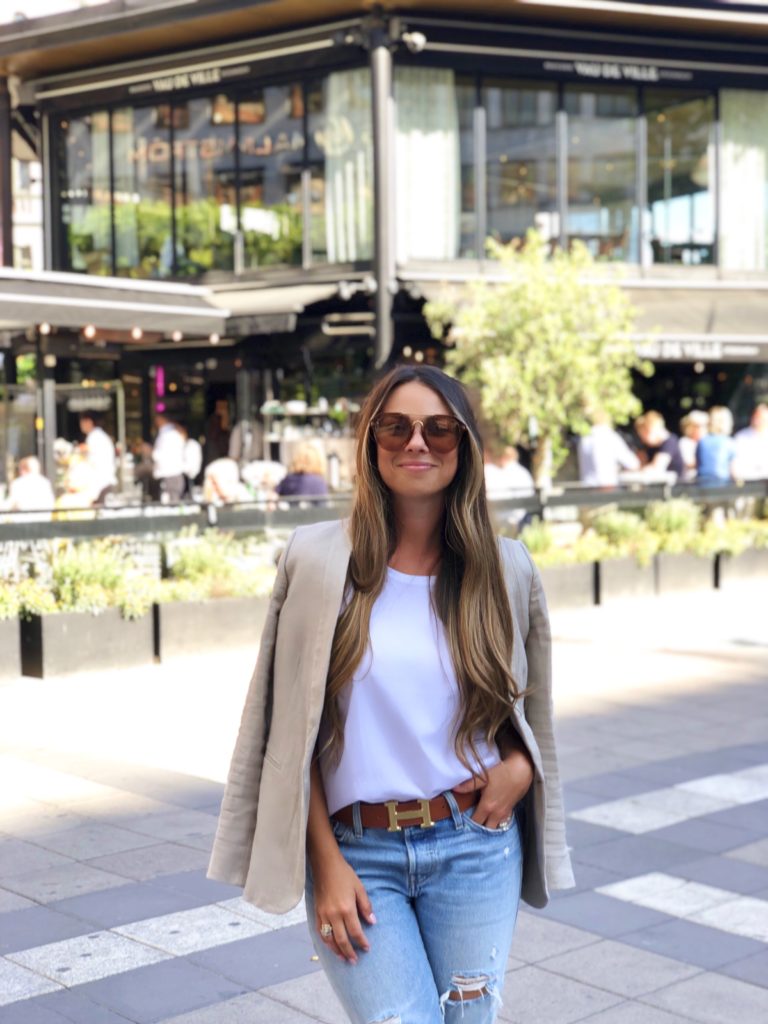 shop the look:

We arrived back at our hotel to freshen up for dinner and were surprised with a beautiful fruit plate and bottle of champagne from the hotel, which was beyond thoughtful! We sipped and snacked as we got ready for dinner.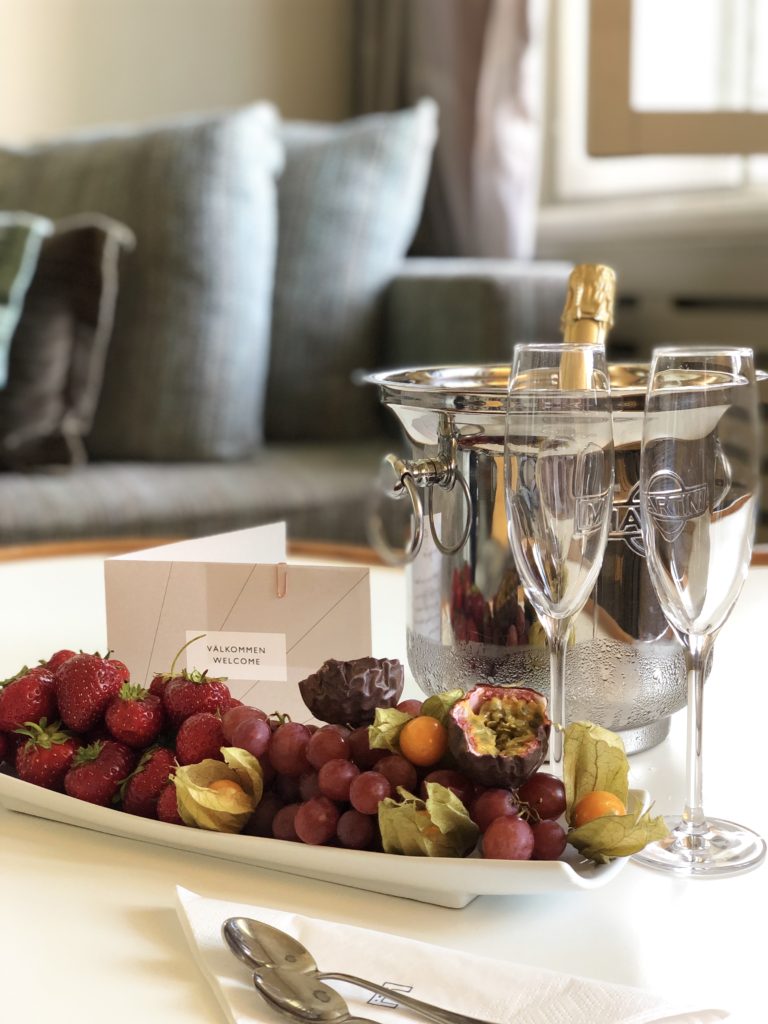 Another Stockholm tradition of ours is having dinner at Gastsabud in Gamla Stan, or "Old Town" on our first night. It's one of our favorite spots in Stockholm. We started with wine at the bar while we waited for a table. Once seated we started with a delicious skagen. For dinner we did our usual- mom had the meatballs and mashed potatoes and I had the sausage with creamy dill potatoes. It was delicious as usual!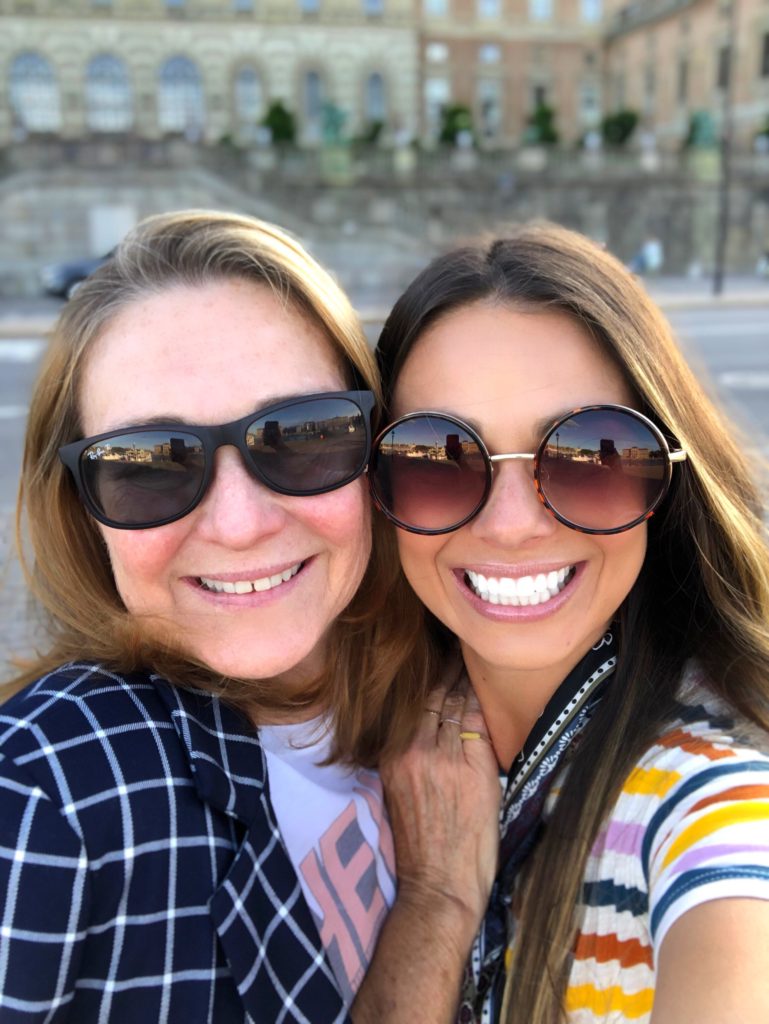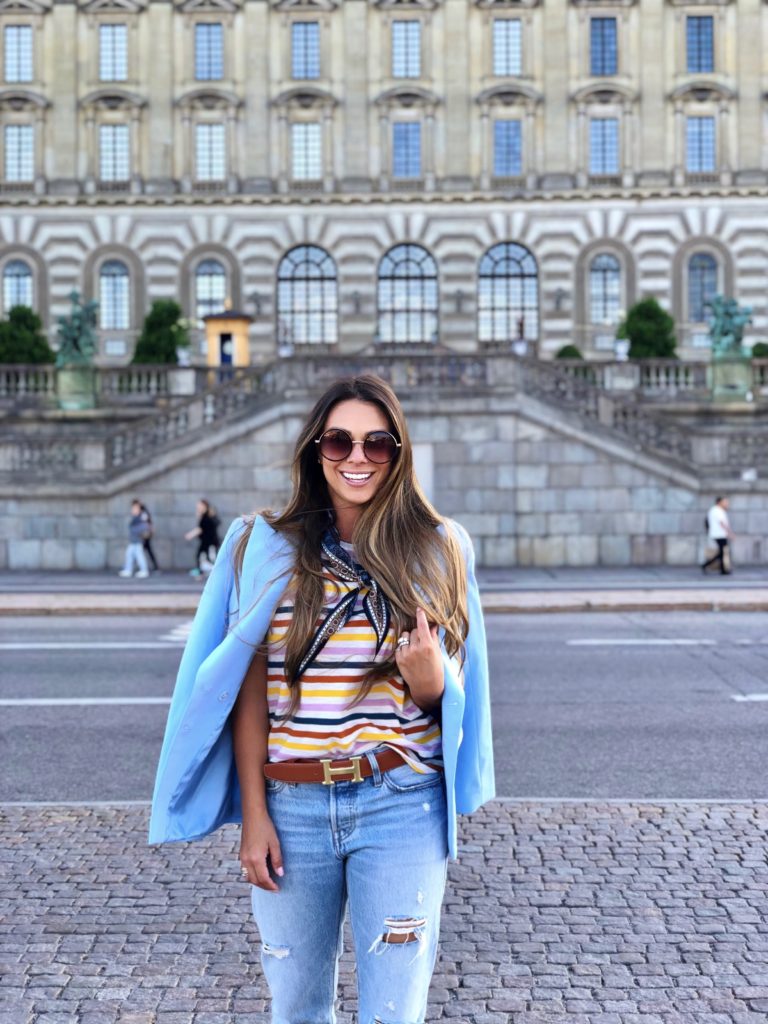 shop the look: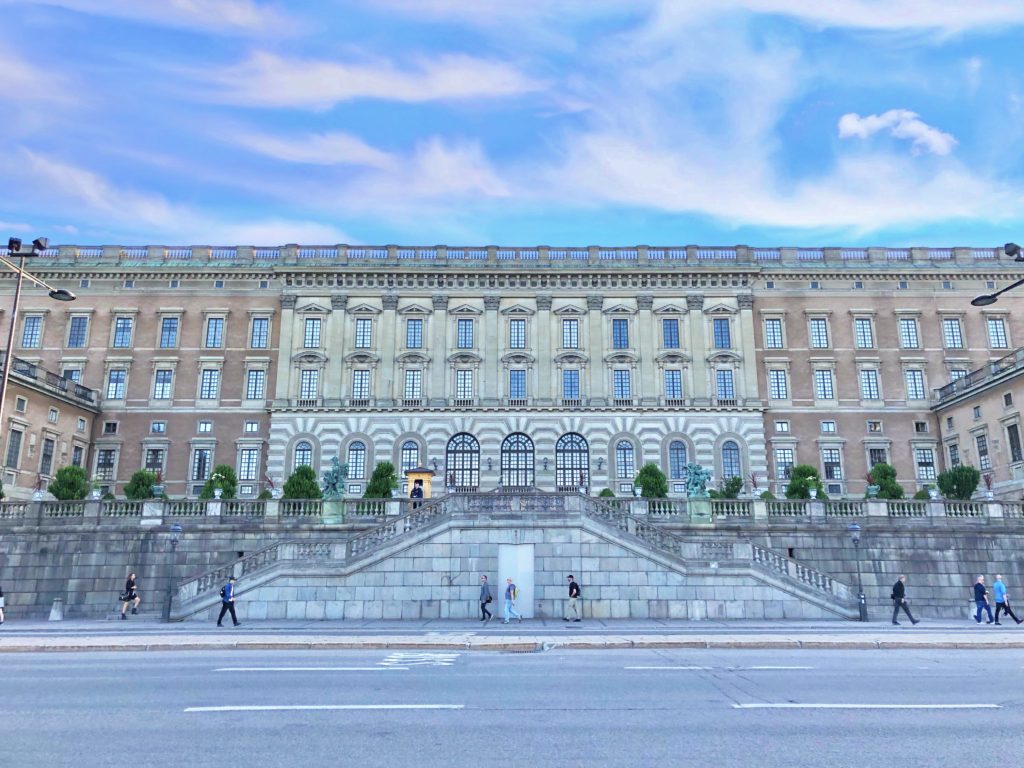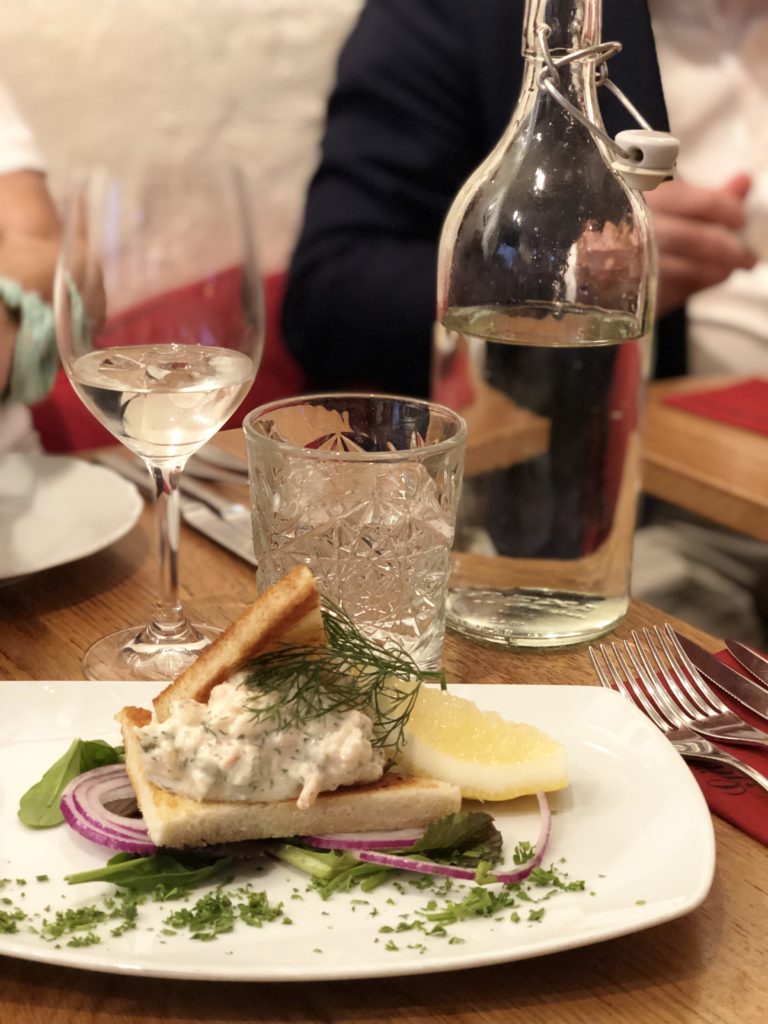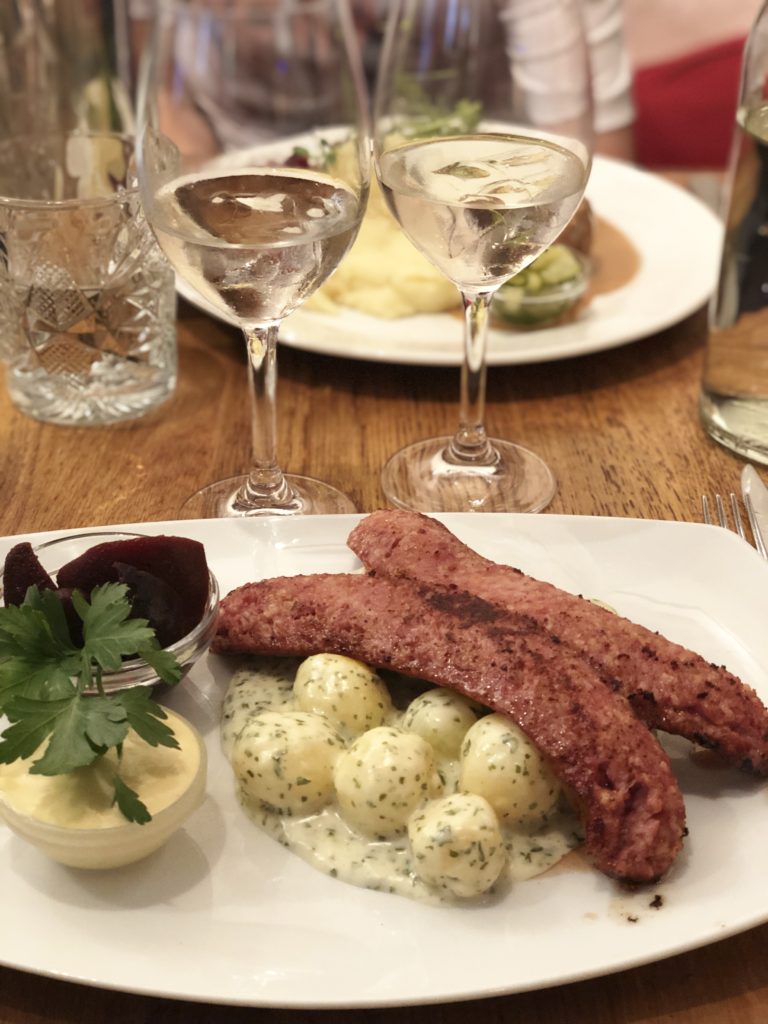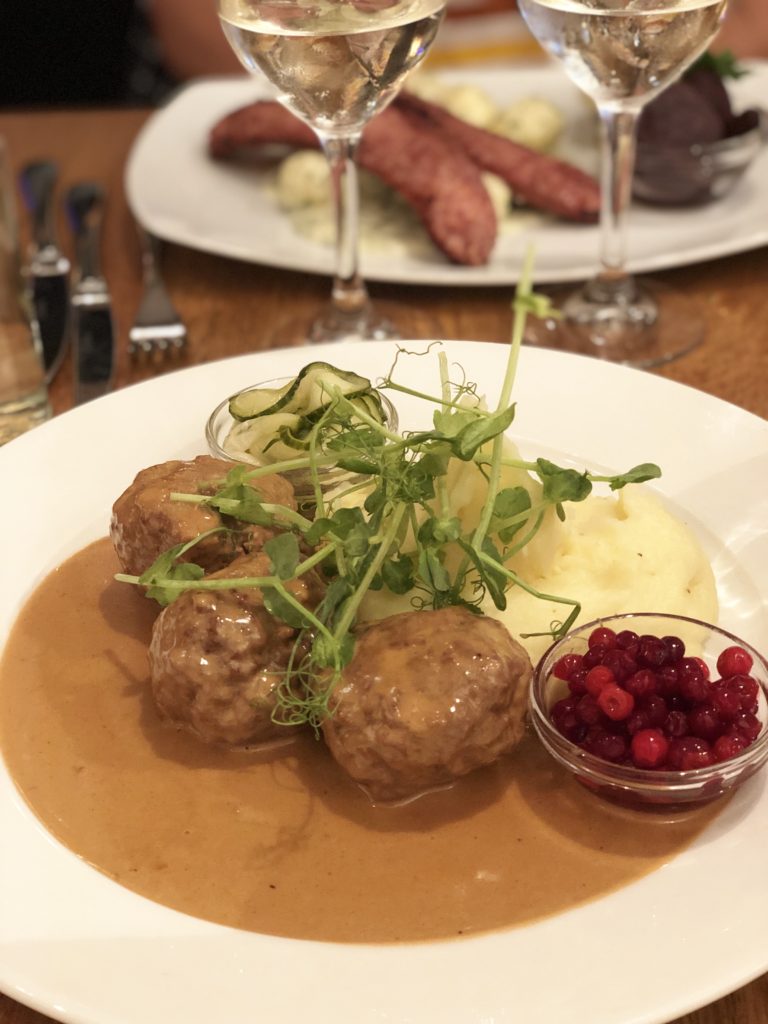 The next morning we had a lovely breakfast at Elite Hotel Stockholm Plaza's buffet.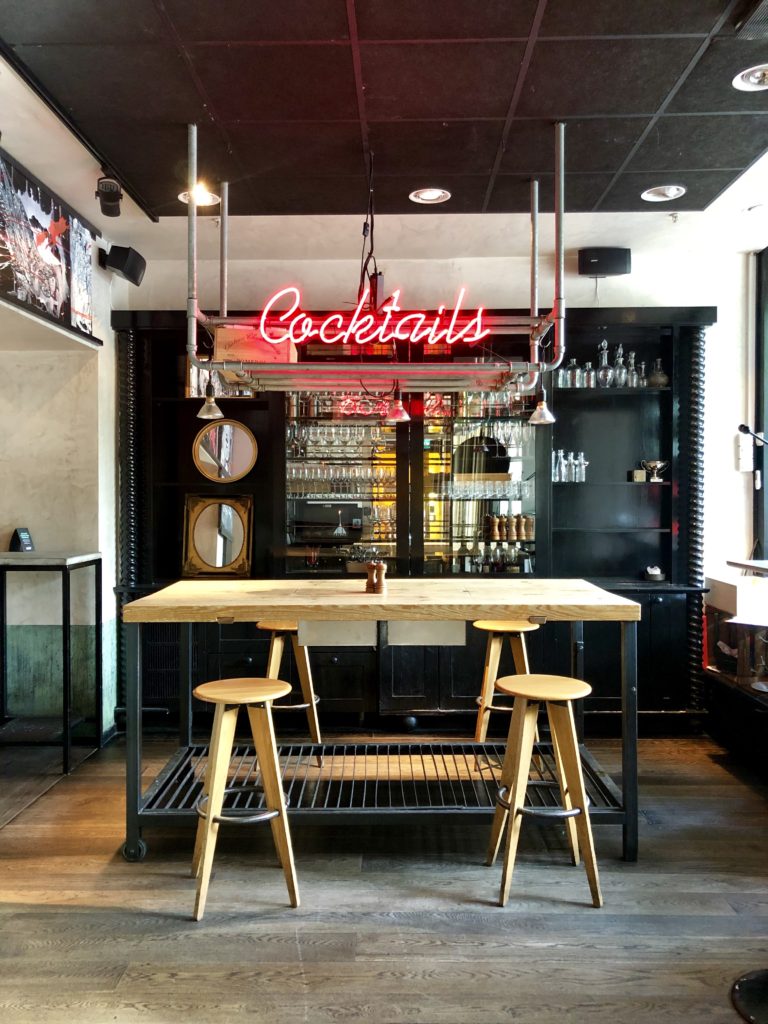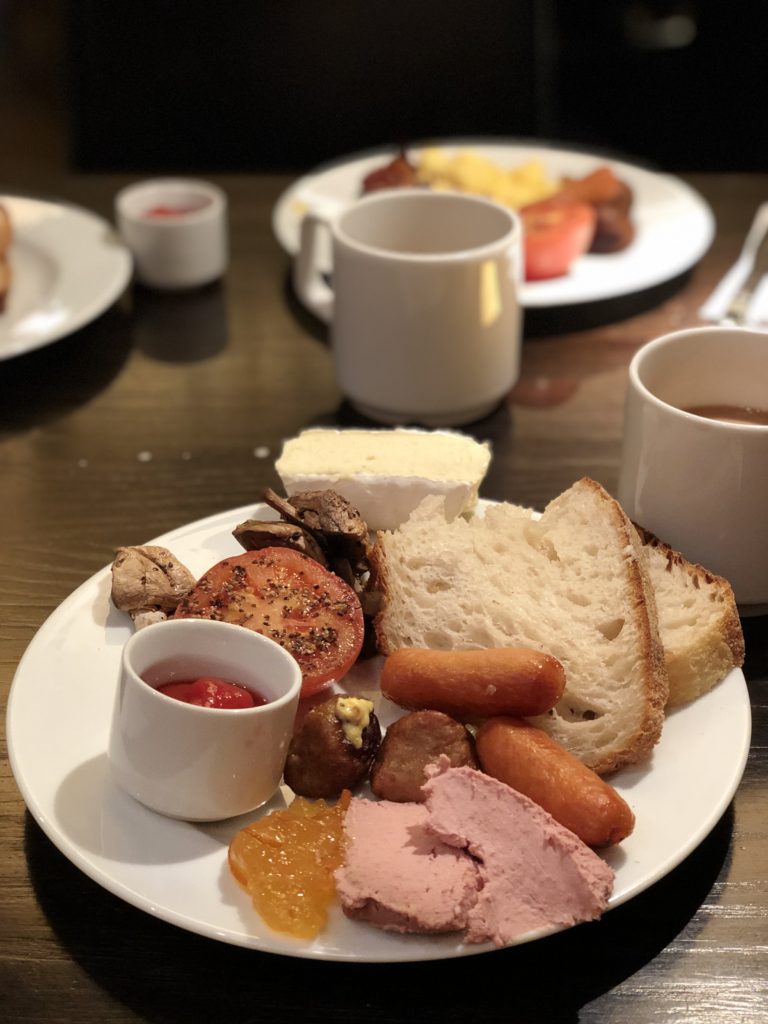 After breakfast we were off to Djurgarden to tour Rosendal Palace. Djurgarden is a tranquil island known for the Vasa Museum, the Skansen open-air museum, the ABBA Museum and Gröna Lund amusement park. (I highly recommend visiting the Vasa Museum! We did it on our last trip and LOVED it!). This island was originally used at the Monarchy's royal hunting grounds.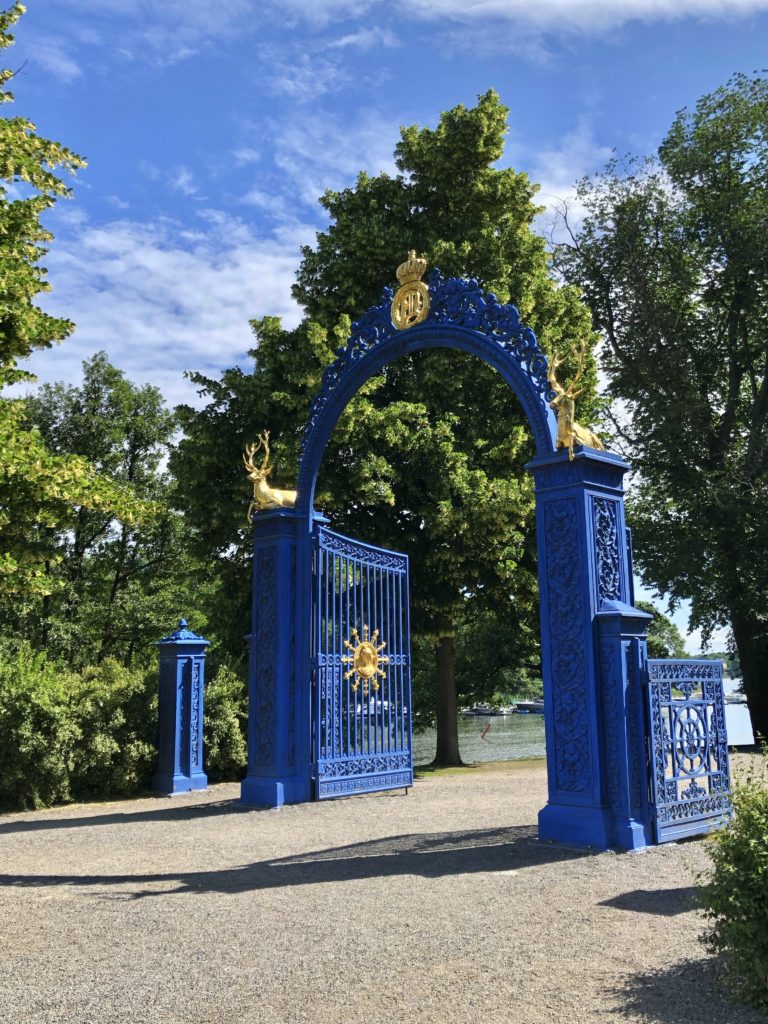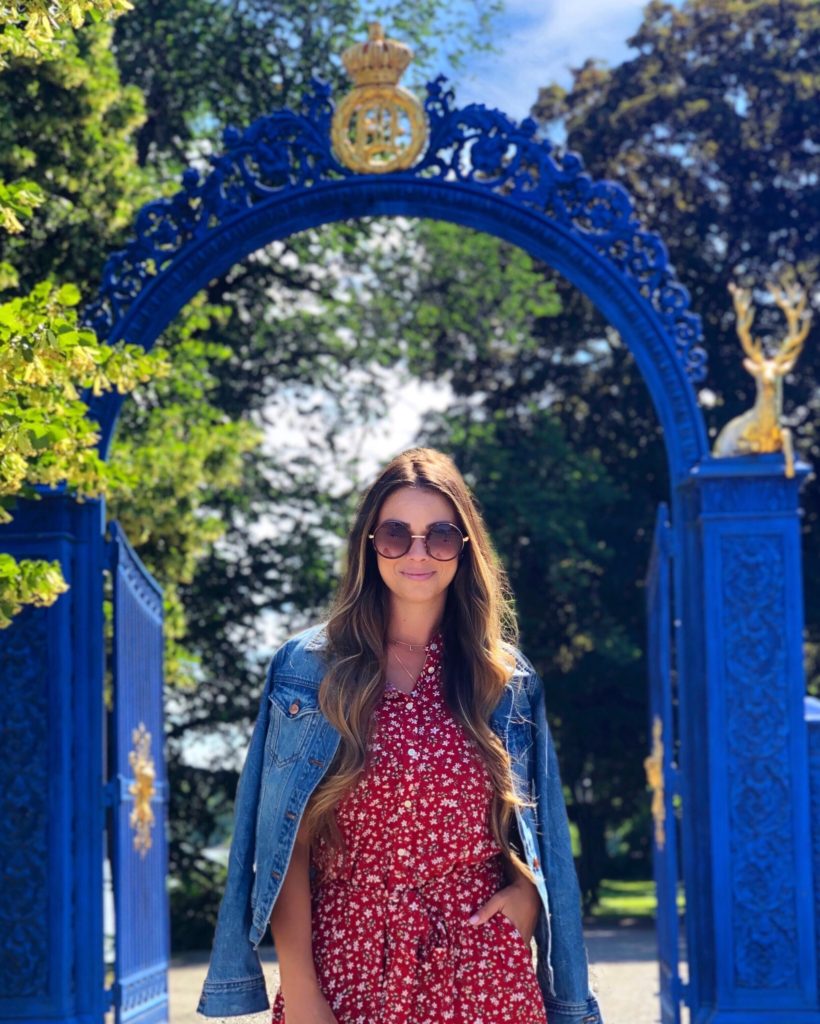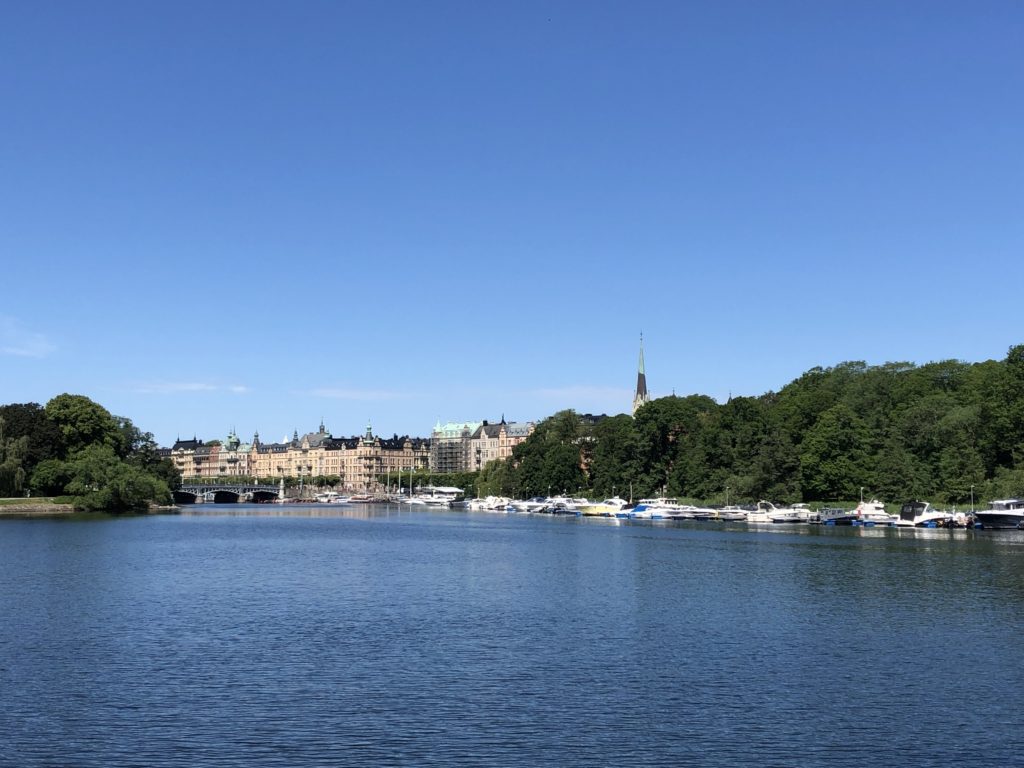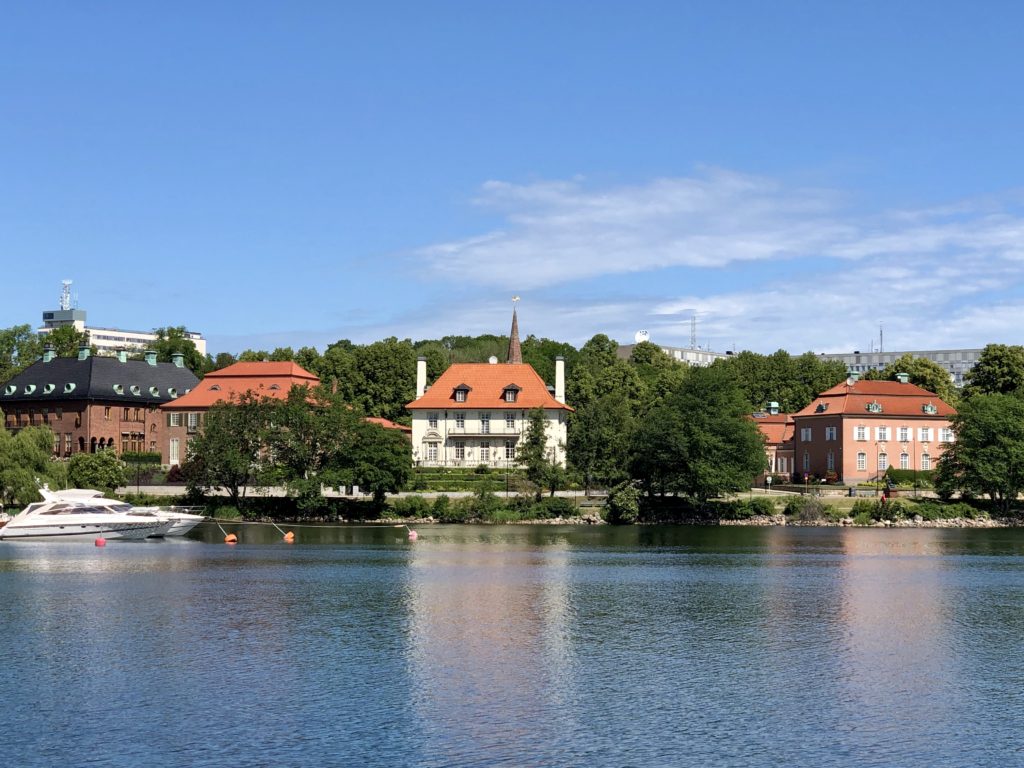 Rosendal Palace was built between in 1823 for King Karl XIV Johan, the first Bernadotte King of Sweden. Rosendal Palace is a unique documentation of the European Empirical style. The palace stands today largely as it did in Karl XIV Johan's lifetime. Though only open for tours in the Summer, a tour of Rosendal Palace is a must! Our tour guide was so fascinating and engaging! This was one of our favorite experiences of the trip!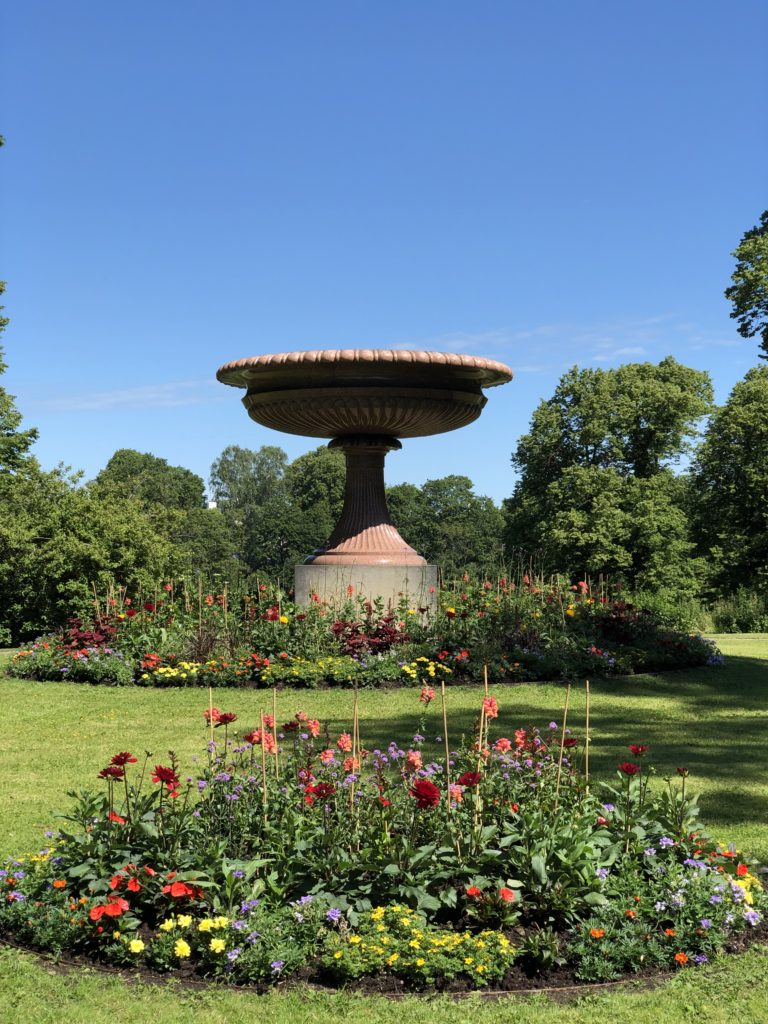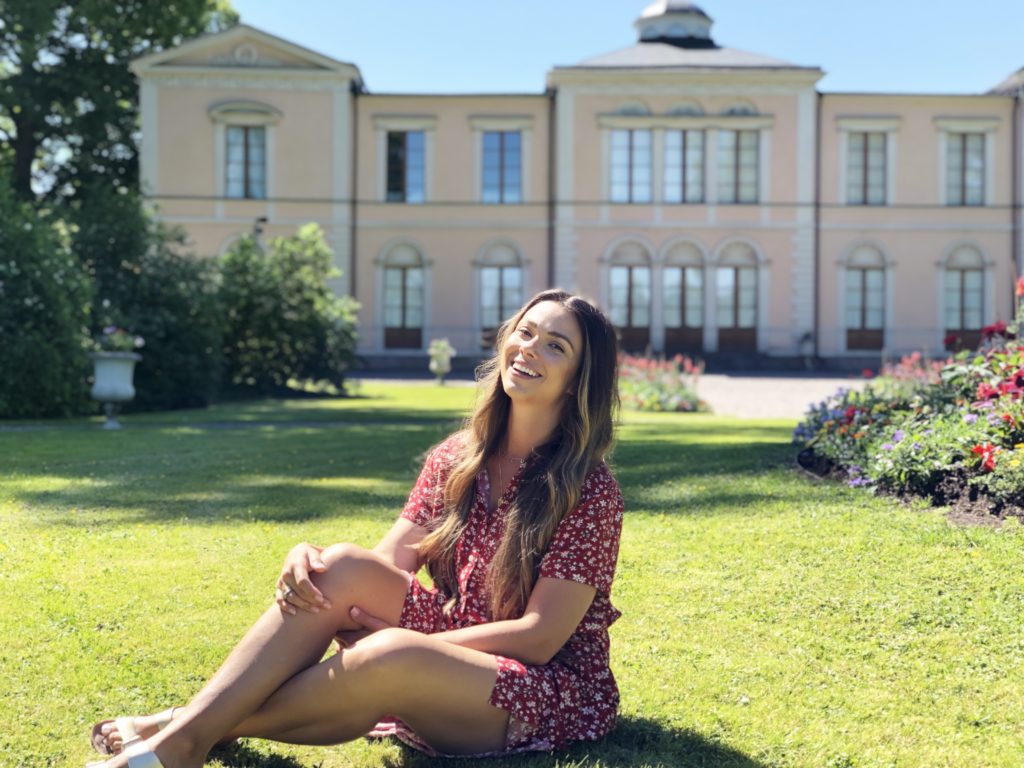 shop the look: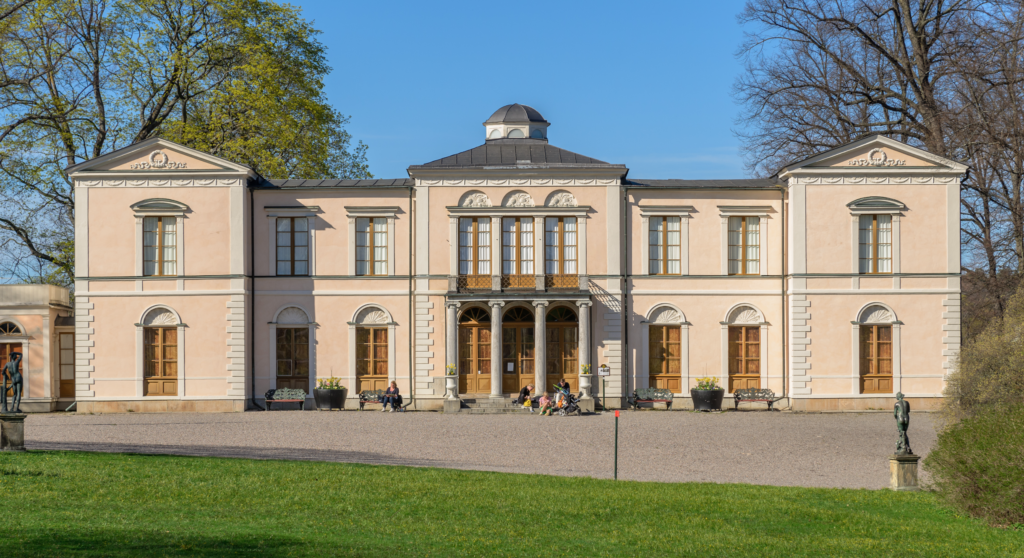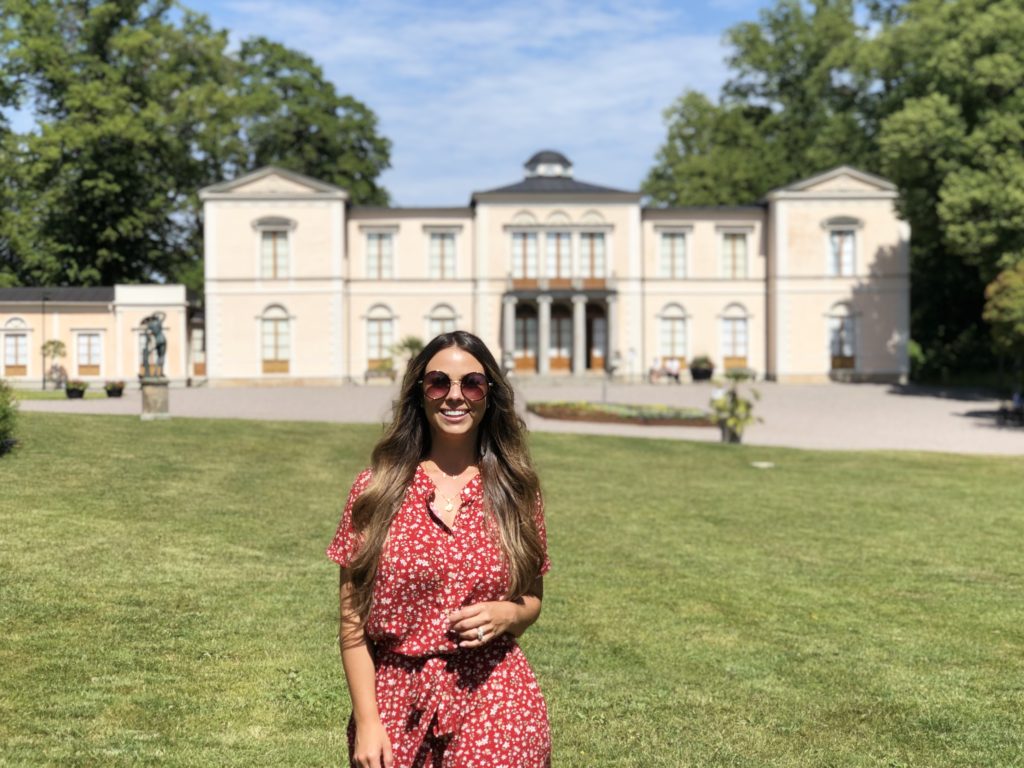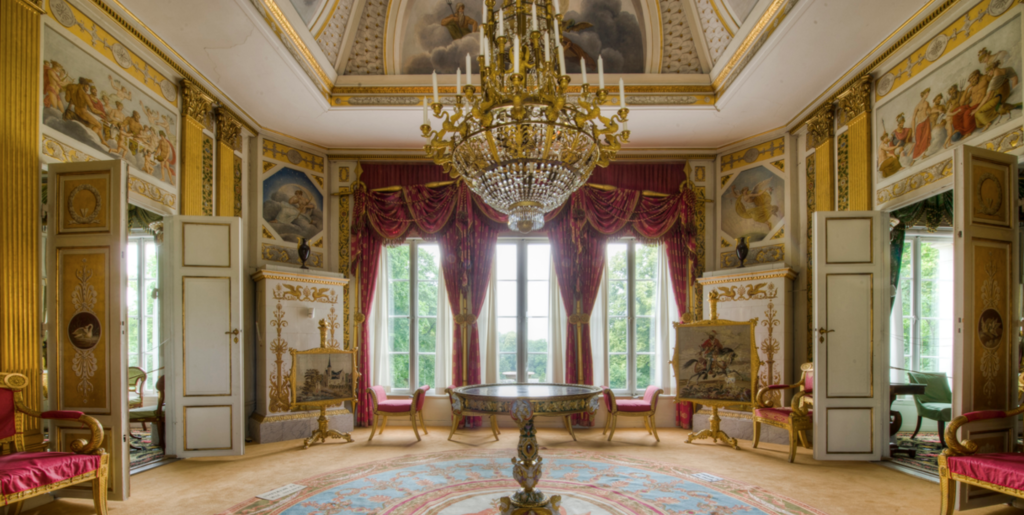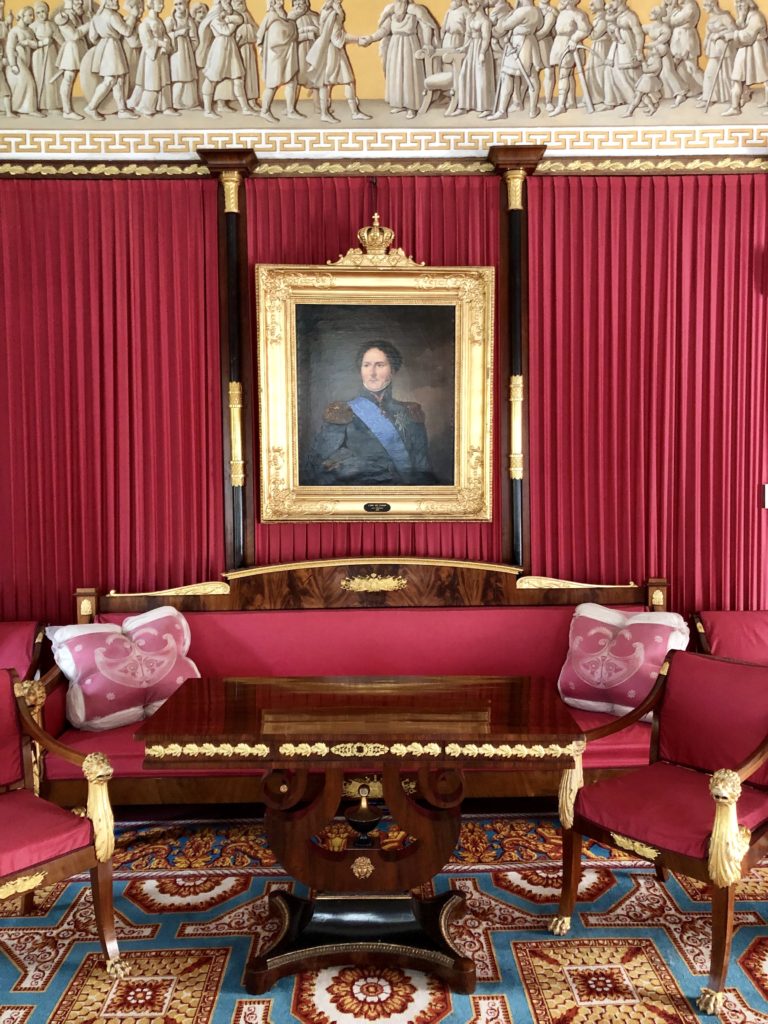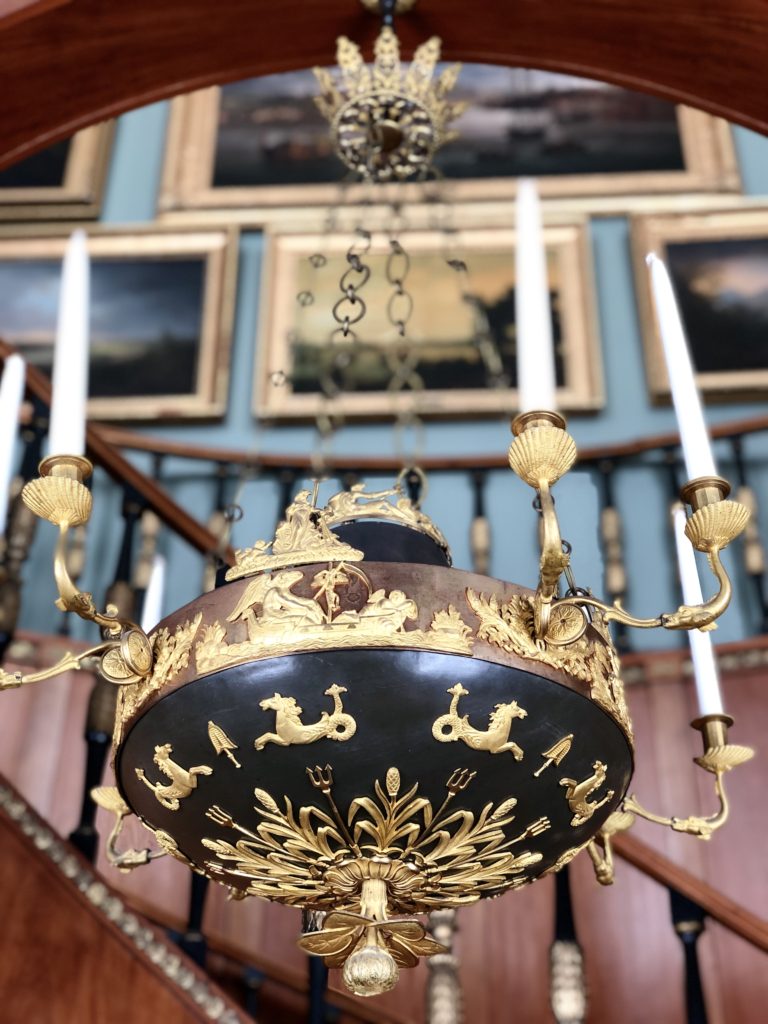 Next we had lunch at a charming water front restaurant on Djurgarden, Villa Godthem. The restaurant was absolutely beautiful! As was the food. We both had shrimp salads and they were amazing!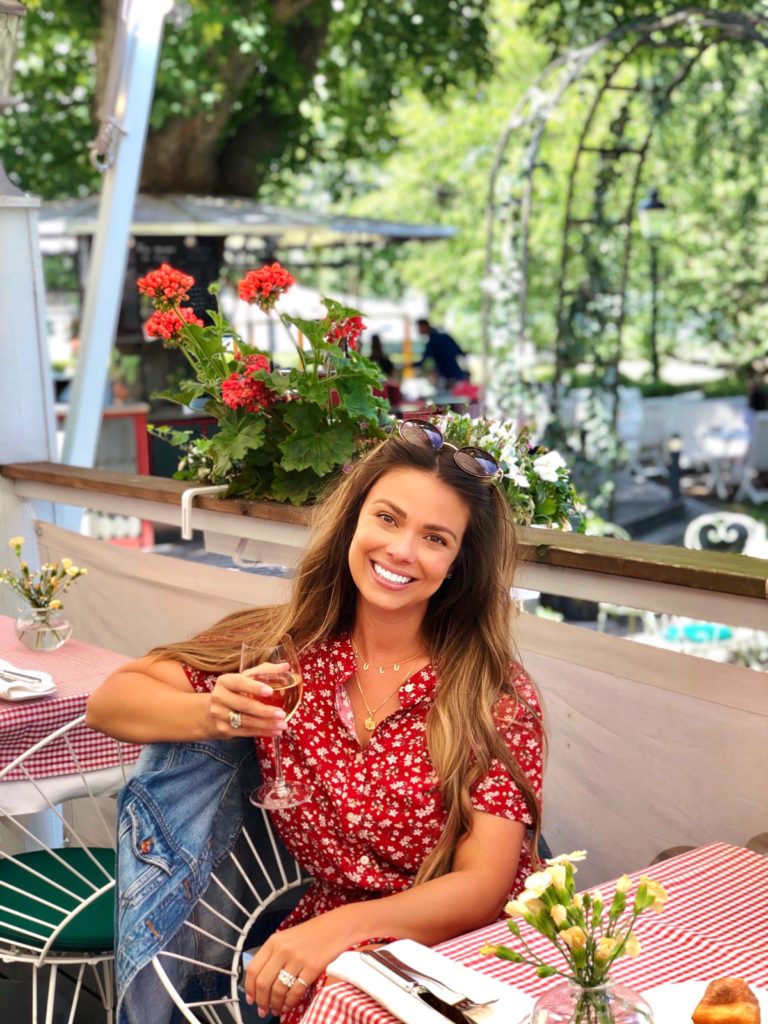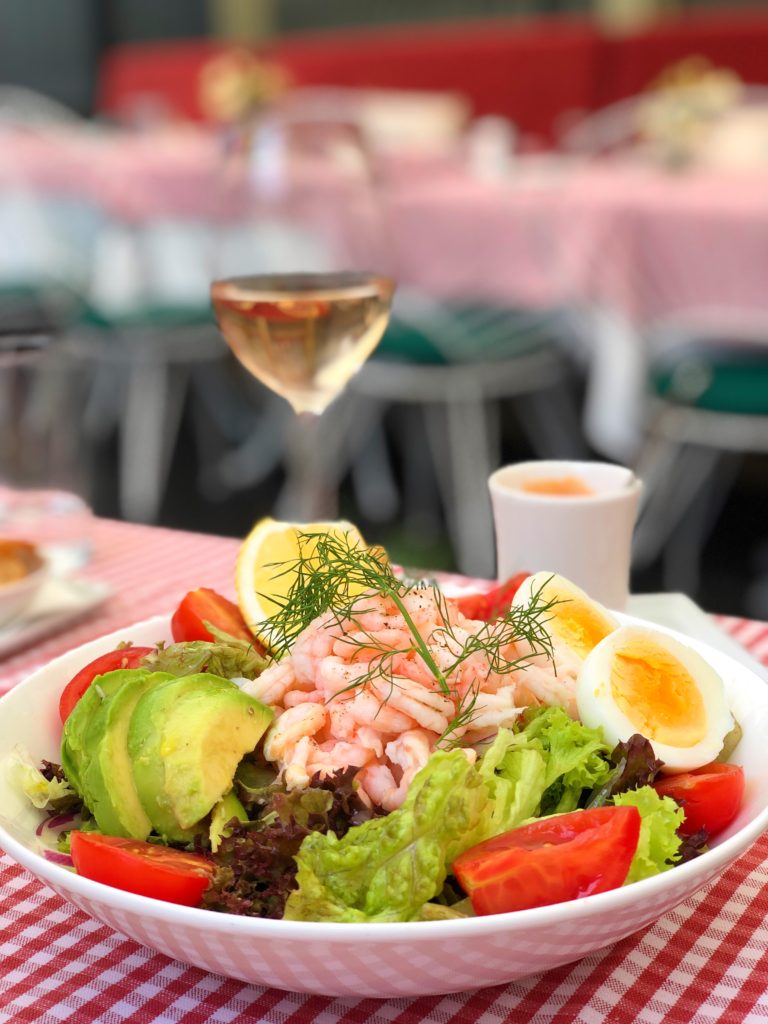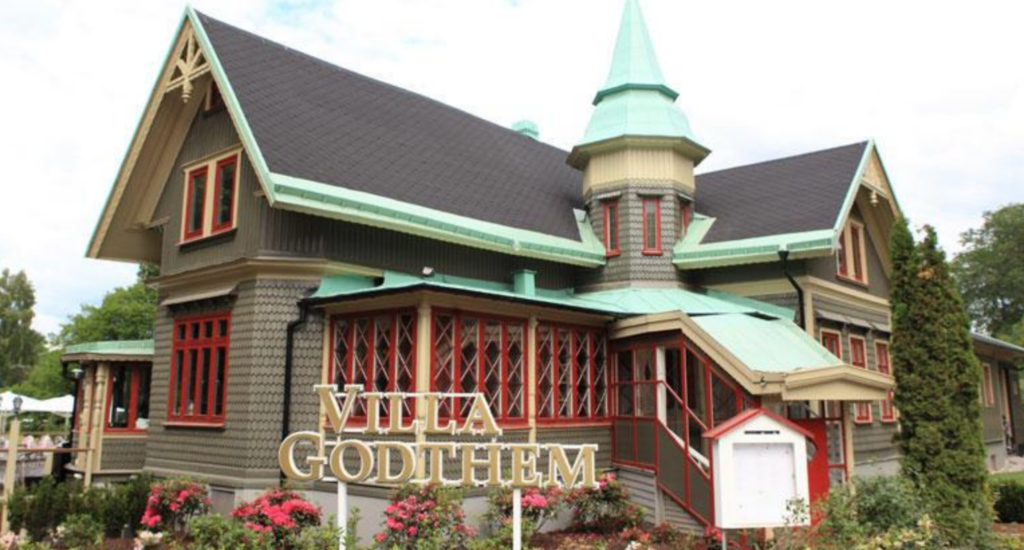 On our walk home from lunch we stopped for drinks at an outdoor bar, Stureplan 1, which was across from our hotel.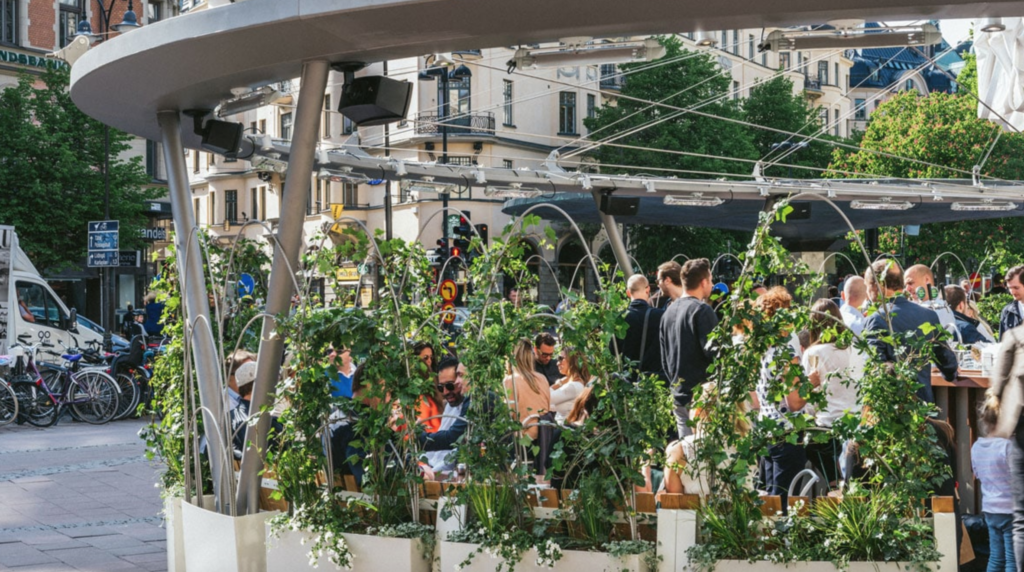 We took a cat nap in our gorgeous room and then enjoyed relaxing baths in the amazing tub!
We walked down the street for dinner at Riche. We started with wine and burrata and for our entrée we split a beautiful ribeye served with a tomato and cucumber salad and fries. It was delish and the restaurant has a fun upscale but laid back vibe.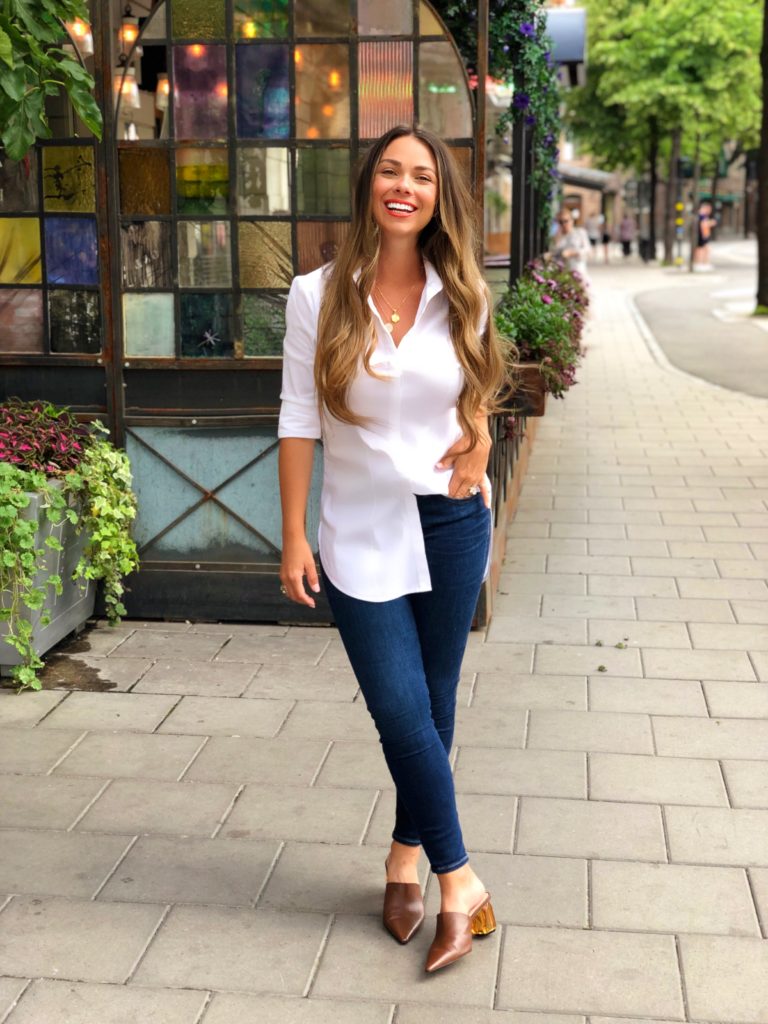 shop the look: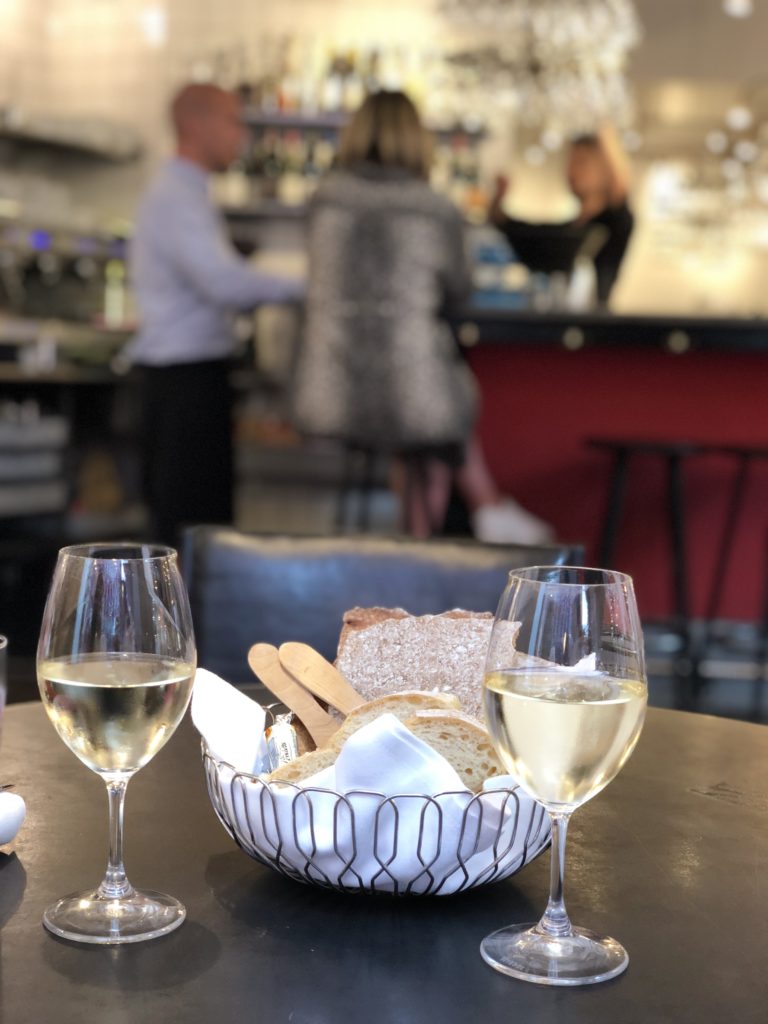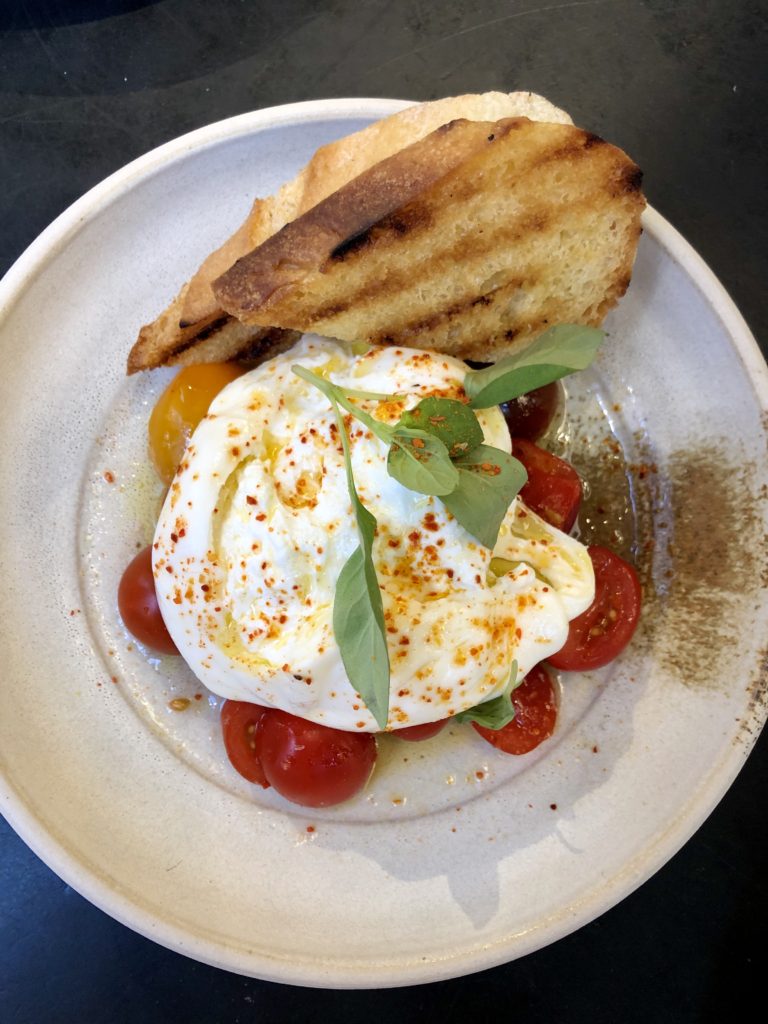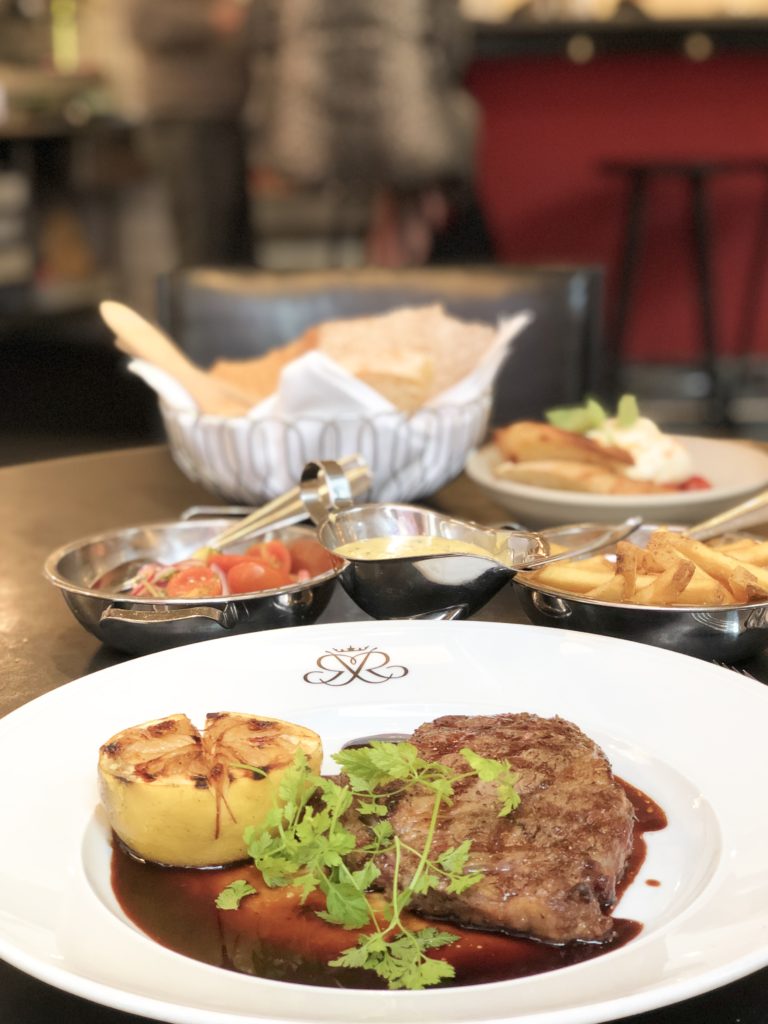 After dinner we enjoyed a peanut butter and chocolate dessert at our hotel's restaurant that paired perfectly with Port.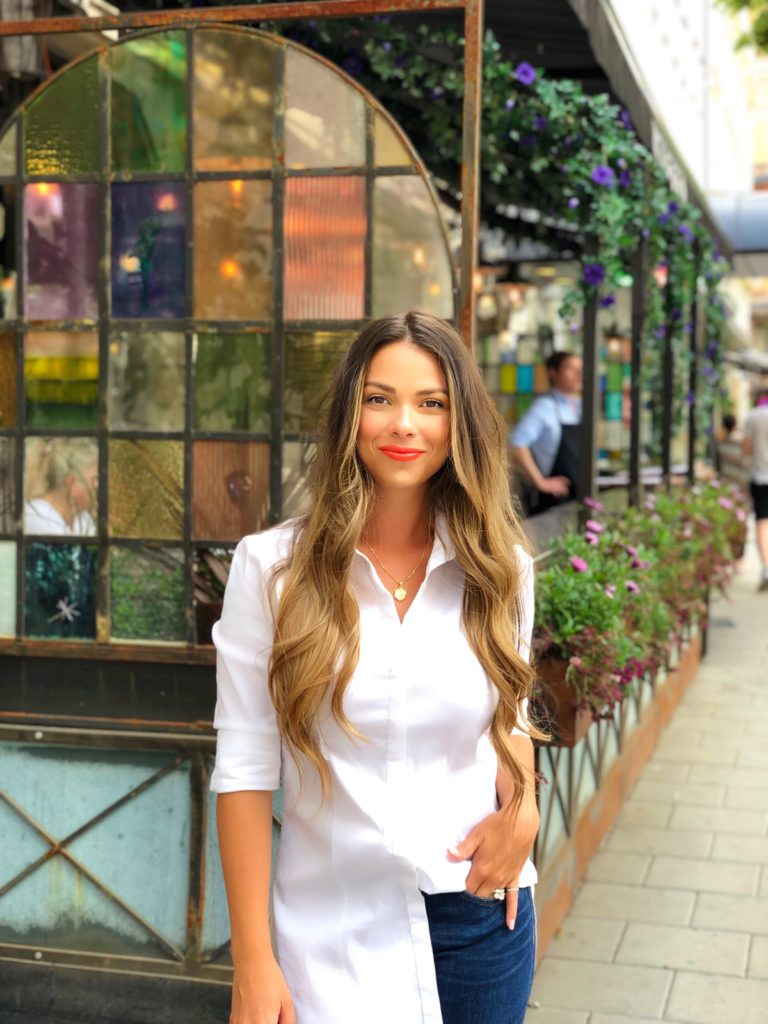 shop the look:

After a wonderful night's sleep we had another delicious breakfast at the hotel.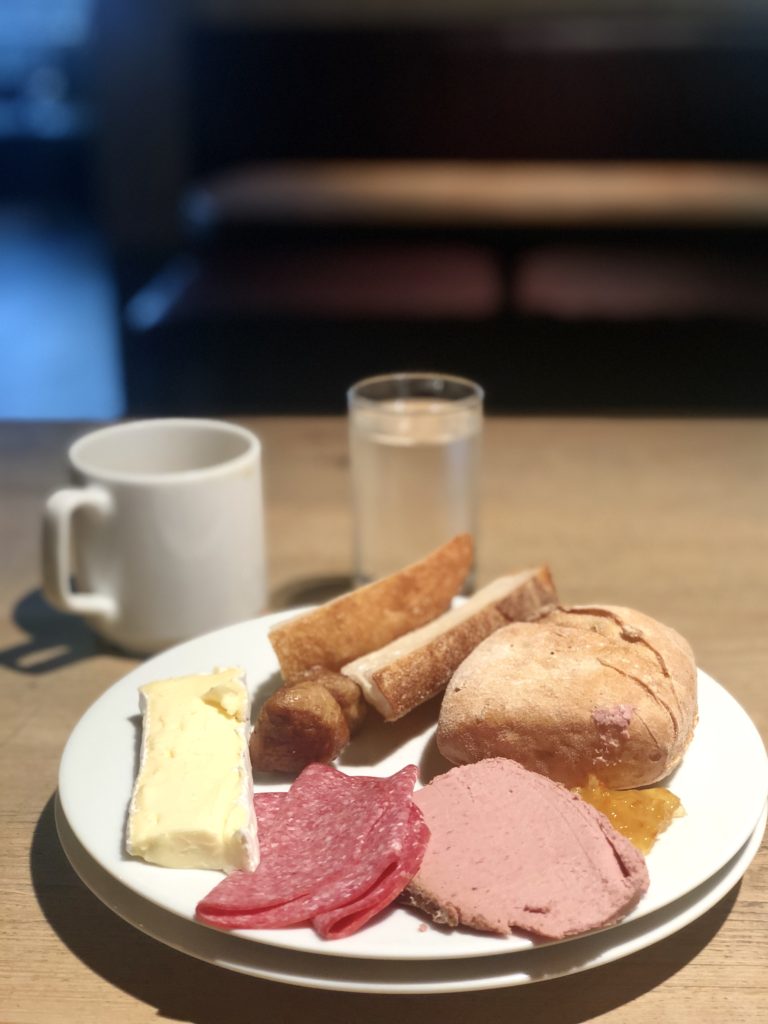 Our first stop that day was a historical canal tour which takes off from outside of City Hall. (City Hall is also a great tour that we've done on a previous trip). We sipped ginger beers outside City Hall while we waited for our boat. The boat tour was interesting and we enjoyed seeing how the locals live.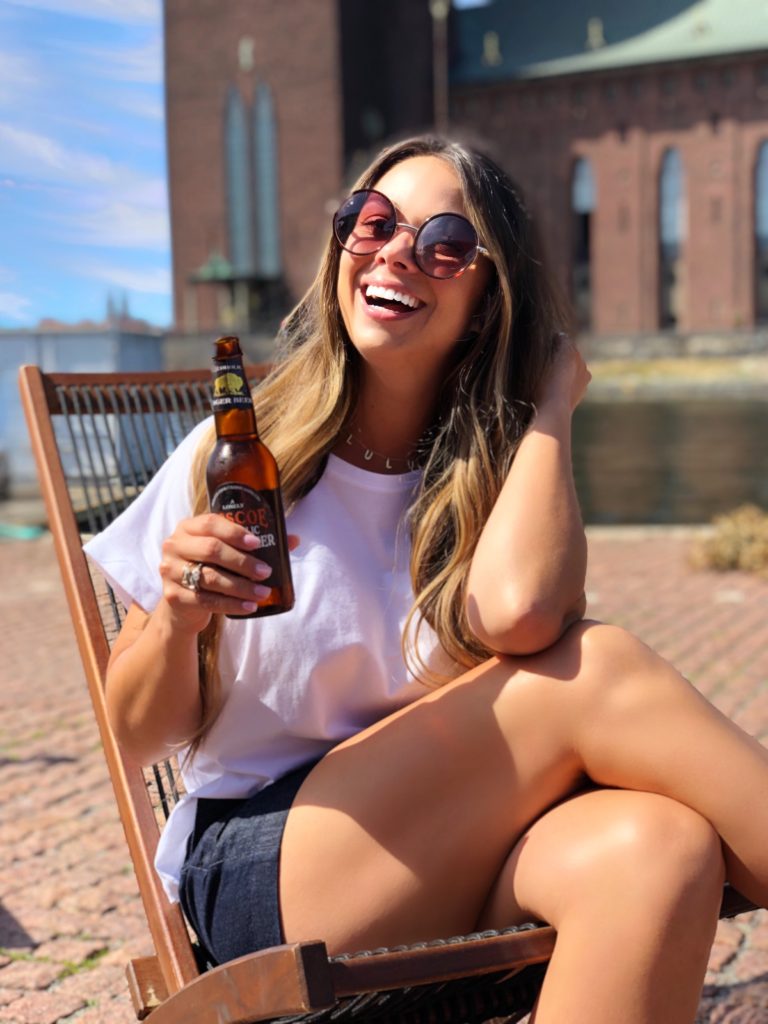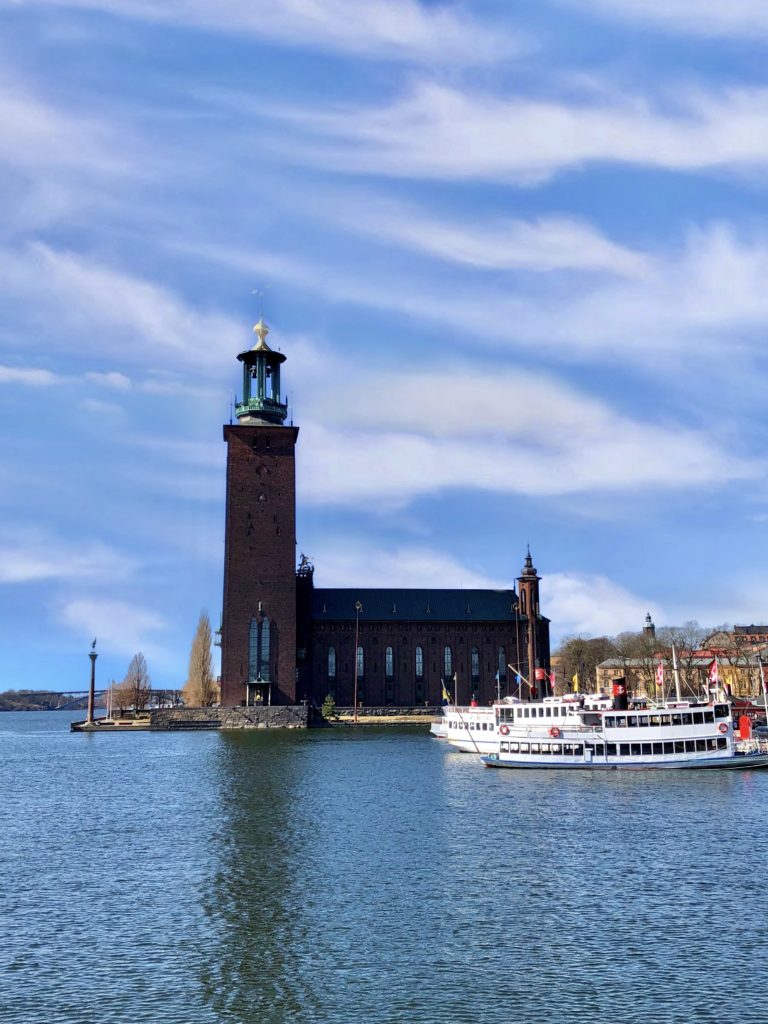 After the tour it was lunch time. We had a delicious lunch on a docked boat called Angbatsbryggan. The patio area was so cute and the food was very good as well. We started with a fried goat cheese ball and each had shrimp salads.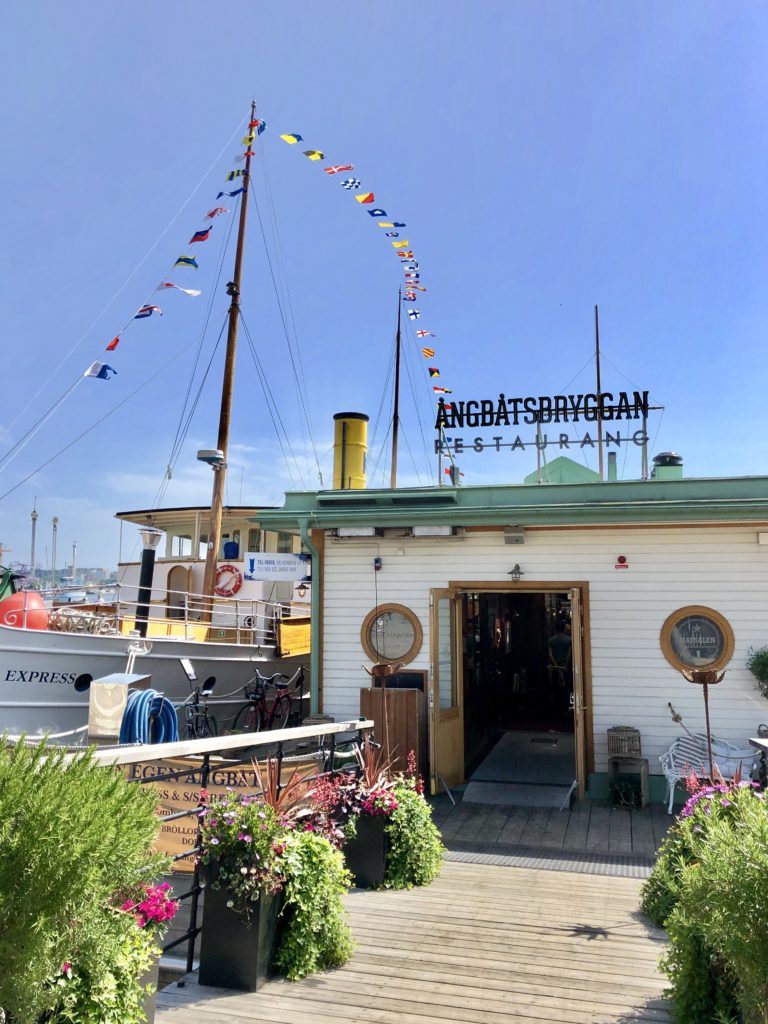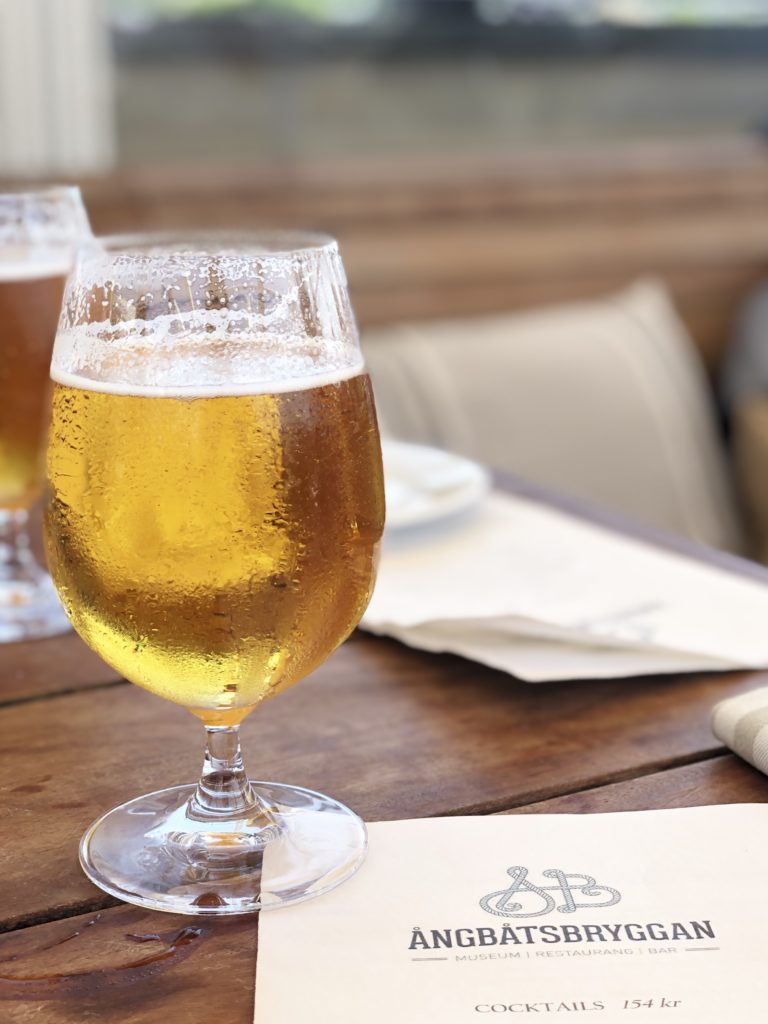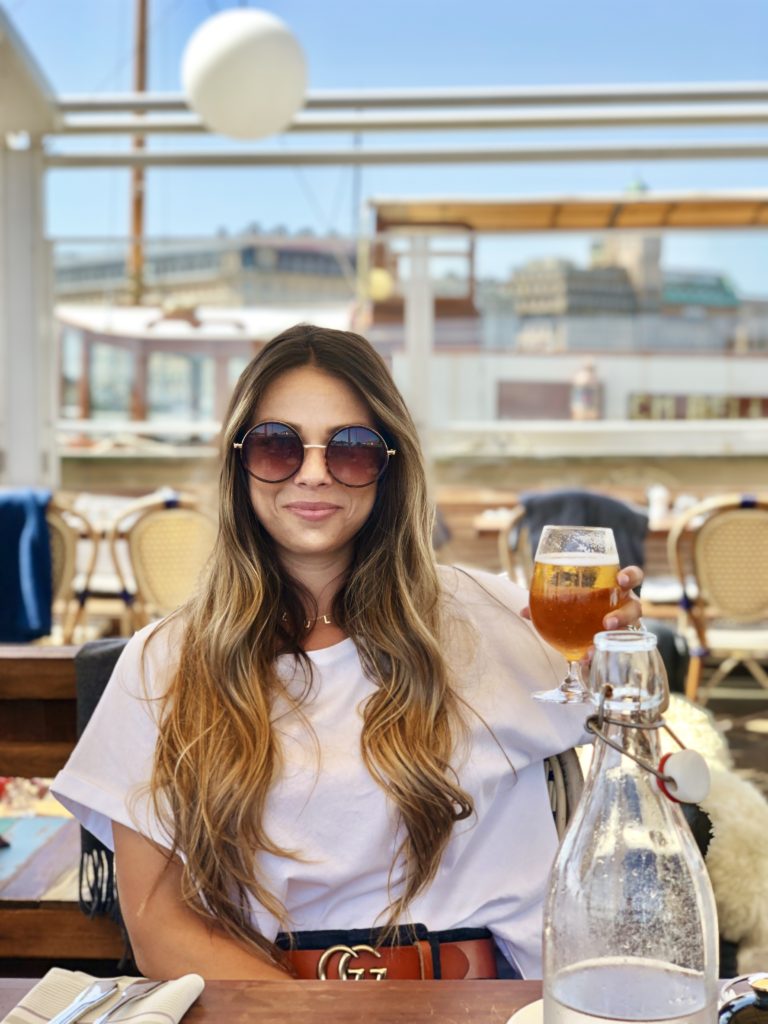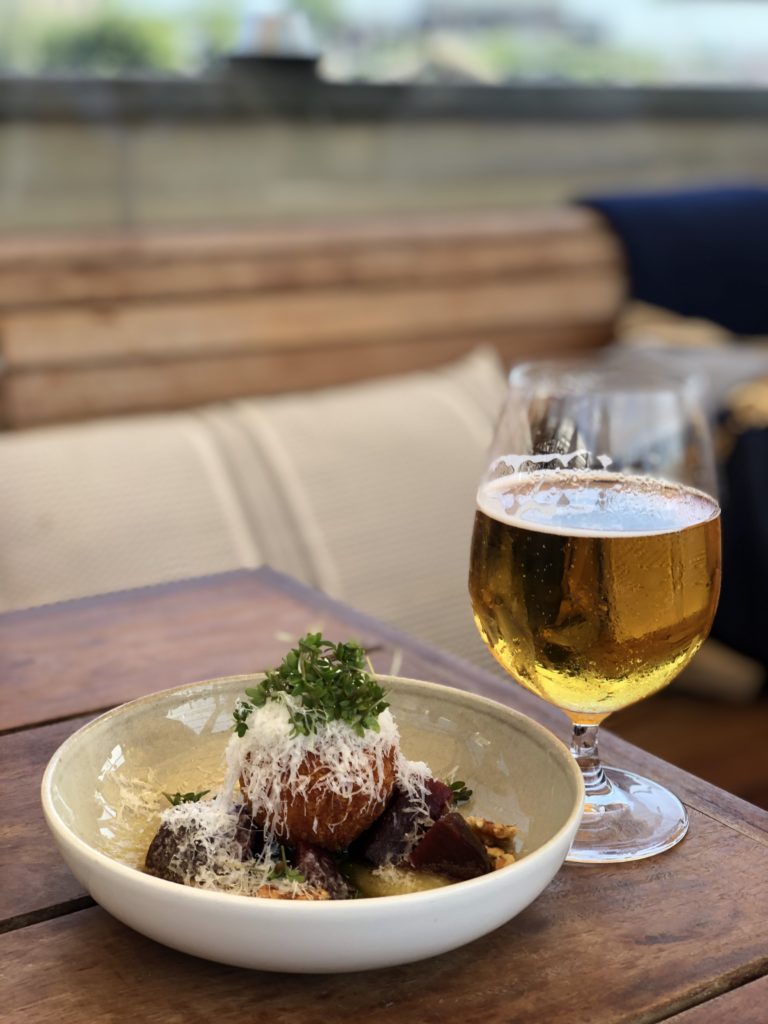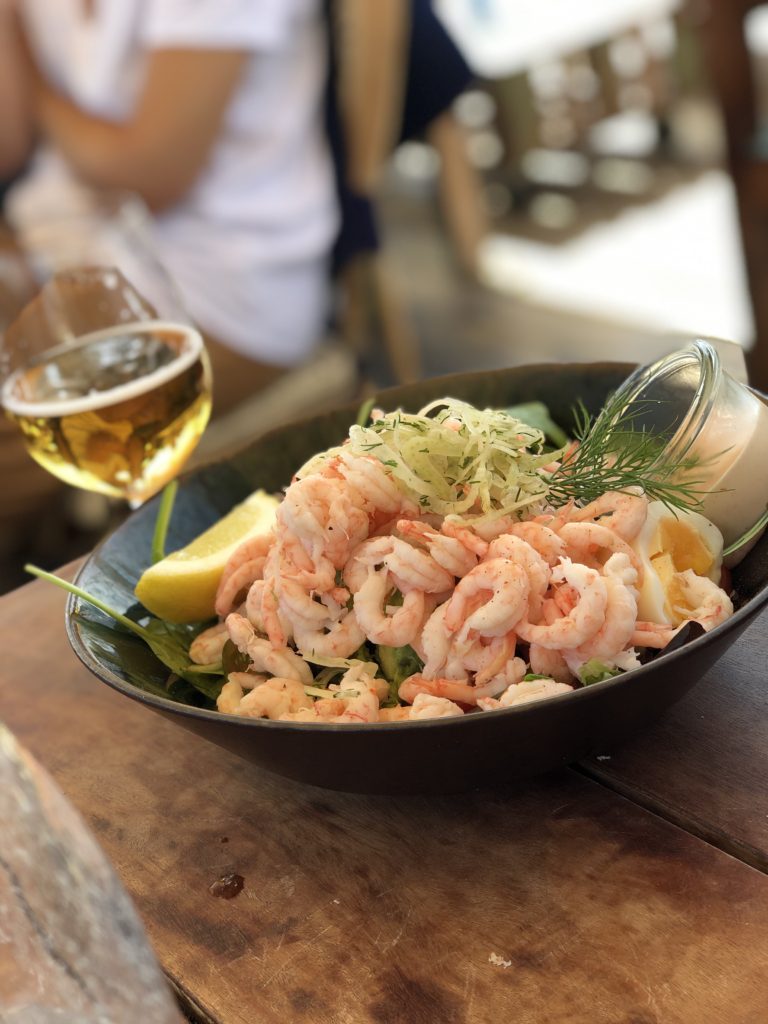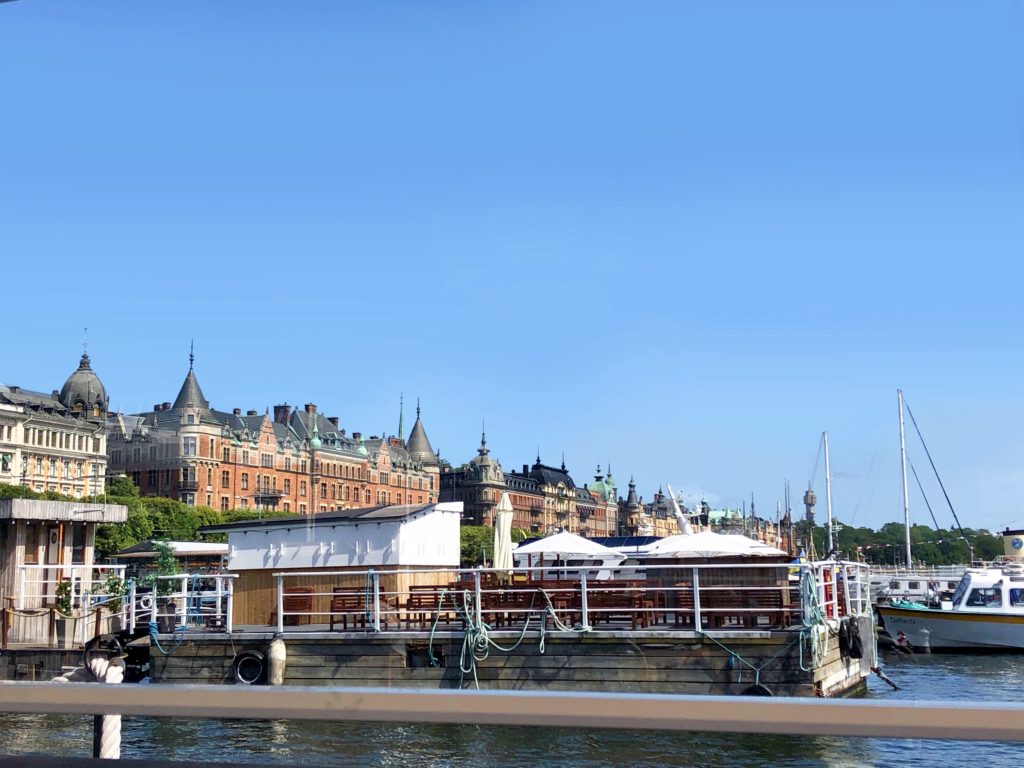 On our walk home we did a little shopping at H&M Home and boy did we enjoy it! It is such a beautiful store and the prices were insane! Shop some of my favorite pieces below!
shop my favorites: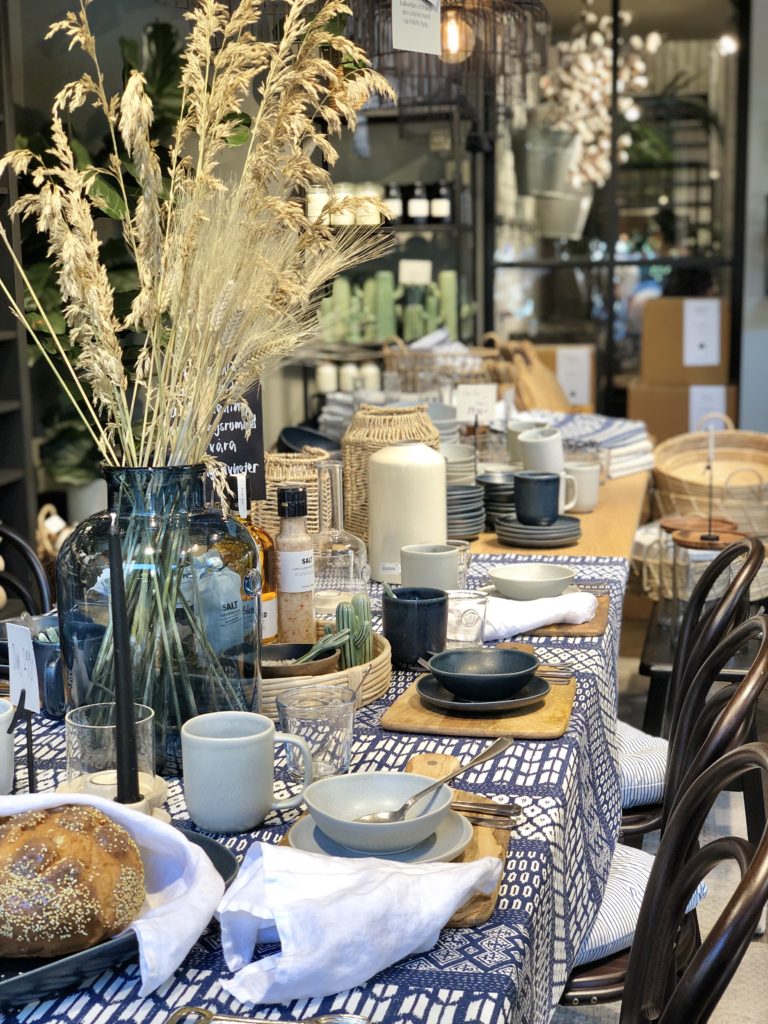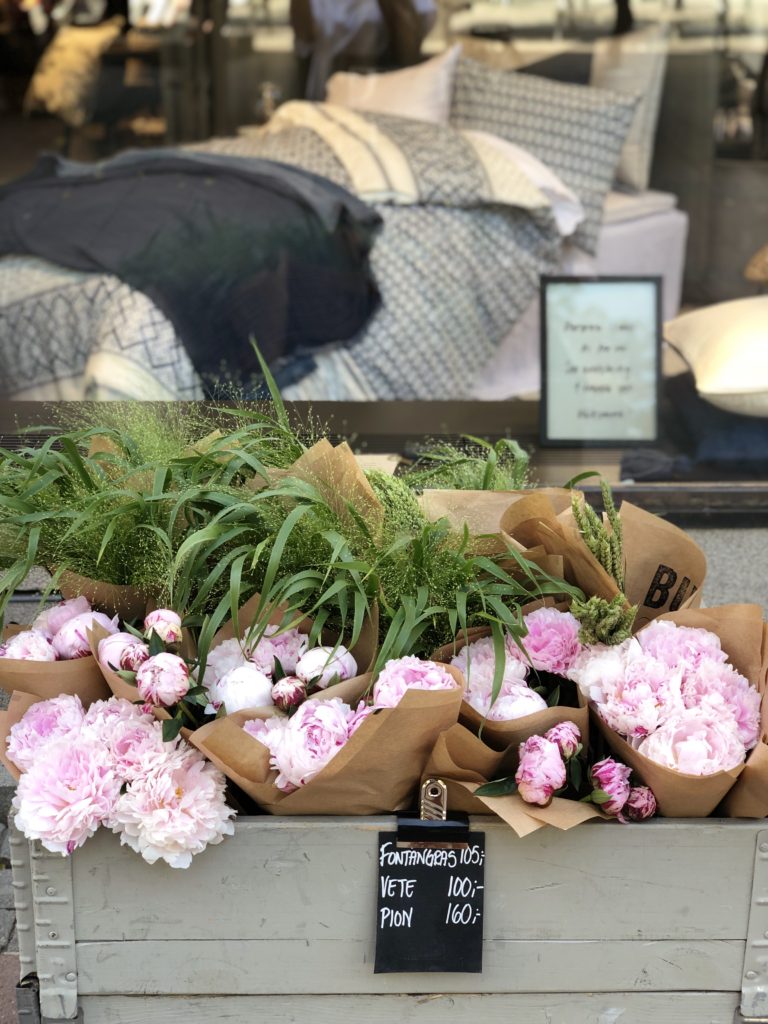 While shopping I felt like I was coming down with a cold and the kind bartender at our hotel made me a hot toddy with ginger and also gave me salt to go to gargle with and a large pot of the tea to go as well to sip on through out the night.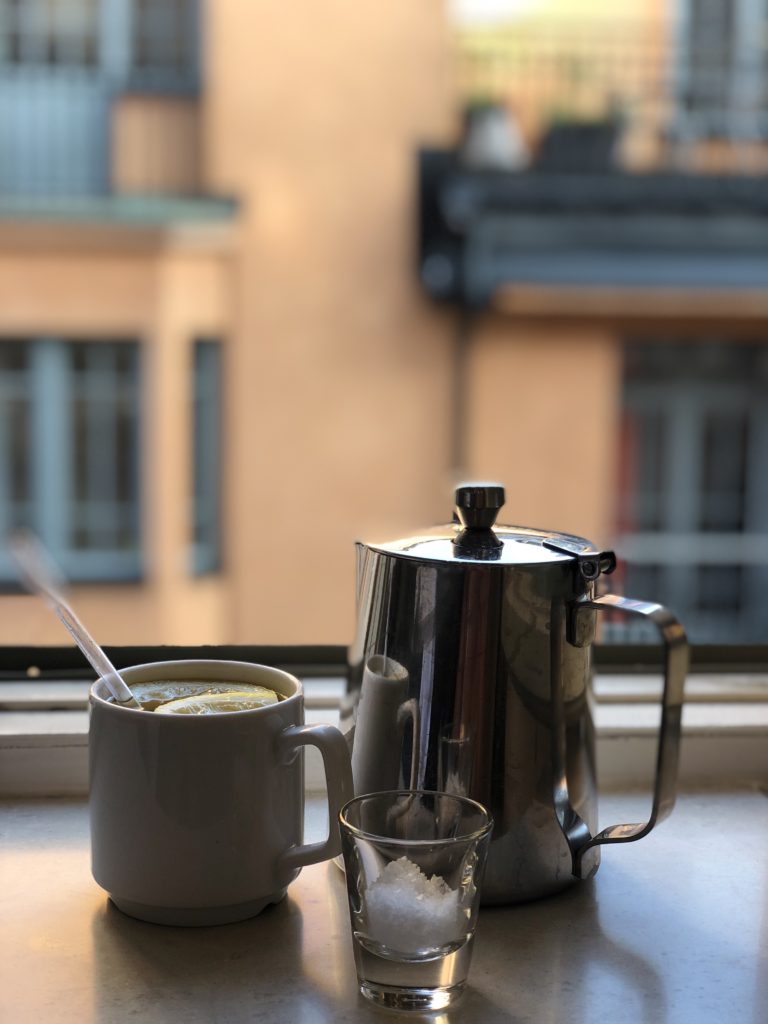 Feeling much better the next morning we enjoyed another breakfast at Elite Hotel Stockholm Plaza and were off for more exploration.
On our agenda was Drottningholm Palace, the Palace Church, the Baroque Gardens and the Chinese Pavilion. I was so so excited! We caught the hour and a half ferry to Drottningholm from City Hall. The ride over was beautiful and we sipped on pear ciders.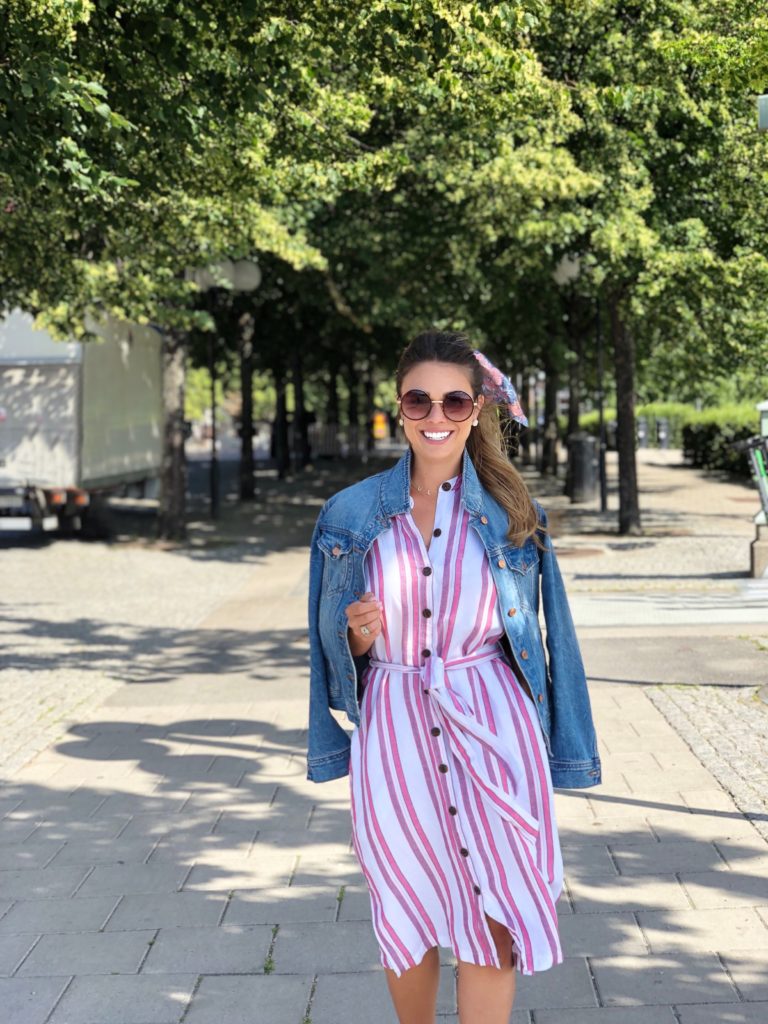 shop the look: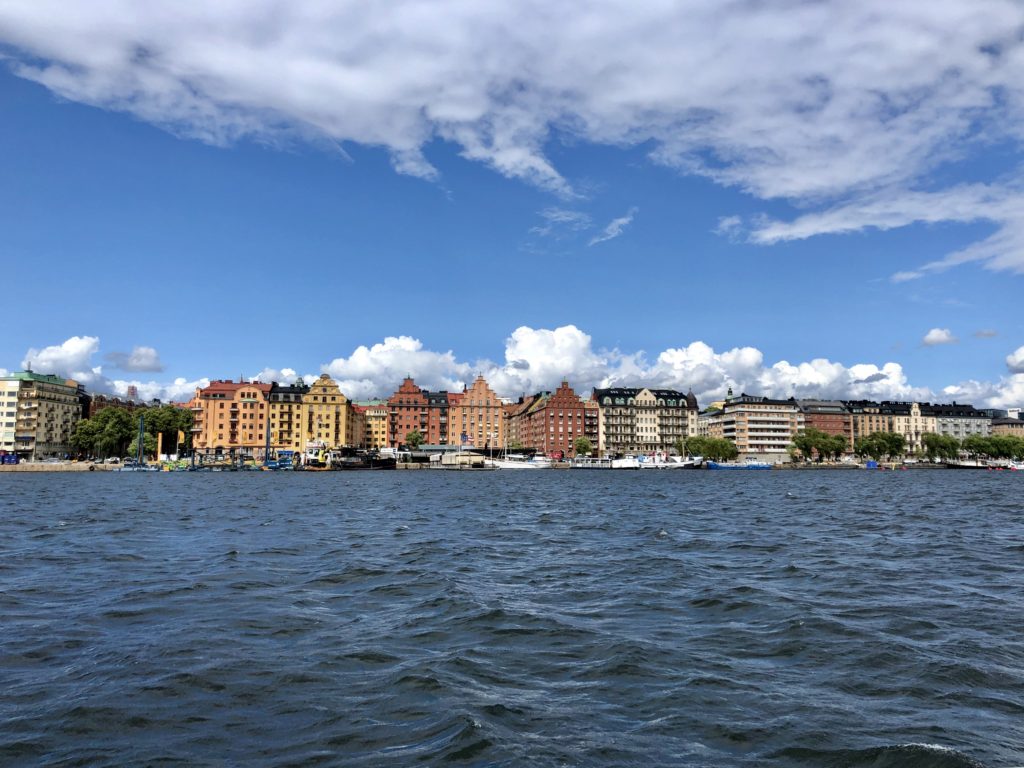 Our first stop was Drottningholm Palace is the private residence of the Swedish Royal family. It was originally built in the late 16th century and it served as a summer residence of the Swedish royal court for most of the 18th century. Apart from being the private residence of the Swedish royal family, the palace is also a popular tourist attraction. The current Swedish royal family have used Drottningholm Palace as their primary residence since 1981. Since then, the Palace has also been guarded by the Swedish Military in the same fashion as Stockholm Palace. The palace is so elaborate and ornate and beautiful! Each room more impressive than the next.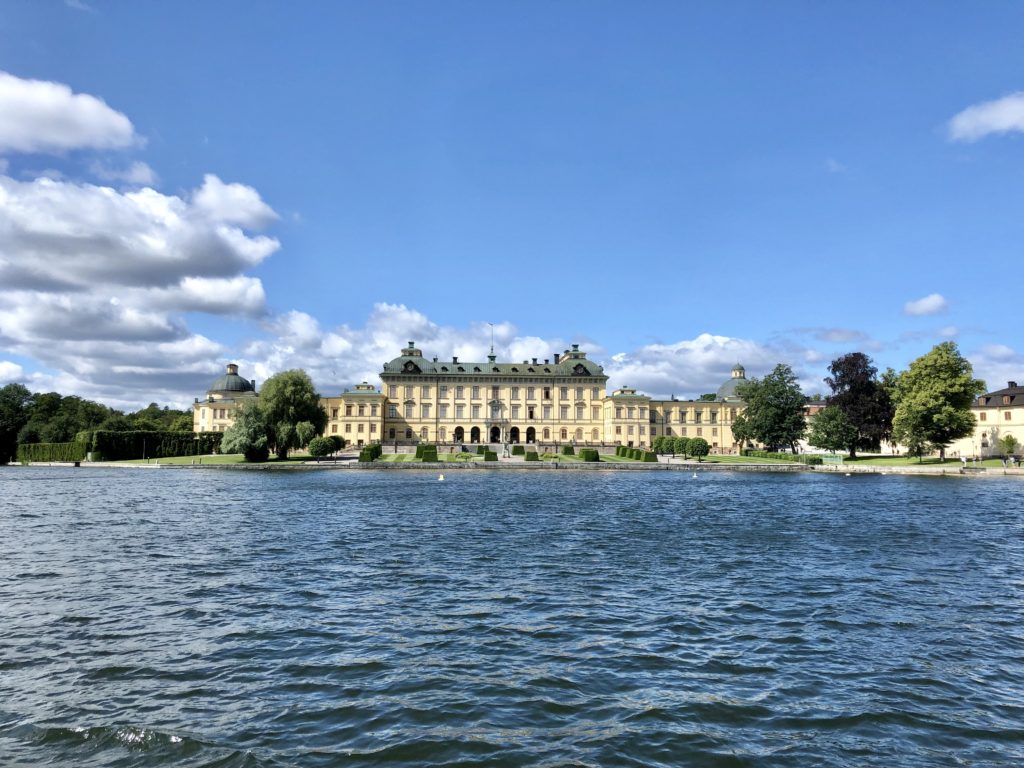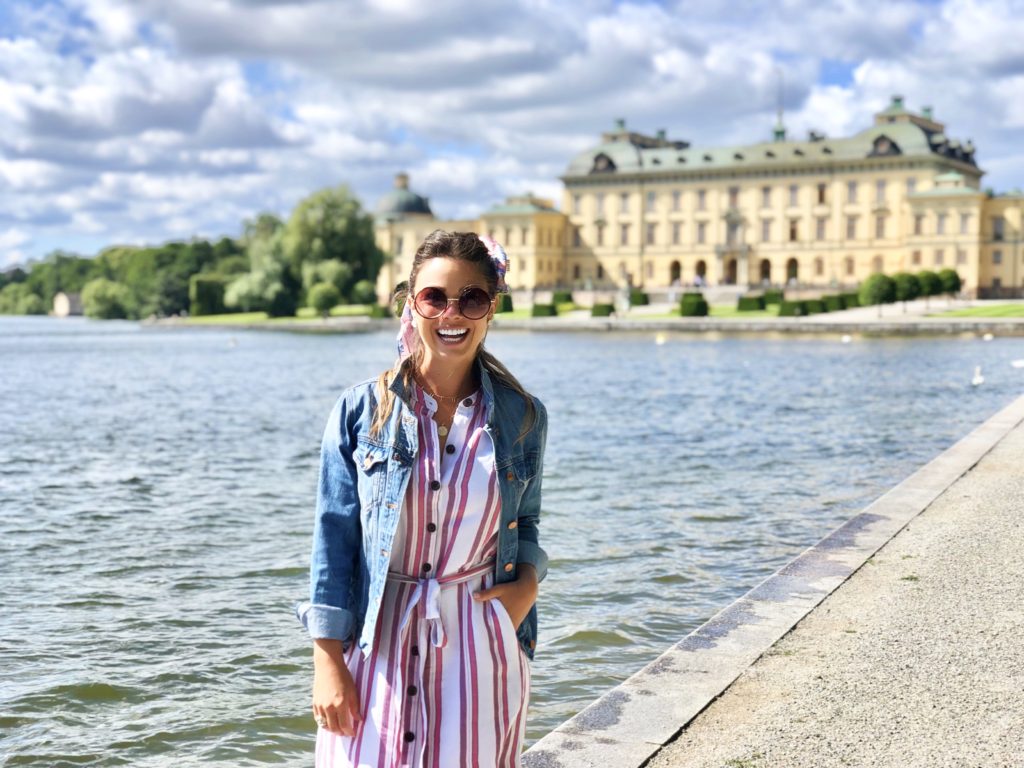 shop the look: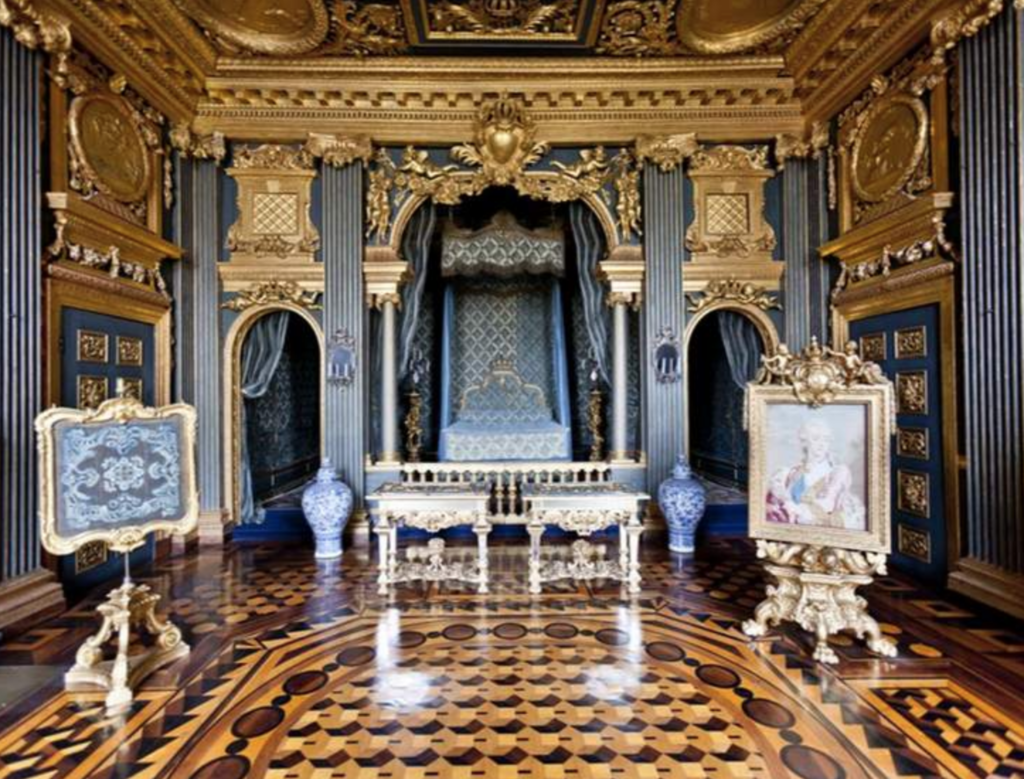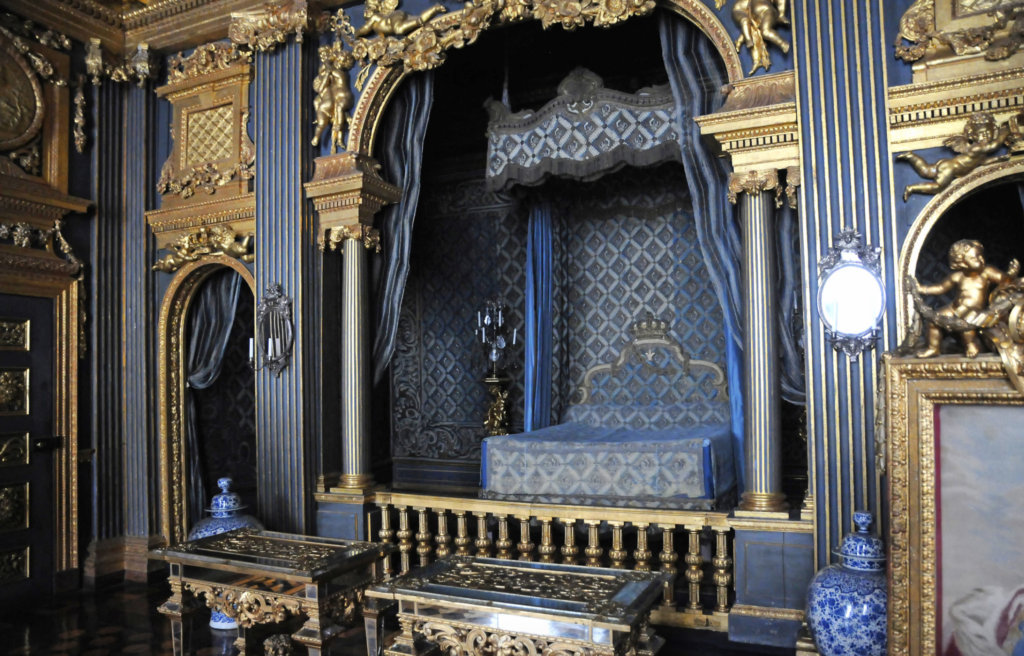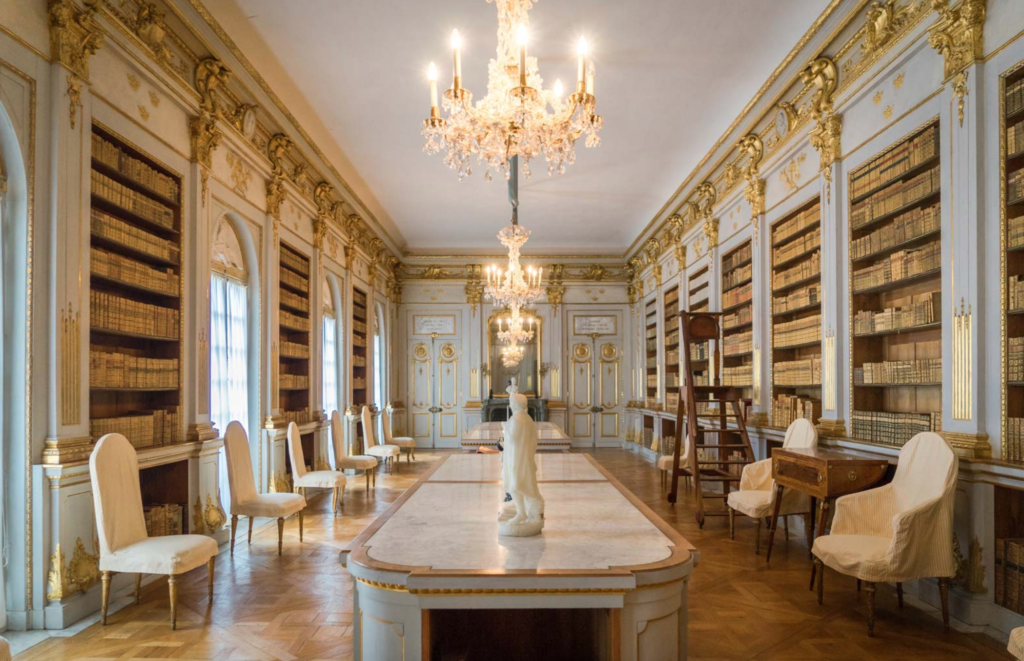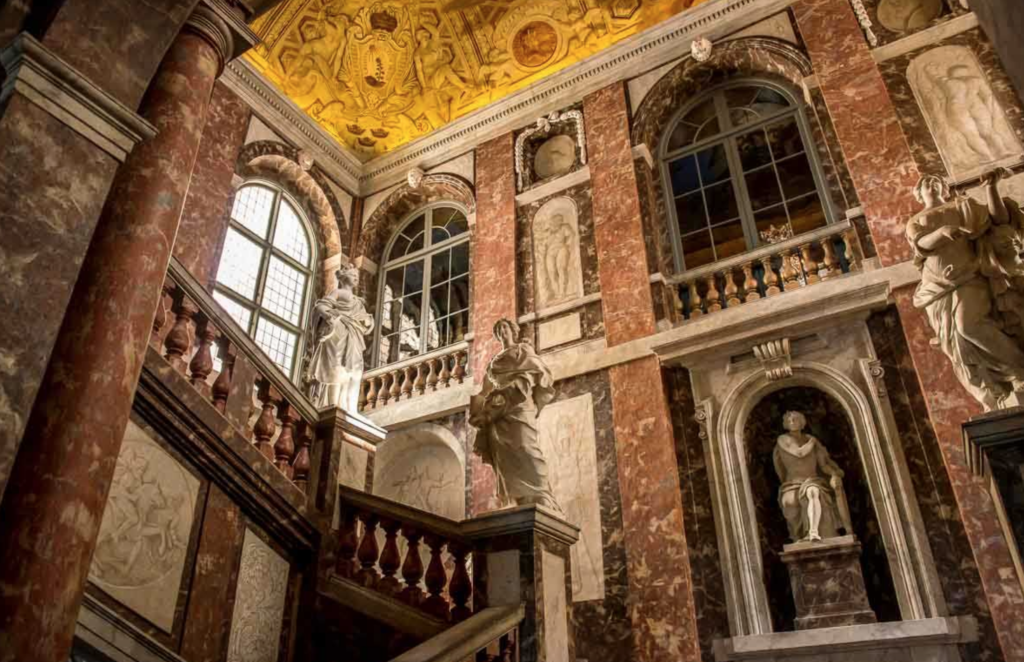 We next visited the Palace Church, which was erected in 1746. Inside the church there is a Cahman organ from 1730 that is still in use. Another noteworthy item is the traditional church tapestry which was made by Gustaf V of Sweden.
On our way to the Chinese Pavilion we walked through the beautiful Baroque Gardens. The oldest part of the garden was created at the end of the 17th century. The many statues scattered throughout this garden area were taken by the Swedish army as spoils of war from the Wallenstein Palace in Prague and the two marble lions at the main gate of the palace were transported from the Ujazdow Castle in Warsaw.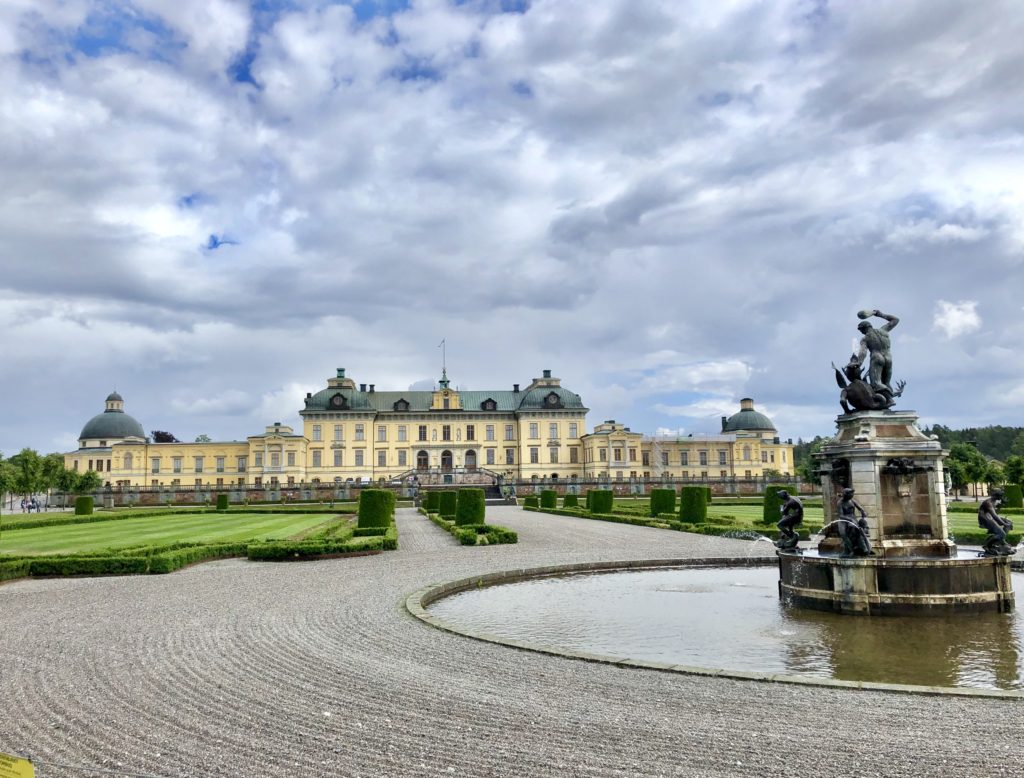 The Chinese Pavilion was our final and favorite stop. The Chinese is a Chinese inspired royal pavilion originally built in 1753. The pavilion is currently one of Sweden's Royal Palaces and a UNESCO World Heritage Site. As a huge fan of chinoiserie style, this pavilion had be swooning!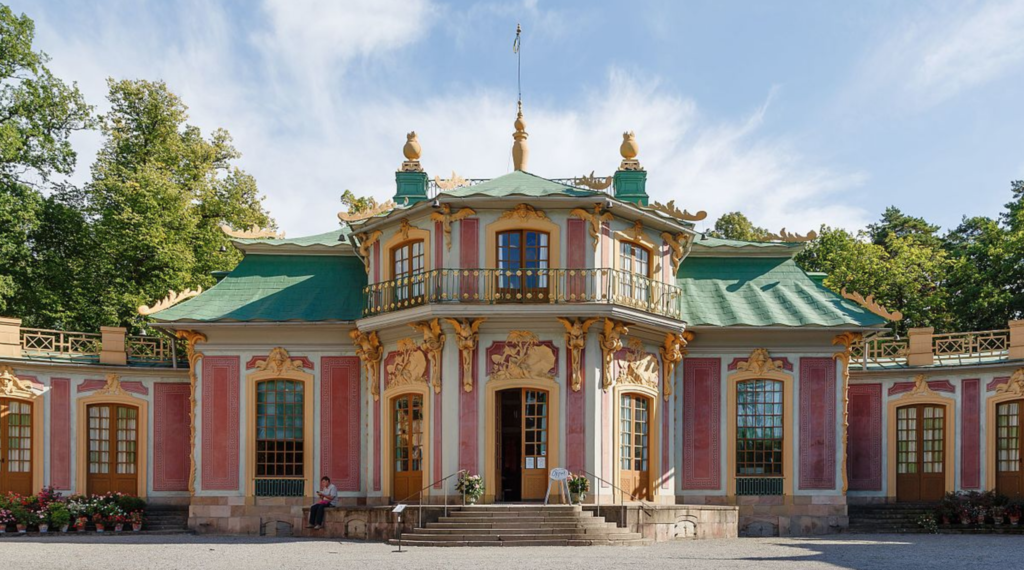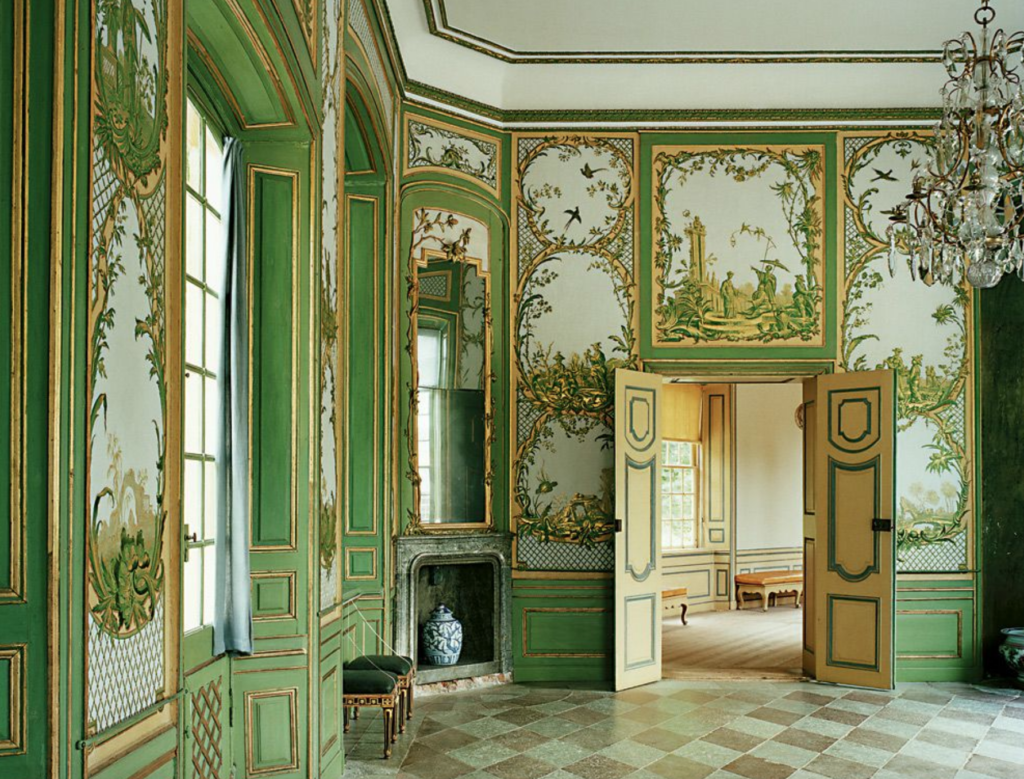 We took the ferry back to Stockholm and sipped on pear ciders and took in the views.
We grabbed a quick snack of skagen and fries at a pub called Pickwick.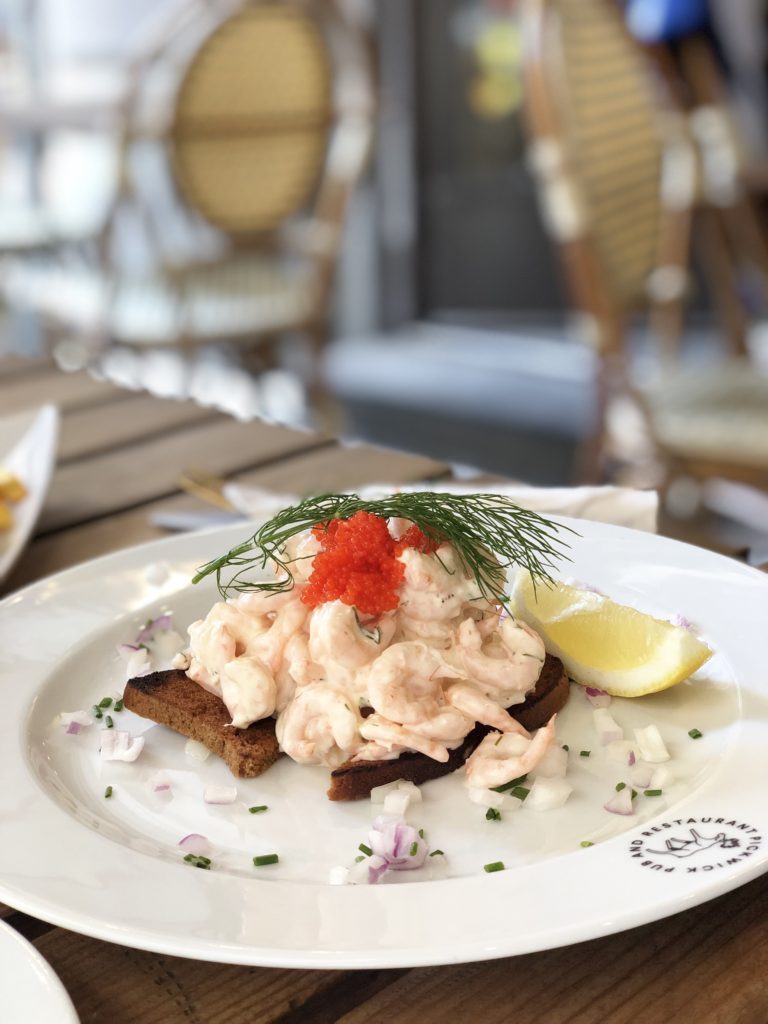 We were so sad to head back to Elite Hotel Stockholm Plaza to retrieve our bags and move on to another island within Stockholm.
From the chic and elegant décor to the outstanding service, to excellent location Elite Hotel Stockholm Plaza was a dream to stay at and I highly recommend doing so!
Many thanks to Elite Hotel Stockholm Plaza for such a wonderful stay in your beautiful hotel! We cannot wait to return!
Kisses and Swedish wishes,