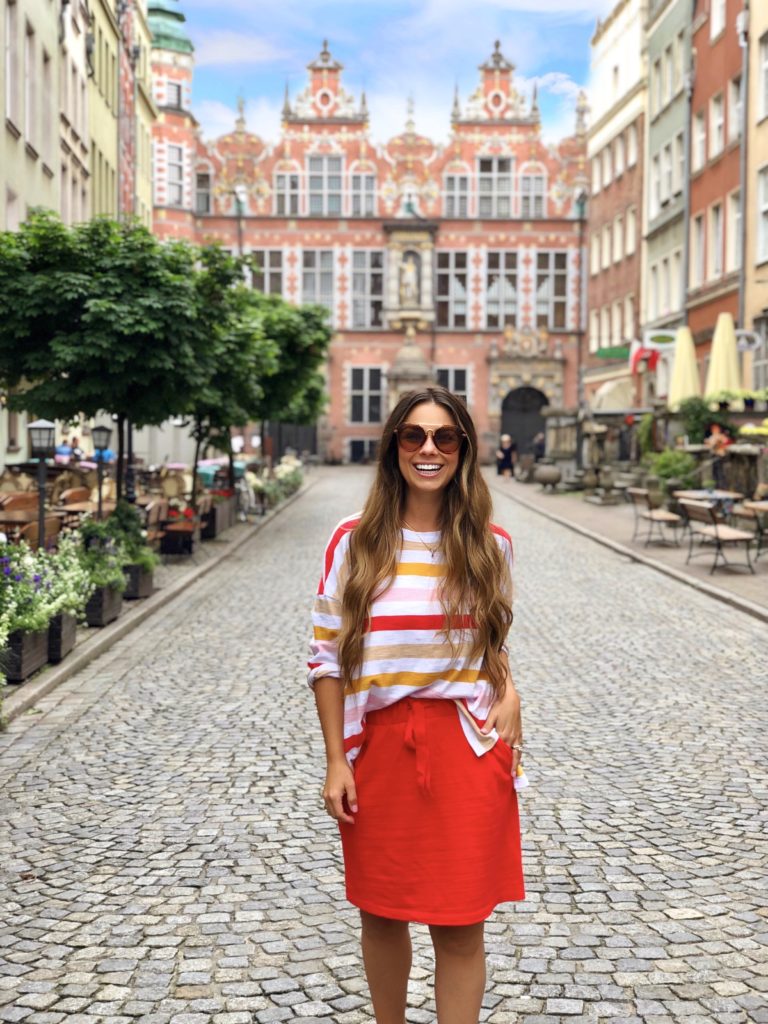 Hey guys and gals! Today I am sharing my Gdansk travel guide with y'all! Here I will be sharing my favorite things to see and do in beautiful Gdansk, Poland. Enjoy!

1.Tour Dom Uphagena. Dom Uphagena is an 18th-century merchant house. The house was originally owned by Johann Uphagen, hence the name, in 1775 before becoming a museum in 1911. The house is one of only a few 18th century merchant town houses in Europe open to visitors, which makes it even more special. The intricate details inside are mesmerizing and absolutely gorgeous. It is always fascinating to see how people lived back in the day.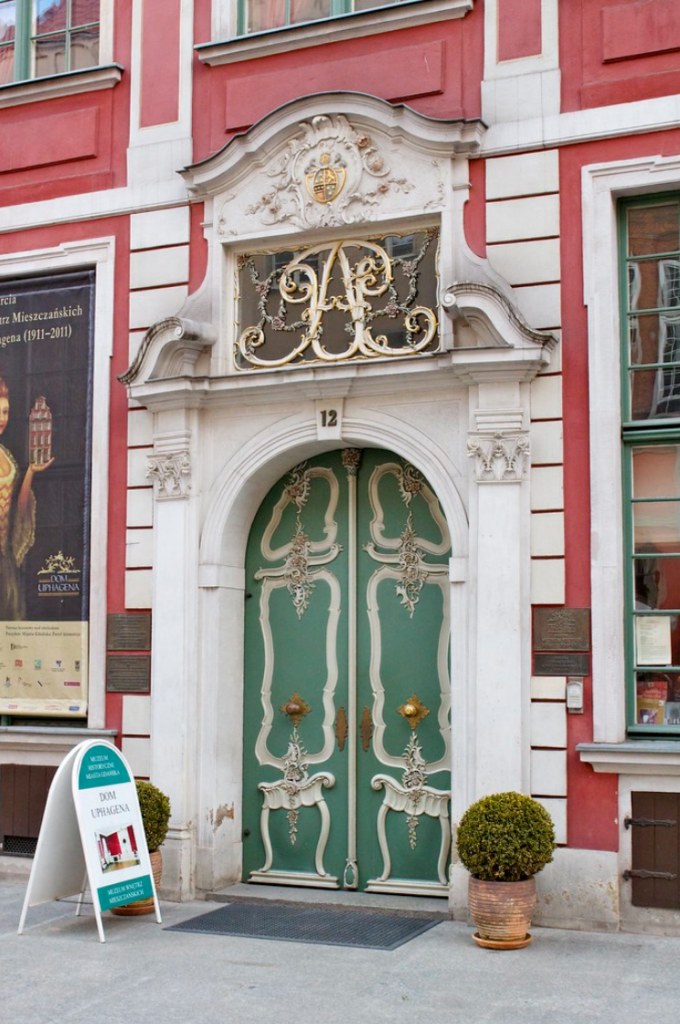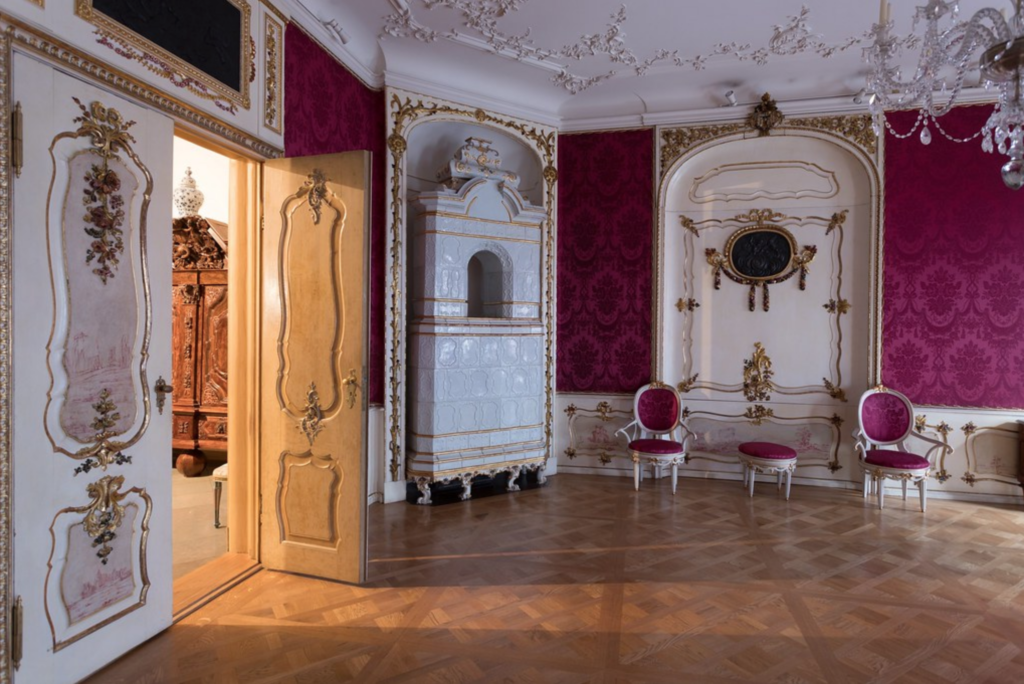 2. Explore the Museum of Science. Now, a science museum is not a stop we gals would usually make and to be honest with you I have no idea why they even call this a "science" museum. Located in the tower of St. Catherine's Church this small museum exhibits a collection of tower clock mechanisms dating back to the 15th century. But enough with that. The main attraction of the science museum are the views from the top of the clock tower! Keep in mind you have to climb 324 steps, but the views from the top are completely worth it!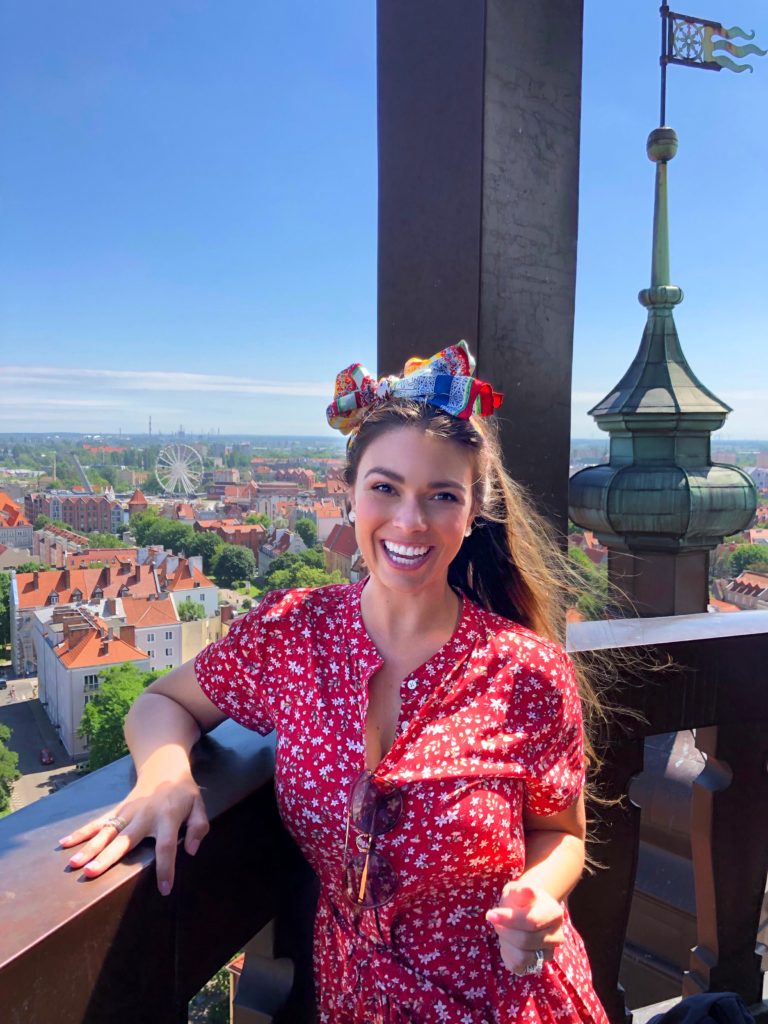 shop the look: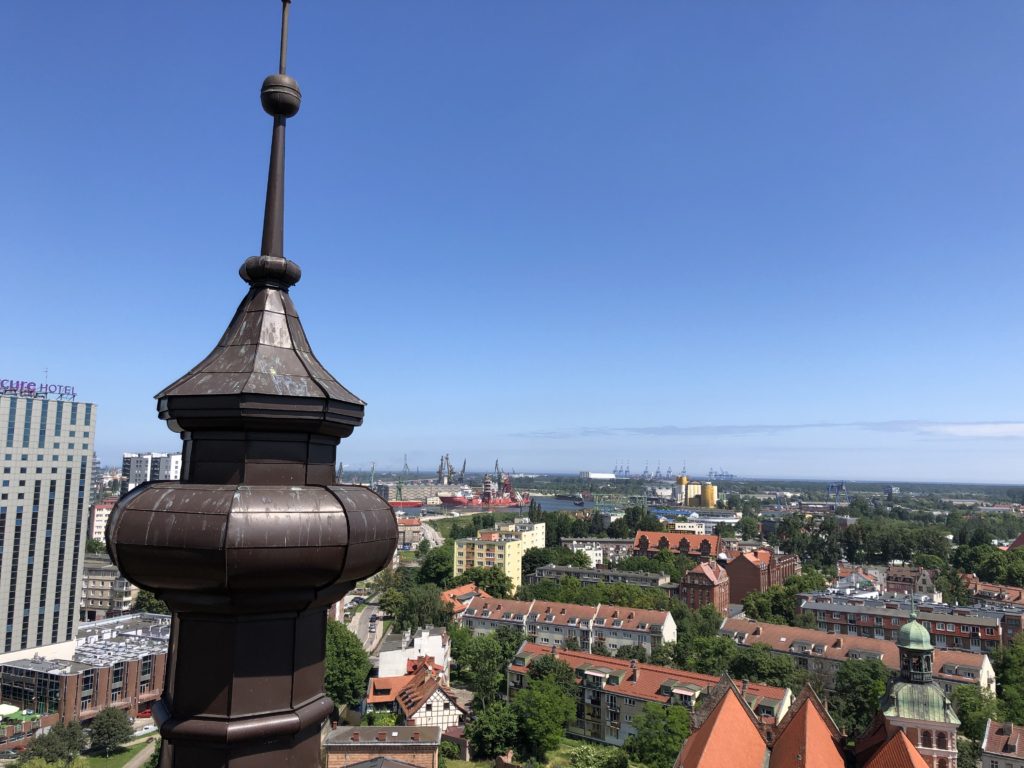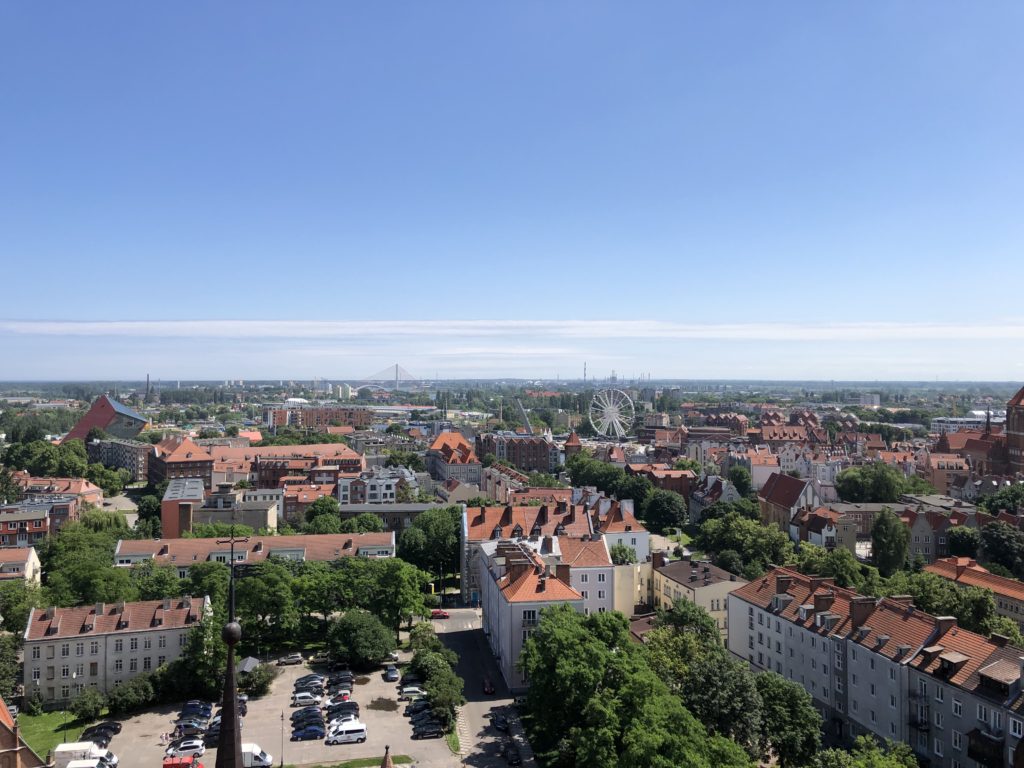 3. Take a walk along Dlugi Targ. Dlugi Targ, or Long Street is basically Gdansk's town square. It is lined with beautiful and colorful buildings and has many shops and restaurants.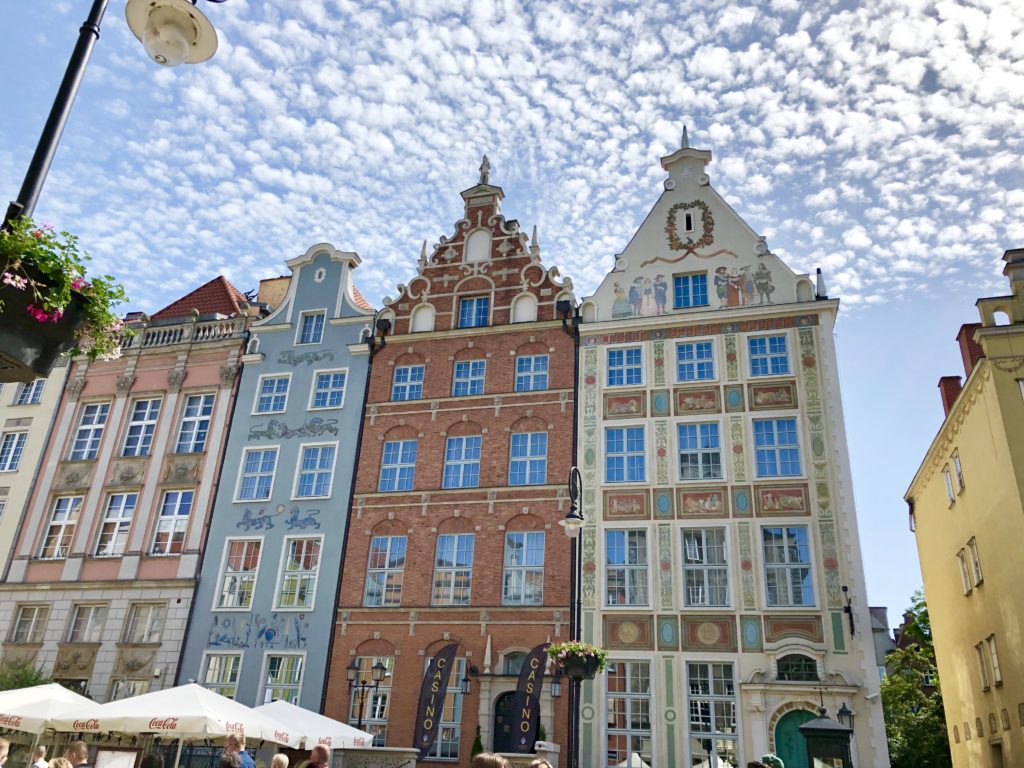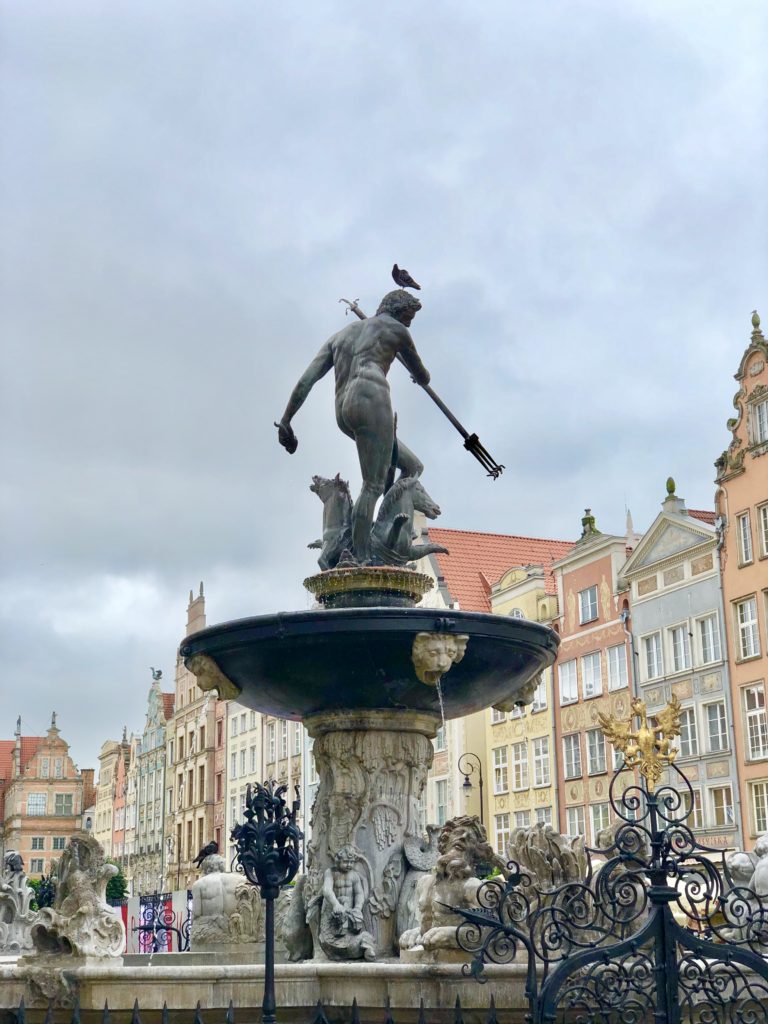 4. Check out the Great Armory. The Great Armory was built in 1600 on the medieval line of the city walls and was a working arsenal until the 1800s. The armory remains the finest example of Renaissance architecture in the city. It is famous for a particular carving on the front of the building. It depicts a lion whom is, shall we say, showing off his sword? The Armory is no longer open to the public but a walk by is a must.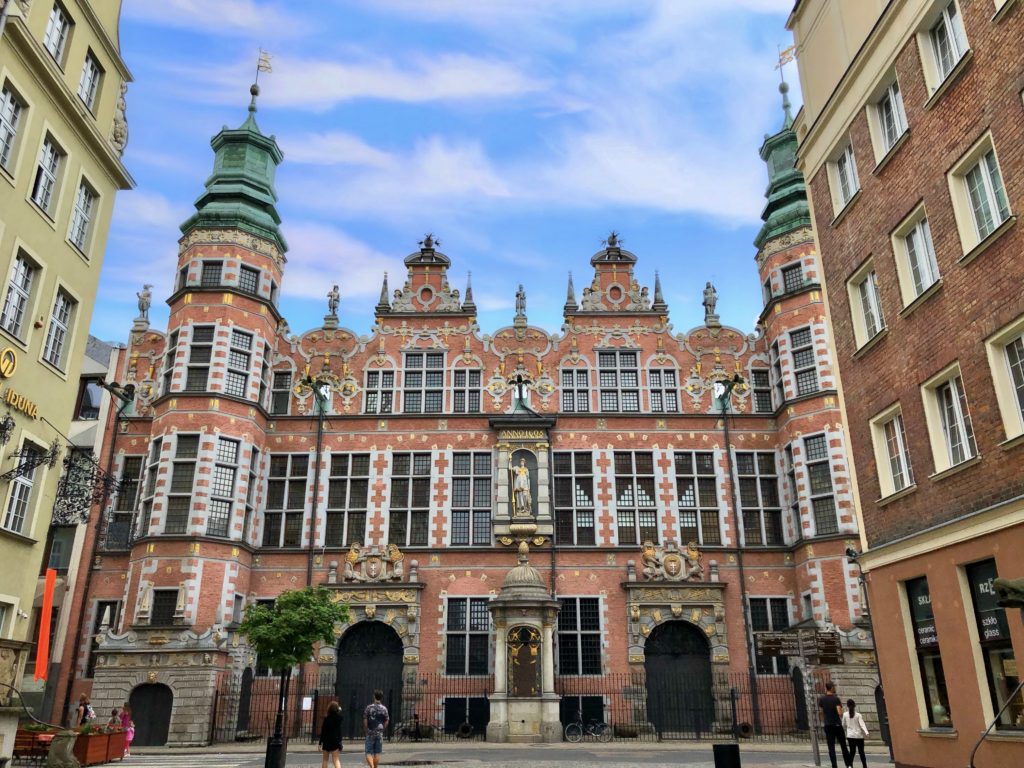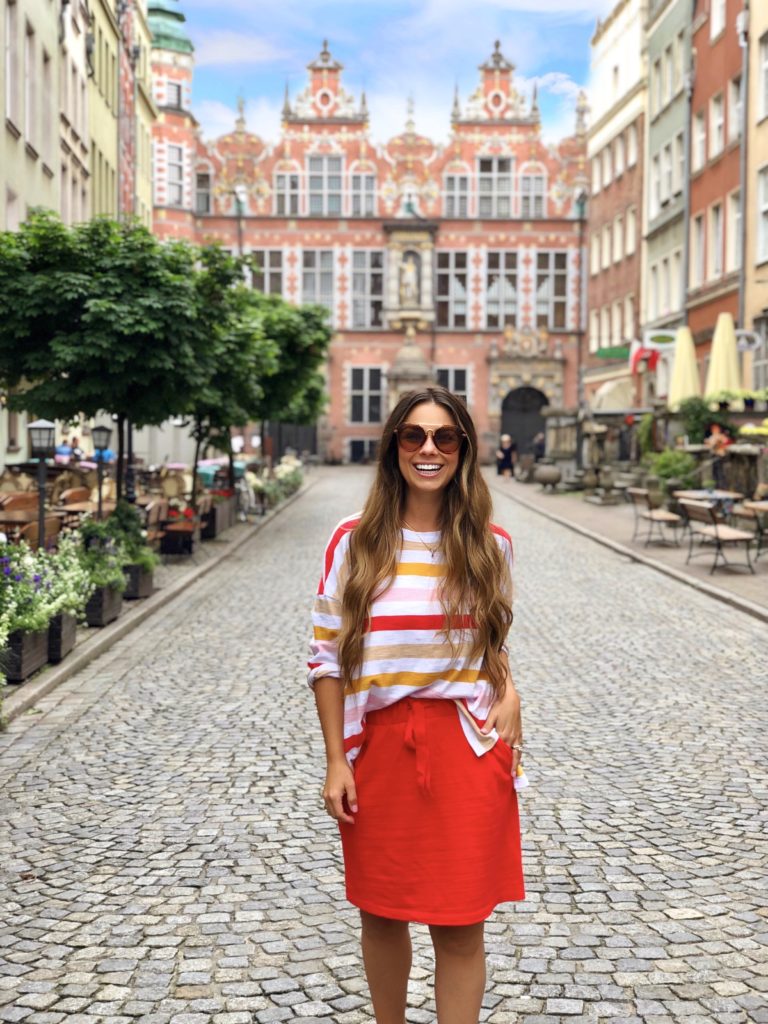 shop the look:

5. Tour the Polish Post Office Museum. The Polish Post Office Museum was founded on September 1st,1979, on the 40th anniversary of the outbreak of the Second World War. The museum tells the heartbreaking story of September 1st,1939, when the Polish Post and Telegraph Office was attacked by the Germans. The 56 defenders including 1 woman and a child, did not receive outside help, as a much larger attack, the Battle of Westerplatte, was going on off the coast of Gdansk at the same time. Even without assistance, the defenders were able to hold out for 15 hours while being ruthlessly attacked by the Germans. This exhibit is touching and emotional and heartbreaking.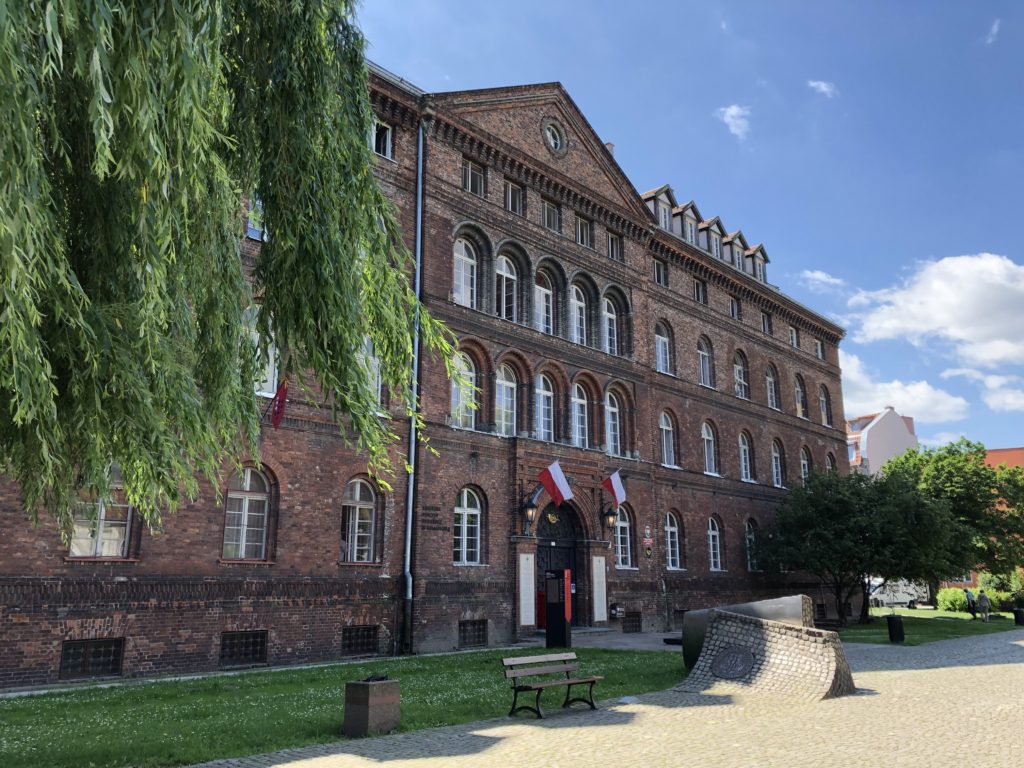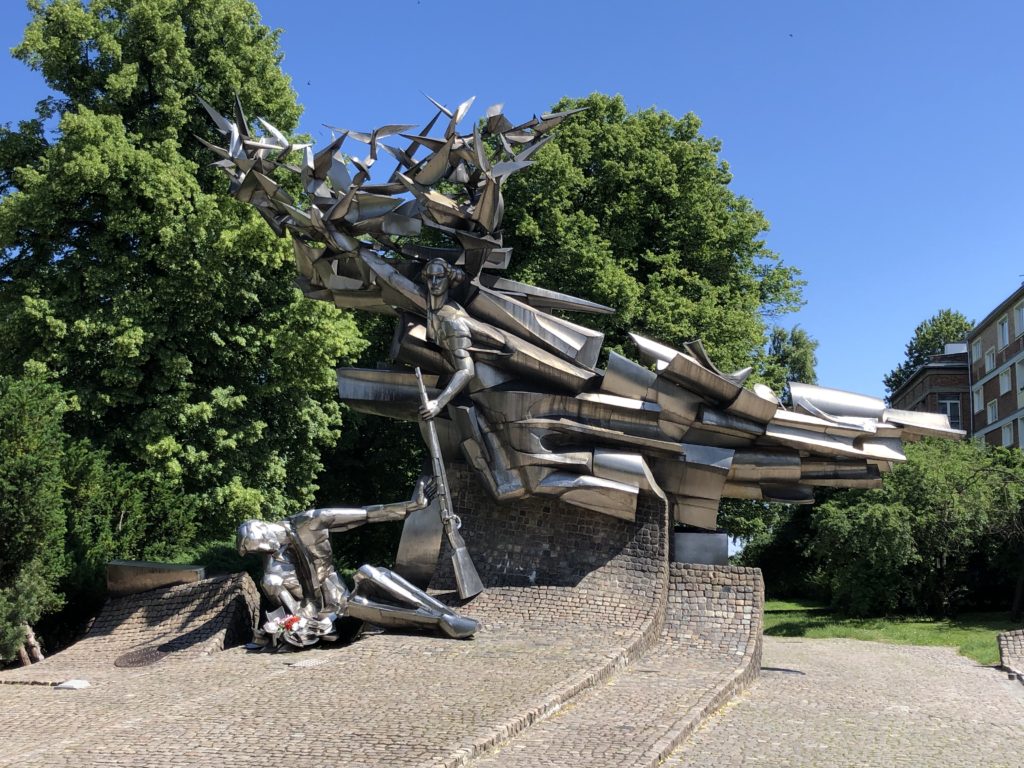 6. Buy amber jewelry. Gdansk is famous for its amber! The amber market is located on Mariacka Street. The picturesque Mariacka Street is lined with numerous stores and workshops and it is absolutely beautiful!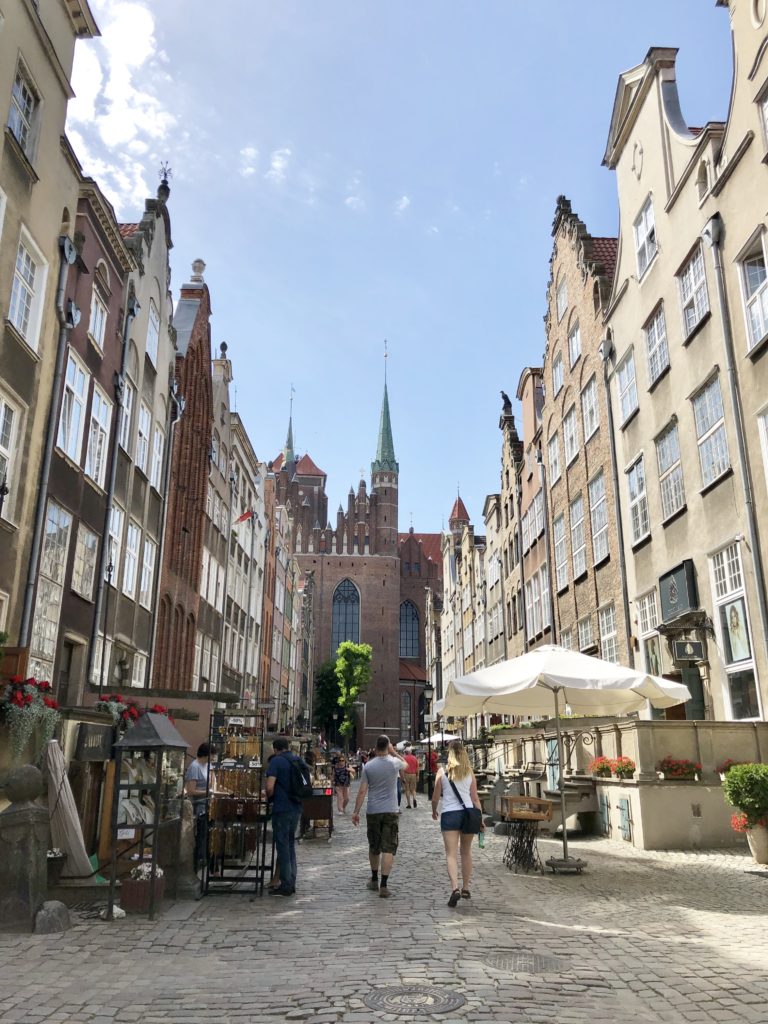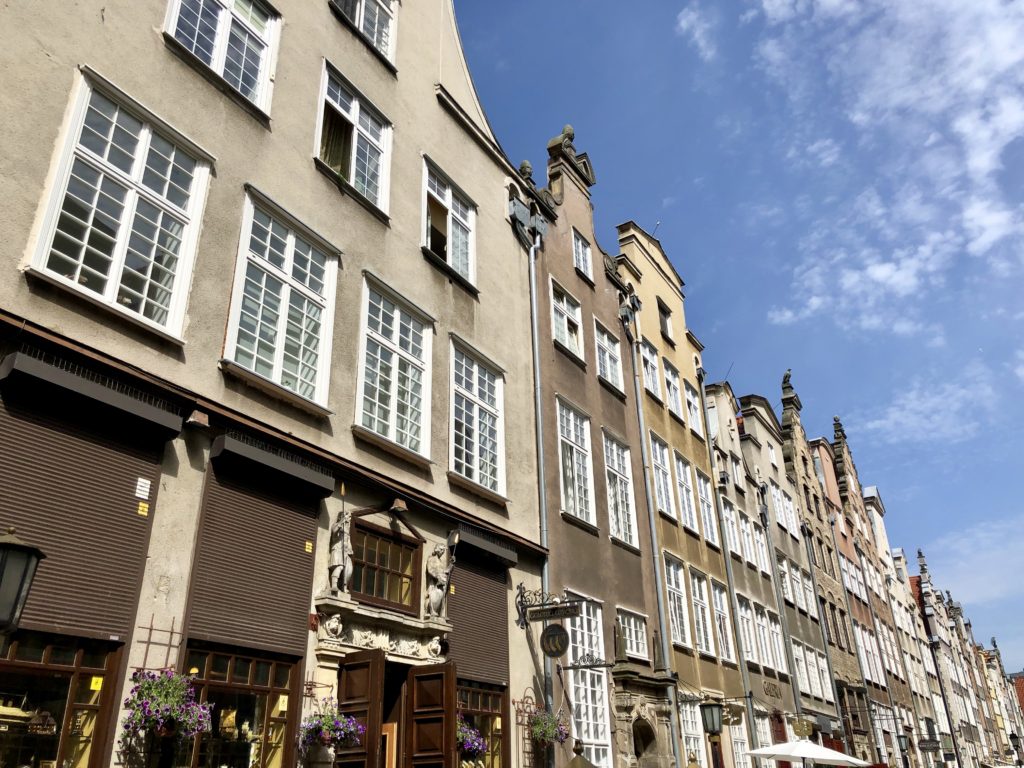 7. Dinner at Restauracja Gdańsk Pod Łososiem Goldwasser House. Restauracja Gdańsk Pod Łososiem Goldwasser House is an amazing restaurant in Gdansk that has been dined at by Pope John Paul II, President George H.W. Bush and Margaret Thatcher! Firstly the décor was insane! It felt as if we were eating in a grand ballroom of a royal palace. Totally beautiful. And the food was divine as well. We started this scallops in a leek parmesan sauce. OMG, Amazing. For our entrée we had baked salmon crusted in 23 karat cold served with roasted vegetables, spinach noodles and a rich lobster cream sauce. Wow. And if that wasn't enough we finished the meal with a glass of Goldwasser again. When in a Goldwasser House…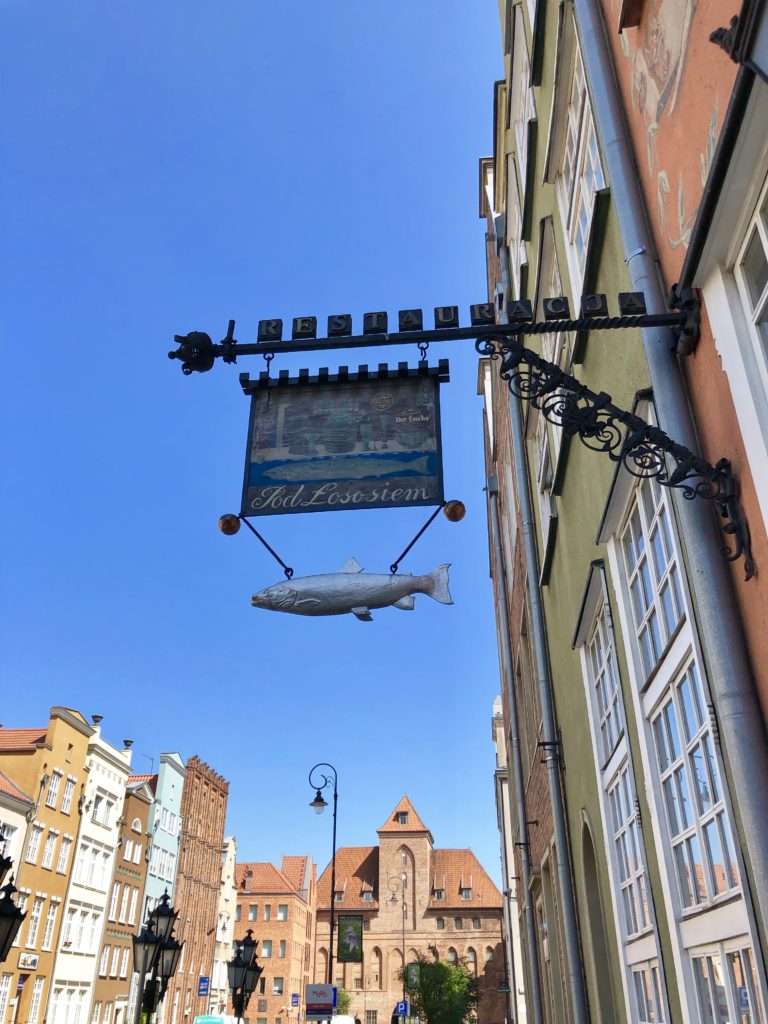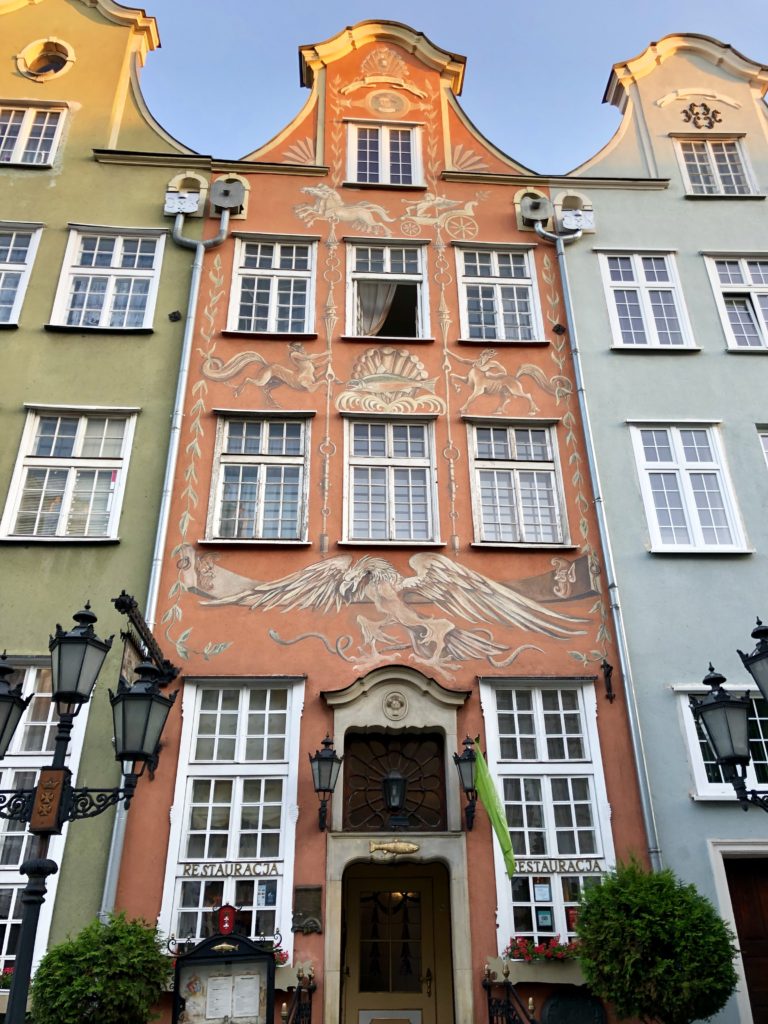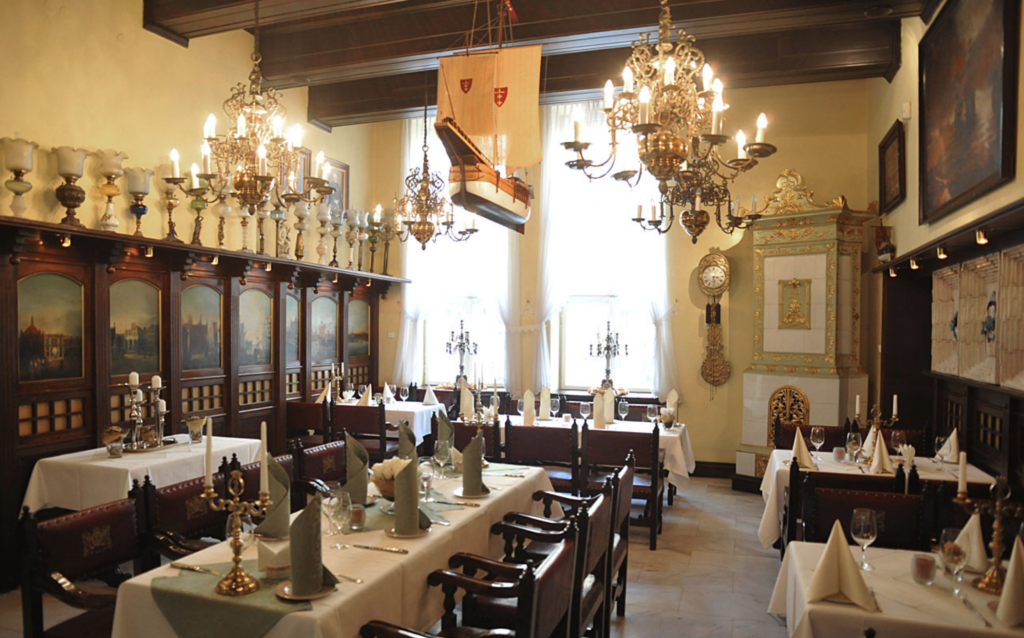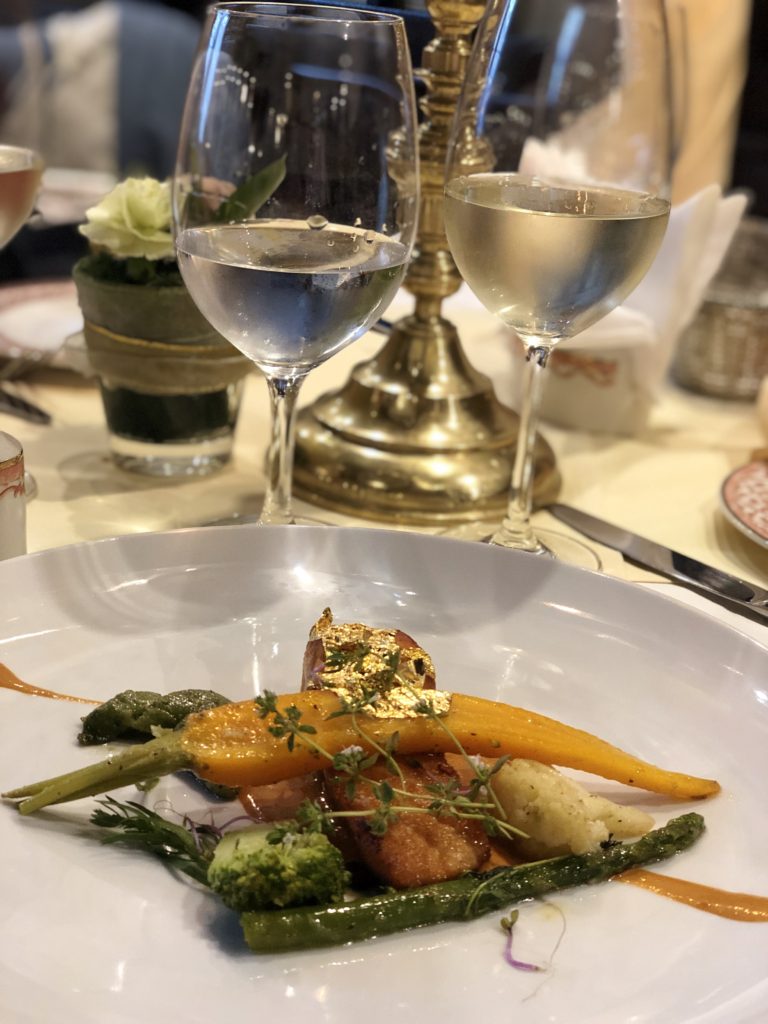 8. Dinner at Restauracja Targ Rybny – Fishmarkt. Restauracja Targ Rybny – Fishmarkt is a charming fish restaurant featuring beautiful white and blue décor that is literally to die for and the food was tremendous as well! We started with a beautiful salmon tartar and for our entrée we split the fish special which was 3 different types of fish, turbo, zander and sea bass, served with whole grain mustard mashed potatoes and a light spring salad.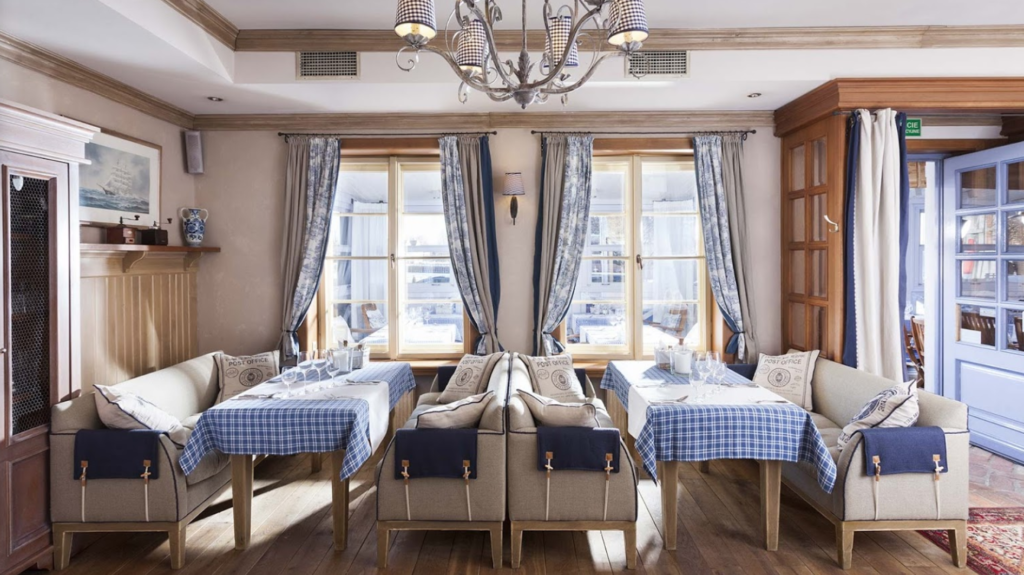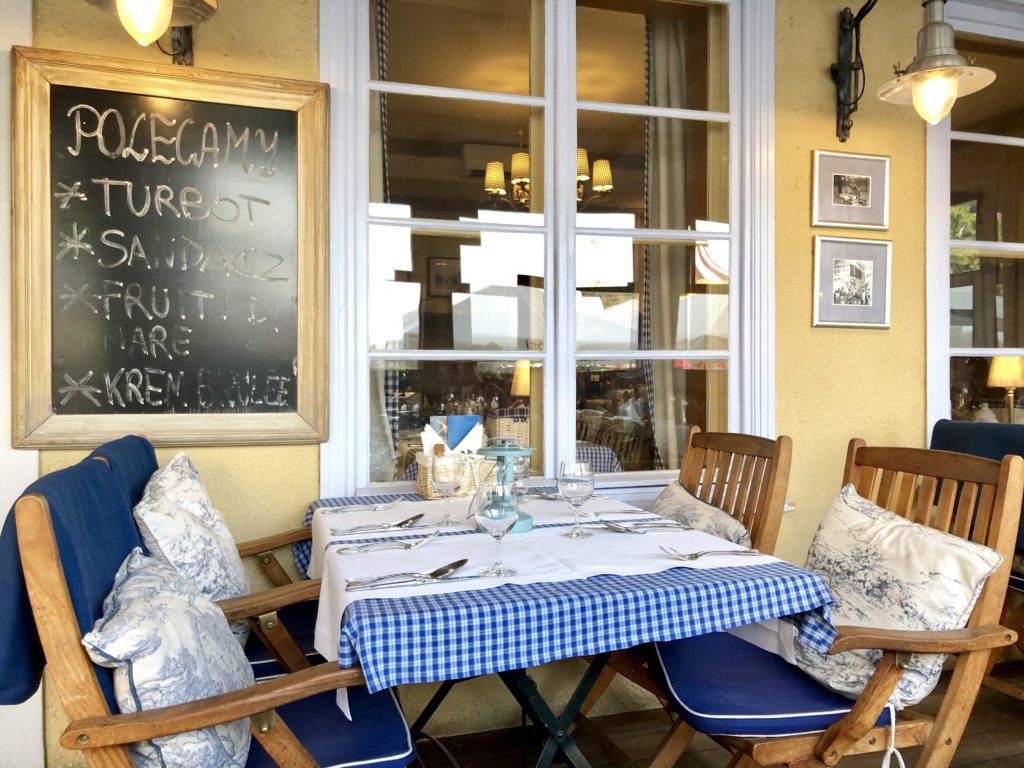 9. Beer tasting at Piwnica Rajcow. Piwnica Rajcow is a restaurant and brewery directly outside of Artus Court and behind Neptune's Fountain. f The local beer was tasty and the location is perfect to people watch and see street performers.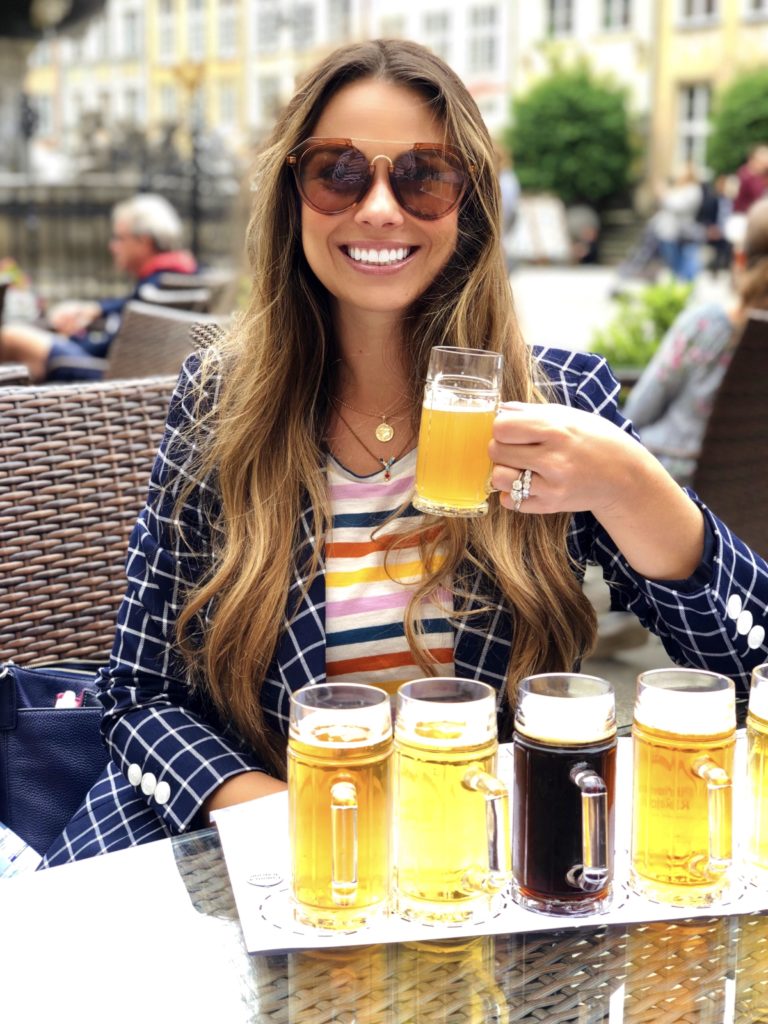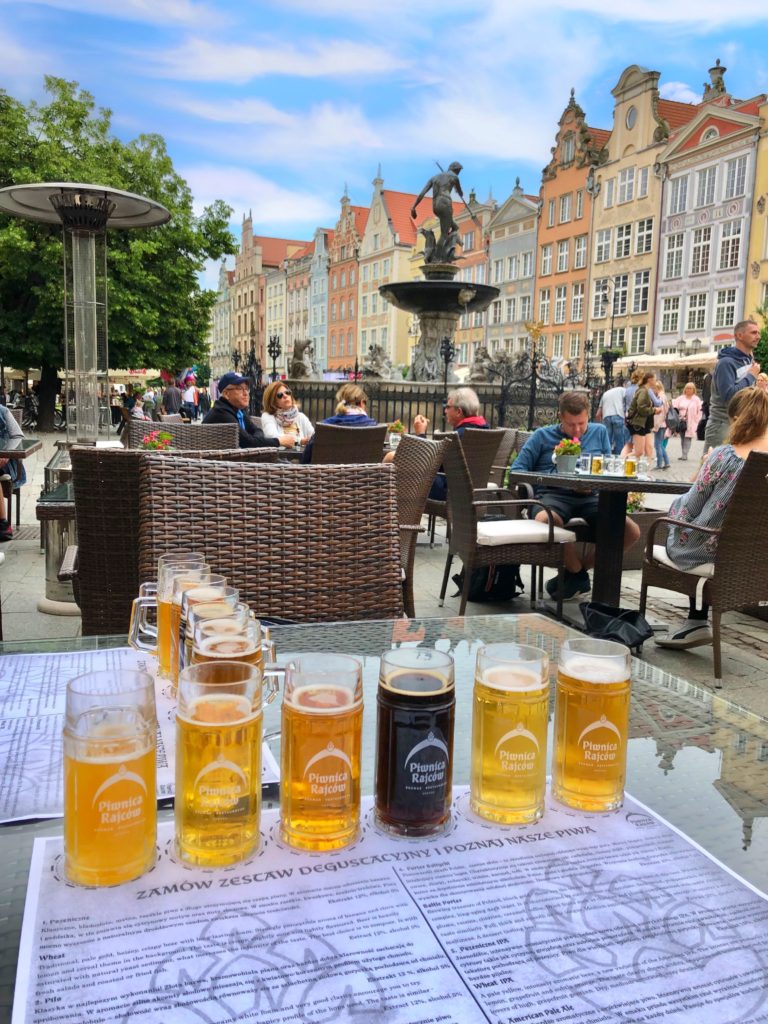 10. Dinner at Goldwasser. Goldwasser, also known as "the vodka of Gdansk", is a strong root and herbal liqueur that dates back to 1598. It is made from herbs and spices such as cardamom, cloves, cinnamon, lavender, thyme, coriander and juniper and had 23 karat gold flakes floating in it. Back in the day it was the drink of royals. The décor and ambiance were out of this world at Goldwasser. So opulent but cozy at the same time. Offering beautiful views of the water, we started with elk carpaccio, Cesar salads and lobster bisque. For our entrée we enjoyed the wild boar, which was served with traditional Polish dumplings, purple cabbage and a mushroom gravy. Yum! Stuffed, we decided to pass on dessert and each have a glass of their house made Goldwasser.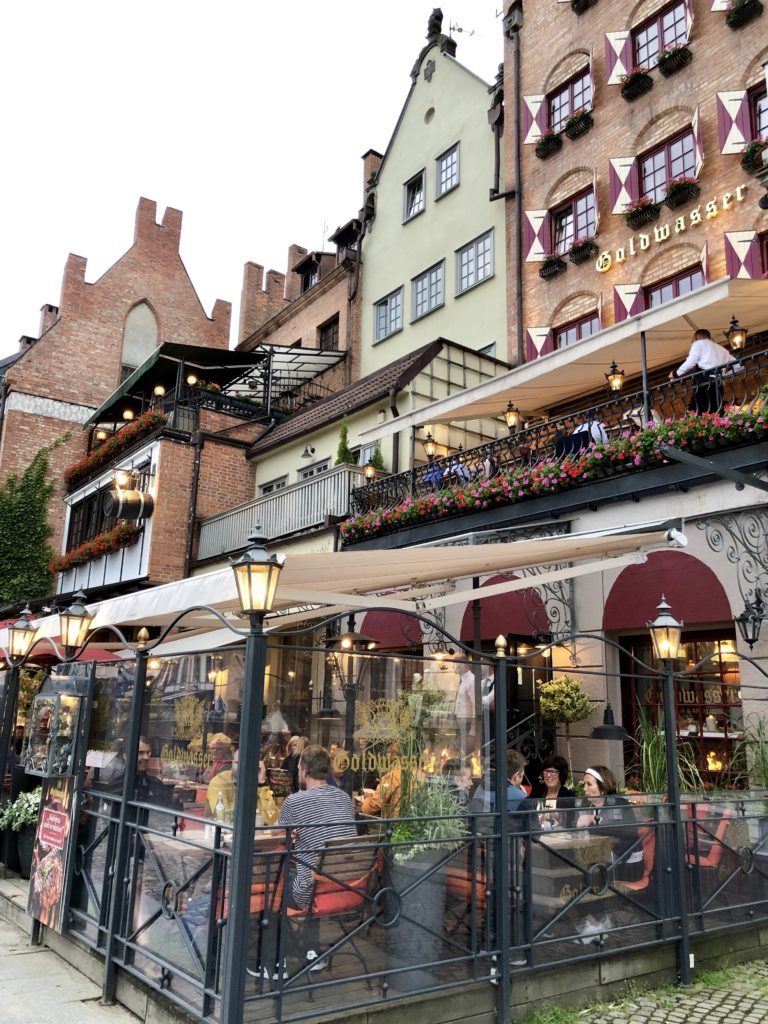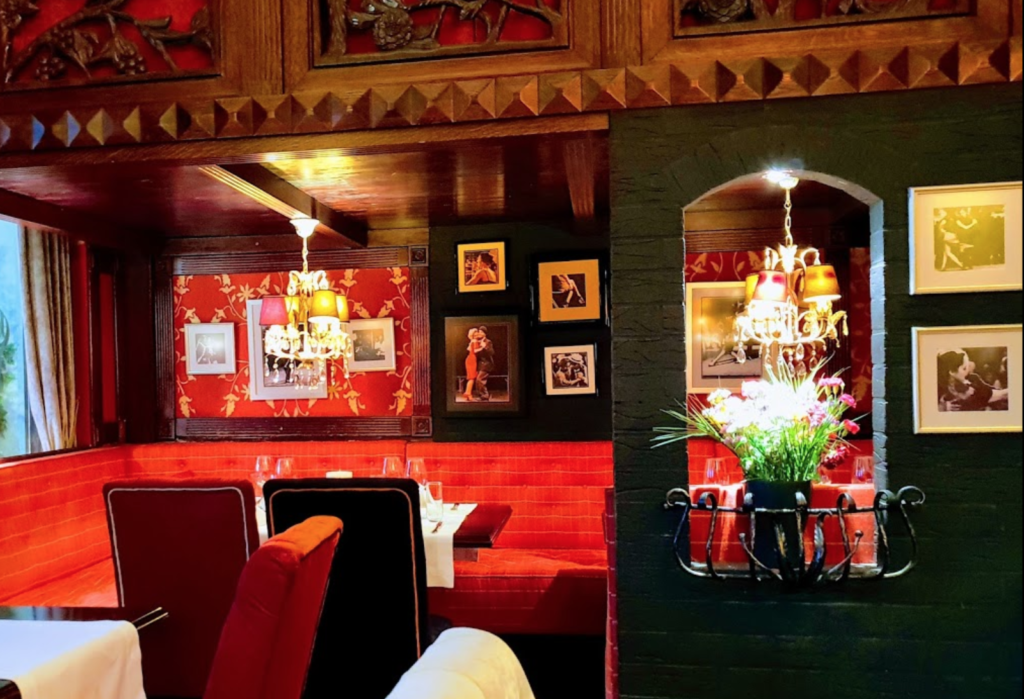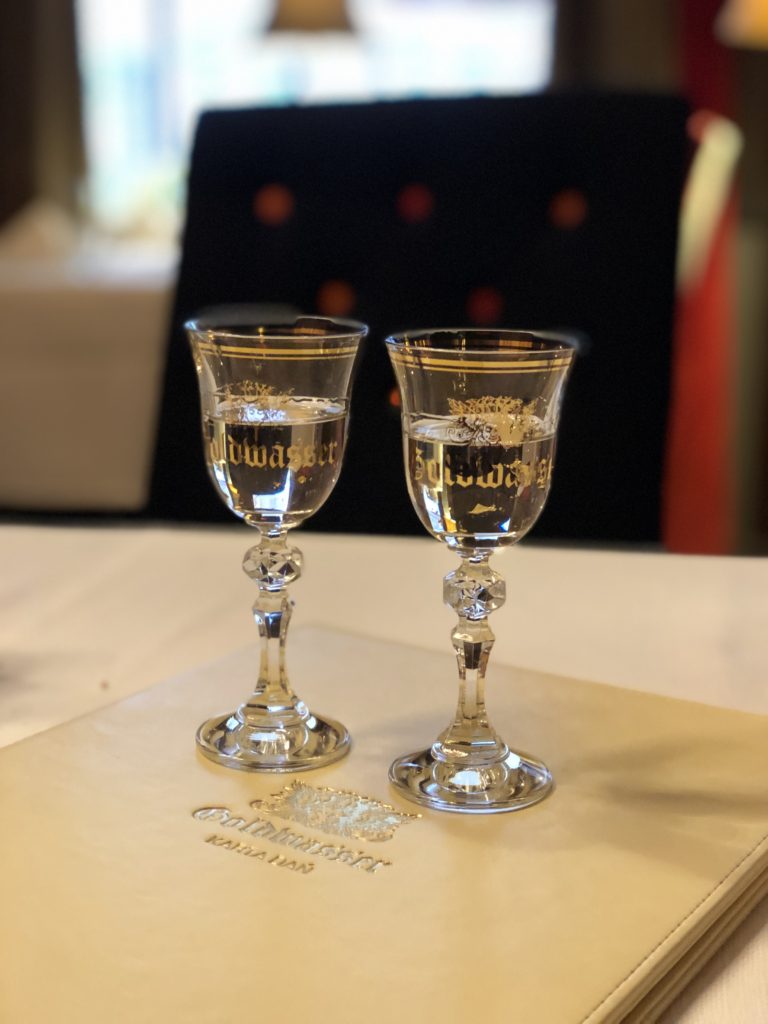 11. Explore City Hall. The interiors are absolutely stunning!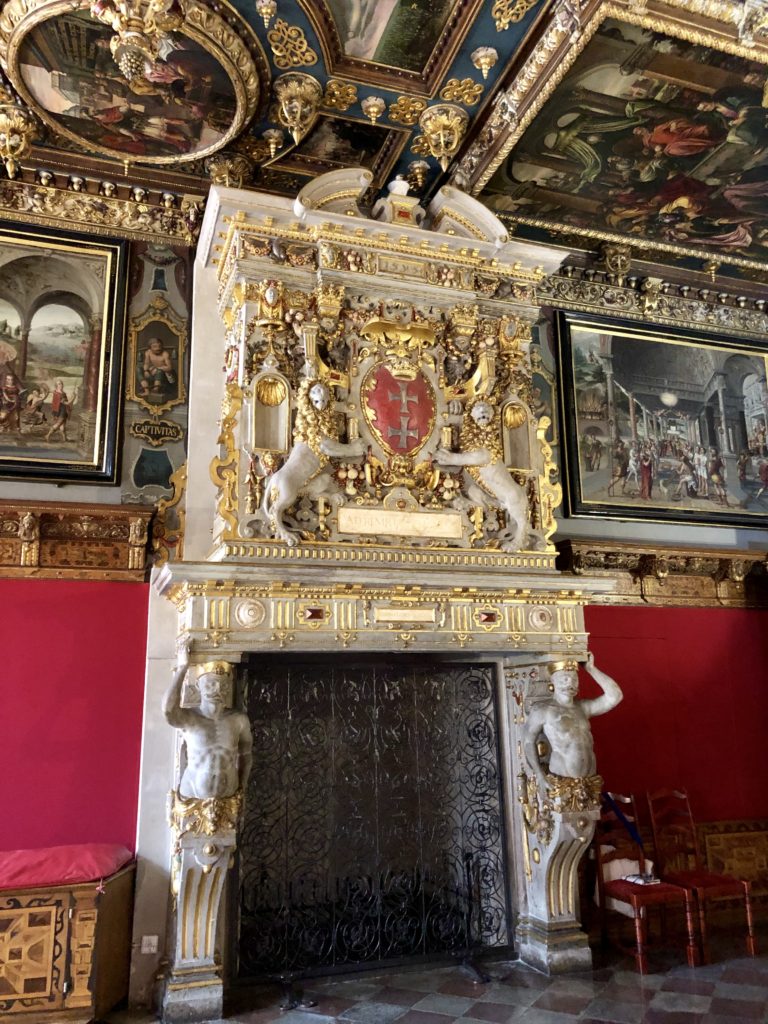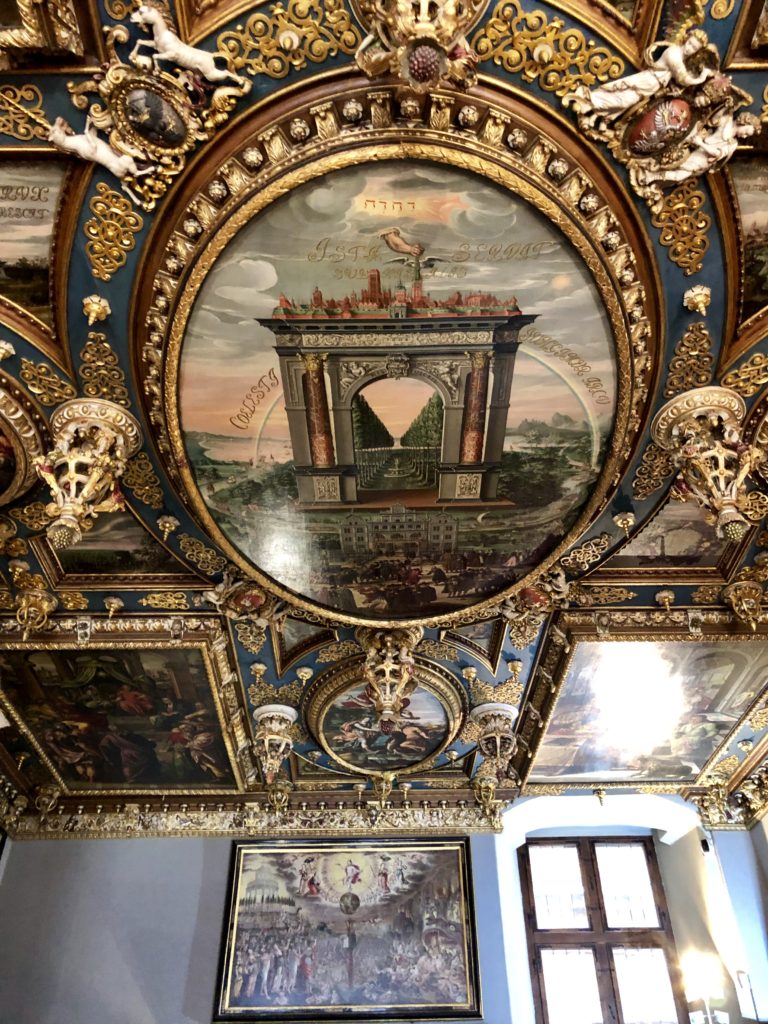 12. Ride the Gdansk Carousel. The carousel is right on the water and offers beautiful views. No matter how old you are carousels are still fun!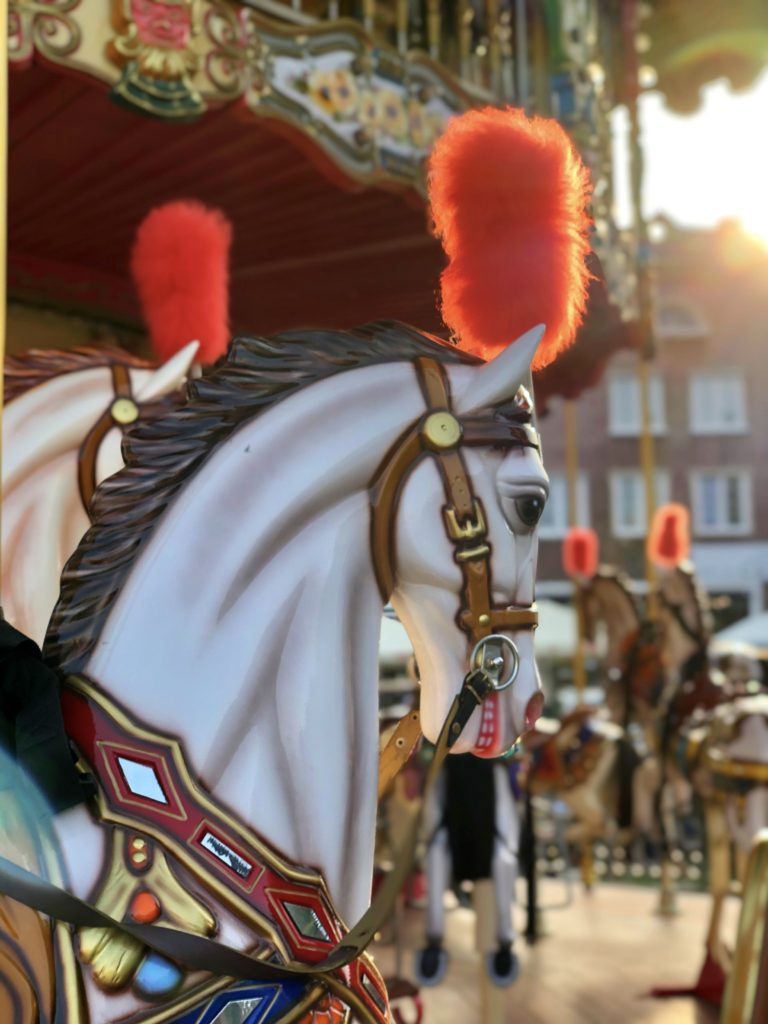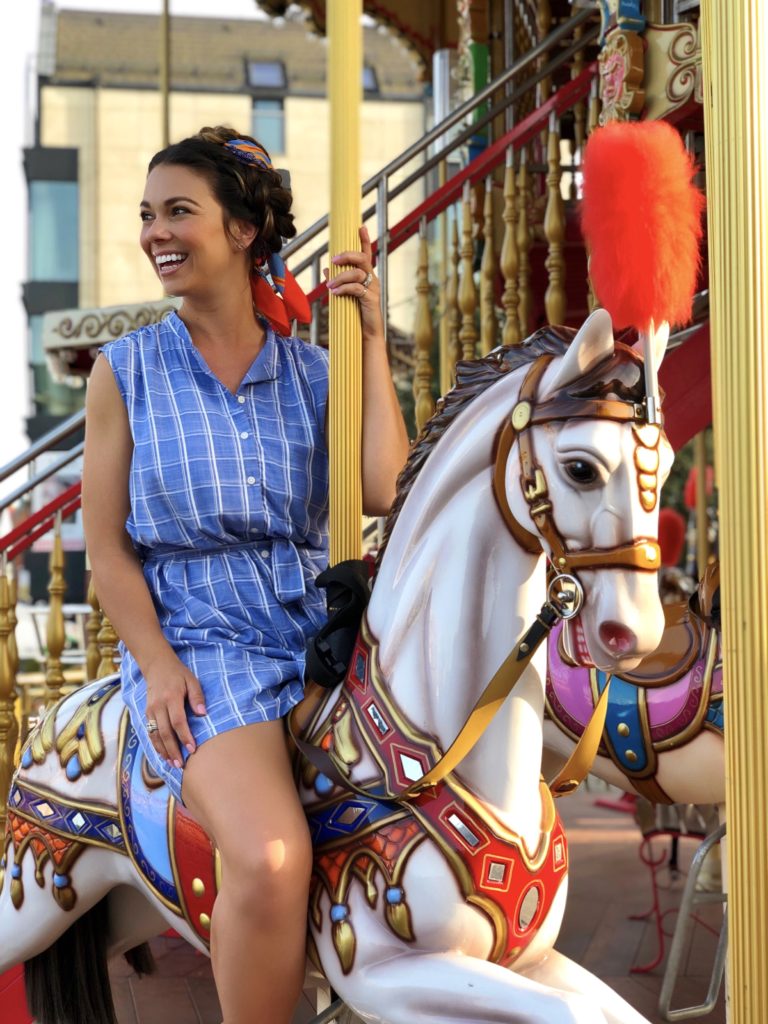 Thank you so much to Q Hotel Grand Cru and Visit Gdansk for an amazing time is your beautiful and history packed city! We had the most amazing time!
For my full Gdansk travel guide click here!