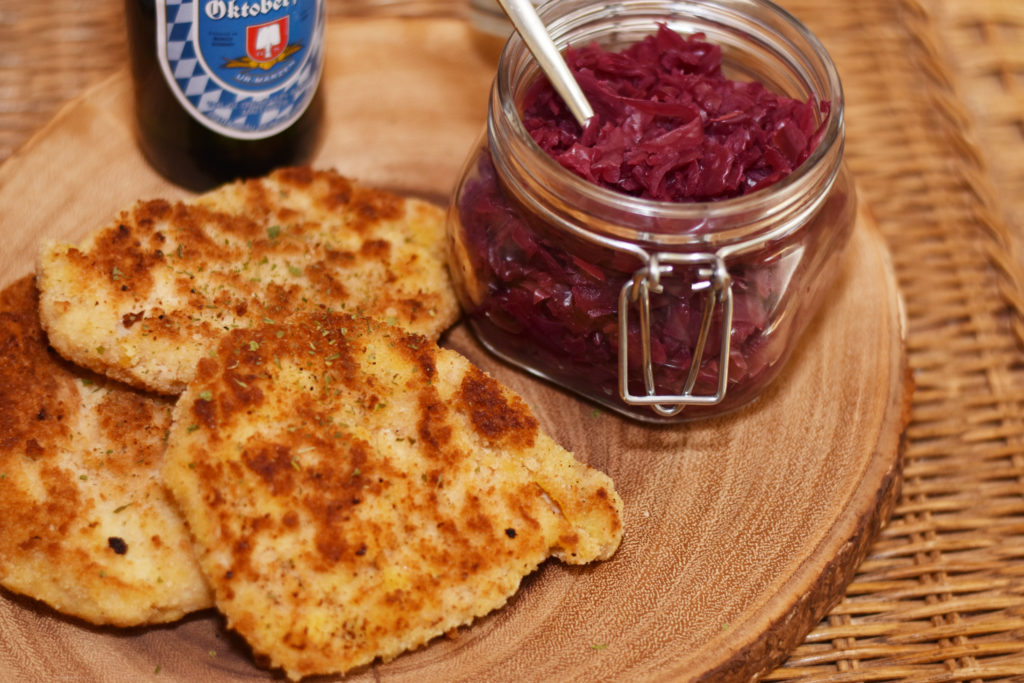 Oktoberfest is happening so today I am sharing two of my favorite German recipes with you- schnitzel and purple sauerkraut.  Walker LOVES schnitzel so I make this meal for him all the time.  Just add some mustard and beer and you're all set for a festive Oktoberfest at home.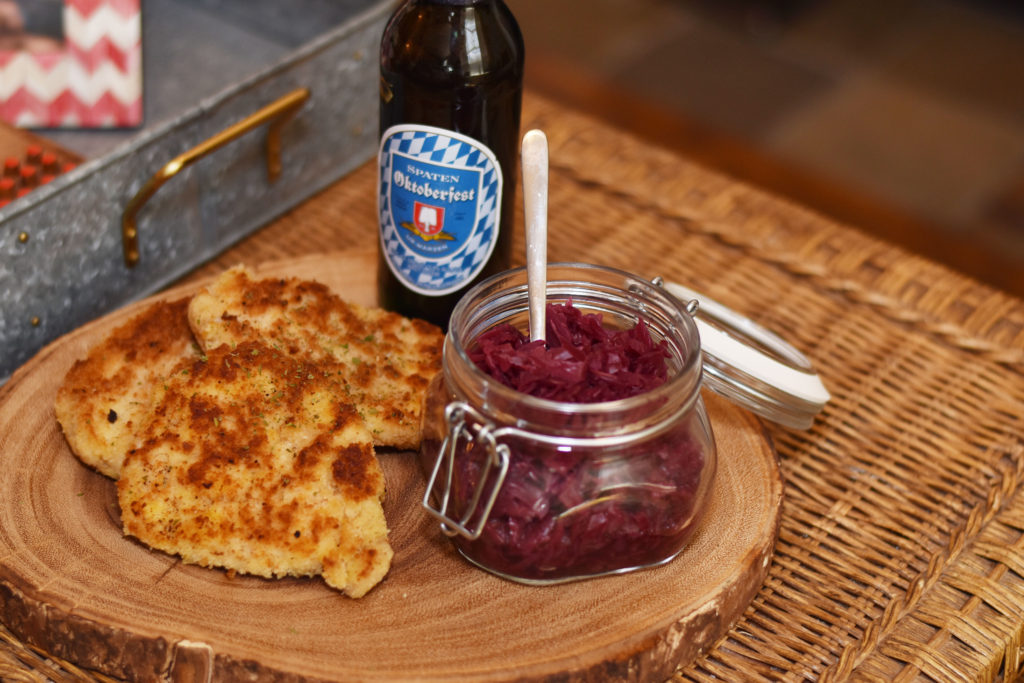 Ingredients:
4 boneless pork loin chops
1 1/2 cups all-purpose flour
S&P
2 large eggs
1/2 cup milk
4 cups plain dried bread crumbs
2 tablespoons EVOO
2 tablespoons butter
1 sprig fresh thyme
Directions:
Place each piece of pork lion chop between 2 sheets of plastic wrap and gently pound them out with the flat side of a meat mallet until they are 1/4-inch thick.
Put flour in a shallow dish and season with S&P.
Whisk the eggs and milk in another shallow dish and season with S&P.
In a third dish, put the bread crumbs, S&P and thyme. Mix well.
Lightly dredge each piece of pork in flour, then in the egg and finally into the bread crumbs.
Set aside.
Heat oil and butter in large nonstick skillet over medium-high heat.
Gently lay the breaded meat into the pan and cook until golden brown and crispy, about 3 minutes per side.
Kisses and prost,