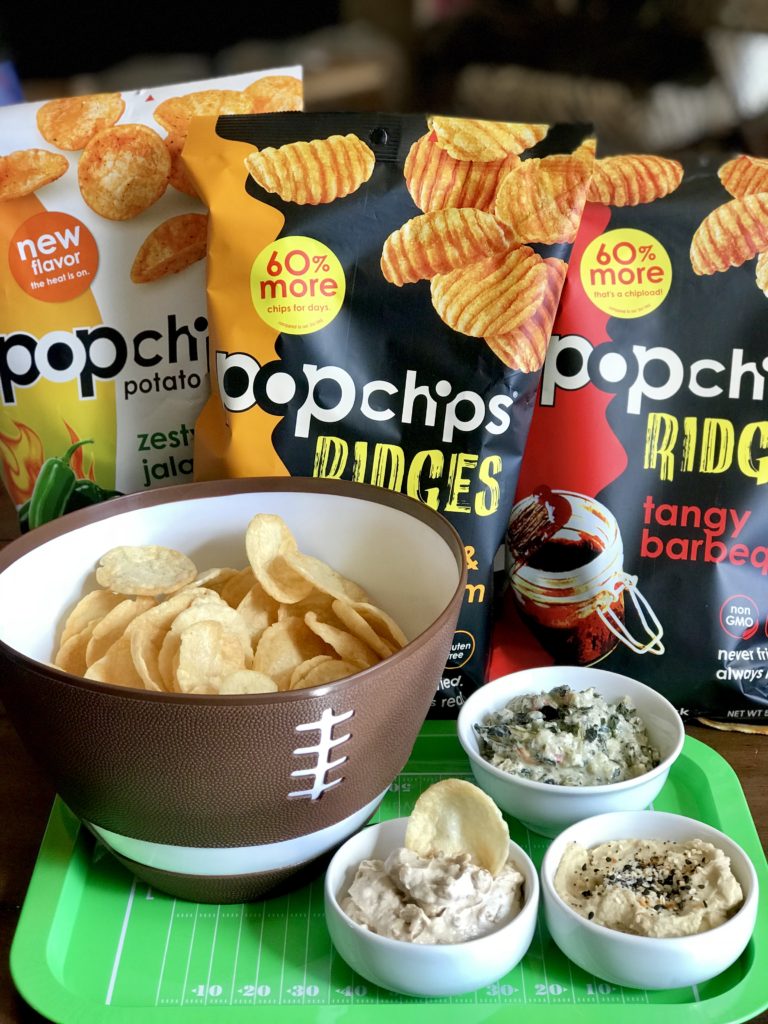 This post is sponsored by BabbleBoxx.com on behalf of popchips.
For the vast majority of men in this country the most amazing day of the year- The Big Game- is right around the corner.  For me, The Big Game has nothing to do with football and everything to do with the food!  When mindlessly eating in front o the TV it can be so easy to load up on an excess of calories especially because healthy options aren't usually an options at football watching parties.
Today I have teamed up with popchips to share three of my favorite healthy and easy recipes you can serve along side of popchips this game day!
Keep reading for a little more info on what popchips are all about (like why they're so healthy and so yummy) and for recipe details!