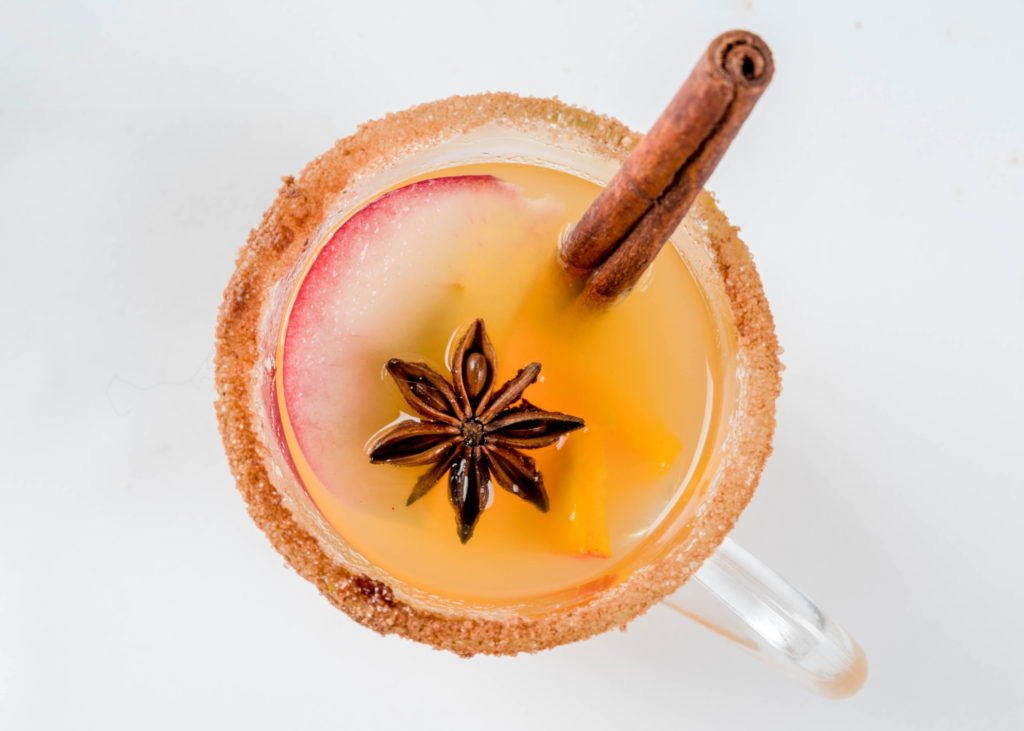 Good morning friends!  It's Friday!!!  YAY!
So it's still 90 degrees out, but I keep telling myself that fall will be here any day now!  Once it does get here, this spiked apple cider recipe is a must!  I love snuggling up by the fire with a hot adult beverage and this spiked apple cider is the perfect recipe for that!

Ingredients:
10 oz apple cider
2 cinnamon sticks
2 star anise
8 whole cloves
1 1/2 Tbsp honey
4 oz whiskey of you choice
1 Tbsp fresh squeezed orange juice
1 Tbsp sugar
1/2 Tbsp ground cinnamon
Directions:
In a saucepan combine apple cider, cinnamon, star anise, and cloves.
Bring to a boil.
Remove from heat and let rest for 10-15 minutes.
Remove spices and stir in honey.
Add whiskey and orange juice and stir.
Using the orange you used for the fresh juice, rub the edge of your glass.
Combine cinnamon and sugar and tip glass for a cinnamon sugar rim.
Garnish with sliced apples, sliced oranges, cinnamon sticks, and star anise.
Kisses and tipsy wishes,