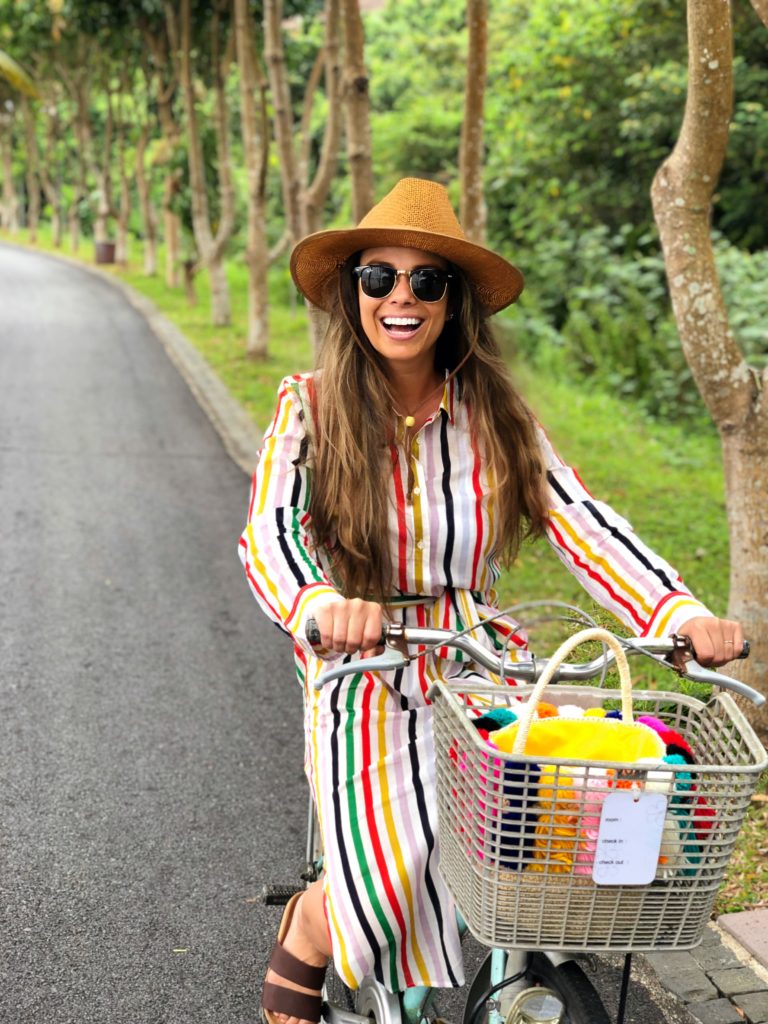 Hello y'all and happy Wednesday! As promised, I am sharing more details from our honeymoon in Vietnam, Cambodia and South Korea. So far I've shared our full itinerary so you can recreate the trip, our adventures in Hanoi and our magical cruise through Halong Bay. Today I am sharing all the details from our stay in sunny Hue (pronounced 'way'), Vietnam!

Hue was the third stop on our honeymoon and we were so excited to see what the beautiful city had to offer and to also sneak in a little R&R.
We landed in Hue and were promptly picked up in a luxury van by the hotel staff. In just 15 minutes we arrived to the beautiful waterfront hotel Vedana Lagoon Resort. We checked into our massive over water bungalow suite and were thrilled to call the space ours for the next 3 days. The suite, located directly above the water, featured both jungle and lagoon views. It was simply spectacular!
Our first stop was lunch over looking the pool and lagoon. We sipped on fruity cocktails and began to unwind. I had a cheeseburger and Walker had beef with veggies and rice.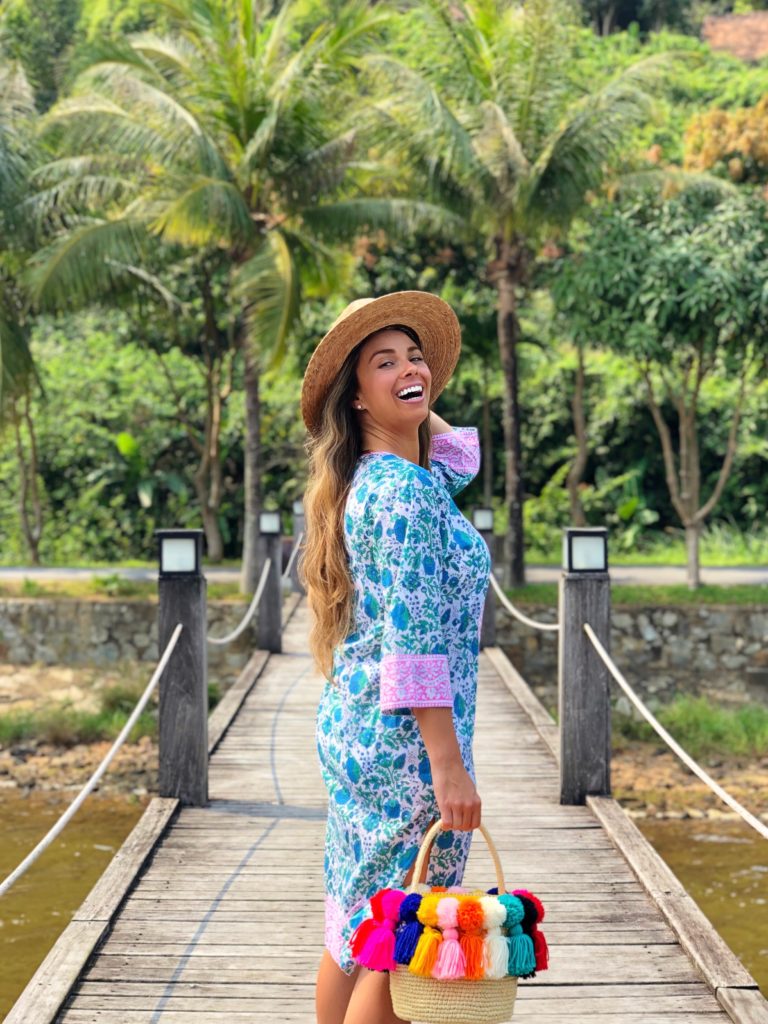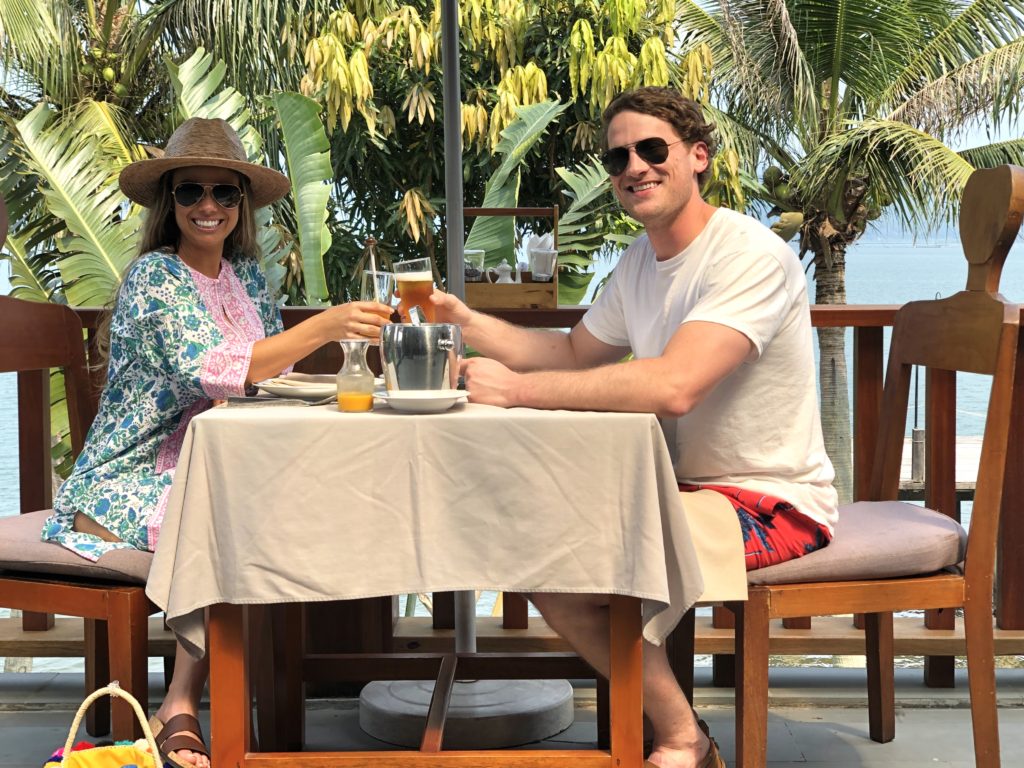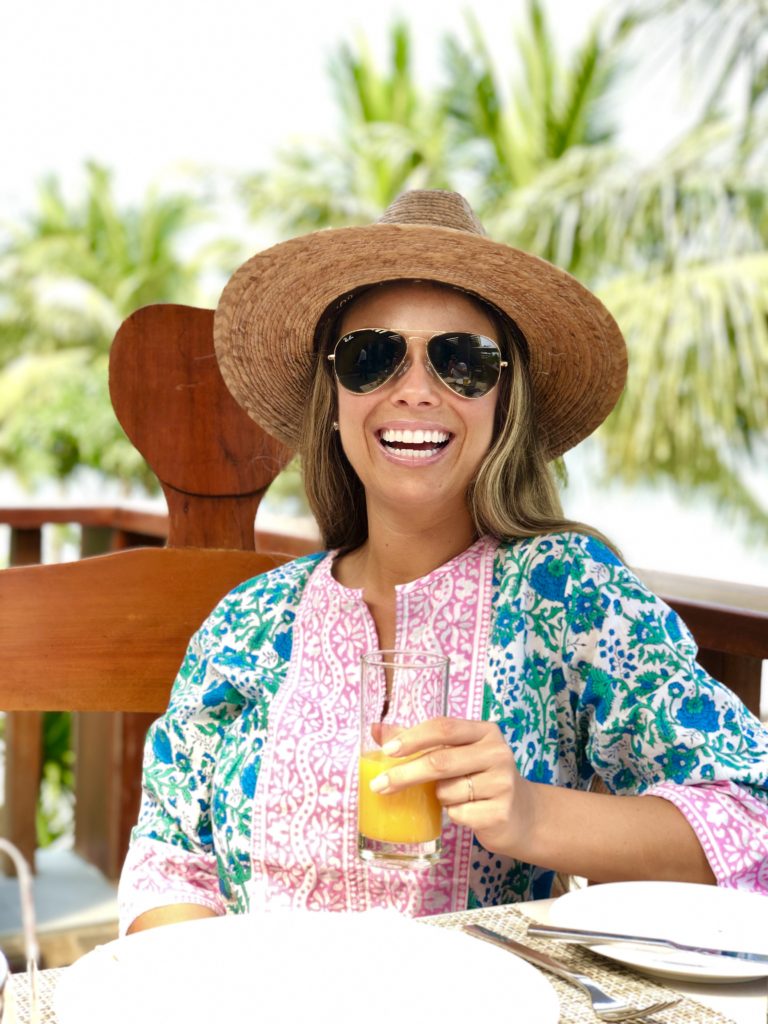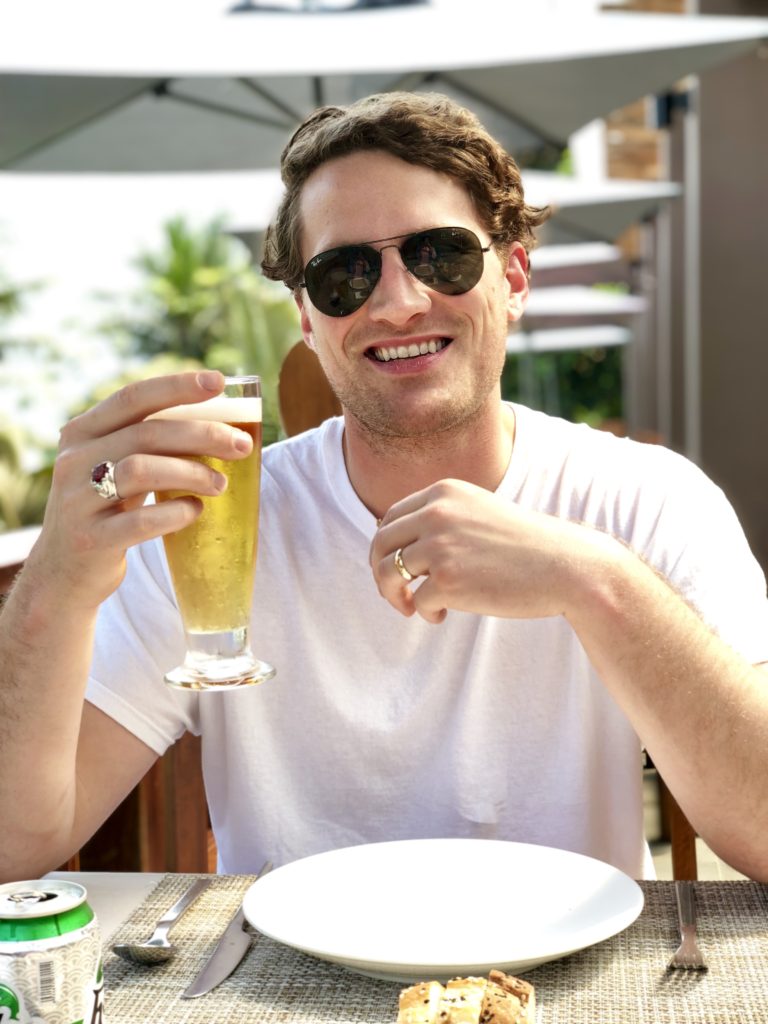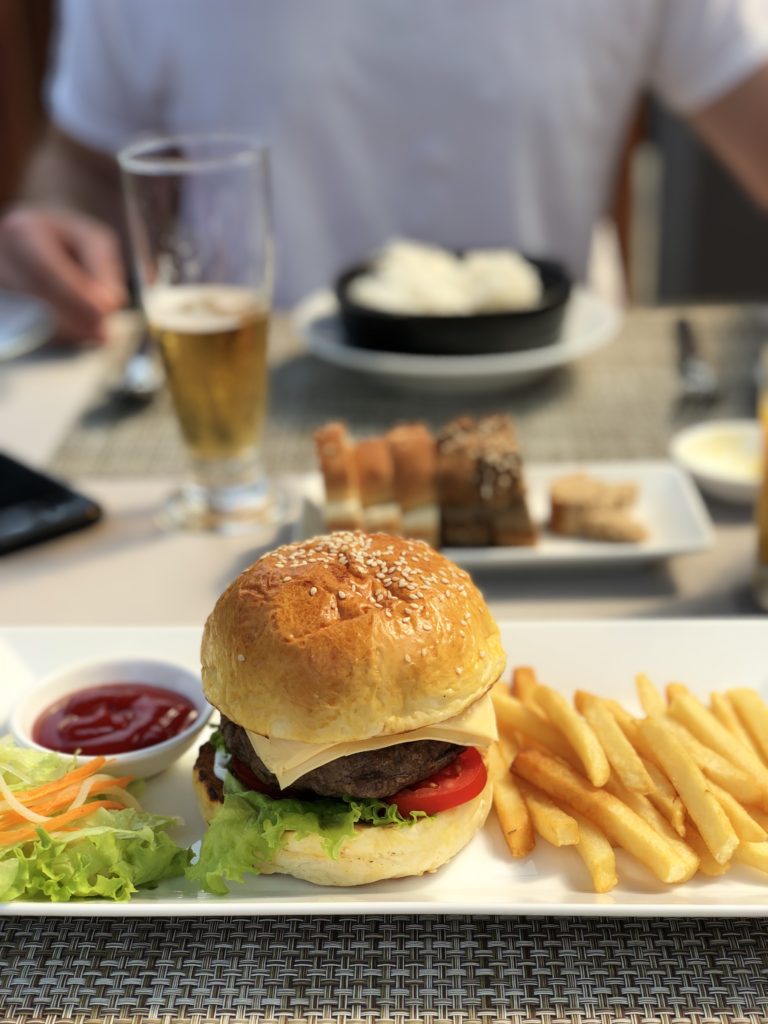 After lunch we hit the pool! The pool at Vedana Lagoon is stunning! We sipped cocktails, relaxed and soaked up the sun all while watching locals fish in the lagoon. It was our first chance to really relax on our honeymoon and we really loved it! We enjoyed the pool until the sun began to set and headed inside to get ready for dinner.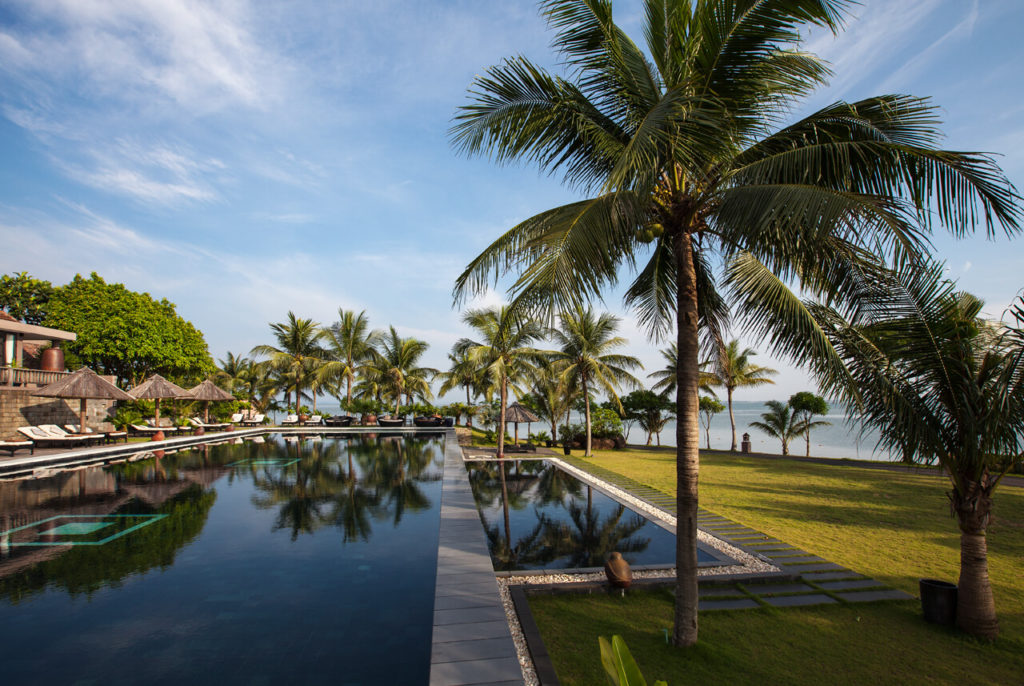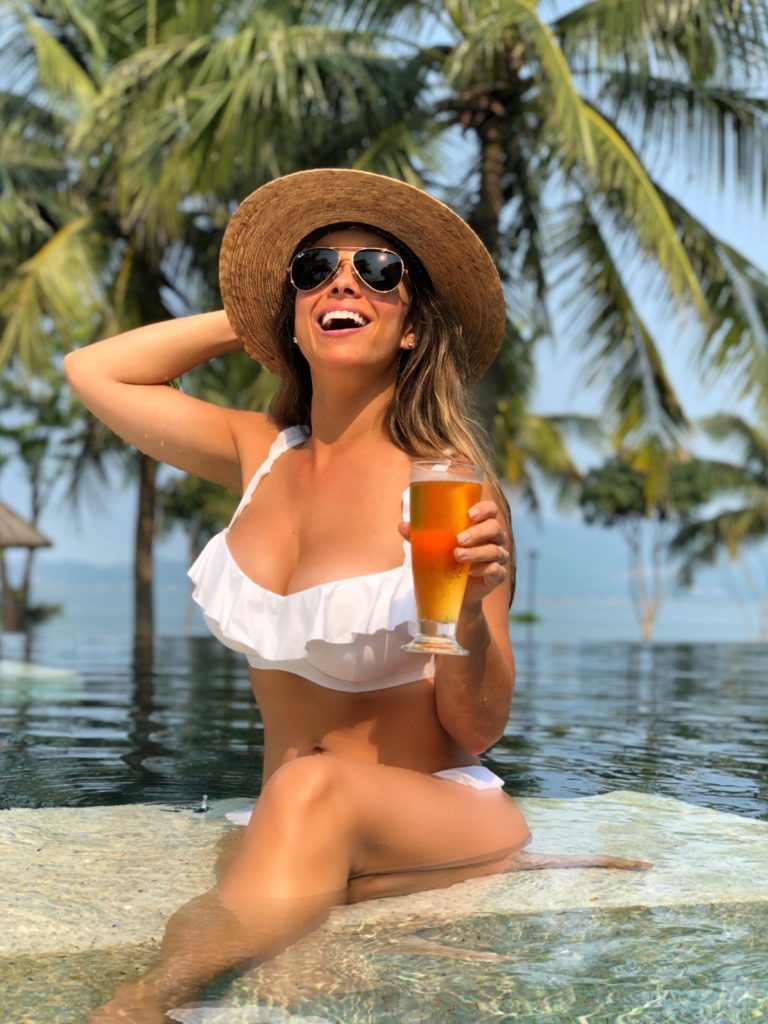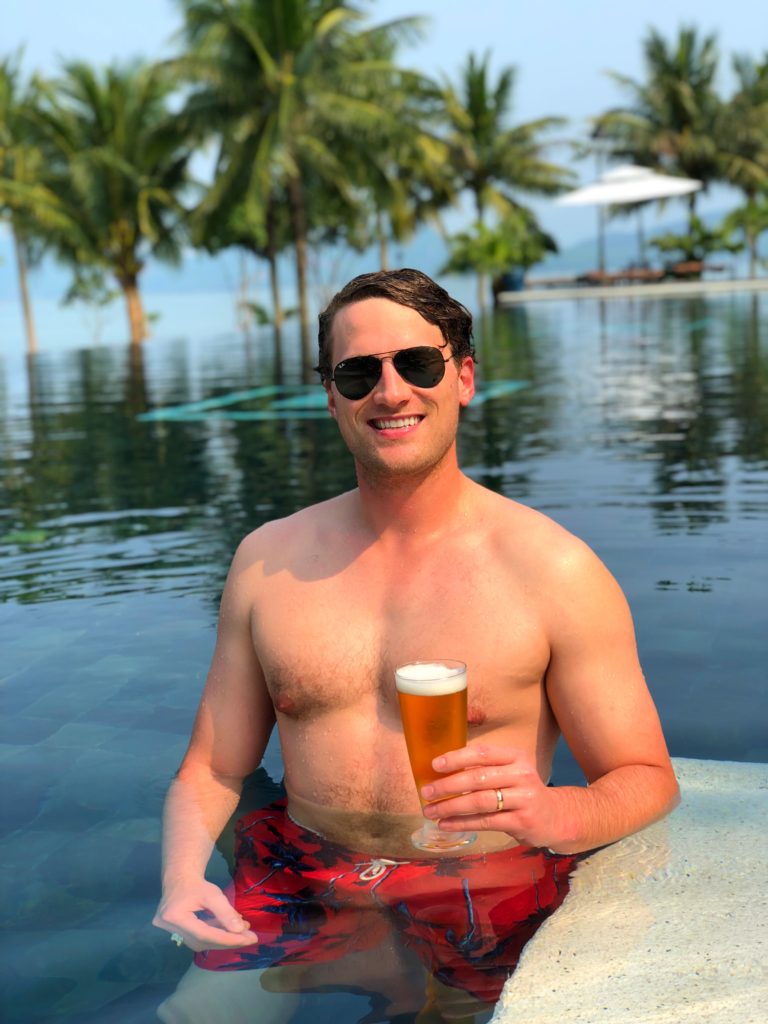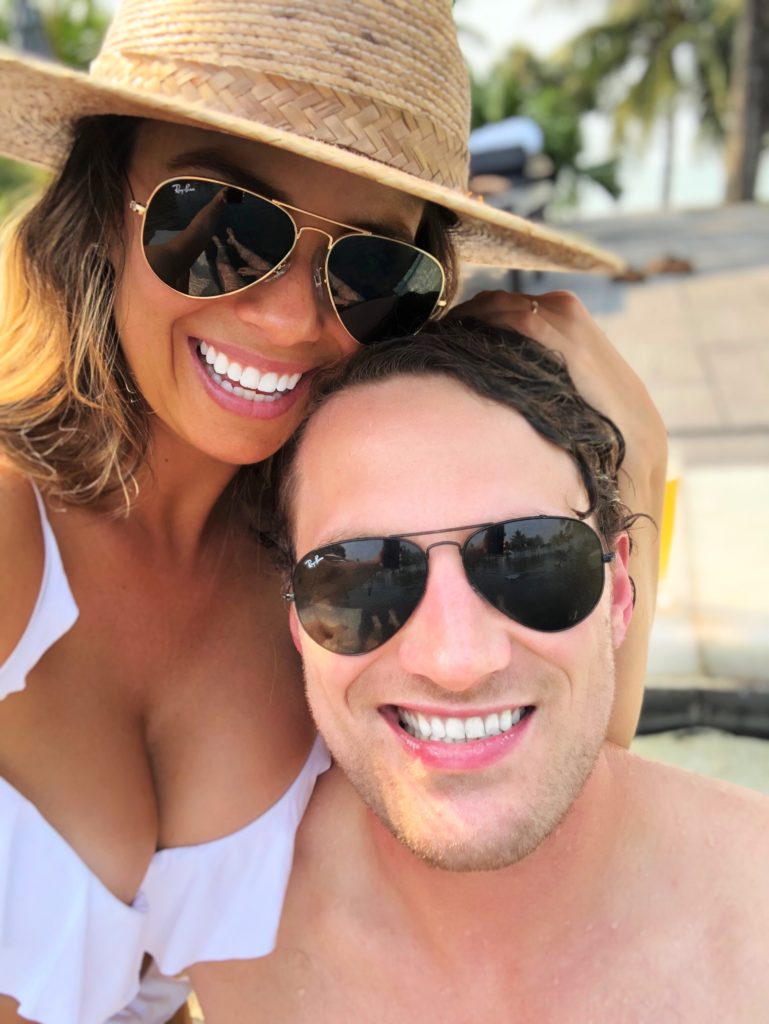 We dined at the hotel's restaurant again and the views were equally as beautiful at night. We could see the lights of the fishing boats as they headed out for the night's catch and enjoyed a wonderfully clear view of the stars above. I enjoyed a tasty carbonara and Walker, always the adventurous one, savored some freshly caught squid.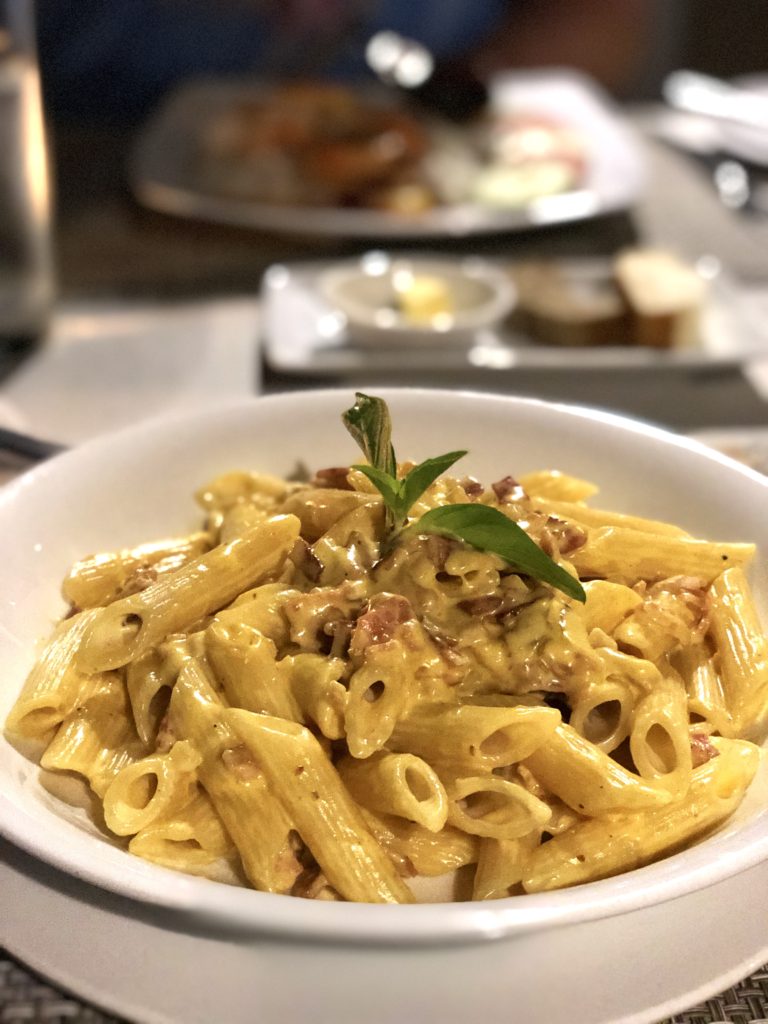 Since we were still adjusting to local time, we got up extra early the next morning but that proved to be a blessing because we got to see a beautiful sunrise from our patio overlooking the lagoon. It was pretty neat to waive at the fishing boats returning from a night of fishing while sipping our coffee.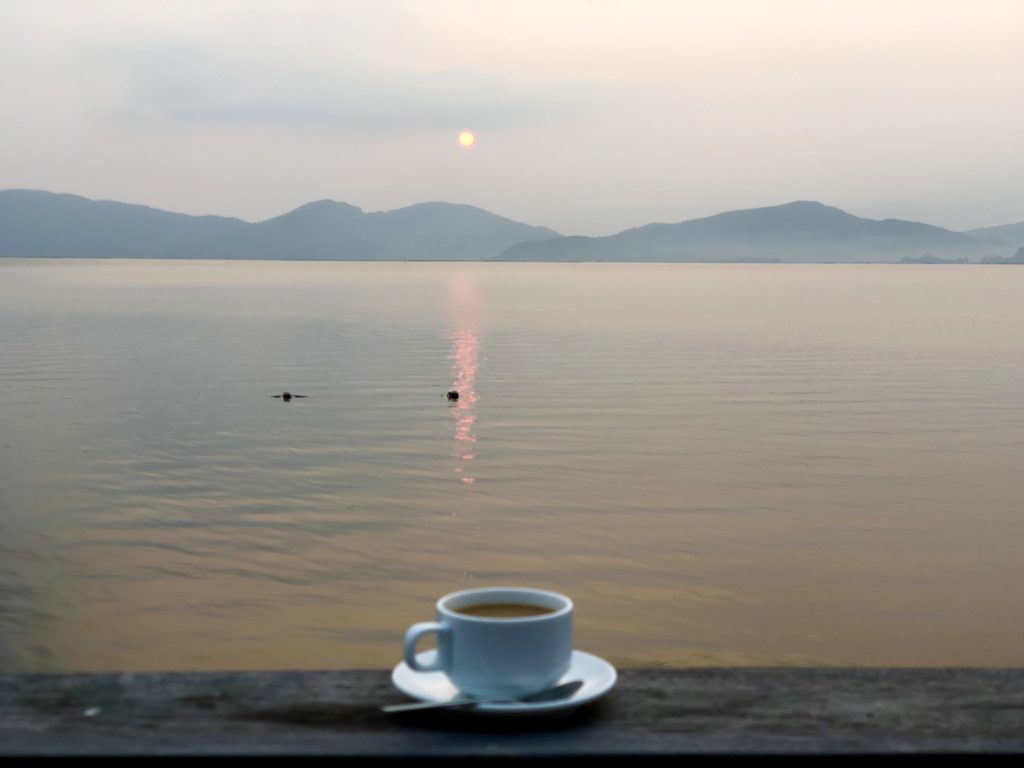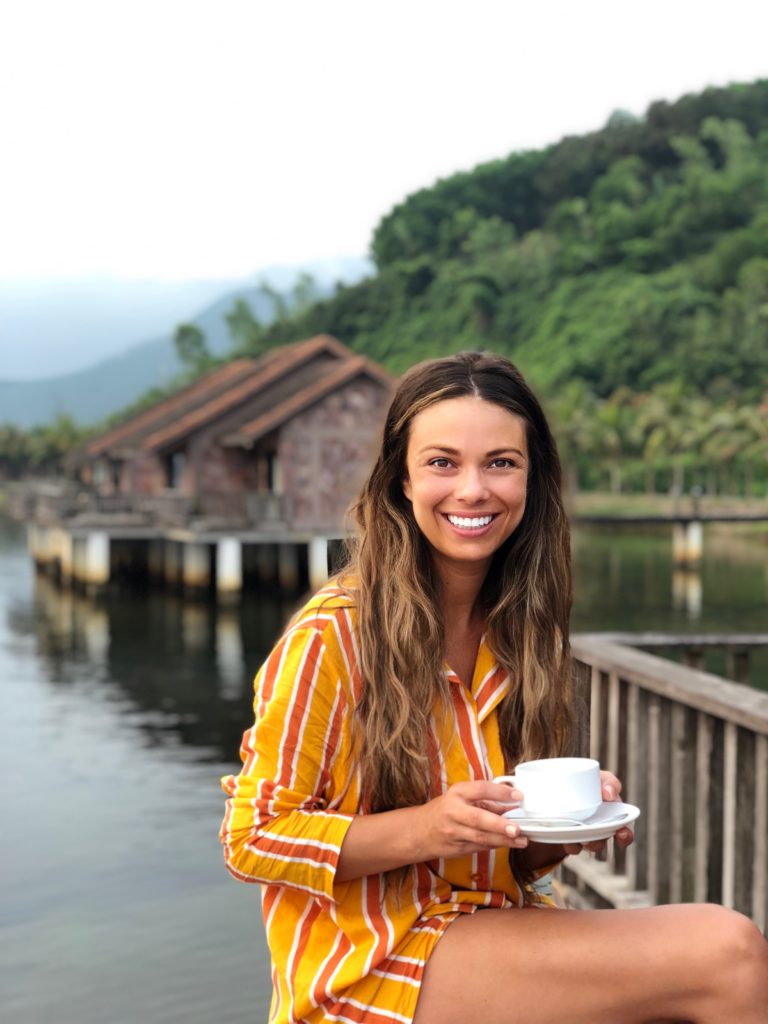 Next we enjoyed the complementary breakfast buffet which featured delicious local favorites as well as Western options. Walker again went straight for the pho, while I veered towards the Western options because they were more agreeable for me and my tummy which was feeling rough after being in Vietnam for a week. But thankfully, both were delicious.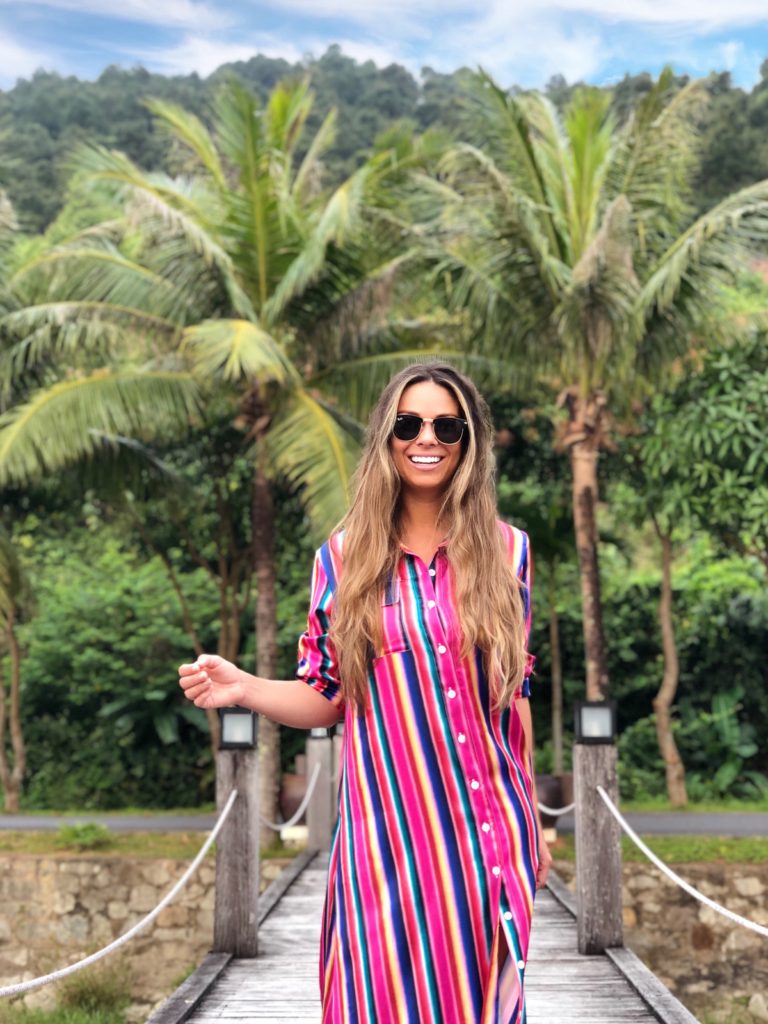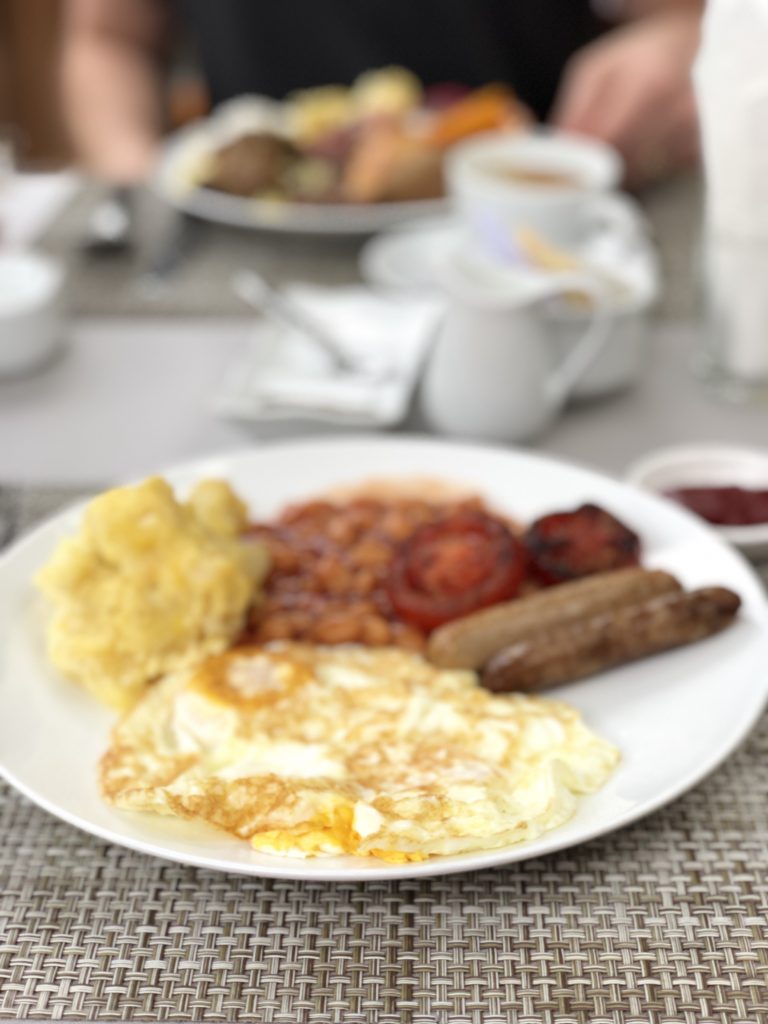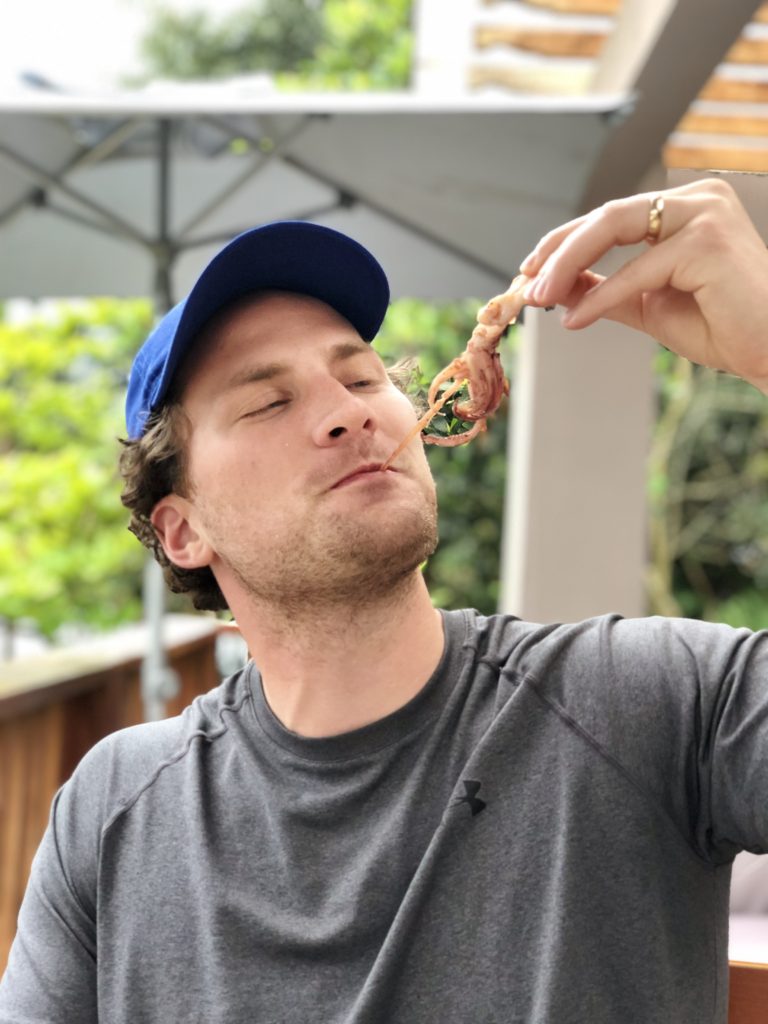 Next we were off to explore Hue with Stop and Go Tours. Unlike the other cities we visited on our honeymoon, Hue's sights and landmarks are spread out and not within walking distance. I highly recommend getting a tour guide for the day and I could not recommend Stop and Go Tours more!
Our driver picked us up right on time and we were off to our first stop- the Tomb of Khai Dinh. Khai Dịnh was the 12th Emperor of the Nguyen Dynasty, reigning from 1916 to 1925. The Tomb of Khai Dịnh is located in Chau Chu mountain just outside of Hue. The tomb took 11 years to complete and is a unique blend of Western and Eastern architectural styles. The design and architecture of the tomb is so elaborate and beautiful. No wonder it took over a decade to build! The tomb is surrounded by concrete dragons and warriors that look very similar to the Chinese terra cotta warriors. We expected our tour guide to tell us that Khai Dinh had a reign equal to his tomb but surprisingly enough he was a real dud, who never gained the respect of his people. I can only guess his extravagant tomb didn't help things.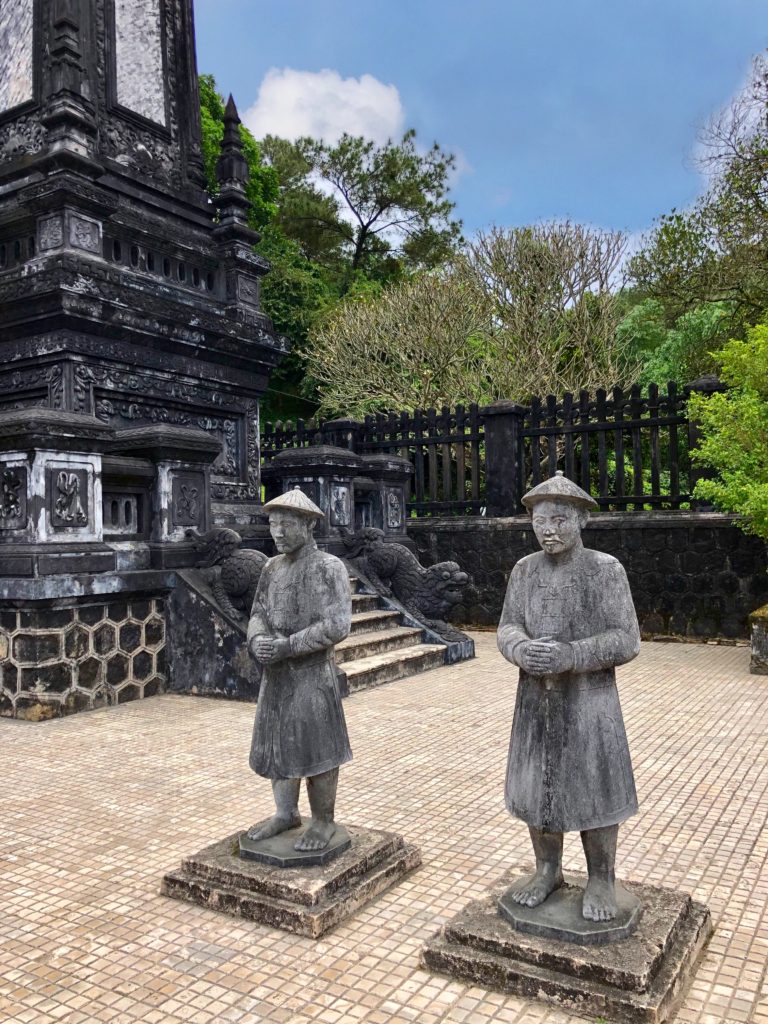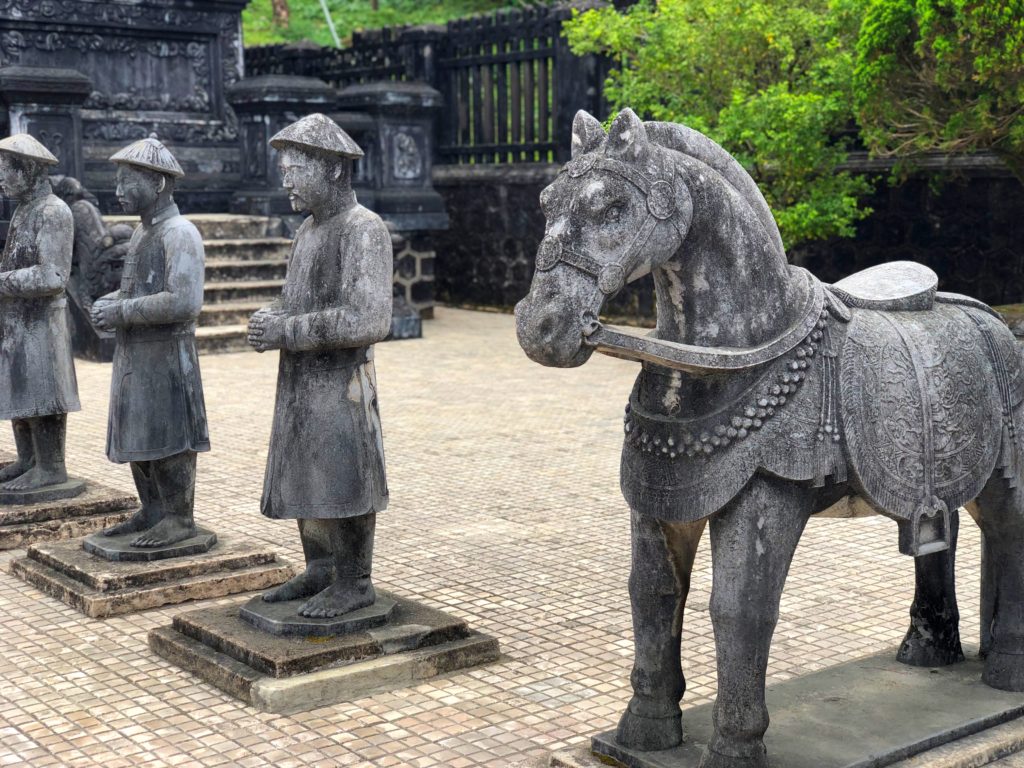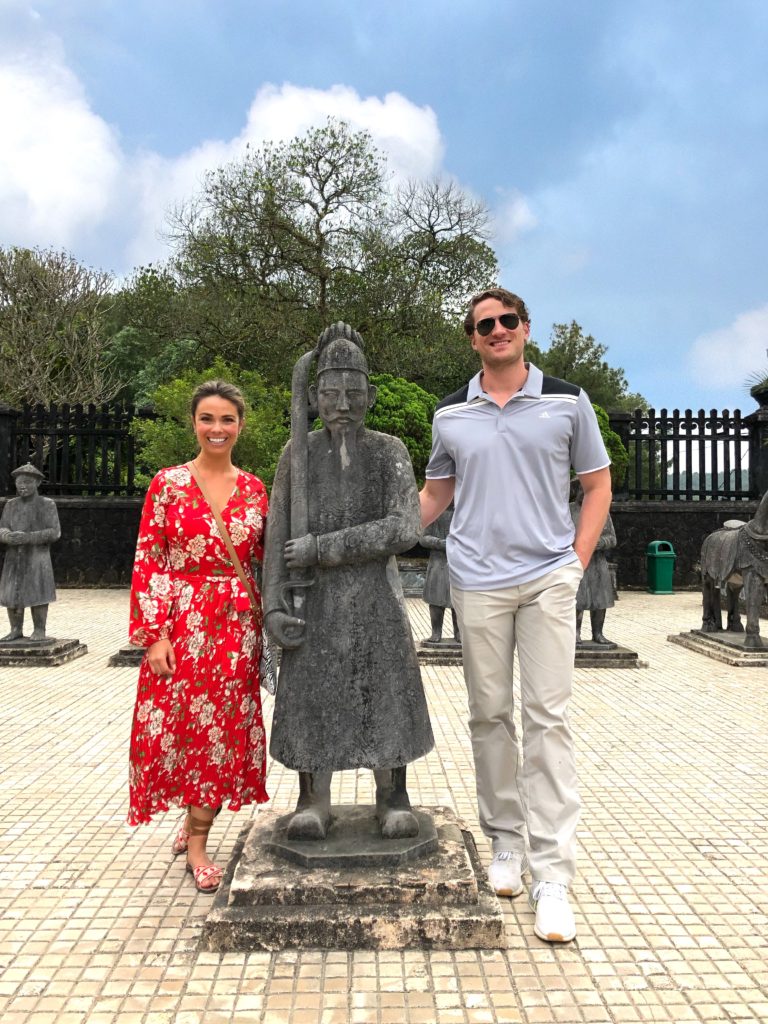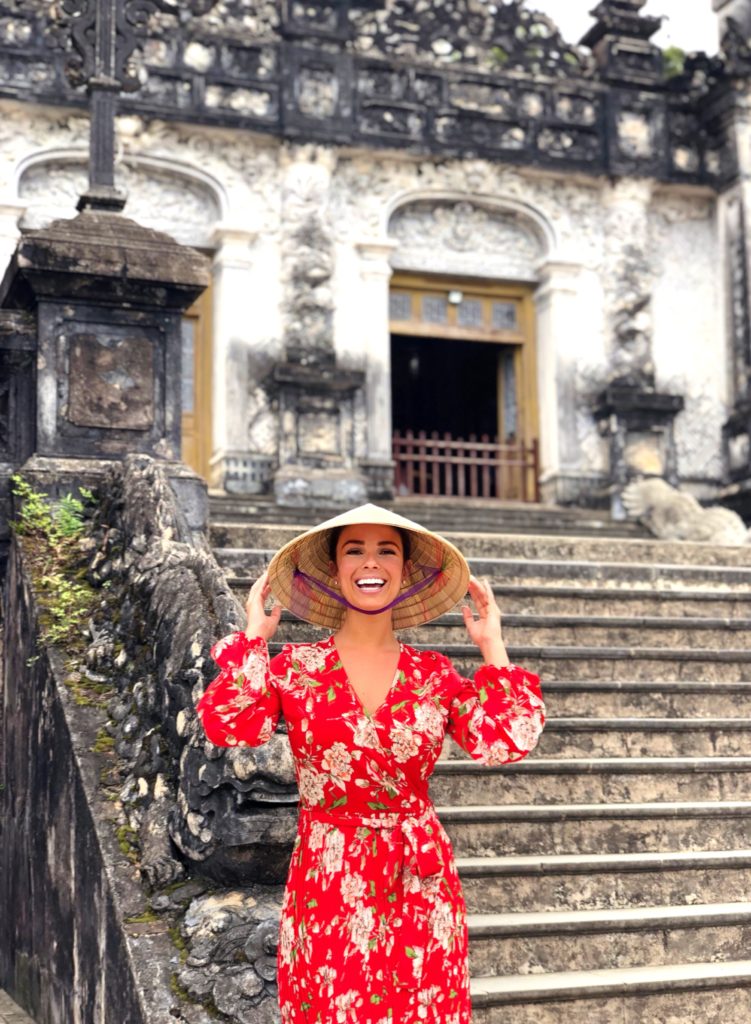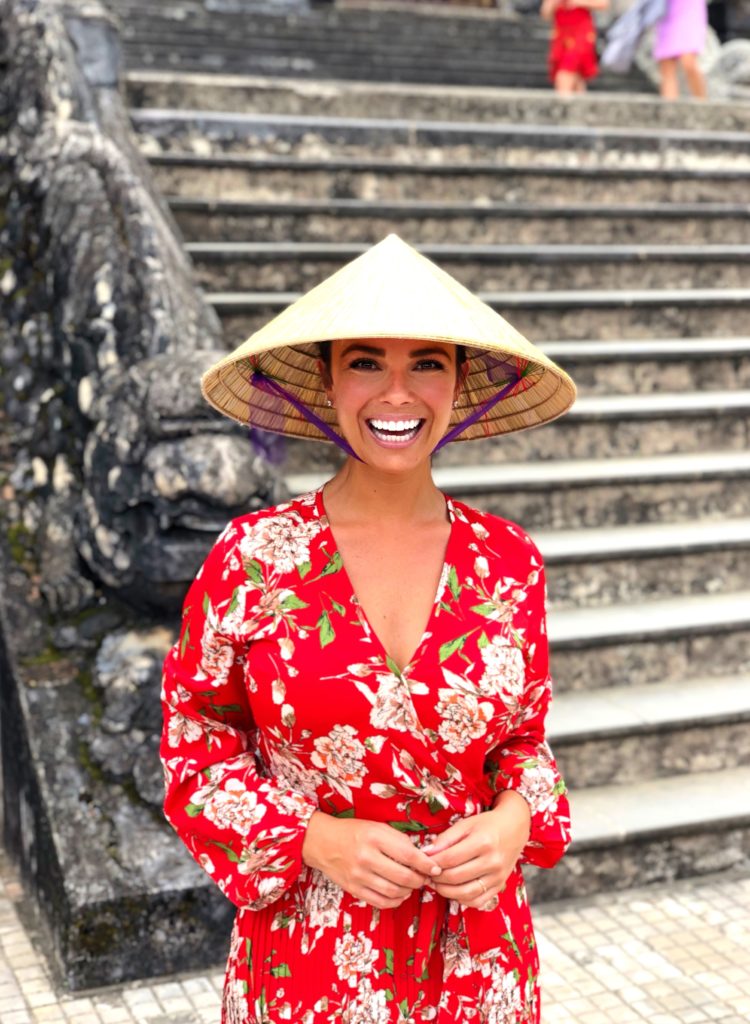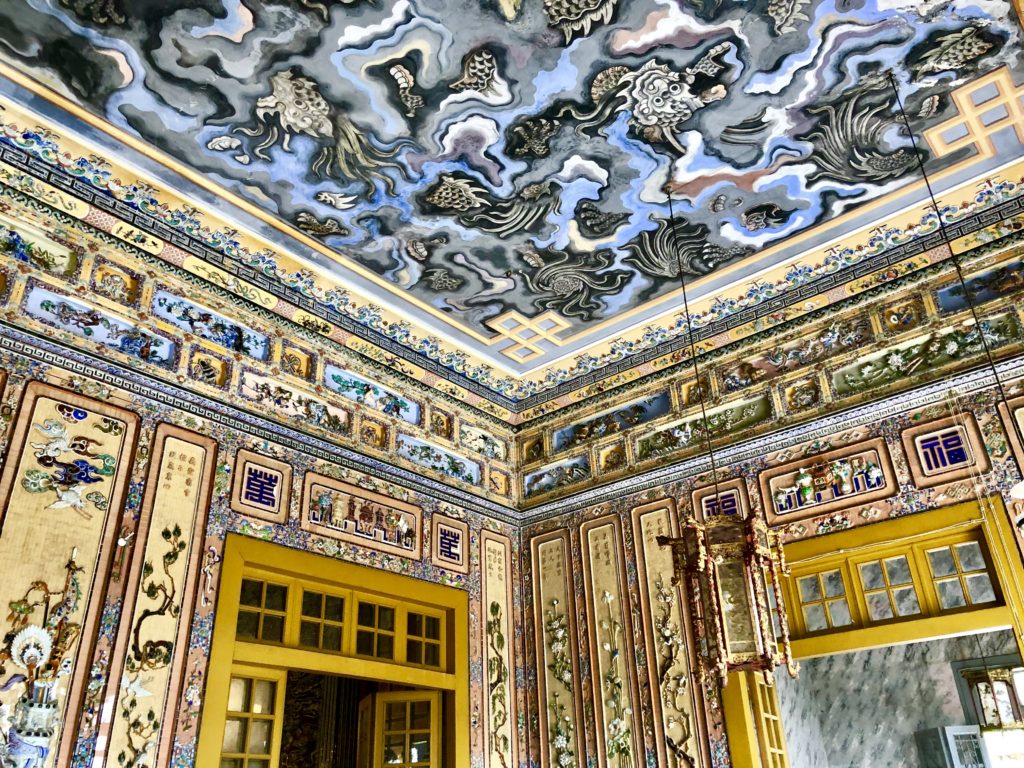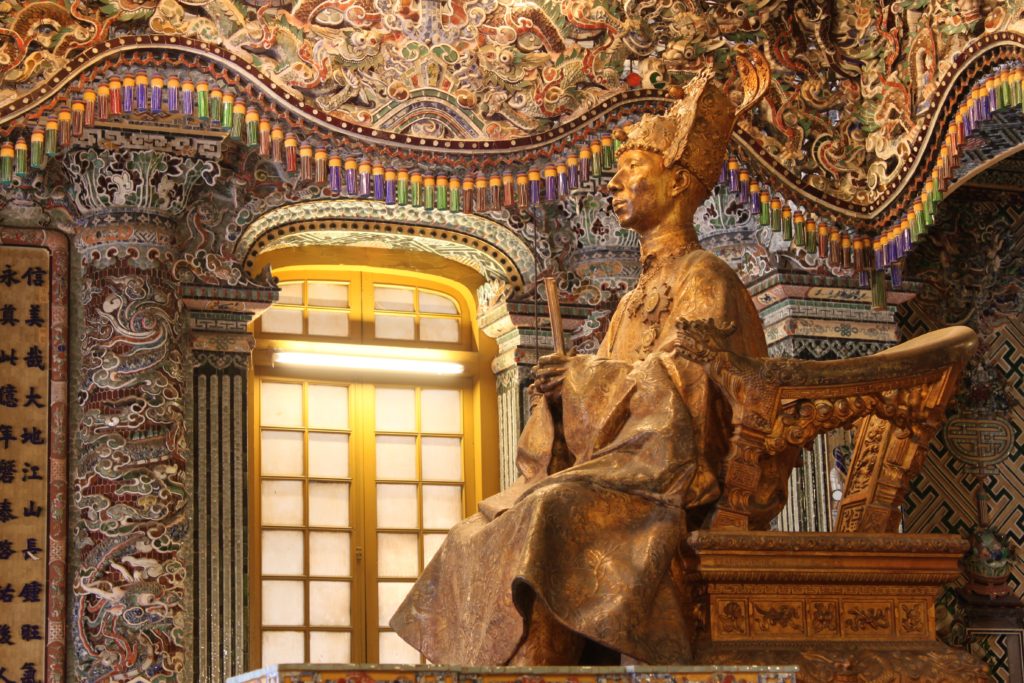 Our next stop was Minh Mang's Tomb. Minh Mạng was the second emperor of the Nguyen dynasty, reigning from 1820 to 1841. He is well known for his opposition to French involvement in Vietnam, his rigid Confucian orthodoxy and anti-Christian policies. It's shocking he had time for policy of any sort as he fathered 142 children from 43 wives. Busy boy! The tomb of Ming Mang is a complex filled with gardens, ponds and temples. The 44 acre compound is comprised of 40 monuments on the on 44-acre lot surrounded by a high protective walls. The sheer size of the garden tomb/compound was mesmerizing and seemed fitting for an emperor with such an extensive lineage.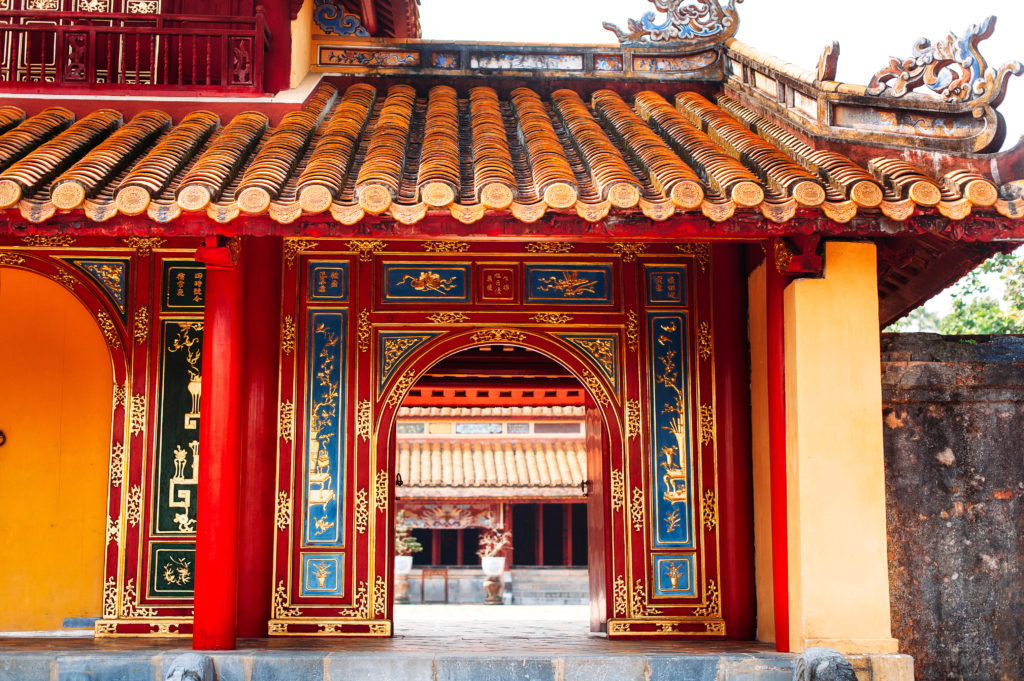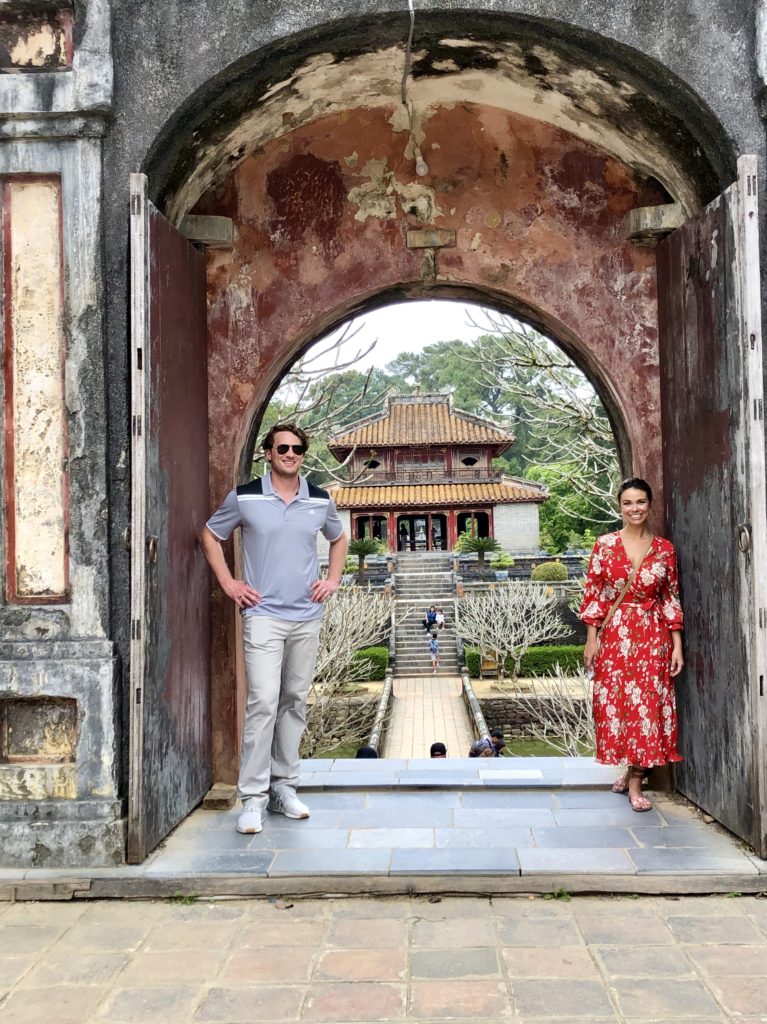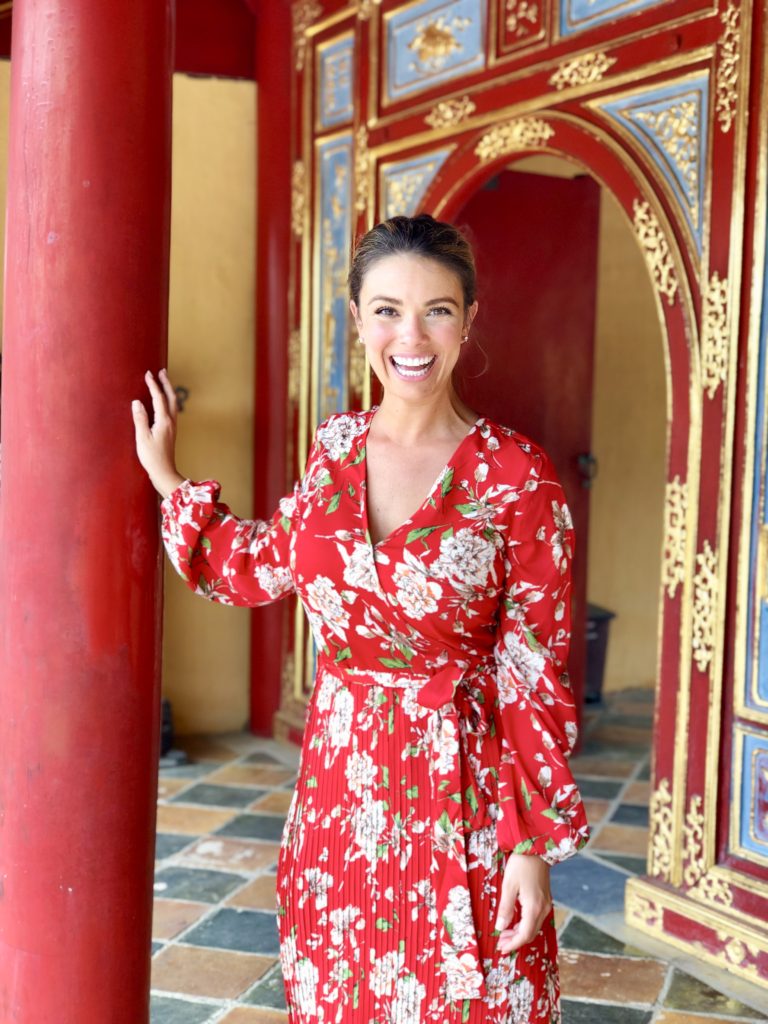 Our next stop was a traditional garden house. This was a really cool experience for us because we got to see how an average Vietnamese family lives. The home was small but well kept and our host, an elderly woman, was very hospitable. She offered us green tea and watermelon seeds and our guide facilitated some light conversation about the home and its history. The family shrine was an especially interesting since it is so foreign to our Western ways. Outside in the courtyard, Walker ran into some local kids and they asked for a selfie with him. Man of the People!
Our 4th stop on the tour was Thein Mu Pagoda, also known as The Pagoda of the Celestial Lady. Built in 1601, this iconic seven-story pagoda is regarded as the symbol of the city. The temple houses the car in which the monk, Thich Quang Duc, drove to Saigon in 1963 when he light himself on fire protesting the government. It was the first of a series of self-immolations by members of the Buddhist clergy, which brought the plight of Buddhists to the attention of the international community. You've probably seen the iconic picture. Also, at the shrine was the monk's heart, which apparently did not burned? WOW! Either way, it was a macabre but fascinating scene. Also, it was a working monastery, which was pretty cool by itself!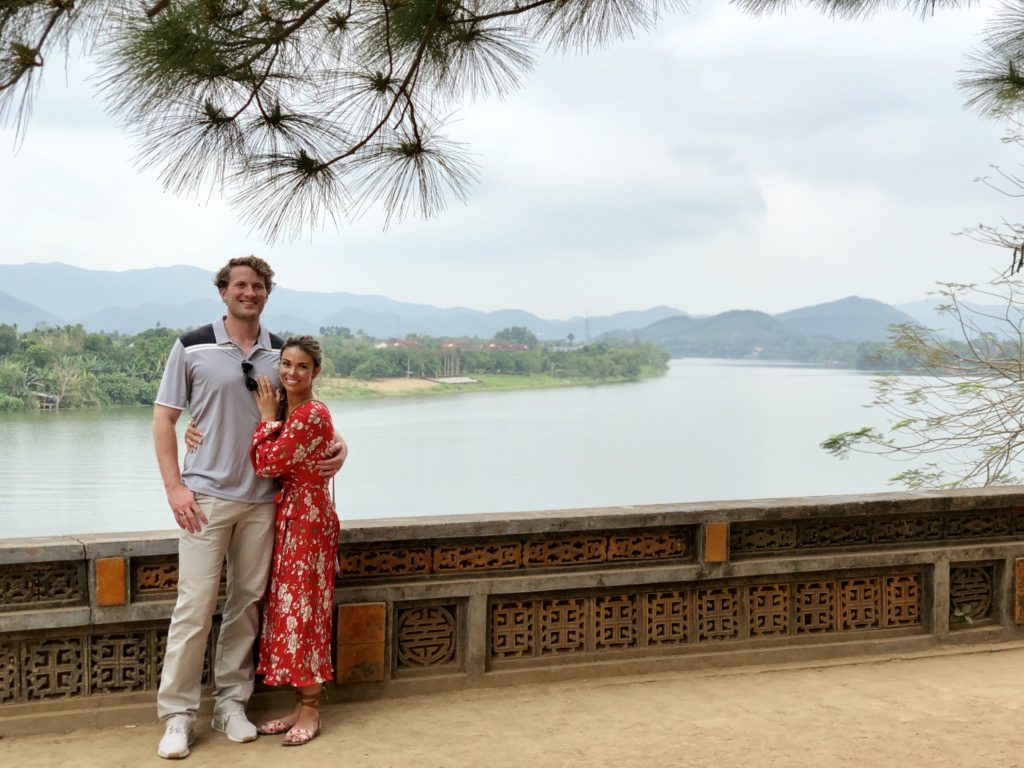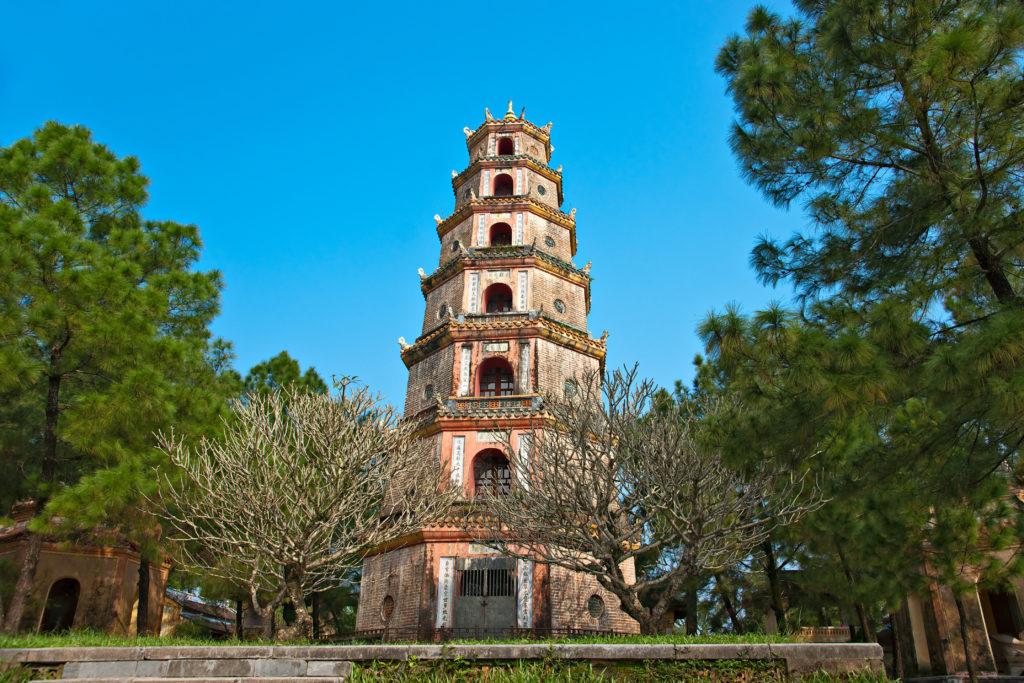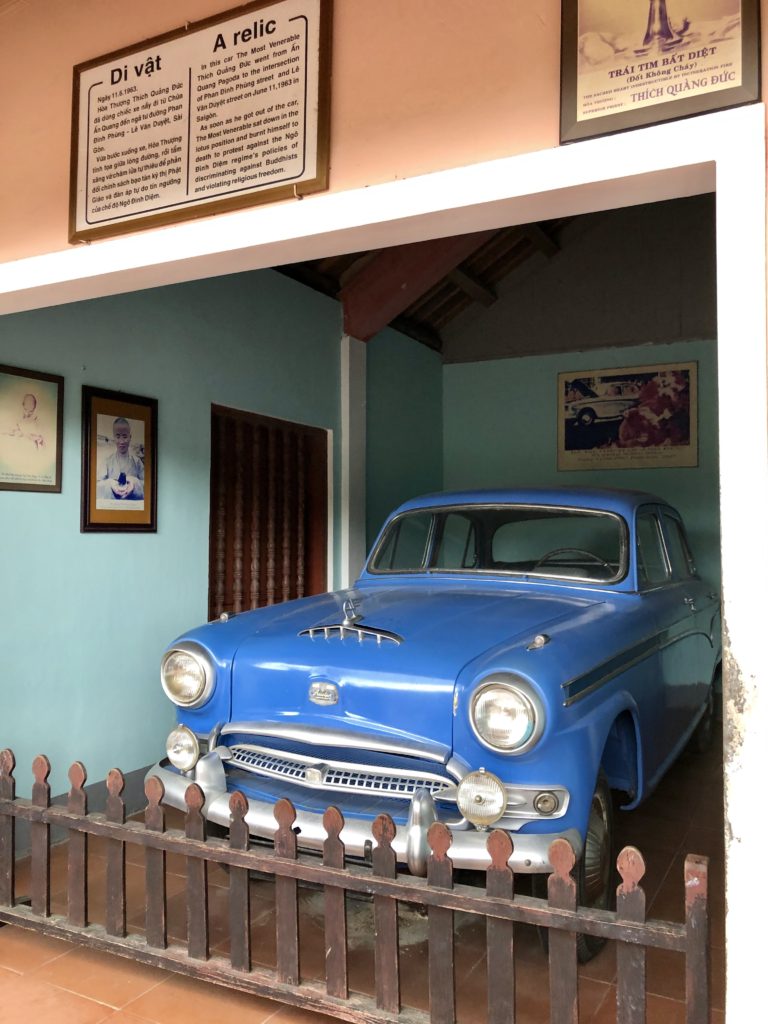 After the pagoda, we boarded a beautiful dragon boat and set off down the Perfume River. This was the highlight of the day for me! It was an additional fee on the tour but I highly recommend it! The family who manned the boat also lived on it, which was fascinating to see. I thought my old apartment was small but it was massive compared to the boat and only I and Lulu lived there!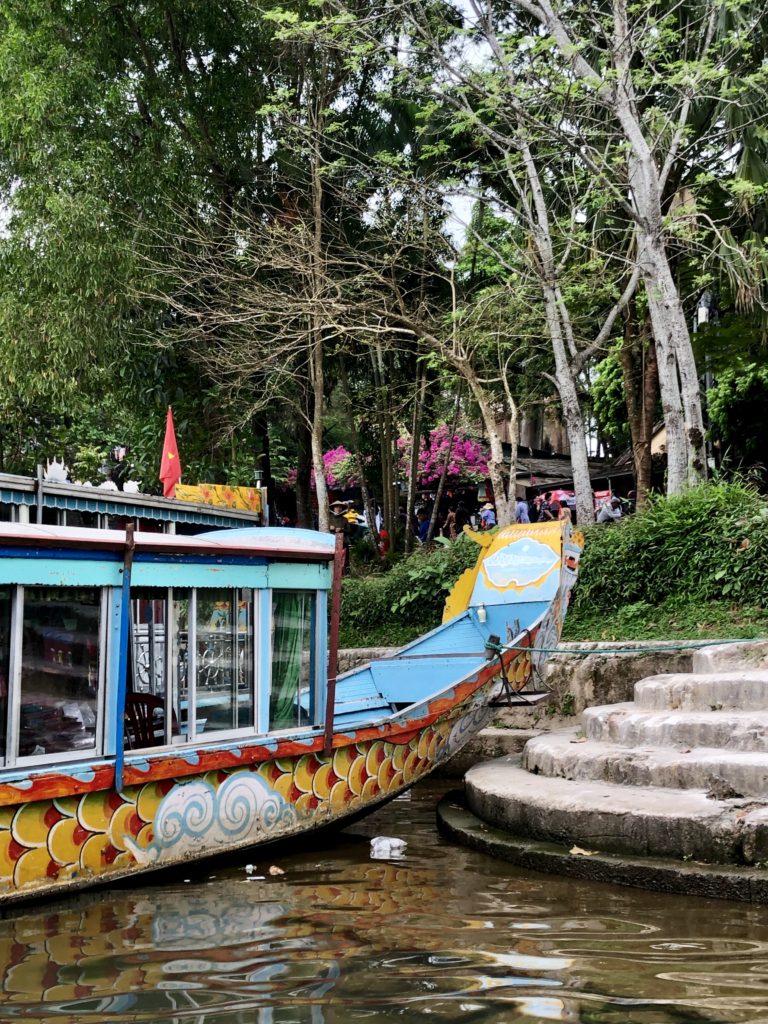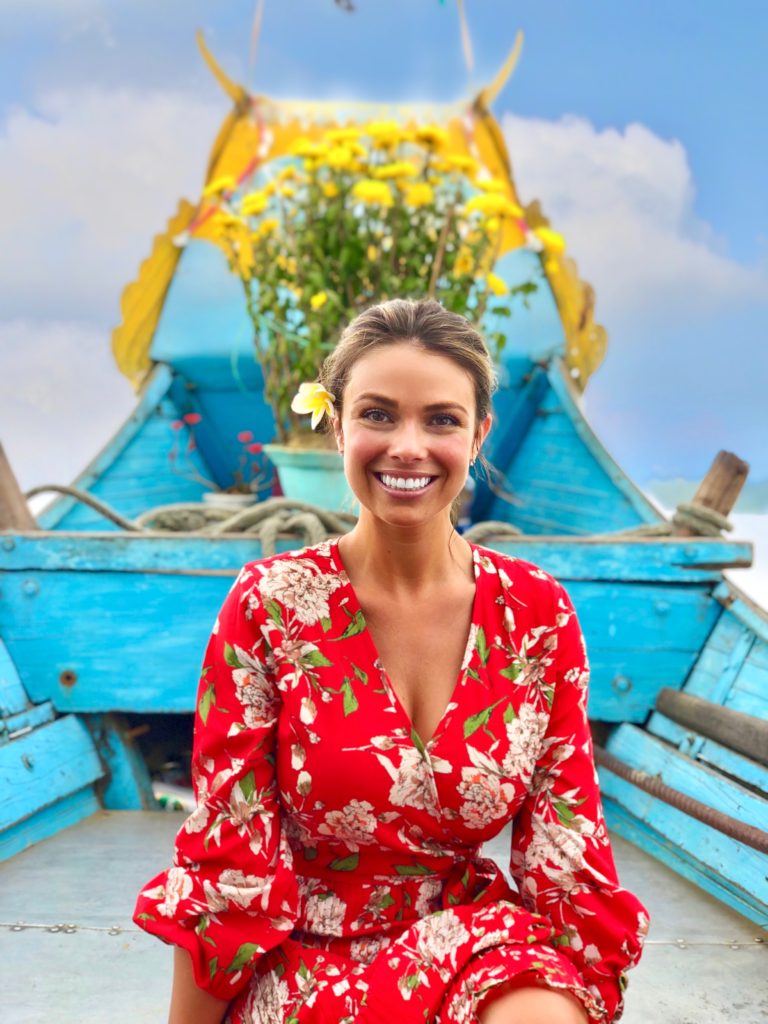 Next we had lunch at Stop & Go's café which was included in the tour. Lunch was delicious and an absolute feast! We had spring rolls, pho, egg pancakes, chicken and veggies served with rice and more! Walker and I ate like calories don't exist, but hey, we were on vacation!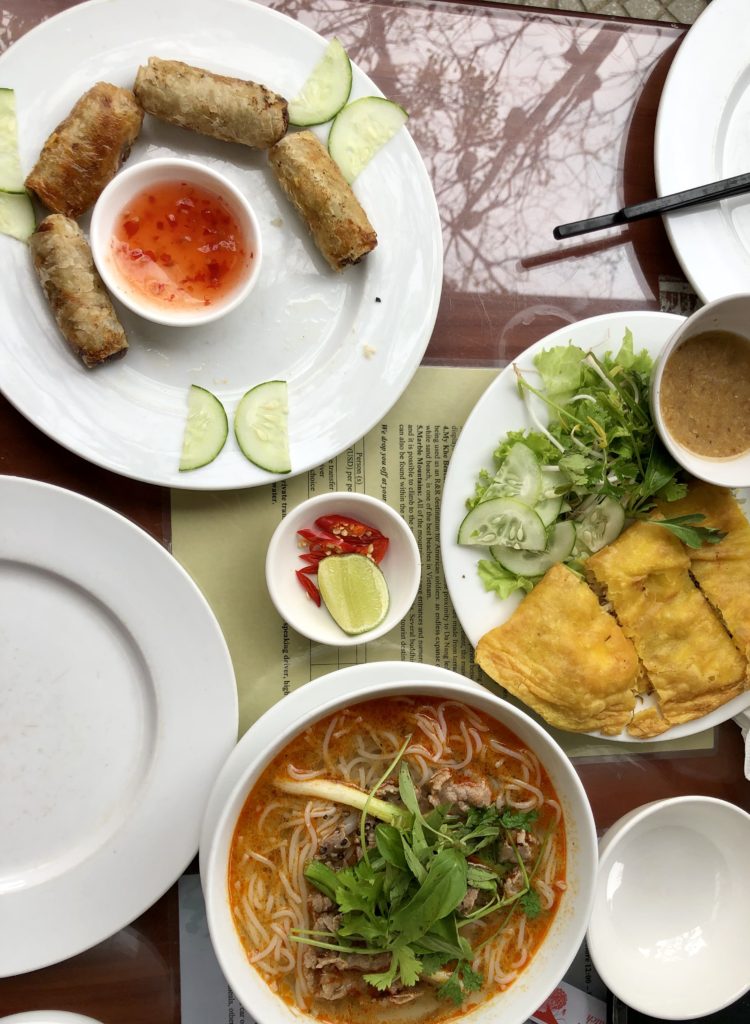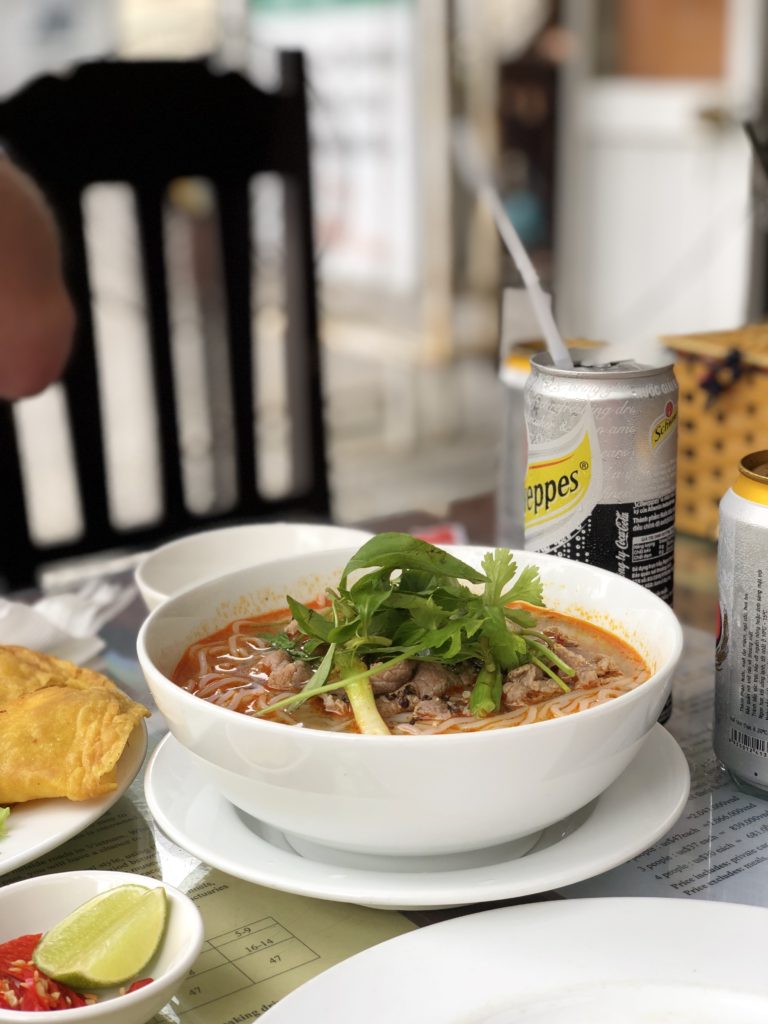 After lunch it was time to explore Hue Imperial Citadel City. The citadel is located on the Perfume River surrounded my massive walls and a huge moat. The complex was the seat of power in Vietnam before the French arrived in the 1880s. Thereafter, it existed mostly to carry on symbolic traditions until the monarchy was ousted in 1945. The Citadel came under fire in 1968, as part of the Tet Offensive. During the initial phases of the Battle of Hue, due to Hue's religious and cultural status, US troops were ordered not to bomb or shell the city, for fear of destroying the historic structures. But as the war continued these restrictions were progressively lifted and the fighting caused substantial damage to the Imperial City. Viet Cong troops occupied some portions of the citadel while South Vietnamese troops occupied others and allied warplanes targeted the anti-aircraft guns the communists had mounted on the citadel's outer towers. Vietnam is rich with these confluences of history and they are all surreal!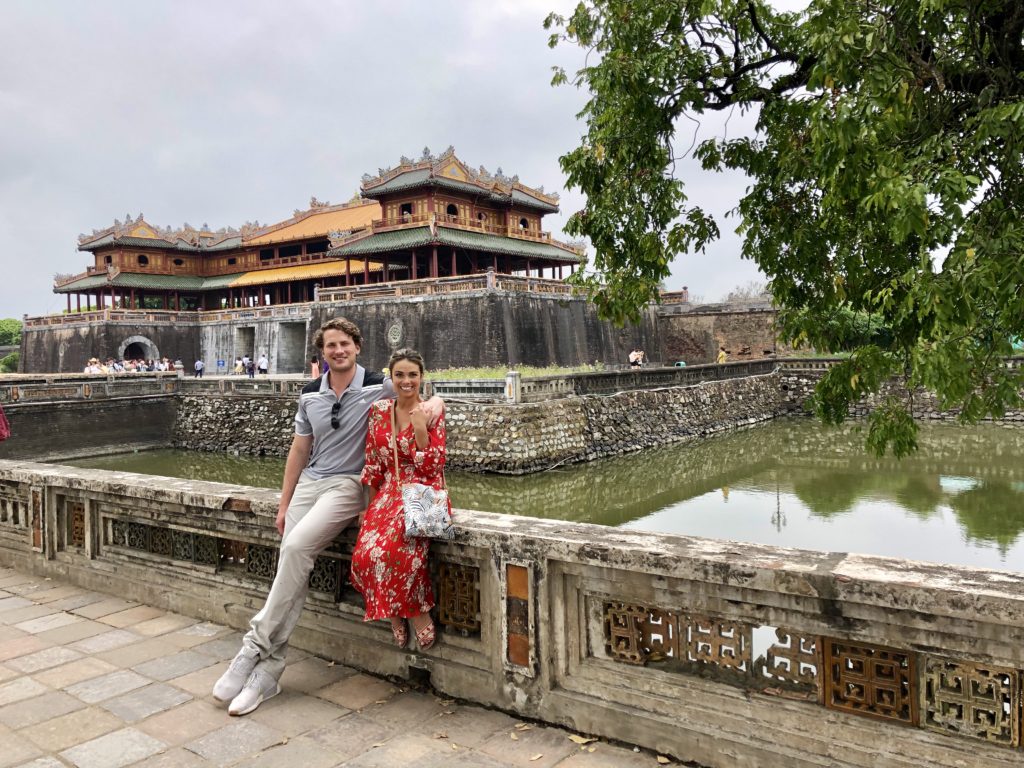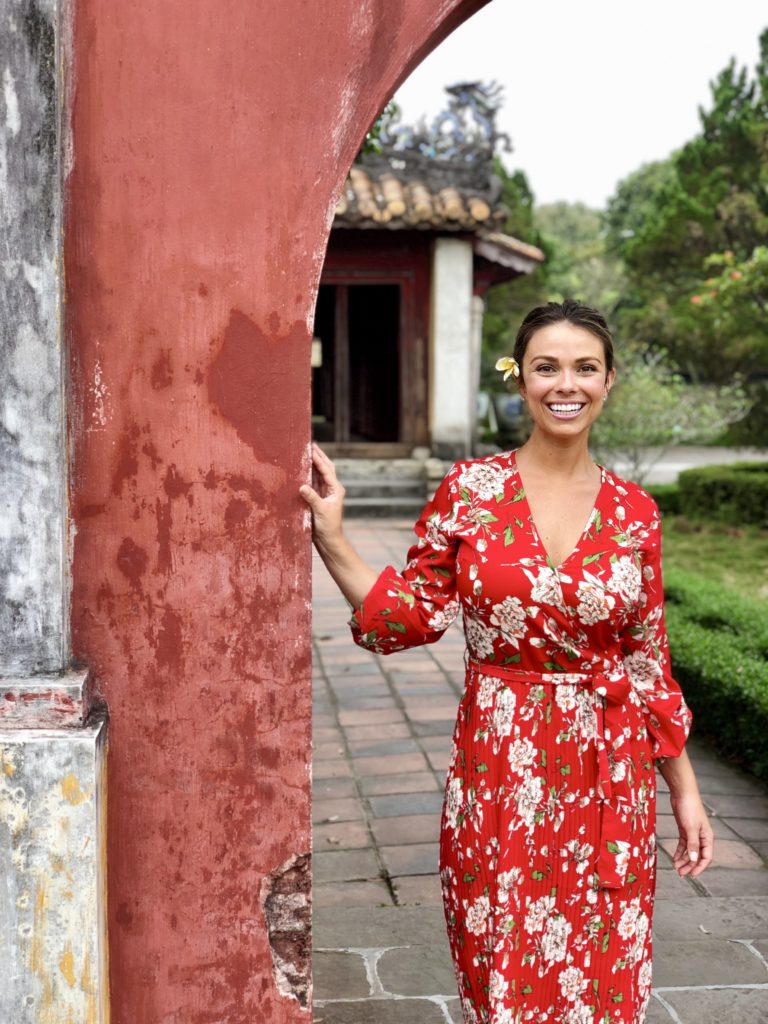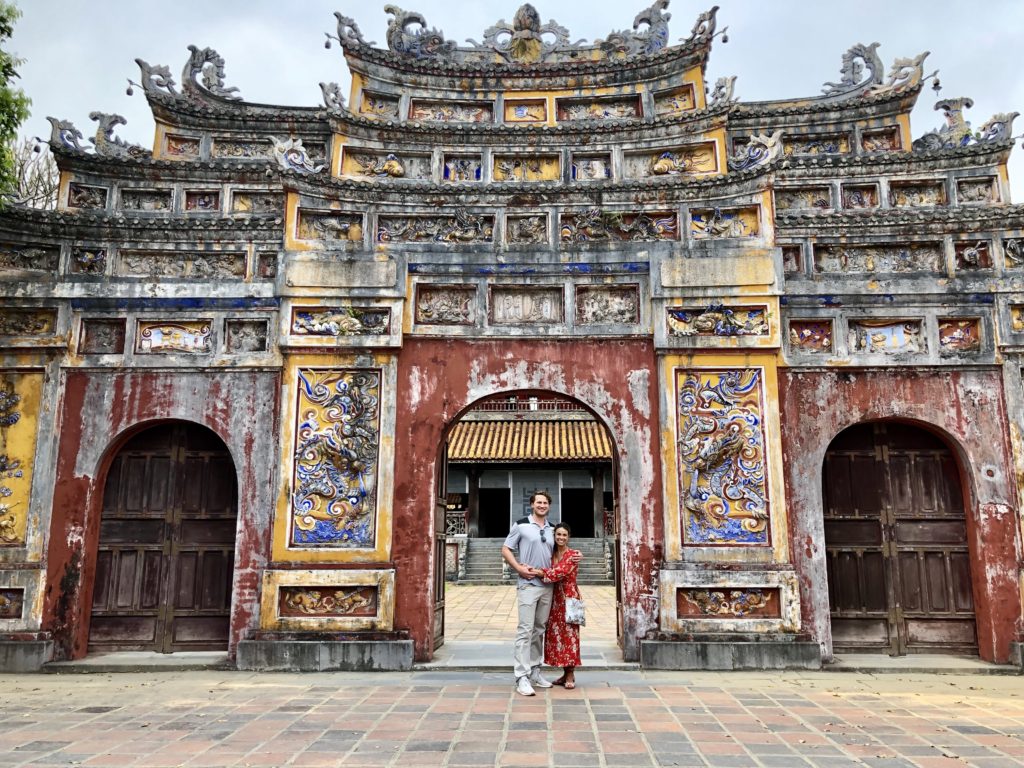 Exhausted from our day packed with information and exploration we couldn't wait to have a relaxing evening at our hotel. We ate at the hotel restaurant again- me salmon and Walker beef kabobs. Yum!
The next morning we sipped coffee on our patio and watched the local fishermen return again to the village after fishing all night. It was beautiful and we began thinking we should have booked a longer stay in Hue!
We enjoyed another delicious buffet breakfast at the hotel and were off to Hoi An.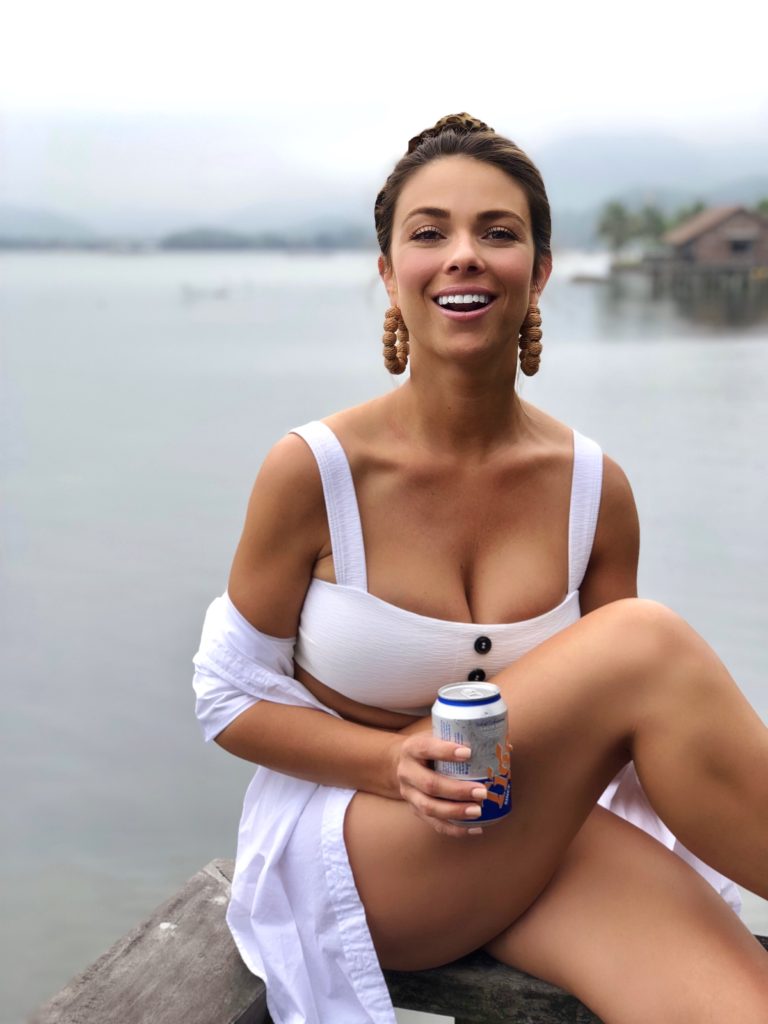 We were so sad to leave the beautiful Vedana Lagoon Resort but we were excited to see what Hoi An had in store for us!
Kisses and traveling wishes,