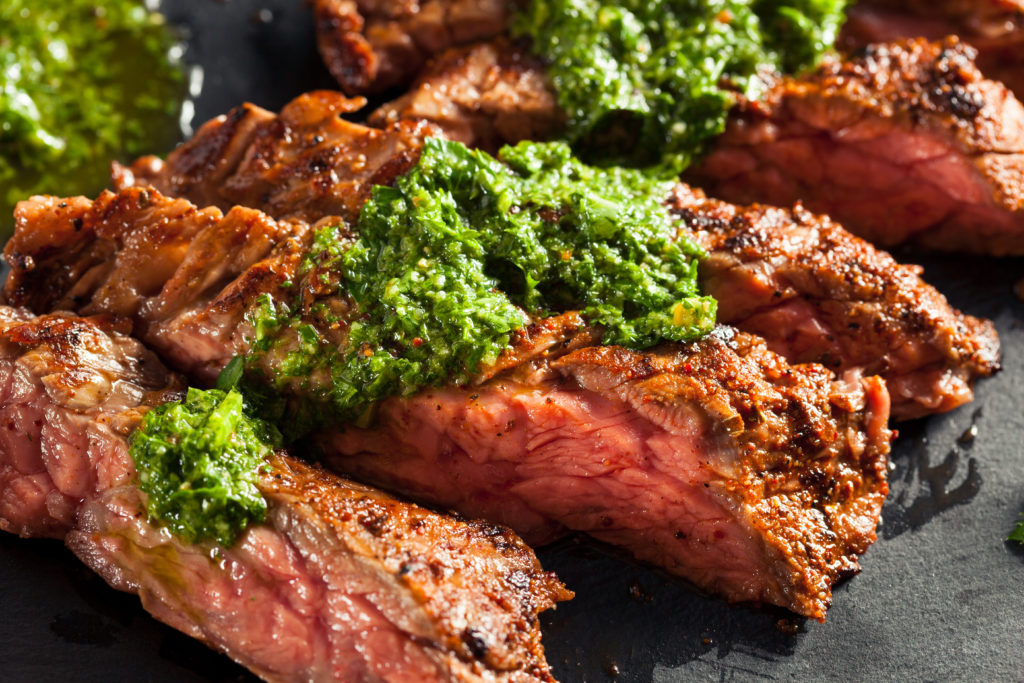 It's finally Friday!  Whoop it up!
We have a fun little weekend planned.  On Saturday we are celebrating one of my dearest friend's 30th birthday and on Sunday we are doing brunch with Walker's best man and his girl friend at our favorite Sunday spot- Bandito's.  We go to Bandito's in Snider Plaza almost every Sunday after church.
I know these past few Friday's I've been posting meatless recipes and lent approved recipes, but today I am switching things up!  I made this dish a few weeks ago and Walker absolutely loved it so I'm sharing this Chimichurri Ribeye recipe with y'all today and I am also making it Sunday evening for dinner.  It's so yum y'all!  Keep reading for recipe details!